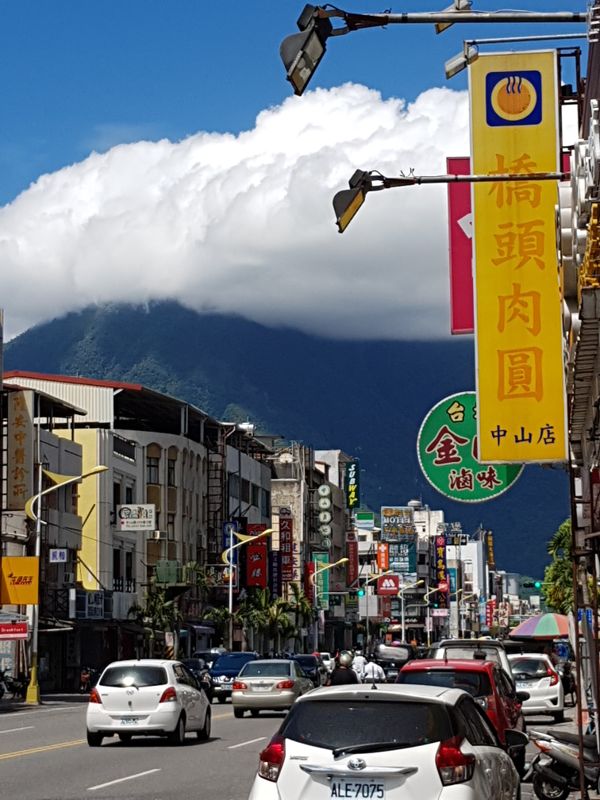 Like Australia's, Taiwan's population centres are almost all on the island's coast: a doughnut effect which in Taiwan's case is on account not of desert interior but of densely wooded mountain ranges, their peaks rising to 4000 metres.
The east coast is especially beautiful but the least populated. Where the north faces Japan, the west mainland China and the south the Philippines, Taiwan's east coast stares out at the Pacific Ocean, 5100 miles of the stuff with not so much as a rock or atoll till you hit Honolulu. It's from the east as much as those jungled crags to the west that Taiwan gets its weather, which absolutely does include the feared typhoons. Don't even think about camping, my informants tell me, if there's the merest hint of one in the offing.
But I'm ahead of myself.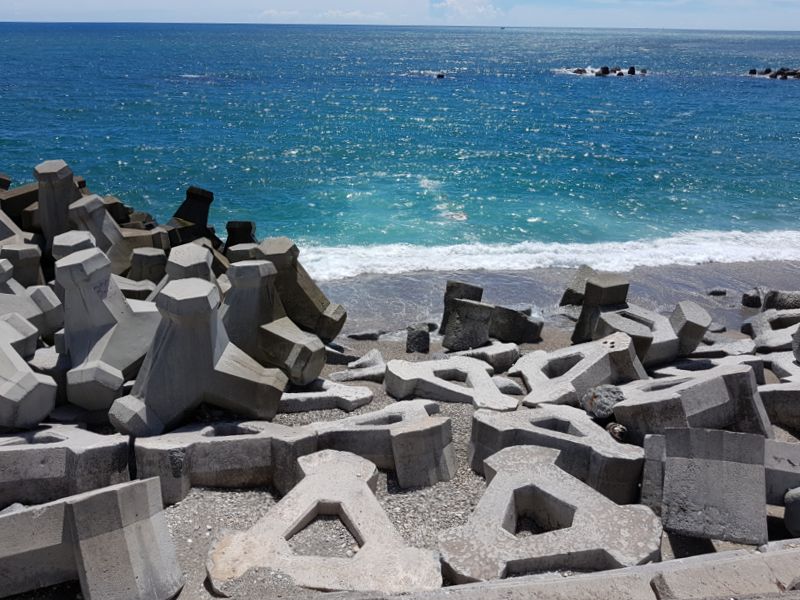 On Tuesday evening I arrived in Hualien; the east coast's largest city, and springboard for Taroko Park and other scenic splendours. I'm holed up at the Light Stay Hostel, £12 the night and just as clean and friendly as Taipei's A Dot Hostel. It's quieter though, and while I appreciate having a six bed dorm to myself three nights running, I do miss the buzz of A Dot.
My dorm is Piccadilly Circus. Next door is Baker Street, with Covent Garden and Abbey Road on the floor below. All dorm signs replicate the fonts and formatting of London's street signage.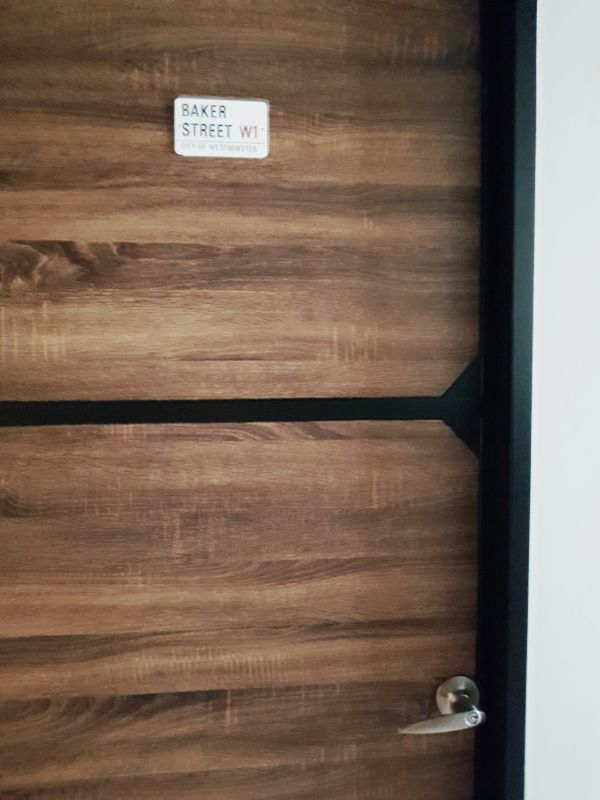 A framed London Underground map looks down over a turn on the staircase; an entire ground floor wall is given over to a lifesize image – in that de rigeur Photoshopped red on greyscale – of a British phone booth. A sign on floor two exhorts us to keep calm and carry on. I could at that: these things are but tasters of Light Stay's dedication to the London scene.
Here's my little den for the next few days.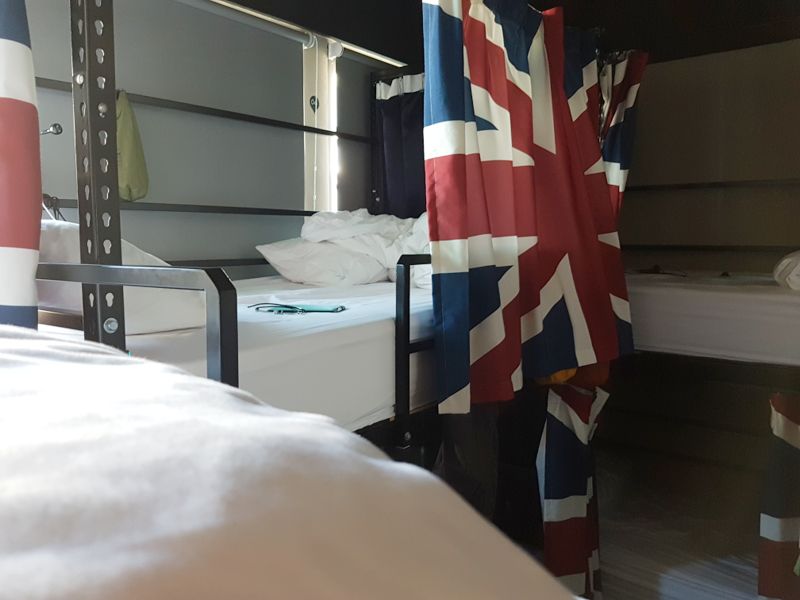 Hualien sits on a narrow coastal strip: towering hills to the west, those 5100 miles of the for now gorgeously blue to the east. With its workaday port – the longest and narrowest harbour I've ever seen, bearing witness to the thousands of miles of open sea for cyclones to gather pace – its quarries for white marble and its cranes and construction sites, the place has a grittier feel than Taipei. This is a town of contrasts: not just the industry and martial heritage against spectacular backdrops either side; also its earthy markets and cheerful kitsch against high culture. (The white marble statues, some Buddhist, others suggesting Hepworth and Moore, are to be expected. Likewise the many beautiful parks, gardens and places to rest the body and delight the senses – this is the east, when all's said and done. But a museum with perkily avant garde wharfside cafe, the both frequented by trawlermen straight off the boats? A sports outfitter playing Fur Elise? Supermarket belting out Quintette du Hot Club de France? I'm wrongfooted at every turn and why would I want it otherwise?)

And yes, the food is out of this world and is cheap as, well, chips.
But why don't I just walk you, in a manner of speaking, through this town of many surprises? We could do worse than follow the river east to the coast, then head north to the harbour before doubling back south, past the estuary a second time and along the shingled and storm fortified coast before turning west to arrive in downtown Hualien by nightfall. We'll be hungry by then.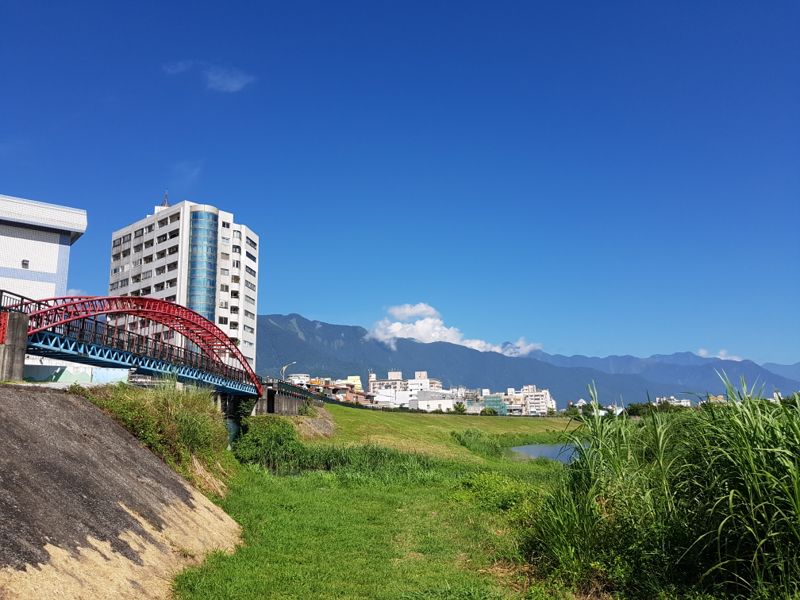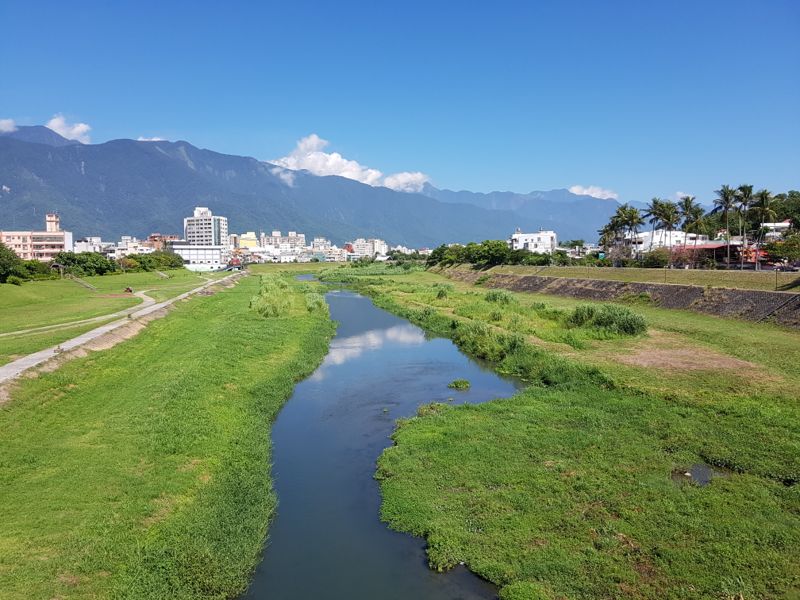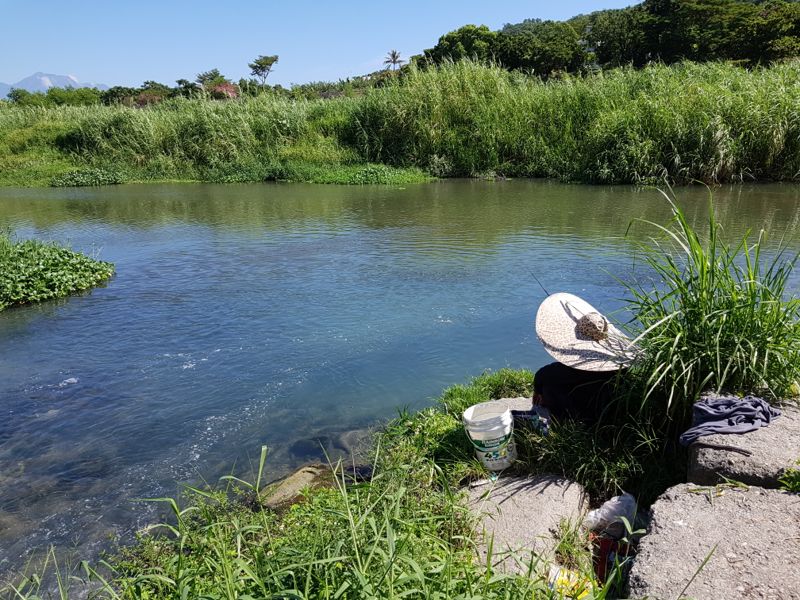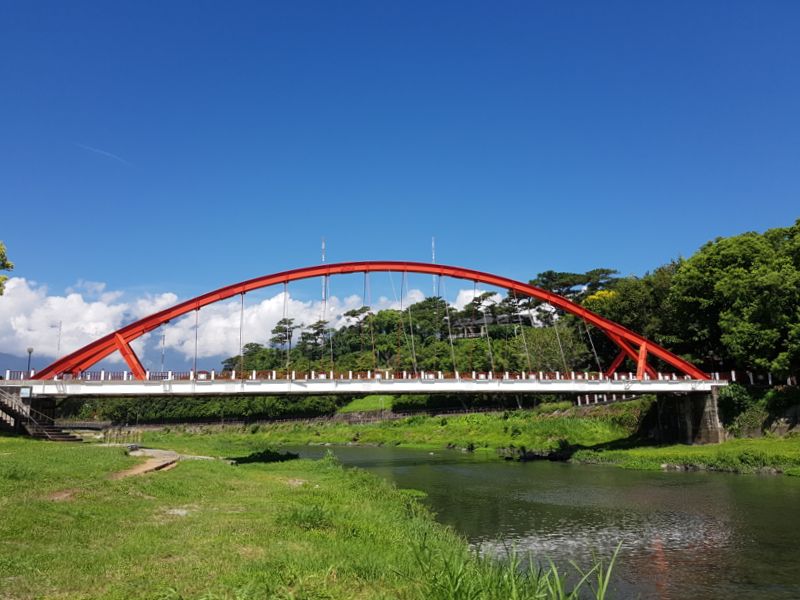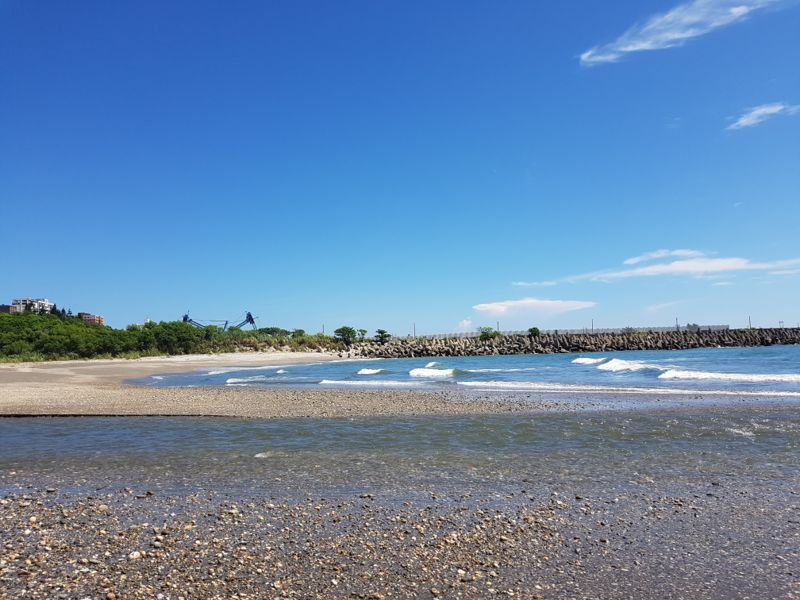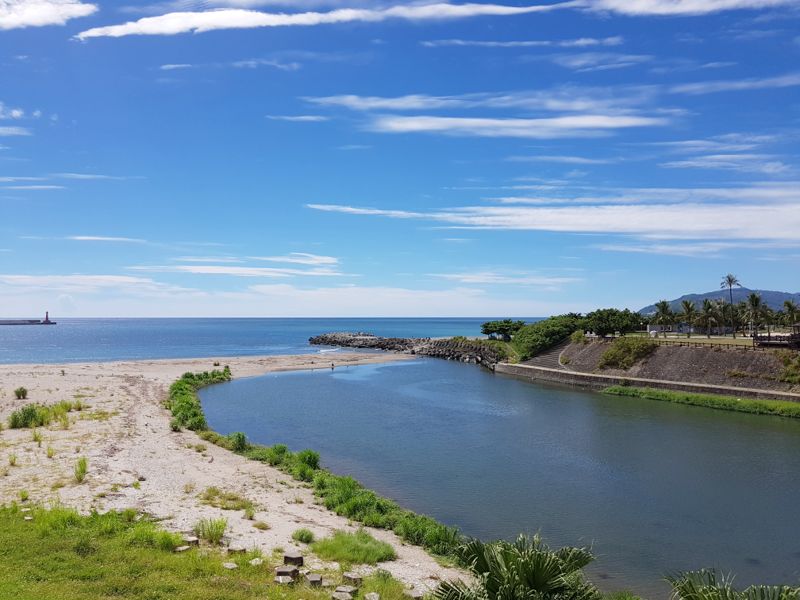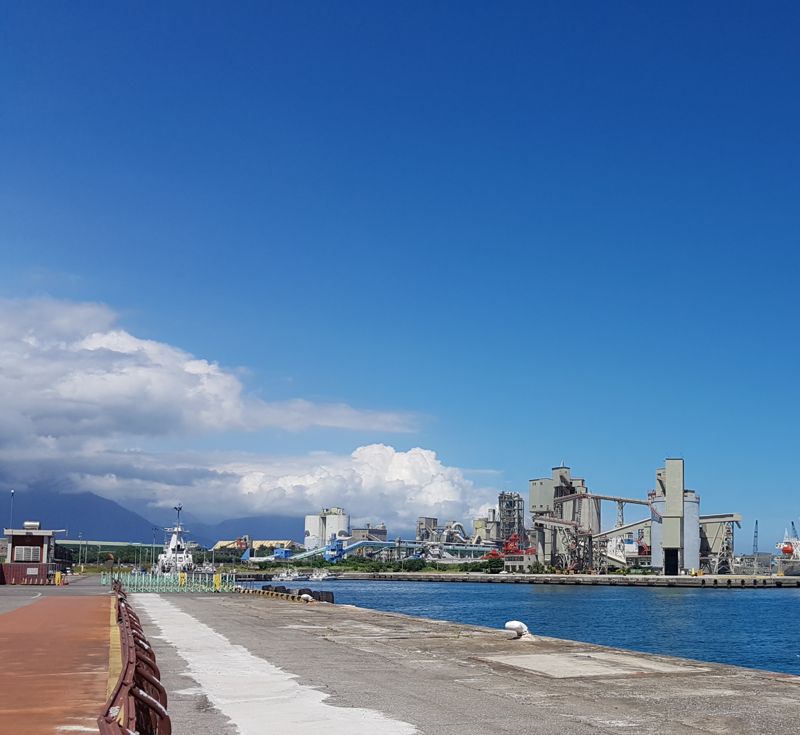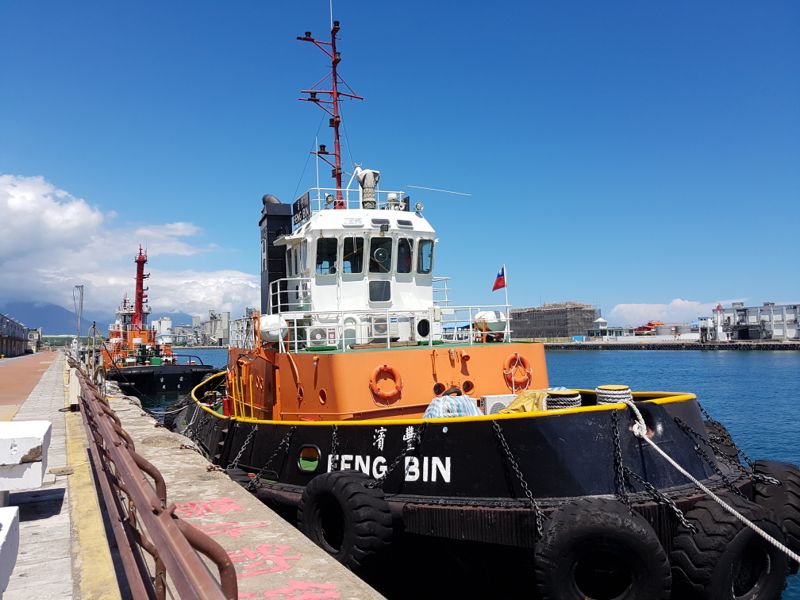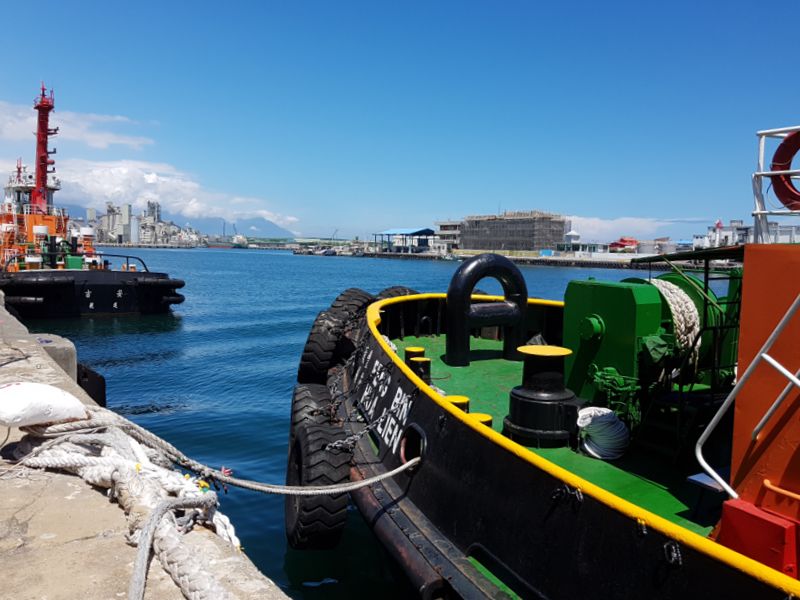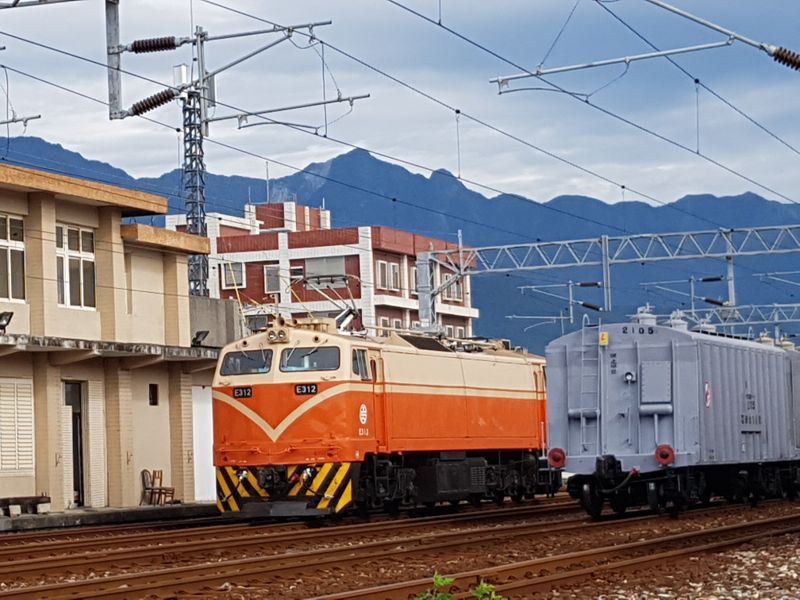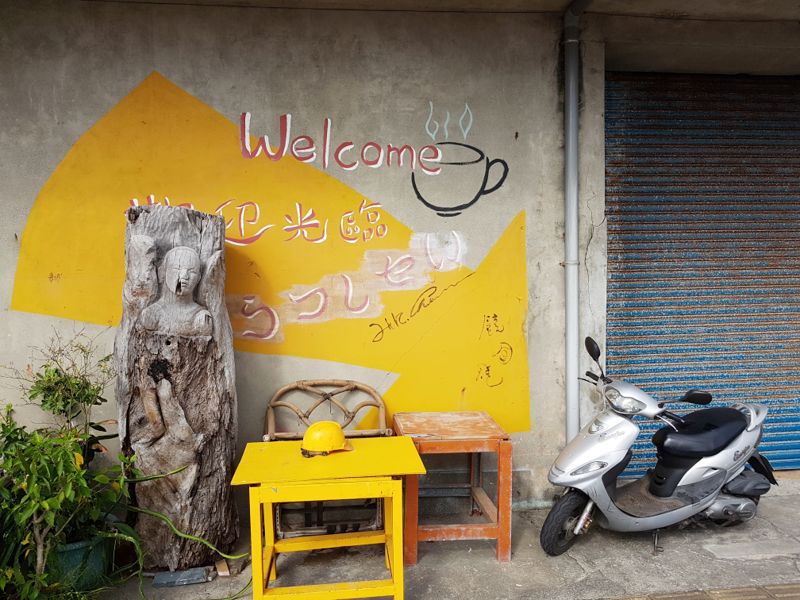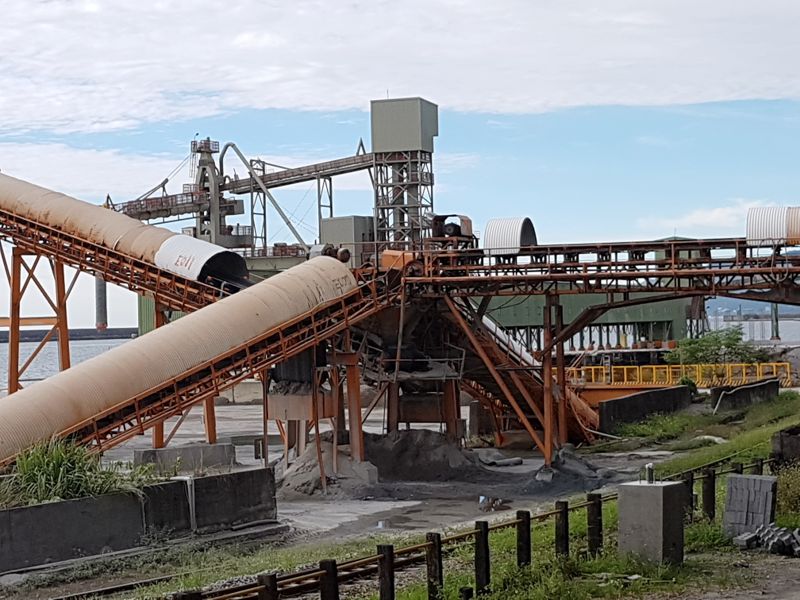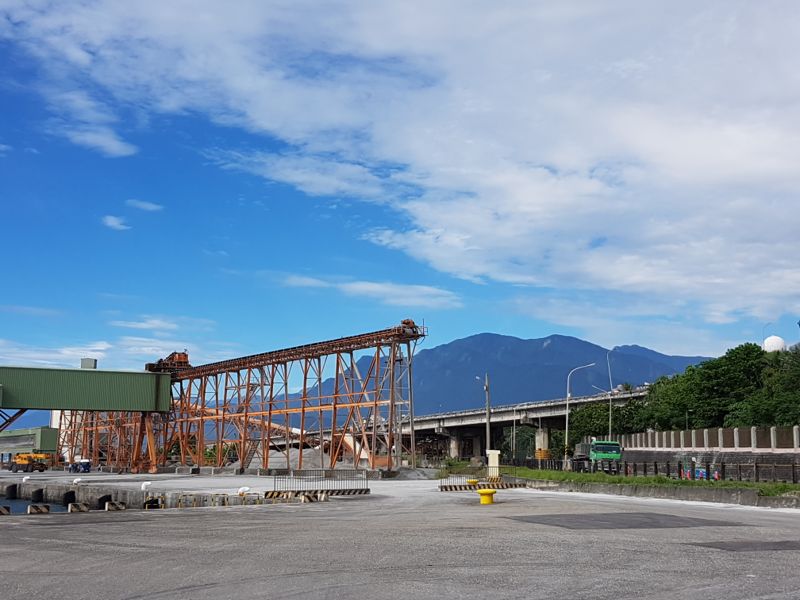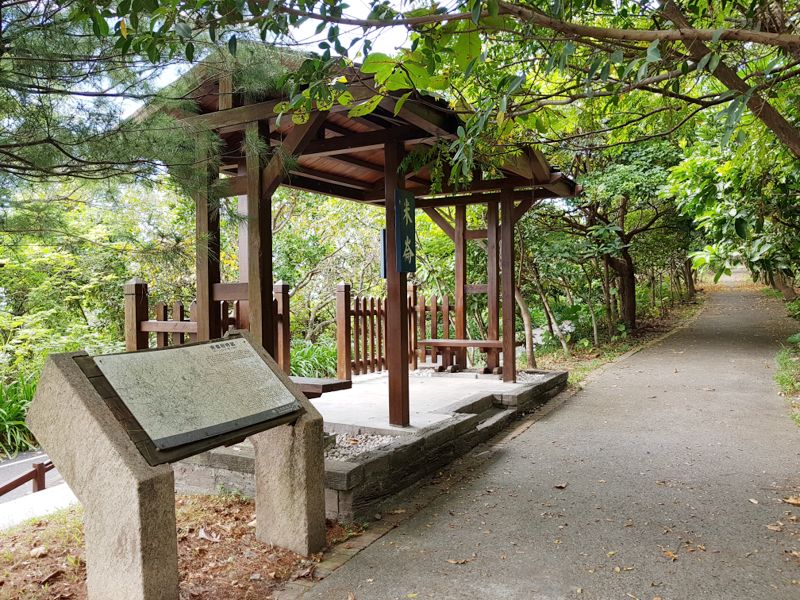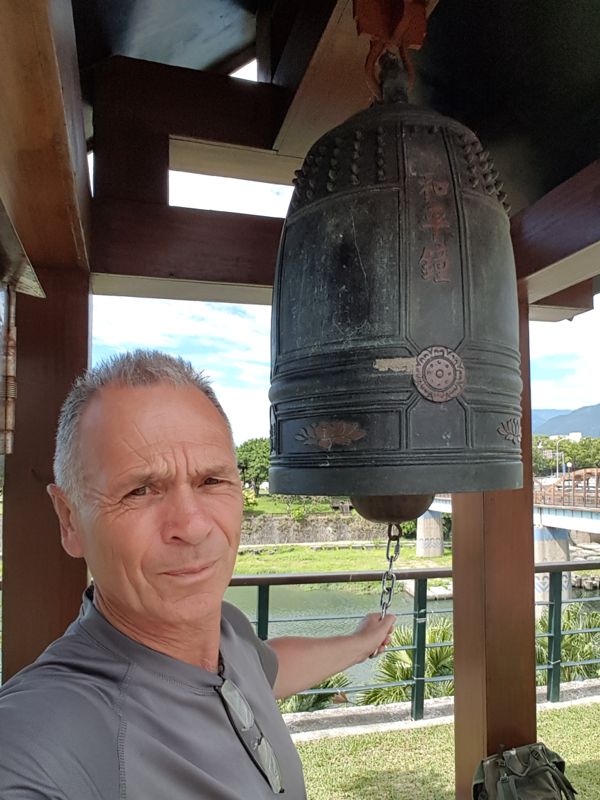 Best let the good folk of Hualien know we've arrived. It's only right, innit?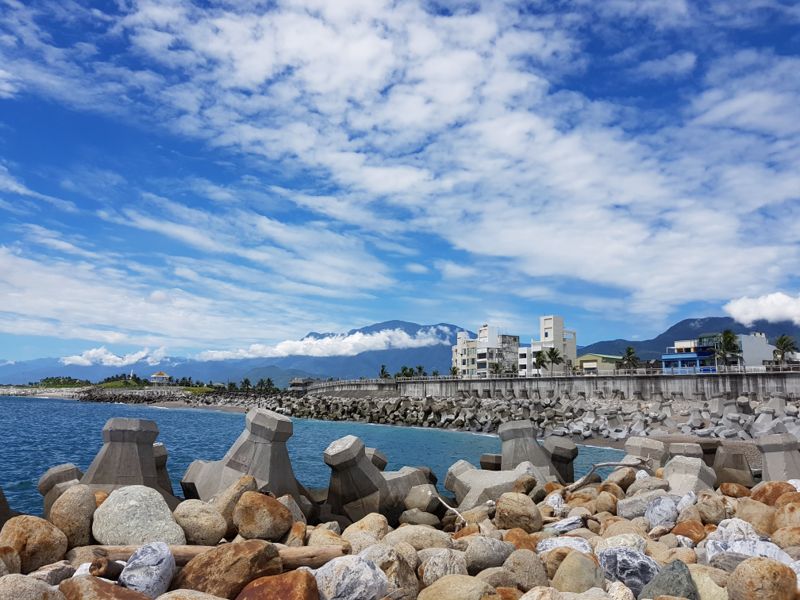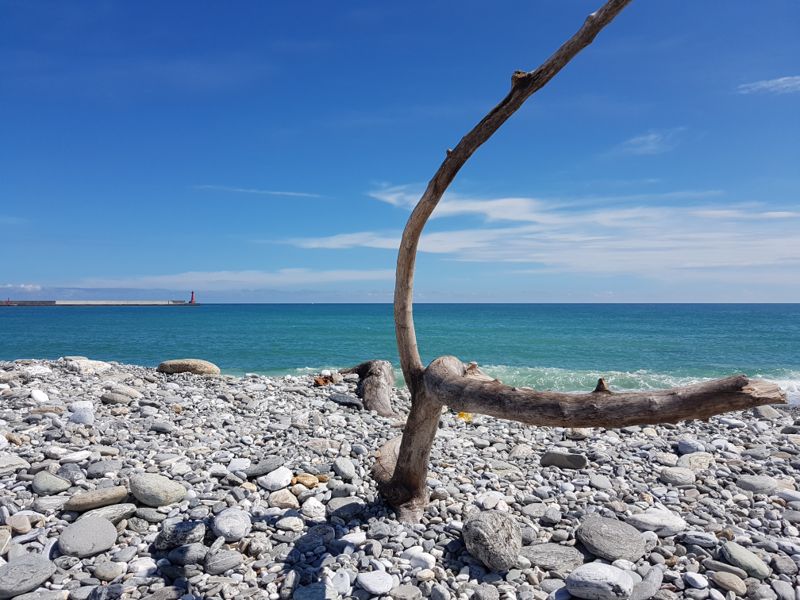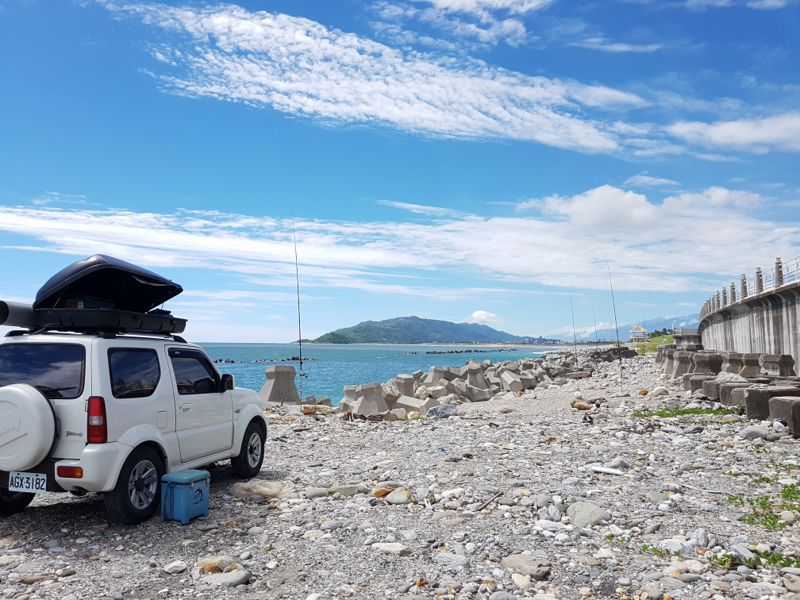 Remember those Russ Abbot ads for cigars? The man who thinks bigger? Here's a new take on beachcasting. You drive your 4WD onto the shingle, drive a metre of metal holster into it with a mallet, times five, and plant five rods: each with a gleamingly state of the art multiplier reel; all within sight of the motor. You then haul on back to same, engine running to keep the aircon going, and there ensconced, play cool sounds while you wait for the fishies to bite.
Alternatively you could just buy yourself a chuffing trawler.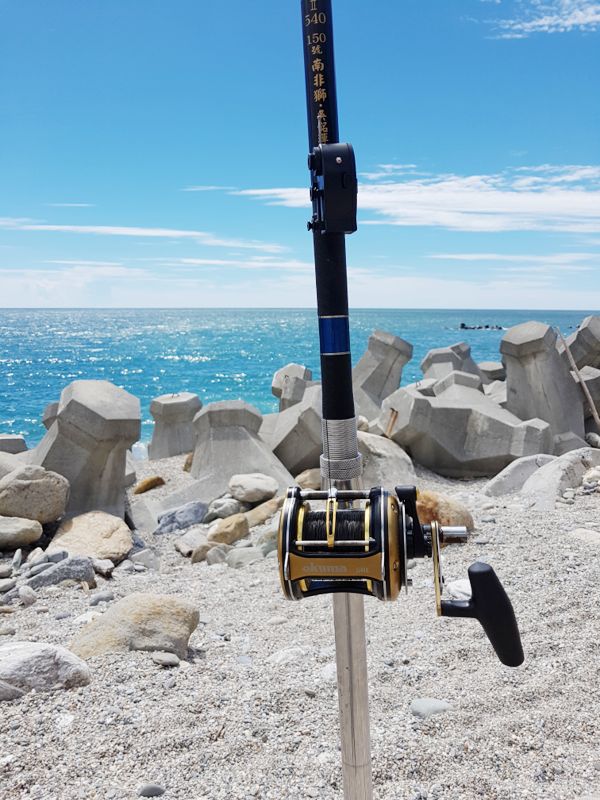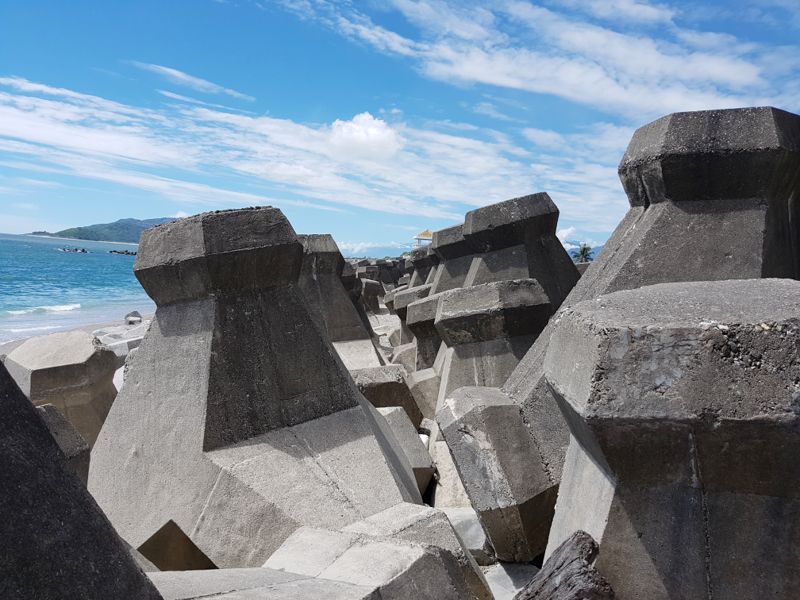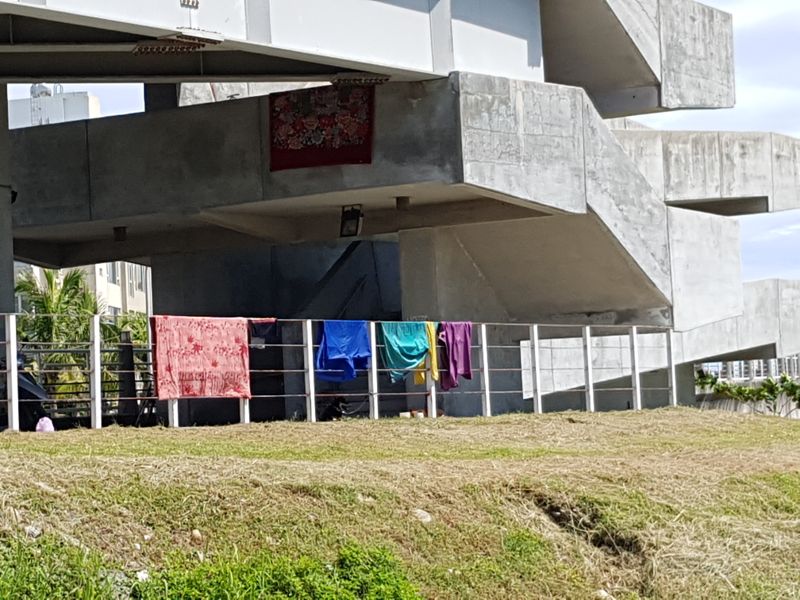 Underneath a monstrous but useful bridge, a Chinese guy has set up home: mattress, stove, tethered hound and well maintained motor scooter. That gets me thinking …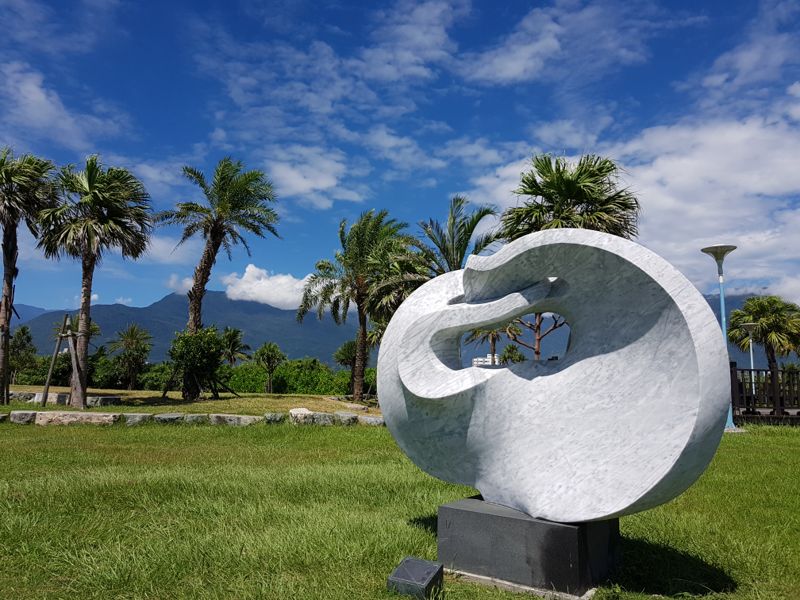 On this site a Japanese air base stood. On the very spot marked by this marble whatsit, the officers club hosted send off parties for their glorious kamikaze pilots. Wonder how they took it when, having stumped up for round after round of saki, the star of the show woke up next morning with the Mother of all Hangovers and Mother of all Second Thoughts …
But let's head back into town …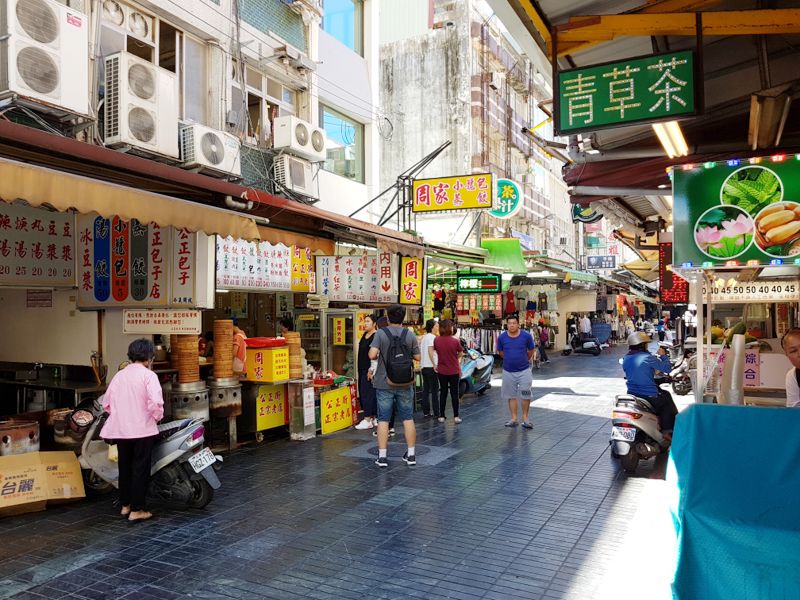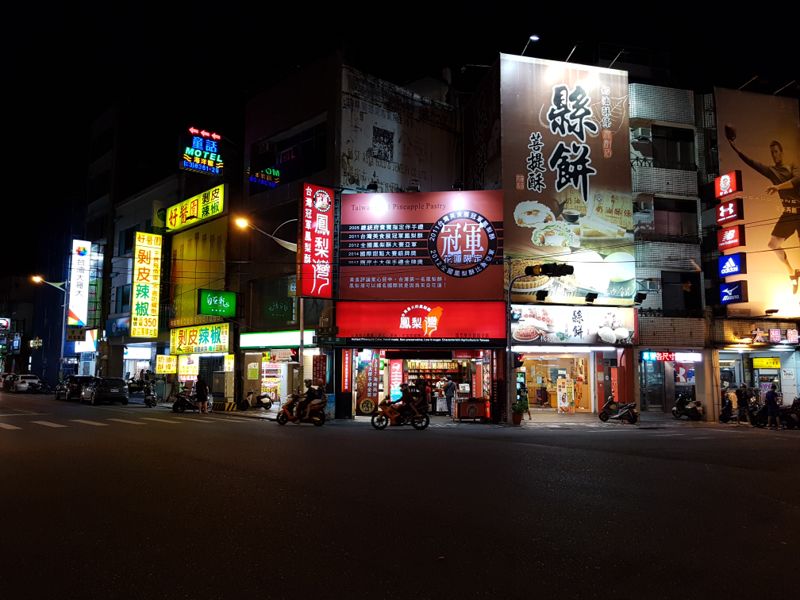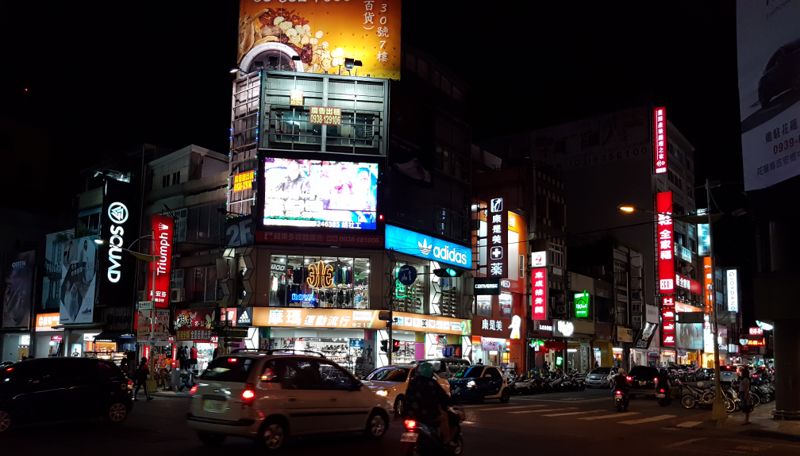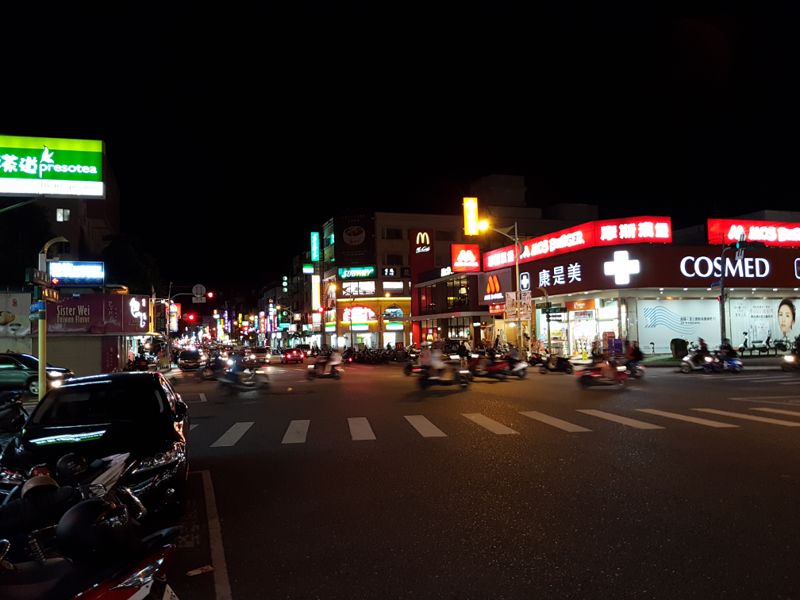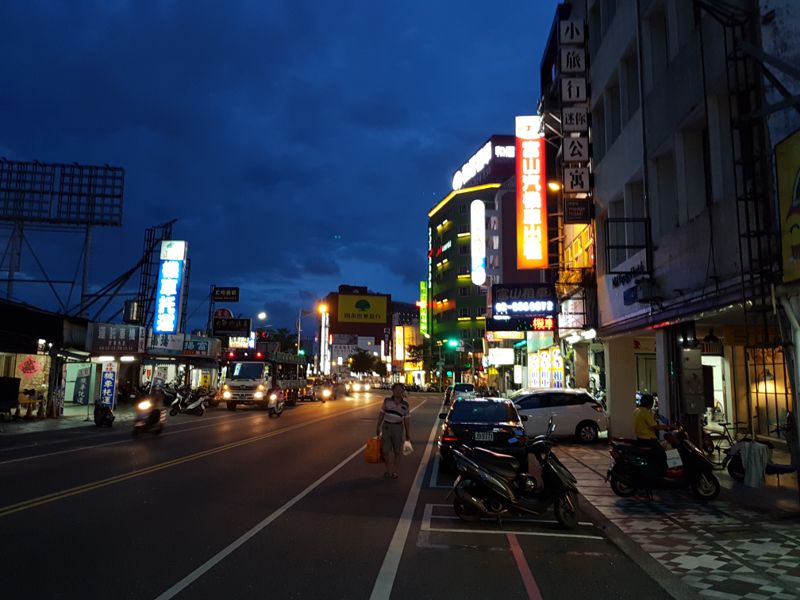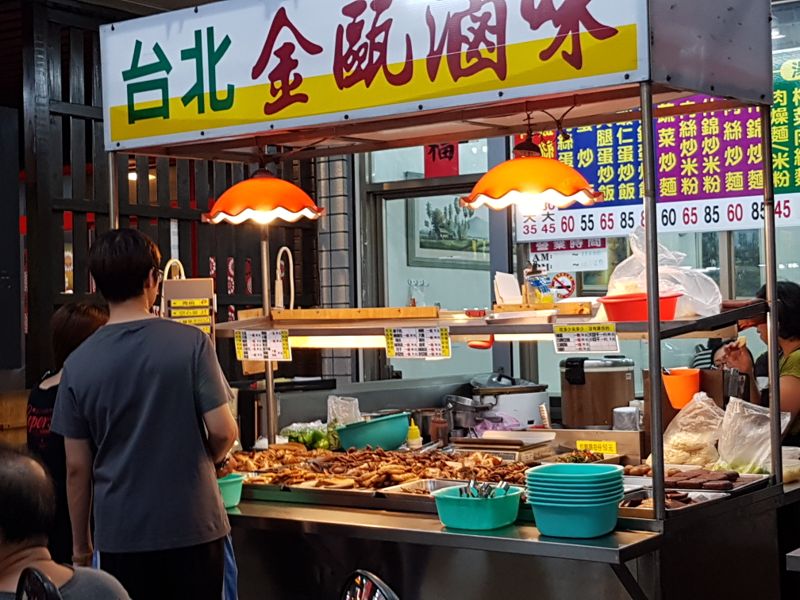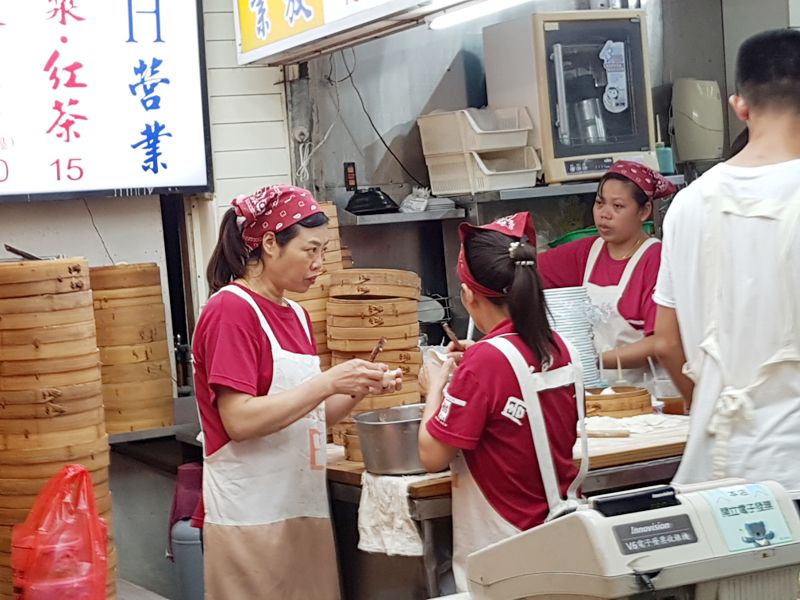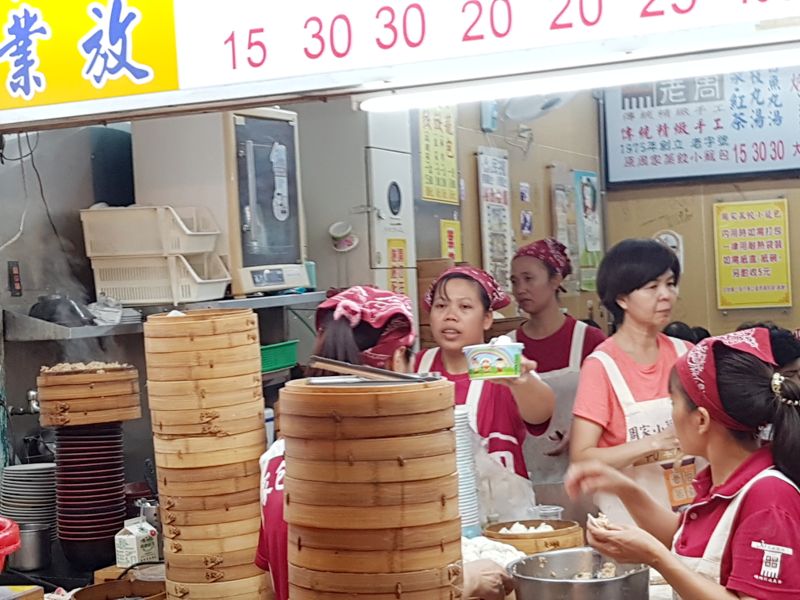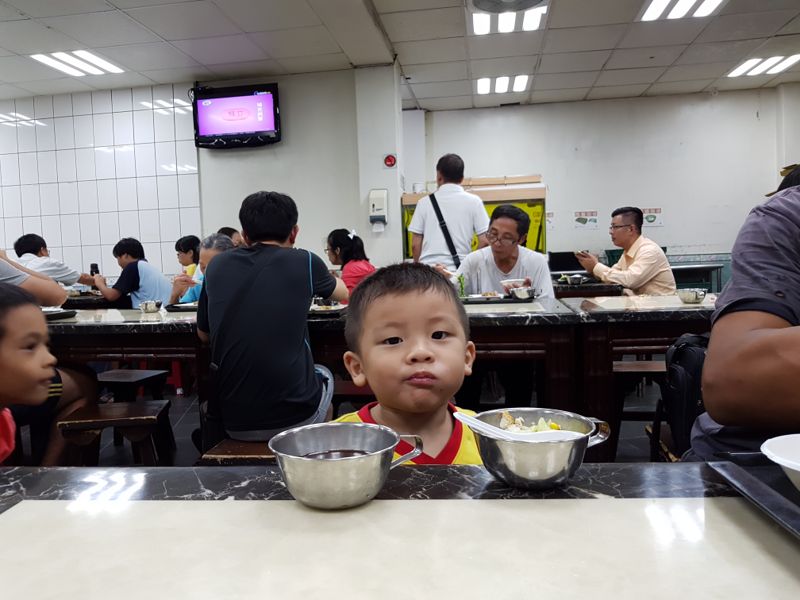 Tomorrow I'll look to hire a scooter to see the coast – including twenty-six kilometres of sheer cliffs plunging into the Pacific from an average height of eight hundred metres and maximum of close to a klick. How come it's taken me so long to visit this country? I guess Chaing Kai Shek kind of put me off.
Monday will see me on the first bus to Taroko Gorge. Tent too. Ta for reading.