Like that other spellbindingly beautiful island, Tenerife – the north east in particular – Taiwan – the east in particular – offers divergent micro-climates in close proximity. I'd guess you could leave Taipei at 6am, circumnavigate its spectacular coastline, and be back by 6pm. Yet this is a country whose interior soars dramatically from tropical coast to mountain ranges that regularly see snow.
I didn't go high enough yesterday (Saturday) to see snow, nor is this the time of year for it, but let me take you through my day. I picked up a scooter at one of several rental joints close to the train station. This would be nine am. I spent twenty minutes form filling and waiting for passport and international driving licence to be photocopied (they keep passport as collateral; I get the copy for ID) and another ten trying skid lids till I found one – a becoming mauve – that more or less fitted.
With chipper wave and 'zy-jien' – though 'bye-bye' is commonly used – I revved a northerly course through the streets of Hualien to pick up the coastal highway for Taipei. Not that I'd be going that far. My aim was to keep those Pacific blues and turquoises on my very close and very parallel right for twenty miles or so, then swing a ninety degree left to head into shrouded hills, hitherto viewed only from afar, to see with own eyeballs the rise and vertigo fall of Taroko Gorge.
(Stress falling on first and third syllables make Taroko assonant with Alamo. The other day, my emphasis on the second syllable left even good English speakers in the dark.)
So here's a sample, agonisingly selected, of the pictures I took.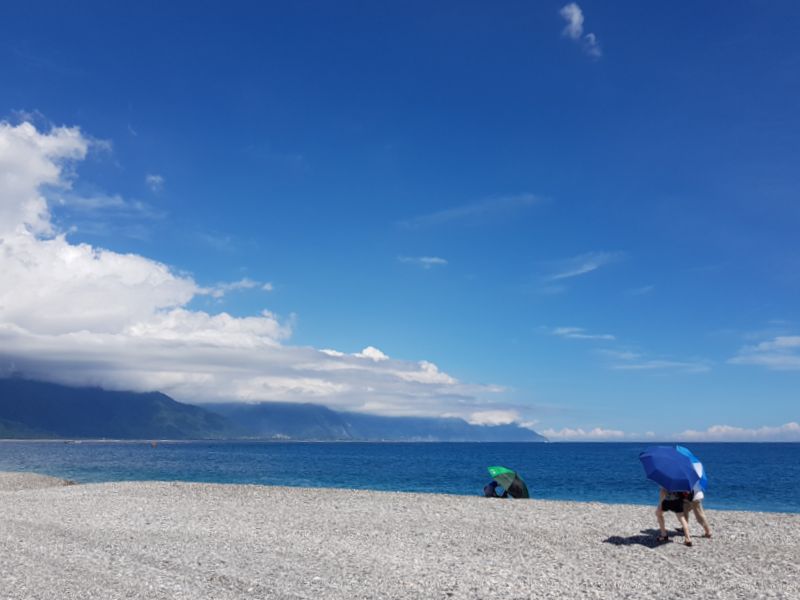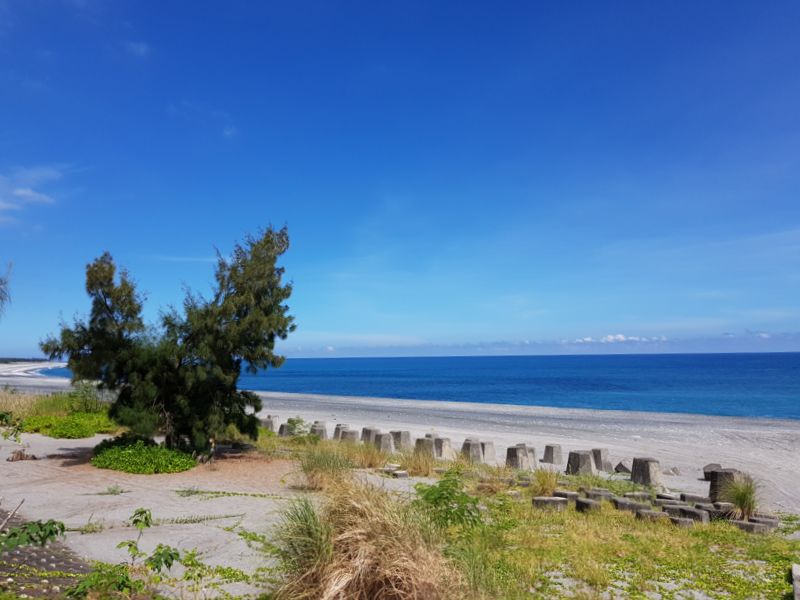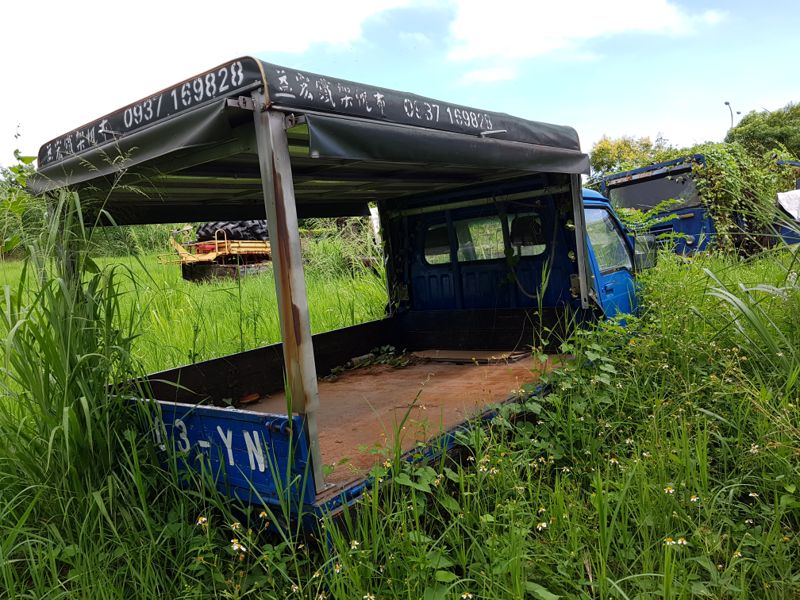 I could show a score of pix like the above. Nature reclaiming dead vehicles is an ubiquitous sight round these parts. No value in scrap then?
Meanwhile, below, if there's one thing sure to gladden the ticker and lift my flagging hopes for humanity, it's the sight of o'erweening officiousness cheerfully ignored.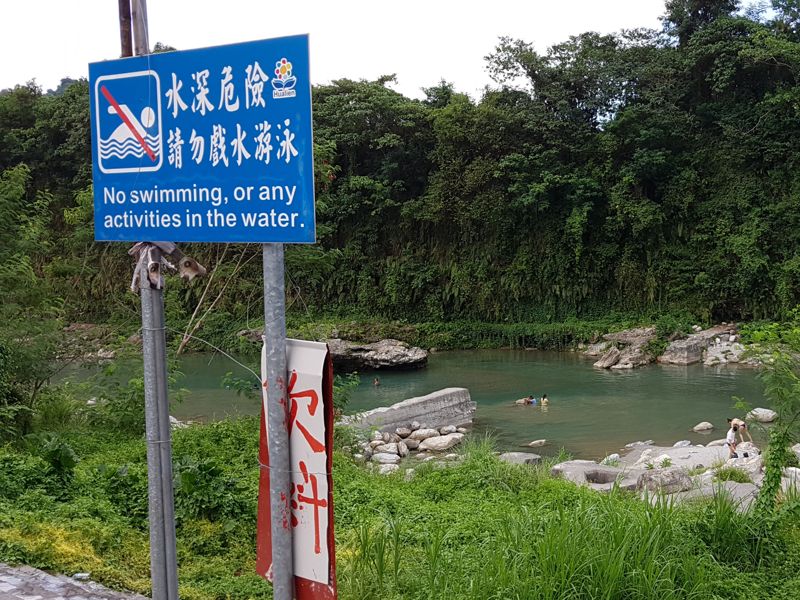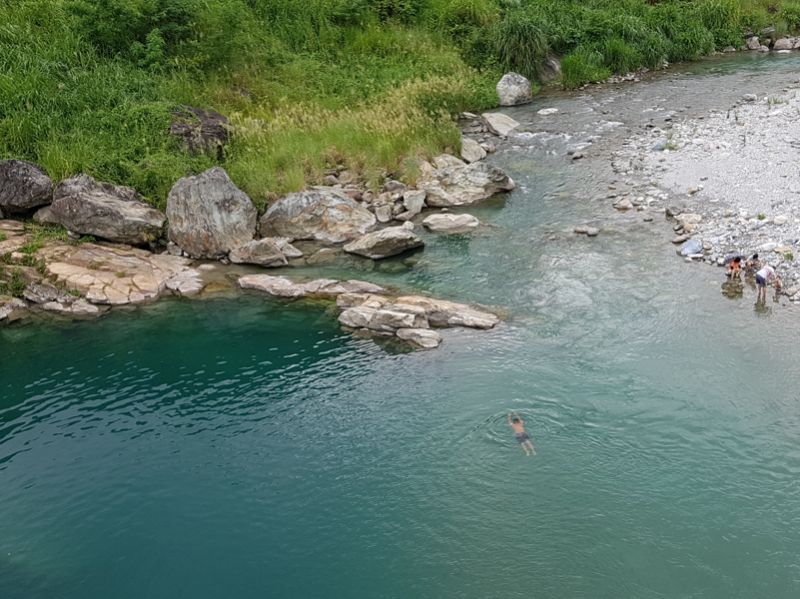 I can think of worse places, below, to rest my bones when my race is run; my livelong day done. This burial ground is Christian but Buddhist cemeteries look much the same, with swastika (the right way round!) replacing cross.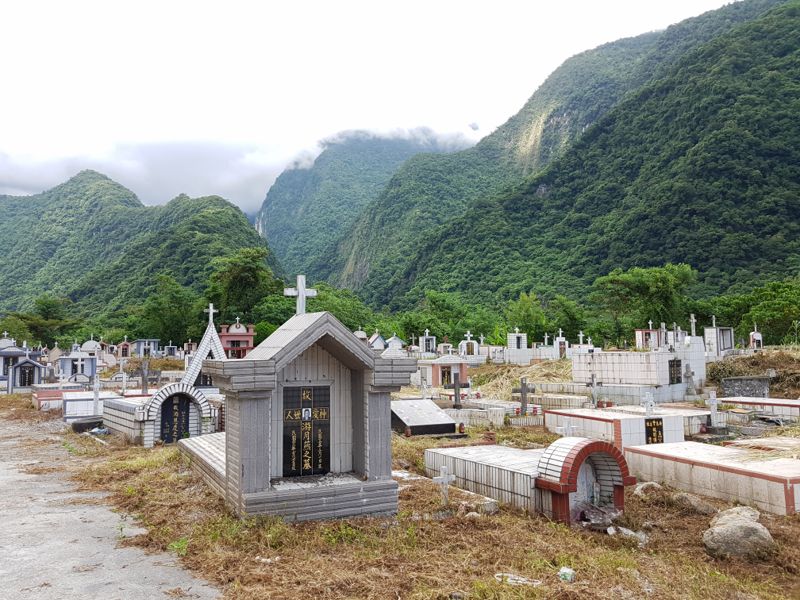 Now onwards and upwards. Except this track leads to dead end …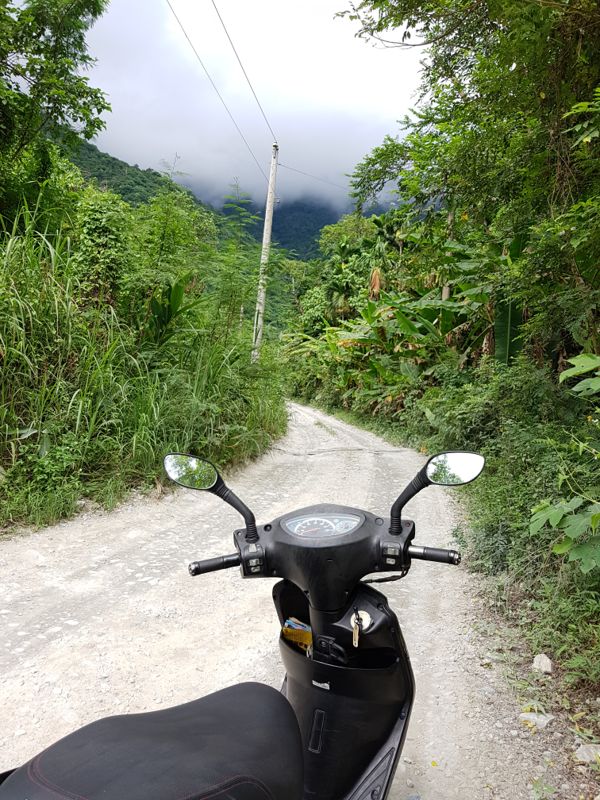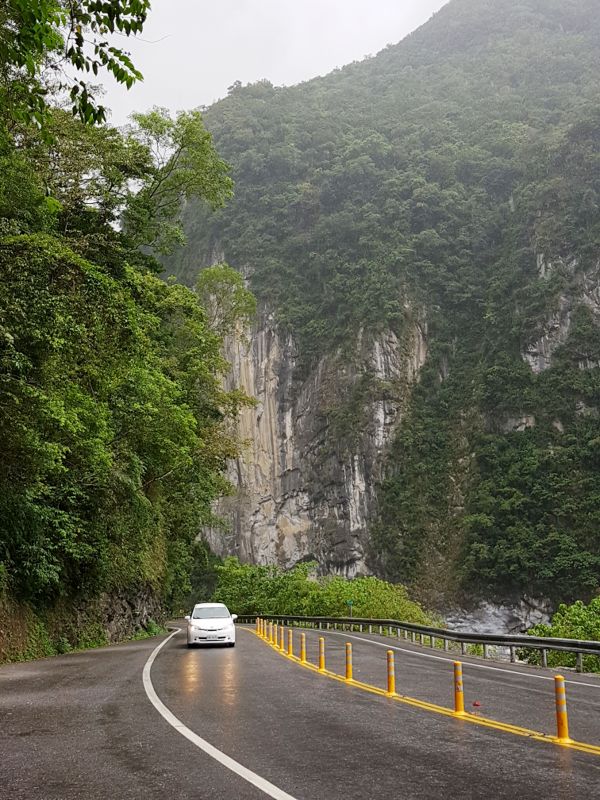 … while the road proper climbs into different climes, different sights.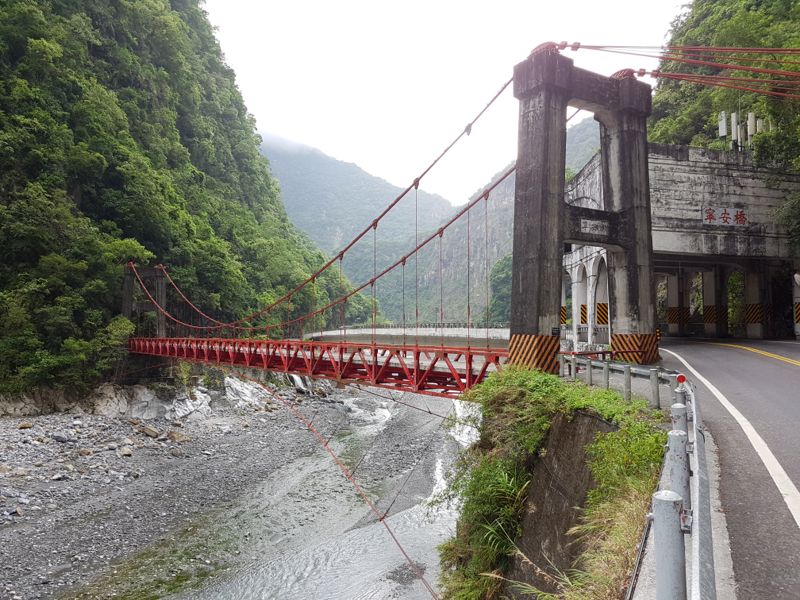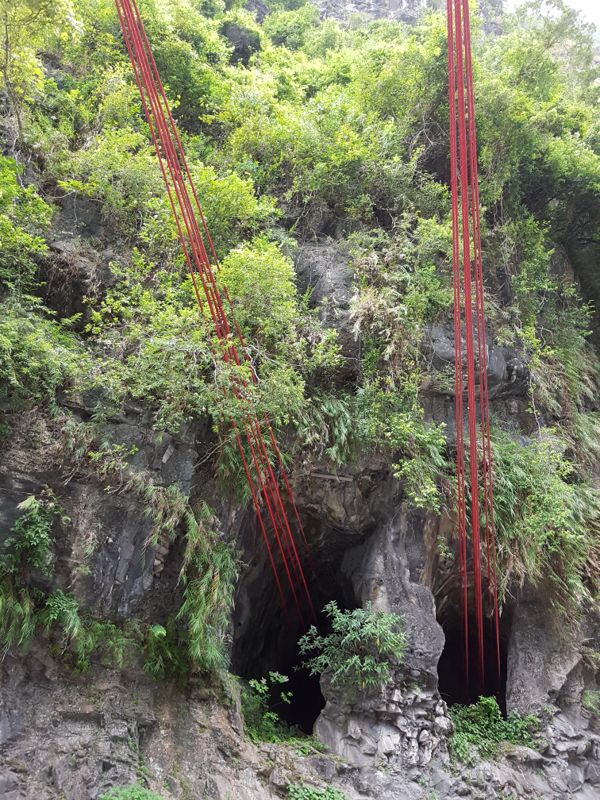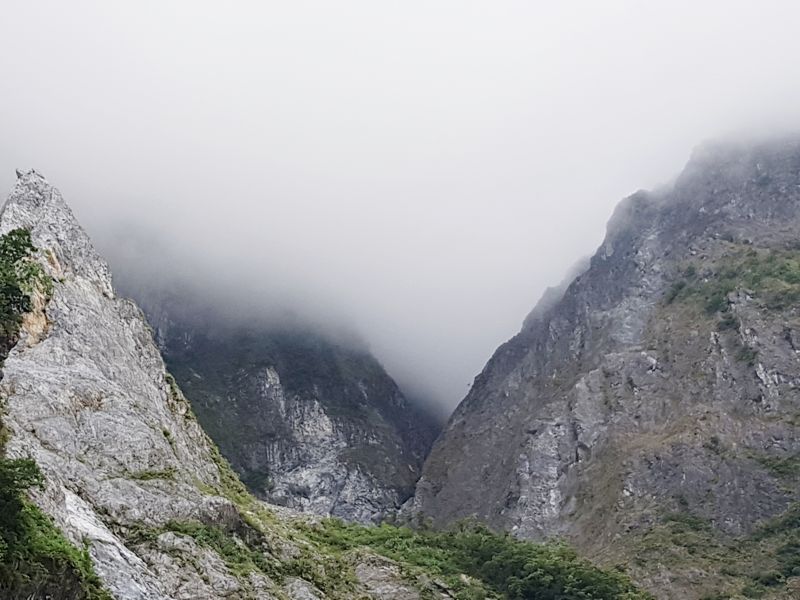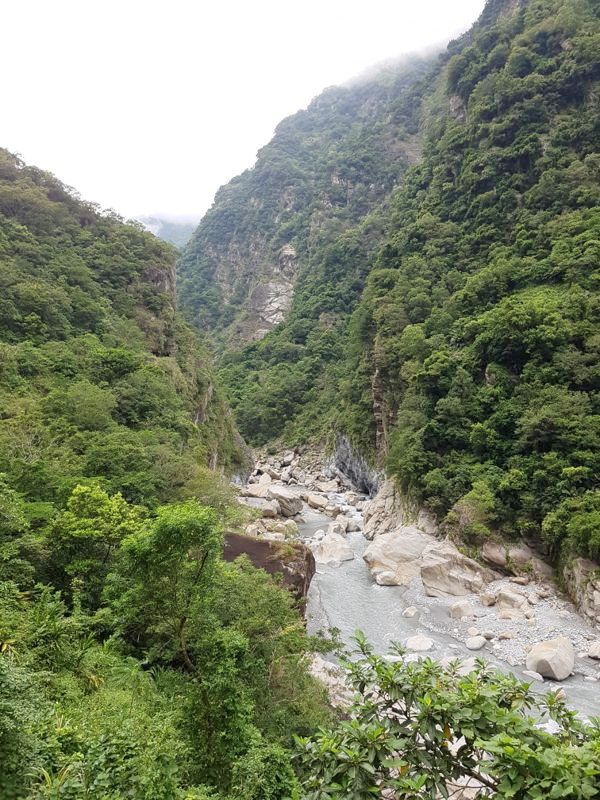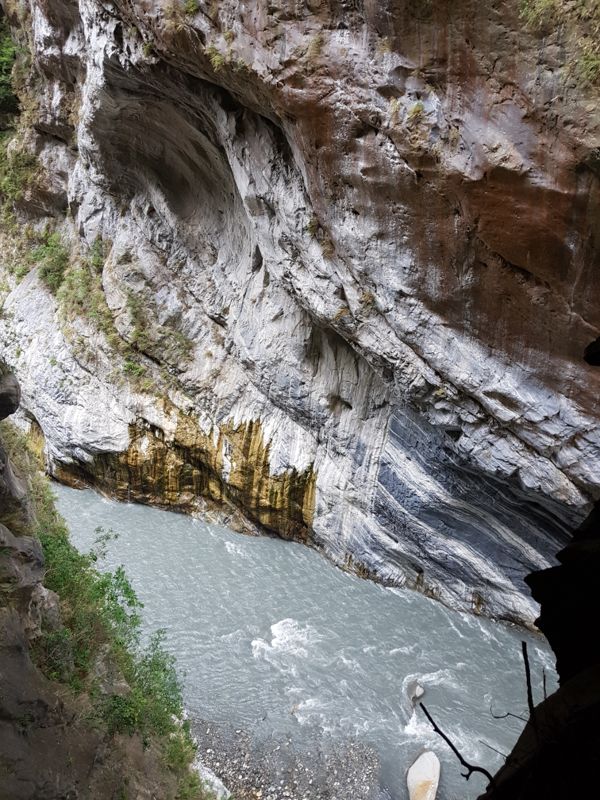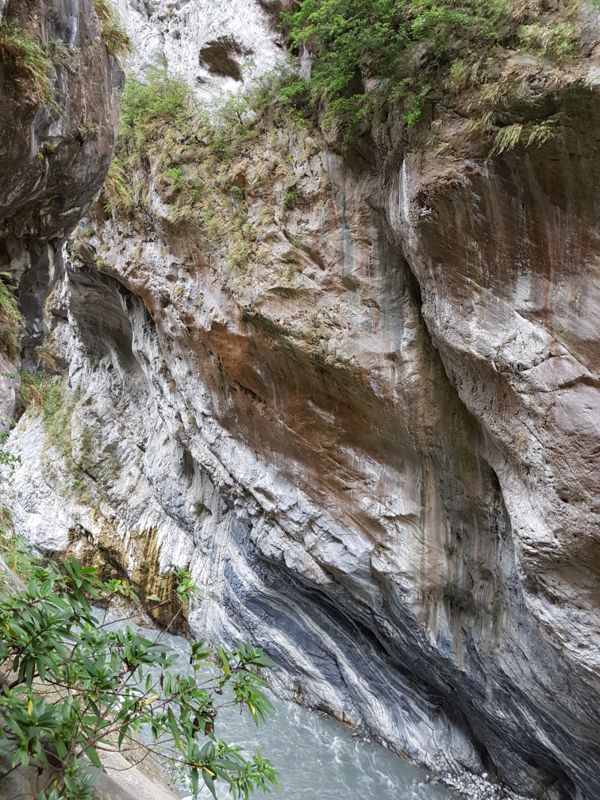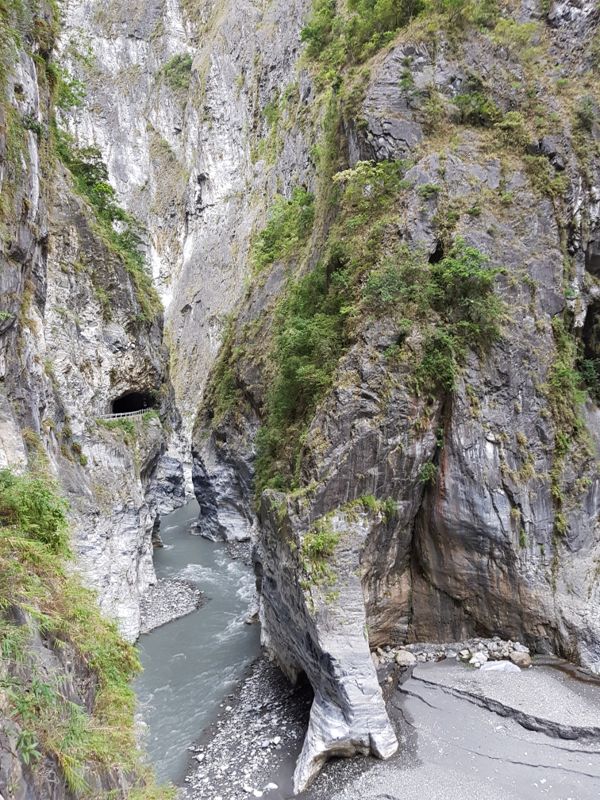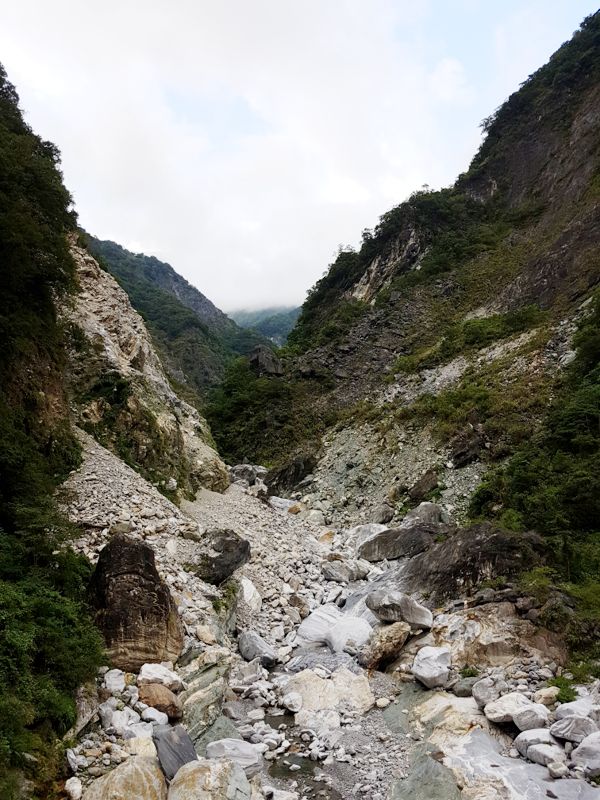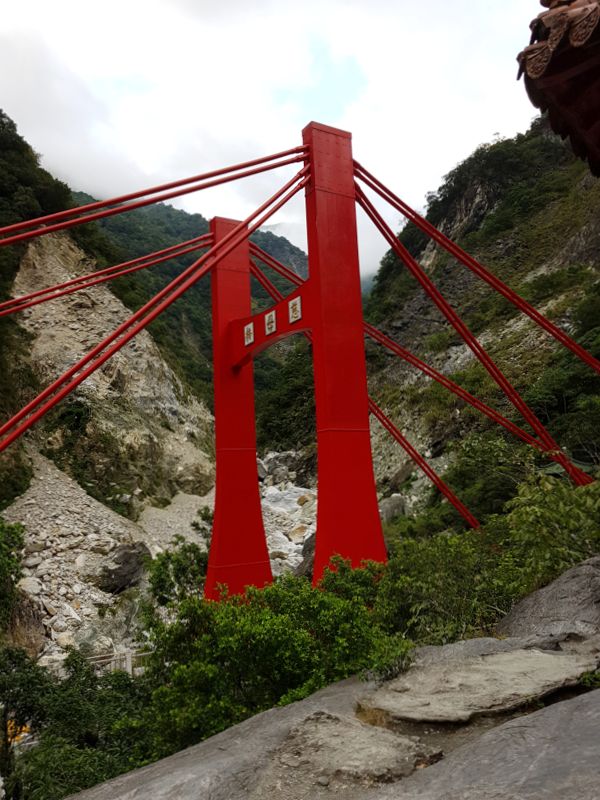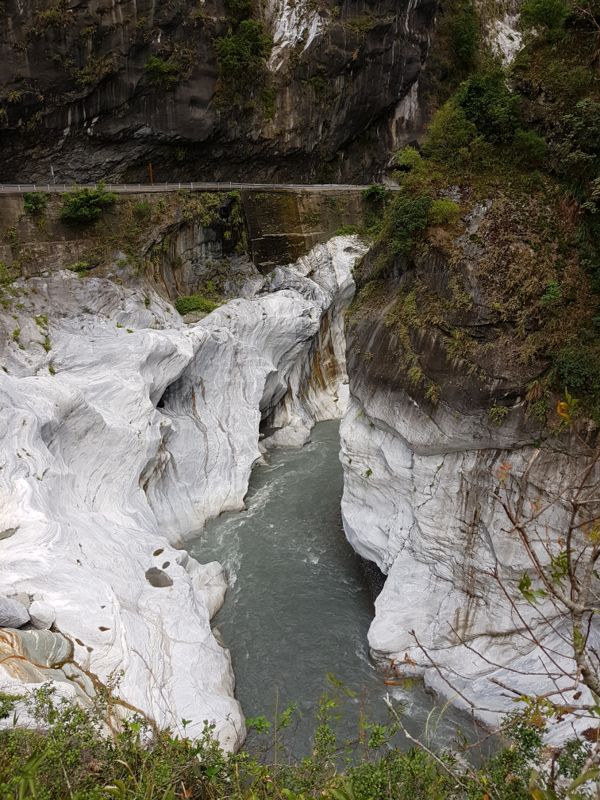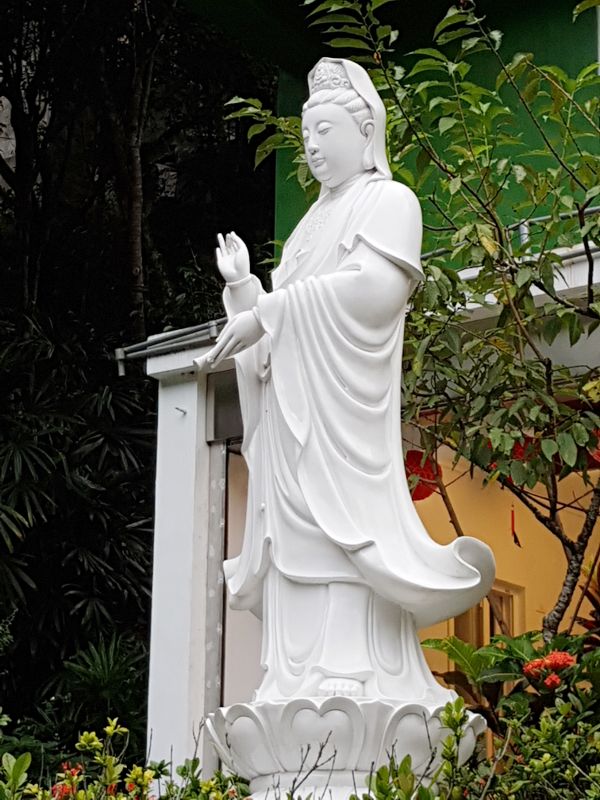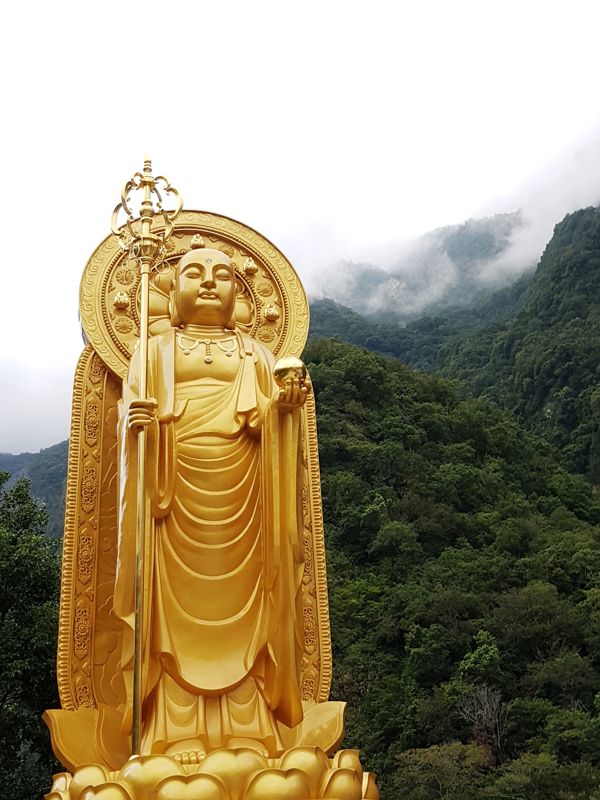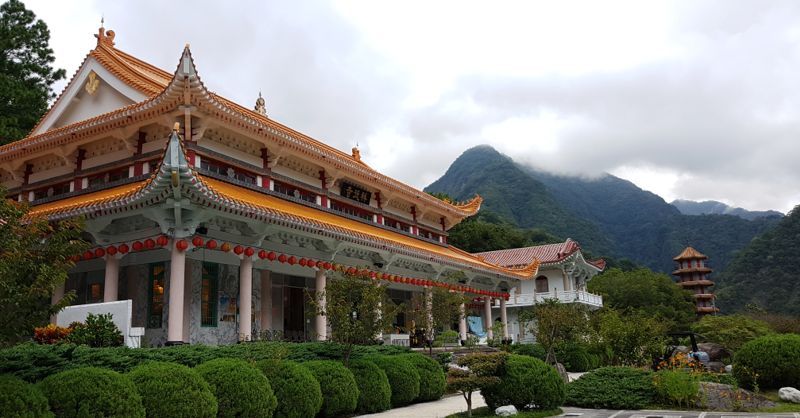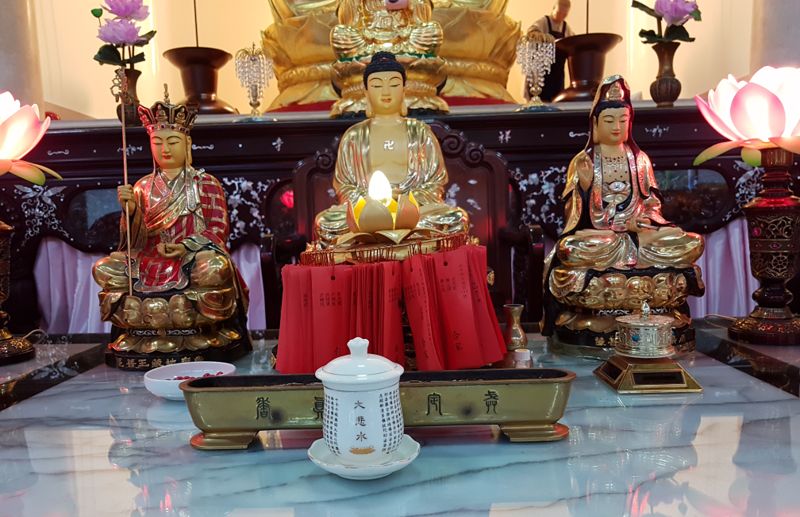 Eagles glided on high (here I really did miss my grown-ups' camera and heavy but stunningly capable optics) as I ascended flight on flight of vertiginous stone stairway to this monastery. It was dusk when I got back to the scooter and fully dark by the time I'd packed the precious kit – above all these few ounces and inches of glass, metal and fiendishly clever circuitry that serve as camera, computer and comms link to friends far and wide – into waterproof sacks stowed in the underseat compartment.
Within a mile the heavens opened as I'd knowed they would. Within a minute I was soaked to the skin. The rain was warm though, which was just as well. I needed all my senses, eyes most of all, on full alert for that twisting, plunging descent; a headlit descent I was obliged to share with faster cars and – this being le weekend – tourist coaches. Had I been cold as well as wet I'd  have stopped in one of the many tunnels boring through the rockface. Numbed fingers can kill in such circumstances, with wet road and tyres drastically reducing braking power on two wheels. I'd have had little choice but to find a subterrestial spot with space to pull the scooter clear of the marked road, and there sit it out. As it was, warm rain stung my eyes but the headlights were in good shape, and the coach drivers well behaved by Asian standards.
I made it.  The hot dry rush of night on the coastal road home dried my sodden garb almost as quickly as the downpour had drenched it. Back at the ranch I quaffed the beer I'd stashed in the communal fridge the night before, then went out on foot, one happy bunny, to get some tucker.