Yesterday a wintry sun lit up the White Peak. With the delightful Ting, who works at the highly rated by me Mini-Voyager Hostel in Hualien, and survived the Richter 6.4 earthquake by having the good sense to be on a three month tour of Europe when it struck, I sailed out to see.
First port of call was a no-brainer.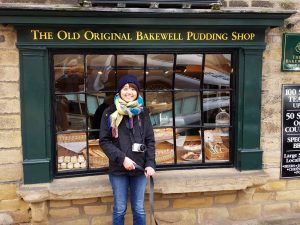 At the business end of that belt – mine: since I'd forgotten his lead – is the K9. We'll see Jasper by and by but let's to the water, for birds in coats of springtime resplendence: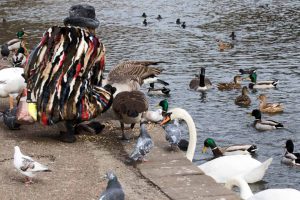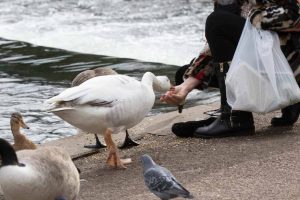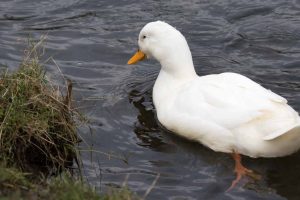 Loveliest of flowers, the snowdrop now: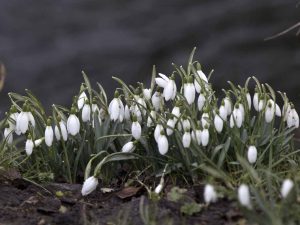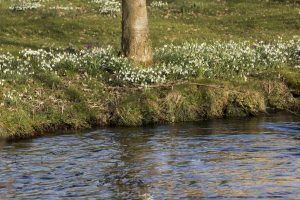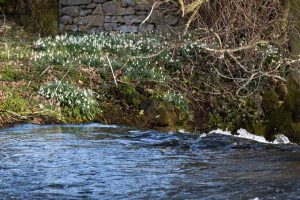 Early spring comes littered with winter's arboreal debris. I like to do a little 'gardening' before snapping florals but shaft me sideways if the best clusters weren't on the far bank. What would a real photographer do? Me, I could write the book on indolence and cowardice – in art as in life – as the arch enemies of excellence.
A three mile spin brought us to Rowsley and Caudwell's Mill, power for whose stone ground flour is supplied not by a waterwheel but the greater efficiency of submerged turbines. I took no snaps but this video is worth a watch.
Up the road to Alport, where two scaled down and even prettier versions of Bakewell's River Wye converge. The Lathkill, its source a cave close to Monyash, is joined here by the Bradford. We parked, and took the left bank of the Bradford the two miles to Youlgreave, passing through its picture postcard High Street before turning left at that so very English church. For half a mile we headed toward Conksbury Bridge, then down the tiny lane on the right that runs north east past White House Farm to the Lathkill. From there we downstreamed it back to Alport.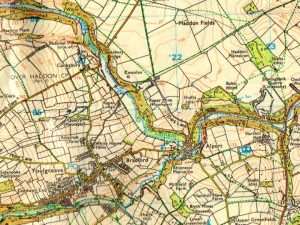 The strollette was all the more pleasant for Ting's company and for the many bursts of sunlight. Not the high contrast light we get later on, complementing most beautifully the greens, daffodil yellows and blazing azures of March and April at their best, but a more ethereal, cloud softened light no less exquisite. It was bitter cold, mind, the night's ice still cracked and sparkling on the puddles we skirted, the cattle troughs we peered into.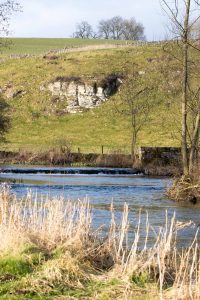 Half a mile up the Bradford we stopped for a light bite. Here's Ting with her first ever Bakewell Pudding. I was nervous, since the cuisine in Taiwan is to die for, but you can see it hit the spot.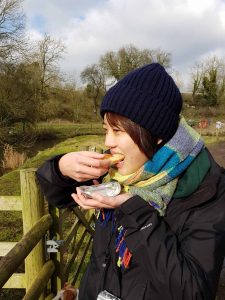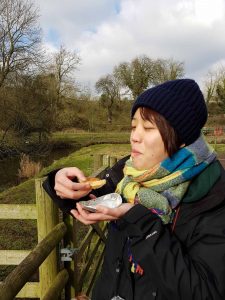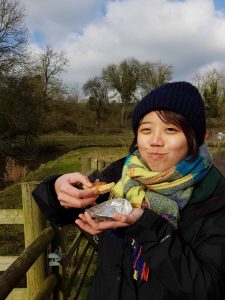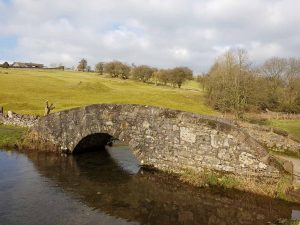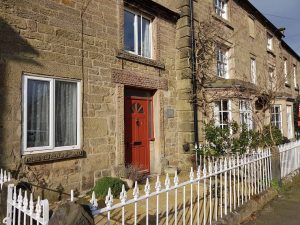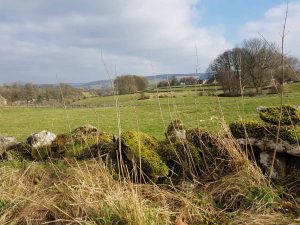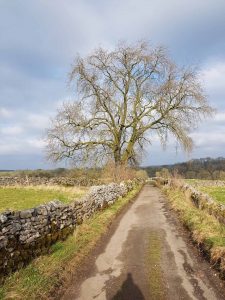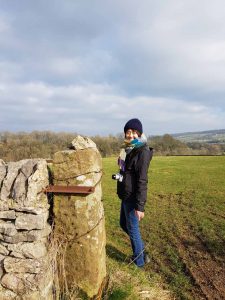 Told you we'd get to him – and his tartan waistcoat – by and by …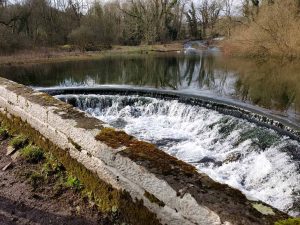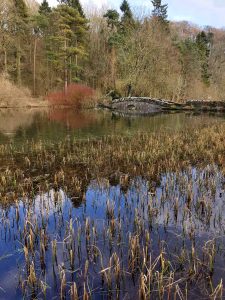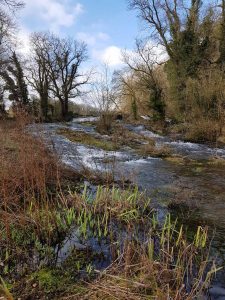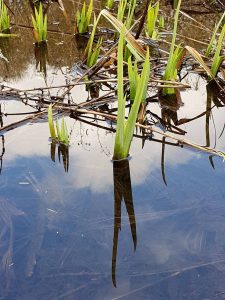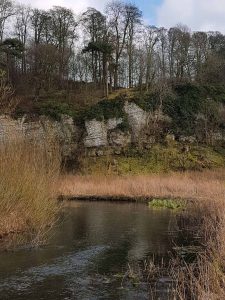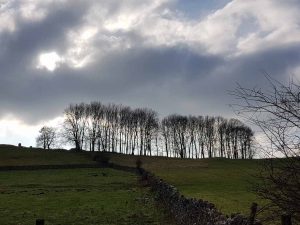 Back at the ranch I cooked red peppers, aubergine, onions, chilli and tomatoes (sun dried plus tinned) – sprinkled with fresh basil and ladled onto a bed of roast baby spuds, slightly cracked open with a masher – topped with haloumi cheese and grilled till it browned and sputtered. I served with stir fried carrot, cabbage and mushroom – blasted for last few seconds as I tossed in the tamari and lime juice. If she didn't like it she did a good job of hiding the fact.
Jackie, home from work in time to join us, gave Ting a thermal vest for Scotland's frozen climes.
(We'll both be in Tawain, including Hualien and Mini Voyager, in less than a month's time. Ting will still be in Europe but there are other beautiful people I've kept in touch with. I'm pushing the boat out this year thanks to pensions coming onstream, so aim to be in Vietnam in autumn. I'll then give serious thought to calling it a day on long haul flights. There are other ways to get our kicks, even for old timers like me.)
I gave Ting a food pack – BLT sandwich by mine own fair hands, crisps by Walker Brothers, tea loaf and ginger cookie by Aldi – then drove her and kingsize backpack to the bus station for the 19:30 overnight to Dundee. As we awaited its arrival in a wind tunnel apology for a shelter, Ting took a selfie.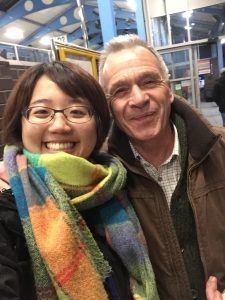 I awoke this morning to an email saying the BLT was 'yummy'. That's Mandarin for yummy.
* * *