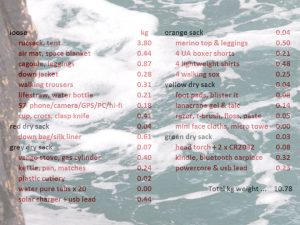 I know this will be a blow to the millions waiting with breath not unbated for part three of Why the West hates Putin. But after numerous delays and diversions – not least Roddis v Sheffield Hallam, Parts One to Four – a further kicking of can down road is called for.
Today I take the 10:55 to Bristol. I'll overnight at the youth hostel on the quayside, next morning hiking up to Temple Meads for the 09:55 to Totnes. From there on it's free: Gold bus southwest to Plymouth, 11A northwest to Padstow via Liskead and Bodmin. Padstow is not the start of the southwest coastal path – that would be Minehead, to the east in Somerset  – but is where I aim to pick it up.
Sixty-five miles westward on the clifftops gets me to St Ives, for long overdue reunion with Jon and Lesley. Then who knows? Can't do the full trail, Britain's longest at six hundred and thirty miles, so will combine walking and bus-hopping, round the corner at Lands End and up through the south coasts of Cornwall and Devon, maybe taking in a touch of Dorset. Should be thrilling. With the odd treat at B & B or campsite, accommodation will be as free as the buses. You know my methods.
That said, there've been changes to my kit since I posted my highly acclaimed Wild Camping: Top Tactics for Top Tacticians in September 2016. Biggest change is the shedding of a Canon Powershot. It, along with maps and iPod, have been ousted by my Samsung Galaxy S7 Edge. Its camera gives me more than acceptable results and I have mapping both online via Google and offline via OS 1:25000 downloads – as much as I want for £24 pa to Ordnance Survey. Some of the weight loss is negated by need for off-mains battery charging – juice fall-off is still the bane of smartphones – via powerpack and solar charger, the two coming in at some three-quarters of a kilo, but I'm more than happy with the trade off.
Plus, this will be my first wild camping trip where I can blog as I go. Expect picture posts.
Tara then.