Still in St Ives, chez Jon and Lesley. Here's my room for the past two nights. Spot the selfie.
I didn't.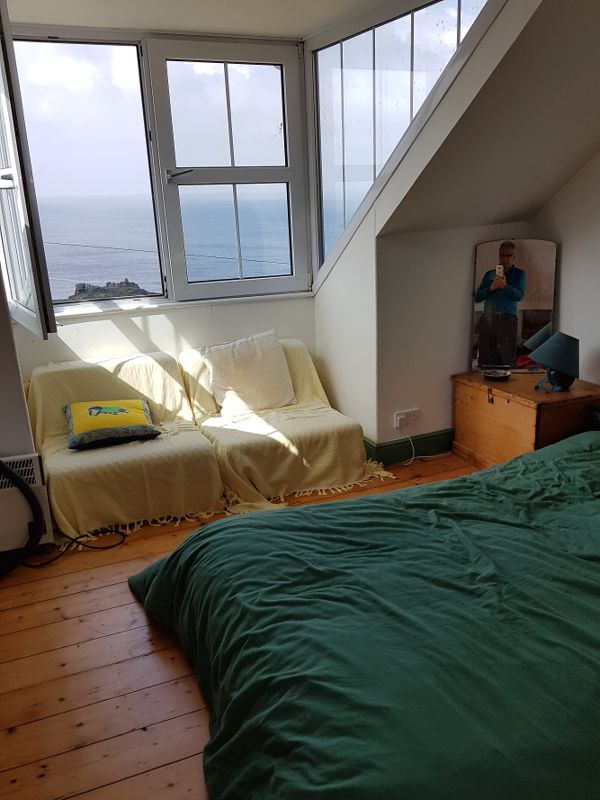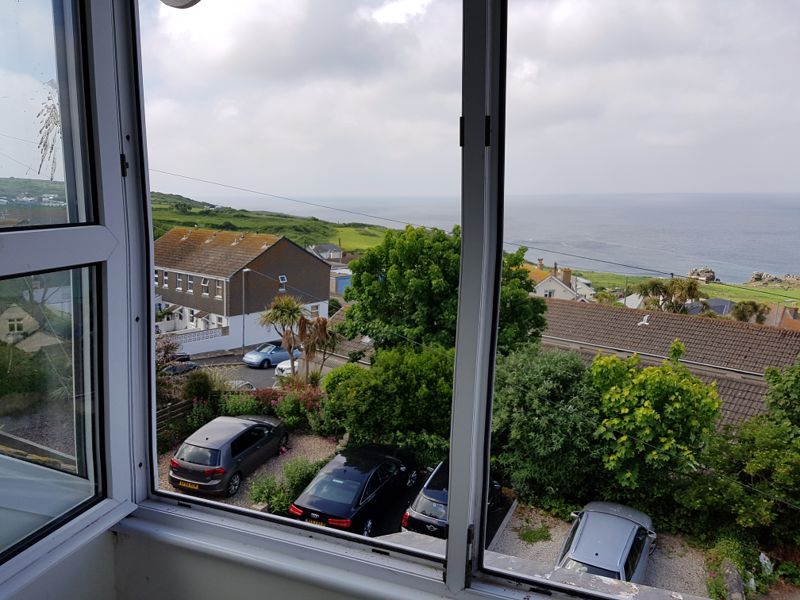 The plan is to stay here tonight, then in the morning walk out to Zennor (think D.H. Lawrence) and beyond. I've been on this stretch – some say the most beautiful and wild of all – before but not for many years and only for fleeting visits. Am excited by the prospect of walking it, alone, for as many miles as it pleases me.
Short of being driven back by vile weather – not forecast, though there's some uncertainty – I'll be out two or three nights then back for a final night with J & L. Am hoping then to catch up with two old and dear friends, Cath and Roger, a few miles away, close to the south coast and east of Penzance.
And today? More of the flaneur. Can you have too many pictures of this place? I doubt it.  So here is St Ives today.