Recap: the past week saw me walking out of St Ives on Monday morning, taking two days to reach Sennen Cove, then camping within view of its beach. Wednesday brought the only rain to date. I bussed it to Penzance, overnighting at EazyPZ backpackers hostel and walking west to Mousehole before getting a bus back to Penzance, then on to St Ives for one last night with Jon and Lesley.
On Friday J & L took me to Marazion, facing St Michael's Mount, where I made my way to two very dear friends, Cath and Roger. They have a smallholding – actually pretty big – and I've spent the past three nights sleeping in the caravan, eating Cath's superb cuisine and continuing in the manner established at J & L's: great conversation – with folk I've known four decades or more and should never have neglected to visit for so many years – over absurd quantities of wine, all of it good.
The idea being to continue from here, a mile or two inland of Praa Sands, Prussia Cove and Porthleven, by bus to Helston tomorrow (Tue, Day Sixteen). I'll get another to Falmouth for the short ferry ride to St Mawes, where forty-four years ago I worked as a hotel night porter to save pennies for my year on the hippie trail to India overland. Depending on weather I'll walk and/or bus into Devon, stopping between Looe and Plymouth to call on two special friends, Margareta and Marcus.
The Cornwall cognoscenti will spot two glaring flaws in my itinerary. One, it omits the Lizard Peninsula and Daphne du Maurier's Frenchman's Creek. Two, it omits the stretch of coast between Lands End and Mousehole, widely held to be the most spectacular of the Southwest Coastal Path's 630 mile entirety.
I can't do much about one, alas. The Lizard is too big and will need a dedicated visit. As for two, yesterday, Sunday, Cath and Roger drove me to Lands End on yet another sunlit morning. From there I made my way round to Mousehole, but now from the west by way of Porthcurno and the fabulous Minack Theatre.
Here are the Day Fourteen pictures.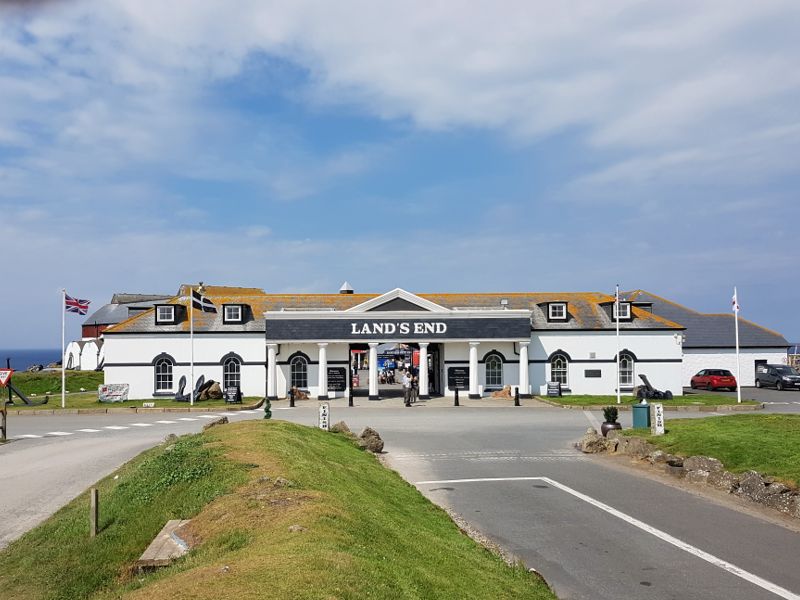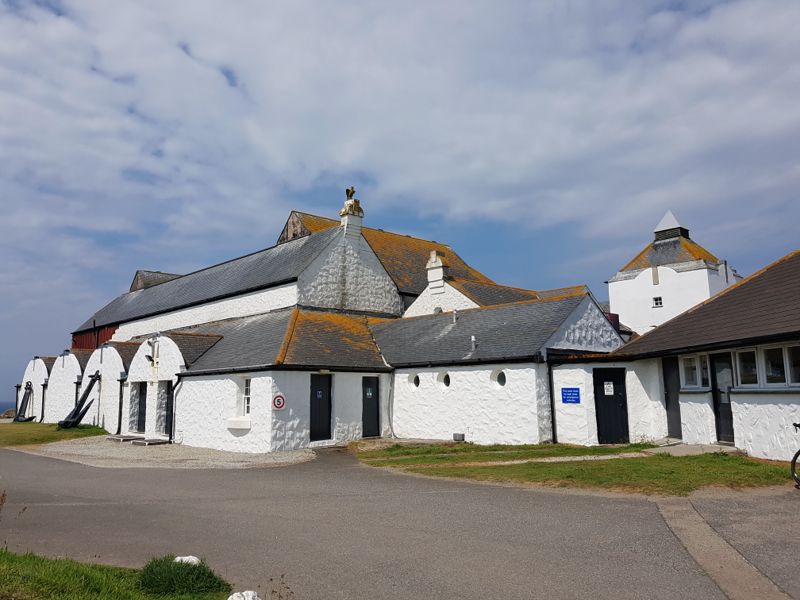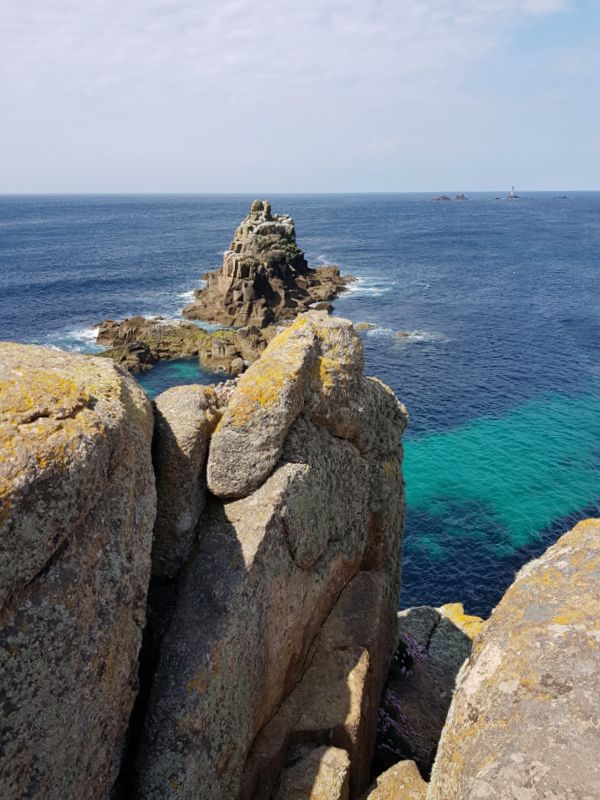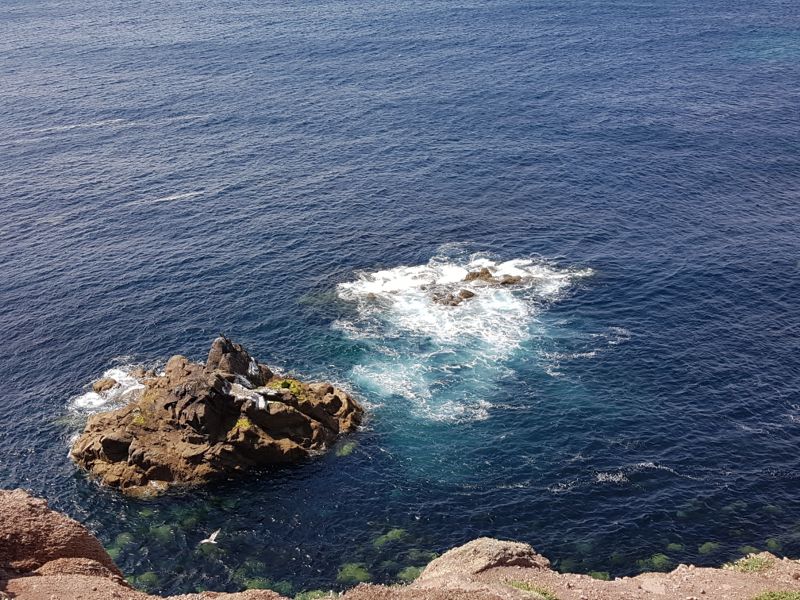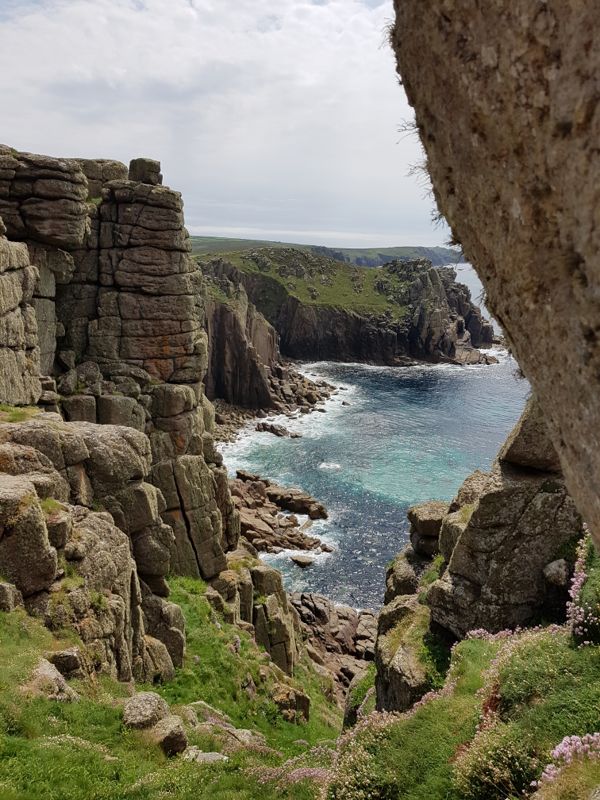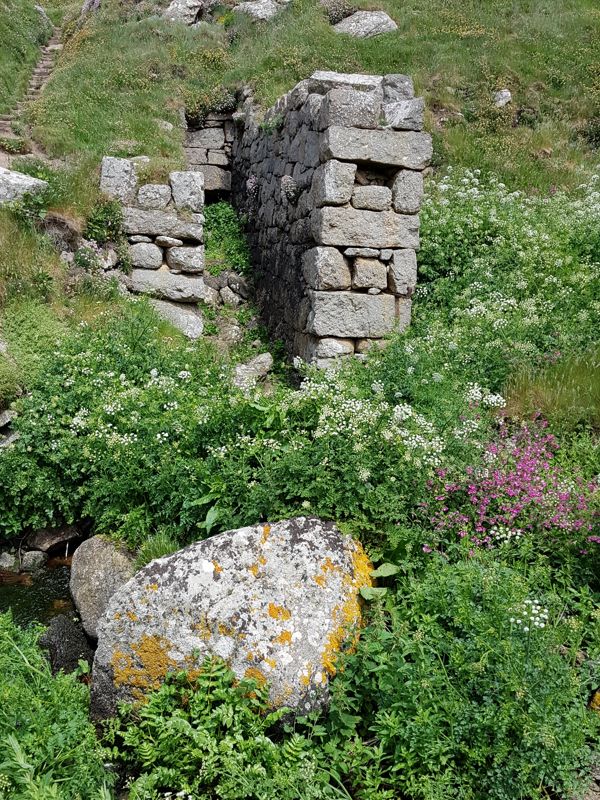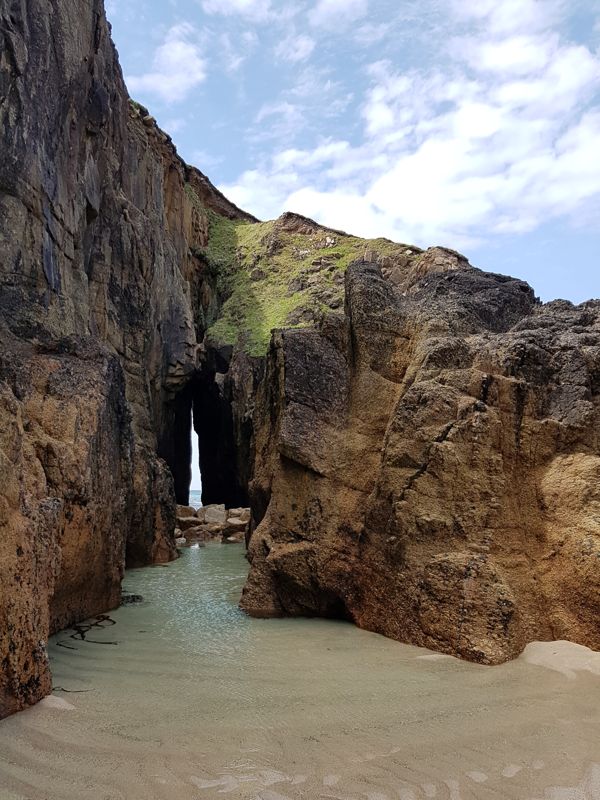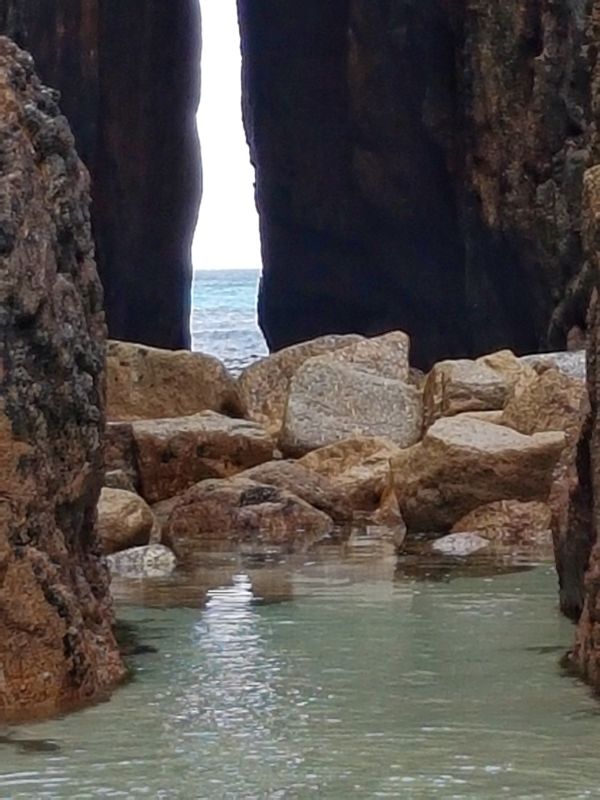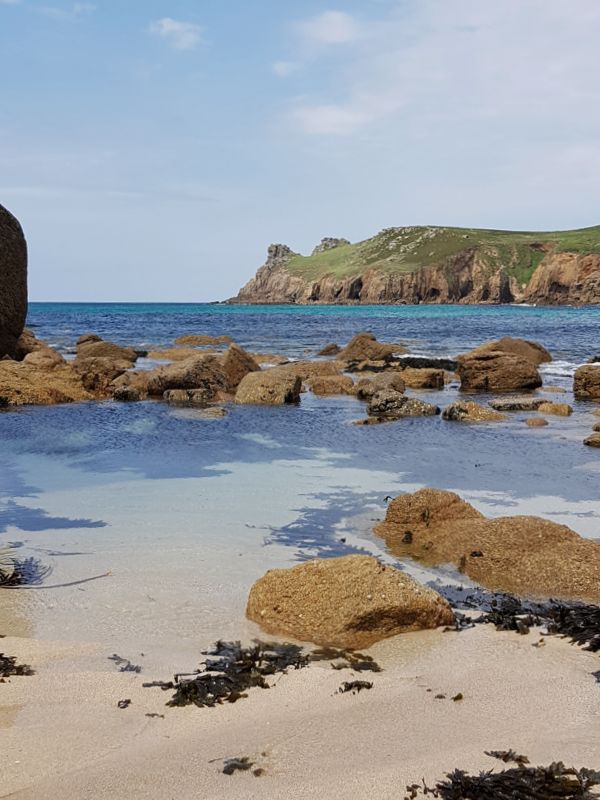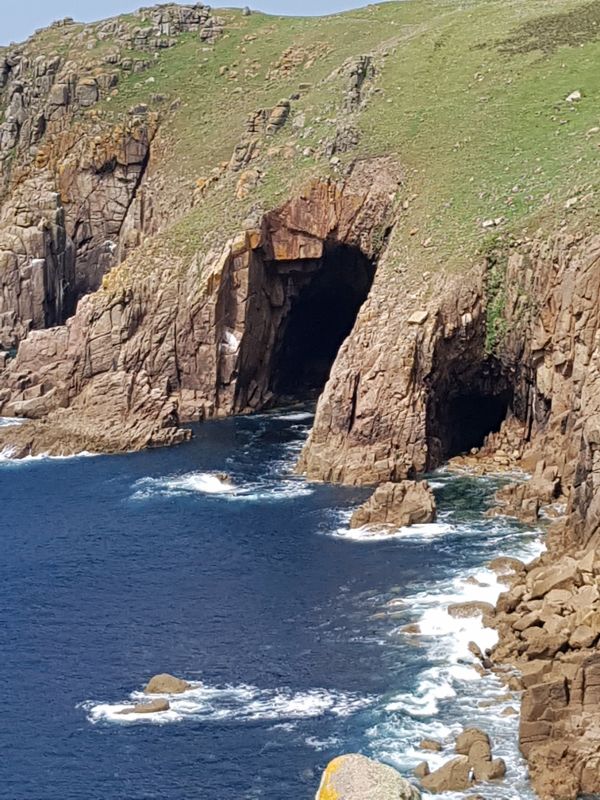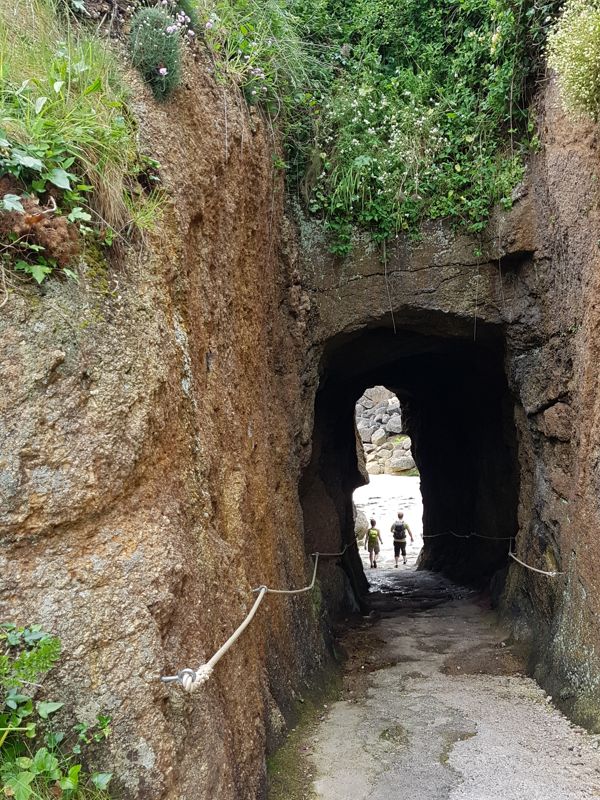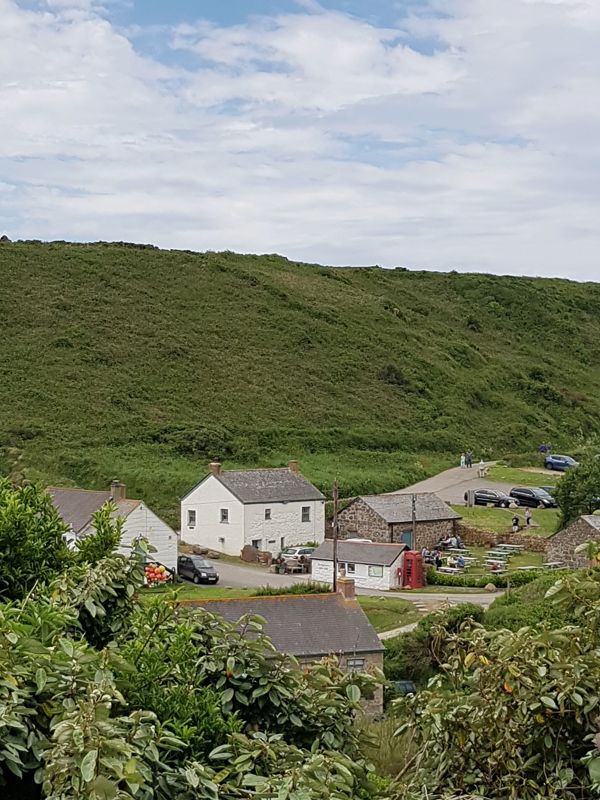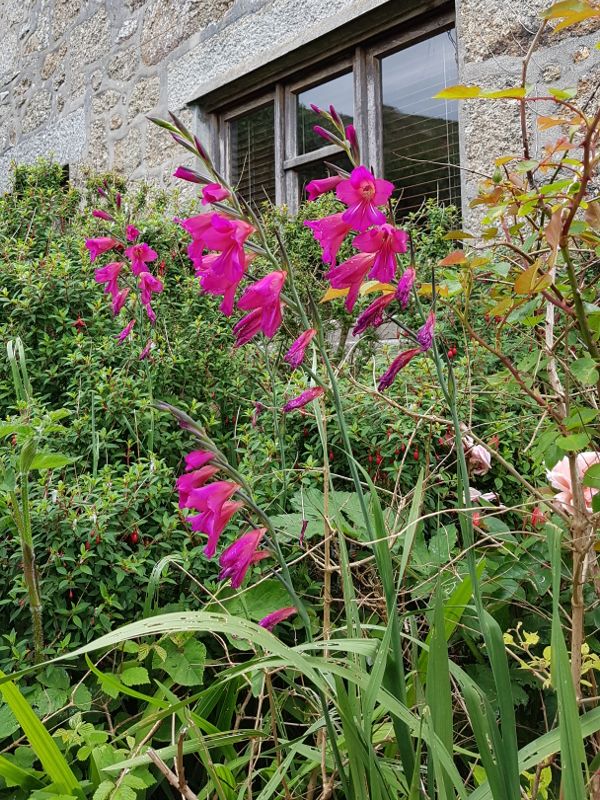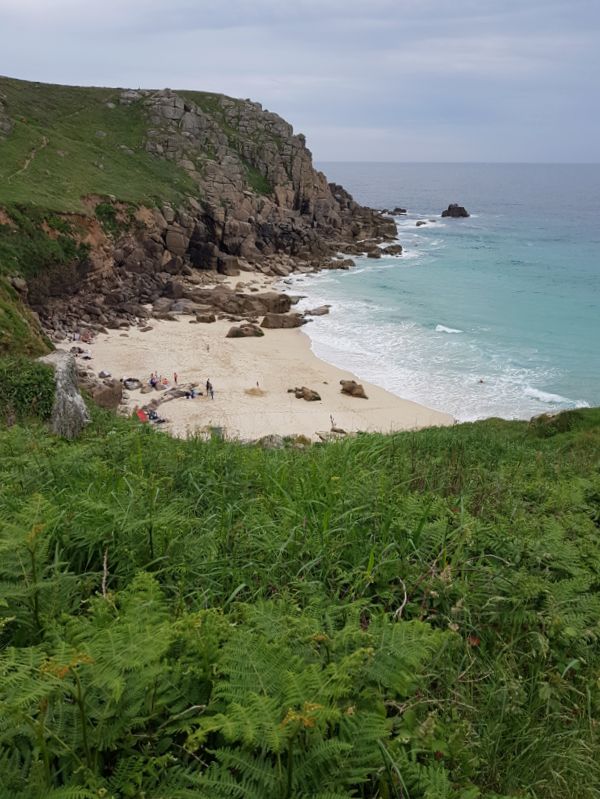 One from my highly acclaimed Woodbine and Surfers series.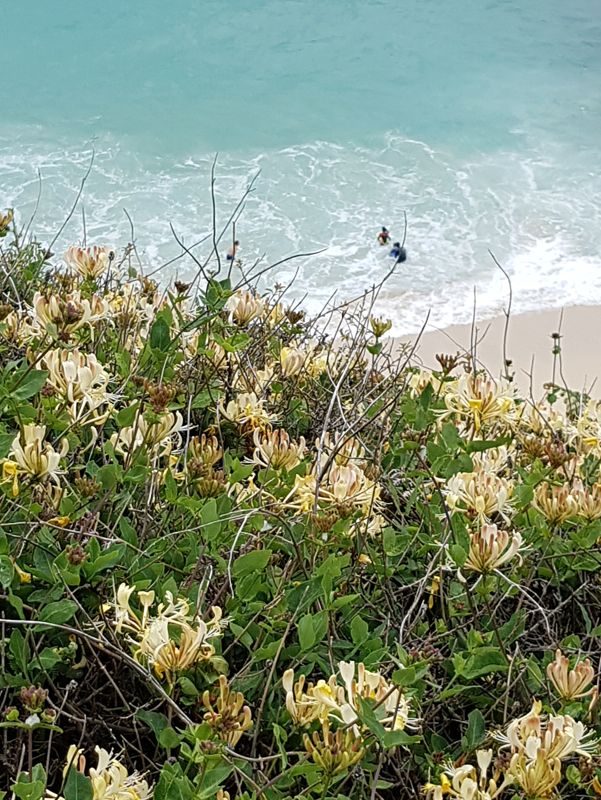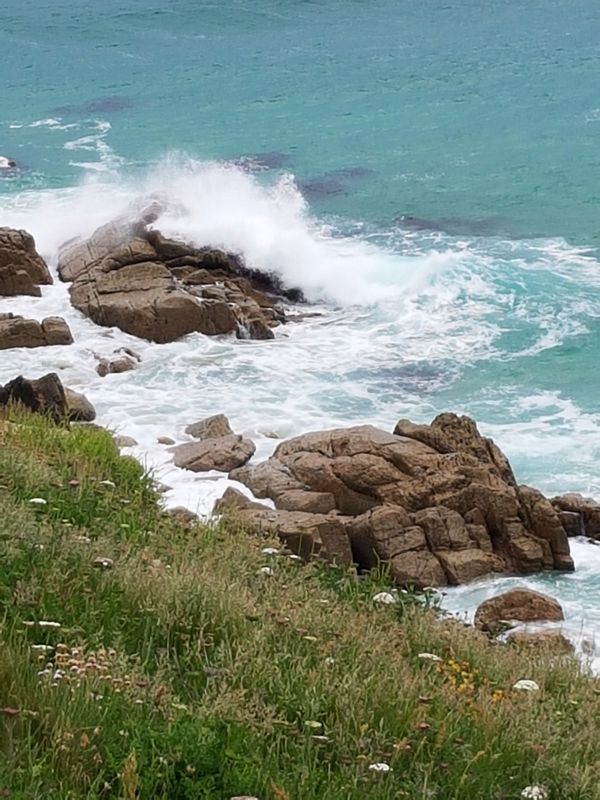 The next few pictures are of or pertain to the Minack Theatre, brainchild and life's work of an astonishing woman, Rowena Cade. See this six minute video, but as a documentary on what she and gardener Billy Rawlings achieved, it's not a patch on the one you can see – a fiver buys entry to explore the Minack at leisure, even as actors rehearse – at the theatre itself.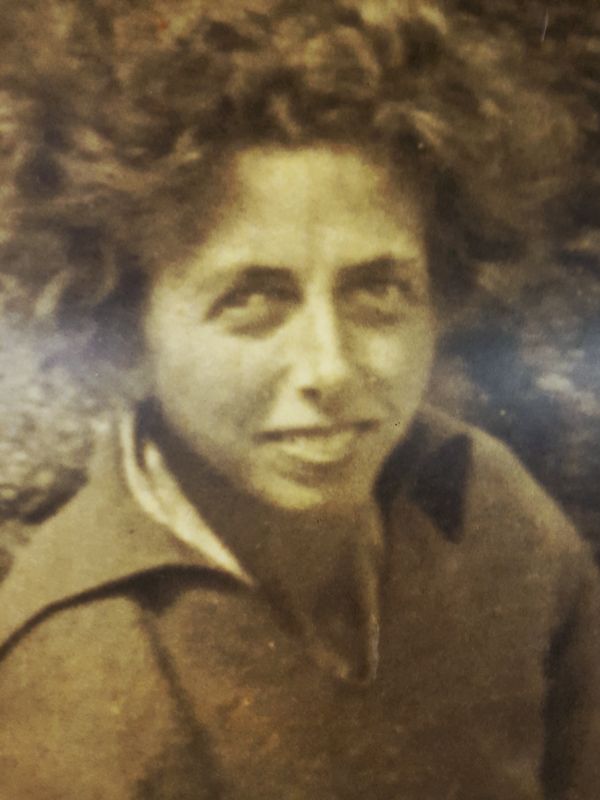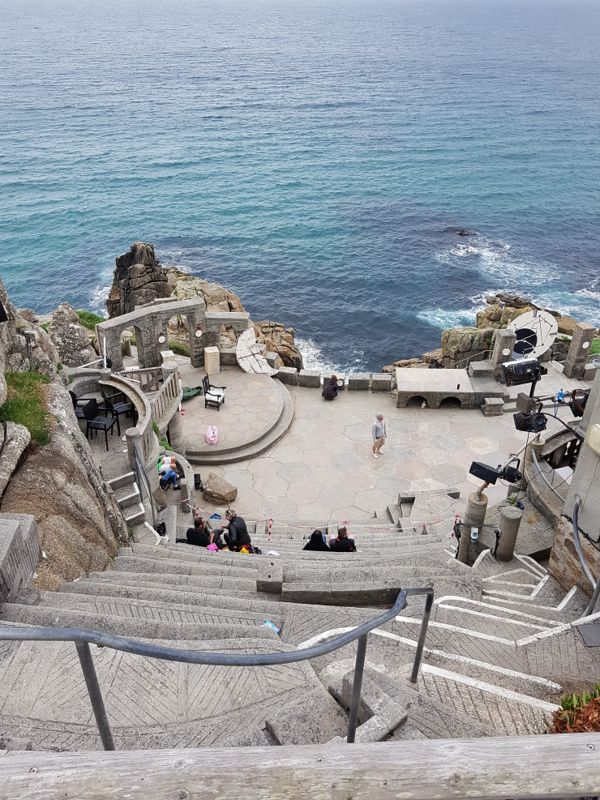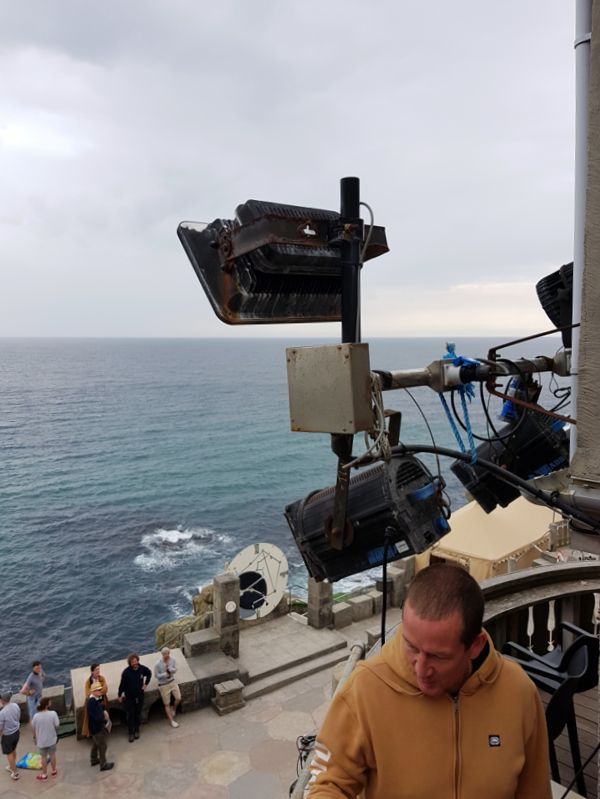 They were working on the set as I arrived, at an atypically cloudy point in the day. Bet you can't guess what play opens tomorrow.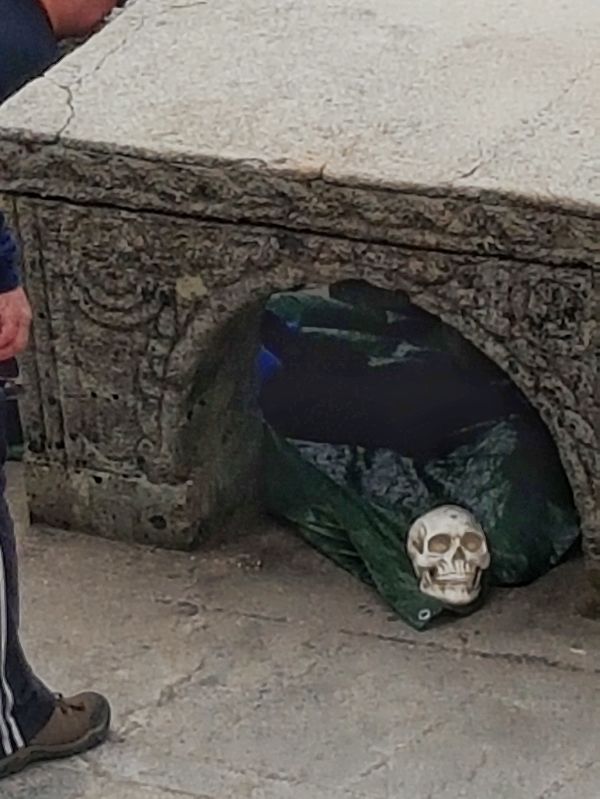 Moving on …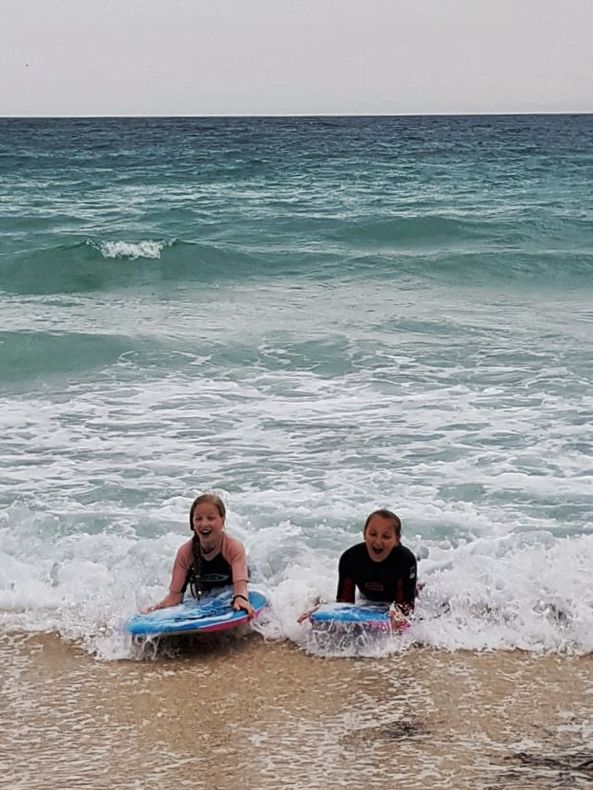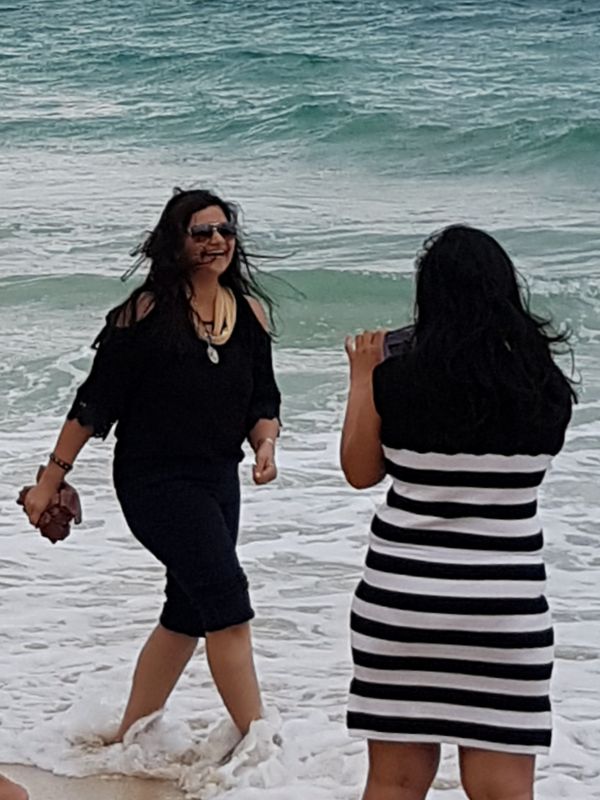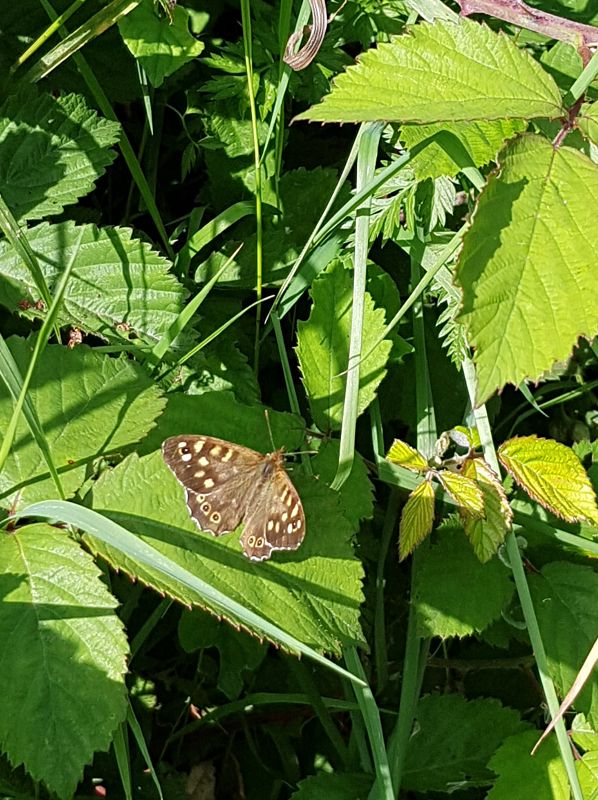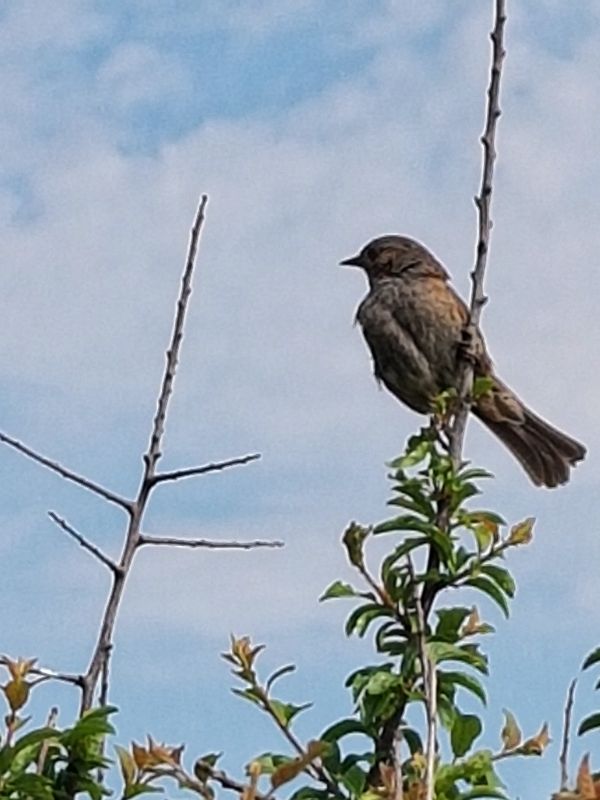 Dartmoor ponies have been introduced hereabouts to create, through their grazing, a habitat favourable to other species. Choughs for instance.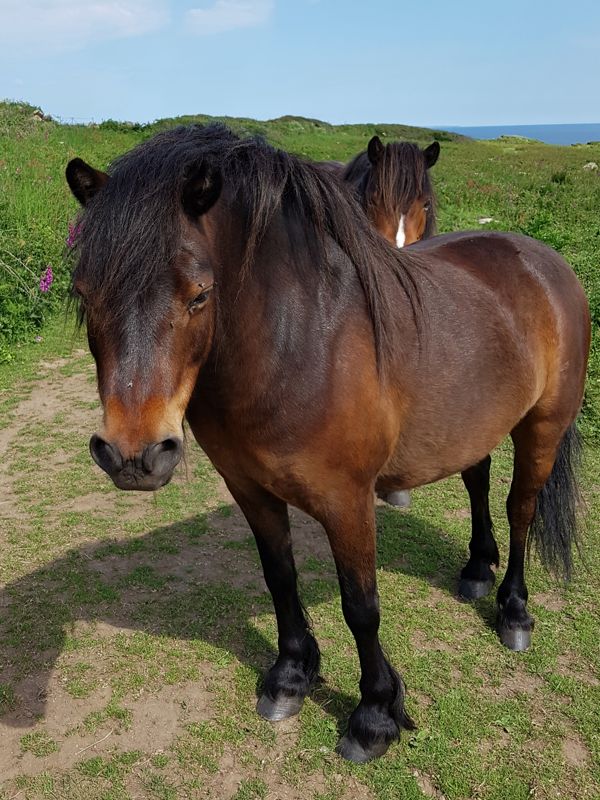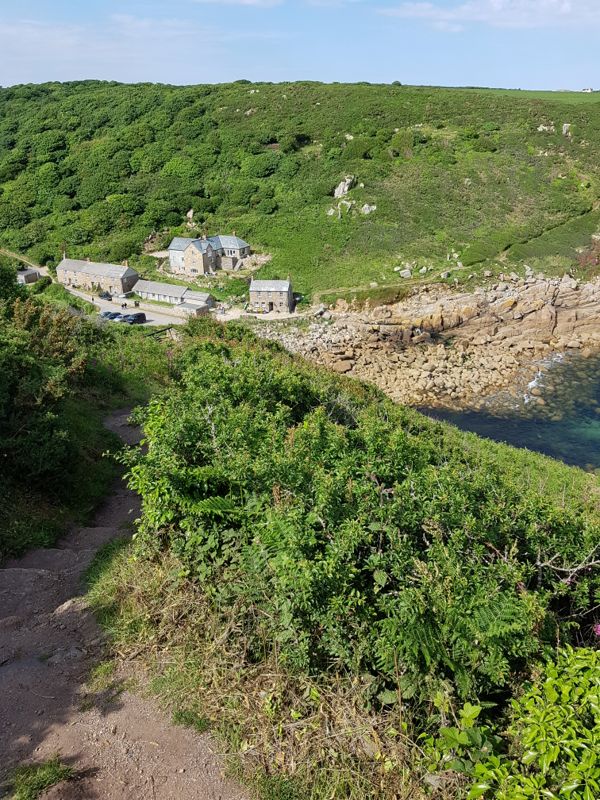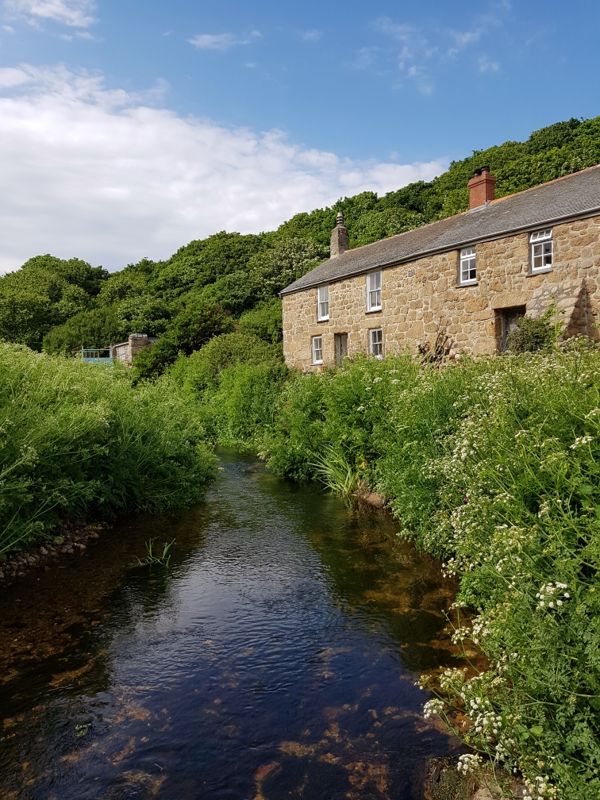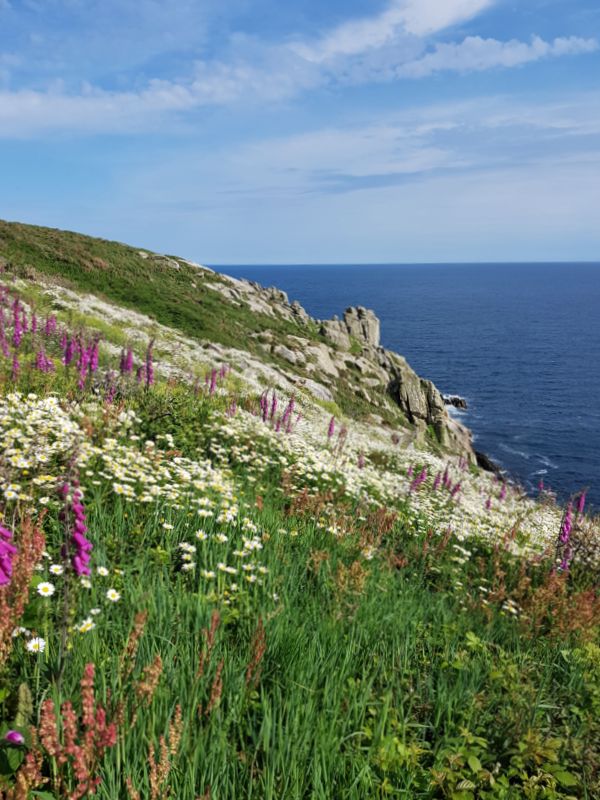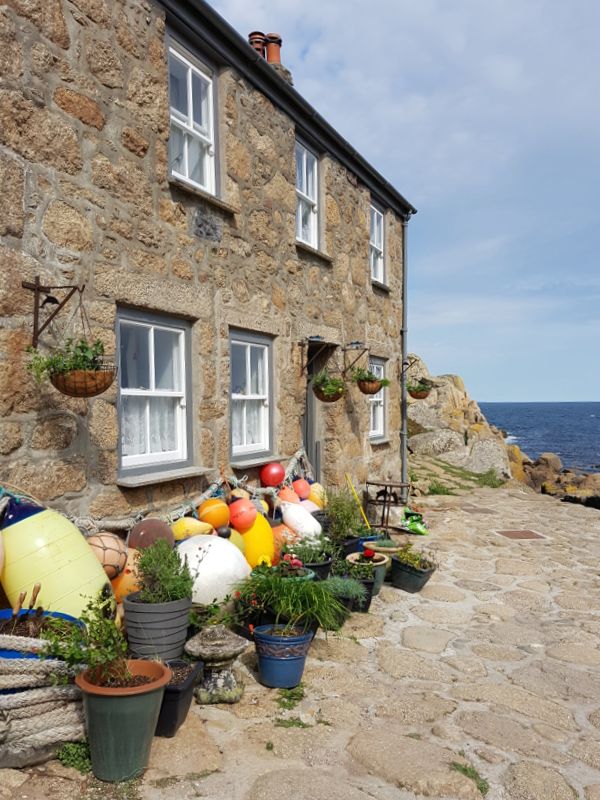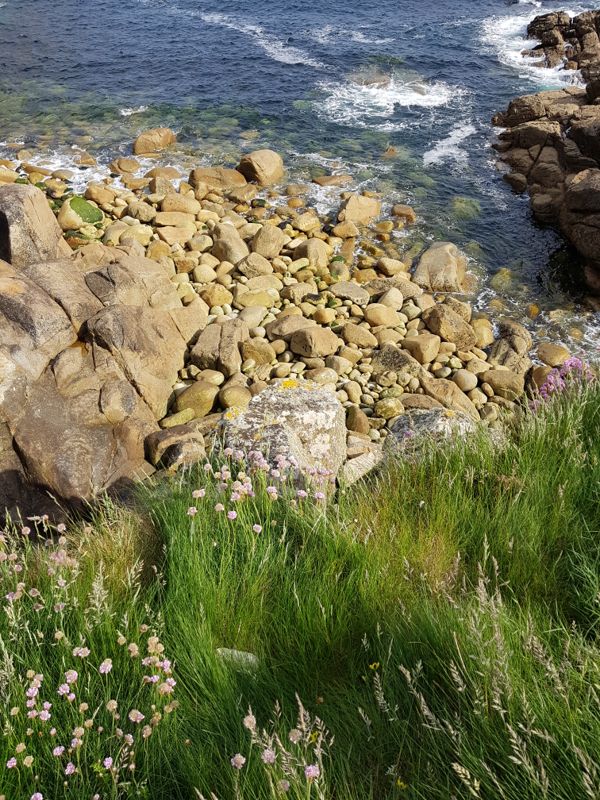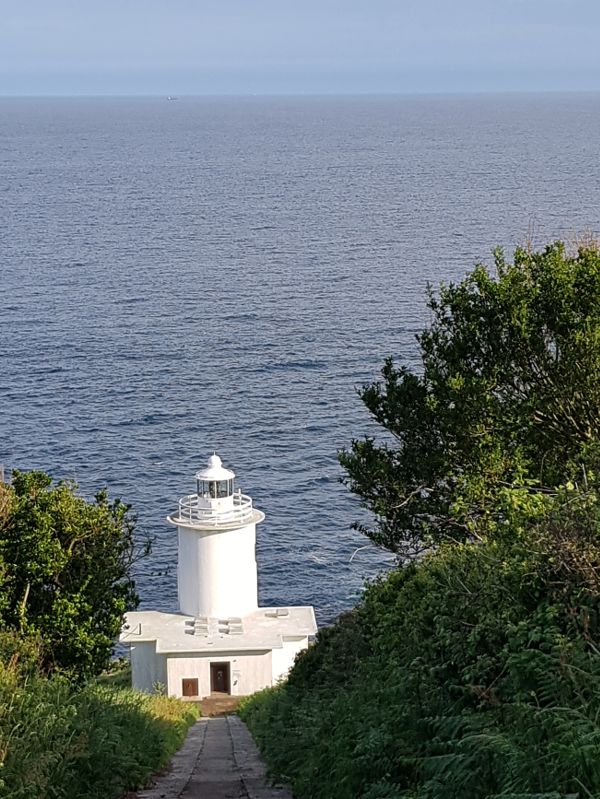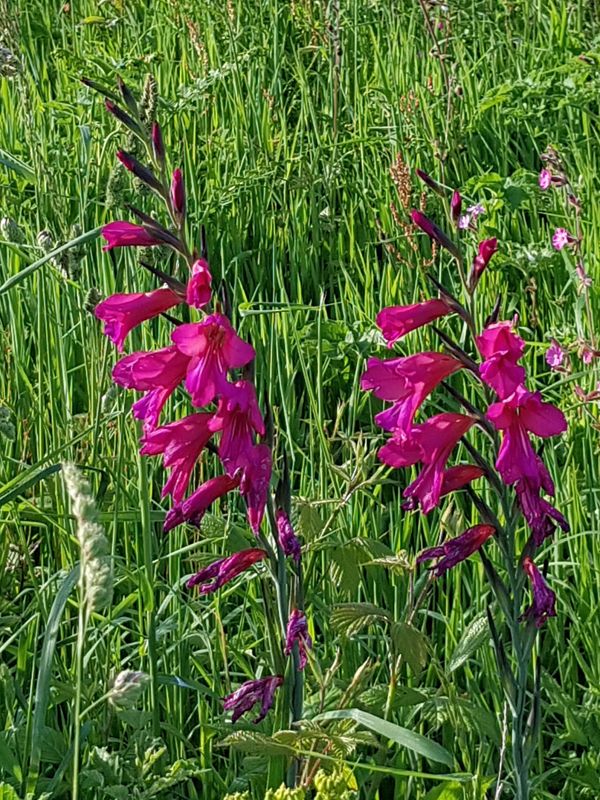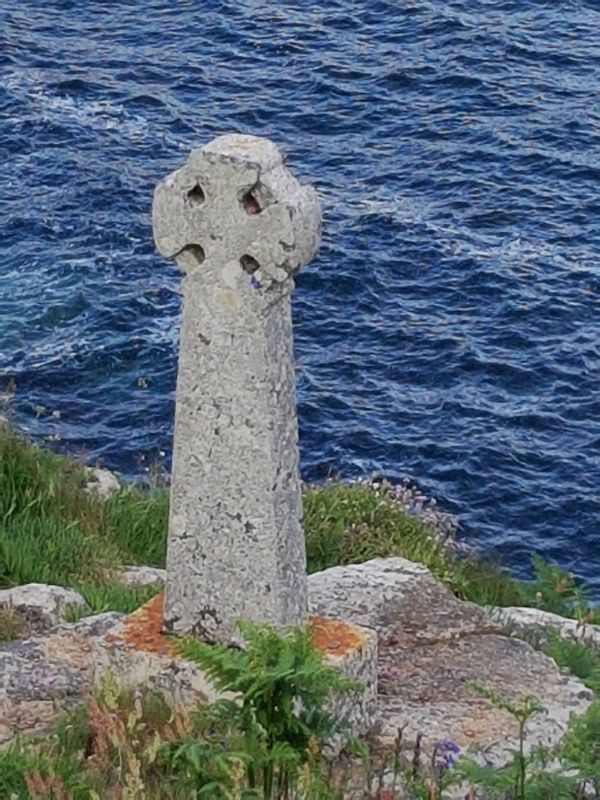 At last, I walk down the lane – an easy way to finish after some pretty arduous going – into Mousehole.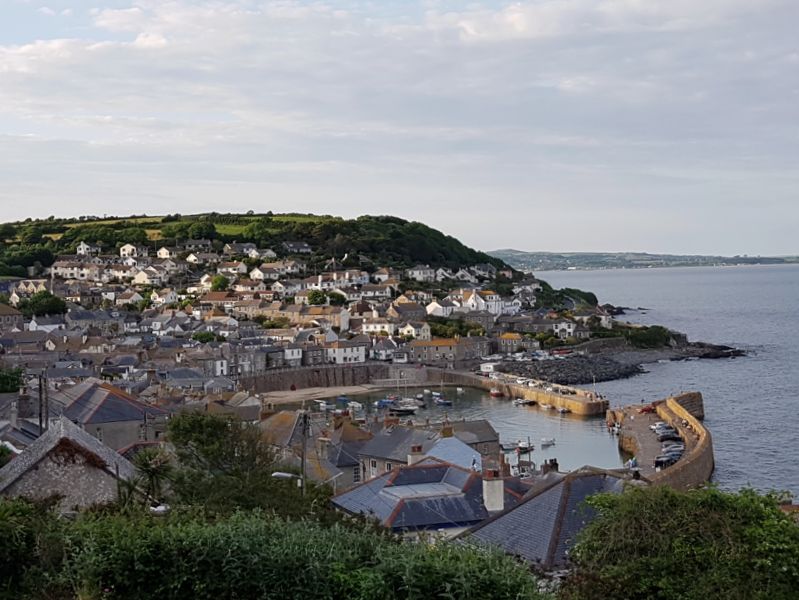 It's eight-twenty when I reach the bus stop for Penzance. Underestimating both distance and difficulty of terrain, I've taken too long over the early stages: eschewing short cuts across the necks of countless headlands, stopping at every rock, promontory and viewpoint, and giving an hour or more to the Minack. I've also passed on several get-out routes from places well before Mousehole and served by bus. Now it's mid evening on a Sunday. Will there even be a bus to Penzance?
Yes, as luck would have it. In twenty minutes. But what about the connection through to Ashton via Marazion for the mile and a half walk up the lane to Cath and Roger's at Lower Balwest? I call Cath. She says to wait at the Coastguard Arms, opposite the bus stop. She'll be with me in twenty-five.
Time for a pint, then, of Cornish Tribute. And when we get back to the ranch, not only is another splendid meal – with a brace of bottles to wash it down – ready and waiting, but Roger has a wood fire blazing in the paddock. Here, as sunset moves through dusk to dark and thence to midnight, we wine and dine, stare into the embers and remember shared youth.
Again I say, a chap could get used to this.