The border Wye is in some ways similar to its smaller namesake in Derbyshire's White Peak, the Wye that rises west of Buxton to enter the town then turn southwards through Millers Dale and Monsal Dale, Ashford and Bakewell, to join the Derwent at Rowsley.
Both rivers are lushly vegetated, supporting abundant fauna. While Little Wye may not match Big Wye's forty and more fish species – including salmon and a near mythical allis shad1 – I've had many a rainbow and brown trout, grayling and crayfish too, from its willow fringed waters.
Both rivers twist and loop round snaking bends they'll one day cut through and cut off to leave oxbow lakes, sidelined by newly straightened courses. Both have fast gravelled reaches and swirling depths, their outside bends undercut where meadow and soft earth do what they can to hold the flow and – best of all for kayak man – their mill race stretches of trailing weed beds fifty shades of green, glinting or sombre in sunlit dazzle or brooding cloud: stretches with depth enough, for all their pace, to offer joy-rides down to the next pool of stillness.
Canoeists on Little Wye are outlaws with nowhere to hide – easier to conceal a length of illicit fishing line – but Big Wye welcomes us, if at times grudgingly. Here's a sample of its moods, as glimpsed these past few days from my kayak.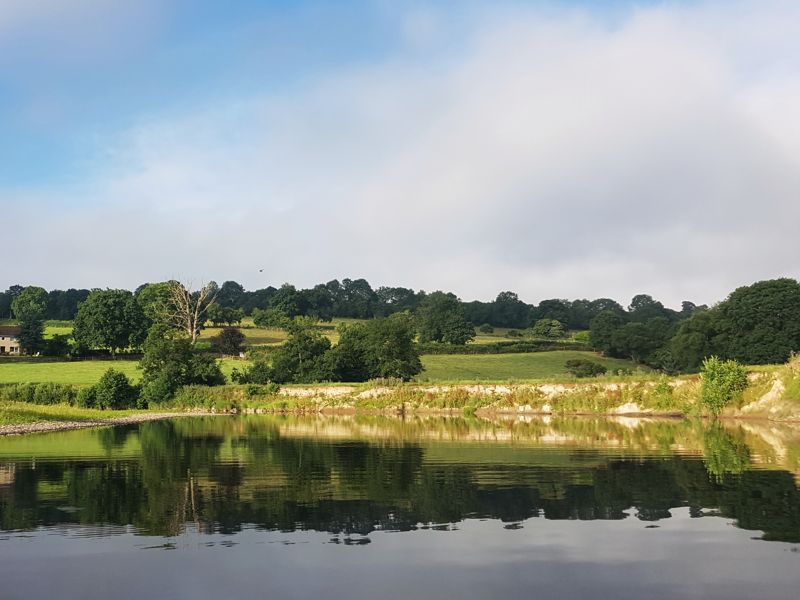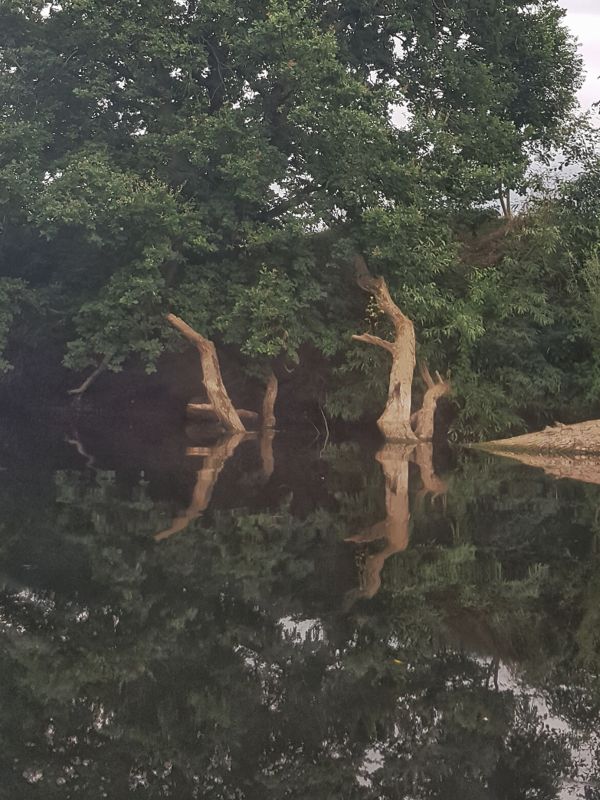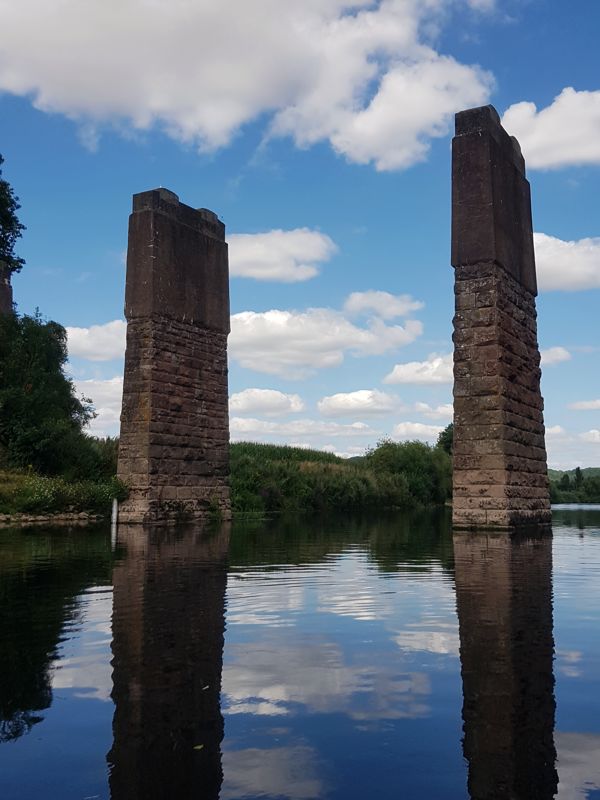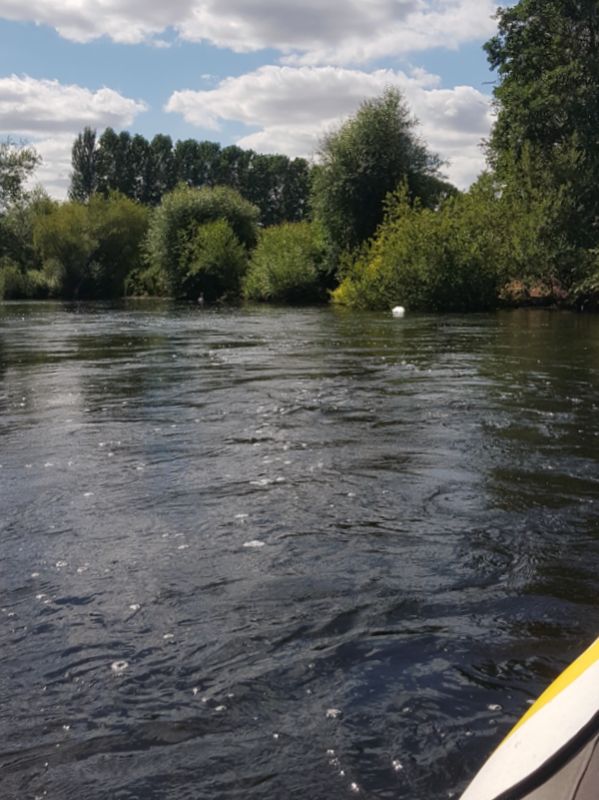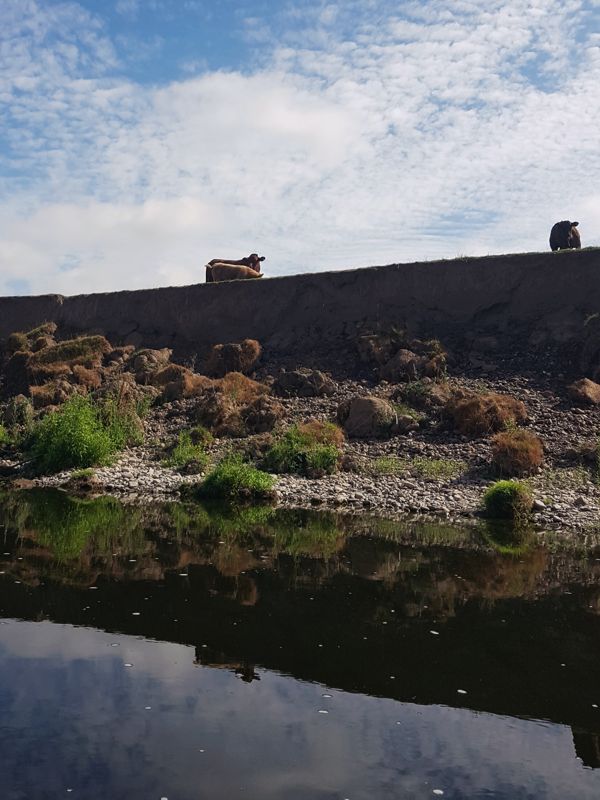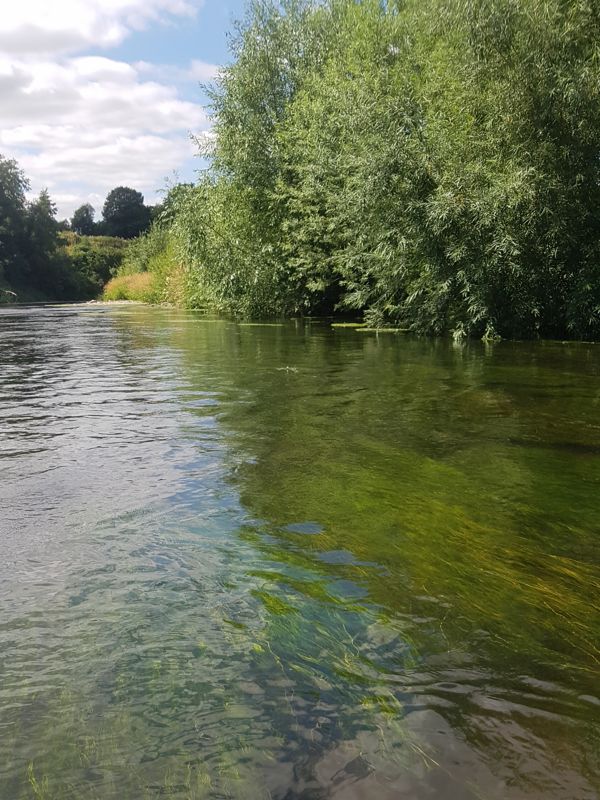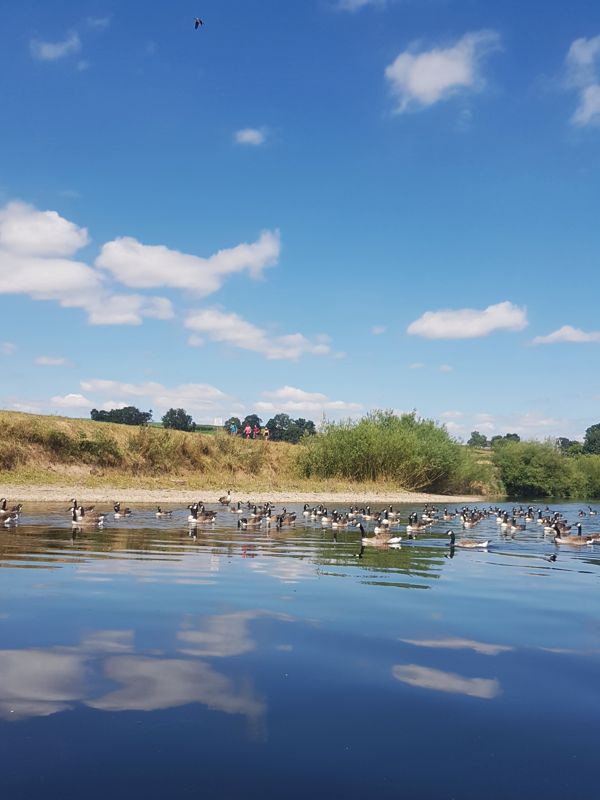 My ability to read shallow rapids in time to plot an optimal way through has improved, leading to fewer get-outs. Often as not the outside of bends are the way to go: whorl dimpled lanes up to ten feet deep and two or three wide (where the thirty or so yards to left or right afford three inches at most) but they'll pass through and under branches of trailing willow whose attendant hazards call for zenlike focus and split second response.
And, whether from fatigue – Sunday saw me on the water for fourteen hours, not counting rests to cook, swim and nap – or inexperience or lapses in mindfulness, I'm still capable of making the wrong call.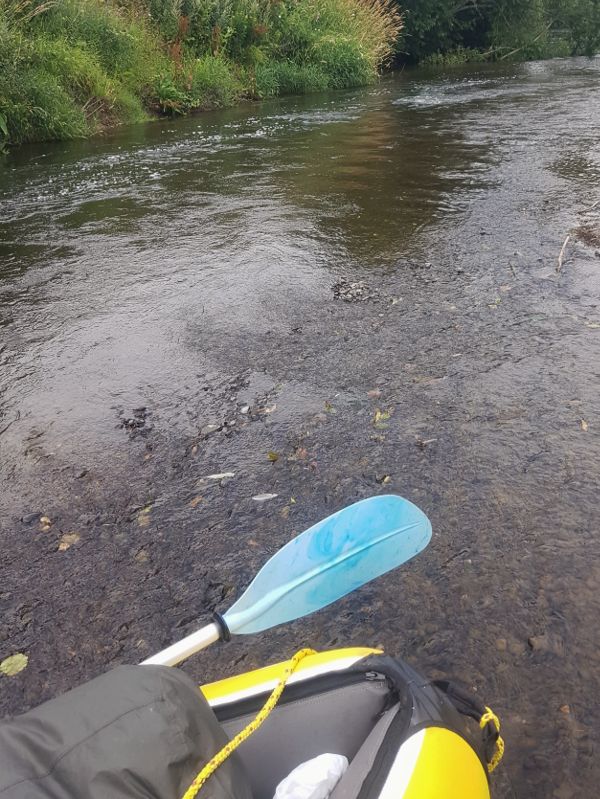 *
When wild camping, all the usual criteria apply. Bogs and dank woodlands are a no no, ditto the haunts of knaves, varlets and teddy boys. But now there's the added requirement of seclusion, what you're doing being not entirely kosher. To this we can add that the ideal site must present itself at the right time, a two hour window before dark descends. All too often I'll find a perfect pitch, but too early in the day.
Wild camping by canoe makes additional demands. Is the pitch close enough to the water? Can you even land? The border Wye has long stretches of high vertical bank or dense brush, else mile on mile of Private-No-Landing signs – not that they'll stop me, come nightfall – to further constrain choice. There may also be added challenge from currents fast enough to demand the spot be assessed in seconds, between first sighting and sweeping downstream of it.
This trip I've camped three nights wild and three on sites. Of the former, one was in Hereford as described earlier. The other two? By nine pm on Saturday I'd explored several candidates in the previous half hour, only to reject them on one ground or another. Bear in mind that each inspection requires getting out – not always easy – and beaching with due care, to remove all possibility of watching helpless from the shore as kayak sails downstream with all your kit and no one at the helm. But here a small stony beach lay below a shelf of slanting, patchy grass; a shelf wide enough for the kayak and visible only from the river. As usual, I'd seen no one for hours so that bothered me not.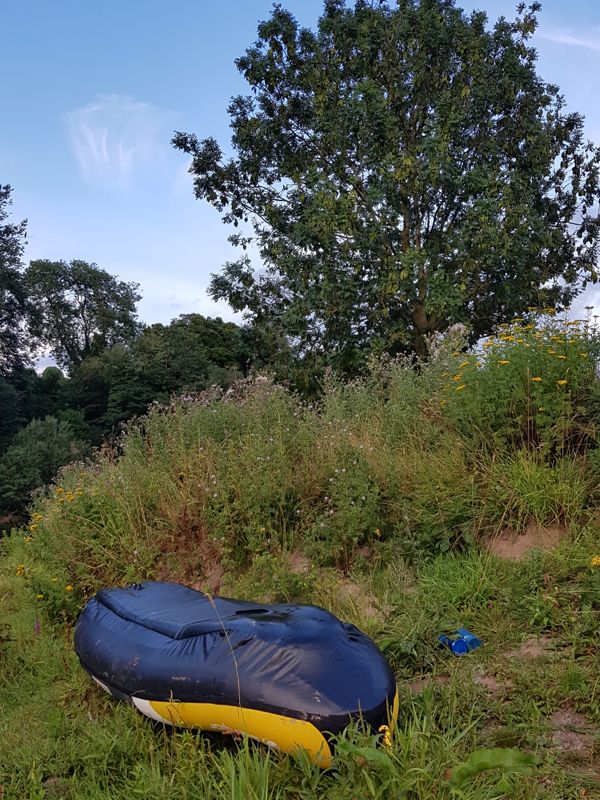 Above this shelf lay a field of grazing friesian bullocks. Scrambling up the bank, still in landing party mode so before parking kayak, I found twixt cattle and upper bank – the two separated by a single strand of barbed wire2 – a small and more or less level grassy patch amid dock leaf and nettle, thistle and rose bay willow herb.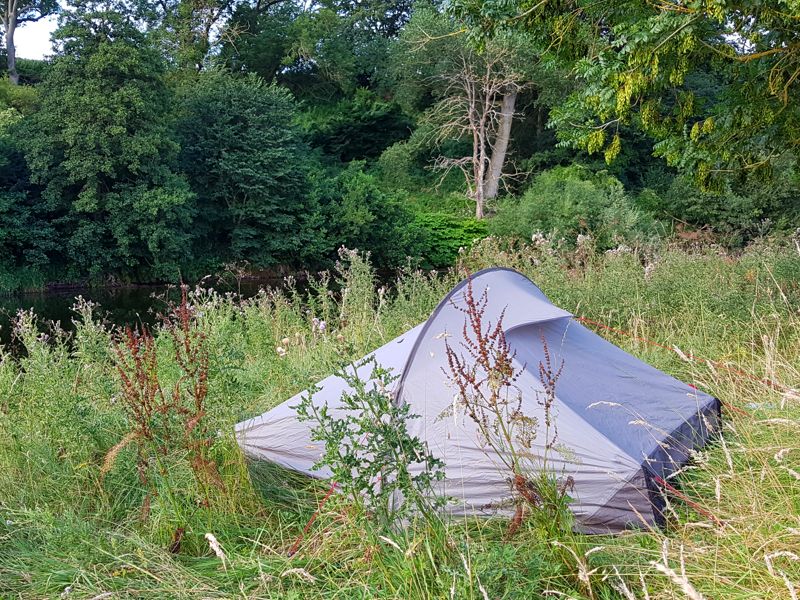 Having paddled long and at times hard on a Saturday muggy from Friday's rain, I was clammy with sweat. Besides shelter for the night, my pitch came with skinny dip facilities3 thrown in – no, I didn't take a selfie. Great way to end the day though.
The Sabbath was my toughest and most satisfying day. I was on the water before six, and didn't get off it, other than for two breaks of less than an hour apiece, till ten that night: three hours after hitting the golden hour …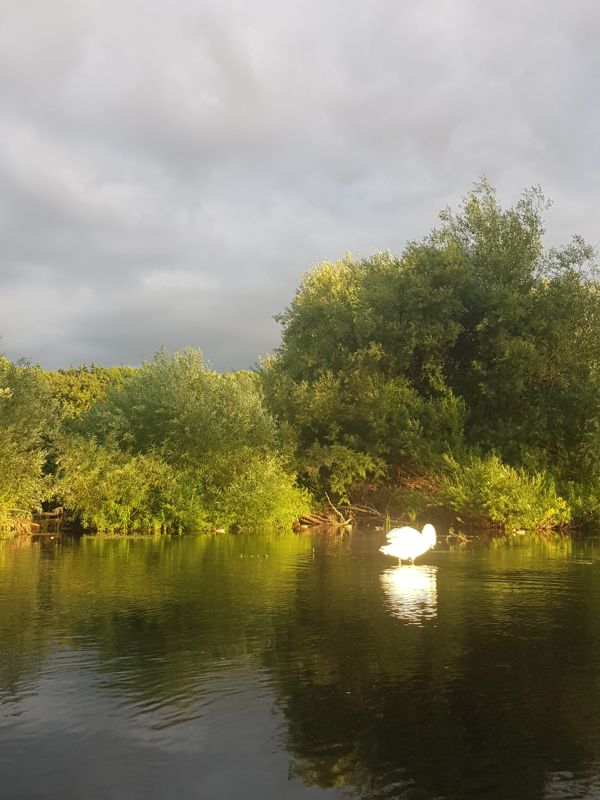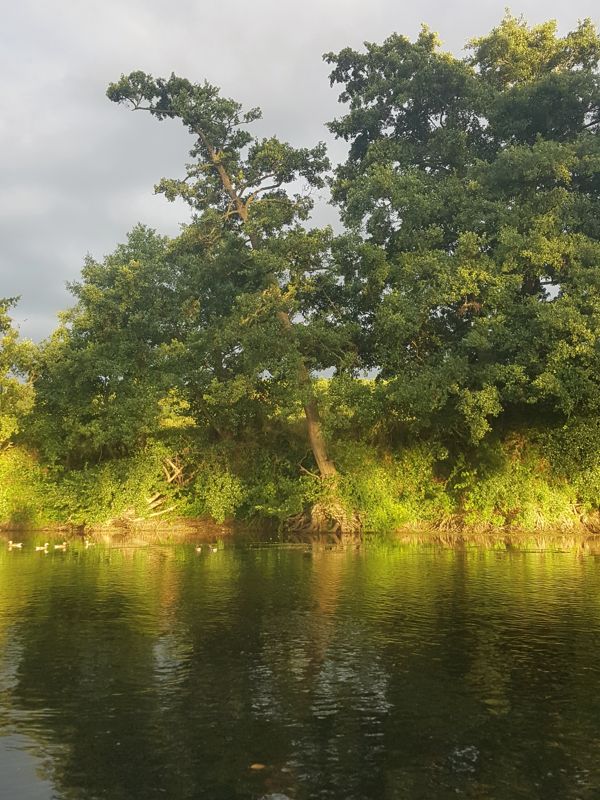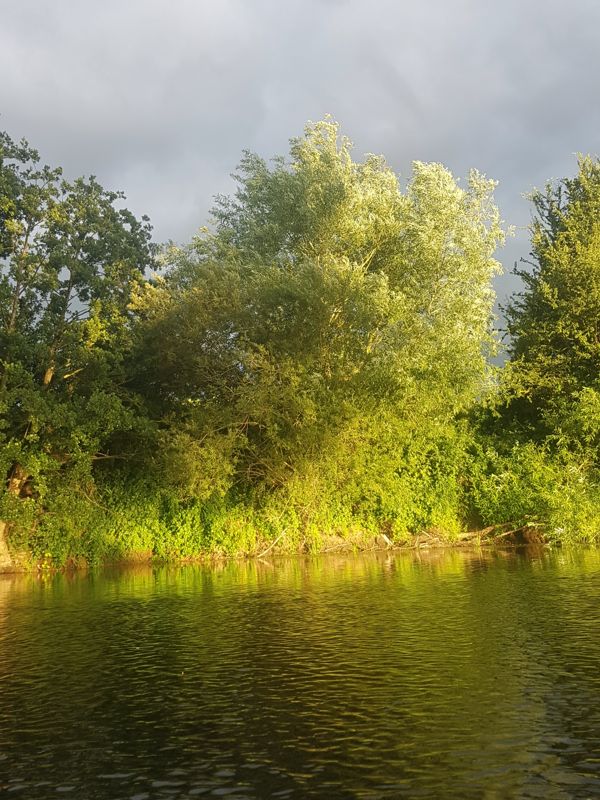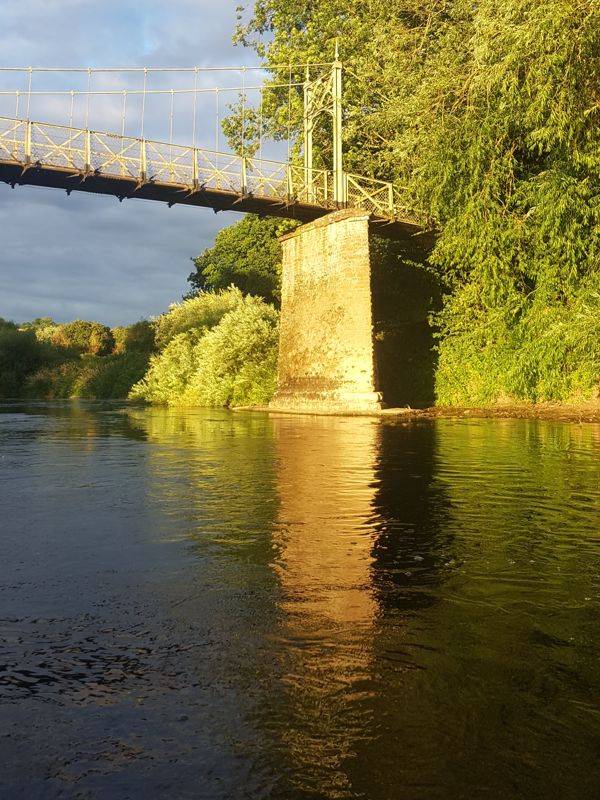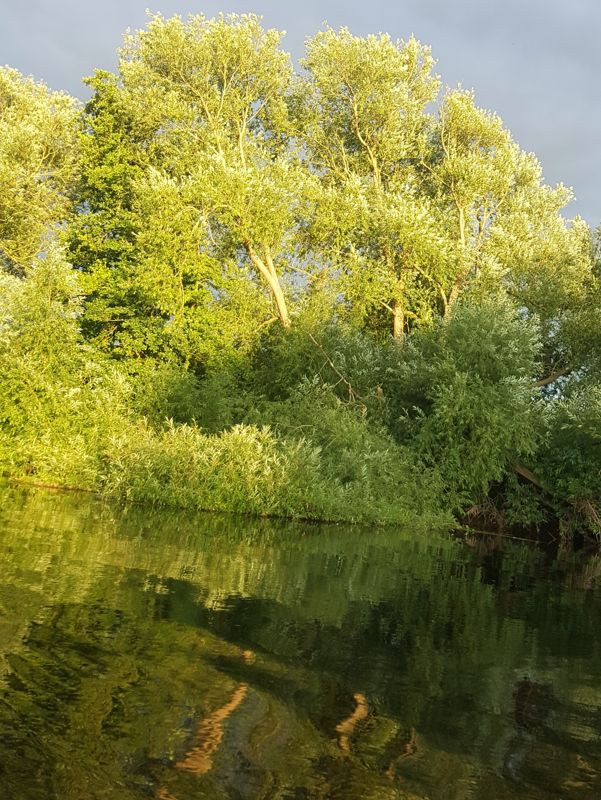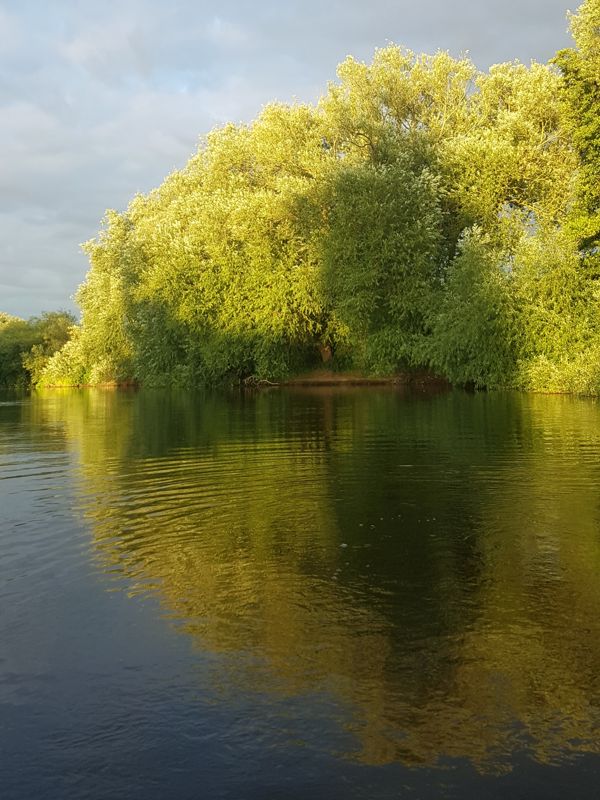 … but I'd been paddling too long, the past three or four miles bereft of suitable pitches though I'd made frequent inspection landings, when I found another stony beach. Behind it lay a line of trees with a cart track gap through to my eminently suitable Sunday night pitch. Here's the view to the west as I cooked supper …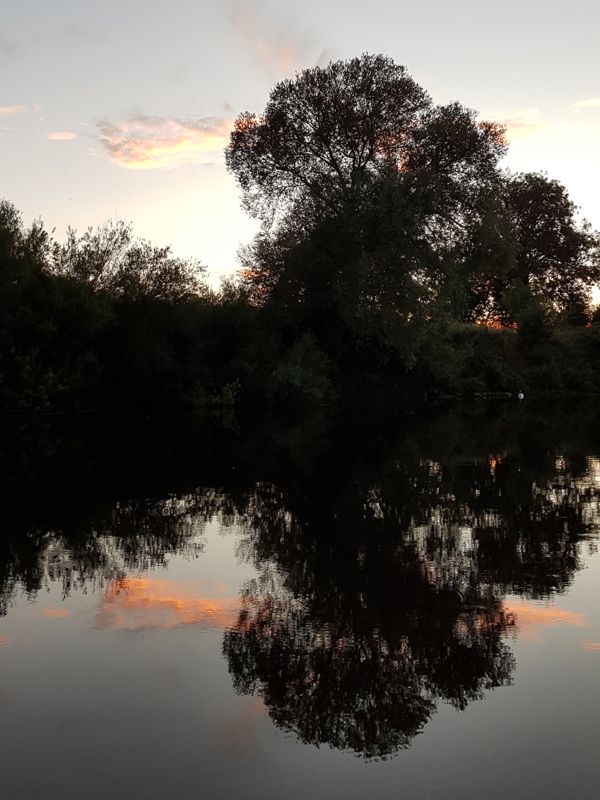 … and here's the view to the east on Monday morning.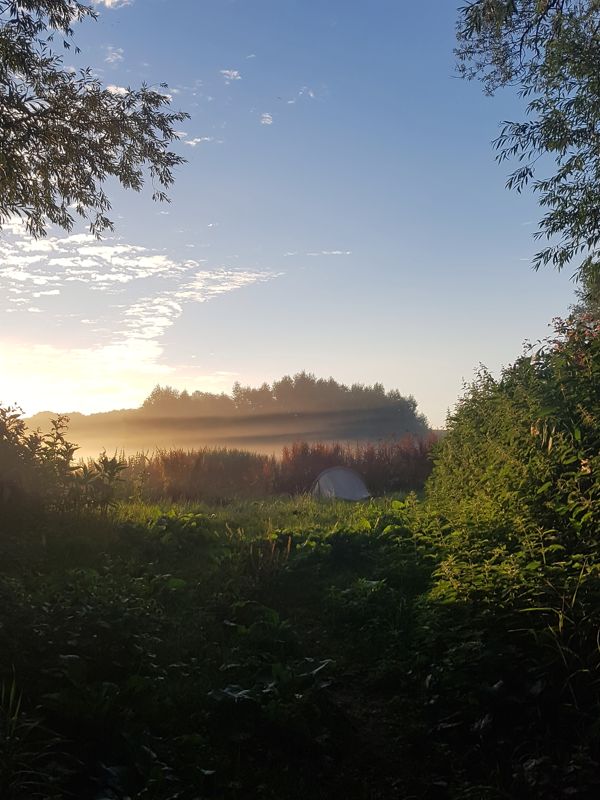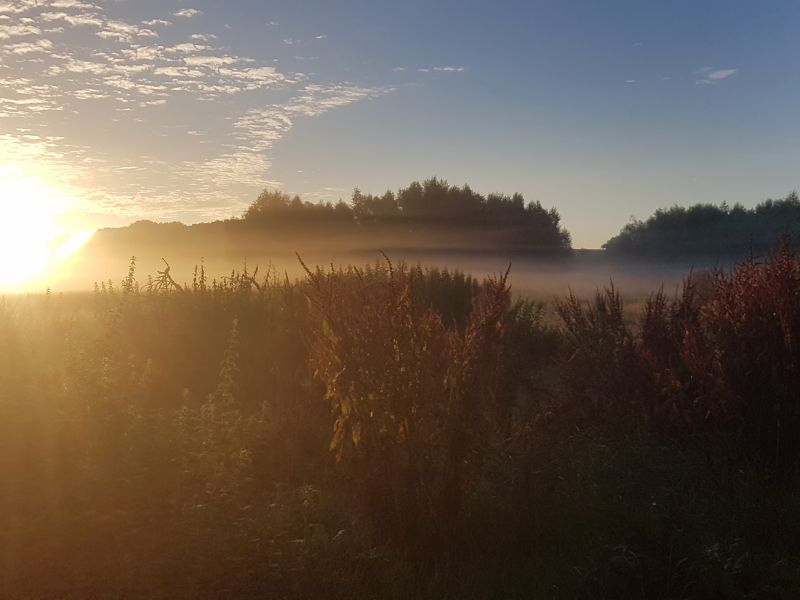 At seven am, after an hour and a half on the river, I caught sight of the elegant church spire of an equally elegant Ross on Wye. Forty minutes later I'd beached up, to stroll across the water meadow into town for coffee.4 Two more days would get me to Monmouth via Symmonds Yat but, with train ticket home from Hereford on Tuesday evening, that'll have to be one for another time.
I booked online as sole occupant of a site run by, and in a paddock on the water meadow just behind, Ross Rowing Club – codes for whose entry key case and showers were emailed. Now having a base as opposed to fly camp, I could spend the day strolling this handsome birthplace – French Rev and Napoleonic wars having put paid to the Grand Tour – of English tourism and midwife to the Picturesque Movement.
Speaking of which I'll finish with a series of snaps, their soul organising principle that for one reason or another their subjects stirred my sole as I rowed gently down the stream.
Thanks for reading.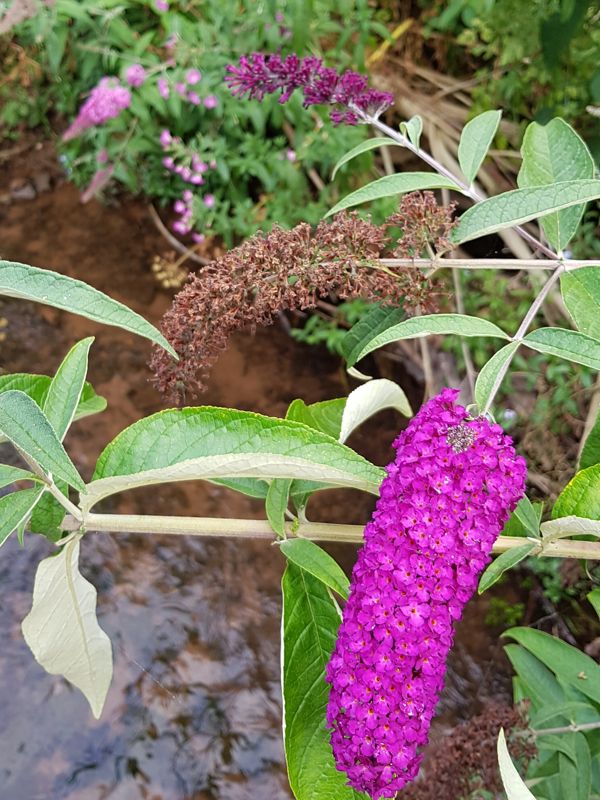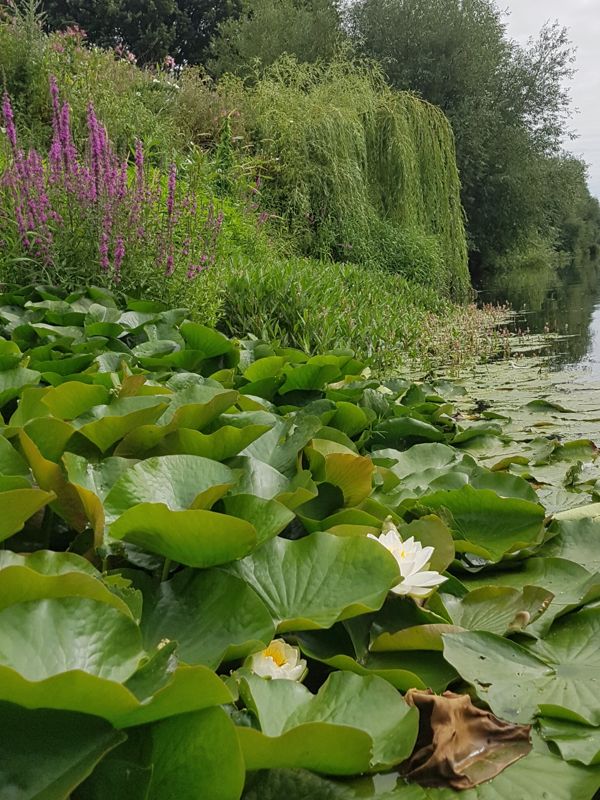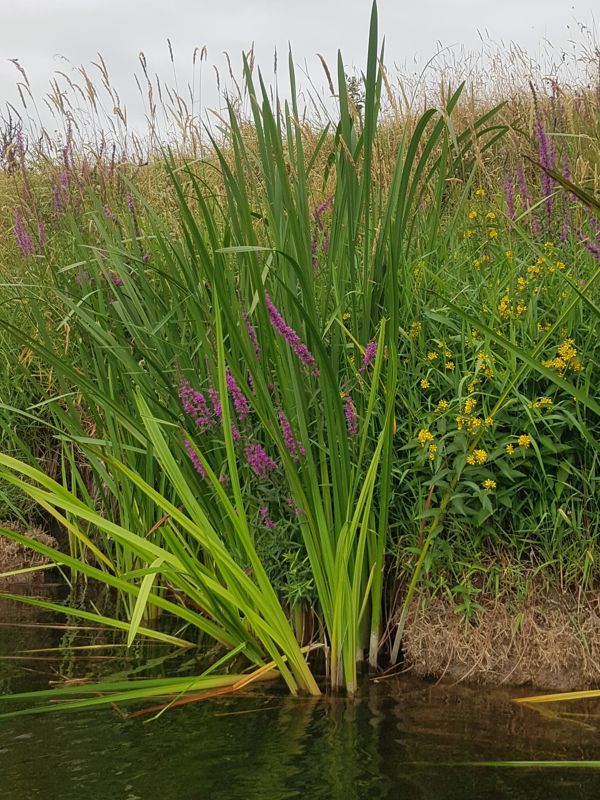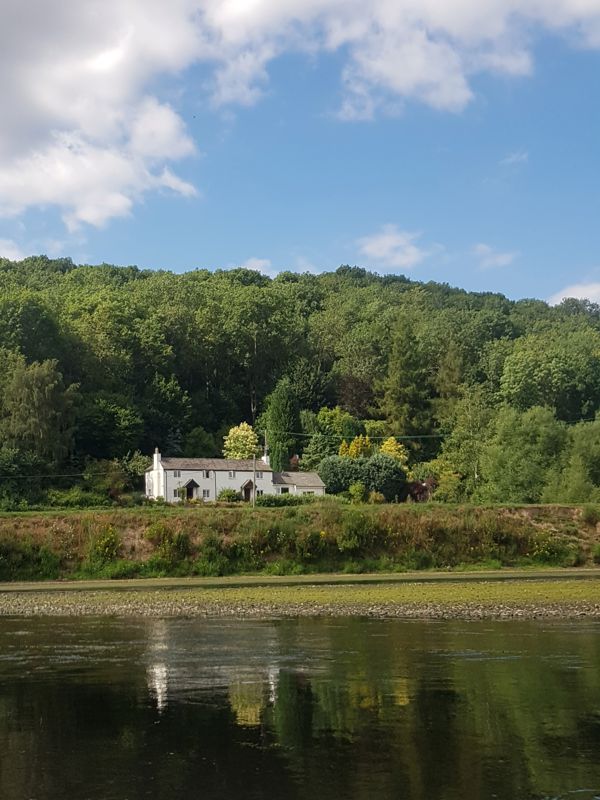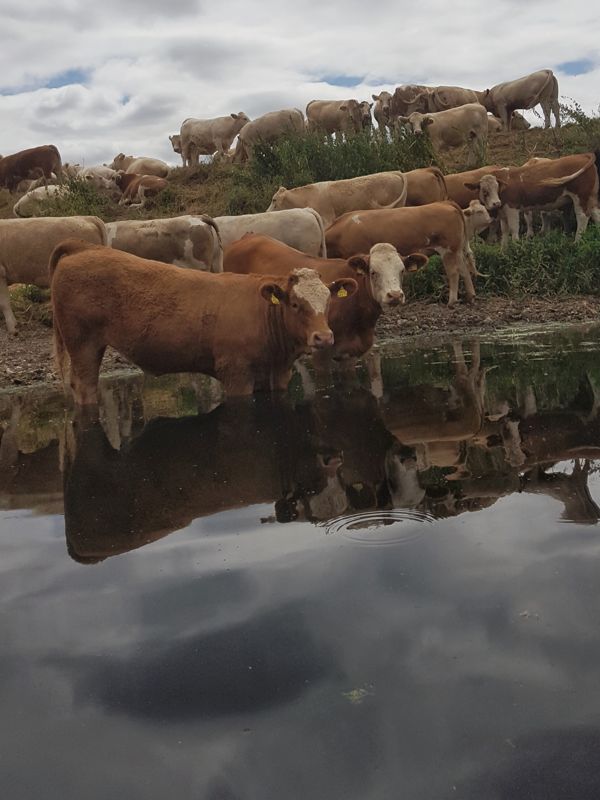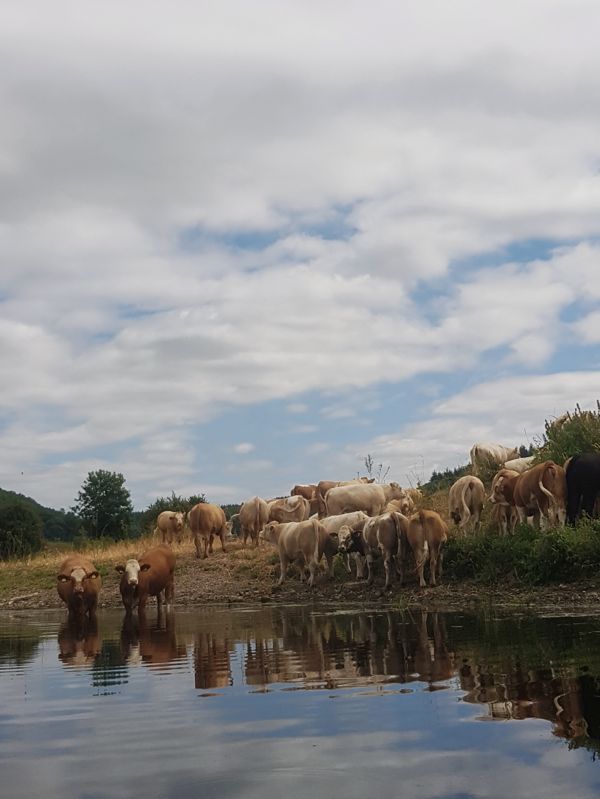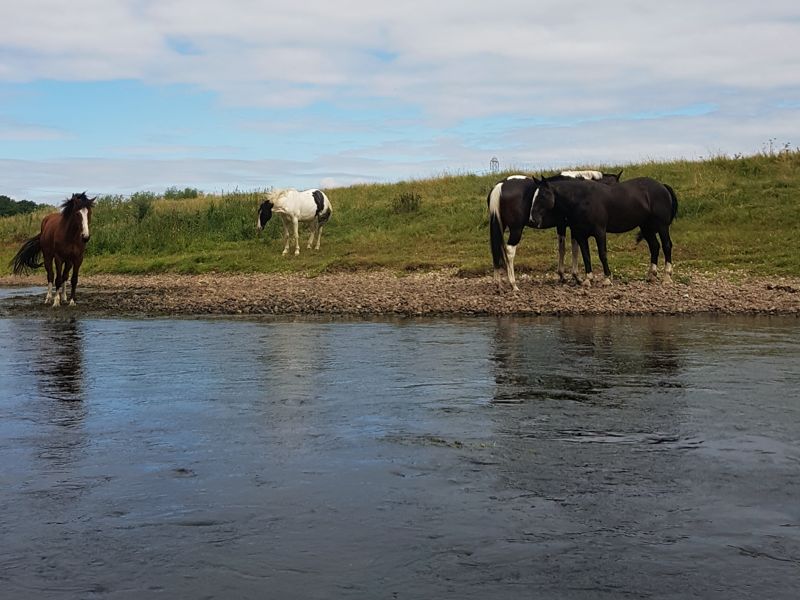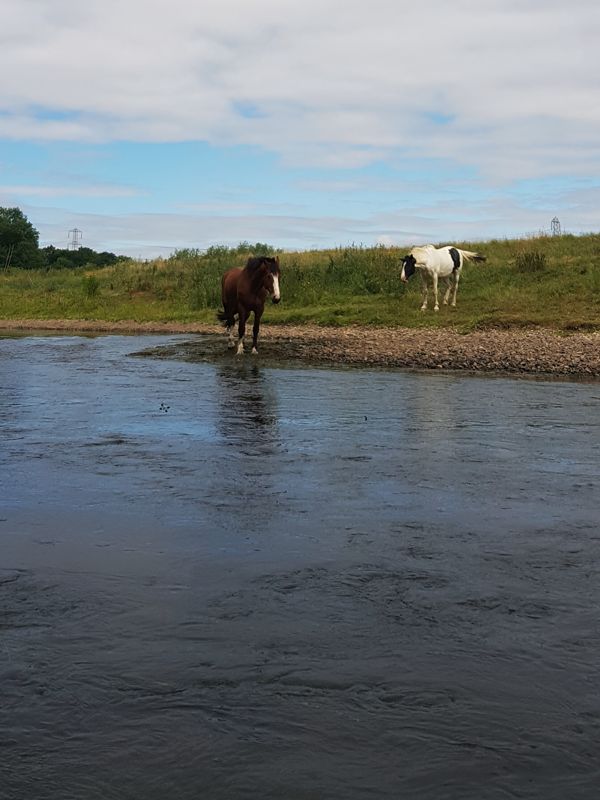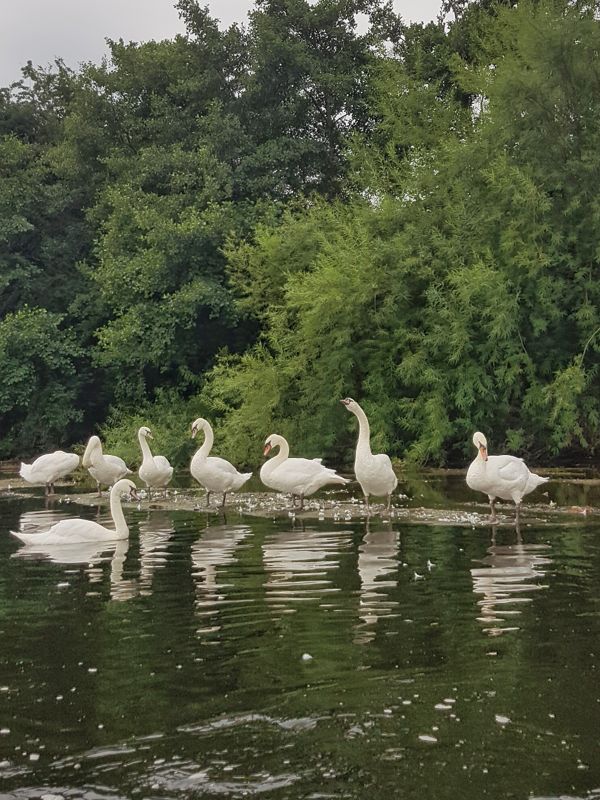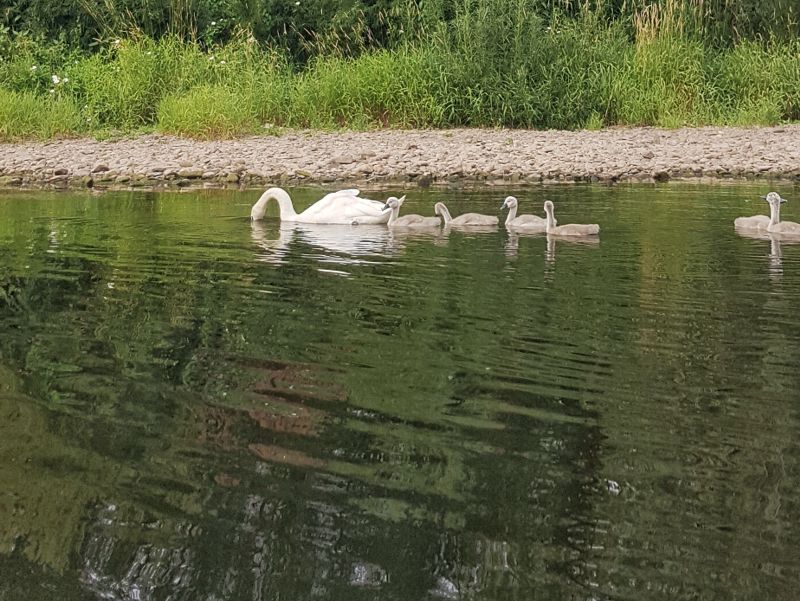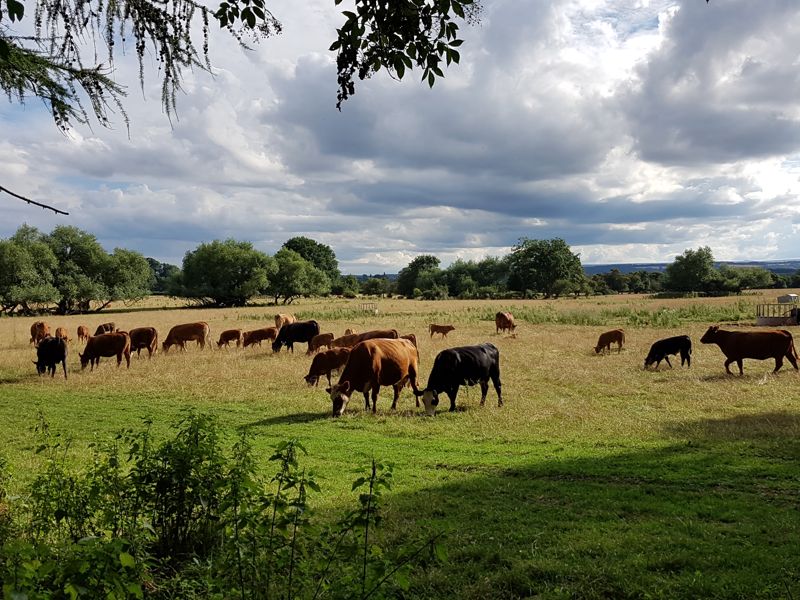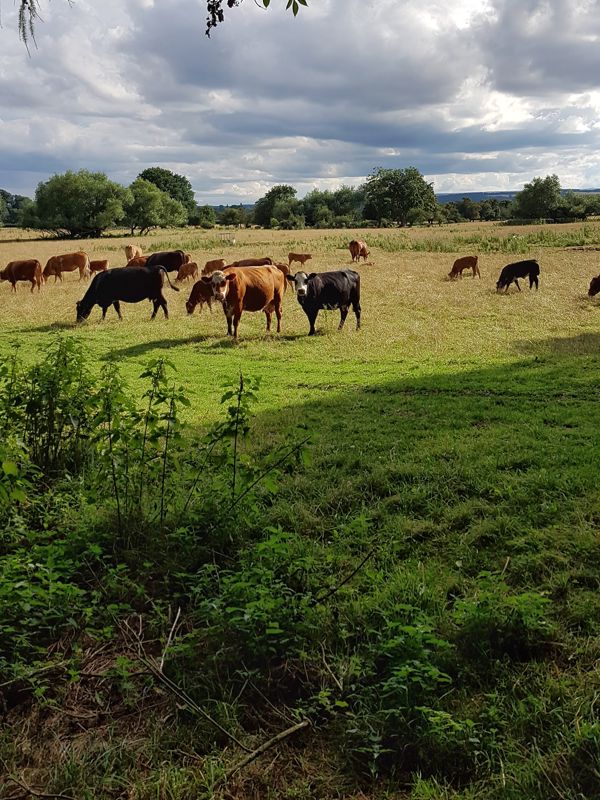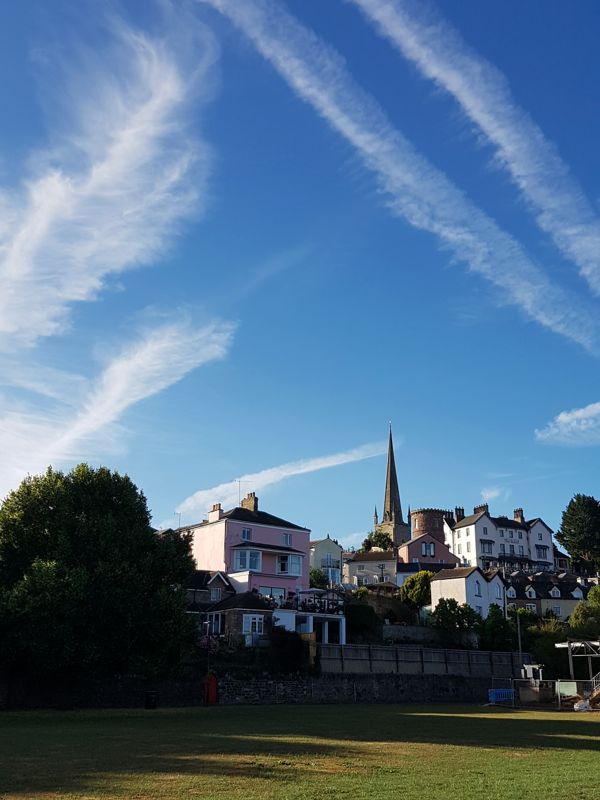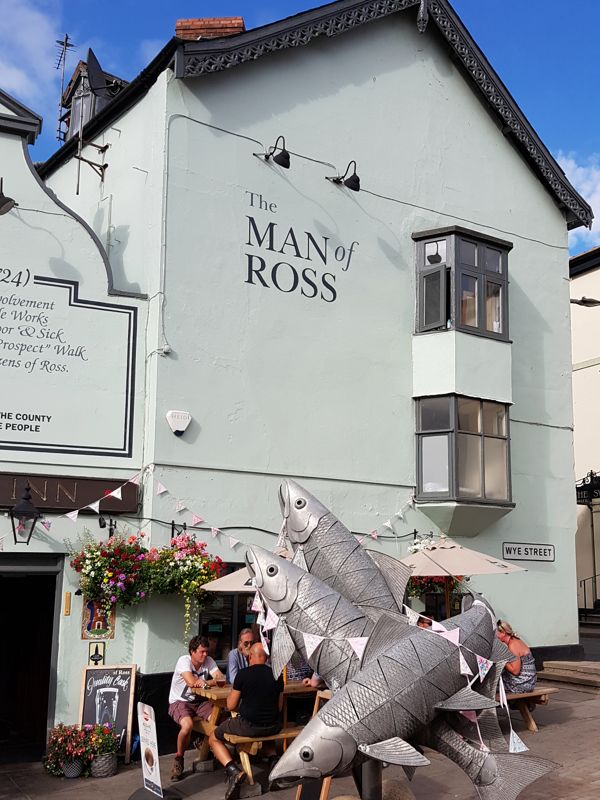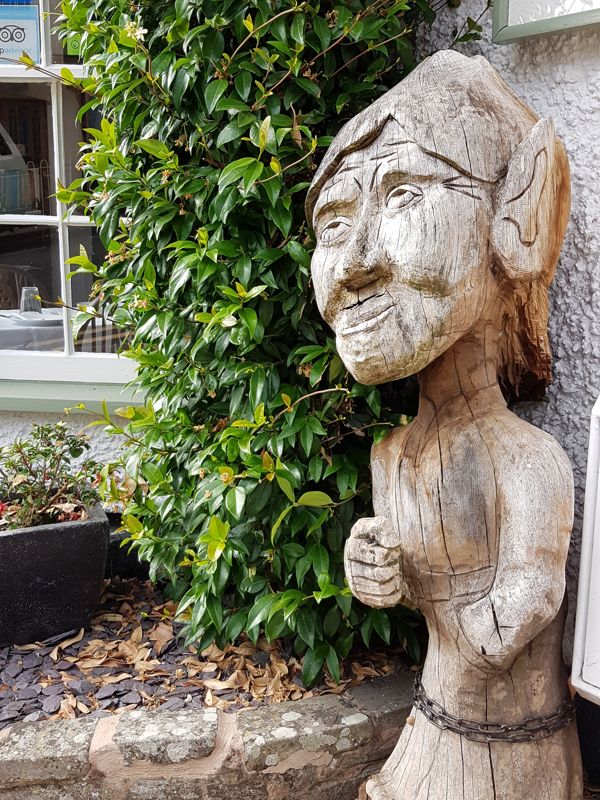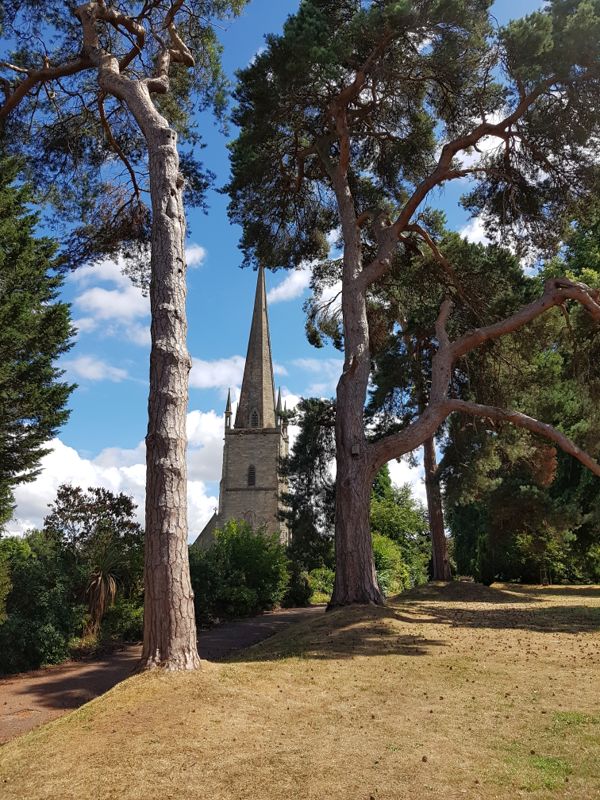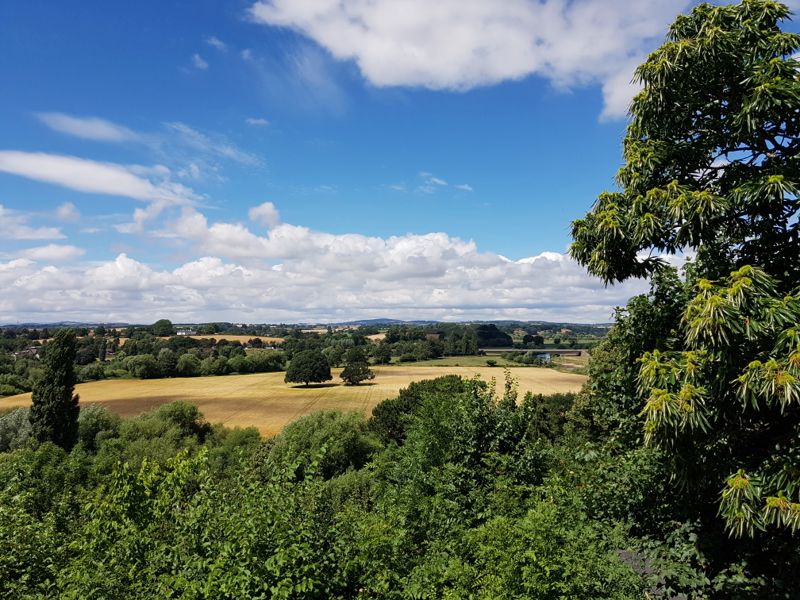 * * *