Below is a Facebook exchange, I think self explanatory, from a few days ago. Let me say right out I never set eyes on any of its three participants, though last week Ian Jenkins sent a friend request after I'd linked a comment to a steel city post. As I always do, I checked his FB history – and was happy to accept so clear thinking an individual whose views fall well within my 'sphere of acceptability'.1
I'm posting the exchange, happened upon just now, because the manner of engagement of one participant exemplifies in microcosm – by her use of smear, non sequitur, ad hominem, dodging of valid questions and breathtaking victimhood – what is so wrong and corrosive about Israel's propaganda war, waged on those who stand with a Palestinian people the Western world – or to be precise its rulers – chose long ago to throw under a bus.
More positively, I'm also posting because the patience and dignity of Mr Jenkins serve as model to which we might all aspire in adversarial exchanges, be they online or off.
*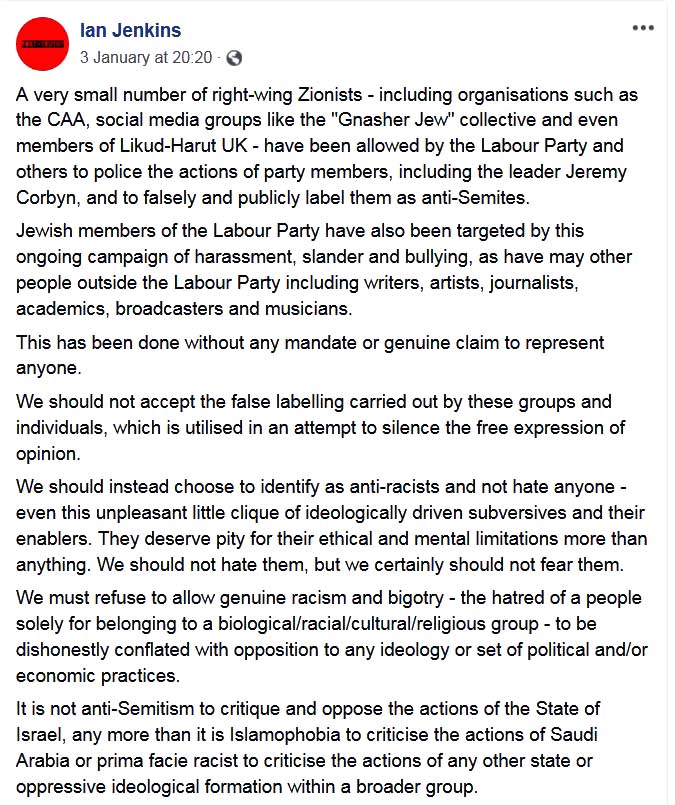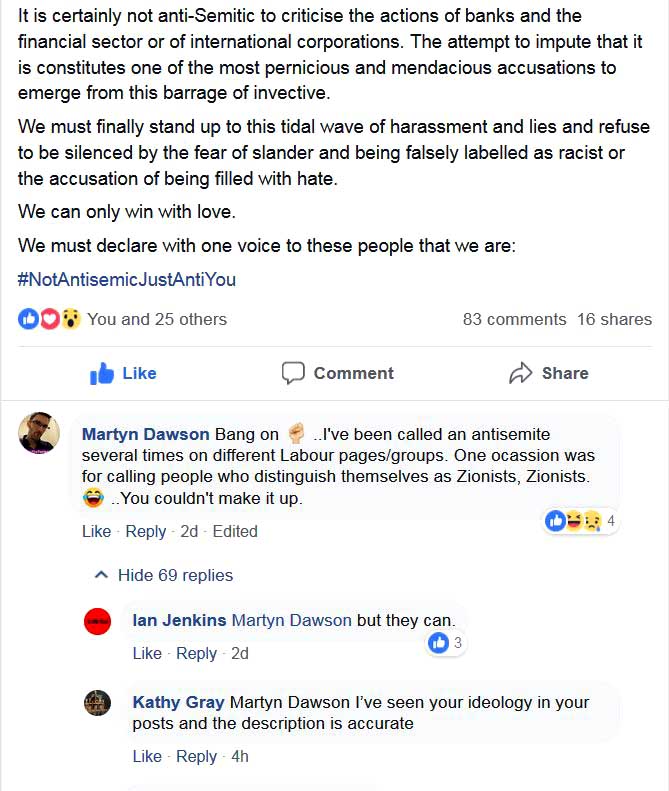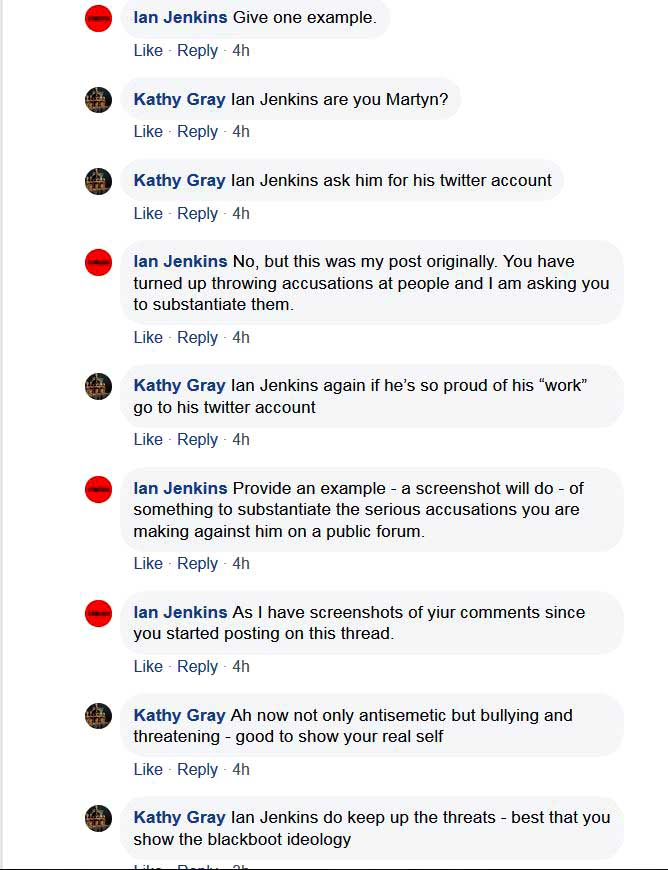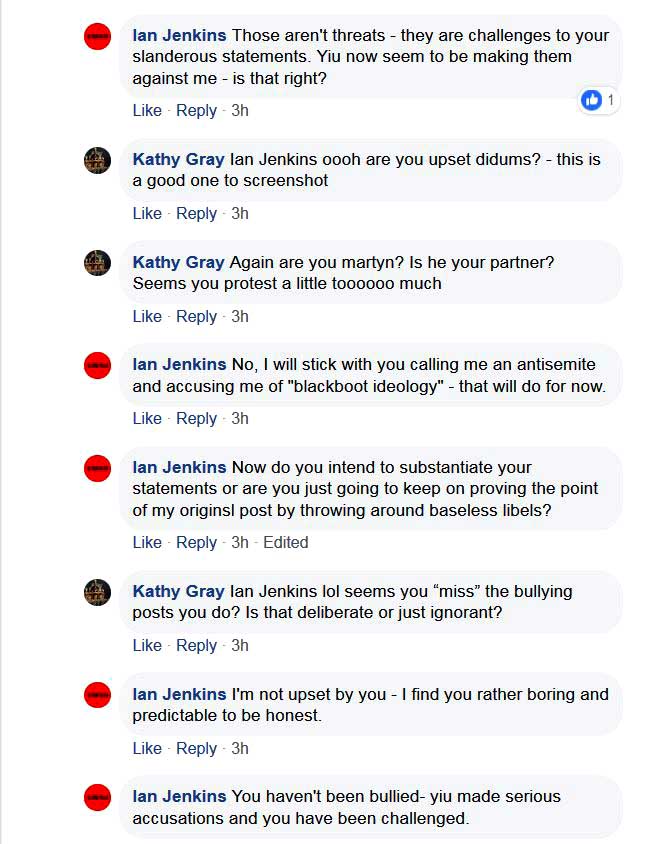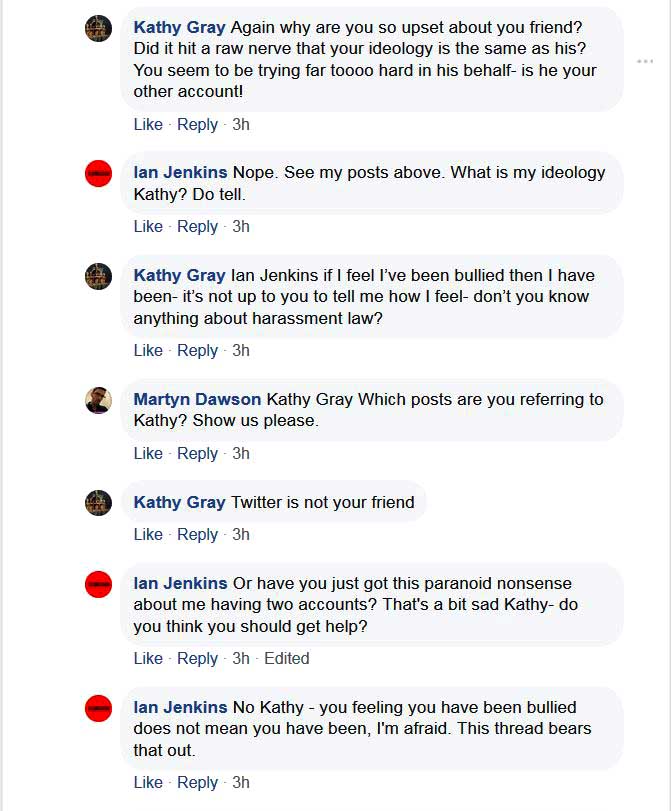 Note: for all its irrational subjectivity, Kathy Gray's assertion – if I feel I've been bullied then I have been – echoes a depressingly widespread sentiment in our brave new world of identity politics totalitarianism. That totalitarianism has other faces. I am not transphobic but do find ludicrous – and to the extent it is given time of day, frightening – any assertion that if I identify as a woman, so trifling a detail as possessing a penis shouldn't stand in the way of my right to use women's changing rooms and showers.
But I digress …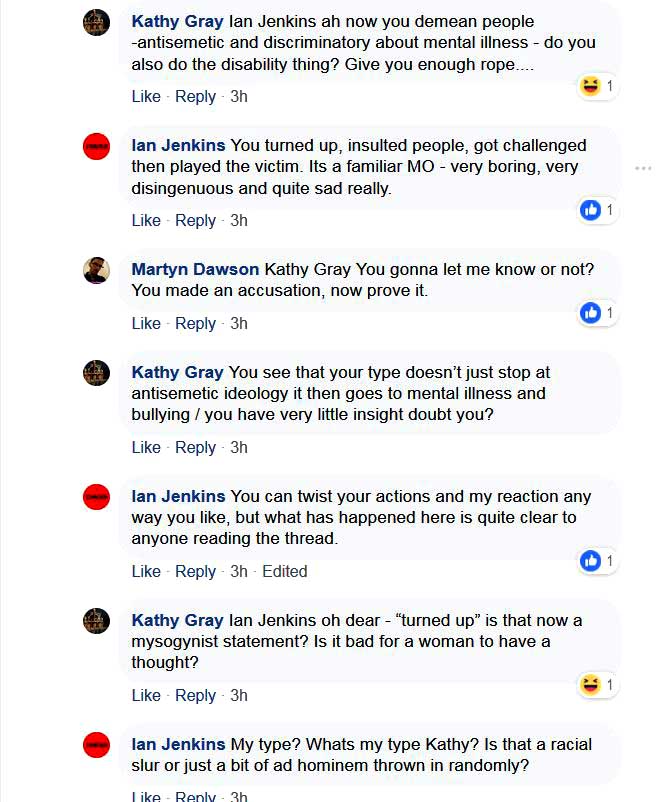 (Ian's FB image showed until recently an Afro Caribbean man. I can't speak for Kathy – who for all her faults doesn't strike me as racist – but I assume that's because he is one.2)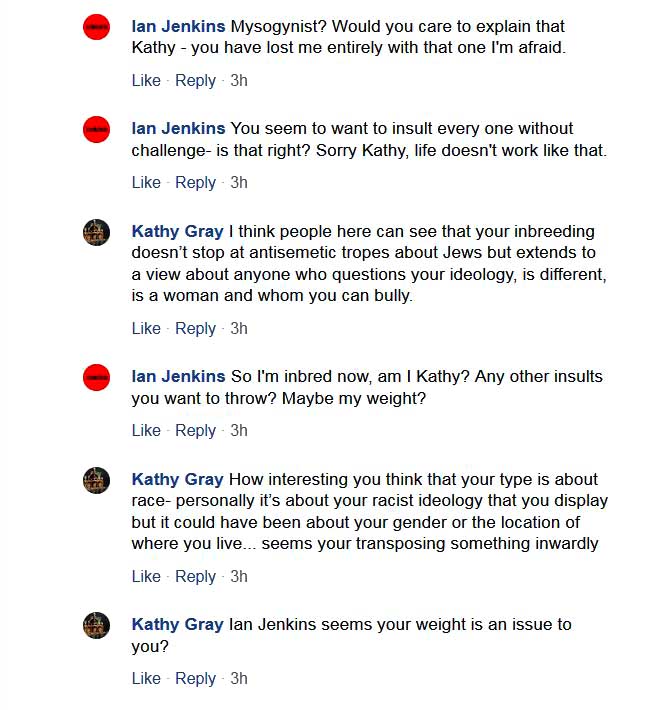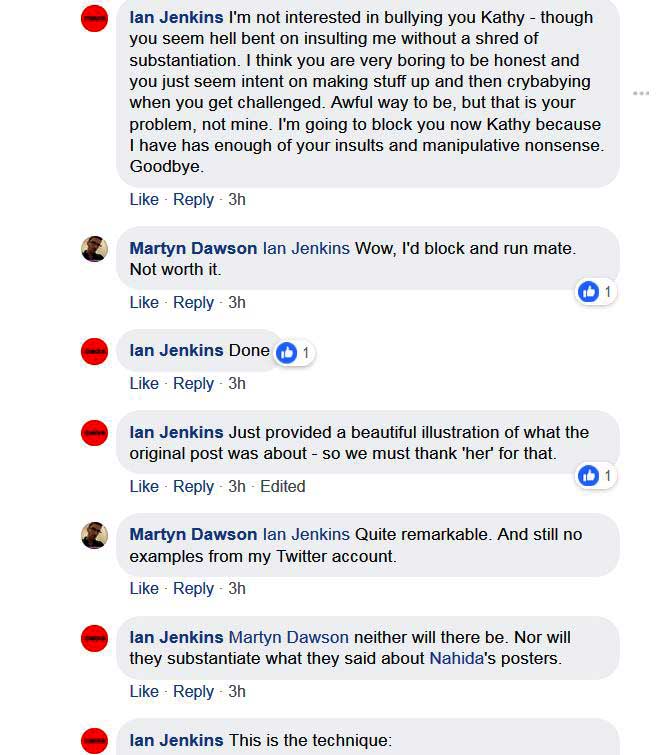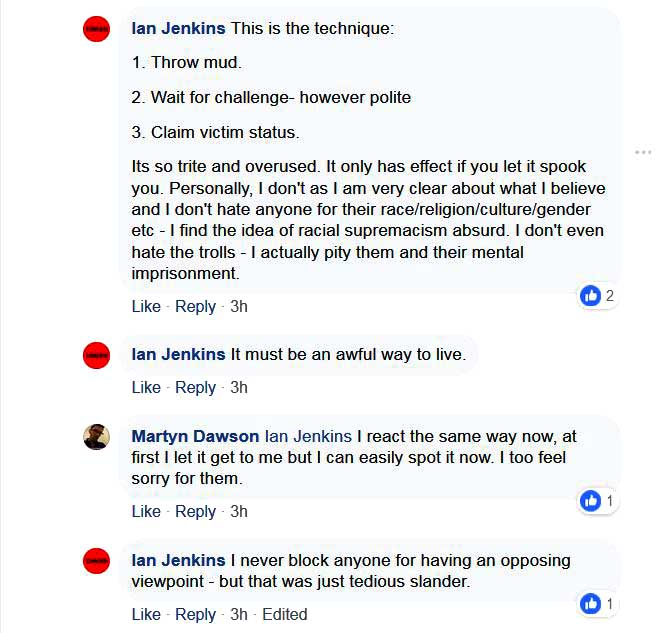 *
Barely a million miles away, most who read my posts on Gilad Atzmon and the cowardice (at best) of Islington Town Council will be thrilled to learn that Santa Claus showed up for the gig instead …
… or as the Islington Gazette put it: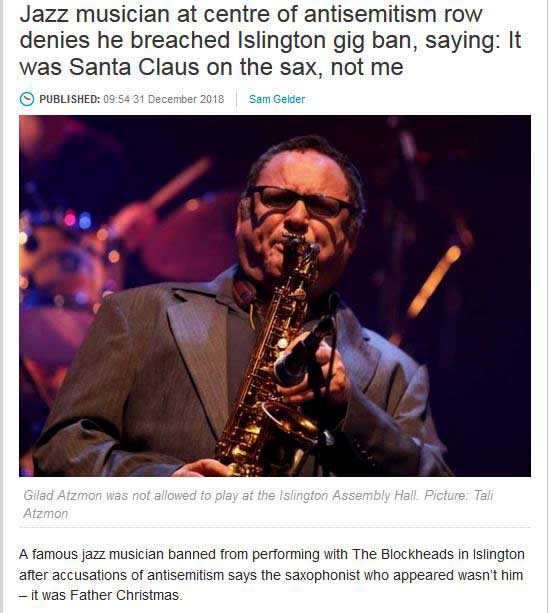 Ho, ho and thrice ho!
* * *
I should clarify. I don't make agreement with me a criterion for accepting or making FB friend requests. I have learned, however, that some people stand so far from my own worldview as to make discussion a waste of time for them and me both.