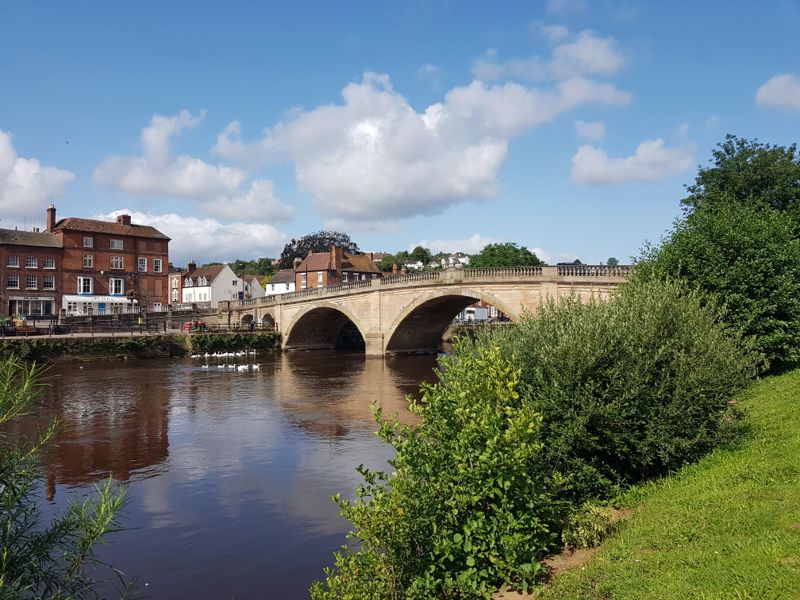 Bewdley on Tuesday. Though the dominant look is Georgian, the town's prosperity as highest port on our biggest river goes back to the Tudors. We're camped a few miles downstream, at Stourport on Severn. Served by fast roads, it's not two hours from Nottingham. M1, A42, M42, M5 and you're almost there.
A happy camper, about to solar juice his phone.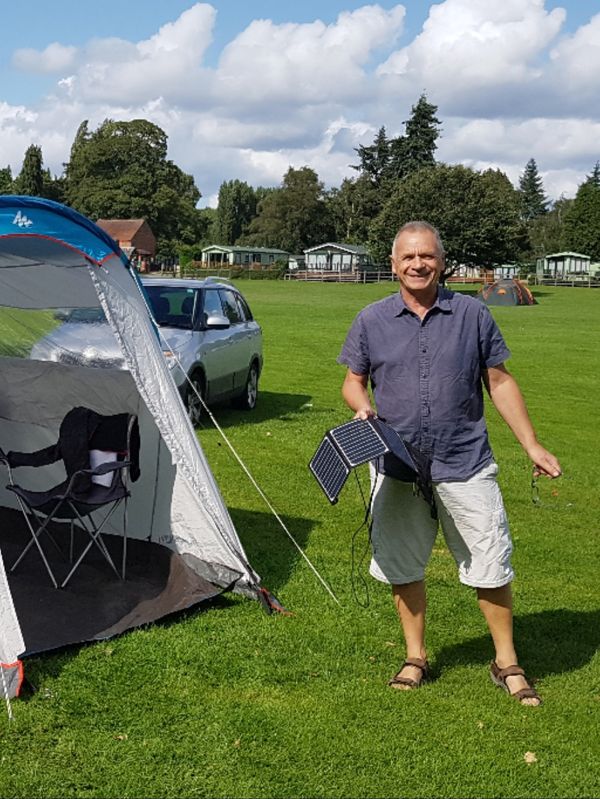 Stourport in North Worcestershire lacks Bewdley's grandeur but has its own, grittier appeal. Here's how we found it on arrival, Monday evening.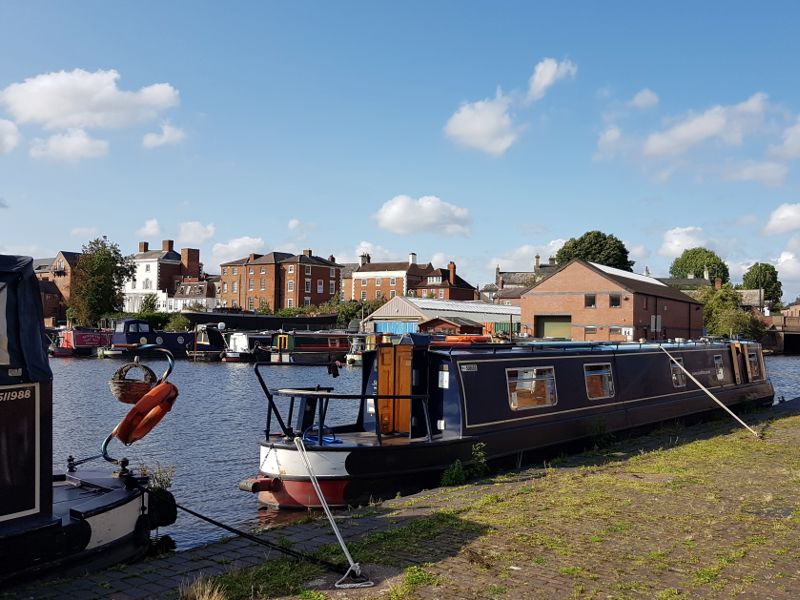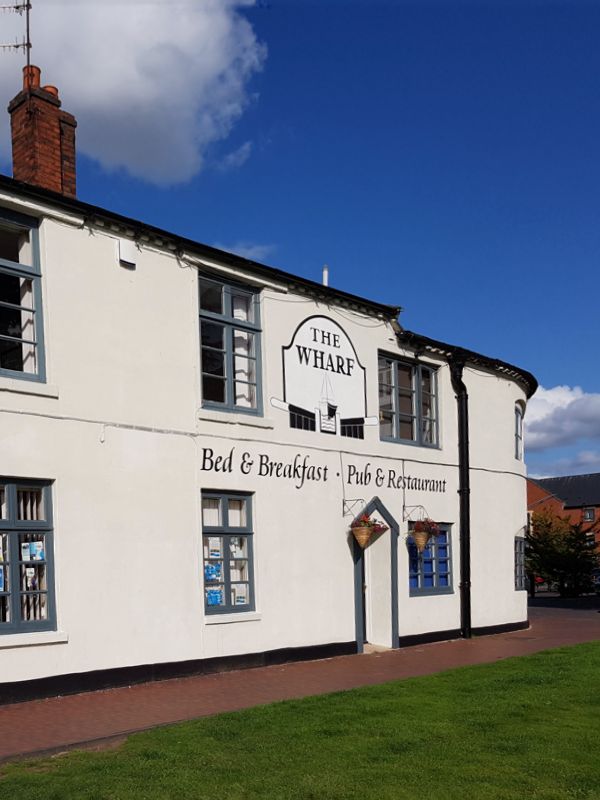 In the canal boom at dawn of the industrial revolution, Stourport became the node linking the Severn with our second biggest river, the Trent. And through it a network of northern canals and arterial rivers – Aire, Calder, Don, Mersey and Weaver – for traffic between Birmingham, Black Country, Potteries and the mills and coalfields of the north. Similarly connected were those ports – Clydeside and Merseyside, Hull, Bristol and Tilbury – reaching out to an Empire on which the sun never set.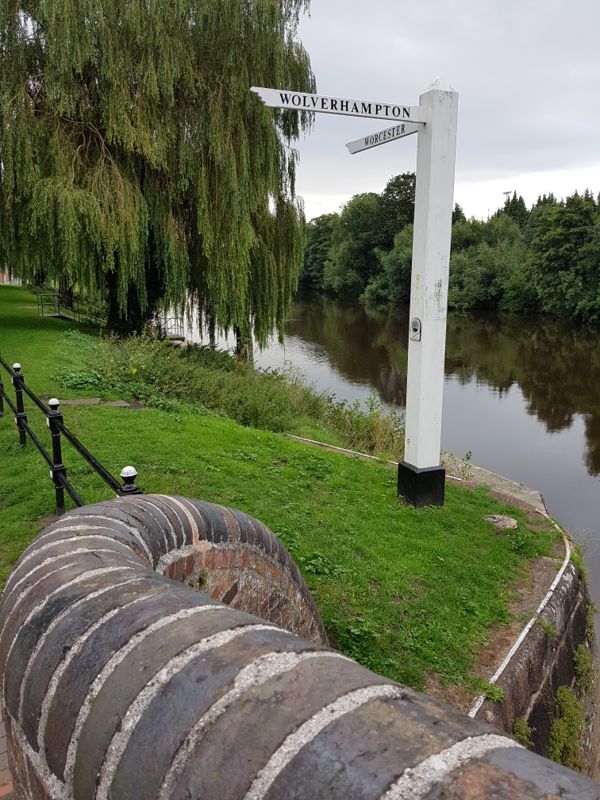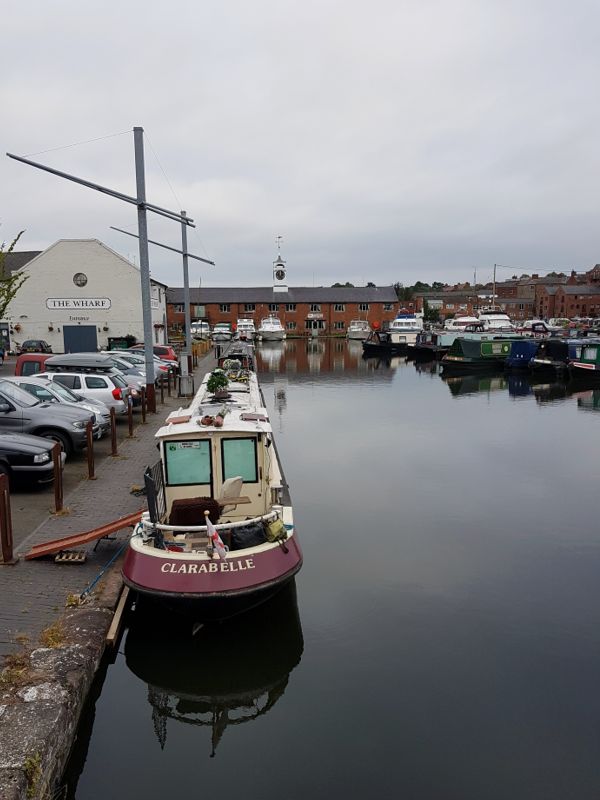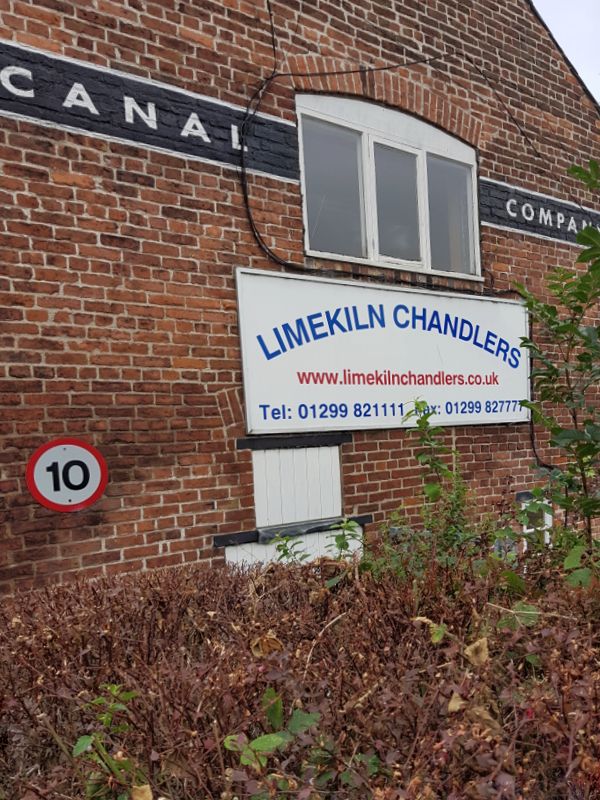 What, prior to the Staffordshire & Worcester Canal's arrival in 1772, had been little more than a riverside hamlet was to become a thriving hub. It was a shot in the arm too for the carpet looms of nearby Kidderminster as eighteenth century gave way to nineteenth, and Britain's leap from a land of wheat, beans and turnips to Workshop of the World gathered steam.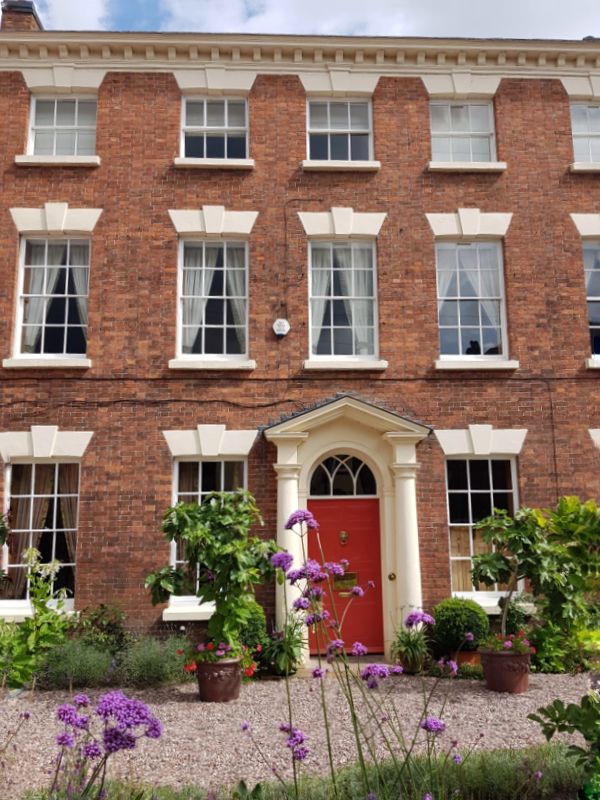 Nowadays it's changed again. Stourport must look to tourism: baby boomers on narrowboats with names like Ruby Tuesday, Freewheelin' and Duntokin', but also the different requirements of day trippers from Birmingham, Wolverhampton and the satellite towns of Redditch, Dudley and Kidderminster.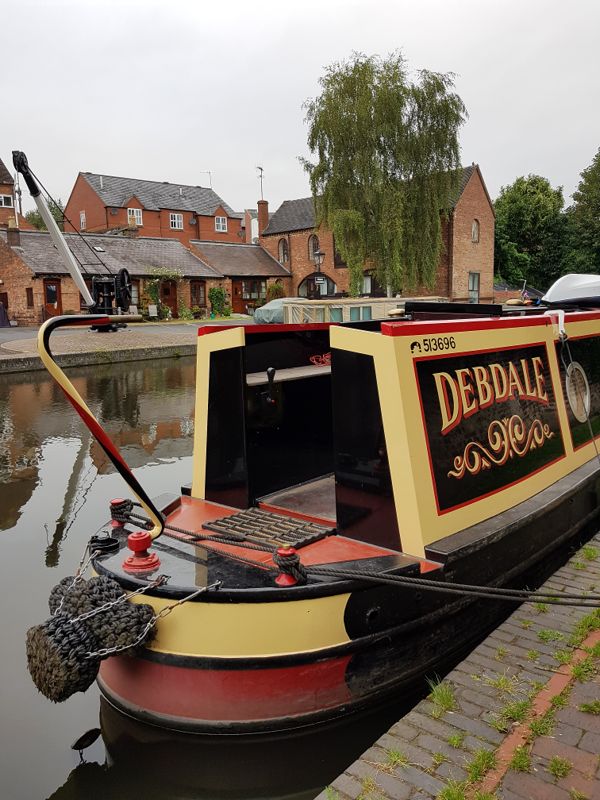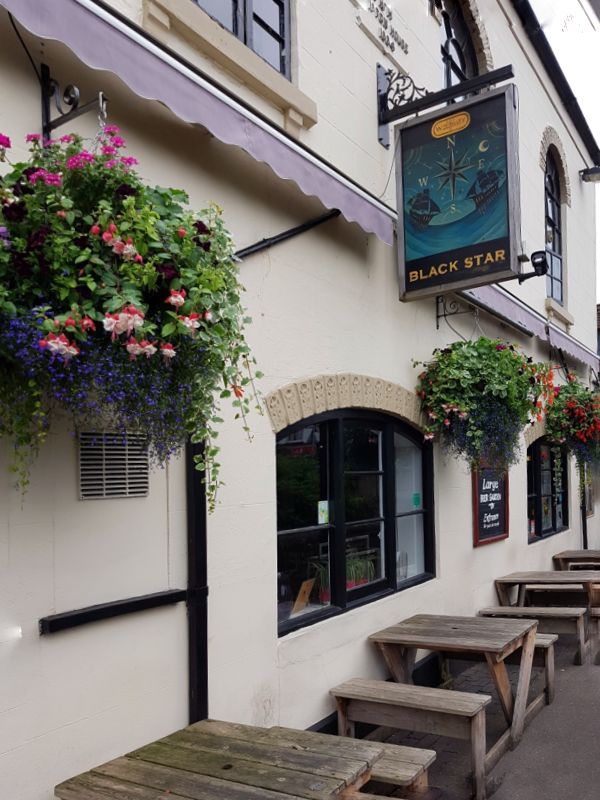 Nor has the town missed out on the new build of the past two decades, much of it on brown field sites around the villages and strategically placed towns of the counties less populated, like Cambridgeshire, Lincolnshire, Salop and Worcestershire. In Stourport-on-Severn they form burgeoning pockets on the outskirts, else rub shoulders with Victorian, Regency and Georgian town houses, or stand back from the Staffs & Worcester.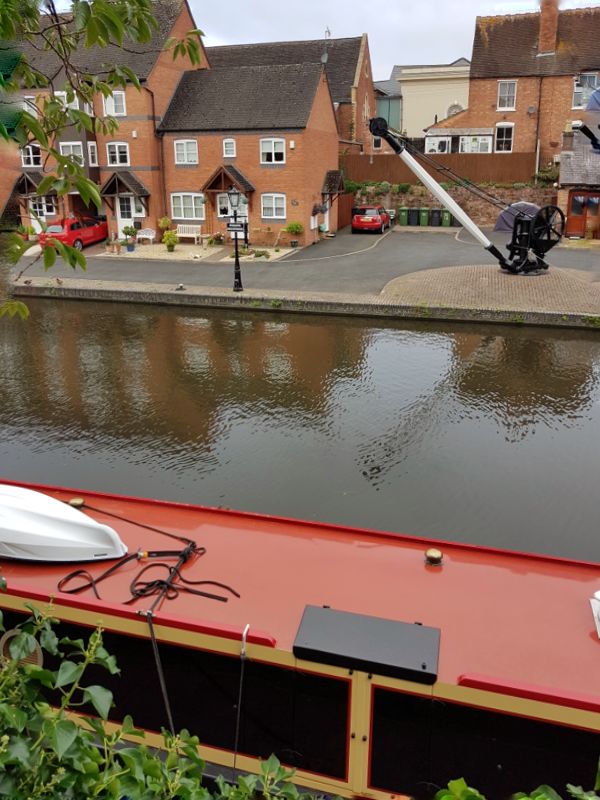 There's plenty of fine buildings, characterful pubs, attractive lock and basin system – managing three points of entry to the Severn after a steep drop through the town – but that doesn't quite cut it for bringing in tourist revenues. Not even with this magnificent river – far upstream on its looping course to Gloucester via Worcester, Telford and Ironbridge, Shrewsbury, Chepstow and Tewkesbury, but already wide and fast as the Trent at Nottingham – whose south bank rises, a mile upriver, in rolling wooded hills, orchards and wheat sown wolds.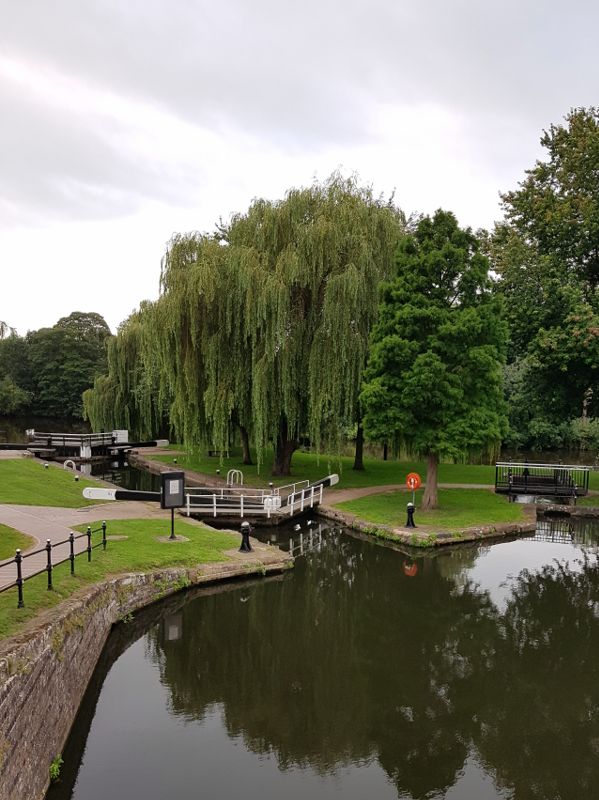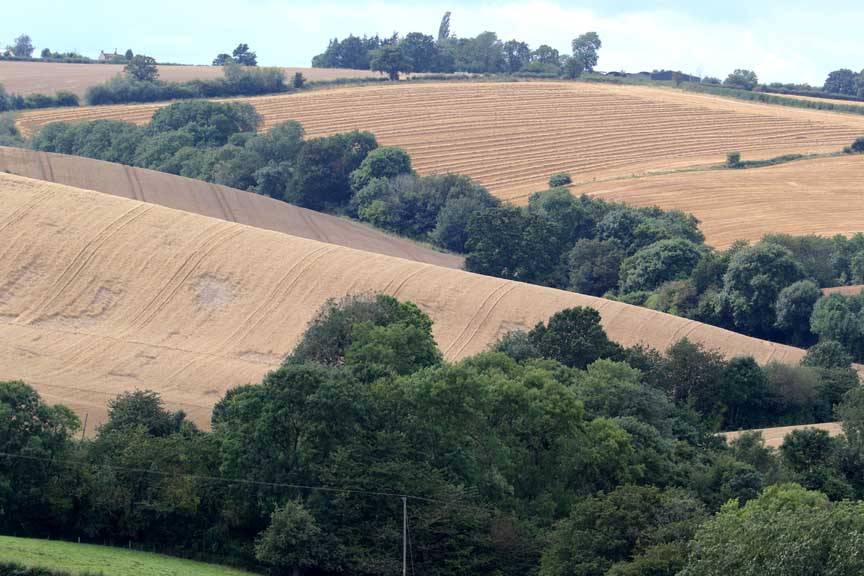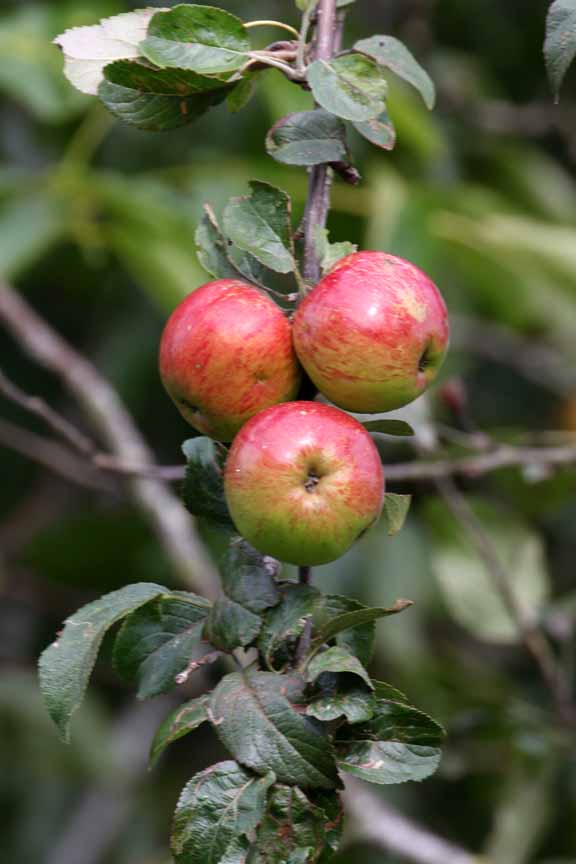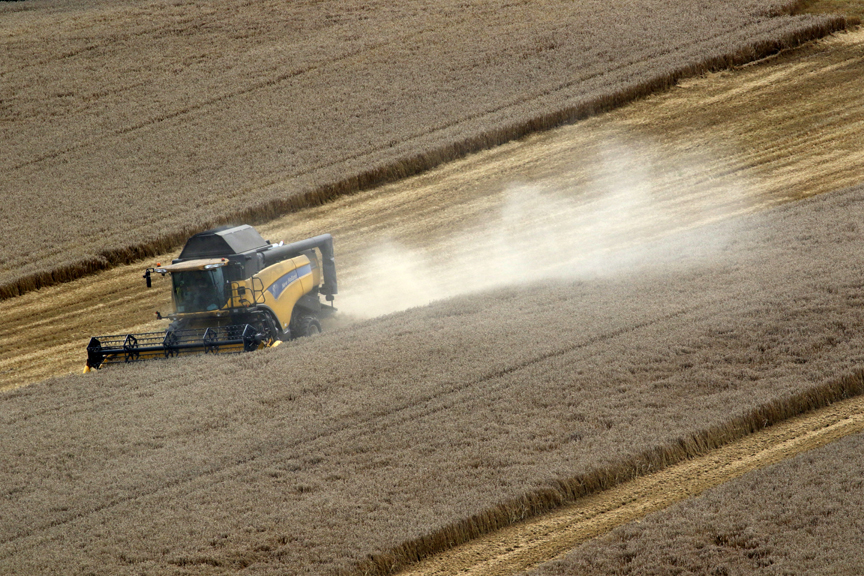 Proximity to areas with greater pull – Shropshire and Wye Valley to the West, Vale of Evesham to the south and Cotswolds to the southeast – mean more is required. For all its elegance and municipal effort, the town has the slightly gone to seed air – which I personally like but which does not bode well – of the has been and once was
Here's one response to the challenge.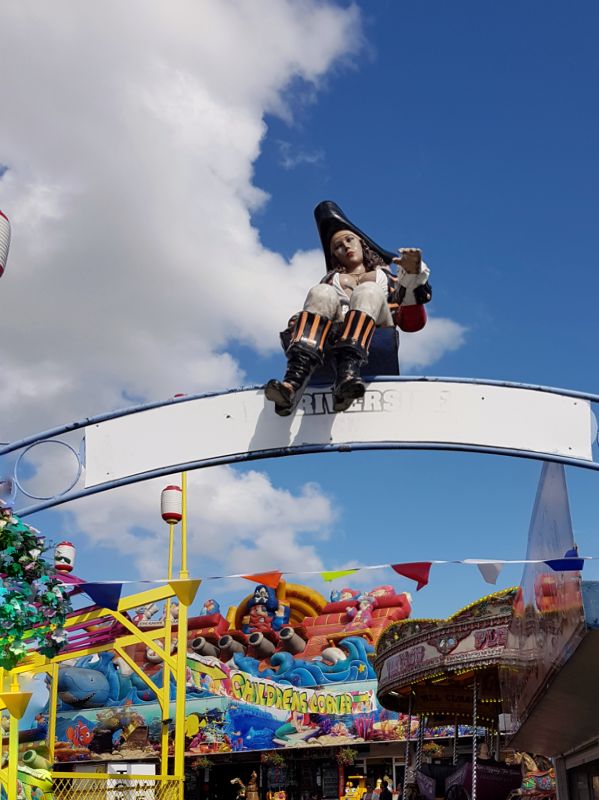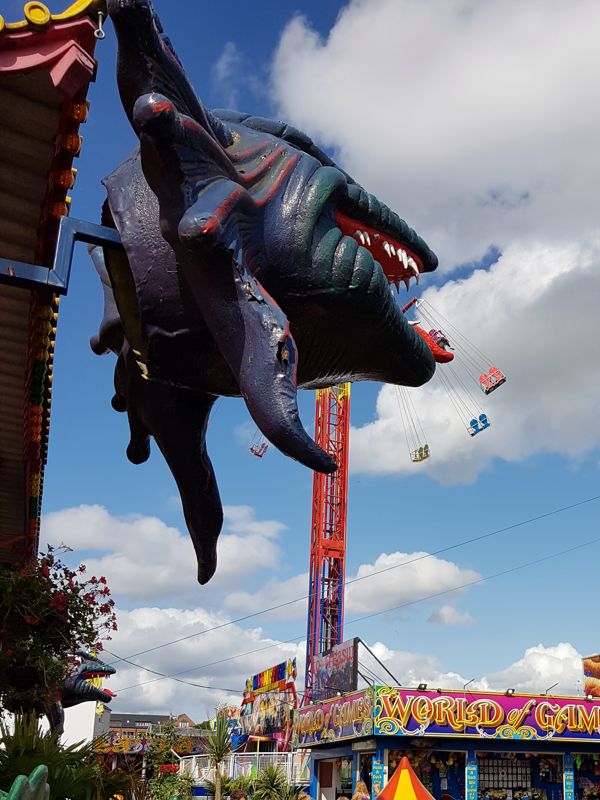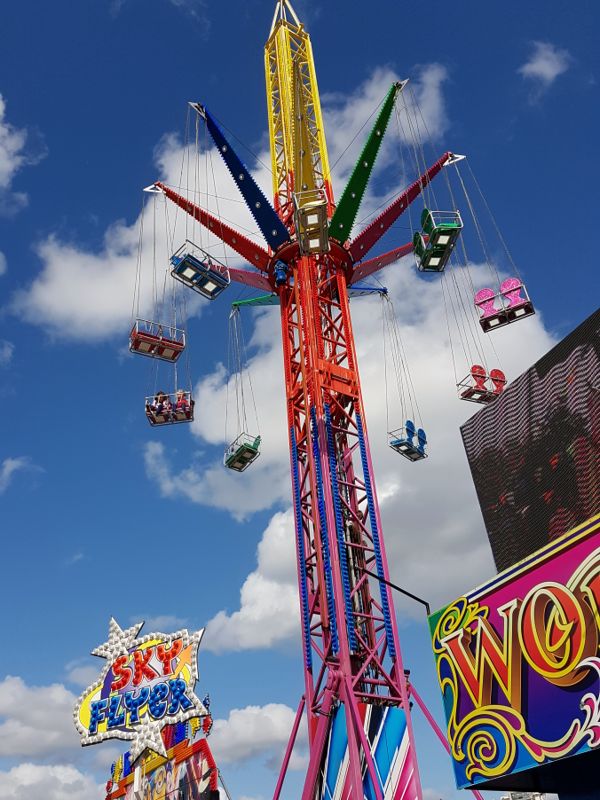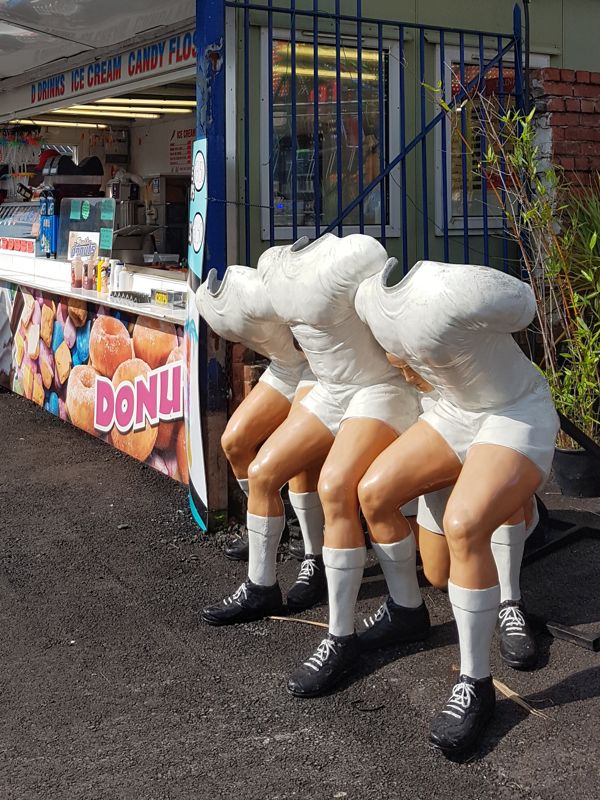 Nor is the (not yet) compleat angler overlooked.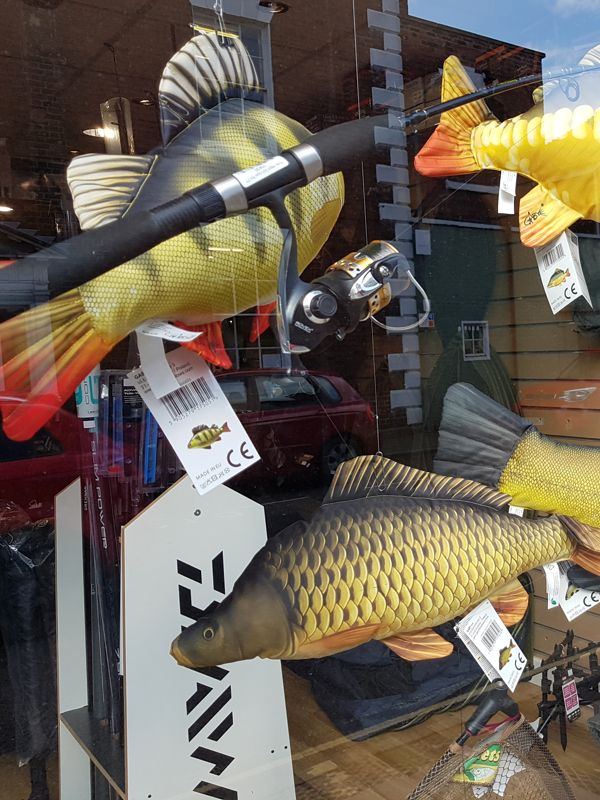 But what care we for such frivolities? Tuesday morning sees our maiden visit to Bewdley, where we park for free two hundred yards from the river, one hundred down from the arched bridge, Georgian, leading to a town rising its genteel way upward to look down on the Severn.
With our flaneurial hats on we stroll the town. For all its grandeur Bewdley is not above a quick flash, here and there, of kitsch.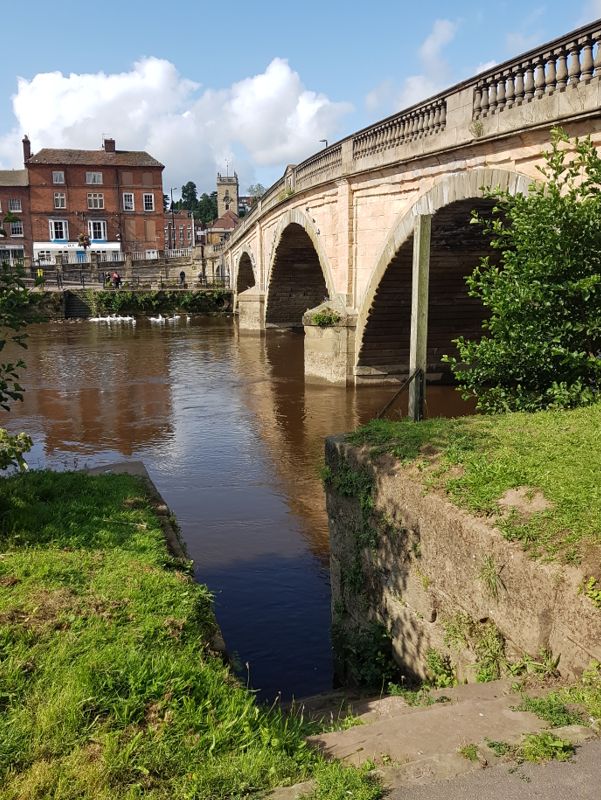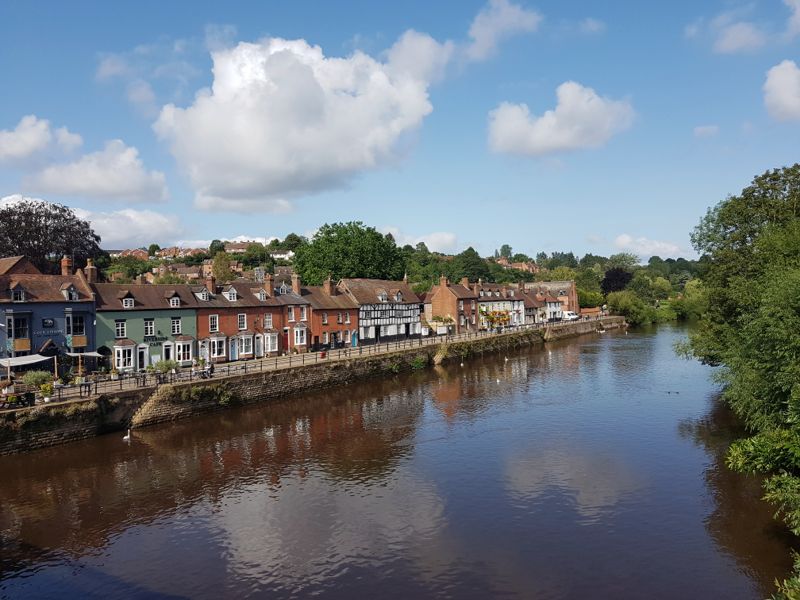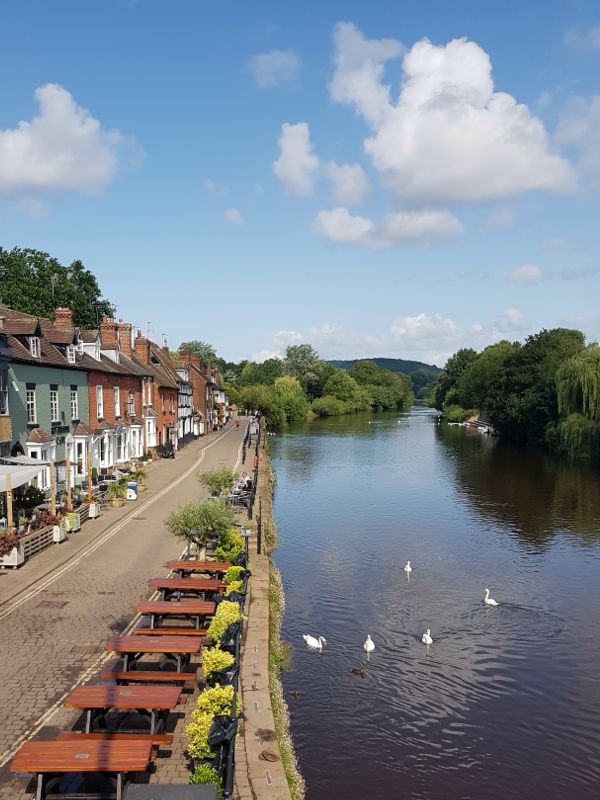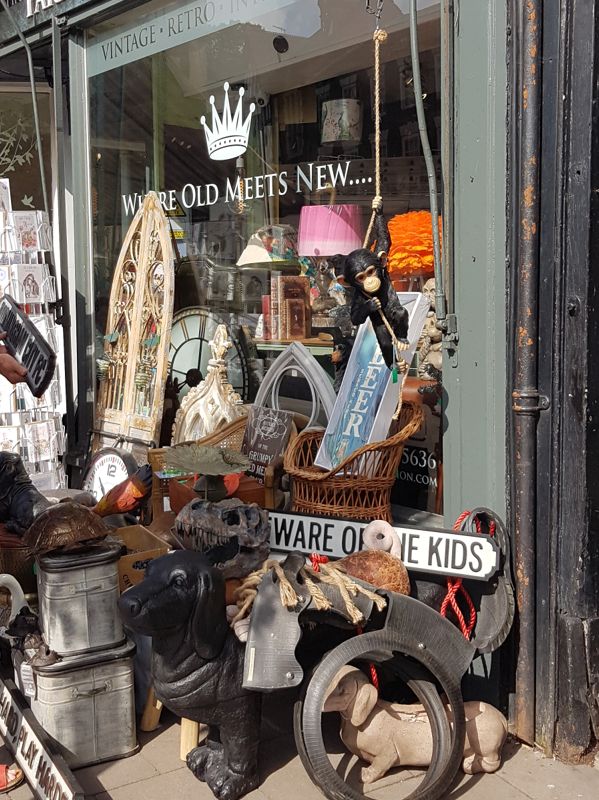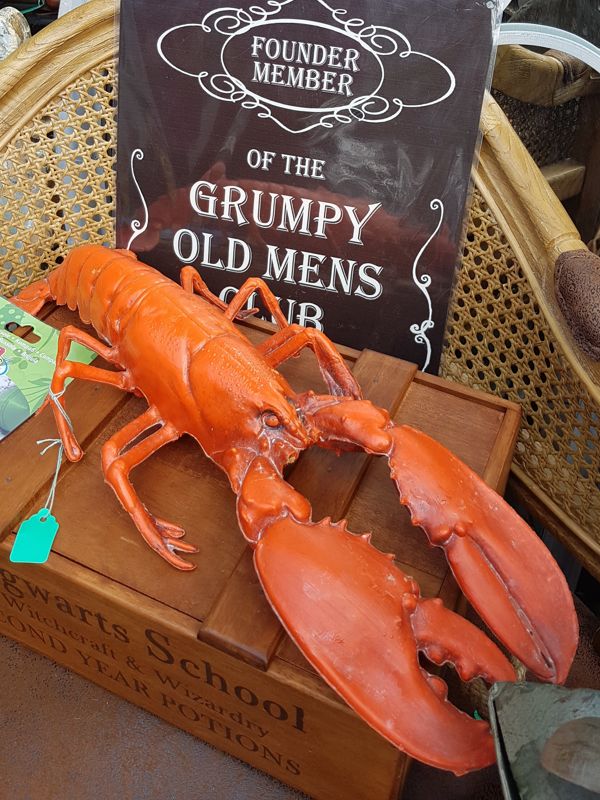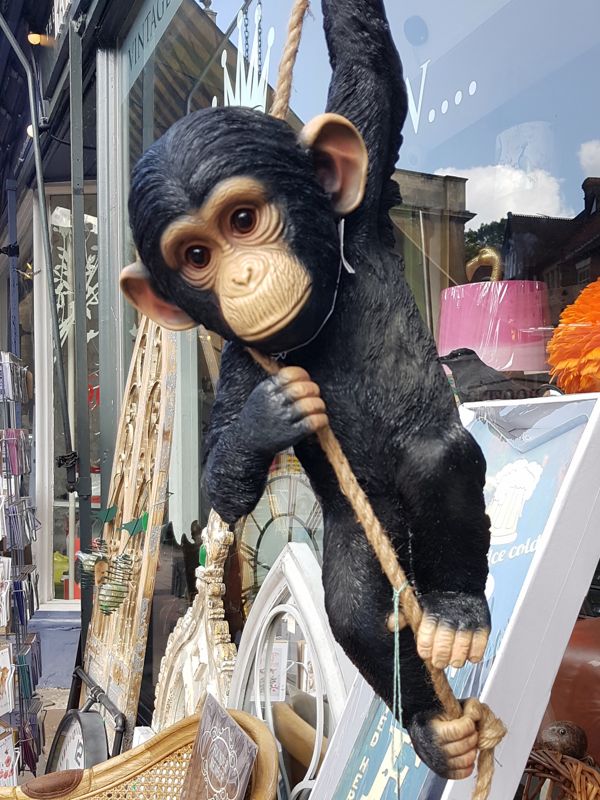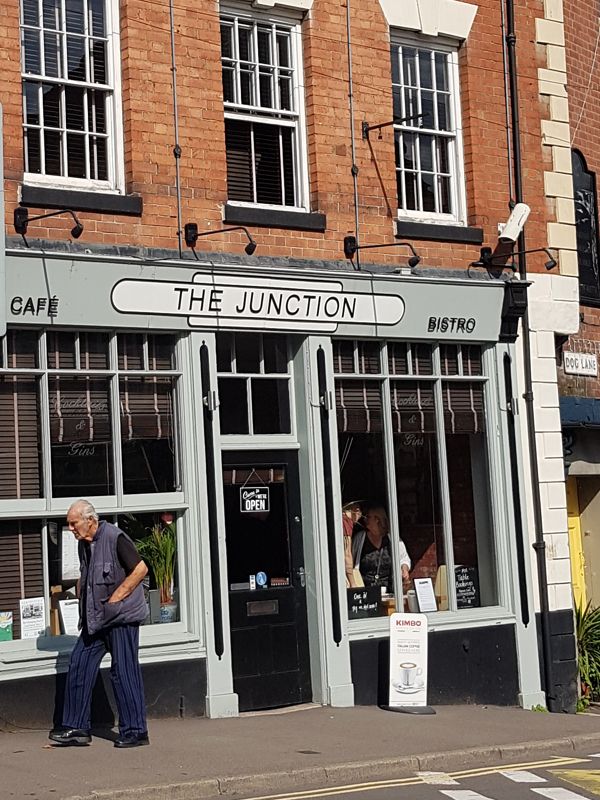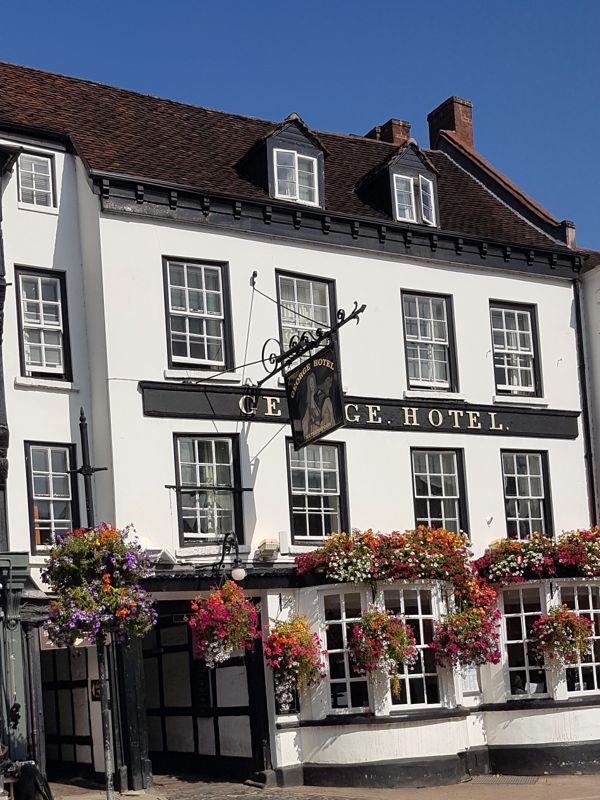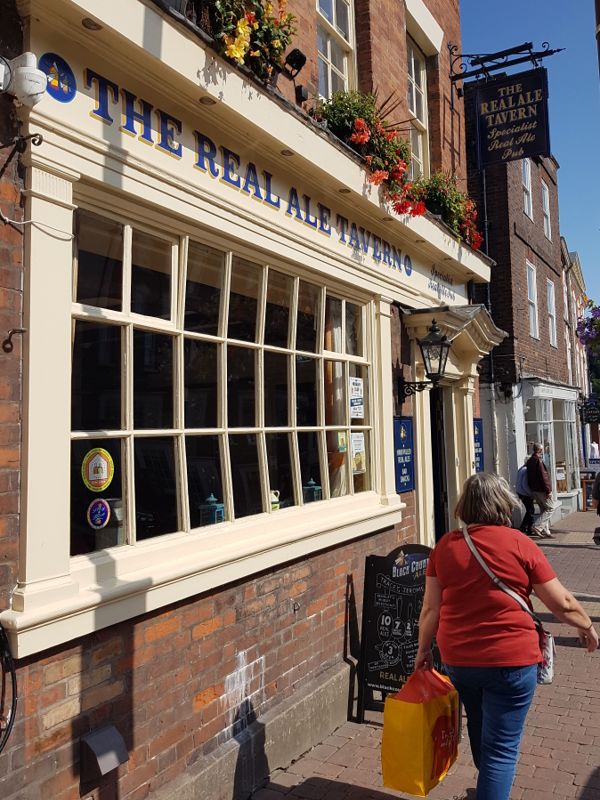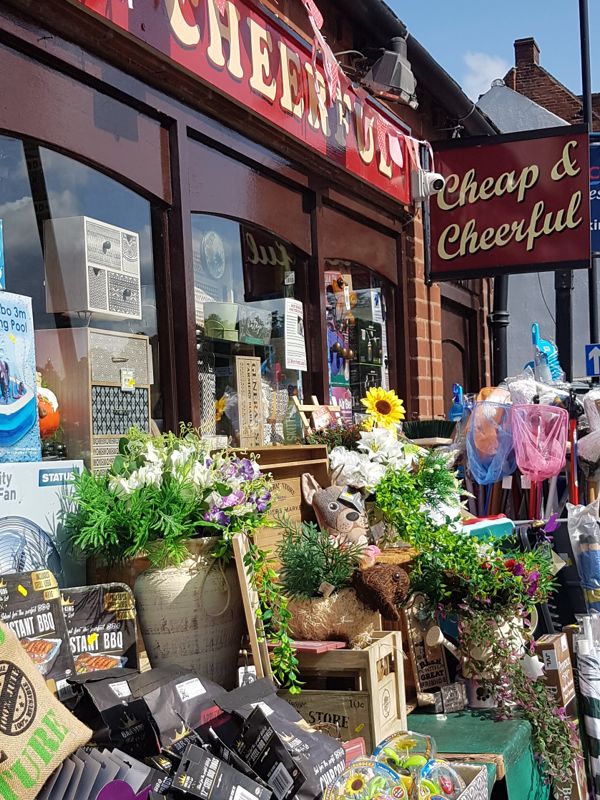 … and we have coffee, though I'm meant to be easing myself off the stuff.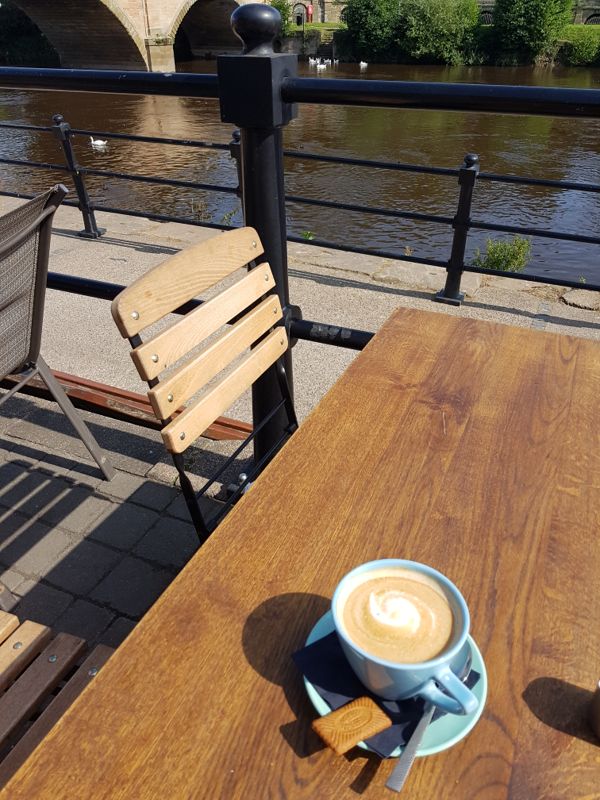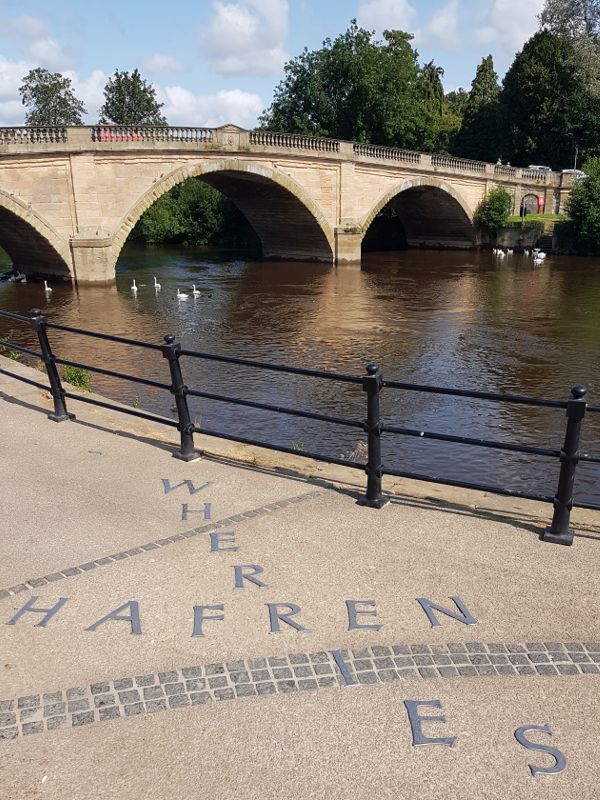 Back to the car for canoe and sundries. Shunning the trolley for so short a schlep, I manfully shoulder my burden. Ten mins energetic pumping – in J's home town of Hull that's a word for farting but in the real world bum gas is an inefficient mode of kayak inflation – and we're afloat!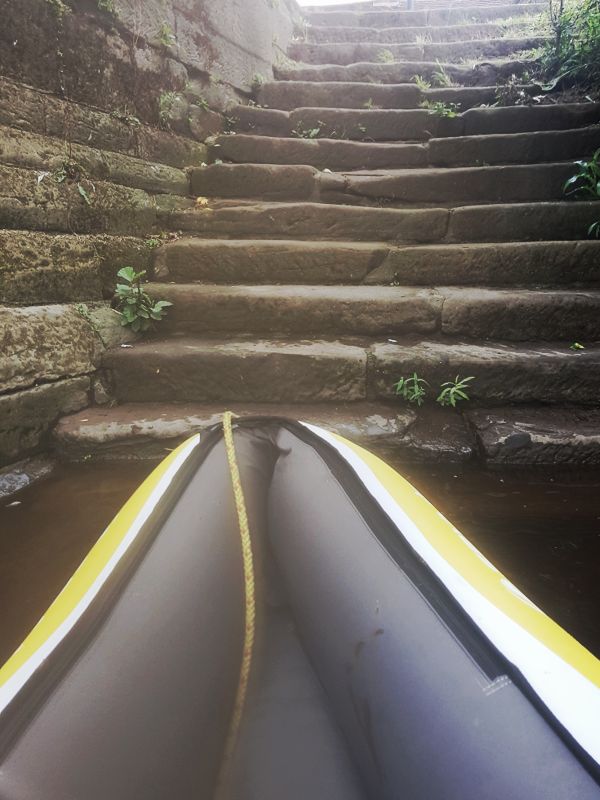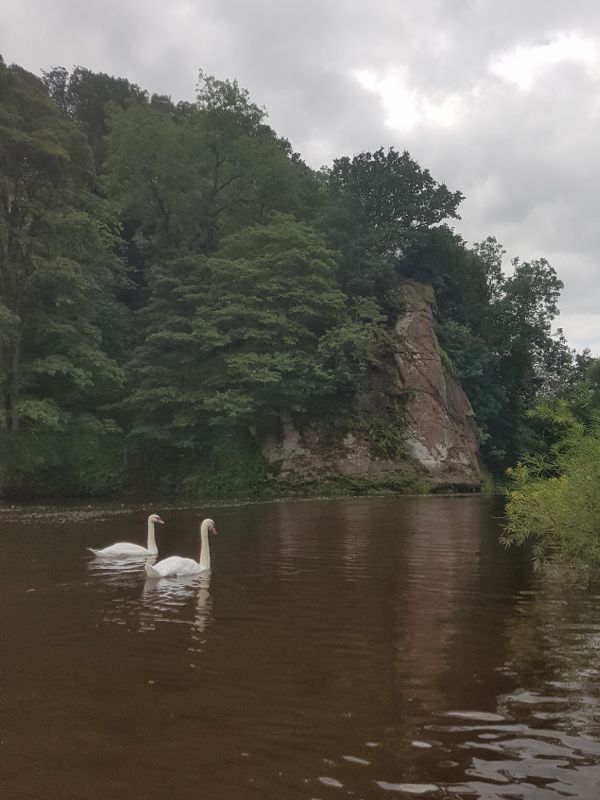 As you see, the sunshine and azure heavens are interspersed with skies more brooding. But since we have waterproofs on board, it raineth not.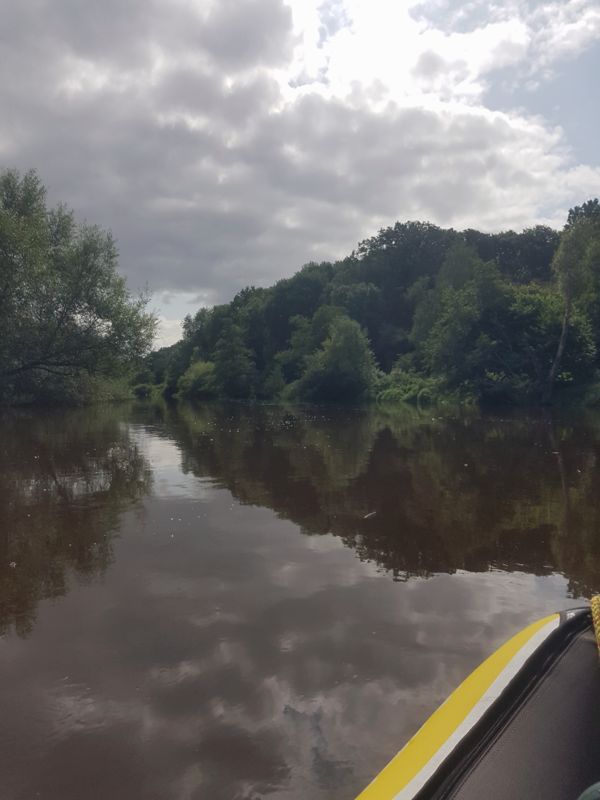 We see a kingfisher flash by, then a crane.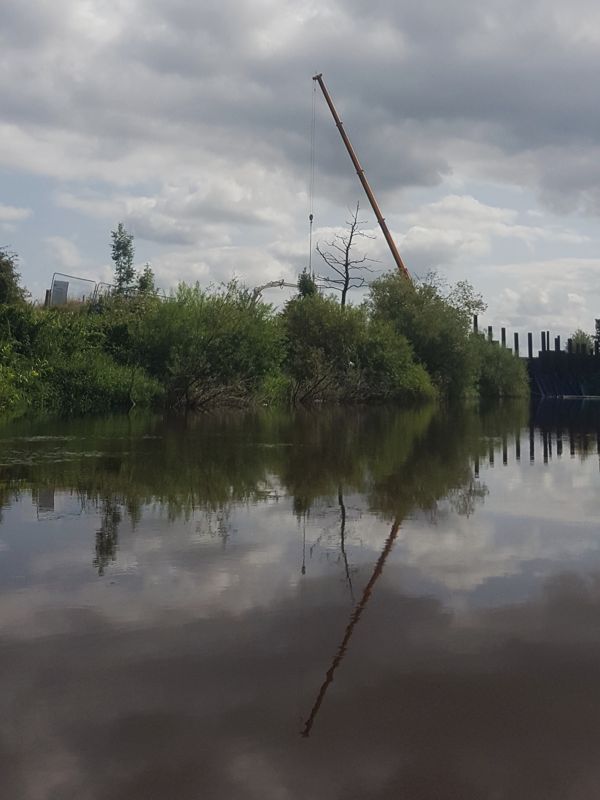 With a stiff wind to our backs, two paddling and a sprightly current all in our favour, we aren't long in covering four miles. Here's our point of egress, technically known as a get-out.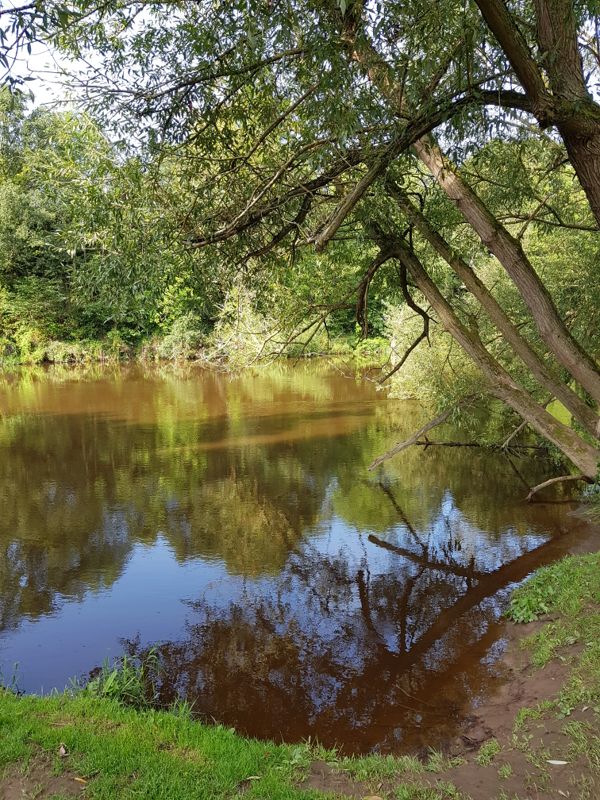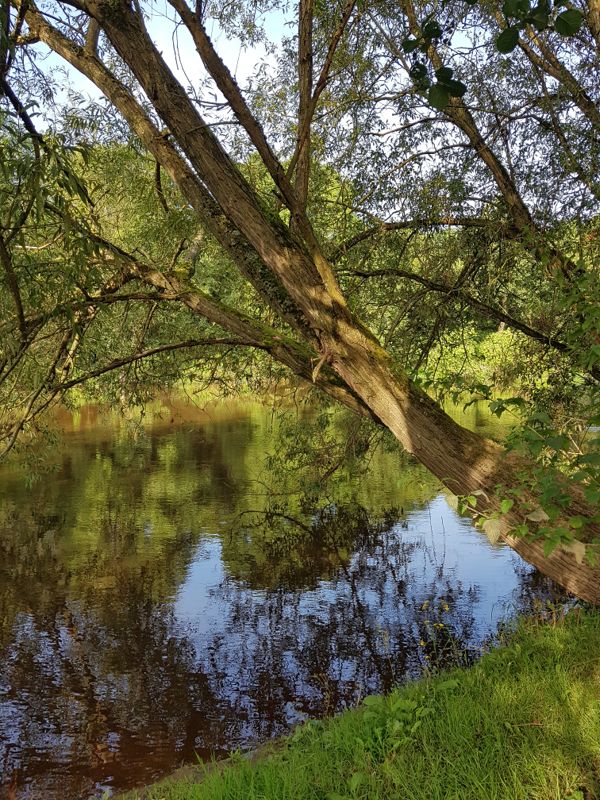 And here, fifty yards away, is base camp.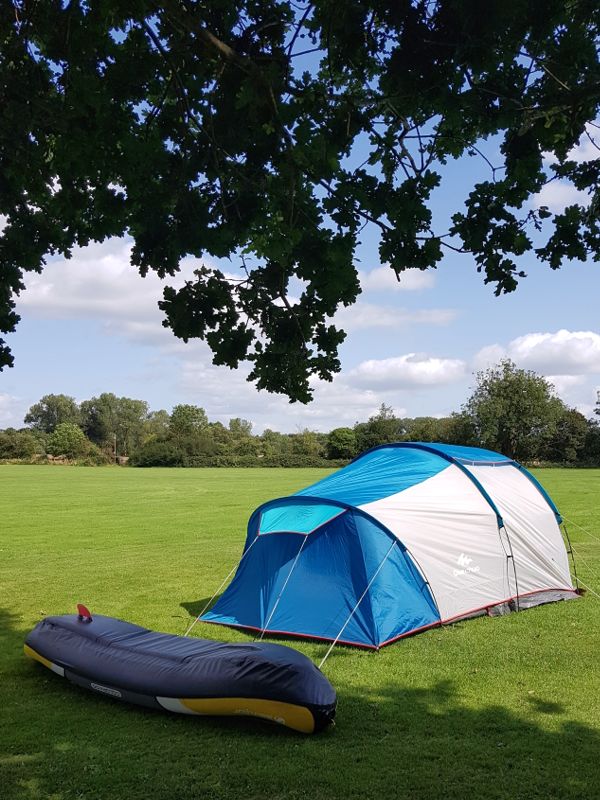 I slow sauté onions in Patak's Balti paste for tonight's meal. I do it in the open to avoid tent smelling like an Asian grocery. Note upturned storage box as windshield.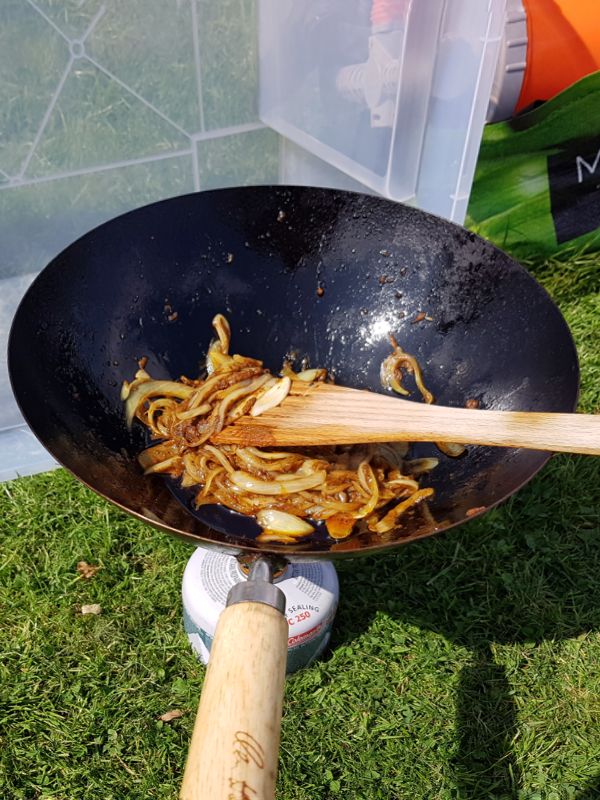 Drat, the car has to be collected. See why I opted for inflatable, and prefer public transport?
But today all that's involved is a pleasant stroll along the river bank, Severn Way to be precise.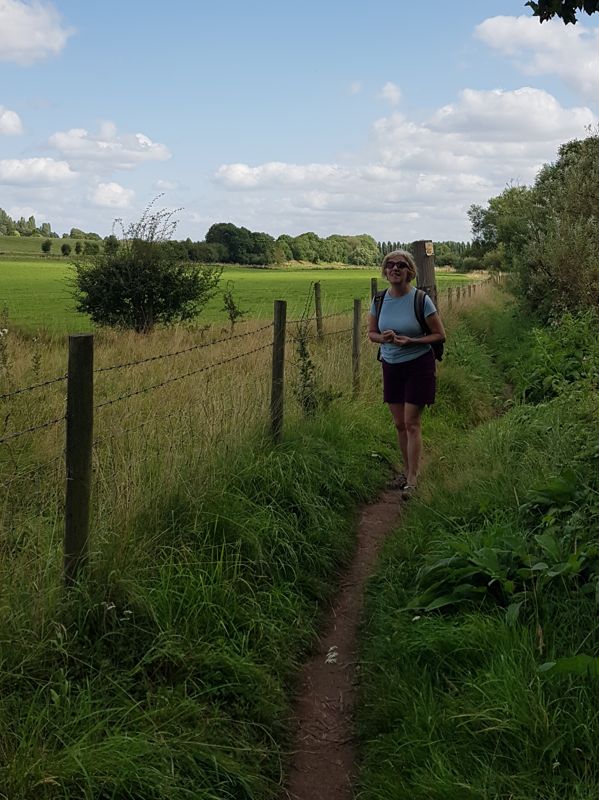 Spotting another crane halfway along. Something about a pipeline.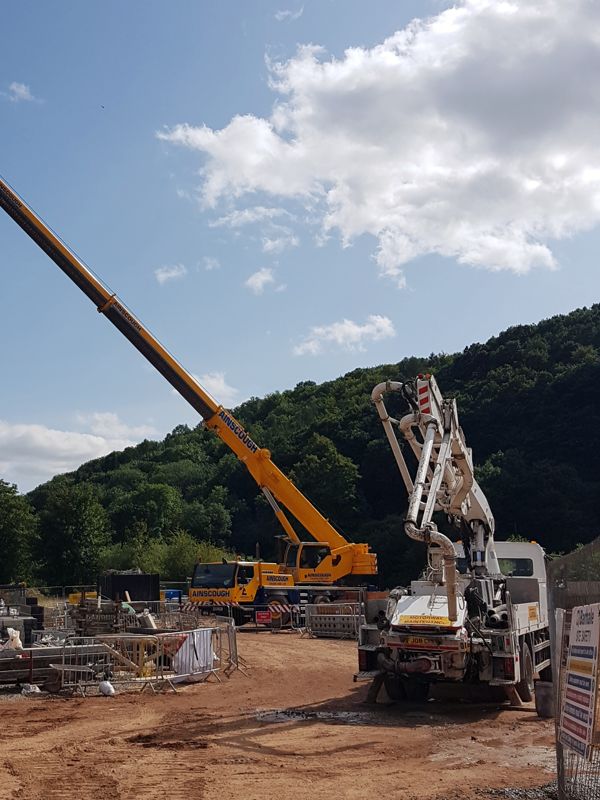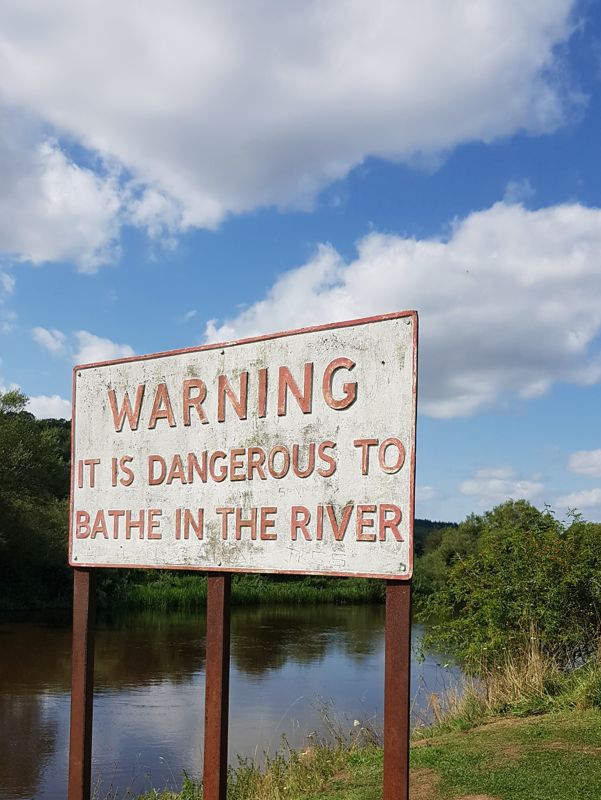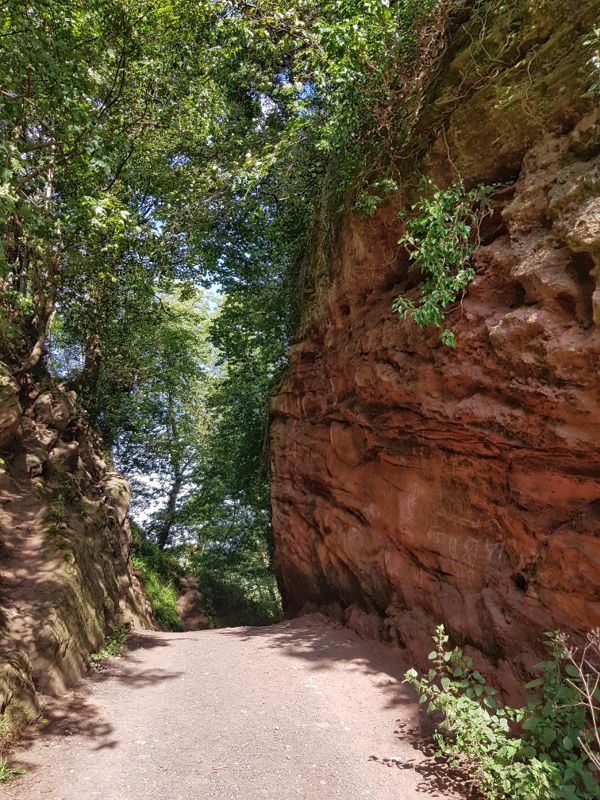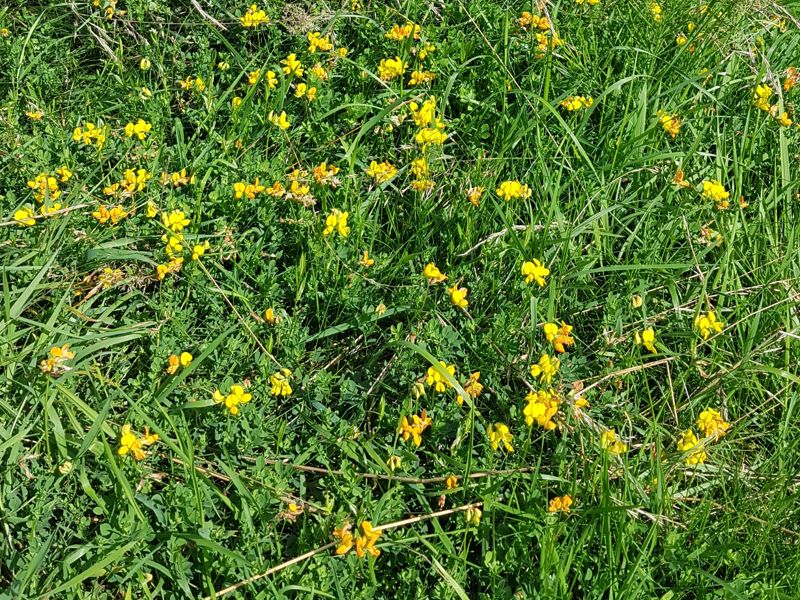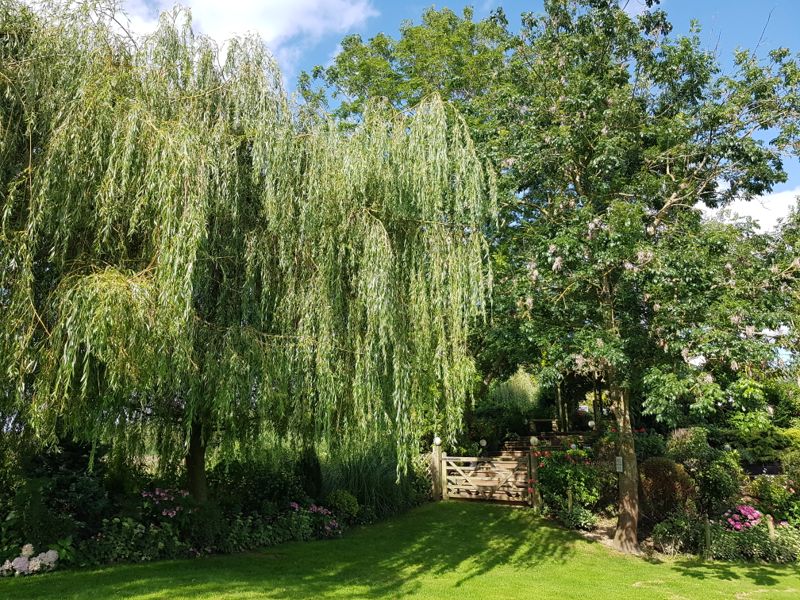 Back in Bewdley, at the George, Tudor pub pictured earlier and now a Wetherspoons, she sinks a brace of pinots while Yours Sensibly has just the one leisurely downed pint.
Grab the car and we're back in twenty.
I've never been one for bragging but the meal I serve – chick pea curry, Asian style pre-cooked rice from Lidl, stir fried veg from Tesco blasted for three minutes as I rake non stop with wood spatula then toss in soy sauce for a sizzling finale – looks fair set to snatch the coveted camp supper of the year award.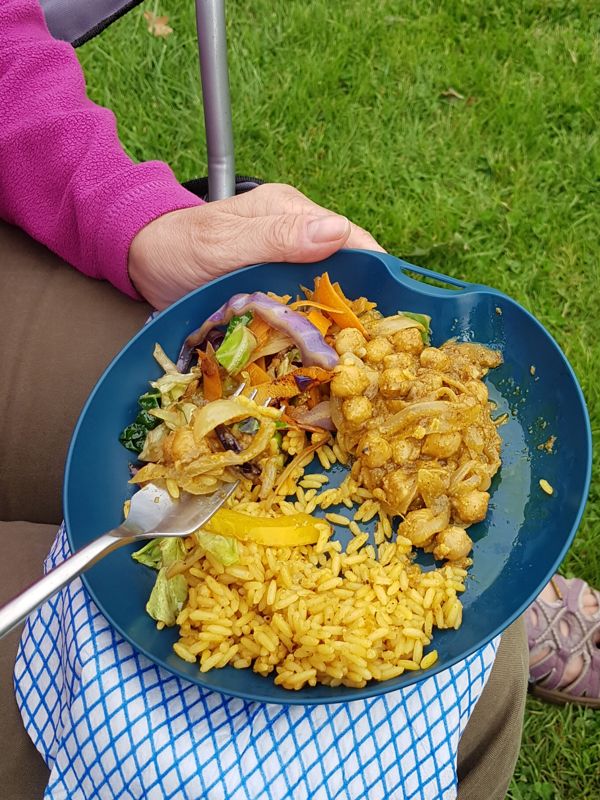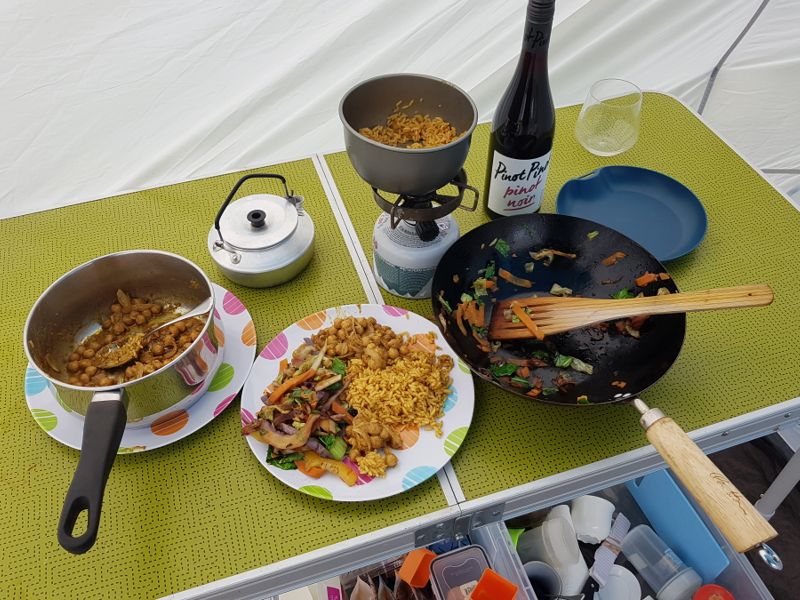 Afterwards, taking a leak in the bushes, I spy this sign next to Insect Hotel. With the literalist logic of a child I envisage a semi circle of attentive beetles and bugs, exhorted by an ageing log in mortar board and gown to give themselves up to the greater good of avian support.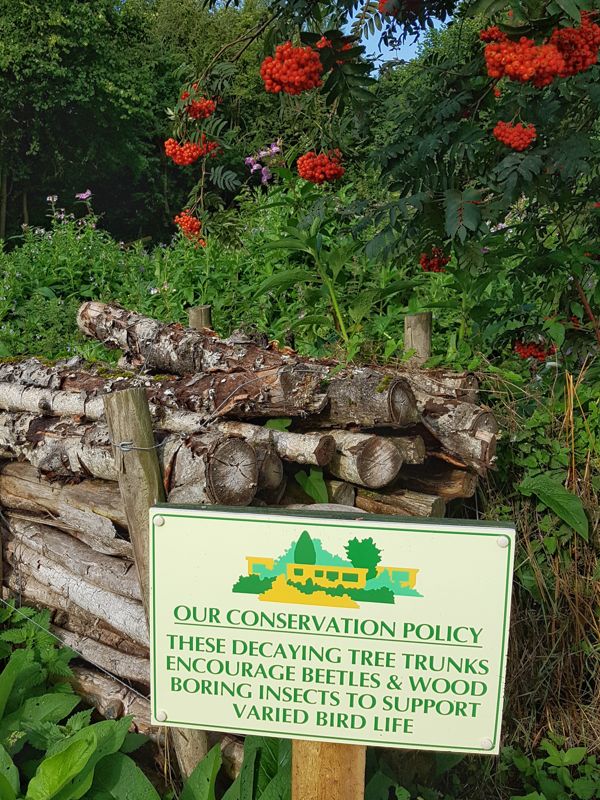 Then I wash up, shower and clean teeth. Back in the car I tilt the seat back for a spot of reading.
And to process the day's pictures.
* * *