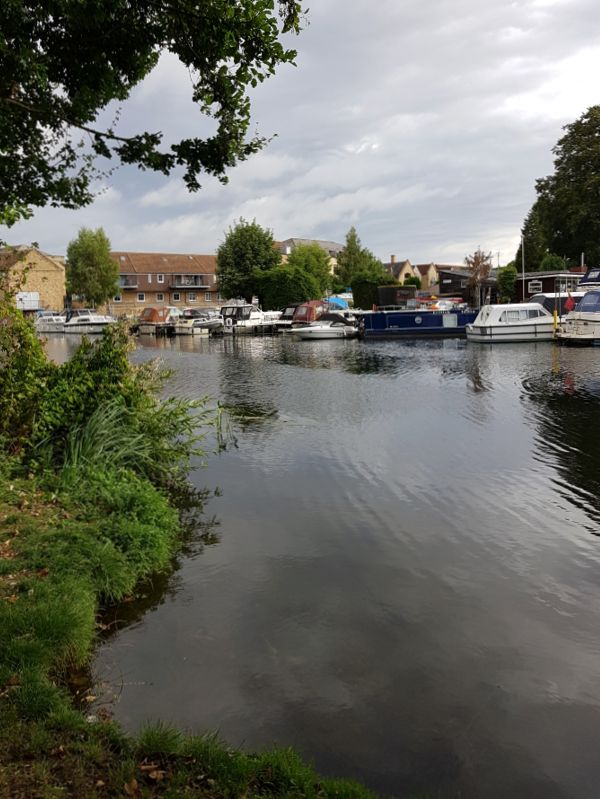 The nights are drawing in. Though not yet nine pm it had been dark the best part of an hour. I squeezed the Skoda between two trucks hunkered down for the night on a layby a few miles west of Huntingdon and south of Kettering. After sending a couple of emails, getting in my two pennoth on a Facebook debate on Brexit, and replying to a comment below my recent Mugabe post, I got out to clean teeth and spray the trash lined ditch.
Back in the car I set the driver seat all the way back, undressed and pulled sleeping bag and liner up my body like a king size sock. Lying on my side, A1 and its headlights to my back, I slept the sleep of the slain. Other than a call of nature around three, nothing disturbed me – least of all the constant thrum of that 24/7 carriageway – until six-thirty yesterday morning.
A twenty minute drive saw me in St Neots, one of the many pretty towns – try Ely, St Ives or Godmanchester – on the Great Ouse, that silky ribbon of a waterway draining the southwest fens as it runs northeasterly through Beds, Hunts and Cambridgeshire to the Wash.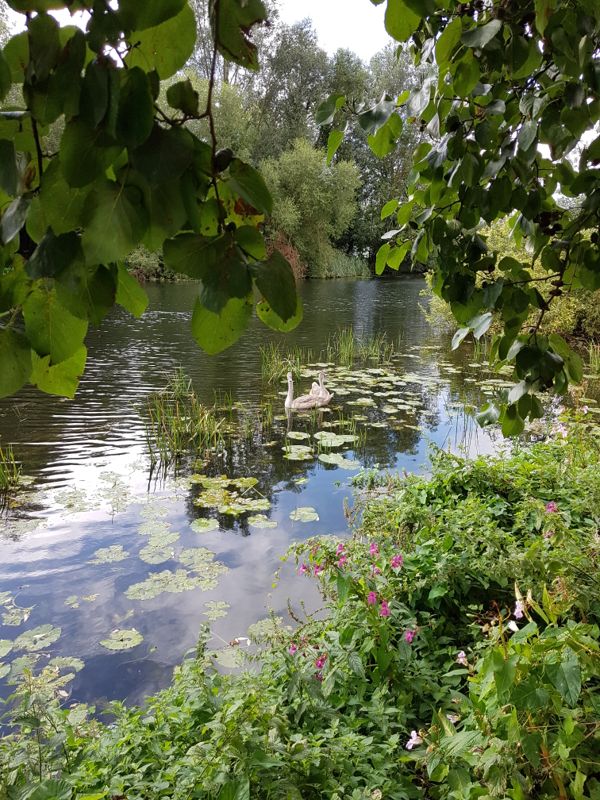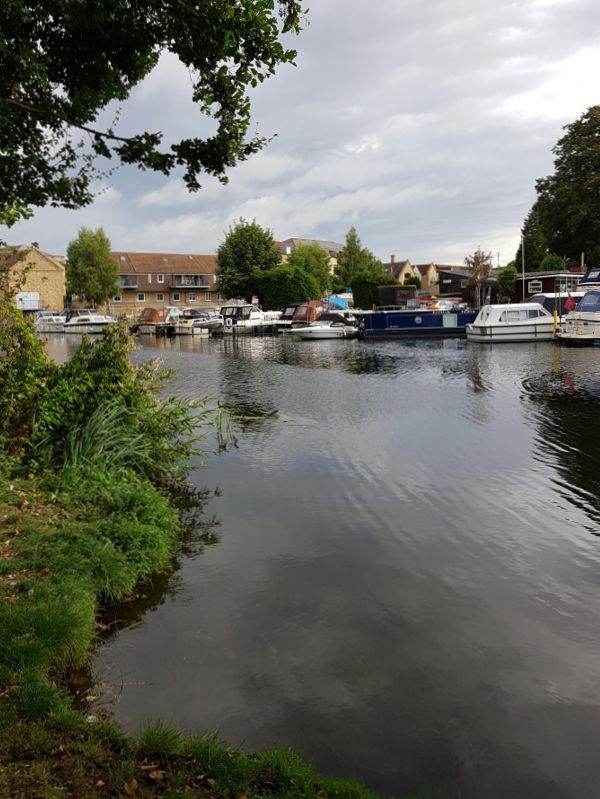 I parked just outside town. Walked over a water meadow. Crossed the river by the main bridge to the centre. By eight I was sipping a flat white in the market square, by eight-thirty walking a mile upstream, then two miles down. As usual – I'm getting lazy with age – I'd  left my proper kit at home. These are all taken with my phone.