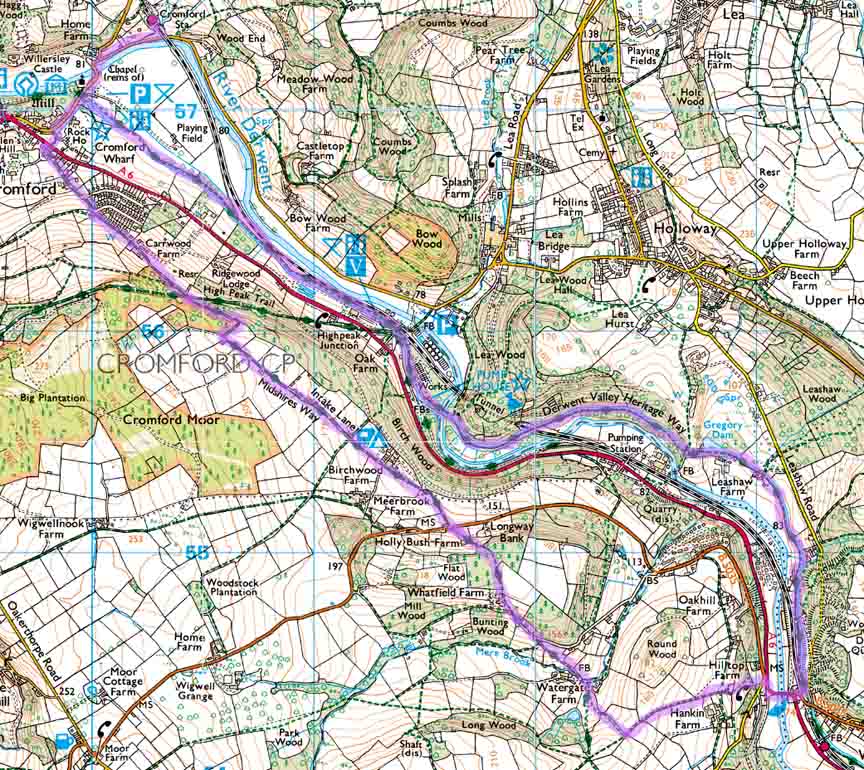 The 09:25 has me at Cromford for 10:20 – a snip at £36.20 when thirty of that is to renew my senior rail card. Outside the tiny station I look down a steep curving lane to see Sue in bobble hat and walking gear, striding my way.
We head back down the lane. Cross a still swollen Derwent. Pass the red stone of St Mary's where the Arkwrights RIP. Cross the road a few yards on to pick up the canal and towpath at Cromford Wharf.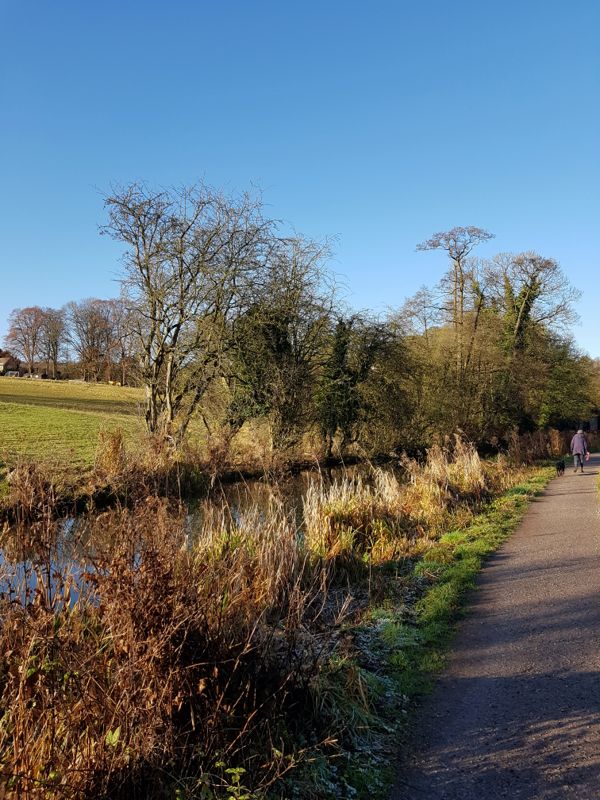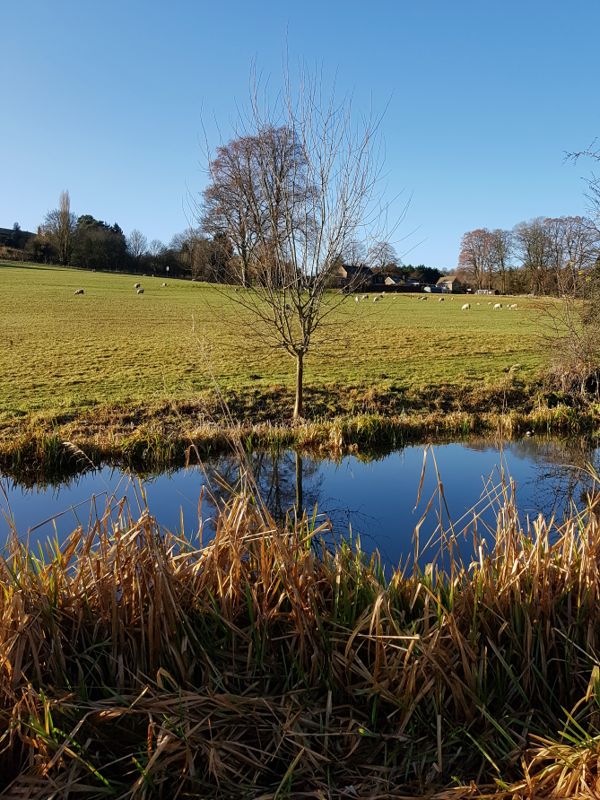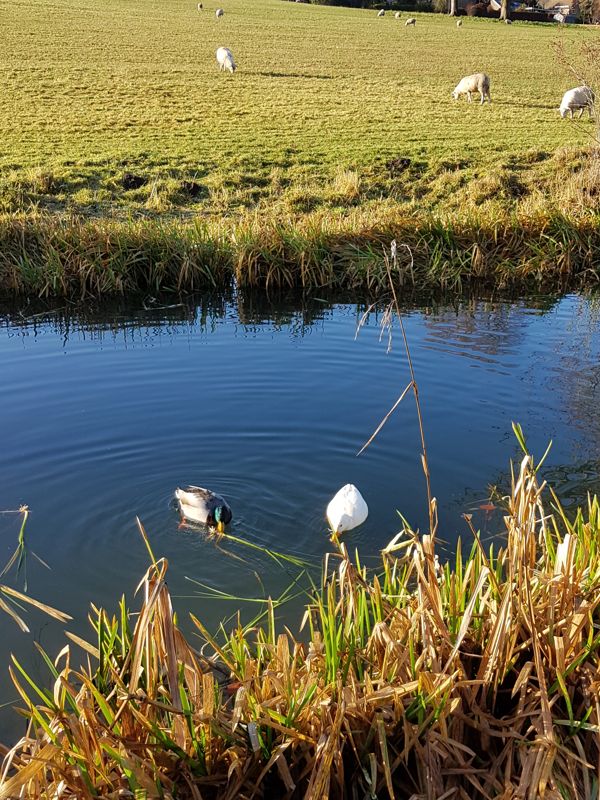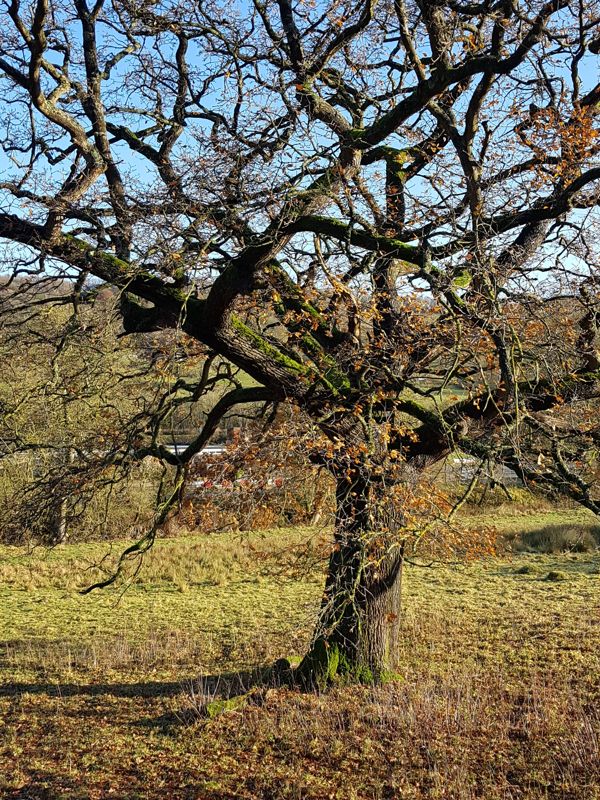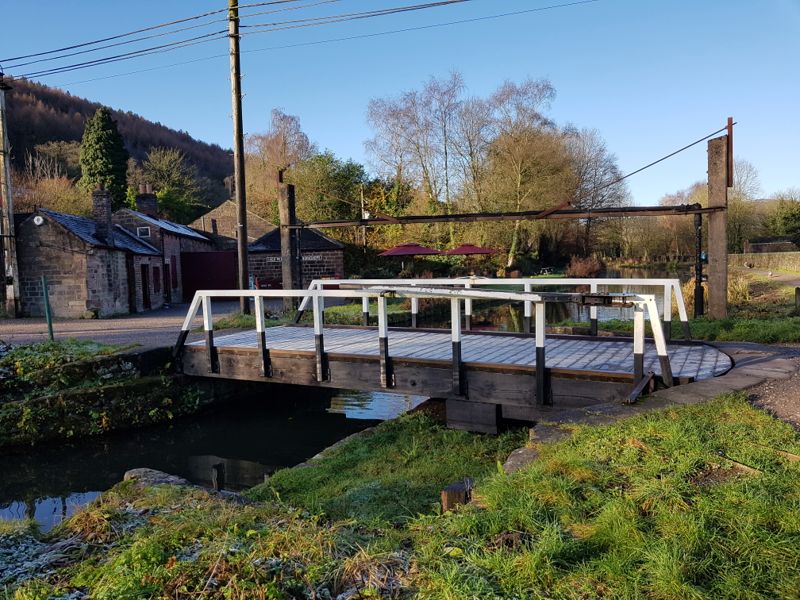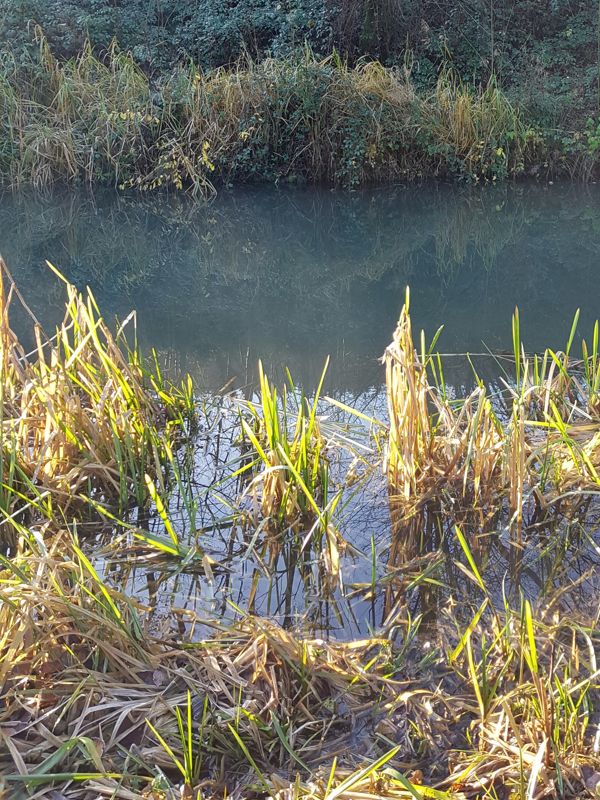 Canal towpath = easy walking.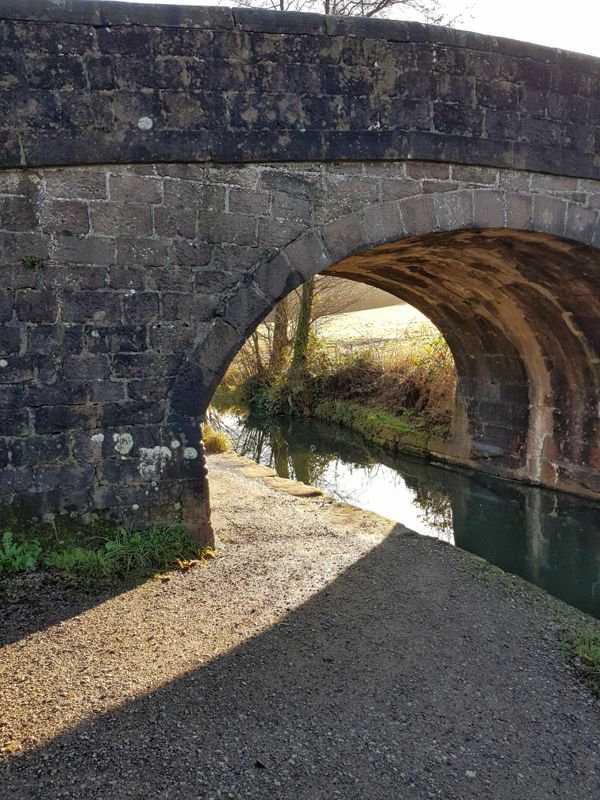 The old pump house.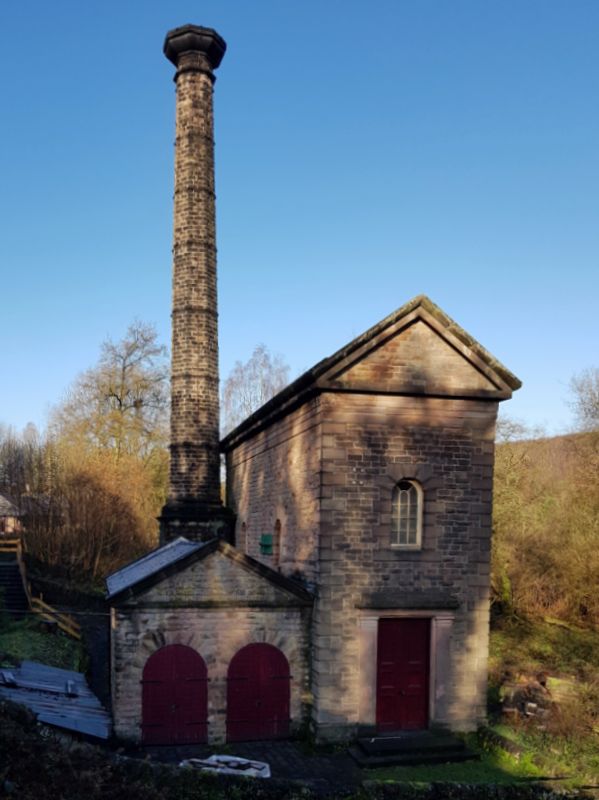 Cromford Canal crosses the Derwent.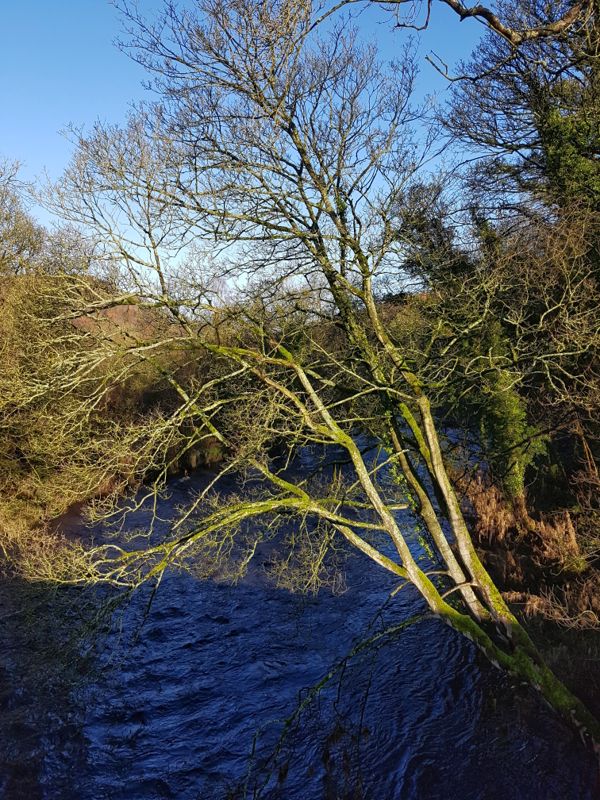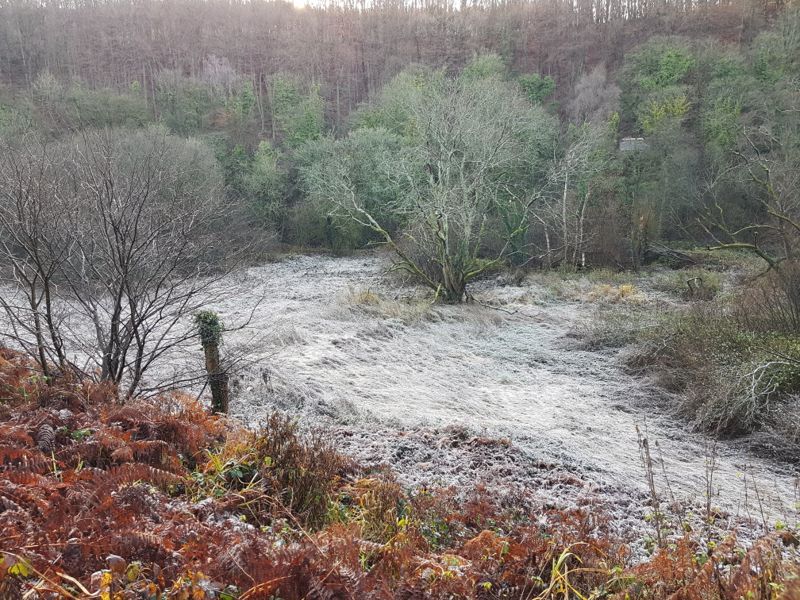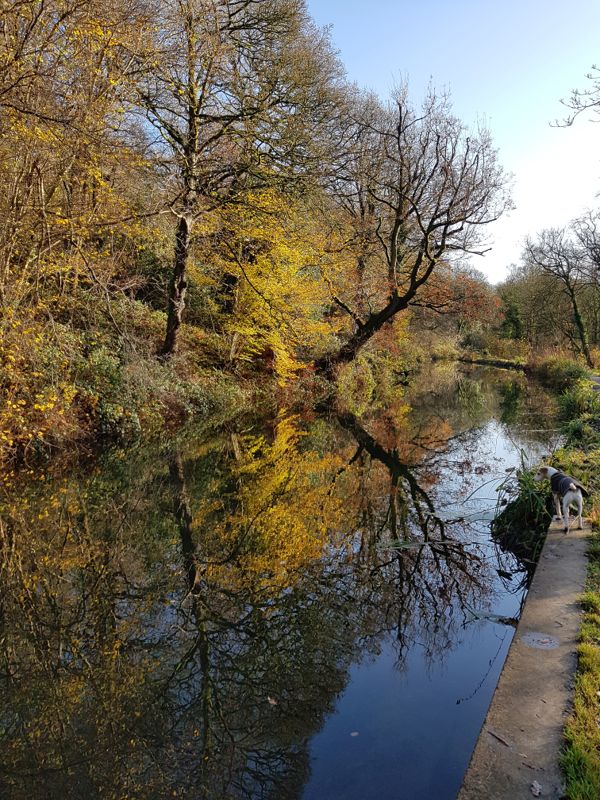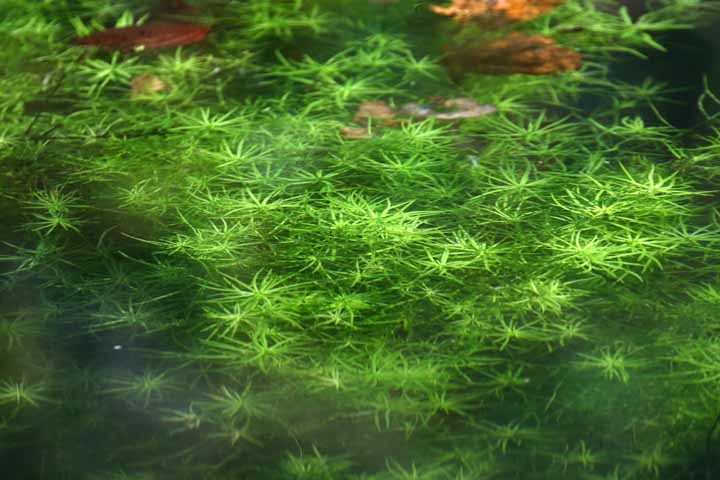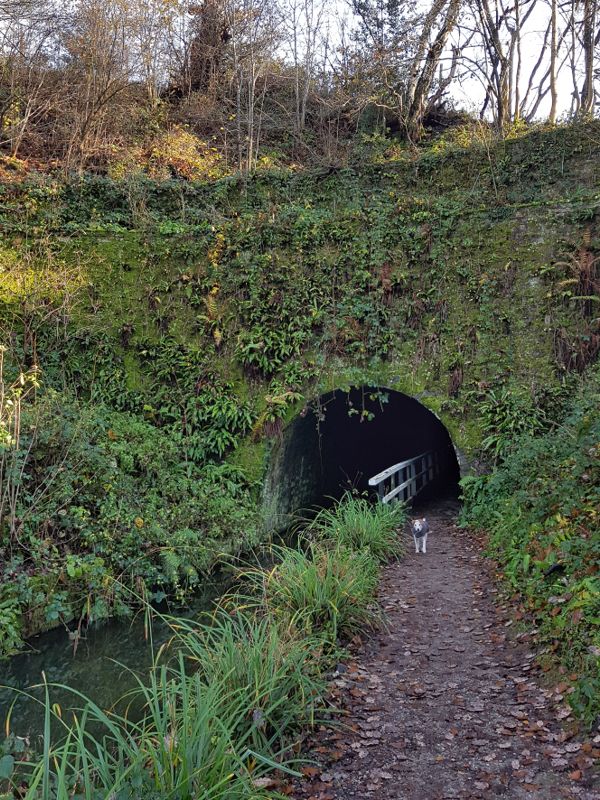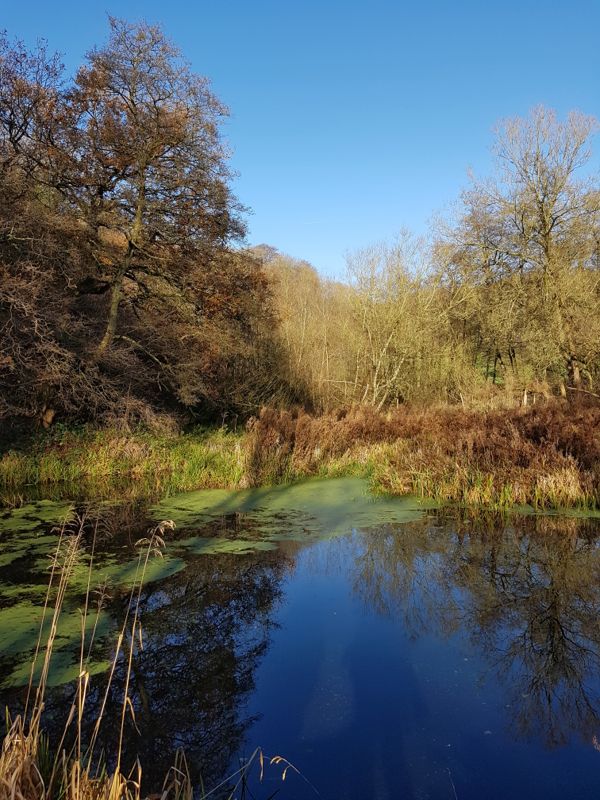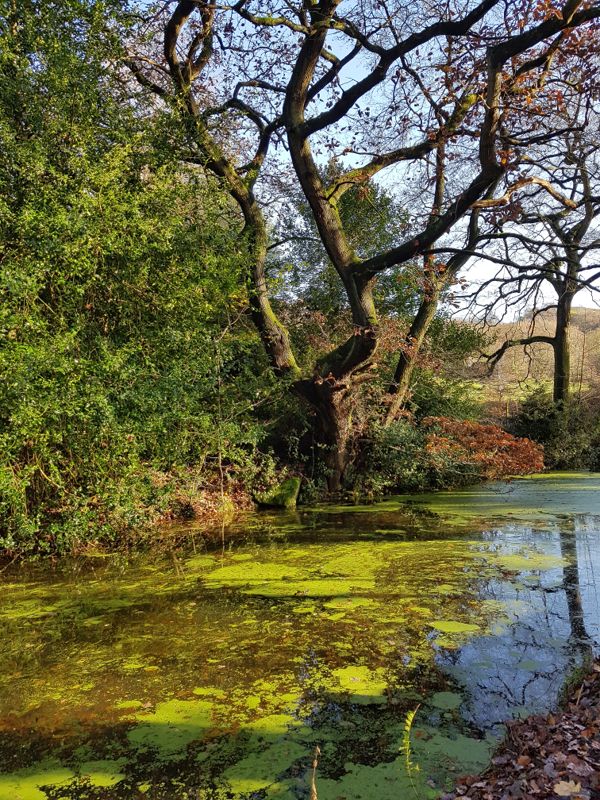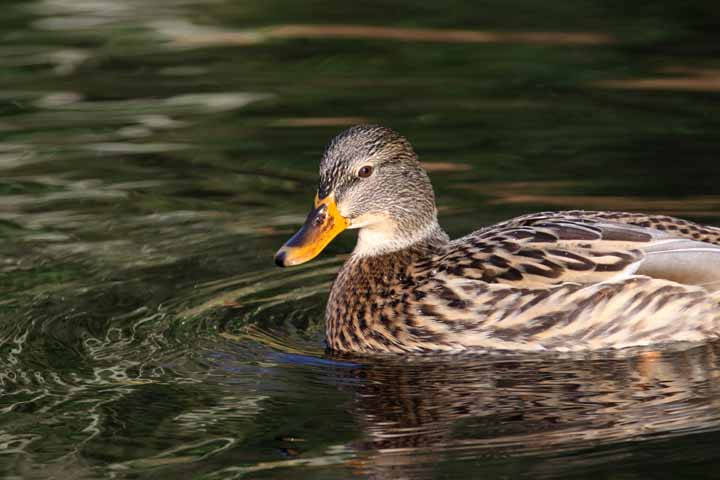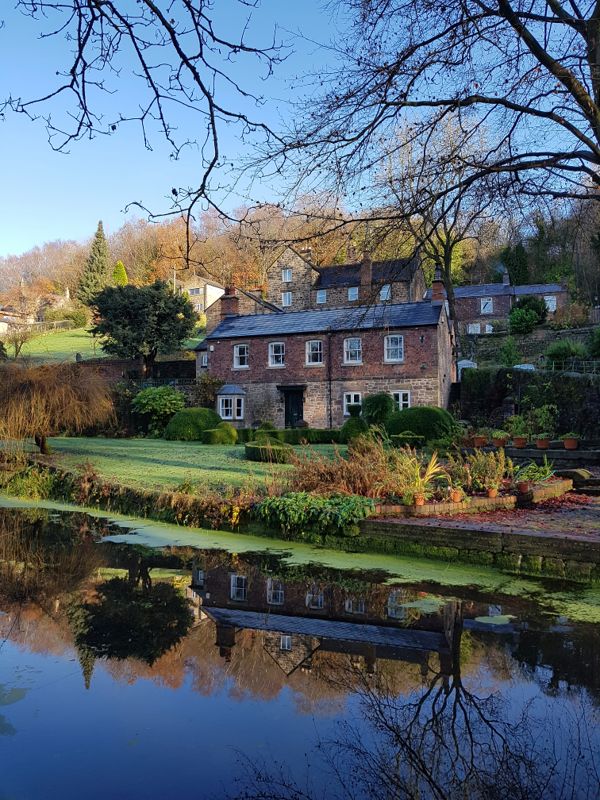 Leaving the canal a shade to the northwest of Whatstandwell, we cross the Derwent a third time. Threading between Hilltop and Hankin Farms we push westward and upward.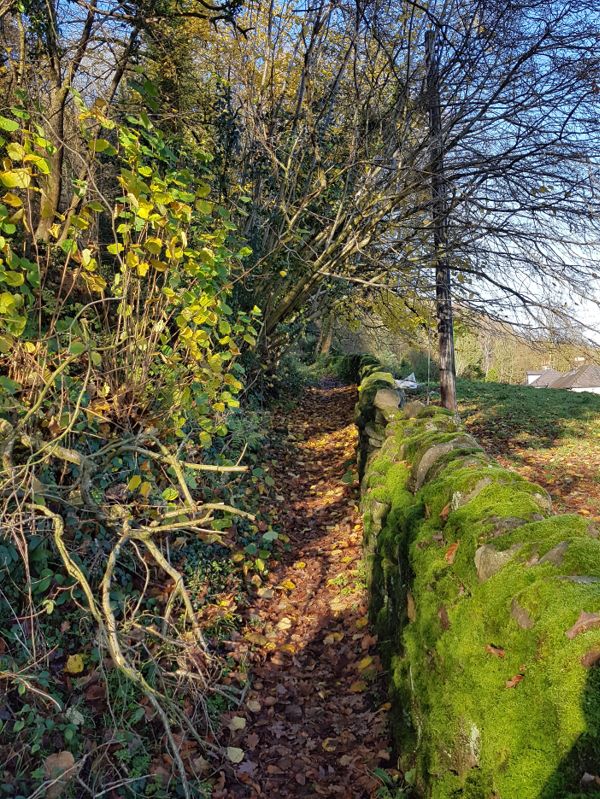 The day is colder than any we've had of late, but not cold enough. Be it in woodland or on open meadow, the going is soft and sticky. I'm glad to be striding out in my new pride and joy pair of Le Chameau wellies …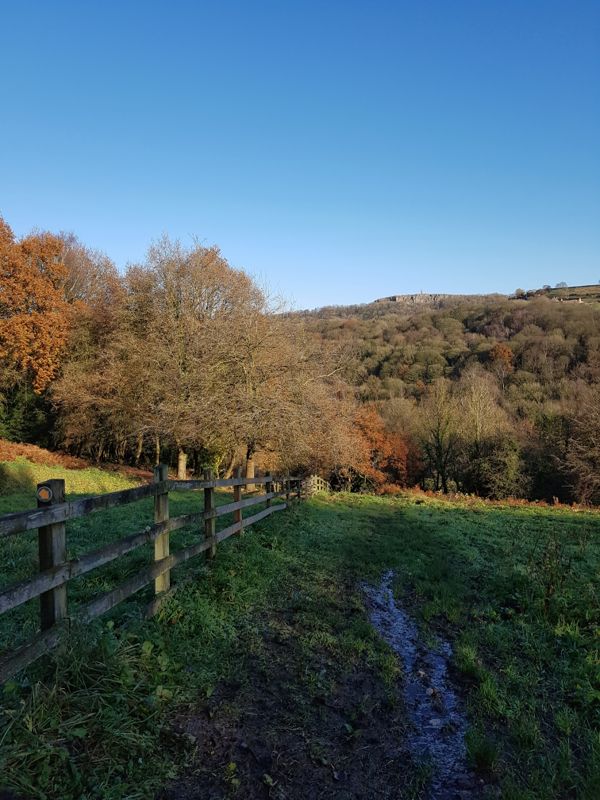 … with neoprene lining.
This gateway, where the path we've ascended is about to swing down to Watergate Farm, is badly churned by cattle. I'm fine with it but for Sue, in hiking boots, it's not on.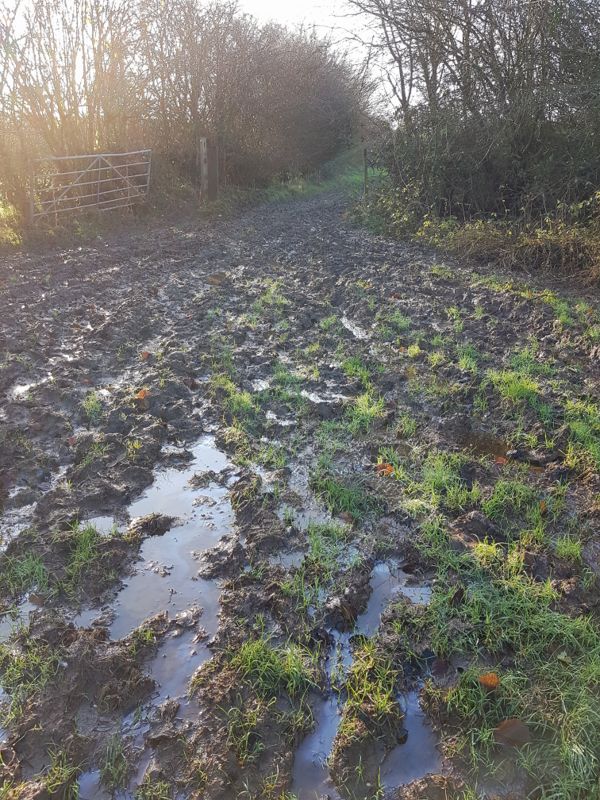 We make a detour that poses three parallel lines of deterrance. The single strand electric fence is no big deal, though I'm mindful of Jasper. Next is a dry stone wall topped with two strands of barbed wire. A bit tricky, that.
I'm half hoping some uptight farmer will show up to ask WTF we think we're playing at – so I can ask WTF he expects when his stock make mud bath of public RoW. No such luck.
Finally there's a five metre ribbon of bracken, interwoven with bramble. We make it through but by the time we reach Watergate Farm they've had ample time to destroy all incriminating tapes and documents.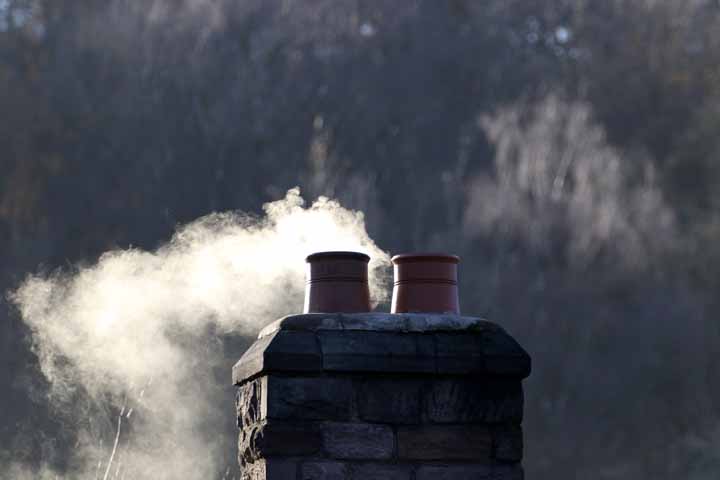 A pleasant spot for lunch. Behind and just off camera (the one I'm using) is a dry wall that's partially collapsed to leave a small pile of stones, including a few of the triangular slabs used for the top row. I fetch one and – improvise and overcome – have a bridge to straddle the sides of the feed trough for comfortable placing of le derriere.
The animals, not one bit fearful, come right up. One even presses forehead against Jasper's, and there the two stand for a few seconds – too few, alas, for me to get the shot.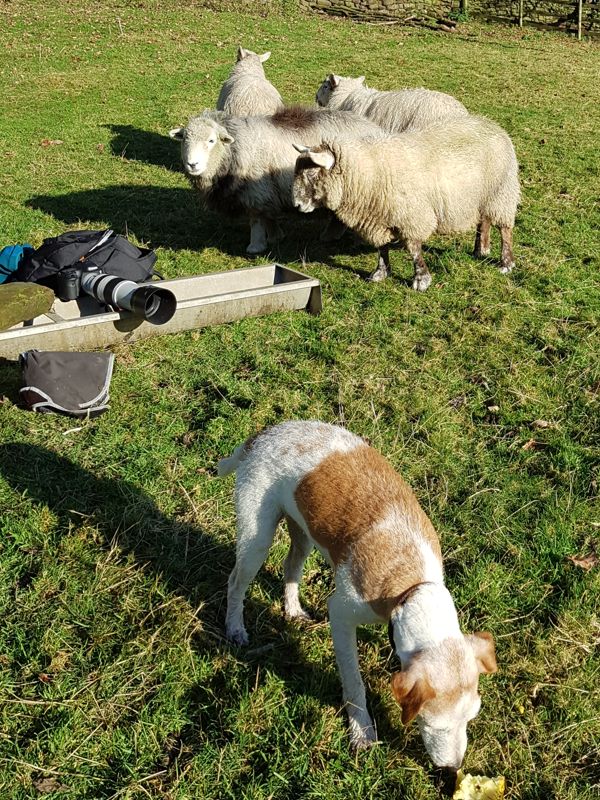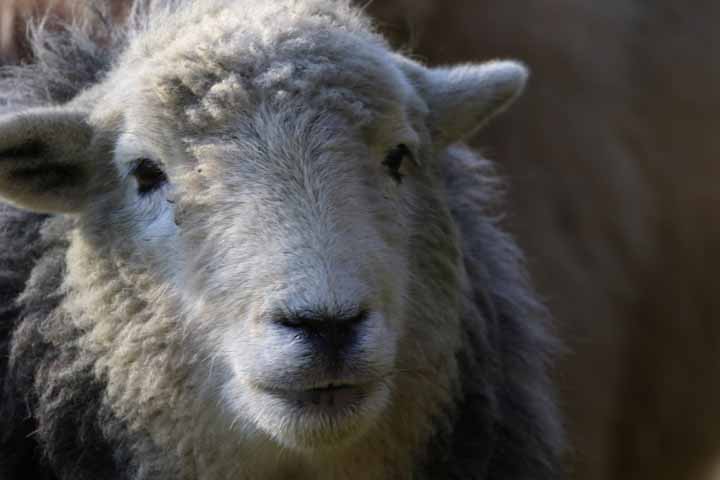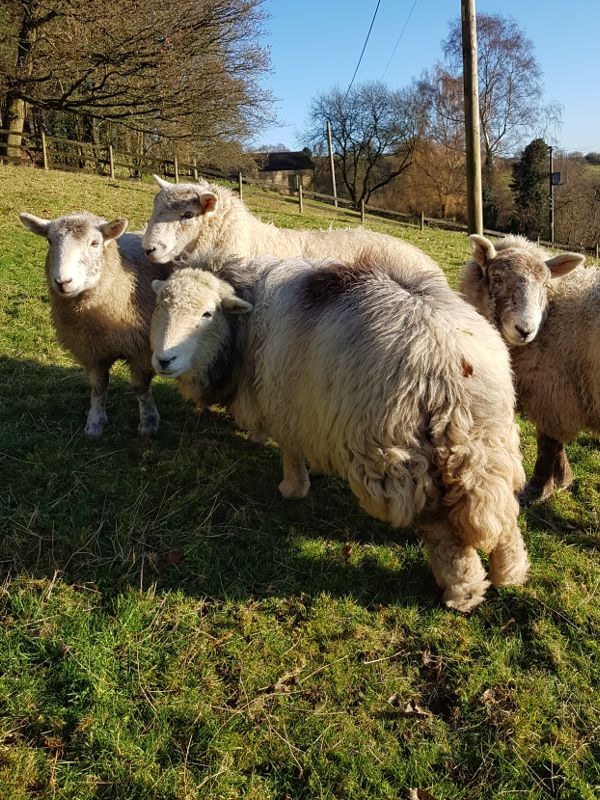 Sated, we press on.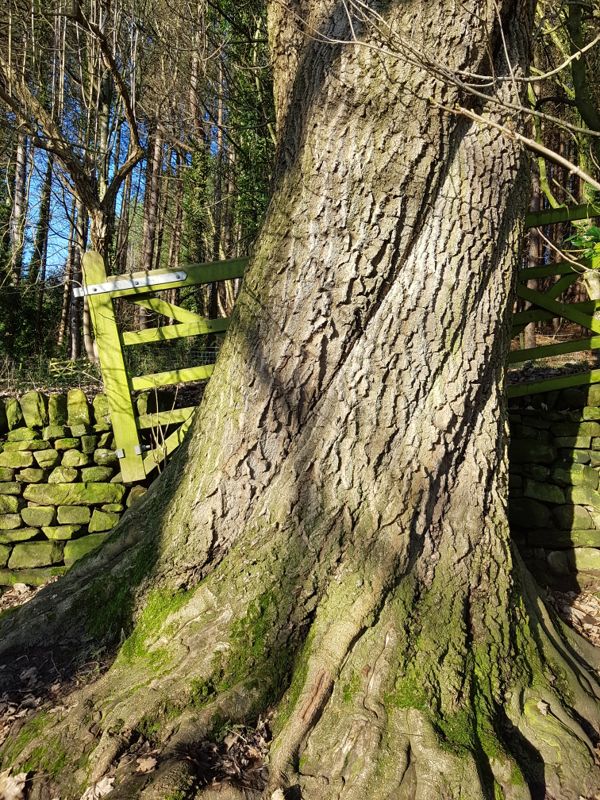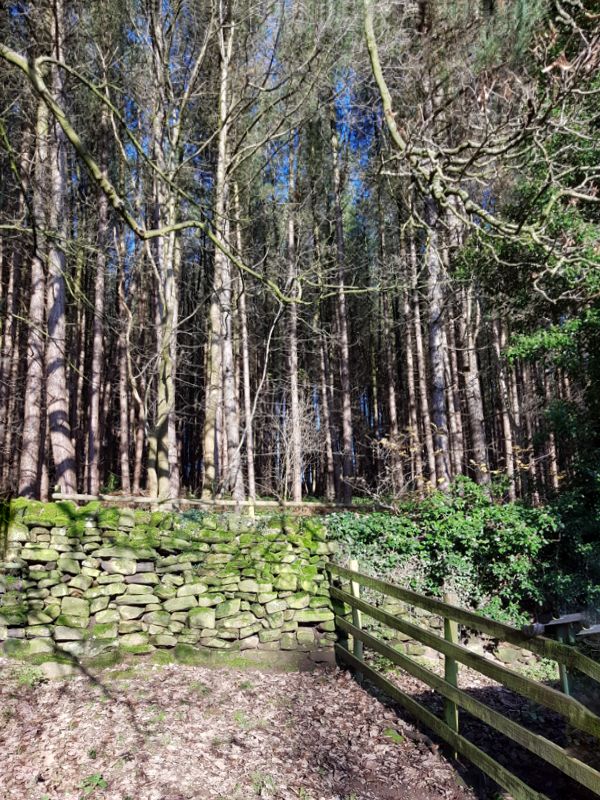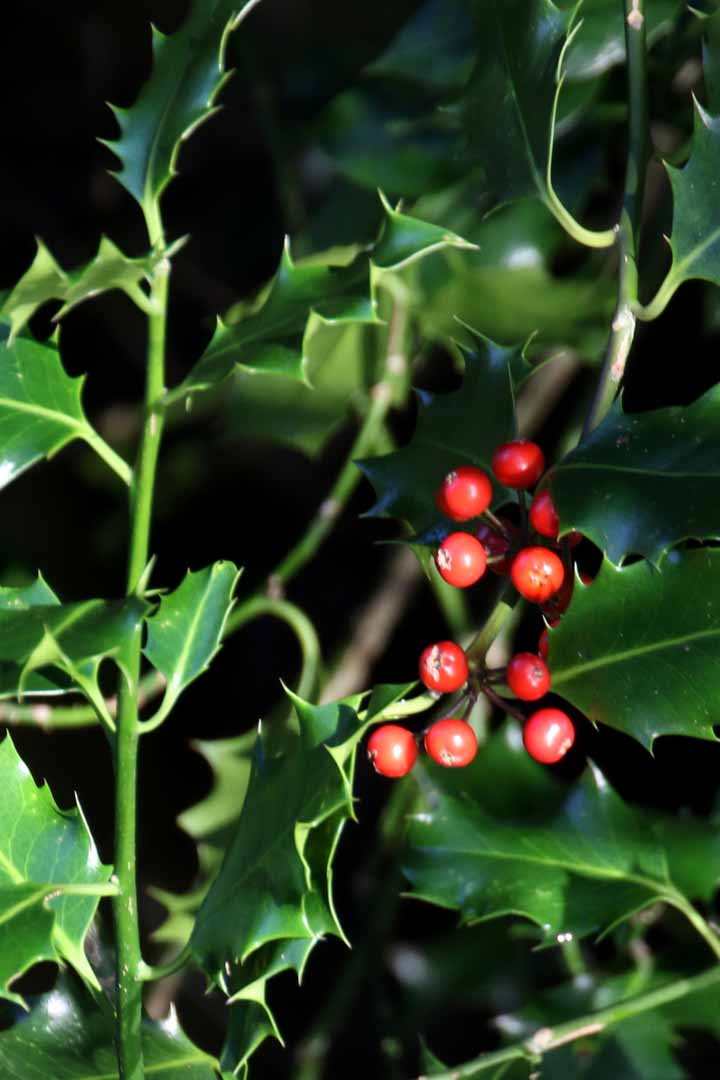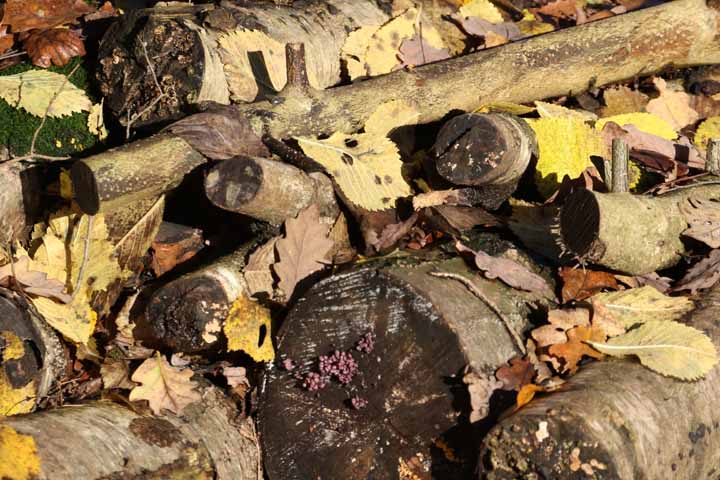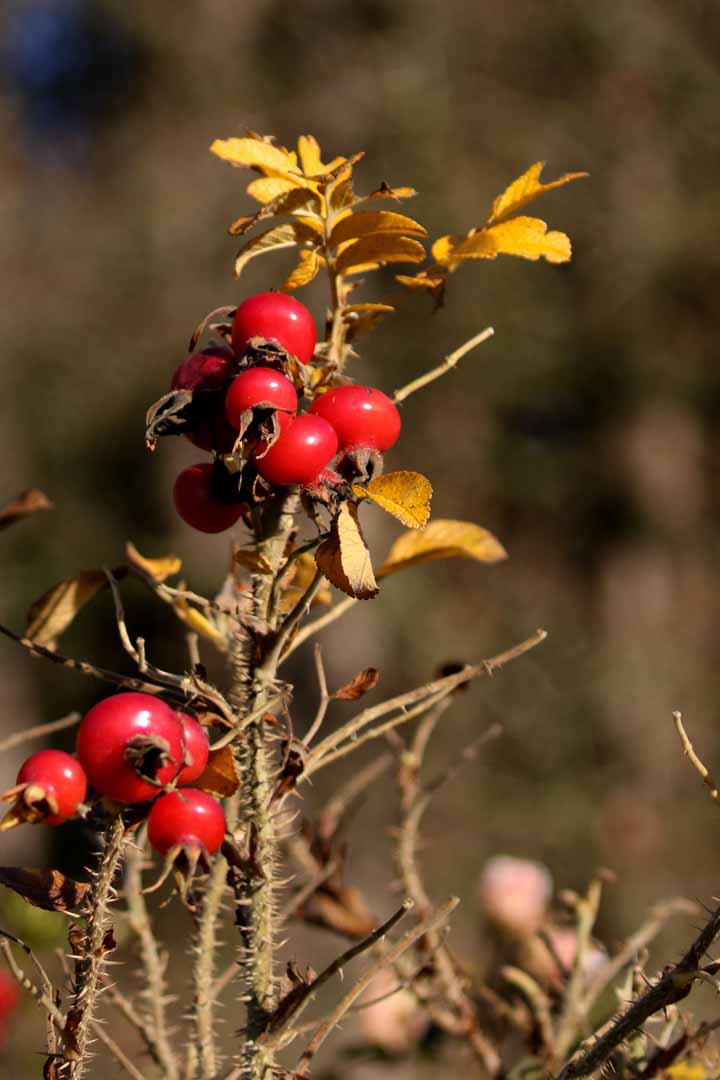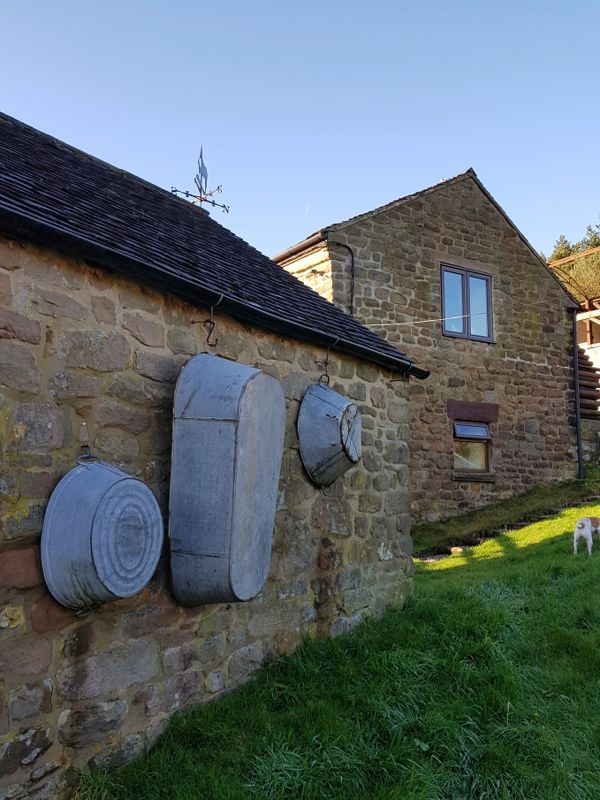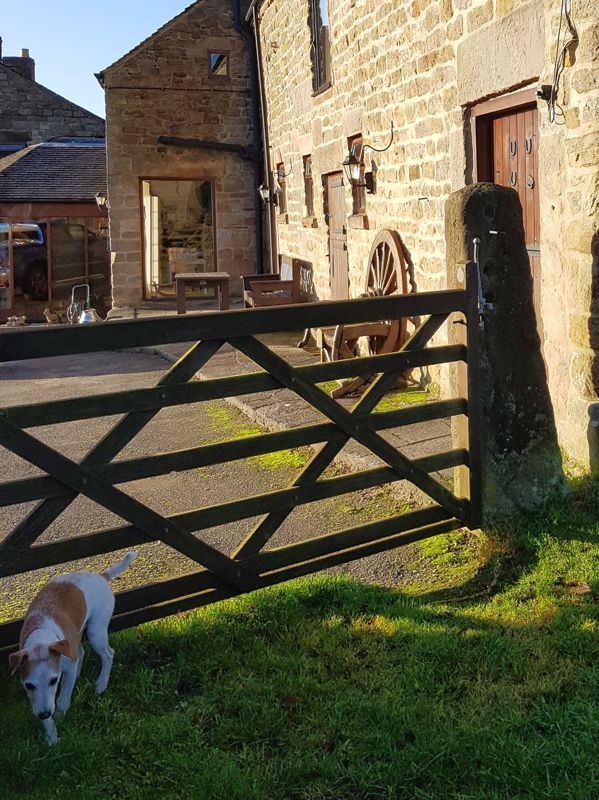 And on.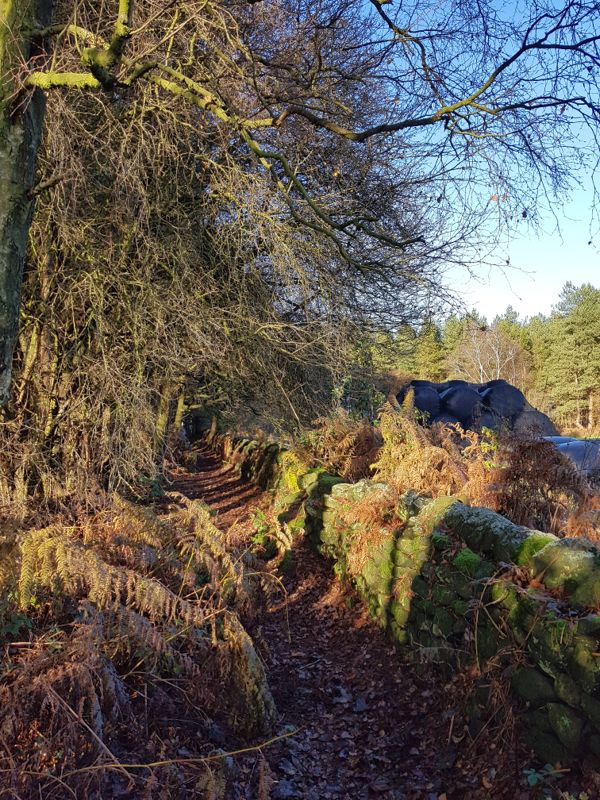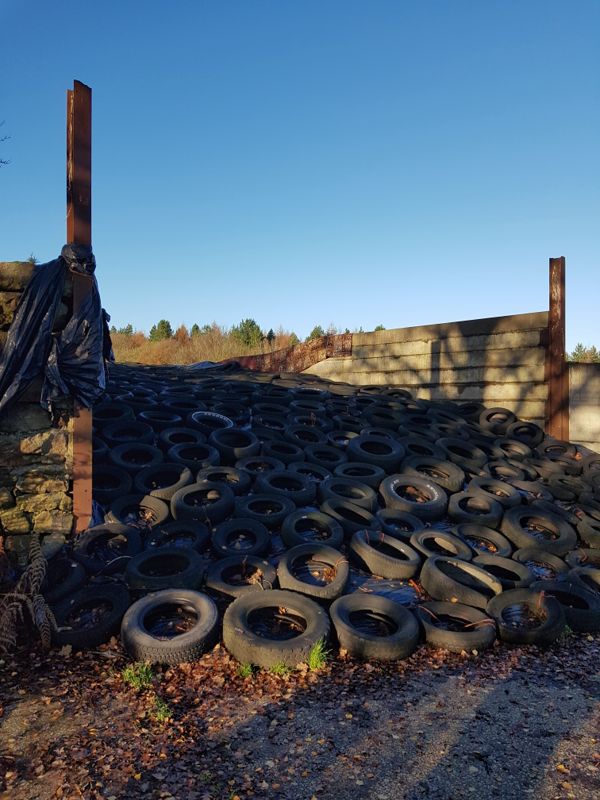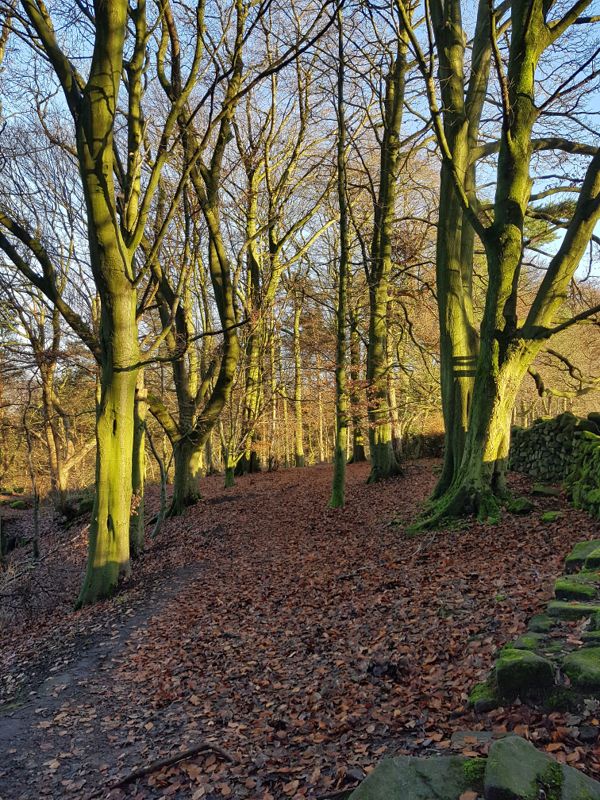 The path below is the High Peak Trail …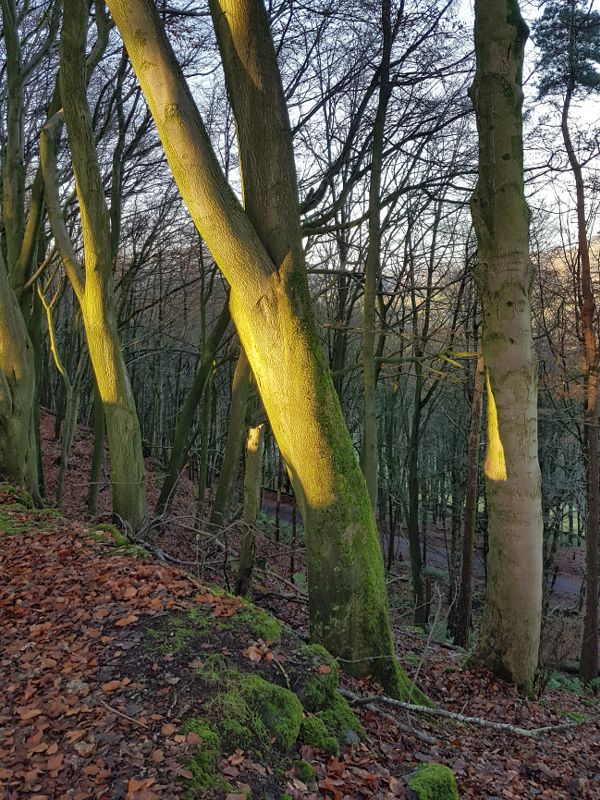 … and we're on the Midshires Way, with the two routes about to intersect. The risk of collision is high but state-of-the-art underpass technology saves the day …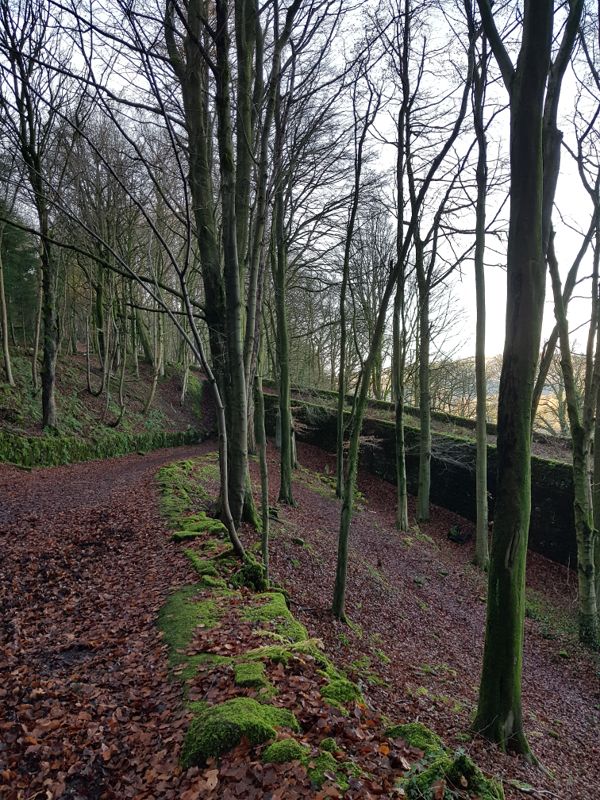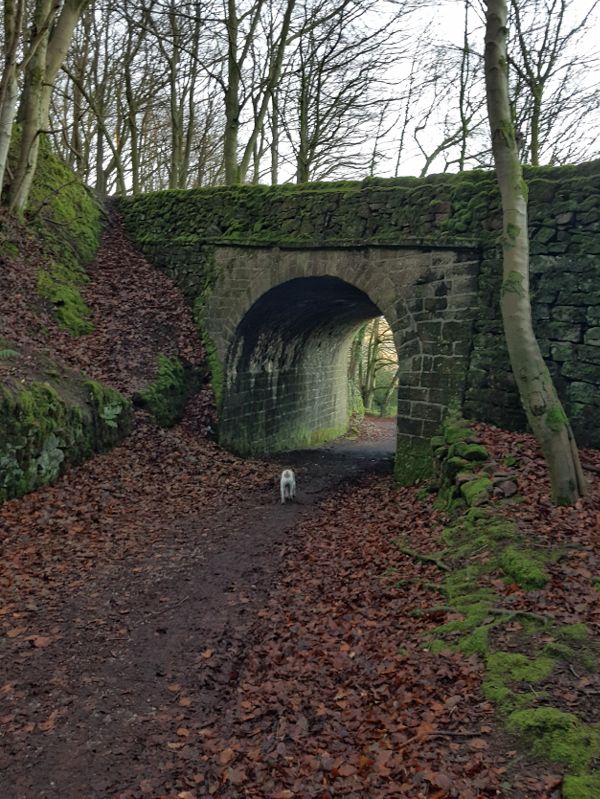 … and we're soon dropping down on Cromford, passing the mill built by Richard Arkwright in 1771, and closing the circle at Cromford Wharf.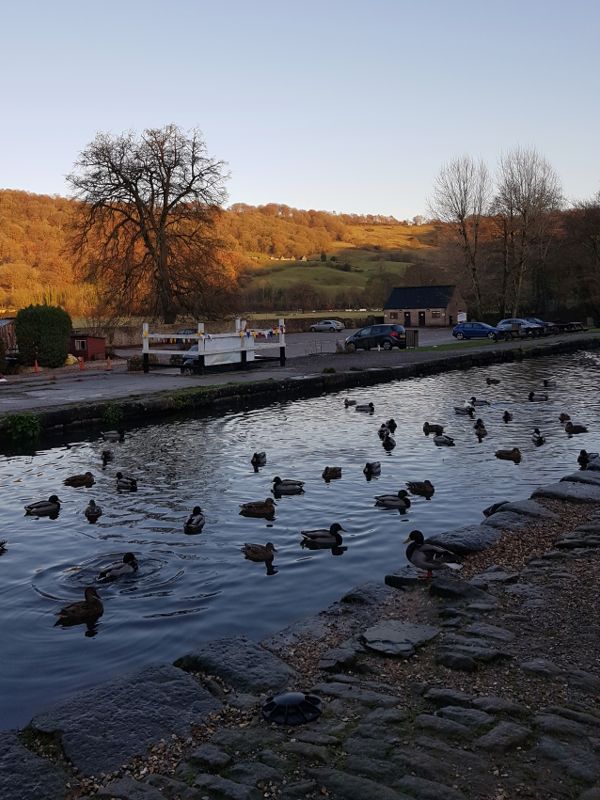 At the tea shop – lovely place – I have a flat white while sensible Sue has a tea. Then its back to the station, Sue for her car, me for the choo choo.
Fabulous day. Thanks Sue.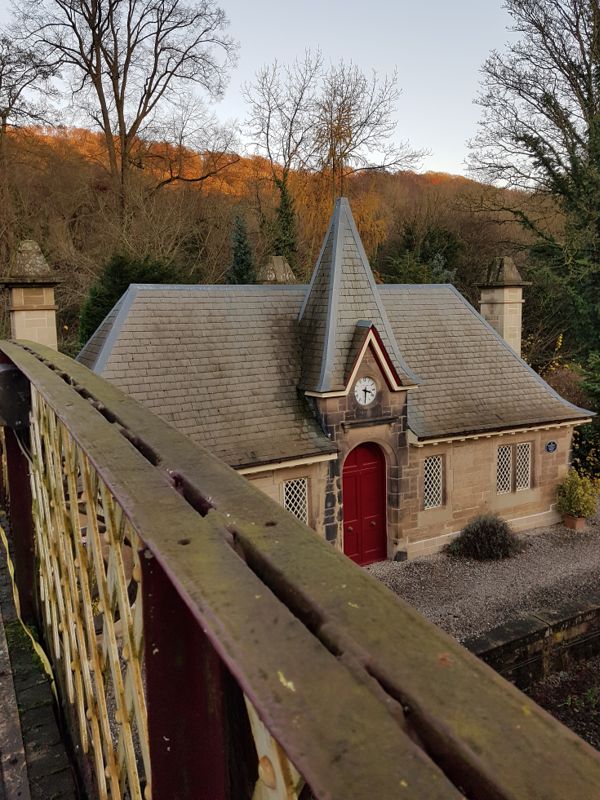 Another of my award winning shots. I call it Self Portrait on a Moving Train at Sunset.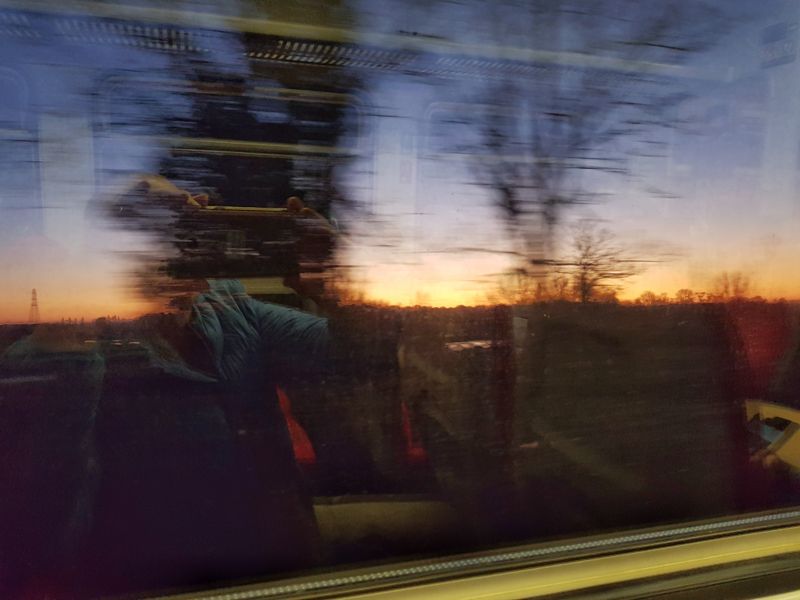 *