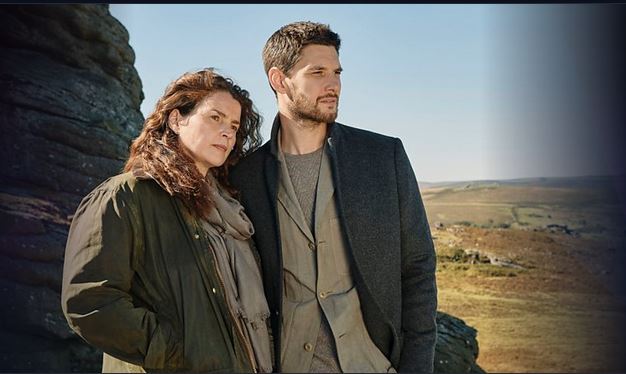 Ten minutes in, I almost gave up on this classy six parter. Not because I find the premise, thirty-something man burning with lust for sixty year old woman, a turn off. Far from it. I've had some of the most gorgeously erotic, endlessly imaginative sex of my life with older women.
One of them, back in the seventies, a good quarter-century older.
Which is pretty much the age gap between enigmatic Benjamine Golding and recently divorced Julia Day. The two meet in a museum on her sixtieth, slip out to the bar at her hotel to get better acquainted, then up to her room to get better acquainted still.
But what is Benjamine after?
Concluding, on the basis of signals received and duly processed after said ten minutes, that the answer lay in Julia's considerable wealth, I almost switched off in disgust.
I'm glad I didn't.
Because the question – what's Benjamine after? – remains unanswered right to the final curtain, though there are clues and feints throughout. This is a splendid drama, beautifully written and acted, and sumptuously shot, which not only has us guessing to the very end but morphs in its later scenes from to-the-minute social observation – Julia's being one truly fucked up example of a thoroughly modern family, to which Benjamine brings a darkness of his own – to old style melodrama as Julia Ormond, aka Julia Day, turns in a finale worthy of the great Joan Crawford.
So what if Gold Digger does resort to a credulity stretcher here, a corny device there, to move things along? So what if only one of the two interlocked questions, age difference, is addressed while the other, wealth disparity, is not?
With drama this good, to dwell on such minor details would be just plain churlish.
*