Note to self: when sleeping overnight in car on industrial estate, avoid tight spaces behind lorry trailers.
On Tuesday night I disregarded this elementary advice. Having left the Kings Arms shortly after posting Afloat in the Fens, Google Maps took me to just such a location, where I ascended a short incline leading to a goods yard of heavy locked gate, high iron railings and CCTV threat.
In front of the gate, a t-junction. To the right, a seventy metre metalled cul de sac terminating in an urban jungle of towering bramble. Ten metres short of said jungle a HGV trailer, orphaned from cab, lay parked up.
Shoulda realised it was this side of the fence for early getaway. Didn't though. Just enough space to tuck the Skoda behind it, hidden from the world's view. Teeth cleaned, driver seat pushed back to horizontal, I got into sleeping bag and settled down. It was 22:52.
At 05:15 I awoke to bin din. But what would bin men be doing here? Jerking self upright, I divined that cab and driver had shown up to back onto and mate with my friendly trailer.
A throaty engine ticked over, as resounding a call to action as ever was heard by the recently somnolent. It seemed unlikely the driver would reverse, but was I willing to put this to the test?
That gap I'd squeezed into the night before – it had seemed a topping wheeze at the time – now had me too close to be seen from wing mirror of newly arrived cab. In the event, unlikely to be sure, its skipper saw fit to back up, things would not go well for me. With no back rest – no time for that – I turned the ignition: key left in the night before, as is my wont in circs where the case for a speedy departure may prove compelling.
Zilch. No juice. Unheard of! Deisel Skoda Favias are famously reliable, but this was no time for dwelling on my feelings of betrayal. I hit the horn – hard, long and with feeling – but cab and trailer were already pulling away, with ne'er an inch of backslide.
That short incline mentioned earlier now came in handy. For the first time in decades, shielded from public scrutiny and attendant shame by darkness and surreal location, I bump started.
Second note to self: avoid sleeping in car overnight in tight space behind HGV on industrial estate, with side lights left on.
I drove forty minutes. Dawn was breaking as I reached, again with help from Larry Page, a Tesco Extra on the 'skirts of Huntingdon. At the summit of a vast empty car park I prayed to the gods of motorised transport, and switched off.
My choice of pitch was wise but unnecessary. Battery and alternator are fine. Wish I could say the same for my degree of common or garden nous.
Over coffee I studied the OS map on my phone – as sound a £24.99 per annum invest as ever I made. The OS I mean, the phone set me back a tad more. Houghton Mill appealed, on the Great Ouse a few miles downstream of Huntingdon and Godmanchester, two upstream of St Ives. I drank up, fired the engine first time, and was soon easing into a free parking spot, no time limit, in the village's pretty square. A 200 metre walk took me to river and eponymous mill.
Deciding to leave rolled up canoe in boot, I pop camera, water and vittles in my rucsack and set off for a day's walking.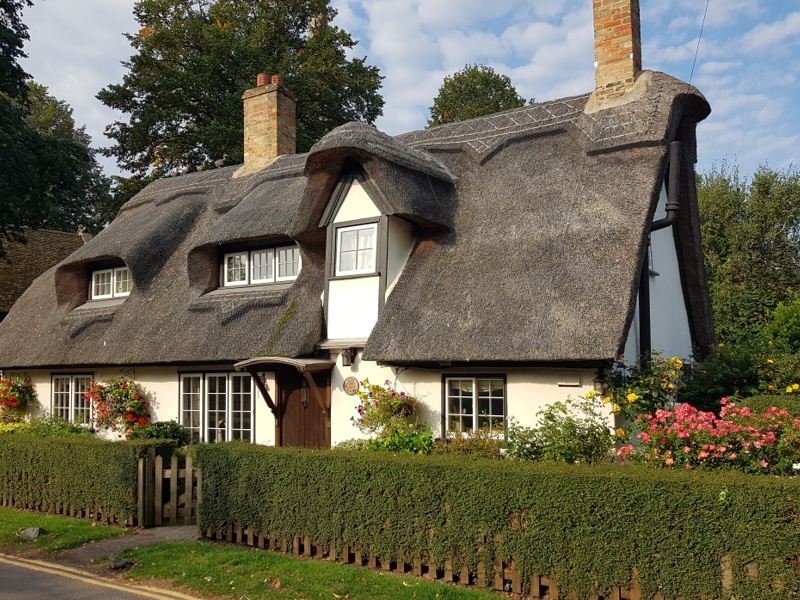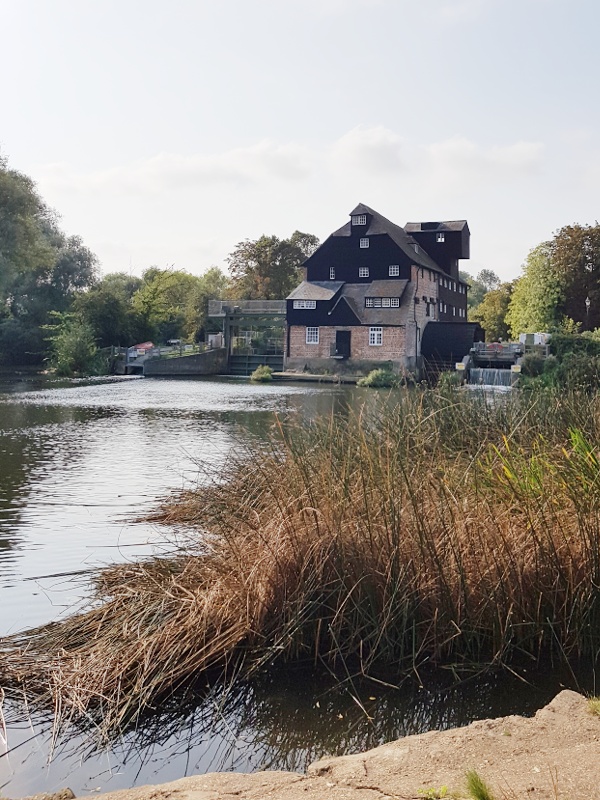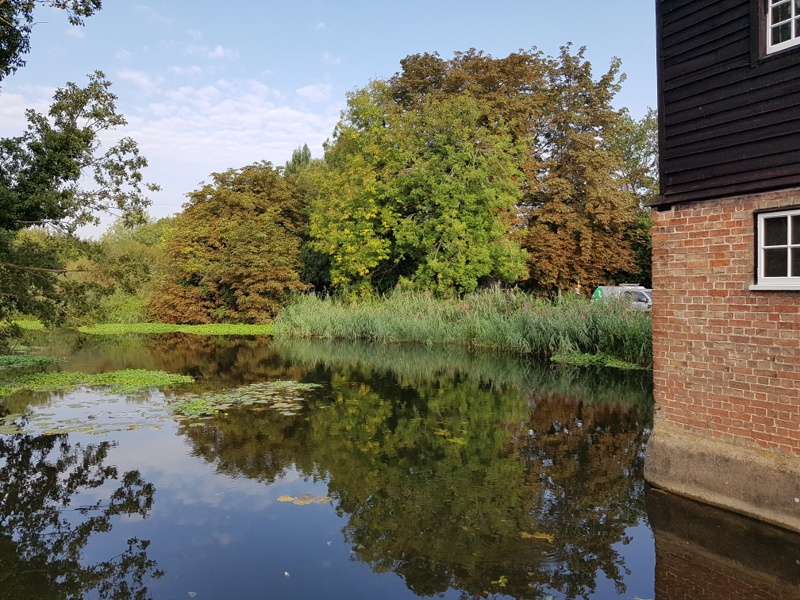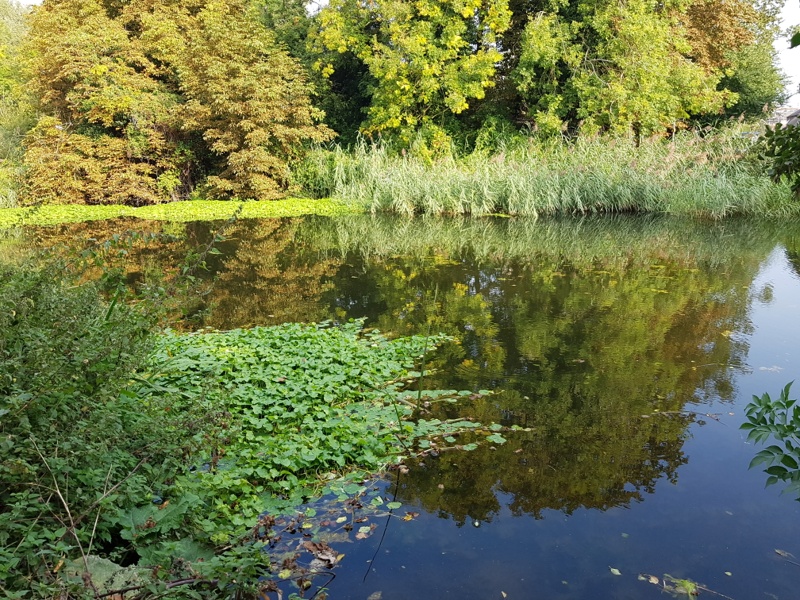 Backwater from the Gt. Ouse.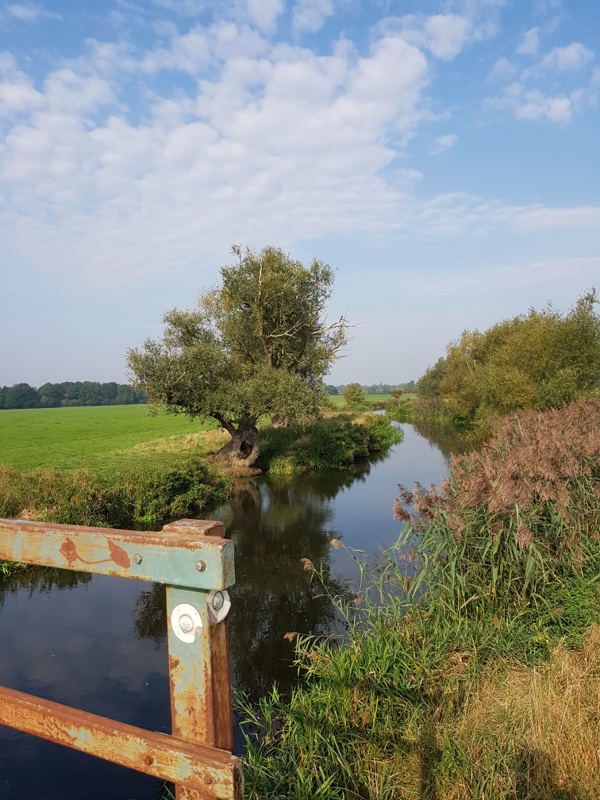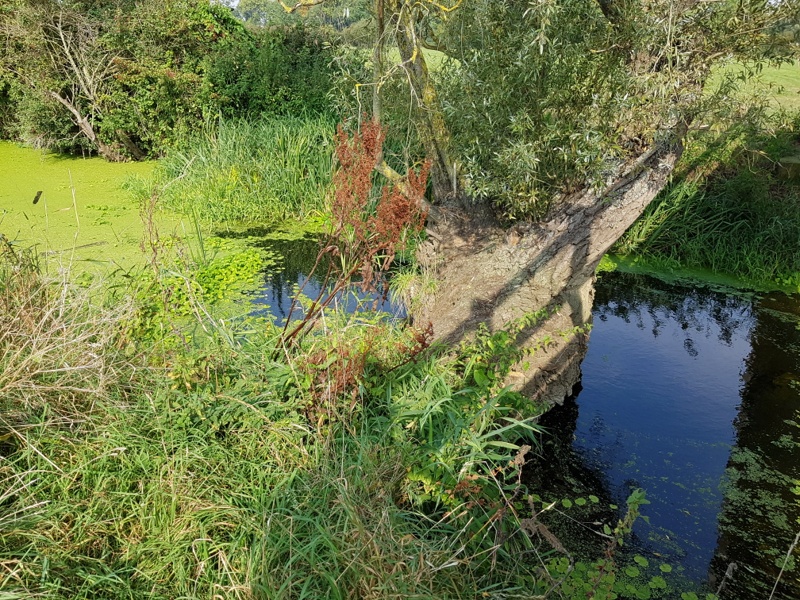 Church of St Mary the Virgin, Godmanchester.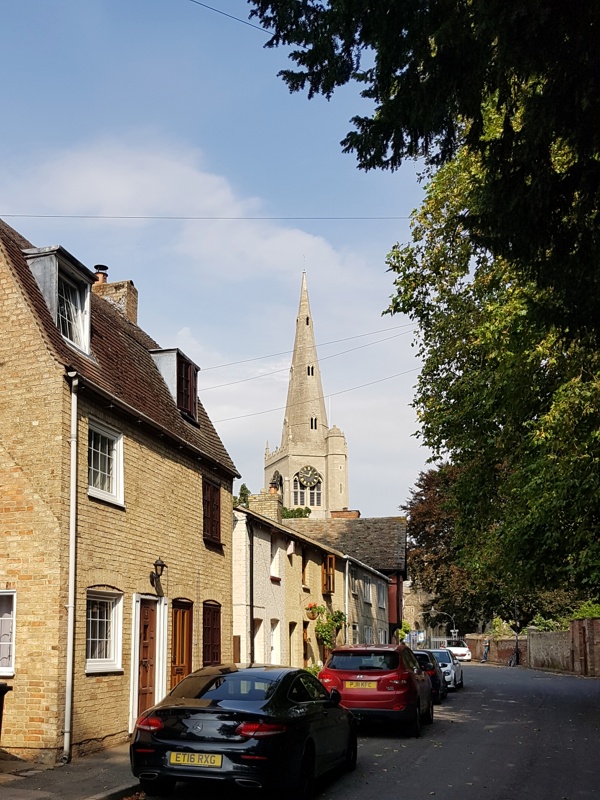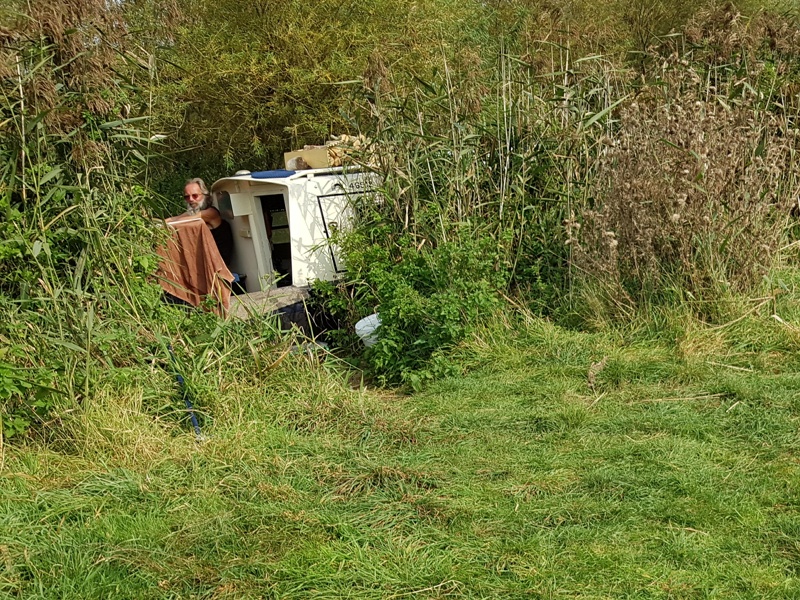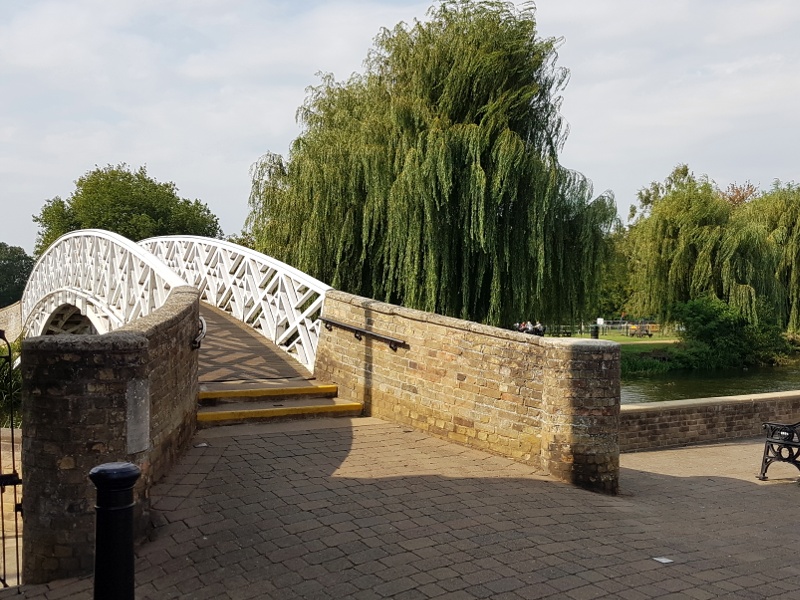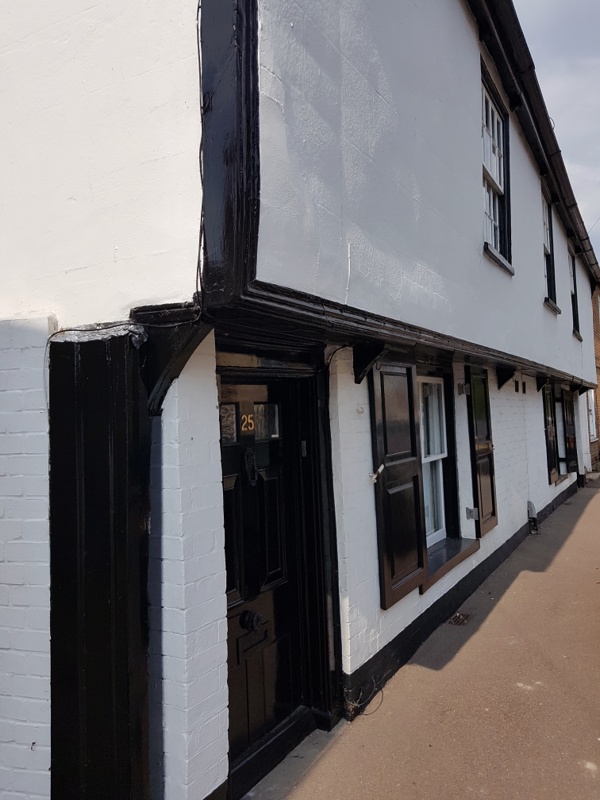 Over the ancient bridge into Huntingdon, birthplace of a distant relative of Thomas Cromwell as seen in Wolf Hall.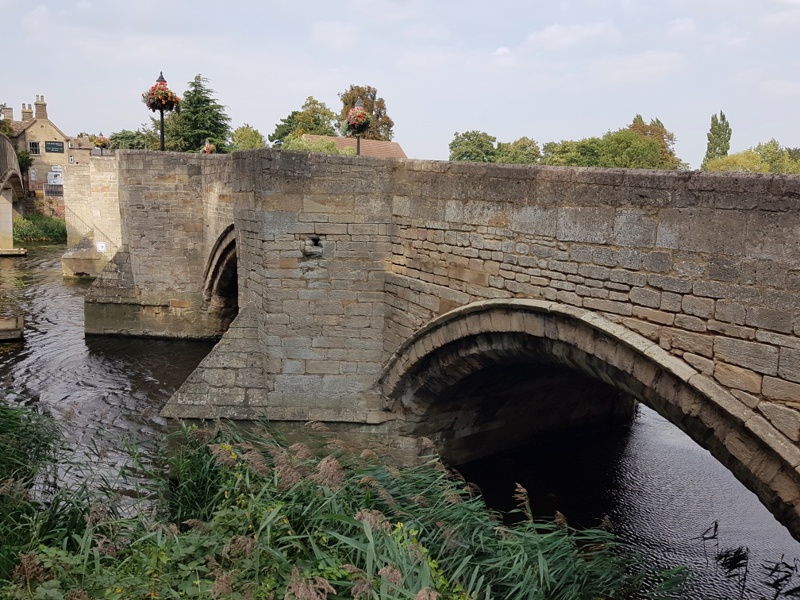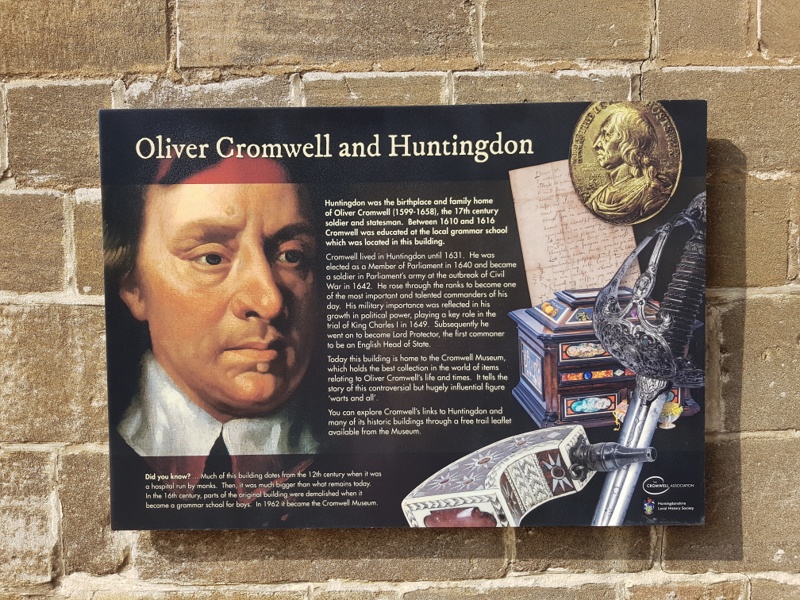 All Saints, Huntingdon, better looking and historically more interesting than the larger St Mary's just up the road. I took pics of the fine pews, organ and stained glass with my proper kit, but they await processing.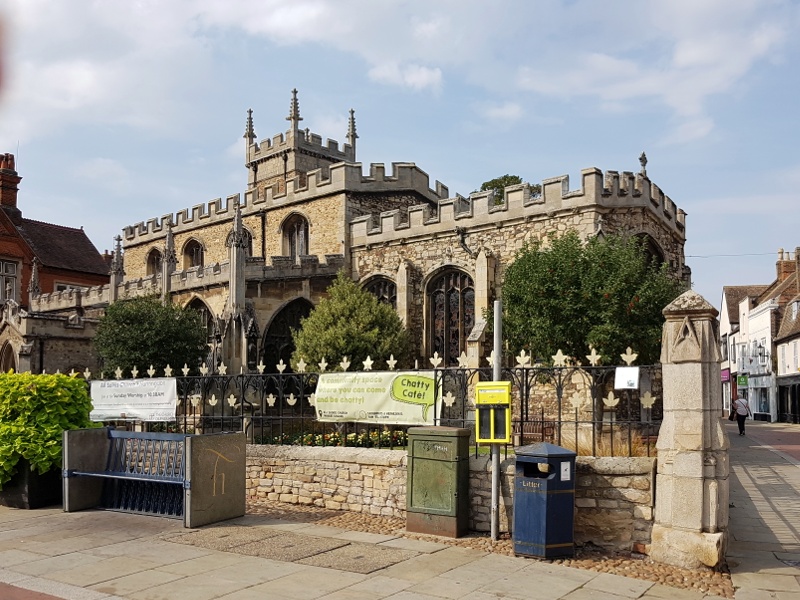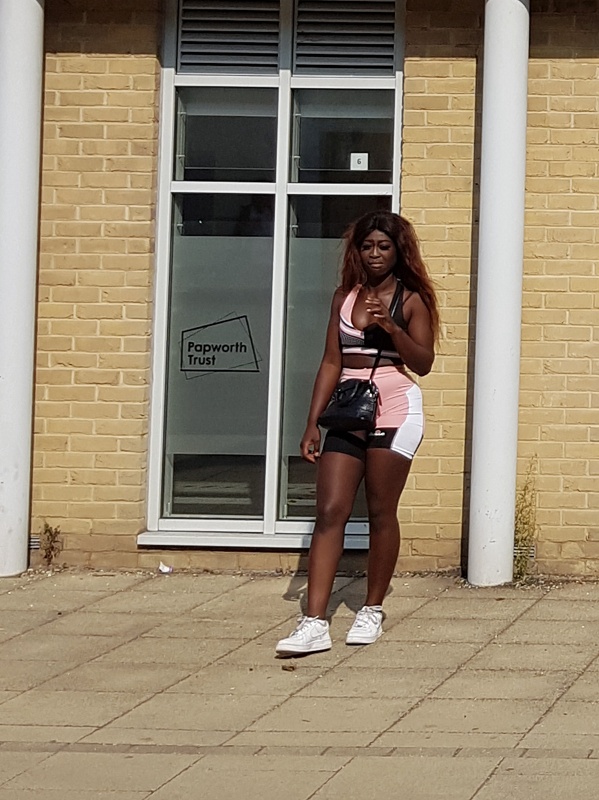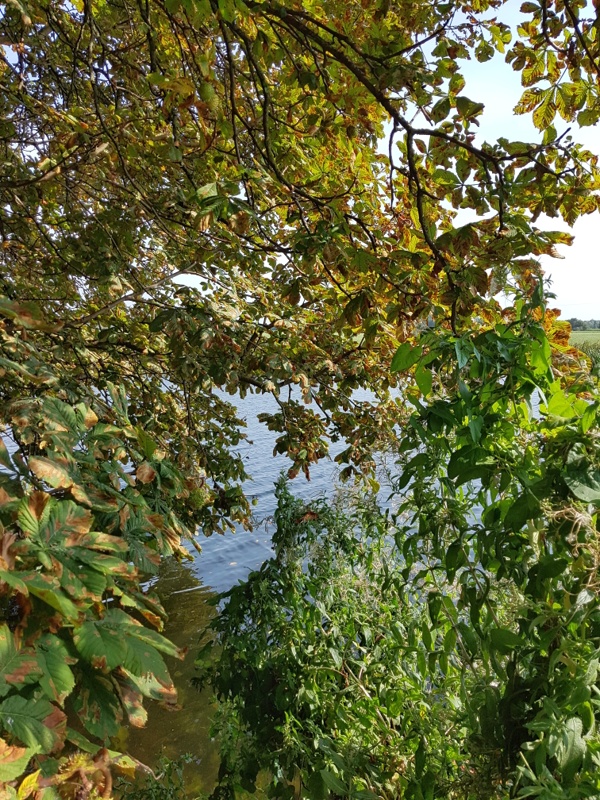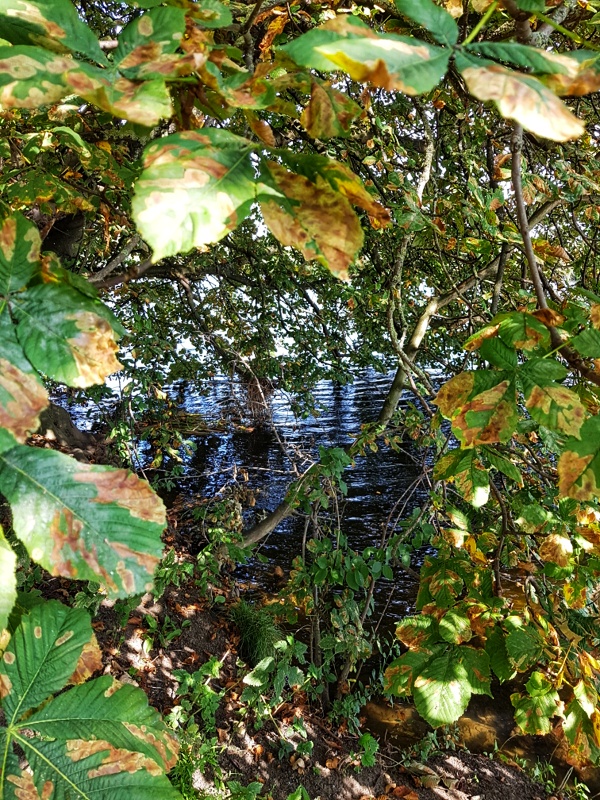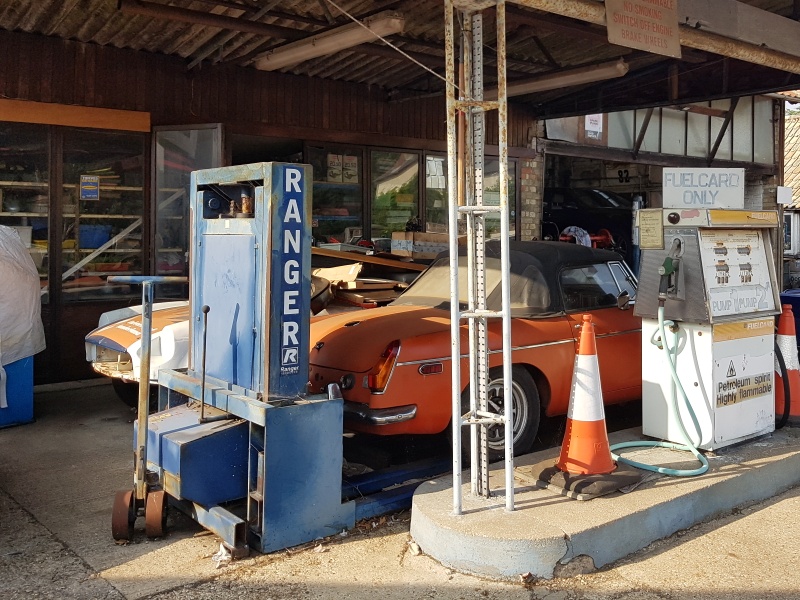 I get the bus back from Huntingdon. In The Three Horseshoes, fifty metres from my patiently waiting car, I sink a leisurely pint. Then go in search of overnight spot, determined to give lorries lots of room, and religiously switch off all battery draining devices.
*