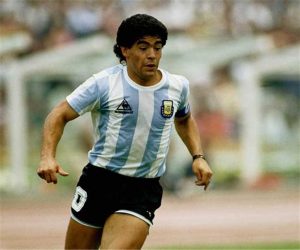 Telesureenglish.net yesterday:
Political, religious, and social leaders, as well as former dignitaries from different parts of the planet, expressed their sorrow for the death of the Argentinean idol.
There is no doubt that the death of Diego Armando Maradona has left no one indifferent. Many personalities worldwide have expressed their grief after learning of the end of the former Argentine football player. The world of politics has been no exception, with various comments reminding us of the importance of number "10", some even mentioning his well-known political views.
A great friend of Cuba and Venezuela, Maradona left this world on the day that marks the fourth anniversary of the death of his friend and political legend of the second half of the 20th century, Fidel Castro. For Maradona, Castro was "a second father."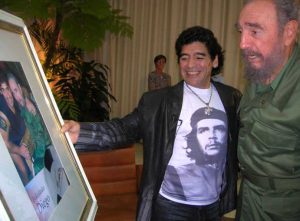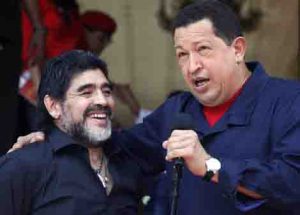 Maradona's football career is a prominent part of his legacy. But his political views were as big a part of life as anything else. He was well-known for supporting leftist politicians in Latin America. He was reportedly fascinated by Venezuela's Bolivarian revolution. He visited the country several times, where he met Evo Morales and Lula da Silva. He also traveled several times to Cuba, where he underwent treatment to shake up a drug addiction and became close friends with Fidel Castro with whom he met several times.
One of the first to speak after his passing was the Venezuelan President, Nicolás Maduro, a friend of Maradona, who wrote in his Twitter account: "Much sadness has left us the departure of the legend of football, a brother and unconditional friend of Venezuela. Dear and irreverent "Pelusa", you will always be in my heart and in my thoughts. I have no words at this moment to express what I feel. So long Pibe de America!" 
Alberto Fernandez, president of Argentina, declared himself "desolate" for the death of Diego Maradona and decreed three days of national mourning.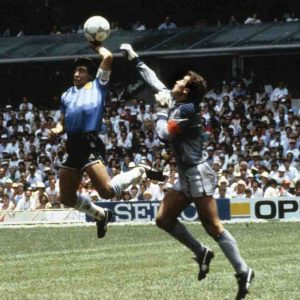 *