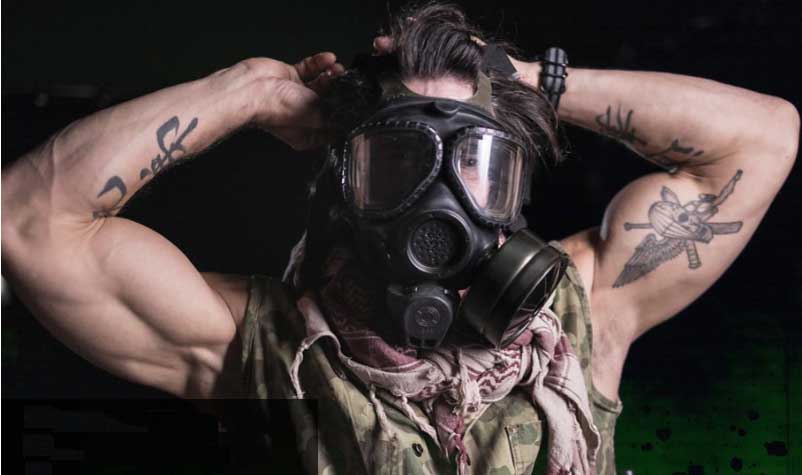 Caitlin Johnstone – yes, her again – says today that:
The Capitol riot wasn't the worst thing a US president has done. It's not even the worst thing this president has done. It doesn't come near his top ten. It's not even the worst thing he's done this month.1
This is clear to anyone who thinks non-American lives matter.
Imagine a world where ordering the butchery of human beings in other countries elicited the kind of outraged backlash we're seeing over a riot quantifiably far less destructive. Imagine a world where the US saw those victims as human beings. It would be good.
If your response to being told the US empire constantly does far worse things than the Capitol riot is to shriek "STOP MINIMIZING THIS!", it is you who is trying to minimize the horrors of US imperialism. Obviously the Capitol riot was bad. Now look at US military slaughter.
America's imperial violence, with my country's active and avid complicity, is the most prevalent theme of this blog. I'm thinking about it even when not writing about it. Like death, taxes and Banquo's ghost it's always there; now at the fore, now at the back of my mind.
A simple but not simplistic definition of imperialism is as the North-South export of monopoly capital, and South-North repatriation of profits. The exploitative relations Karl Marx dissected, between Capital and Labour, were underpinned by the State's monopoly on violence. They still are. But those relations have to a game-changing degree become relations between Northern Capital and Southern Labour. These too are underpinned by a monopoly on violence, held by a handful of nations armed to the teeth and led by the USA.
(That the imperialist powers have a less secure monopoly on violence at the global level than at home is what now makes the world so perilous. See Our beautifully democratic wars.)
I gave imperialism central place in my recent post on the tragedy of Corbynism. I began with a claim that my differences with the liberal and even Marxist left boil down to their failure to see, as a matter not of opinion but incontestable fact, that ours is an imperialised world. This failure, and an Overton Window which makes writers like me seem extreme, puts my views on subjects as superficially disparate as Russia, Brexit, Trump, Syria and Venezuela beyond the pale.
On Donald Trump, for instance, my 2016 refusal to accept Hillary Clinton as lesser evil baffled and infuriated liberal critics, one of whom called me 'human excrement'. If you too are baffled and infuriated, might I suggest you do three things. One is to re-read Caitlin's words, above. At time of writing these are augmented on my masthead by another of her edgy offerings:
In two centuries we've progressed from expecting our leaders to murder brown-skinned people while saying racist things, to expecting our leaders to murder brown-skinned people while condemning racism.
The second is to compare Trump's record on murdering brown-skinned people with that of Bill Clinton (don't forget the half million Iraqi under-fives), George Bush (and his puppet masters, Dick and the other Donald) or the absurdly idolised Barack Obama.

Not all Americans are (politically) shallow, self absorbed and privileged but IME the cap fits most Obama fans.
The third is to get out of the binary mindset, another product of the Overton Window, which has us equating refusal to accept Clinton (and now Biden) as 'lesser evil' with support for Trump. Or saying that placing the Capitol rioters in perspective was tantamount to cheering them on.
The focus of my Corbynism post was what I deem the most incisive of the many post-mortems I've read on Labour's crushing defeat thirteen months ago. It alone put Britain's status as major imperial predator at the heart of its analysis. A key aspect is that British workers – i.e. all whose sole or primary means of meeting their material needs is to sell their labour power, white collar or blue – are lesser beneficiaries in the super exploitation of the global south.2 This conclusion was challenged below the line by commentators I respect but with whom on this matter I differ.
That post also prompted John Smith – author of Imperialism in the twenty-first century – to send me a 25,000 word PDF, based on a paper recently given to a conference on International Solidarity and Relational Inequality. At present I'm a third of the way through it, but hope to give a review in the not too distant. Meanwhile, though its tone remains academic – a guarantee of tiny audiences – it goes some way to addressing my sole criticism of Imperialism in the twenty-first century: that its density puts so invaluable an achievement beyond the reach of all but the most committed.3
Pending that review, let me leave you with this commendably lucid extract:
So, the left has embraced Black Lives Matter … affirming how important it is to remember the legacy of 19th and 20th century imperialism. But what we do not hear from any section of the left, including the great majority of those who identify as the revolutionary left, as Marxists, is any recognition, let alone explanation, of how imperialist plunder of poor nations is still going on. Imperialism is not just something that happened long ago, it continues right now … in old as well as new and sophisticated forms, indeed on an unprecedented scale, damaging and diminishing the lives of hundreds of millions, even thousands of millions of working people in Africa, Asia and Latin America. Unless this reality is recognised and acted upon, the progressives' embrace of this antiracist movement is in fact an attempt to smother it, and the lefts' policies and programmes point rebellious youth to a dead end.

In the neoliberal era … imperialist exploitation has become the global shift of industrial production to low-wage countries, where hundreds of millions of workers are paid a small fraction of prevailing wage levels in Europe and North America, producing intermediate inputs and consumer goods for Western firms and consumers, surpassing other forms of wealth-extraction such as environment-destroying extractivism by oil and mining corporations and the continuing debt slavery practised by parasitic Western banks and the finance capitalists they serve.
John Smith's world view, like mine, is that of a Marxist. As far as I can tell, Caitlin Johnstone's is not. Yet both are important voices on the same subject. Where John draws on theory and huge volumes of data to show what is happening and why, Caitlin skewers – in a manner second to none – the horrors, hypocrisies and outlandish consequences.
*
Caitlin doesn't say what she deems the worst things Trump did this month but my list would include refusal to pardon Julian, and would be headlined by his allowing Mike Pompeo to give Yemen's Houthis terrorist status and on the same day (January 11) reinstate Cuba as a state sponsor of terror.
'Lesser beneficiaries' does not, in my book, equate to 'junior partners' – but that's one for another day.
A recent comment by Douglas Bell on my 2017 review of Imperialism in the twenty-first century raises the issue of its opacity and asks for "a smaller version, equally rigorous but easier to understand". With no immutable law to say this task must fall to John Smith, I gave a hint that I might – might – at some point have a stab myself.