The weir at Beeston, snapped soon after our move to Nottingham in November 2018.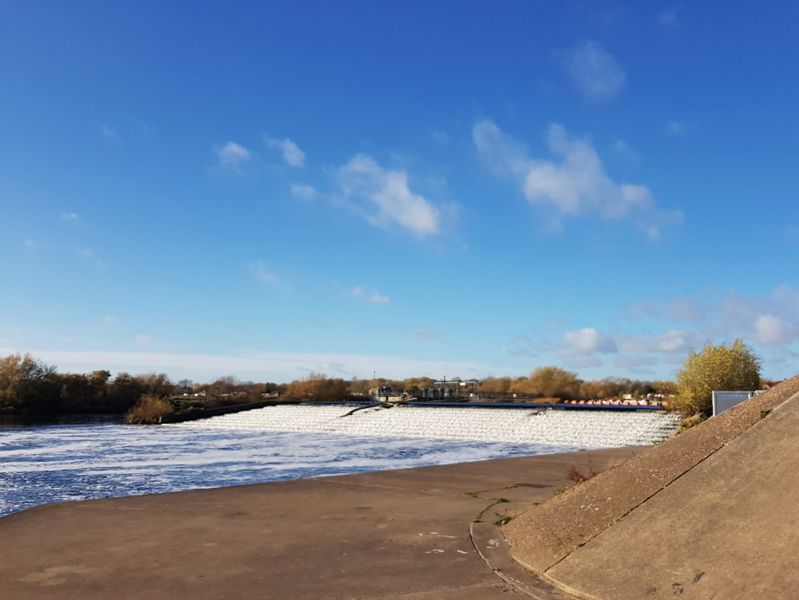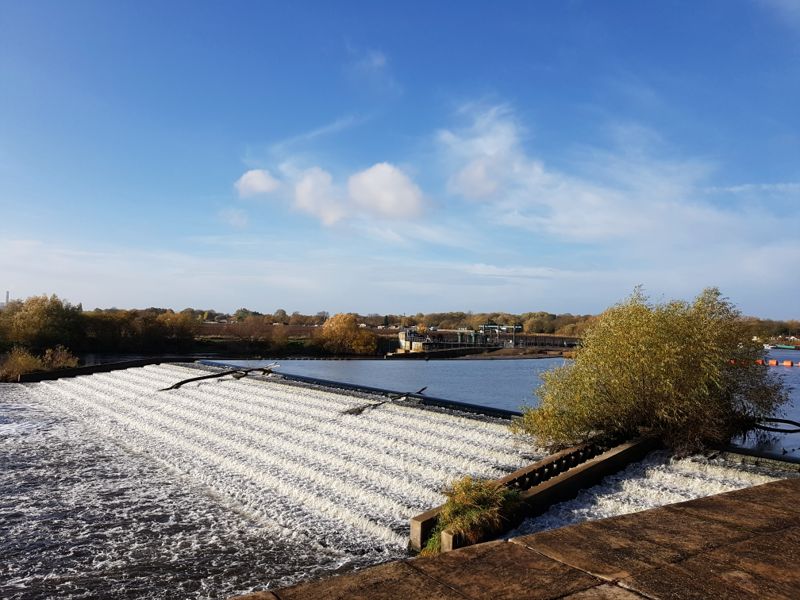 See these gates? Their concrete platform is two metres above the river.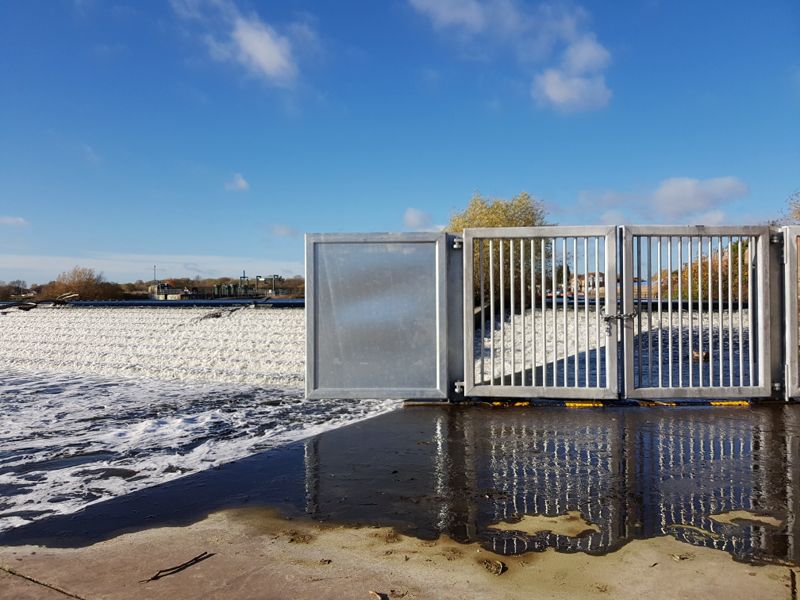 In this next image, taken in late January this year, we can just make out the top of those gates. Where's the weir though? That's what Flat Cap wants to know.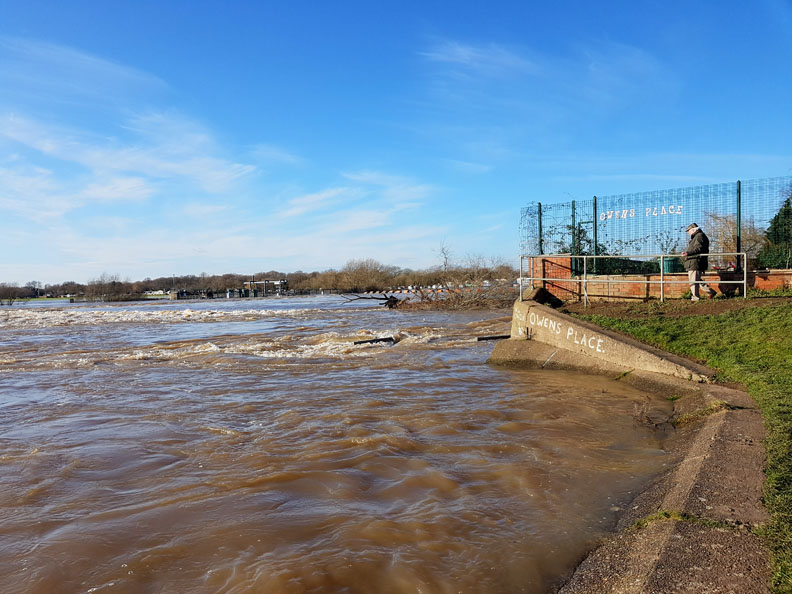 Another comparison. In November 2018, flowers commemorate brave Owen Jenkins, who had drowned sixteen months earlier at this spot after rescuing two school friends. A railed walkway terminates at a locked gate guarding the sheer drop to the concrete platform, itself two metres above the water. Or did I already say that?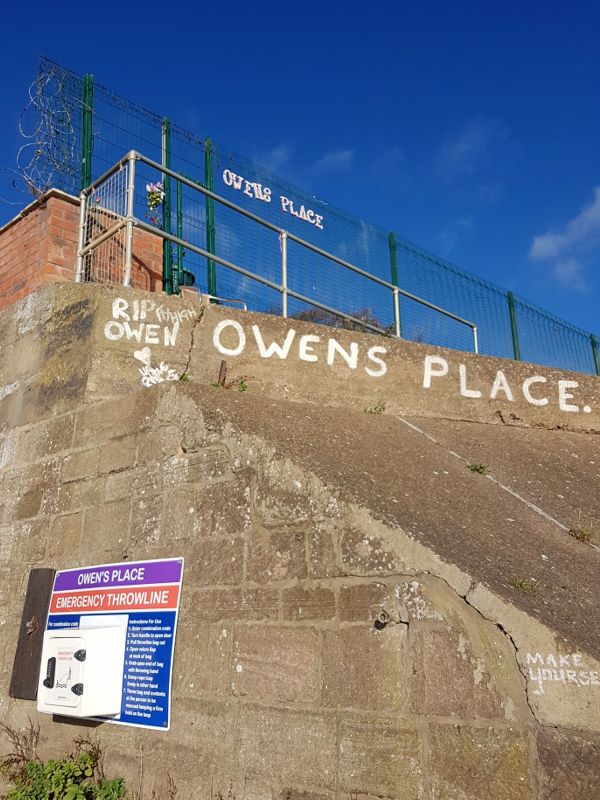 … from which vantage point Flat Cap, now in situ and striking heroic pose, surveys the January 2021 scene: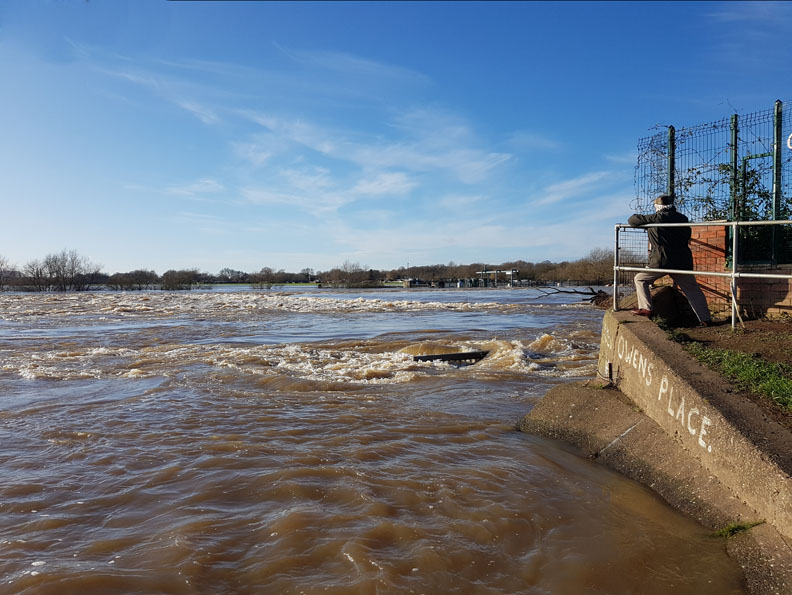 You'd think it's a spring tide but the Trent is tidal only from the Humber up to Cromwell Lock.1 Beeston is twenty-five miles upstream of Cromwell, so the sea has nothing to do with this. We must look instead to the heavy rains before and after Xmas. The Trent, in length Britain's third river and in volume of water carried its second, drains Peak District moors by way of its source above Stoke, and a Derwent sweeping southwards from Ladybower – through Chatsworth and Matlock, Amber Valley and Derby – to enter at Sawley, six miles upstream of Beeston.
It also takes the waters of the Soar, which flows northwards through Leicestershire to come in at Trentlock, two miles downstream of Sawley. After another two the Erewash had, prior to the onset of quarrying in 1900, made its own southbound entry. Nowadays it surrenders its identity to the quarries, abandoned and flooded fifty years later, which make up Attenborough Nature Reserve. The waters of today's Erewash find their diffused ways into the Trent via muddy creeks of sluggish disposition, and via the heavy sluice-gates which serve as one-way pressure valves on the bigger river's northern bank.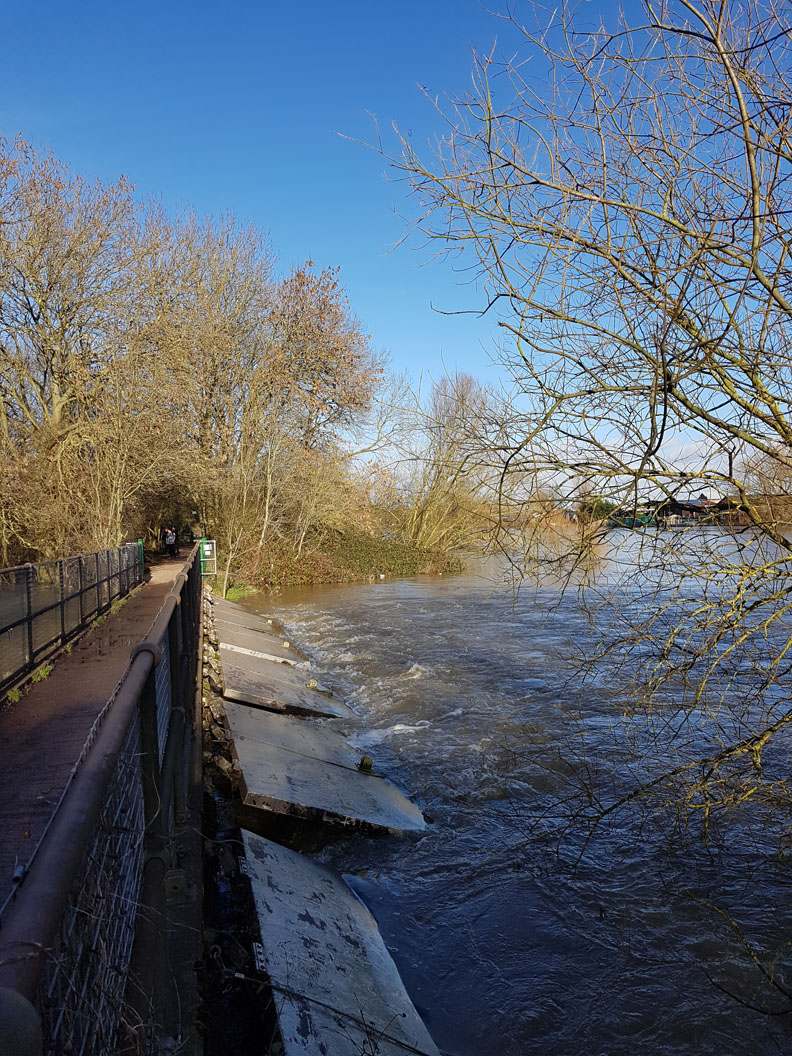 These rivers – Trent and its Derwent, Soar and Erewash tributaries – drain vast uplands to the north, gentler catchments to the south. The Trent is consequently highly and swiftly responsive, despite its size, to heavy rains across thousands of square miles. The Floss of George Eliot's 19th century novel, its climax a lethal but cathartic deluge, is none other than the Trent. These days, extensive flood plains – some grazed, some soccer or rugby pitches – have seen off much of its former menace. There's been no life-endangering flood in living memory.
Here's another trio of comparison images. Half a mile upriver of Owen's Place I snapped, also on that first visit in November 2018, this simple jetty.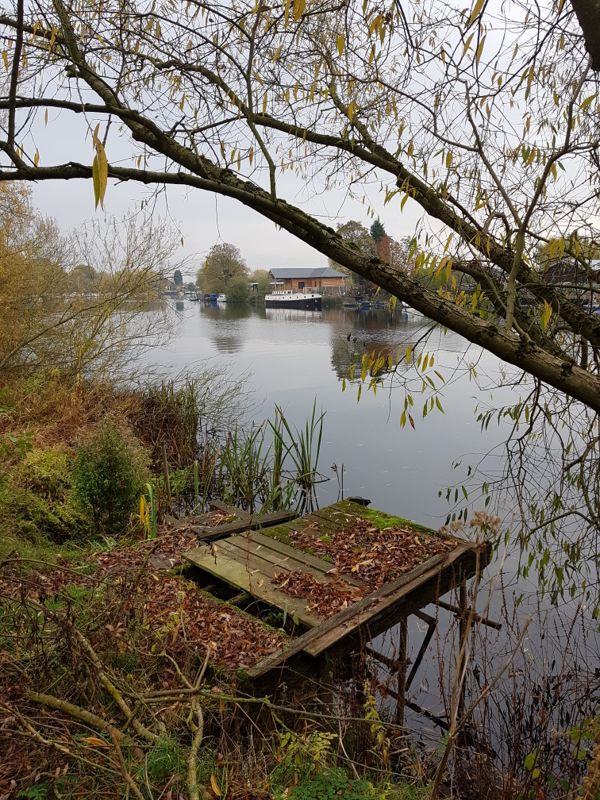 The next image shows a contrast less dramatic than at the weir, the river here having options not confined to vertical rise. (One, taken this Xmas, is to reverse the flow of the creeks oozing from Attenborough's gravel pits. Those watery relics of spent industry have the capacity to suck up some of the excess in the forms of raised levels, and flooding of the reserve's marshes and more low-lying pathways.)
Still, that ramshackle jetty has vanished. See the rope trailing the water? After November 2018 a kind soul fixed a swing from the slanting willow. Intrepid of Attenborough could now stand on the jetty, take the rope and sail over the water – with let-go option, at outer edge of arc, for the suitably attired.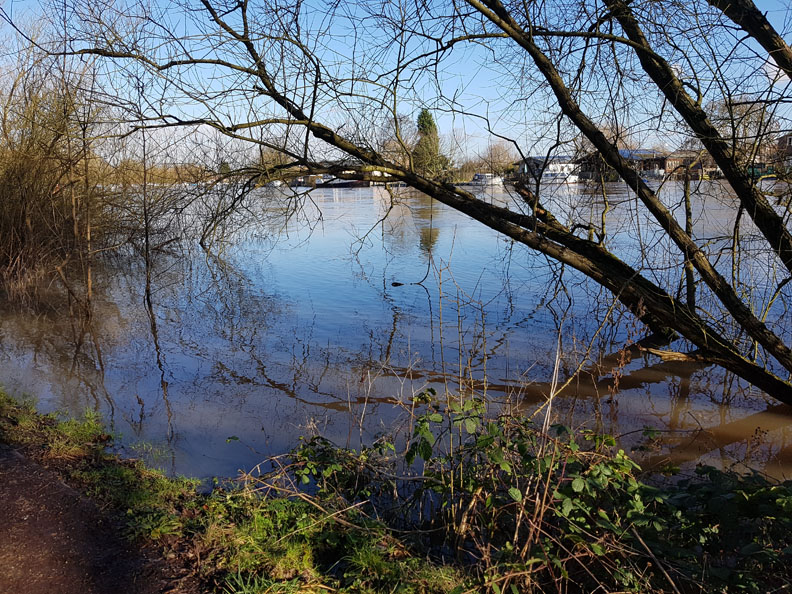 As it happens, the water had sufficiently receded on February 1st to offer the intermediate view: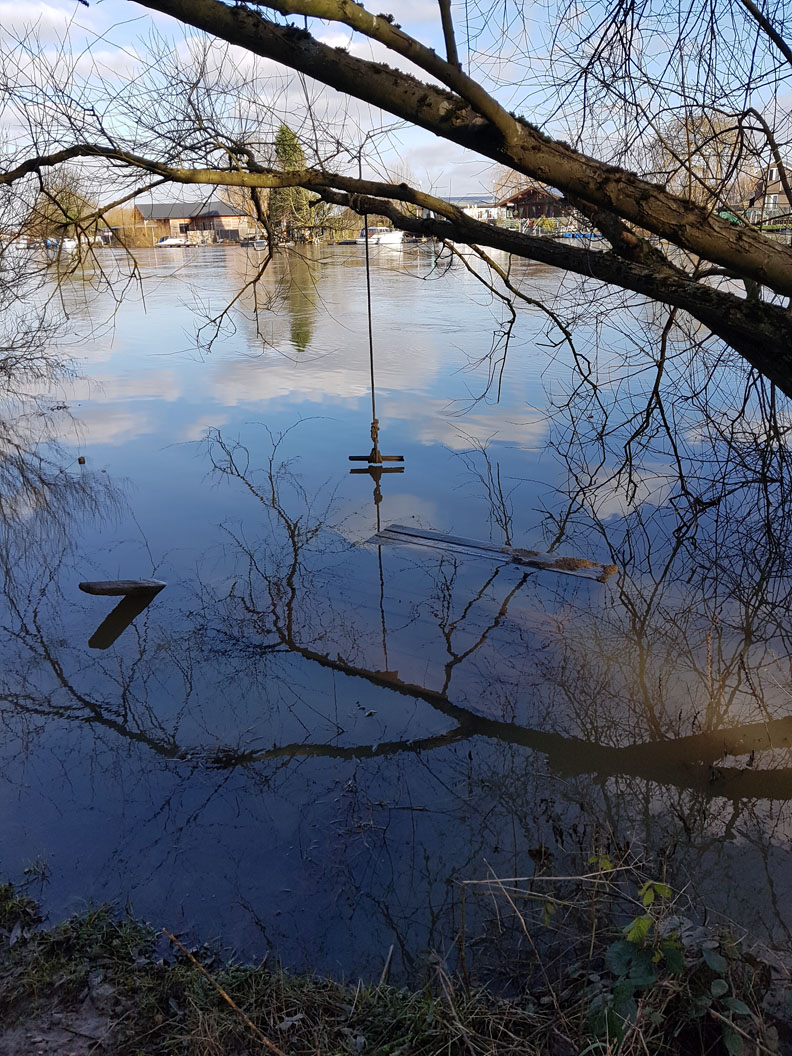 The rest of these images, all from late January this year, have no comparators. None that I could easily dig out, anyway. I got bored with keywording – no small overhead on top of all the other tasks digital shutterbuggery entails – years ago.
Shame that, but you can still see how much water we've had. Take this next picture. The inlet to right of the cyclists is in fact a sloping, concreted slipway – a roofless tunnel – which in normal conditions allows vehicles with boats on trailers to reverse down to water's edge. I know that slipway well enough to say with confidence that the water to the right of the outermost biker is twelve to fifteen feet deep.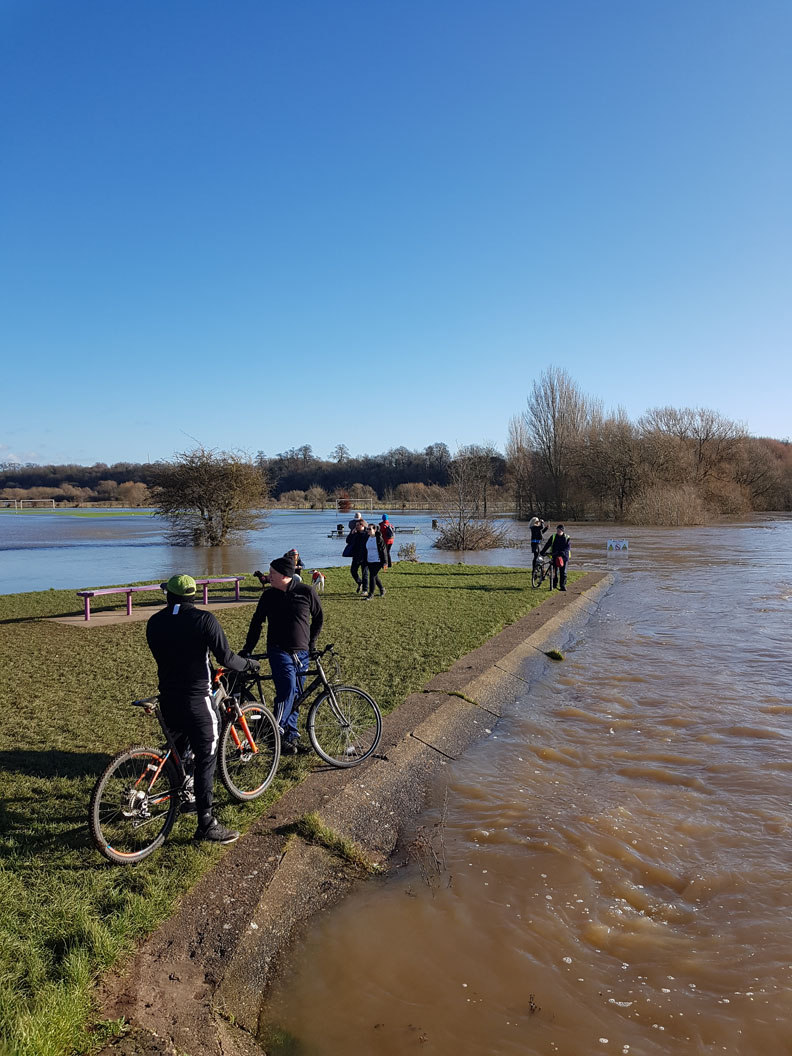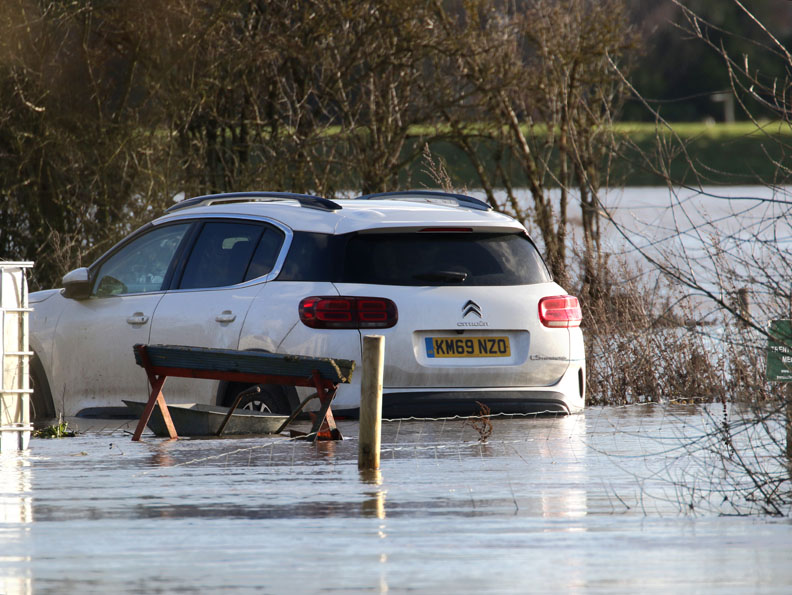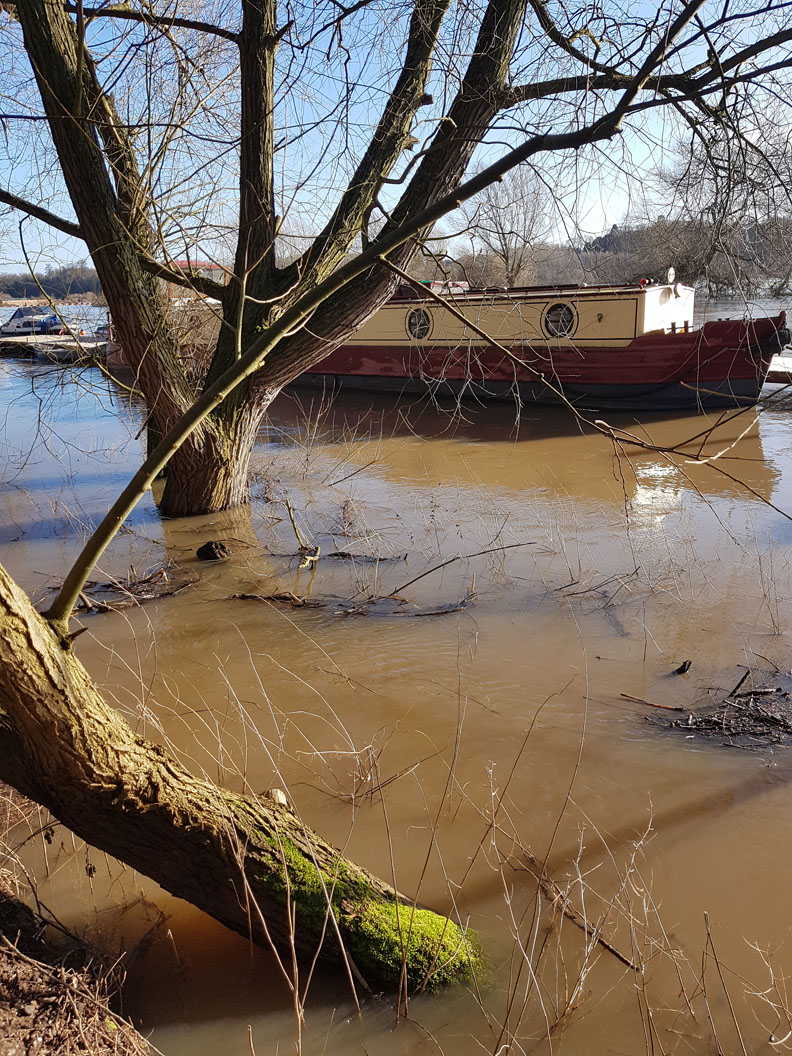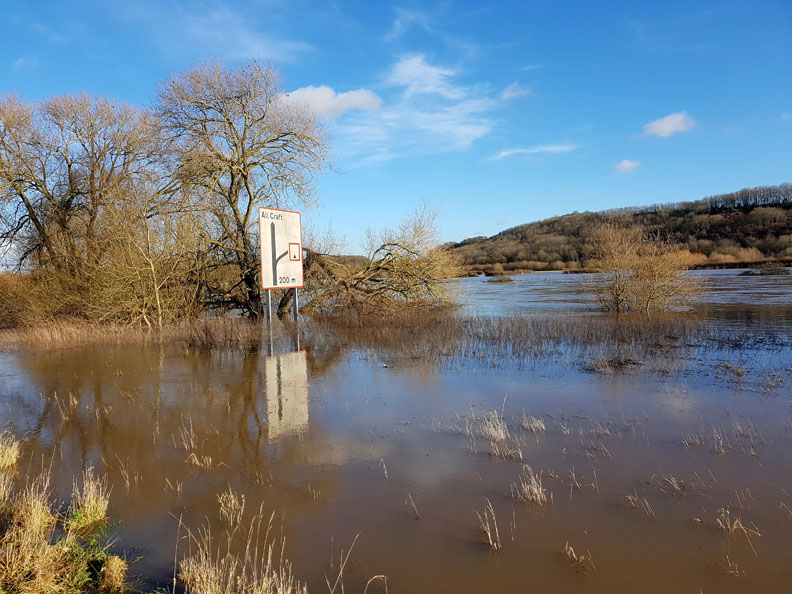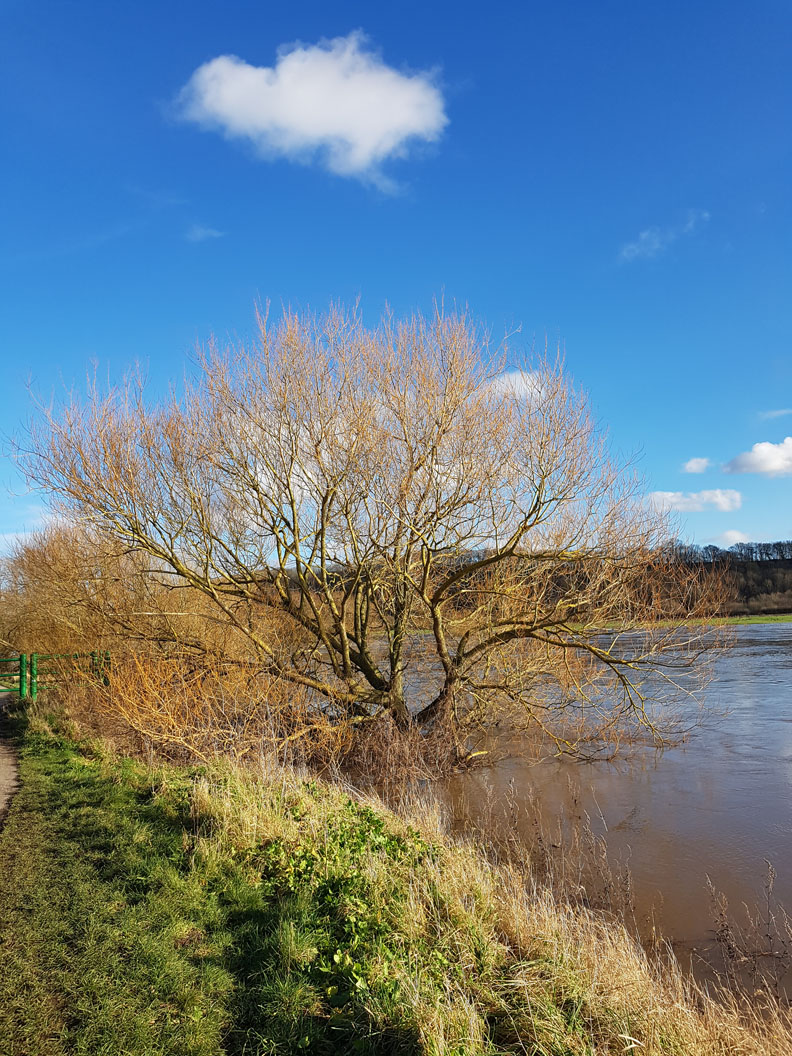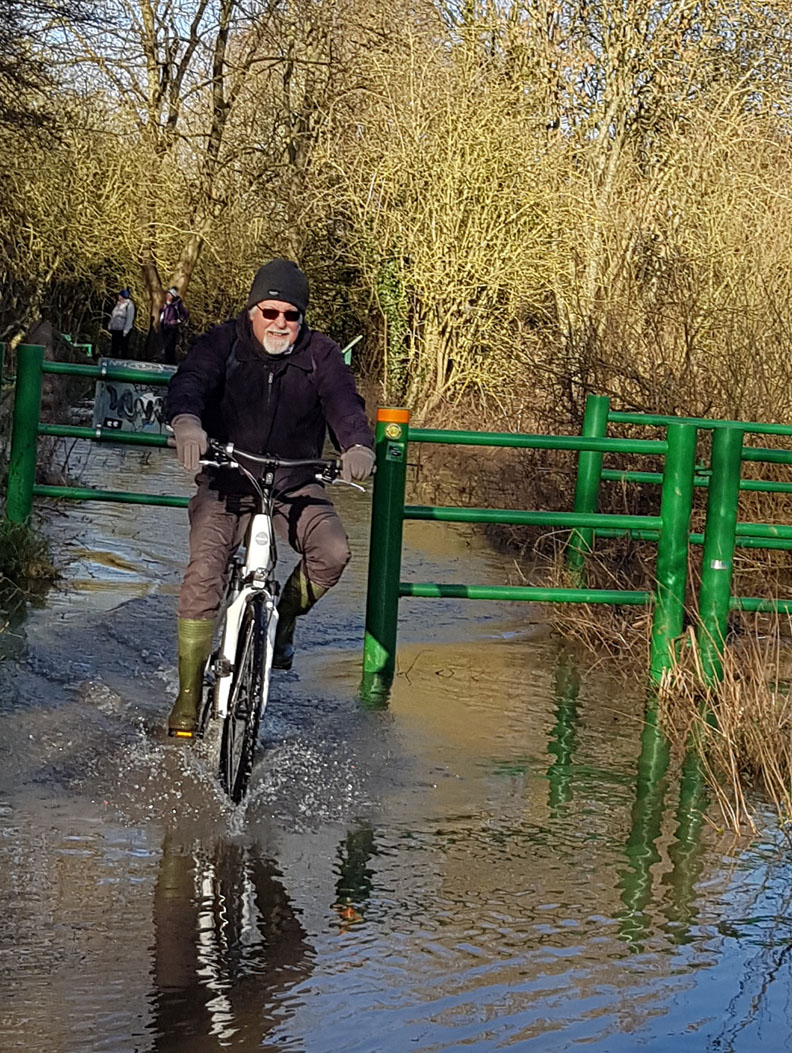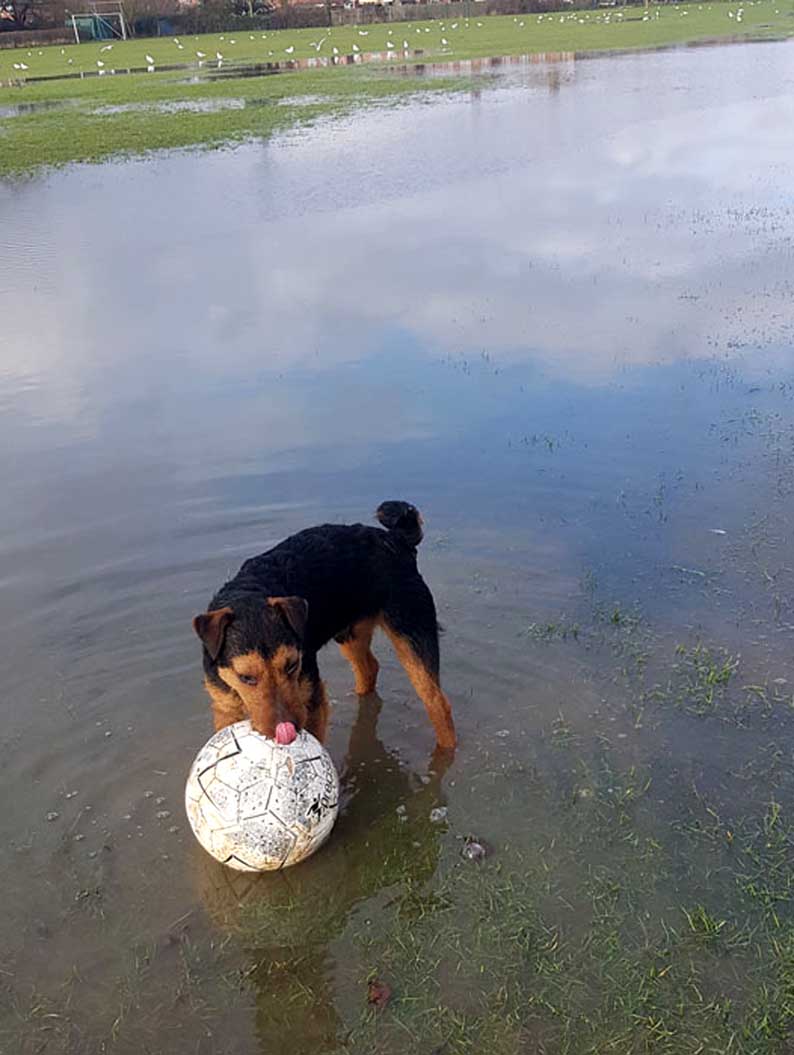 *