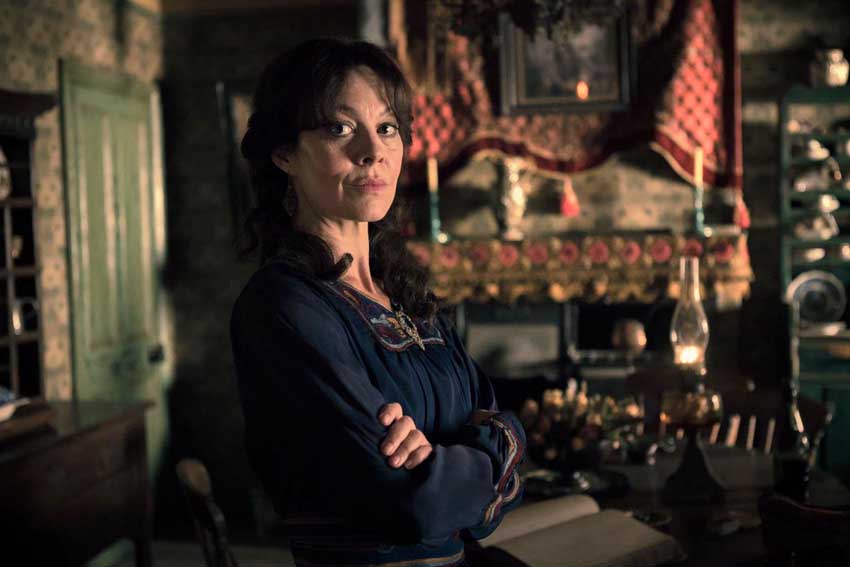 Despite its being (a) preposterous, (b) amoral and (c) reactionary in more ways than I've time to spell out, I'm a huge fan of Peaky Blinders. Larger than life characterisations by actors at the top of their game, edge-of-seat melodrama, scintillating adversarial dialogue and operatic over-the-topness – qualities also abundant in that other Beeb cliff-hanger, Line of Duty, but with added bonus of stellar production values and lavish detail on an explosive period of British history – had me glued to each series several times, often as not horizontal on the sofa between rushes of the adrenaline my kind of blogging runs on.
None of those larger than life characterisations beat Helen McCrory's. As matriarch Aunt Polly, she alone could stand up to – and at times out-general – Cillian Murphy's Tommy Shelby. As herself, she alone could match Murphy – and such guest maestros of menace as Sam Neill, Tom Hardy and Adrien Brody – on charisma.
More than that, she exemplified a recent and long overdue change in onscreen drama: the arrival of high profile and morally complex roles for older women.
That last is a relative term. Yesterday, aged just fifty-two, Helen McCrory – who of course has many more roles under her belt than that of Polly Shelby – was taken by cancer. She will be missed.
*