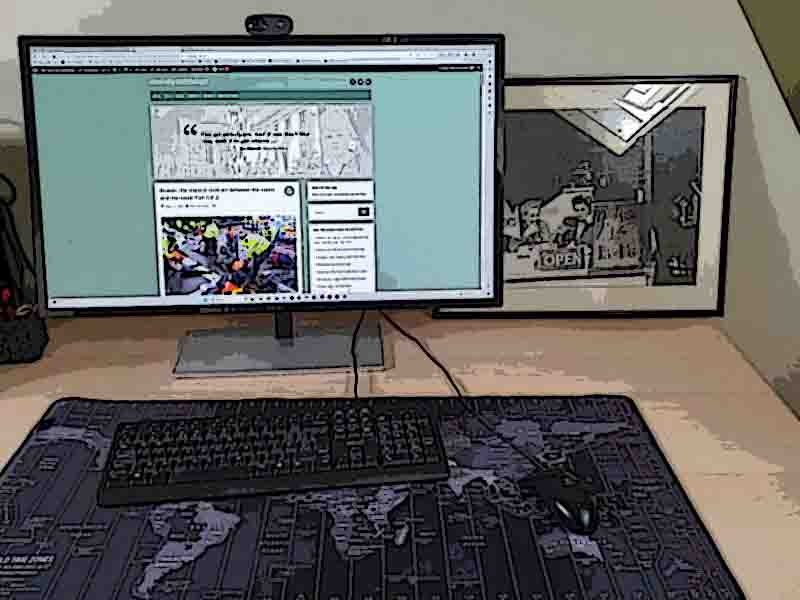 Steel city scribblings is back in the steel city, after nigh on five years in Nottingham. Its news room, control panel and nerve centre is sited in the attic of our typically Sheffield – two-up, two-down with an attic – late Victorian terraced. Alas, my crack of dawn Stakhanovian work routines have disturbed Jackie, in the bedroom directly below.
Excessive force on the keyboard has been alleged.
The newly purchased JIALONG Large Mouse Mat, Gaming Mouse Pad with Superior Micro-Weave Cloth …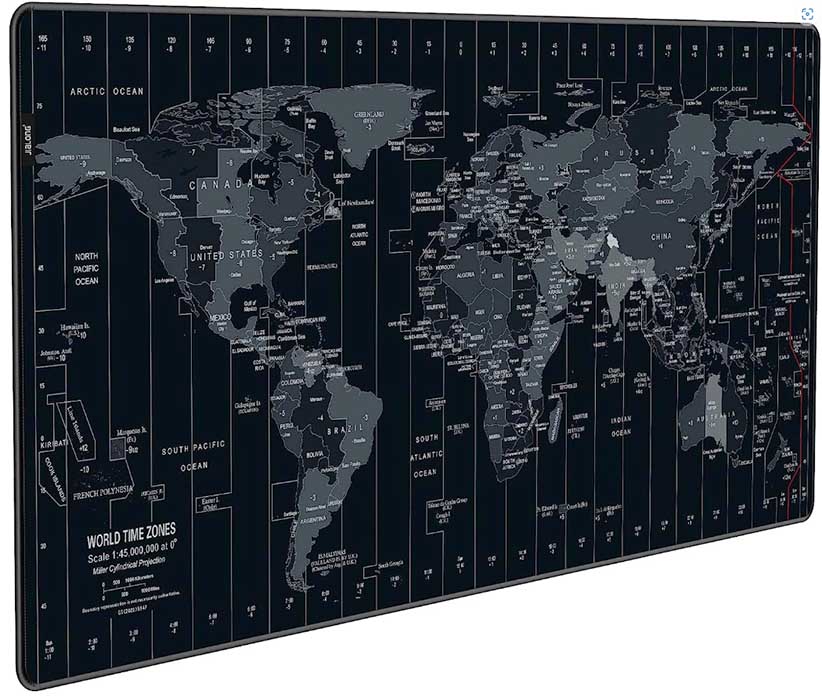 … does more than address and lay to rest such small-minded carps, borne of a myopic failure to see the bigger picture. That superior micro-weave cloth not only delivers keyboard stealth with wet suit washability. It also facilitates rapid but unerring geostrategic appraisal.
Now with time zones.
* * *