Can you imagine a sane world where this …

… and this …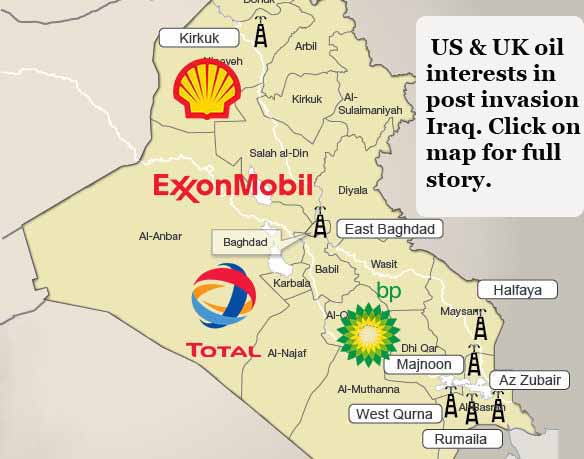 … and this …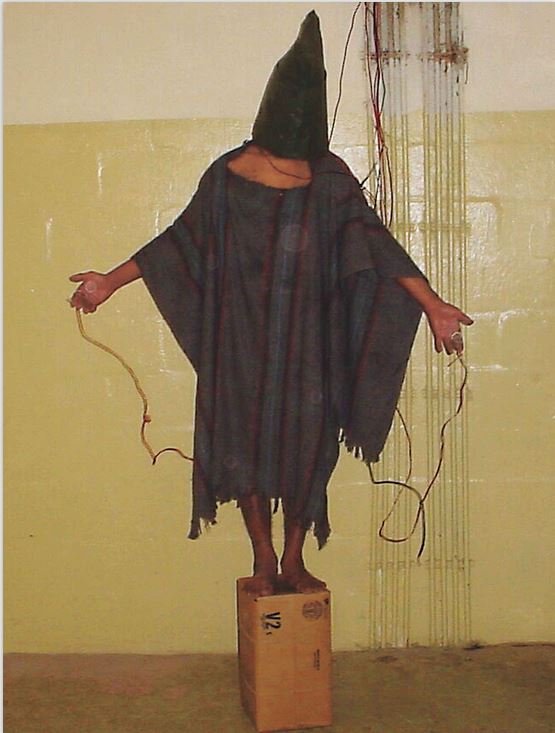 … drew more opprobrium from liberals than the alleged sexual misconduct of a man who, like the similarly targeted Julian Assange and Scott Ritter, does a better job of exposing the abuses of power than our systemically corrupt media do?
Tricky innit? Imagining such a world. What's that you say, whataboutery?  Here are my thoughts on that charge, its emergence as a social media trope neatly coinciding with rising awareness of the crimes of those who rule. (And those whose ostensible job is to report those crimes – in full, at the time, and with an intensity of coverage proportionate to the scale of their wickedness.)
Meanwhile here's Marina Hyde in The Guardian today, her prose peppered as ever with put-down and smear, doing just what she's hired to do 1 …
For a certain type of mournfully uncool man on the left, Russell Brand was quite the excitement. You only had to watch their little faces in his presence – lit up at being fleetingly indulged by the kind of guy who would probably have bullied them at school … Brand's inevitable journey 2 toward alt-right-frotting 3 wingnut was surely the ludicrously feverish speculation over whether he'd endorse Labour in the 2015 general election … Ed Miliband traipsed to Brand's London flat … where committed non-voter Russell inquired rhetorically: "Since suffrage, since the right to vote, what has meaningfully occurred?" Nothing much, he reckoned. Somehow, this disqualifyingly moronic assumption did not deter his political acolytes. 4 [Emphasis added.]
I had no truck with any of this bollocks …
Well of course not Marina. You is the biz! But the piece you link to, to parade your credentials as one who has no truck with bollocks, opens with a reference to John Lennon's Imagine. Of which you say:
 'Imagine no possessions, I wonder if you can.' This is, of course, the old discredited communist dream … Sadly, when it was tried, that particular concept gave us Mao Tse-tung, Stalin and Pol Pot."
Now this is  bollocks. For one thing, no possessions is not a communist dream. (Having wealth creation planned by and for humankind, as opposed to eco/genocidal market anarchy, comes nearer the mark.) It's a strawman for those too smug and lazy to find out what communists do say. Try Marx, Marina. I hear he was one. Two, it was not imagining no possessions that gave us Pol Pot. Nixon-Kissinger's raining down on Cambodia of more bomb tonnage than in the whole of WW2, and the mass hysteria and famine conditions it induced, did that. Do you suppose the Khmer Rouge marched the entire population of Phnom Penh out of the city because Pol Pot was a John Lennon fan? Or because the B-52s had seen to it that there was no way of feeding those people? We can say similar of Mao and Stalin but the arguments are lengthy and detailed. Let me know if you're up for that level of debate. 5
– but I don't think it will quite do for me to spend even a nanosecond on self-congratulation …
Yet you just did.
… because I got other things wrong.
This, for instance?

*
For his part, also writing in the Guardian today, Daniel Boffey targets Russell Brand's "usual diet of conspiracy theories [and] critiques of the mainstream media".
Now it's my turn to offer a mea culpa.  I too was once critical, a priori,  of conspiracy theories. Not any more. See my posts on the subject here and here and here.
(In sum, these days I use 'conspiracy theory' neutrally unless I say otherwise. In which case I will object on evidential or logical grounds, not that it posits a conspiracy. To use the term in a-priori dismissal is lazy, stupid or in bad faith. If I say this too often it's because I've too often seen the term's boorish use by folk who deem themselves critical thinkers. FWIW my own culpability, re 9/11, flowed from confusing a Marxist view, of conspiracy as not needed to explain the logic of capital, with the non sequitur that 9/11 could not have been a false flag op.)
As for Brand's "critiques of the mainstream media",  I think I already covered that subject, in this piece and a zillion like it. So what do I think of the current furore? Well I'm not here to stick my neck out and say it's all a tissue of lies to take down a man who, unlike most critics of our rotten status quo, reached millions rather than hundreds and thousands. I have to leave a lot of room for what I don't know. Meanwhile I agree with all that Jonathan Cook says here:
Almost no one seems willing to hold their tongue on the latest claims. Here are my observations: not on the allegations, but on all the noise
There are times when we would all be best advised to keep quiet and wait. But given that almost no one seems willing to hold their tongue on the latest claims being made about Russell Brand, I feel compelled – wisely or unwisely – to make a few tentative observations: not on the allegations, but on all the noise.
Let me preface these comments with an additional observation: It should be quite possible to hold more than one thought in one's head at the same time. In fact, it is normally a pre-requisite for having anything interesting to say.
1. Allegations of sexual assault and rape are very serious indeed. They need to be investigated by police and, if found credible, tested in a court of law, where the alleged victims and the suspect are given the chance to make their case. Trial by TV is no substitute for such an investigation and trial. Pointing this out does not mean one is condoning rape or sexual assault.
2. Brand has admitted to his past as a sex and drug addict. The Dispatches programme appears to have intentionally conflated long-standing, and well-known, "bad boy" behaviour with far more serious, potentially criminal allegations. That conflation does not strengthen the case against Brand. It muddies the waters. Pointing this out does not mean one is condoning rape or sexual assault.
3. The media companies now fuelling the public mood via trial by TV are the very same companies that delighted in Brand's sex-addict persona. As the Dispatches' archival footage and testimonies make clear, those media corporations willingly exploited his persona – even allegedly at the risk of putting members of their staff and audiences in danger – to increase corporate profits. No one should regard them as good-faith actors in this latest development. Pointing this out does not mean one is condoning rape or sexual assault.
4. In recent years, Brand has often argued that he went on a long and difficult personal journey of redemption, and that he is ashamed of the way he behaved in the past. There is at least ostensible evidence to back up Brand's claims. There is zero evidence that the Dispatches documentary represents any kind of act of contrition by the media corporations now publicly reviling Brand for his behaviour. They haven't seen the error of their ways. They are simply cashing in on Brand again – this time by bringing down the very celeb they built up. It's all money in the bank for them. Pointing this out does not mean one is condoning rape or sexual assault.
5. It is deeply unhelpful to focus on why these women delayed for so long in coming forward with their testimonies. It takes a lot of courage to take on a celeb when he or she is the toast of the world's most powerful media corporations, and especially when the celeb in question is being celebrated by these powerful corporations precisely for flaunting their sexually predatory behaviour.
It does not follow, however, that the timing of these allegations is purely coincidental or of no interest. Most likely, these women are being listened to now, both because Brand is no longer the toast of Tinseltown, and, perhaps even more signifiicantly, because he has become an outspoken critic of the very corporations that once feted him. He speaks to many, many millions of young people with the authority of a celeb-turned-whistleblower. He is possibly the most influential critic of capitalism in the English language (depending on how one defines influential).
The fact that people over the age of 35 mostly don't feel this way about him – or capitalism – is irrelevant. Or at least it is irrelevant to someone like Rupert Murdoch, who once made lots of money off Brand, and is now using his papers to pretend that the Murdoch empire cares about Brand's alleged victims, rather than seeing them as a chance both to make more money from the Brand brand (this time without his consent) and damage an increasingly irritating high-profile critic of capitalism and corporate power. Pointing this out does not mean one is condoning rape or sexual assault.
6. There has been a long-running, and annoying, tendency on the left to treat Brand as "rightwing" because he refuses to stick to the Democratic party line. I have written about this preposterous "left" yardstick before. Brand is on the left because he consistently and publicly supports the key issues that concern the left, as I explained here. The fact that he demurs from some of the left's most unthinking, knee-jerk positions, and is prepared to consider some on the right as potential allies or listen to their arguments, doesn't make him rightwing, except to the most unthinking, knee-jerk devotees of the left.
But these allegations are being cited by sections of the tribal left as definitive evidence that Brand is rightwing – apparently because they have decided, absent a trial, that he is guilty of sexual assault. This is childish. People on the left can, quite separately from their politics, be sexual predators. Pointing this out does not mean one is condoning rape or sexual assault.
To which I'll add only a repeat of what I implied at start of this post. That self avowedly progressive people can express far more outrage over allegations (be they ill or well founded) of sexual predation than they do over the war criminals who slaughter by the million speaks to a sick, very sick worldview.
* * *
Here's an amusing repurposing of Marina's prose, when Guardian PR is called for, from poisoned pen to gushing nonsense:

It is ludicrous, but common in IdPol circles, to call Brand 'alt-right'. It is true that on some matters right wing voices – Peter Hitchens on Syria, Tucker Carlson on Russiagate – get closer to the truth than does the centre-left. But such smear by association is reminiscent of how arguments in defence of Palestinians are subjected, by the powerful Israeli lobby, to relentless online trawling for similar criticisms of the Jewish State on some neo-Nazi or virulently anti-Semitic site. At which the likes of The Jerusalem Post and Labour Friends of Israel jubilantly inform us that "Corbyn is an anti-Semite in bed with fascists!"
Is the use of 'frotting' a Grauniad typo, or Hyde being homophobic? Pass.
On the face of it, Brand's claim – "nothing meaningful has happened since [universal] suffrage"  – is nonsensical. But while I don't know the specific context, I imagine he was getting at the wider truth that democracy in the west is a sham, one reason being the degeneracy of Marina Hyde's profession (see my recent take on a Catherine Bennett piece in the Observer). Democracy implies consent. Consent is meaningless unless it is informed. Informed consent requires truly independent media and that we do not have when, as Noam Chomsky observed, 'our' media are large corporations selling privileged audiences to other corporations. (There are other grounds for calling democracy a sham. Other grounds too, beyond advertising/sponsorship dependency, for calling corporate media systemically corrupt. This will do for current purposes though.)
US Geological Survey puts Phnom Penh's population at 1.2 million in 1971 but "swelled with war refugees to 2 million or more by 1975, when it was evacuated to almost nothing by the victorious Khmer Rouge".  "Victorious" flatters the figures in black pyjamas who emerged eerily silent from the forest to take charge, with consummate ease, of a capital fear-crazed and starving. (US defeat by Cambodia's next door neighbour, whose Ho Chi Minh Trail had drawn Cambodia and Laos into that vicious war of imperialism, made it a target for Nixon's terror from the skies to create levels of chaos then unusual but now chillingly familiar from The War on an oil rich middle east Terror.) Thus did Day One arise. And while conditions in Mao's China and Stalin's USSR are less neatly reducible, these too arose amid the hostile response of Western ruling elites oddly disinclined to take a dispassionate view, as at some interesting social science experiment, of any attempt to build socialism. Note to self: must pen post on the smug ignorance of "we've tried socialism and it doesn't work …"