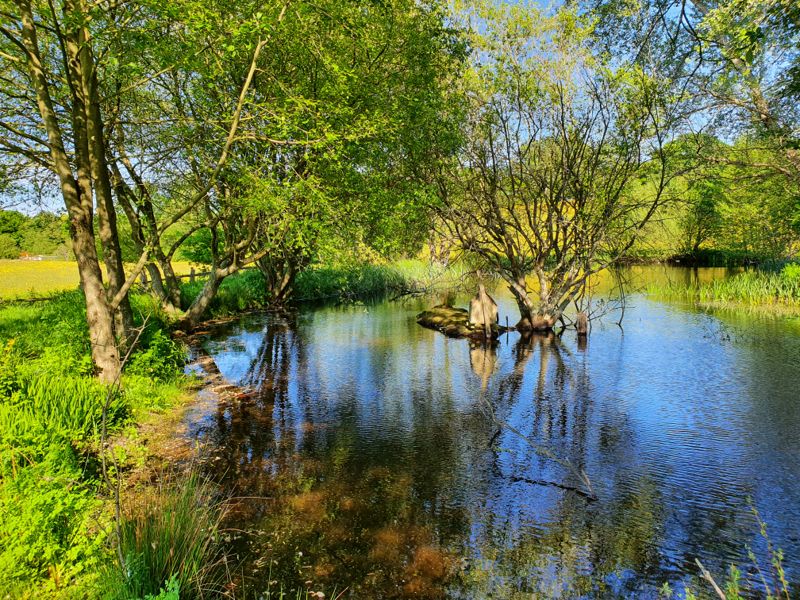 River Brede in East Sussex, close to Battle near Hastings and fifteen miles upstream of Rye
Wise words from a friend of several years, though we've not met face to face. Commenting on No way out but war, my May 24 posting of a Chris Hedges piece, Susan O'Neill wrote:
Hi Phil, hope you enjoyed your wilding break and found new kayaking prospects.
Over the past week I have probably visited a hundred sites and there is so much to observe.
I have been paying attention to some cross party assembly debates in the US and have been very surprised to find so many Republicans speaking out along the lines of [far right Congresswoman, Marjorie Taylor Greene] as mentioned [in the Hedges piece].
Although I understand that staying in office is usually their main self interested concern, unusually they are actually listening to the rif raf who put them in office. It's not uncommon for the members of the Ron Paul institute to speak out against offensive war spending but that's usually the Democrats job. The Dems obviously, are defending the ill-Be-gotten Biden and his mindless observations.
Although I have no desire to see the return of the orange menace it would be nice if an adherent of the RP FREE movement did get into power. If the current trend of US Foreign Policy continues, the US, who is now falling behind in every aspect of it's existence, will inevitably have no other means of clinging on to what it perceives as it's pre-eminence by aggressive force.
The British based reporter John Ross(aka Luo Siyin) seems to believe that when the US feels less powerful it becomes passive and when it's successful in it's military success, it emboldens the US aggressive stance.
This leaves me wondering if it has sunk in that only 30 of the 195 countries opting to sanction Russia and the obvious imminent defeat of their proxy war against Russia and the failure to challenge China's economic growth will make them more passive as John Ross thinks. I personally am sceptical re his latest article, but one can hope.
I still believe that the US will be more aggressive. Even when confronted by certain outlets blatantly accusing the US of having weaponised the current bird flu and monkey pox after Russia's pronouncement of having proof of US owned Ukraine labs modifying said strains, those "new" pandemic threats have in fact materialised.
I feel that the US is ratcheting up it's pressure against the rest of the world as a petulant last throw of the dice before it becomes an empire in ruins(which it is). I can't help thinking that Washington is incapable of comprehending the obvious, as is so often the case, when people believe unconditionally, despite all evidence to the contrary, that they are invincible and cannot fail.
Chris Hedges is well informed and knows what he is talking about(Zerohedge is one of my sites)and his last sentence is perhaps the one we need to remember.
Burlesque indeed. What will be the price ie. the subordination of WHO?, the UN?, WTO? AI? HRW? in which case where do we turn to for sane responses?
So many weighty debate points here, I'd like to respond to all. For example, Susan notes just 30 of 195 countries opting to sanction Russia: a truth played down by Guardian, Washington Post and all the other 'liberal' apologists – or flat out cheerleaders – for US empire, as they speak of an  "international community" …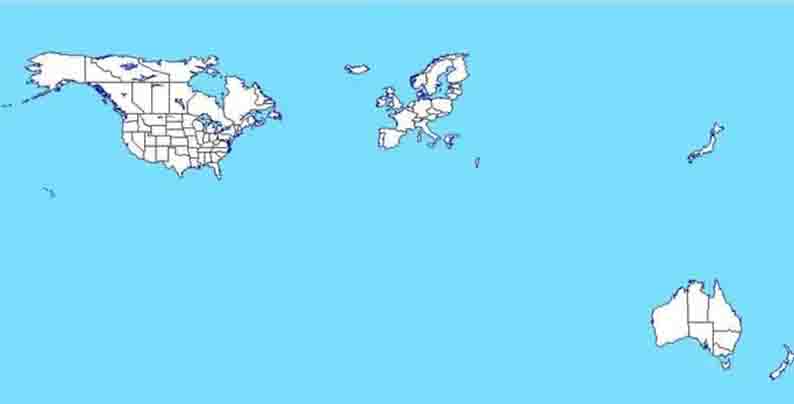 … united in its determination to halt "Russian aggression".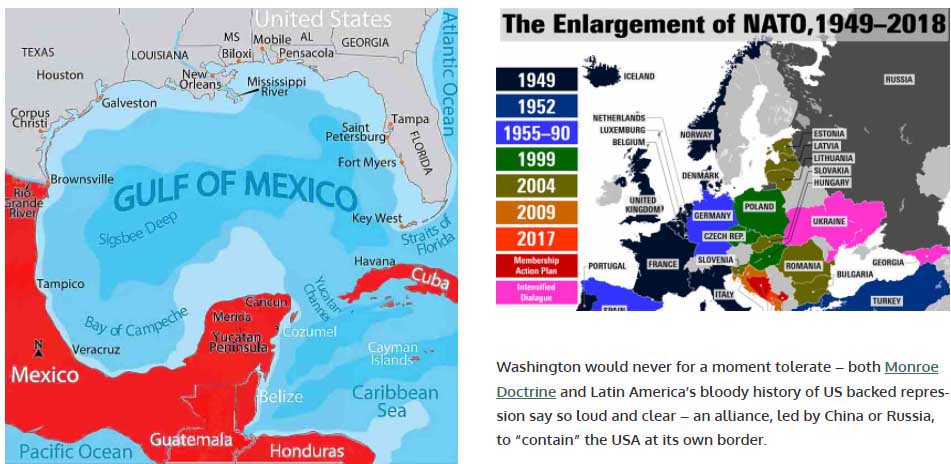 Pushed for time and – in a reply already overlong – for space too, I chose to address just one aspect of her multifaceted comment.