See also my later post, Hamas attacks: top ten takeaways …
*
As in Orwell's 1984, words mindlessly spewed out in unison by narrative managers have come to denote their antitheses. A current favourite is "unprovoked". It's been used, ludicrously but effectively, to denounce Russia's invasion of Ukraine.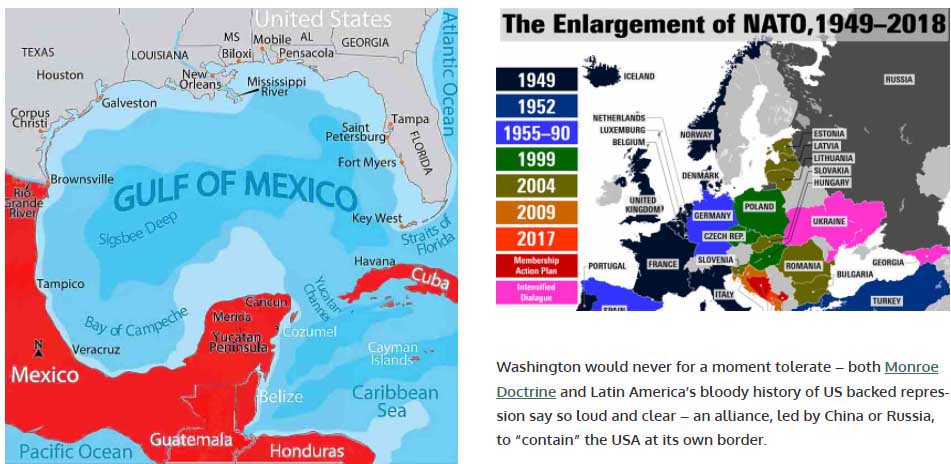 Now it's being wheeled out en masse  to describe Saturday's Hamas attacks on the apartheid state of Israel. On her blogsite today, Caitlin Johnstone has assembled a sample:
"The United States unequivocally condemns the unprovoked attacks by Hamas terrorists against Israeli civilians" – White House statement 
"The loss of life in Israel as a result of the violent, calculated and unprovoked attack by Hamas is heartbreaking"  – House Minority Leader Hakeem Jeffries
"The unprovoked terror attack today and the murders of innocent Israeli citizens are a stark reminder of the brutality of Hamas and Iran-backed extremists"  – Congressman and house speaker contender Jim Jordan.
"This ignominious, unprovoked, and barbaric attack on Israel must be met with world condemnation and unequivocal support for the Jewish state's right to self-defense" –  presidential candidate Robert F Kennedy Jr.
"… an 'unprovoked attack on civilians' –  Lt. Gen. Keith Kellogg as cited by Fox News
The unprovoked chorus will be no less deafening on my side of the pond. (British Labour Party members voicing a scintilla of demurral on this point can expect short shrift from the Starmer machine. Most will keep their heads down whatever their real views. I find it mind-bogglingly difficult to imagine myself in their shoes and figure out why they're still there.)
Half a dozen more quotes in the same vein as the above can be found on Caitlin's site, where she also invokes Noam Chomsky's verdict on Ukraine …
Of course, it was provoked. Otherwise, they wouldn't refer to it all the time as an unprovoked invasion.
… before reminding us that in the context of the Hamas attacks the u-word is a truth-inversion no less absurd, but more blatantly so:
Calling Palestinian violence against Israel "unprovoked" is easily even more ridiculous than calling the Russian invasion unprovoked, because the abuses of Israeli apartheid are so well-known by the general public by now. Multiple mainstream human rights organizations have accused Israel of administering an abusive apartheid regime which treats Palestinians as lesser people. Palestinians who live in the open-air prison known as Gaza are deliberately subjected to undrinkable water, food shortages, energy shortages and bombing campaigns. Those outside Gaza are subjected to racist, violent policing and land seizure and live under a different set of laws than Jewish Israelis. The entire people were forced out of their homes to make way for a new state for reasons that had nothing to do with them, and any attempt to resist this has seen them killed as "terrorists". 
In these times of debased linguistic coinage there are many things we can validly say about asymmetric war against a vastly more powerful oppressor. One being that these attacks will draw a terrible response from the Jewish State. 1
But unprovoked? Gimme a break!
*
Further sources? I've now read several pieces on or apropos Saturday's attacks, of which I've selected this by Ramzy Baroud (whose writings include co-authorships with Israeli historian, Ilan Pappé). For so short a piece it packs a surprising amount of context and detail.
* * *