this post also features on offguardian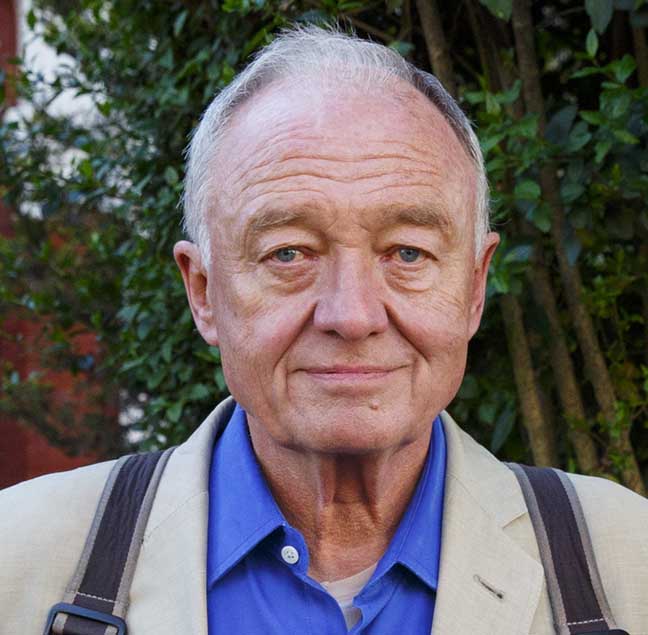 Back in April 2016, at the time of the suspension from the British Labour Party of Naz Shah and Ken Livingstone, I wrote:
Thinking people can go into a tailspin of despair when confronted with the stark truth they've overestimated the power of reason. Yesterday self righteousness, pack instinct, unthinking emotionalism, malice and rank opportunism swept reason aside in the Labour Party.
I took the matter seriously, but not seriously enough. At the time the brouhaha seemed just one more attack – of a piece with those on bombing Syria, shooting terrorists for Laura, losing Scotland for Labour, Virgin Traingate (did you spot the anachronism there?) and lamentable dress sense – on what Jonathan Cook recently and with characteristic cogency called "an old school socialist Labour Leader, whose programme threatens to loosen the 40-year stranglehold of neoliberalism on British society".
In short I was complacent. I failed to foresee that the antics of John Mann – who under Labour rules should have had the whip withdrawn, while finding himself on the losing end of a slander writ – would prove an opening shot in the most damaging line of attack to date on a leader with the biggest mandate in living memory. That was dim of me. The coming together of two powerful forces, the Israeli lobby and right wing Labour, both with the full blooded support of 'liberal' media, should have sounded warning bells louder than they did.
Since Corbyn had few high profile allies, the loss of Ken Livingstone was a serious blow and he's been on the back foot – too much say many of us – ever since in respect of the antisemite smears. All the more reason then, with the slurs coming much thicker and very much faster than in April 2016, to hear from Livingstone himself, writing today in Russia Today.
Smearing critics of Israel undermines importance of tackling genuine anti-Semitism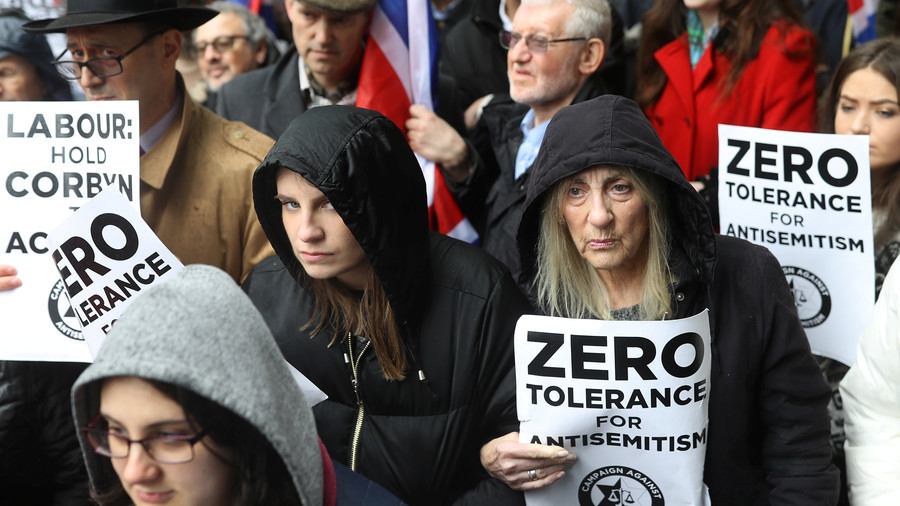 Whilst the issue of Britain leaving the EU has dominated our media for the last two years, a close runner-up has been much of the media claiming the Labour Party has a major problem with anti-Semitism.
Last week an opinion poll found that whilst 36 percent of Brits think there is a problem with anti-Semitism in the Labour Party, 38 percent disagree, leaving 26 percent undecided.
In nearly 50 years as a Labour Party member I never saw a Labour MP raise a single issue of anti-Semitism until two and a half years ago when the left-wing candidate for the youth seat on Labour's National Executive Committee was accused of being linked to anti-Semitism. Weeks later an independent report revealed there was no such problem, but the smears led to the defeat of the candidate.
Eighty Jewish Labour Party members wrote a letter stating that in all their hundreds of years in the party none of them had ever heard or seen a single incident of anti-Semitism. I had been doing many interviews, pointing out that this was a distraction to undermine the Labour leader Jeremy Corbyn – our first socialist leader in over a generation …

Read the rest of Livingstone's article here …
*
Postscript the following day, August 29. This morning the Guardian runs a decent opinion piece by Ahmed Samih Khaladi. It's pretty good and I don't want to sound churlish, really I don't. I wasn't born with a mistrust of the Guardian, you know. I came to it slowly and with reluctance. But this is how liberal media shore up reputations for fairminded and fearless truth-seeking, committed to plurality of viewpoint. They toss a progressive bone or two when it's affordable and when their reputations have come under particularly heavy fire.
I note too that the piece has not been opened up for comment, but enough of the carping. Here's a couple of extracts from Khalidi's piece, which I recommend reading in full.
Jewish opposition to Zionism has a long and distinguished history. Furthermore, the Palestinian historical narrative has been largely vindicated, in part by Israeli and Jewish historians, and Jewish voices in support of Palestinian rights today abound. Using the charge of anti-Zionism as a tool to silence critics of today's Israel is the last resort of those seeking to deflect attention away from the egregious path that Israel appears to have chosen. It wants to have it both ways, on the one hand to charge with racism those who conflate anti-Zionism and antisemitism. On the other hand,it accuses those who refuse this conflation, of antisemitism on the grounds that anti-Zionism denies the Jews the right to self-determination. By this token, any criticism of Israel or Zionism becomes a slur on the Jewish people. The insidious goal of the "anti-anti-Zionist" campaign is to silence the Palestinians and their supporters and to smother them with the charge of racism. No one should fall for this or accept it
And a little further down …
The Labour party's Zionist roots run deep – its intellectuals and party leaders have all been deeply immersed in a Zionist/socialist ethos that has long been bent to defend and serve the Zionist enterprise both pre- and post-state. The party's 1943 adoption of ethnic cleansing ("let the Arabs be encouraged to move out as the Jews move in") sent a strong signal to the Jewish leadership as to the boundaries of the possible in Palestine. Today Corbyn stands alone among Labour leaders for his open support of the Palestinian cause. This is a remarkable historical turnabout and one that the Palestinians should be unequivocally grateful for. The trouble is that he has singularly failed to make the case in his own defence. Under a barrage of attacks on the antisemitism issue, he has retreated and backtracked, mumbled and fumbled as if he has something to hide, thereby undermining his credibility as leader and peacemaker alike.
Note those last two sentences. Khalidi elaborates on the point I make about Corbyn being too much on the back foot. Many will see this as a personal criticism. Not me. What I see is a decent and principled man locked in by the painfully narrow limits of the 'parliamentary road to socialism'. Somebody please help me out here, since (a) capitalism is killing us all, and (b) none of the other roads on offer have a shred of credibility.