Julian Assange
D.O.B. 03/07/1971
HMP Belmarsh
Western Way
London
SE28 0EB

 

May 13, 2019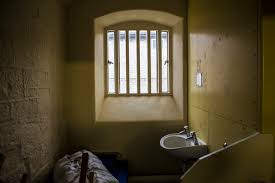 Dear Julian
Thank you for your courage. It shames me as a socialist that so many whose leftist views should have had them backing you, in gratitude for the truths you brought us and to demand an end to the price you continue to pay for that, instead look the other way or worse. Cowards or simply credulous, they ran for cover the moment those rape rumours, their timing, convenience and lack of substantiation enough to make a Stalin blush, were circulated.
Be of good heart. History will vindicate you. Meanwhile, many of us refuse to buy the lies and smears not just of right wing media (indeed, some voices on the right, like American Conservative, have challenged the narrative of demonisation) but by a 'liberal' press led by a Guardian which betrayed you and betrayed – it has form on this I'm afraid – the once sacrosanct journalistic principle of protecting sources.
As Wikileaks showed, these are dark times: rendered all the more so by those who, professing a fashionable cynicism they take for scepticism, are duped by the lies of the powerful, defending their interests at whatever cost to humanity. To those who grasp the nature, extent and causes of that darkness, you are a man of honour and principle.
Be of good heart.
Philip Roddis

*
Please write to Julian. Use the address above and do include your own address on the back of the envelope. Without it, your letter will not be delivered. (Whether D.O.B. is strictly necessary is anyone's guess. I don't suppose Belmarsh has scores of residents named Julian Assange but included it simply because the template I saw on FB did.)
* * *