Purchased from local charity shop four days ago: one set of fish eaters; blades and forks, six of each, bunched and banded but not boxed.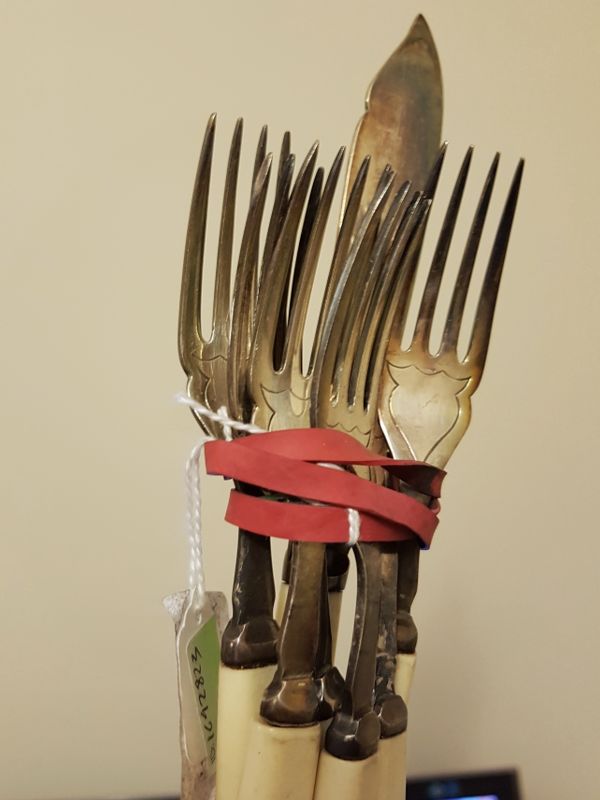 Lack of box aside, there's an obvious problem. These are at the dingy end of dinnerware.
Lesser men, chaps low in patience, would have raced out to Wilko to score a can of Silvo, sister to Brasso and worthy enough in its own modest way. But as this was to be a gift, only the best would cut it. I held out, ventured online and ordered what my extensive research revealed to be the quintessence of cutlery buffing cool.
I waited for Goddard's, the silver polish that thinks big and thinks long term.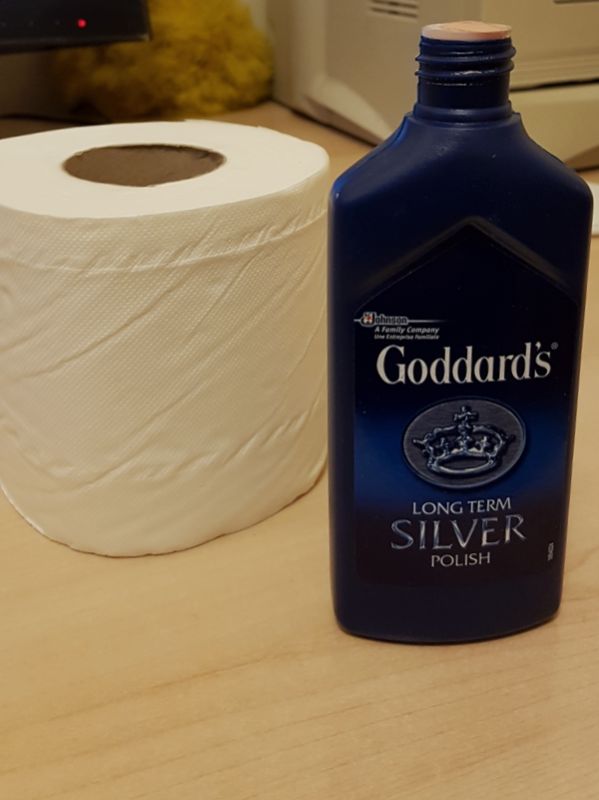 It arrived today by courier, bog roll not included.
Be prepared to be amazed.
The scene before Goddard: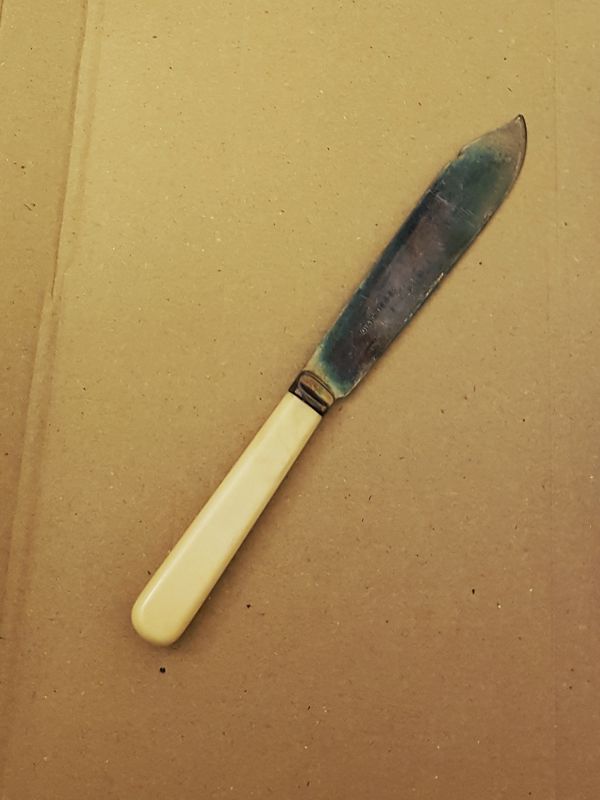 The bottle is shook, a generous squirt applied to the t.roll. Best avoid getting the stuff on the person. It might look like calamine lotion but don't be deceived by appearances. Gunk this potent will not be kind to man peel, least of all that scratched by K9 juvenile delinquent.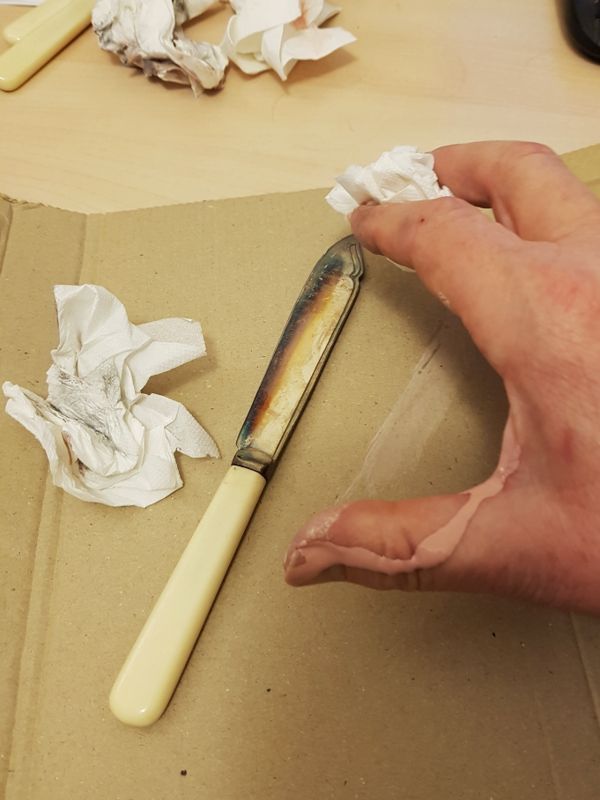 Rub in, rub up, rub off and – as if by magic – the scene is transformed.
Life has meaning once more.
Trolley in the turbot, Tulip!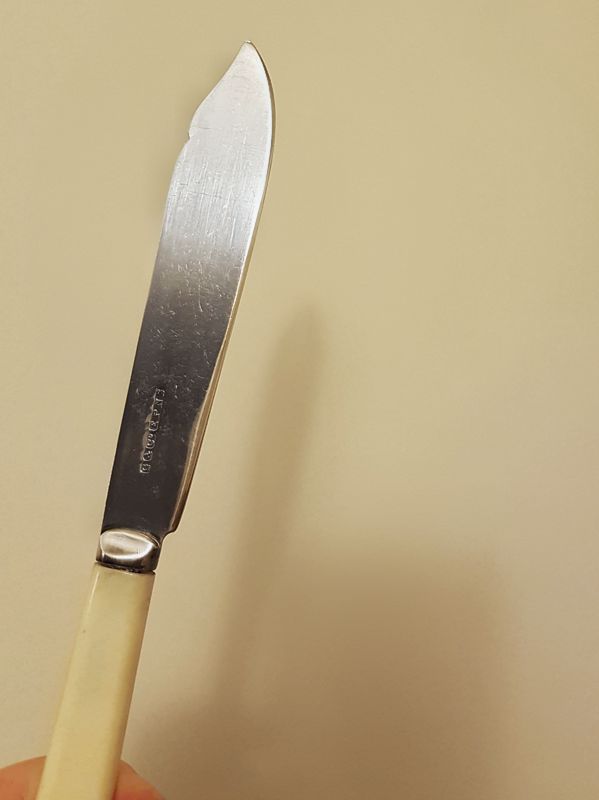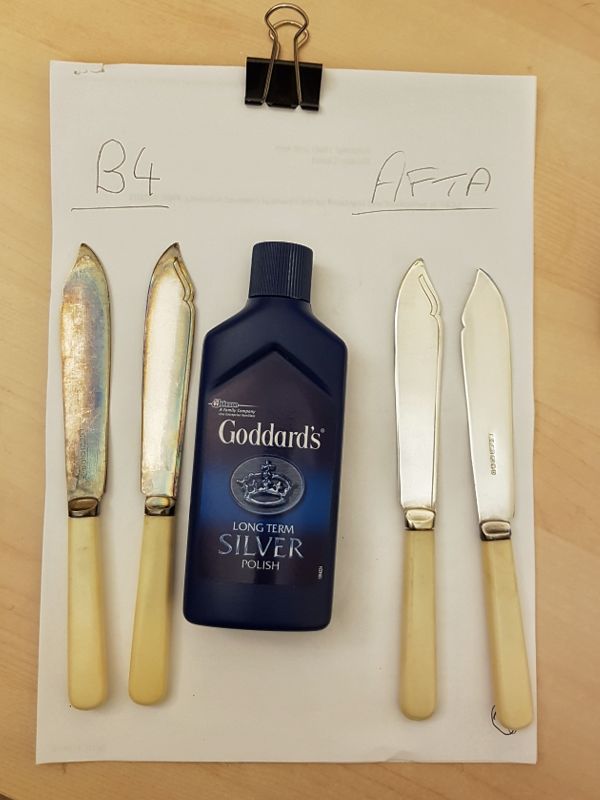 OK, the bolsters need a little more attention – this was a two minute pass for demo purposes – but otherwise it's night and day, chalk and cheese, and many other illustrious metaphors for Mon Goddards – quelle différence!

We salute you, Goddard's Long Term Silver Polish!
Hang on a minute: isn't Long Term Silver a Robert Louis Stevenson creation? I never knowed the bloke was Polish.
*