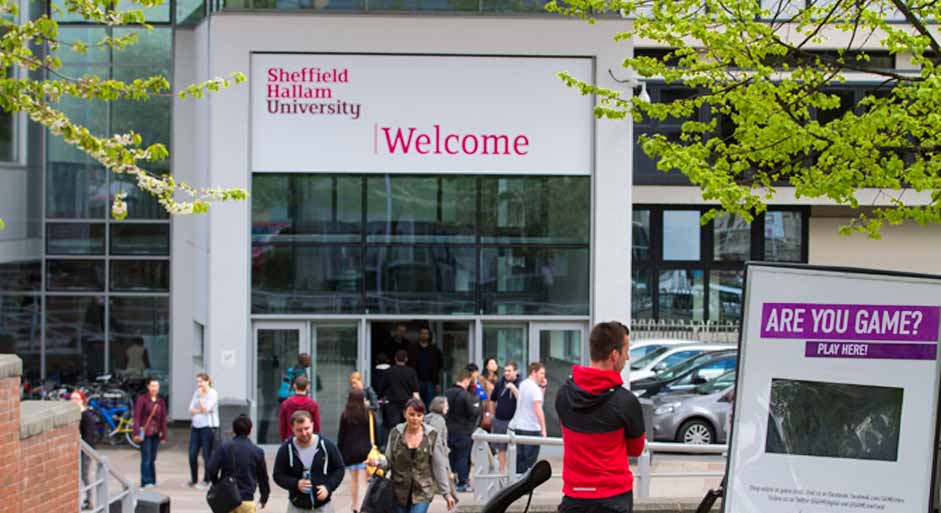 A few years ago I was on a UCU picket line for a one day strike at Sheffield Hallam University. I was now retired but remained a union member, and had shown up to do my bit. Picketers came and went but at some point I found myself next to a fellow UCU member, a full time lecturer.
I knew this person, a course leader. Several years earlier she'd used my insecurity of contract to end, arbitrarily and unilaterally, my teaching on one of her courses. Asked why, she'd cited negative student feedback but would not supply the same on ground she had more important things to do. When at last I secured it by Freedom of Information Request1 the written feedback proved highly positive.
This, and other practices more egregious still, form the details of the Employment Tribunal case I brought against SHU in 2012. That they have yet to be Heard is down to the fact that, from the outset, this employer chose not to defend its practices. Rather, it spent seven years arguing – to resounding success initially – that on technical grounds my claims of less favourable treatment as a part time worker should not be considered. The details of those technicalities, though I say so myself, are by no means tediously arcane. Check the link in the previous paragraph.
My fellow picketer was a trade unionist, a committed one I suppose. Yet she'd made use of the insecure status of a colleague to damage his livelihood for reasons I don't understand, but are in any case beside the point. Others would do similar, or by their silence underwrite such abuse. Sadly, they include many avowedly on the Left.
These aren't Bad People – that's a child's explanation. Interpersonal psychologists, mindful of a Just World Theory aspect of human behaviour, will recognise one of the mechanisms at work. As with racism and sexism, a belief by academics on permanent contracts that their zero hour colleagues, known at SHU as associate lecturers, are somehow lesser is widespread – but these days largely unconscious.
Whatever her reason for wanting me off her course – assuredly not the one she gave – I doubt the person I stood beside on that picket line had given a moment's thought to the impact of her decision on me. She'd wanted an outcome; bringing it about had been a breeze. Our employer's use of zero hours contracts, to bypass 2000 Regulations designed to protect part time workers, was a tool she did not hesitate to make use of.
Not that she'd have been aware this was what she was doing. All she needed to know was that a source of staffing no longer required could be cast aside at the drop of a hat. I don't suppose she'd had the slightest curiosity about the underlying contractual mechanisms:
SHU's [governors] met on June 26, 2000 to hear a proposal by their HR Director. Context? The Part-Time Workers Regulations (Prevention of Less Favourable Treatment) 2000 would come into force on July 1 [while SHU] had form on issuing contract after fixed term contract to part time lecturers in furtherance of flexibility.

That meeting heard three alternative means of bypassing the Regulations. In 2013, aware of the significance of the avoidance strategy agreed that day, I lodged a FoI Request for the minutes. It was denied on ground none existed. I countered that it beggared belief to suppose an outfit SHU's size would take the decision without recording its deliberations. Only then was the document I call Why SHU went for ZHCs supplied.
Roddis v Sheffield Hallam: Part 2
Since launching my case all those years ago, I've been on a road of discovery. From the outset I was keen to avoid personalising my grievances. In part this was tactical. I wanted support, and you don't get that by whining like a baby. More important, I strive for an impersonal perspective on personal experience. I don't say I'm always successful in this, but I do try.
For those of my friends who've been surprised – dismayed in one or two cases – at how far I've moved Left this past seven or eight years, I have various answers. Carnage in the Middle East is one of them. At side of that, the misdeeds of a provincial polytechnic may seem small potatoes. All the same, insofar as they reflect global phenomena – a drive to monetise and privatise the world, with casualisation one means to that end (and war another) – they too have shaped my conviction that, as I say in the 'about' page of this site, a world run for profit is a world run by the criminally insane.
And as I've said much more recently, Covid-19 shines a torch as never before in my lifetime on the rottenness of capitalism, with its systemic inability to put people before profits. Just one of the things I had in mind was the precariat. In fact, now I come to think on it, I should thank that picket line course leader. Let's see if I still have her email address …
… oh, almost forgot. A few days ago the Guardian ran a worthy piece on academic casualisation – Covid-19 shows up UK universities' shameful employment practices
* * *