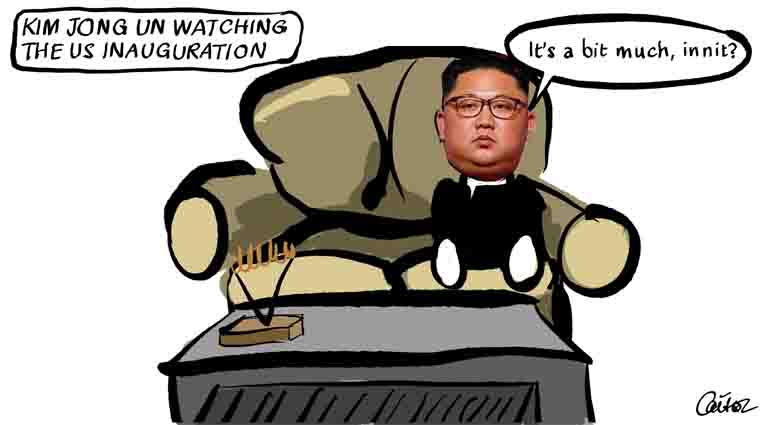 Hard as I try to vary my sources for masthead quotes – from Vladimir Putin to Leonard Cohen, Lenin to Steve Coogan – blogger Caitlin Johnstone remains overrepresented. She is so damn quotable on top topics of the day.
Here are a few bytes from her post this morning:
In a country of 328 million people the guy that gets to the top is one of the worst human beings in the entire population. That's the "democracy" you're told is under attack … And this isn't even prime Biden. This is coming out of retirement for a half-assed exhibition match Joe Biden … Now everyone has forgotten who Joe Biden is, including Joe Biden.
This next one's been stored for a future masthead quote:
Leftist: There's been a bombing! Liberal: Oh no! Where?? Leftist: The Middle East and Africa mostly. Our government drops bombs there every day. Liberal: Oh thank God. I thought you meant a bombing of real people.
On the essence of being considered an extremist:
Being anti-imperialist in this society is like being the black sheep of the family who never gets invited to holiday dinners because she always brings up the fact Uncle Larry is a child molester.
Finally, a distillation of what she was rightly saying in a post two days before Xmas:
Trump was none of the things Democrats said he was and none of the things Republicans said he was and all of the things they both are.
*