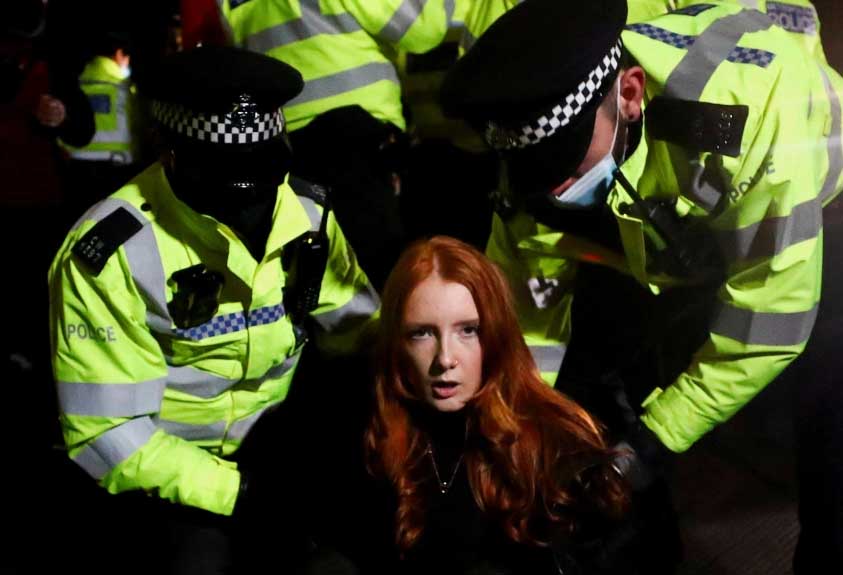 Police in London clashed with mourners and protesters on Saturday after more than 1,000 people gathered for a vigil for a 33-year-old woman killed by a male police officer, hours after he appeared in court.
Sarah Everard's disappearance as she walked home on the evening of March 3 has led to a wave of accounts from women about the dangers of walking streets alone at night, and dismay at the failure of police and wider society to tackle this.
Earlier on Saturday, an impromptu memorial with flowers and candles sprang up around the bandstand on Clapham Common in southwest London, near where Everard was last seen alive.
By late Saturday, about 1,000 people gathered at the site to pay their respects and protest the lack of security women feel when out in public spaces. Some chanted "shame on you" at police who were present.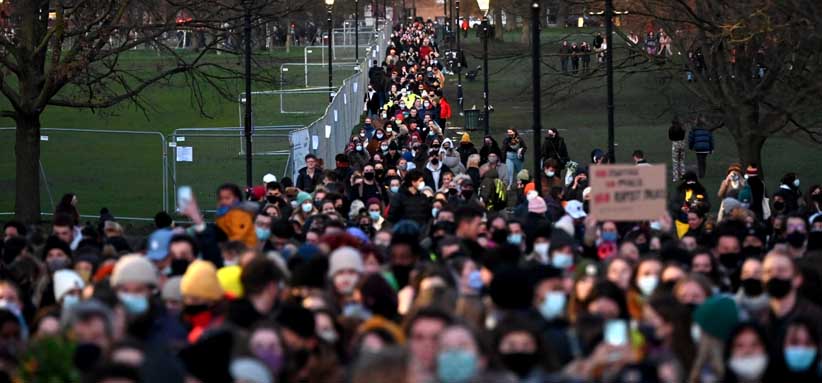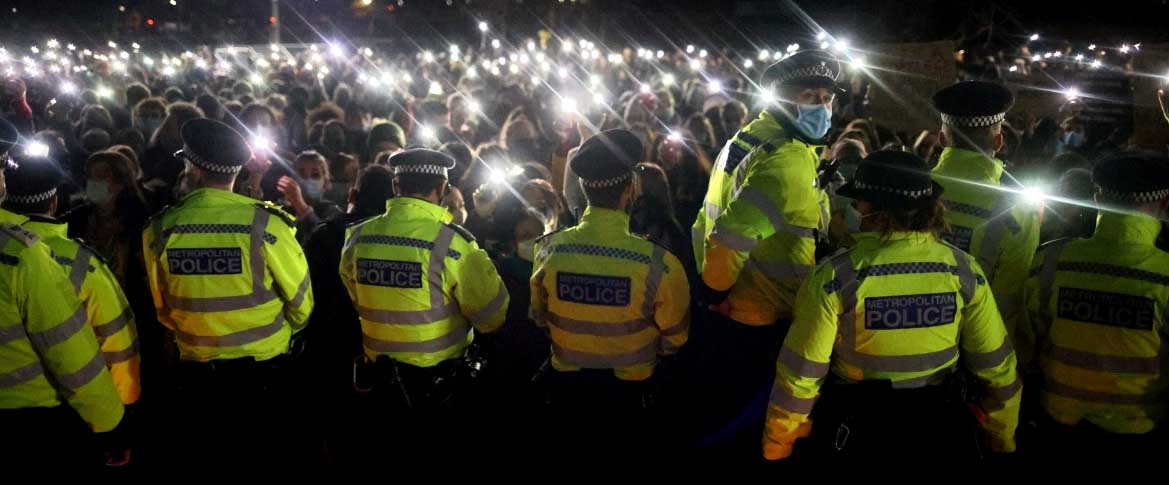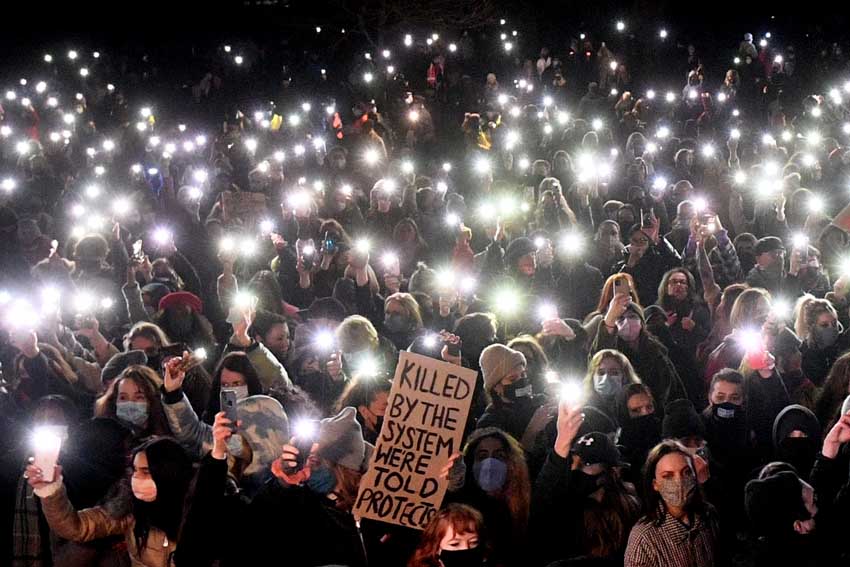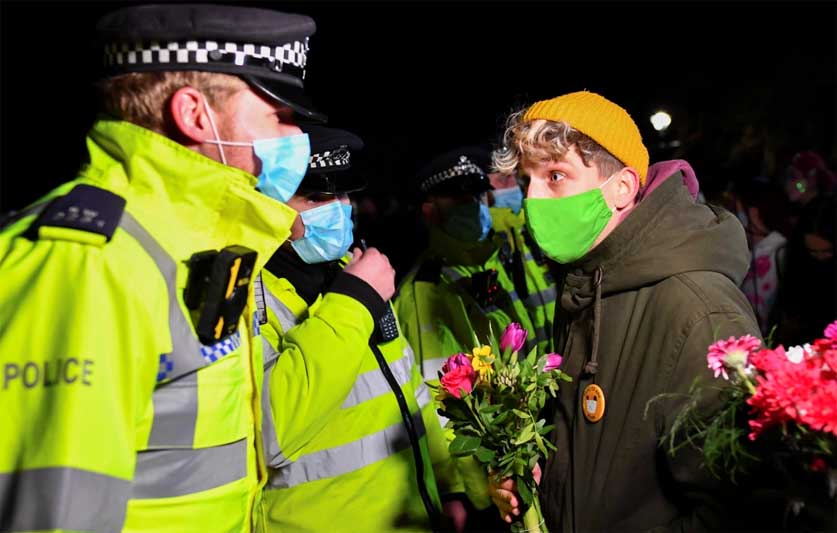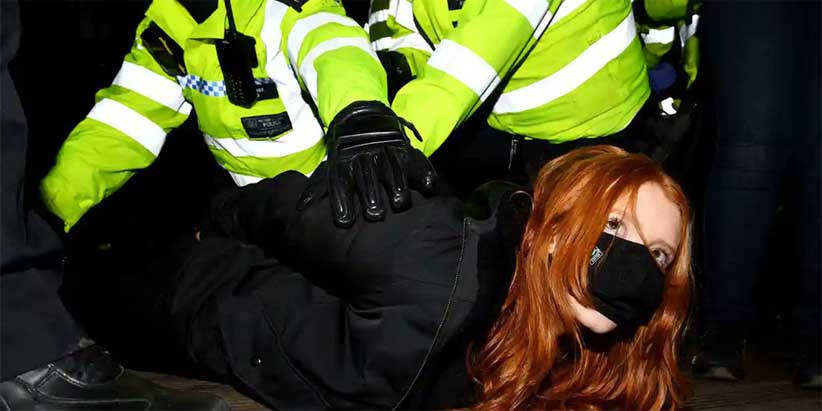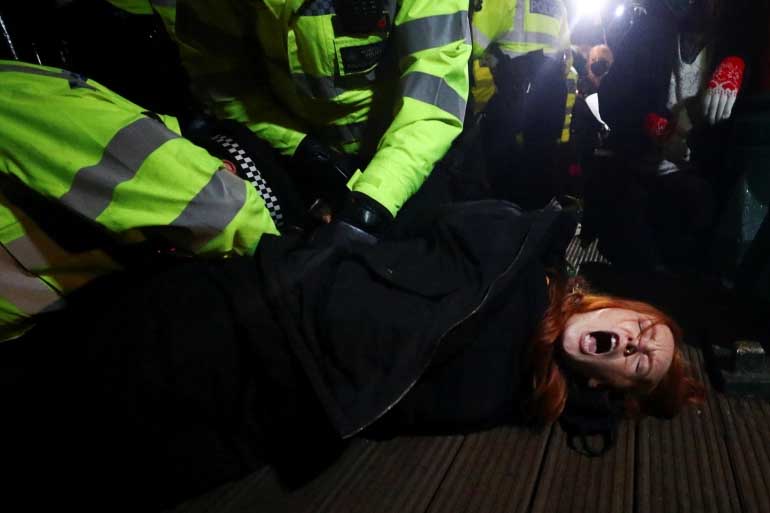 The woman in the the above two images, and the opening image, is Patsy Stevenson. Speaking to Counterfire, she gives her account here.
*
* * *