See also, Reading the middle east: part 1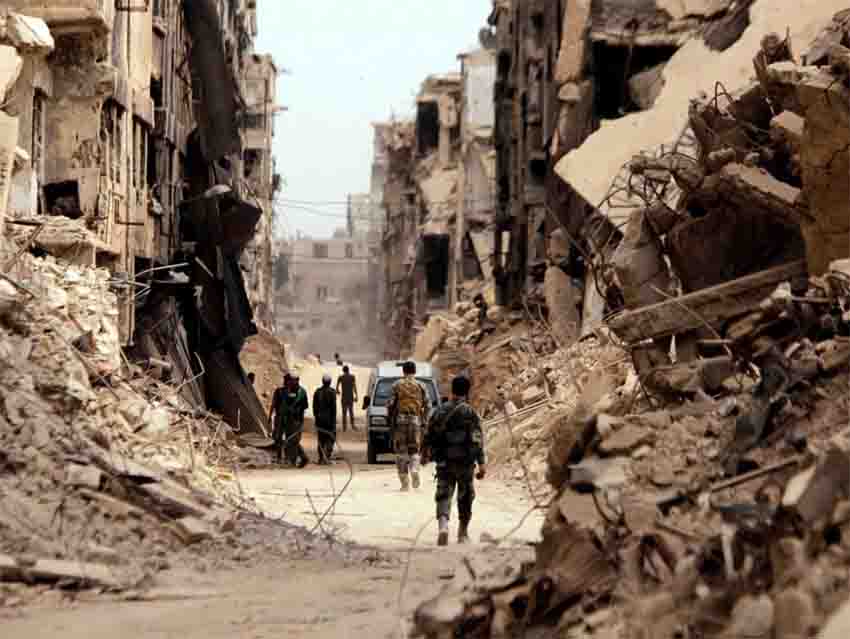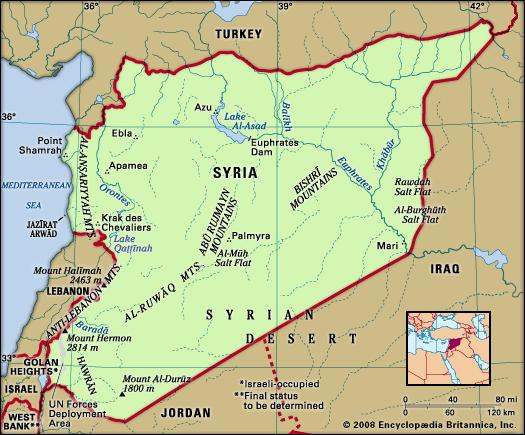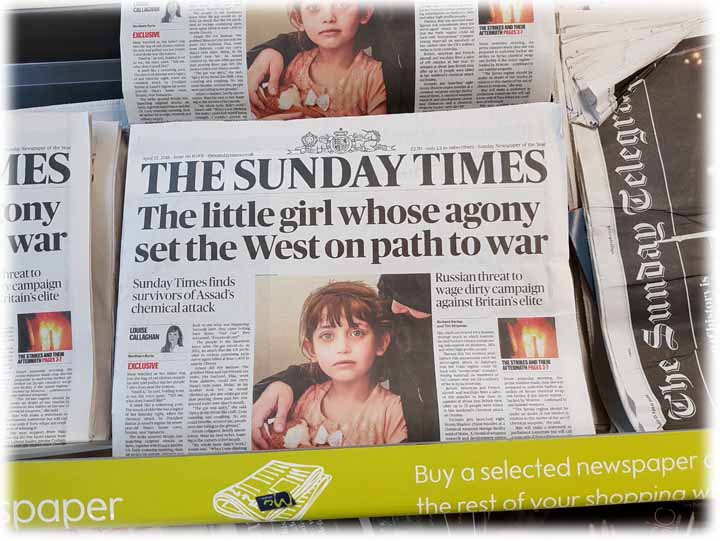 *
Topping the returns for a search on "full spectrum dominance" is a wiki page citing Harold Pinter's 2005 Nobel Prize acceptance speech:
… the United States is now totally frank about putting its cards on the table. Its official declared policy is now defined as "full spectrum dominance". That is not my term, it is theirs. "Full spectrum dominance" means control of land, sea, air and space and all attendant resources.
Much has happened since 2005 of course: most glaringly the millions slain1 in US wars on the middle east after Iraq; illegal, but supported by all Western governments and – since even the pretence of pluralistic dissent must step aside2 on matters of non negotiable importance to the investor classes who truly rule – our market dependent and by that fact supine media. Equally important are the rise of China as economic superpower,3 Russia's game-changing high speed missiles,4 and a systemic ineptitude5 which left US capitalism incapable of doing as a smart ten year old would have advised – sow discord between China and Russia.6 Rather, its every move has served to strengthen ties between its two most powerful challengers.
The rise of Eurasia, though long foreseen, has taken the West aback by its speed. This poses huge problems for a US capitalism in decline for decades, but able to compensate through:
an artificially strong dollar riding on what France's Valery Giscard d'Estaing called the 'exorbitant privilege' arising from Bretton Woods 1944 and the 'Nixon shock' of 1971-3 which unilaterally decoupled dollar from gold, soon to be followed by the petrodollar system; 7
overwhelming military might;
control of the global economy in ways physical – notably, like colonial Britain before it, of sea lanes – and regulatory – dominating WTO and IMF, and seeking coercive deals like the TTIP a corruptly secretive EC was ready to sign before being outed and forced to U-turn; 8
the export, since full spectrum dominance applies also to narrative, of a wholesome image of the American Way through news media and entertainment industries, both having the advantage, courtesy an earlier empire, of English being the world's lingua franca.
But the speed of Eurasia's rise has conspired with other factors – notably a hand hubristically overplayed since the 'fall of the wall'; and the impact of social media 9 – to erode each of those advantages. This, and the fact that the arena of least erosion is military, is why the world is now so very dangerous.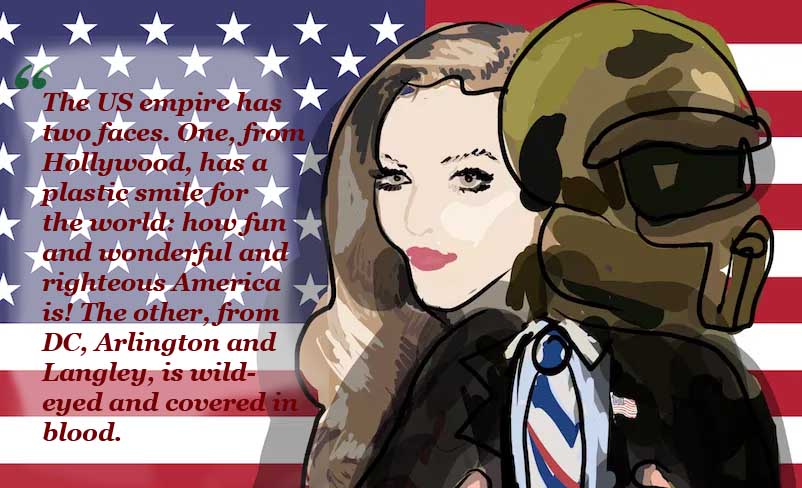 Time to hand over to Professor Tim Anderson, formerly of Sydney University and author of one of the most important – perhaps the most important – book on what is being done to Syria. No need to reference it. Tim does that himself, along with two other seminal texts: one by Seymour Hersh (who decades ago fought a long and lonely battle to get corporate media to cover the My Lai massacre) and the other by Stephen Gowans (see Reading the middle east: part 1).
One last word before I do hand over. Like other principled academics, in a sector growing daily more corrupt through the triumph of market forces over freedom of inquiry and expression, Tim has paid a high price. This is from a dedicated wiki page:
In 2018, Anderson was investigated by his university for defending a badge worn by a former colleague which said "death to Israel". Australian Education Minister Simon Birmingham described Anderson as an "embarrassment to academia" with "extreme views", and the investigation was welcomed by the Executive Council of Australian Jewry. Anderson wrote to the Australian Jewish News, after it published an article on the issue, saying he did not support the expressions on the badge [but] refused to censor a photo in which it appeared. He also wrote that he "opposed apartheid states" and believed the "racial state of Israel must be dismantled".

In December 2018, he was suspended for showing students a Nazi swastika on the Israeli flag. On Facebook, Anderson called this "political censorship". He appealed a decision to terminate his employment for "serious misconduct", and was supported by several dozen colleagues. In 2019 the appeal was rejected by a majority of a three-member committee. Sydney University said the slide image was "disrespectful and offensive" and "contrary to the university's behavioural expectations and requirements for all staff."
A majority on a three member panel! Well, you'll make up your own mind. But if you've read me thus far – indicating an attention span greater than that of a gnat with ADHD – you will not for a moment be bored by what Tim has to say in this masterful sixty-four minute video, setting out the context of the USA's eight (or is it nine?) wars on the middle east.
All about oil? Can't say – I don't do spoilers.
*
* * *