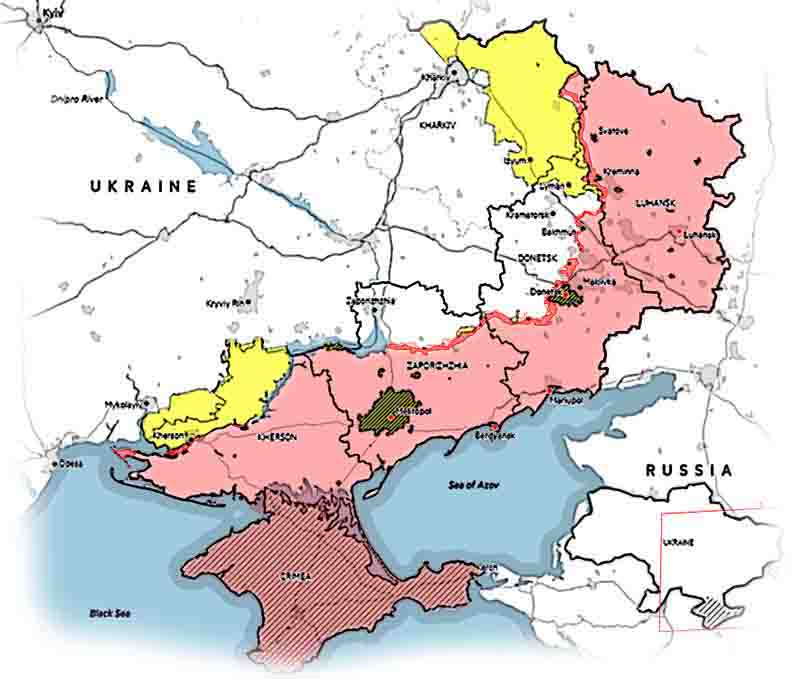 Before I get to Brian Berletic, four remarks: three of them general and of major importance; the fourth a sneaky but minor amendment to an earlier commitment.
Those who rule the West beneath a thinning veneer of democracy lie routinely about the instigators of and motives for their never-ending wars. They also lie about the progress of those wars. (Witness US defeat in Vietnam, and failure to oust Assad in Syria, despite the American public having been told to the very end that victory was in sight.) In both kinds of flat out falsehood they are hugely aided by media whose business models leave them with no option on matters of such non negotiable import.
The unprecedented rate at which gamekeepers (whistle-blowers like Chelsea Manning, Ed Snowden and Katherine Gunn; or simply disgusted like Scott Ritter, Philip Giraldi and Craig Murray) are turning poacher is more than a sign of our times. It is the canary in the coalmine. At the heart of the US empire is a build-up of political methane.
Some say lying begets credulity. If true, that might explain a recurring theme in Western accounts of the Ukraine War's progress. Having sold that war – which NATO and Nuland had worked so hard to engineer – as a "Putin land grab", what likely began as a useful fiction appears to have infected NATO thinking. Russia is fighting a war not of territorial conquest but of attrition. In Kharkov more than a year ago, and at Kherson last autumn, her forces made strategic withdrawals proclaimed – and as far as I can tell believed – by NATO analysts and their media stenographers to be resounding setbacks for the Kremlin. Such triumphalism is now dead in the water.
I recently promised "three discussions which progressively widen the focus: from Alex Mercouris on Kiev's much heralded spring counter-offensive, through Brian Berletic on strategic aspects of Washington's war on Russia, to Michael Hudson and Radhika Desai on the momentous import of Moscow's decisive turning away from the West."  That phrasing implied a particular order, one I am now disrupting by beginning not with Alex but with Brian – a former US marine and now a vlogger based in Thailand.
I first came across this man eighteen months ago in the context of fake news, run by Murdoch's Times and Rothermere's Daily Mail, that pandering to racism had led to a black actor in Dune the movie having her face photoshopped out of promotions across China. Brian's methodical take-down of that small but scurrilous slur – one of the myriad lies of omission and commission through which public opinion is manufactured – impressed me then, and he continues to do so with his coverage of America's cold but fast heating war on China, and white-hot proxy war on Russia in the Ukraine.
One last remark before I hand over to his lucid and at every turn informed assessment of Kiev's forthcoming spring – if we can still call it that – counter-offensive. The other two discussions – with Alex Mercouris, and with Michael Hudson and Radhika Desai – are also filmed but, being 'talking head', nothing of substance is lost by listening while driving or doing the ironing. The same almost applies to this one. Almost. But unlike Alex, who should use maps but doesn't – a sin offset by his many virtues – Brian does. I don't say they're vital. Indeed, I often listen to him while working culinary magic in the steel city house kitchen.
It's just that this April 11 presentation, thirty-one minutes and nine seconds, loses a little when audio is the sole channel.
* * *