Warning. This post contains heavy irony. Read with caution.
That Bashar al-Assad is a brutal thug, loathed and feared by the overwhelming majority of the Syrian people, is beyond dispute. Not just right-wing Western Media but many on the far left, as well as Guardian house leftists George Monbiot and Owen Jones, have told us so.
Here he is out on the streets, the hostility directed at him palpable.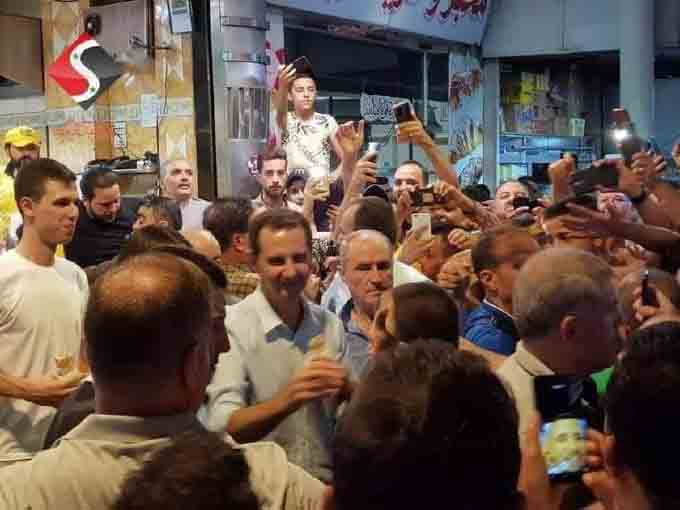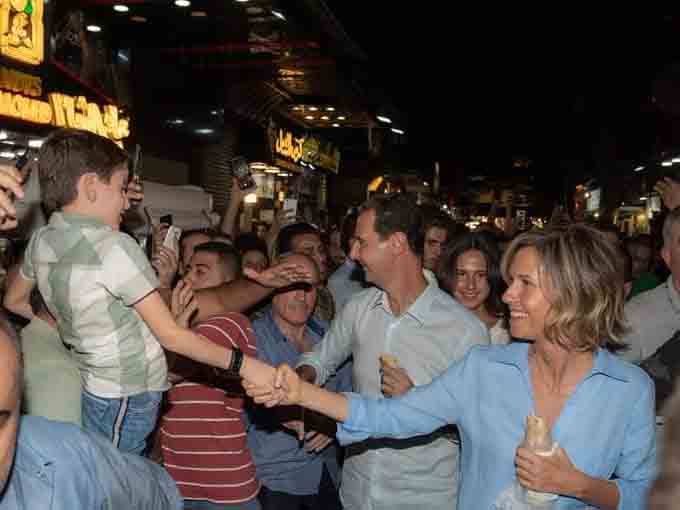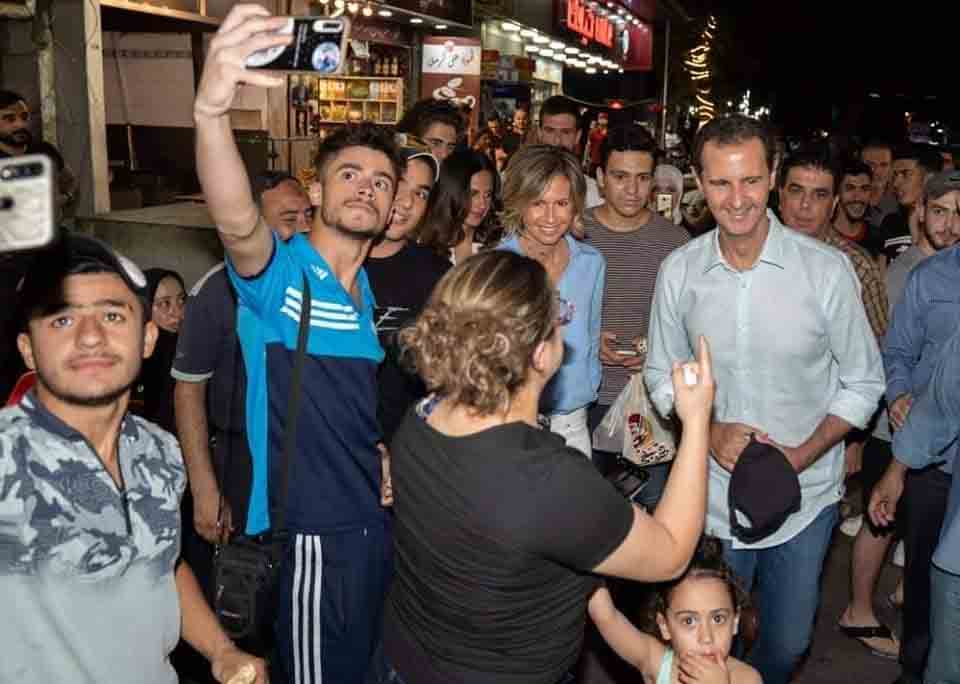 Here by contrast is a Western leader – in this case M. Macron – out and about last month. See how warm and friendly everyone behind the freedom barrier is. I'm sure the slapped face the French president has just received was a piece of knockabout camaraderie, Gallic style.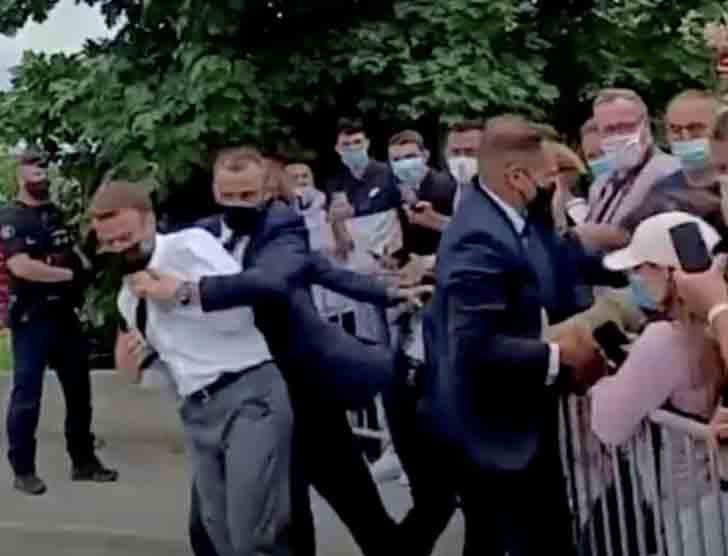 What a tragedy that the armed efforts 'we' have been making to oust Syria's tyrannical regime, and install one more to the liking of Washington's and London's, have still to bear fruit. Maybe the murderous sanctions a peace-loving West is hitting Syria with will do the trick.
You can't help lamenting though that Hillary didn't win in 2016. Her No Fly Zones plan for Syria promised a BOGOF. Not only would it have grounded the Syrian Air Force to secure the earthly paradise for Syria the same tactic had delivered, in her capacity as Obama's Secretary of State, for Libya. With Russian planes the only foreign presence lawfully operating inside the country, and flying sorties over "moderate Islamists" in the north west – close, that is, to NATO Turkey – the only thing in the way of thermonuclear showdown seemed to be Donaldo's deplorables.
History, alas, is rife with missed opportunities!