It's official. The latest of America's grotesque parodies of democracy has delivered its verdict. Three Strikes Joe, who championed the war on Iraq with its million slain1 and its descent into chaos and terror amid the asset grabs of wholesale privatisation,2 will in January become the forty-sixth commander of the US Empire.
Never mind voter fraud issues raised by Team Trump – baseless, we're assured, by media I can barely trust with the football scores.3 Never mind the manufacture of opinion, vital to squaring class rule with the trappings of democracy, by media whose business model puts them in thrall to market forces.4 To these aspects of the circus now winding down we can add that the cost of running for the top job currently stands – How Much Does it Cost to Become US President? – at $2-3 billion.5
Meditate on that fact. It says all we need to know about 'bipartisan' commitment to the end, though there be growing division over means,6 of preserving Wall Street dominance of the planet and all its resources.
So excuse me while I don't kiss the sky. Here's Caitlin Johnstone (yes, again!) this morning:
The hysterical exaggerations of the threat Trump posed weren't destructive because unfair to Trump, but because they created the false impression that those who came before and those who will come after are not equally depraved.

There's no chance of Trump challenging the election with any efficacy unless (A) he badly wants to remain president and (B) sufficiently large power structures want him to do so.7 Neither is true. He's out. Those who spent four years being wrong about Trump draining the swamp are now laboring under the delusion he'd be willing and able to stop the entire swamp from stealing an election from him. He isn't.

"I voted against fascism."

No you voted against what you saw as a more dangerous fascism. To pretend that a lifelong murderous authoritarian like Biden is fascism-free is to deceive yourself into future complacency.
And here's me in August 2016, with Hillary Clinton still the bookies' favourite for POTUS No. 45:
HRC may not even be the lesser evil. And if she is, it's by so narrow a margin as to make it a non consideration in electoral choice. Don't assume I back Trump. He's unleashed humanity's basest instincts, as right wing populists do. But what would I do if I were an American? I'd throw heart and soul into exposing a phoney democracy that promises more of the same: imperialist wars and a trail of chaos across the globe …
I never went so far as to declare Trump the lesser evil, though a weak case might have been made for that. On the one hand Clinton was pushing for no-fly zones in Syria of the kind which had helped reduce Libya to chaos, terror and slavery – and now promised to place two nuclear powers in head on confrontation. On the other, Trump had repeatedly expressed a wish to work with Putin against Isis.
I say "a weak case" for two reasons. I doubted – see my 2017 post, Why Trump Rolled Over on Russia – that Trump in office would have either the political capital or the political skills to take on a deep state committed to containing Russia for reasons I've set out often – most recently here. Two, other aspects of Trump's rhetoric suggested that, were he to defy the odds and carry through any such rapprochement, it would be at the cost of – indeed, motivated by – worsening relations with Beijing.
(On both counts – cave-in on Russia, continuation of Obama's 'pivot to China' – we were right, though for all his excesses DRT did not do as HRC had vowed to do. There was no attempt, not even with the doctrine of US Exceptionalism finding terrifying corollary in that of Full Spectrum Dominance, to impose no-fly zones on Syria. No replay – to a chorus of media paeons to that euphemism for Wall Street known as 'the international community' – of Cuba '62.)
In one of my many exchanges as November 2016 approached, an American friend appealed to my sense of taste and decorum. Trump, she insisted, is just so embarrassing! This person, warm hearted and highly intelligent, was voicing the same superficiality, the same blithe indifference to global realpolitik – mirroring, though with less excuse, the tunnel vision of Trump supporters – that the liberal intelligentsia brings habitually to bear on such issues.
Embarrassing! But of course. We don't do embarrassing in the Oval Office …
And now? Now these giddy liberals are dancing, metaphorically at least, in the streets. There's a zillion ways I could say why I won't be out there with them. Here I'll settle for a list of questions set out on November 4, one day after Big Tuesday, in the Black Agenda Report:
Will either candidate really have the ability to restore the millions of jobs lost during the current economic crisis?
Will illegal subversion of Venezuela and Nicaragua stop, and blockade of Cuba end?
Will the prison-industrial complex that is housing tens of thousands of the Black and Brown economically redundant be closed?
Will the charges be dropped against Edward Snowden and the extradition demand for Julian Assange end?
Will Gaza continue to be the largest open-air prison on the planet?8
Will the U.S. reverse its decision to deploy new intermediate-range missiles equipped with nuclear warheads targeting Russia in Europe and China in the Asia-Pacific?9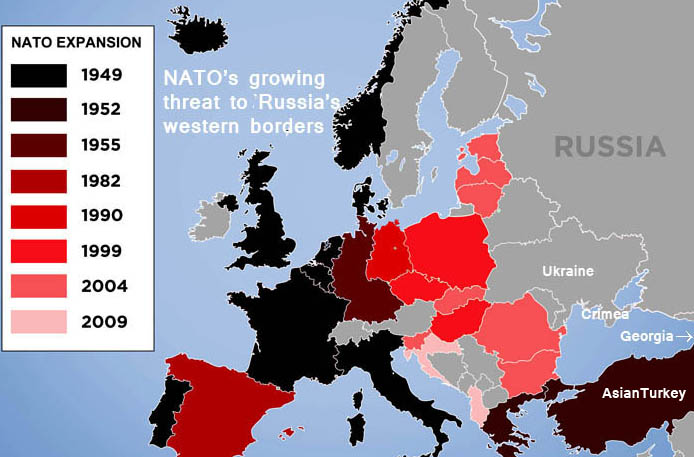 Will the Saudi and Obama-originated war on Yemen end?
Will the U.S. settler-colonial state really defund the police and the military?
* * *