I'm saddened that musicians whose work I've loved since See Emily Play now condemn Russia's invasion of Ukraine. Roger Waters – who has done such sterling work on Palestine and Julian Assange, while refusing to go with the propaganda blitz on demonising Bashar al-Assad – and his former band mate, guitar legend David Gilmour, may disagree on a thing or three but both have deplored Russia's move, while David goes further:
They join the ranks of those with a solid grasp of many things – including the criminality of a US Empire which can easily defuse this existential and potentially planet-wide threat but chooses not to. Yet these people, with whom I have so much in common but who now deplore "Russian aggression", have yet to put out a clear and convincing answer to this question:
Given NATO's (i.e. the US Empire's) 1990 promise, repeatedly broken, "not to expand one inch eastwards"  and …
… eight years of suffering in ethnically Russian Donbass while Kiev, in the grip of a rabid far right, refused to honour Minsk II and …
the fact it would cost Washington next to nothing – were it only acting in good faith – to lay to rest Moscow's fears, described by many respected authorities as just and reasonable ….
… what realistic alternative did the Kremlin have?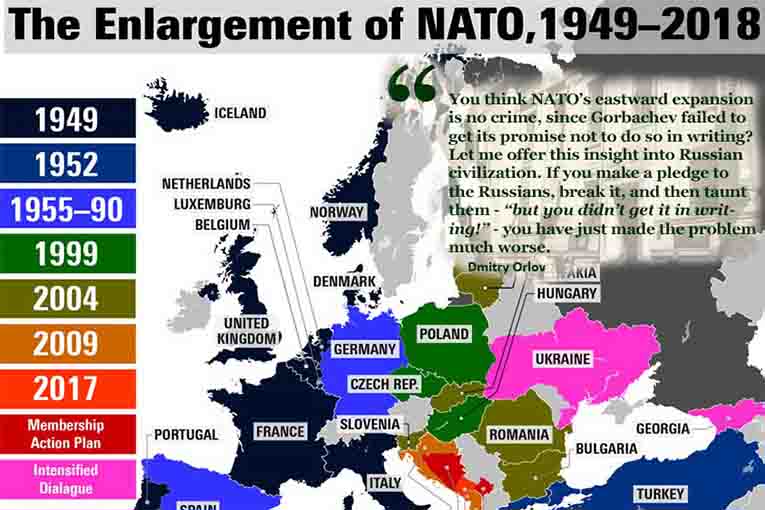 * * *