Outside Sheffield City Hall today: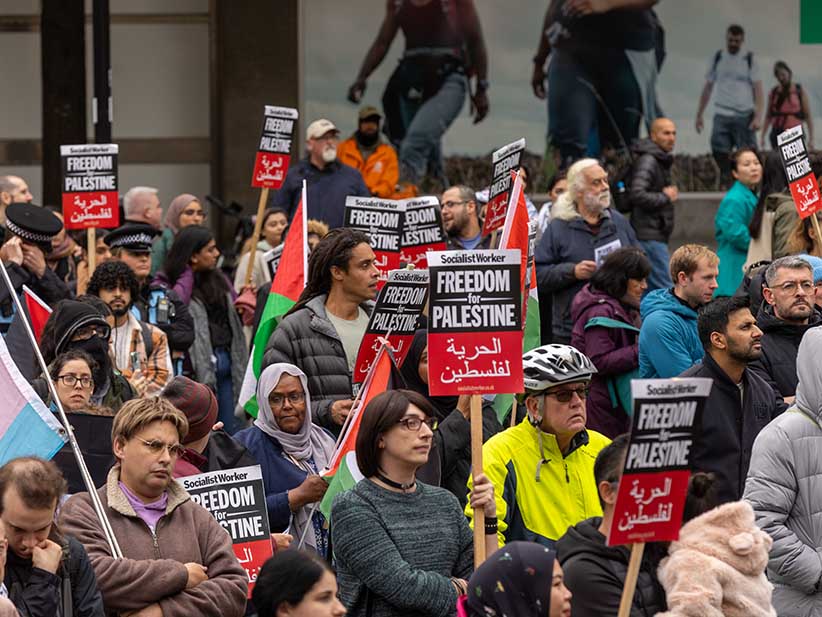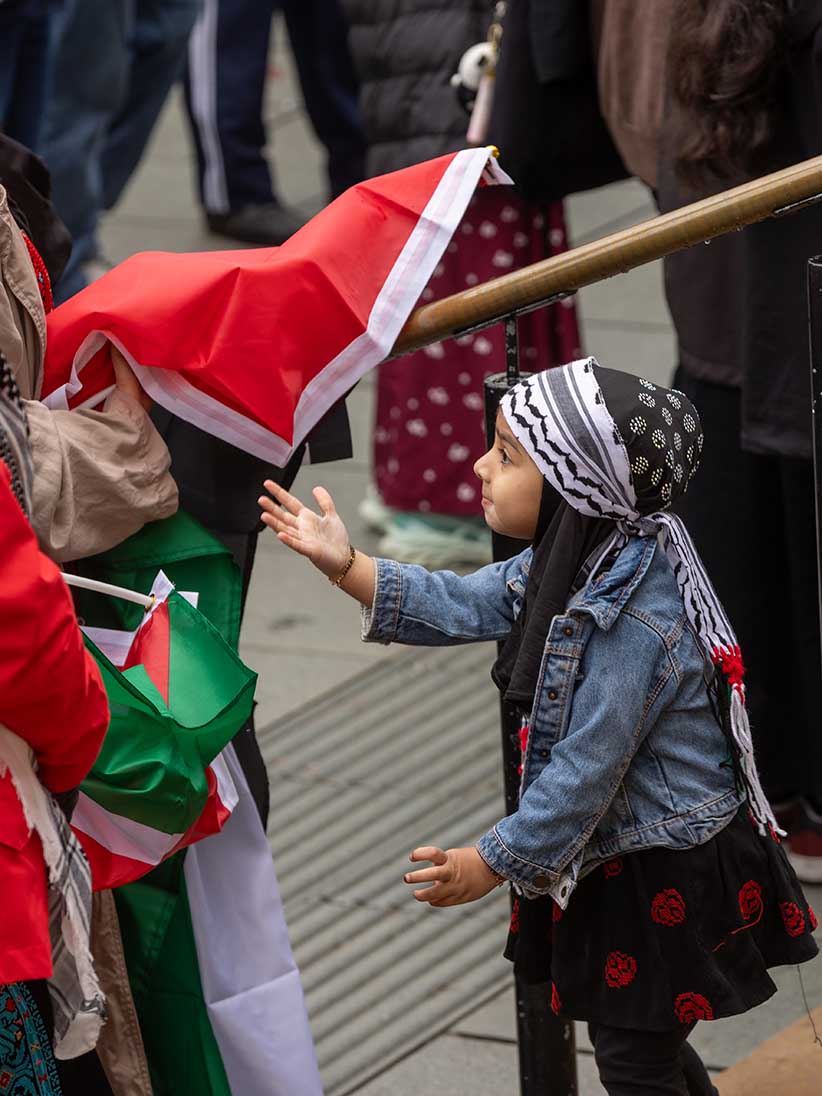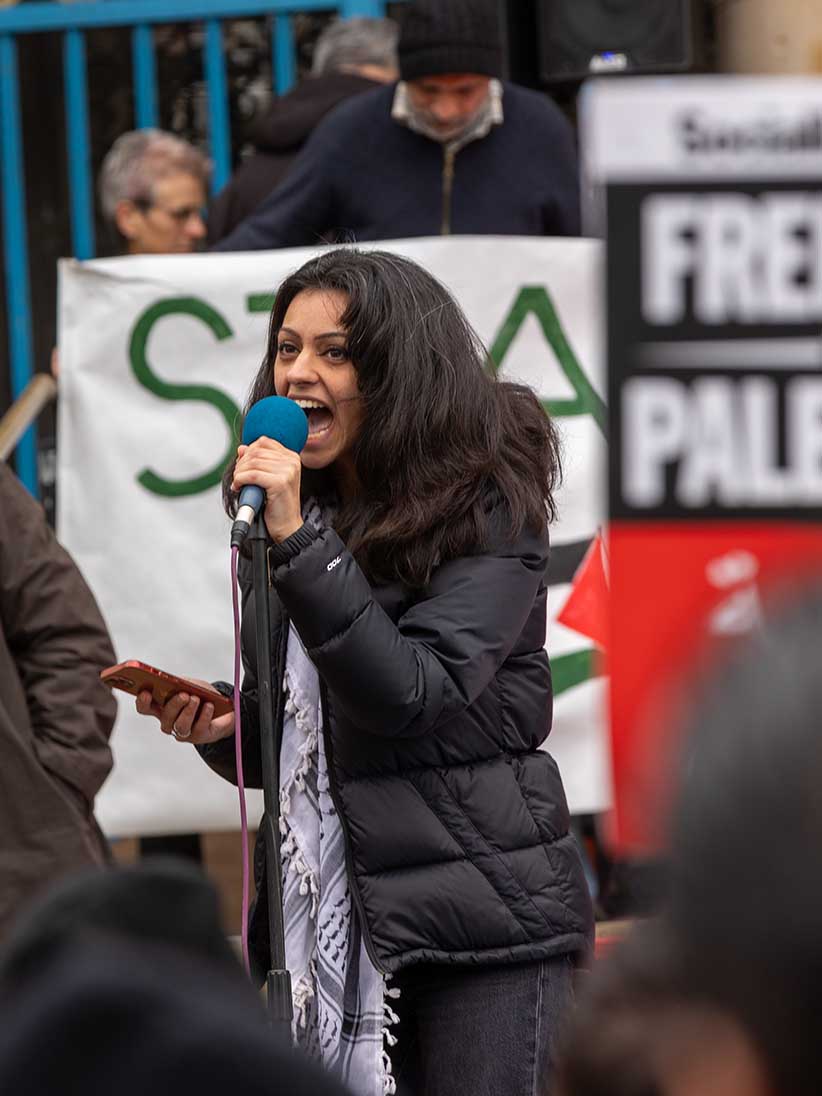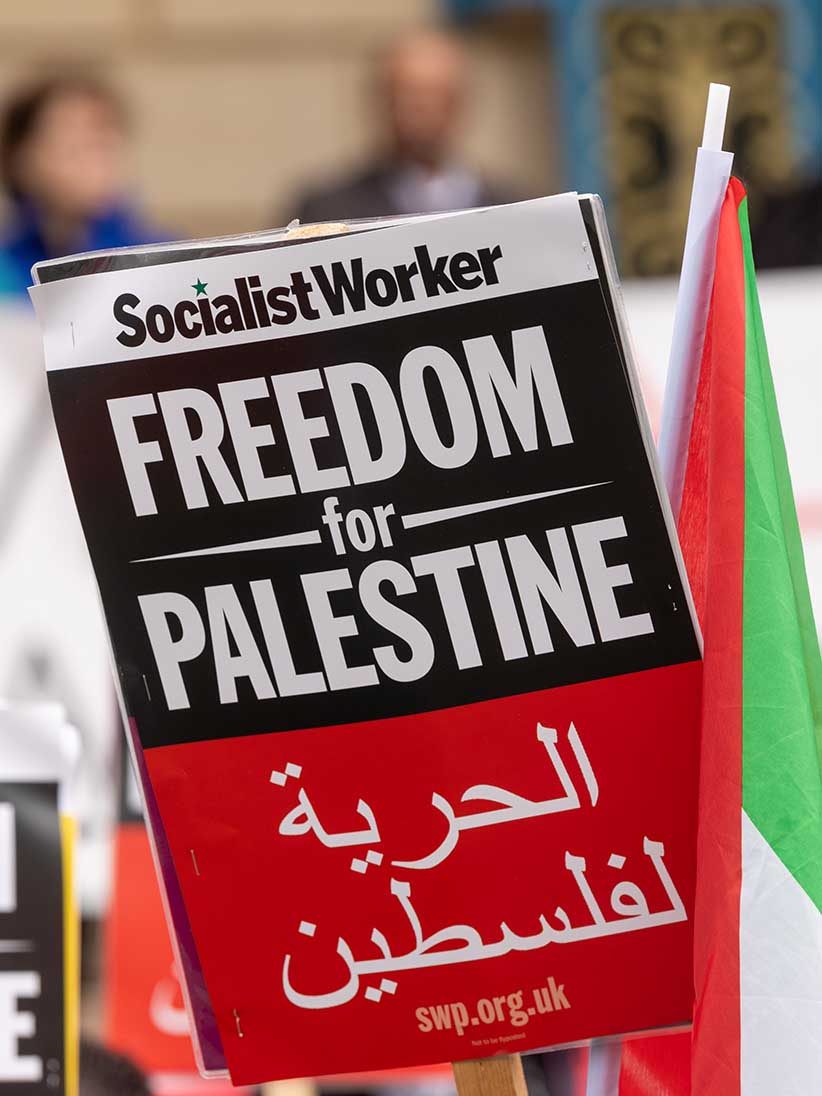 Not all the speeches were riveting, it has to be said …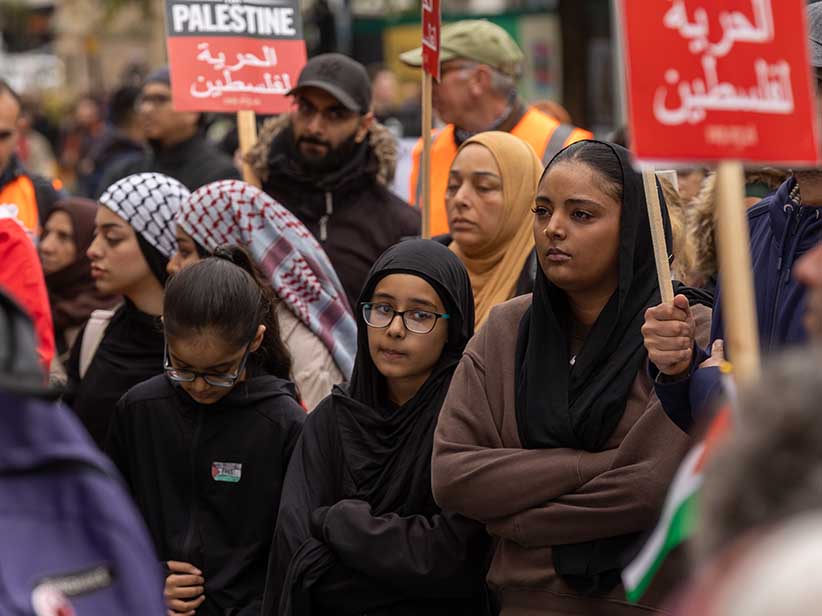 Here's what the Met say about this slogan …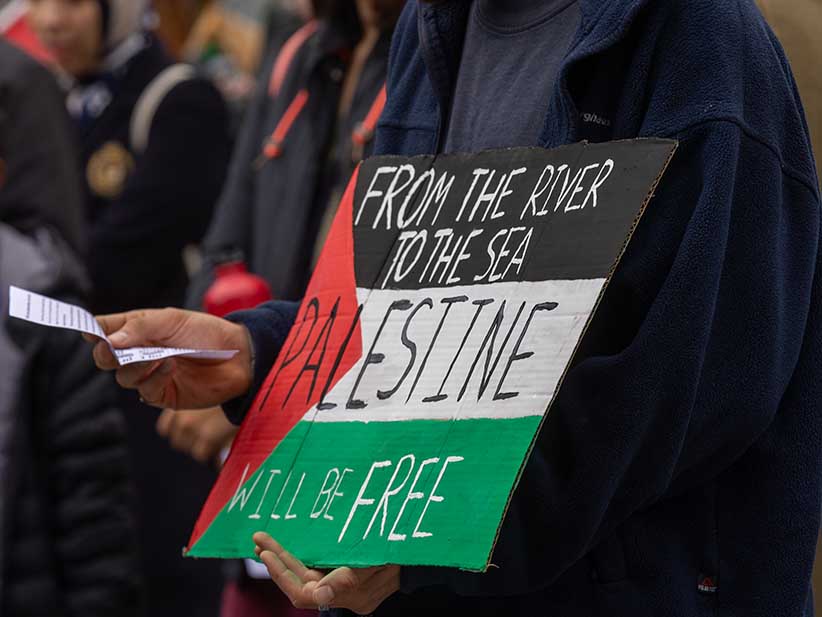 One chant that has been the subject of extensive discussion is 'Palestine will be free, from the river to the sea'. This is frequently heard at pro-Palestinian demonstrations and we are aware of the strength of feeling in relation to it. While we can envisage scenarios where these words could be unlawful, such as outside a synagogue or Jewish school, or directly at a Jewish person or group intended to intimidate, it is likely that its use in a wider protest setting, such as we anticipate this weekend, would not be an offence and would not result in arrests.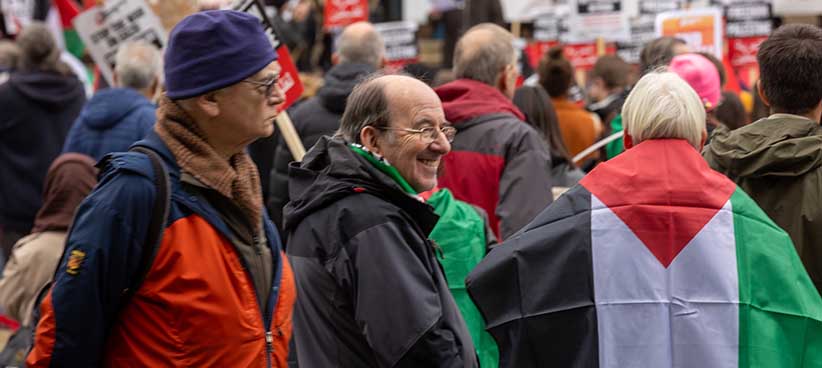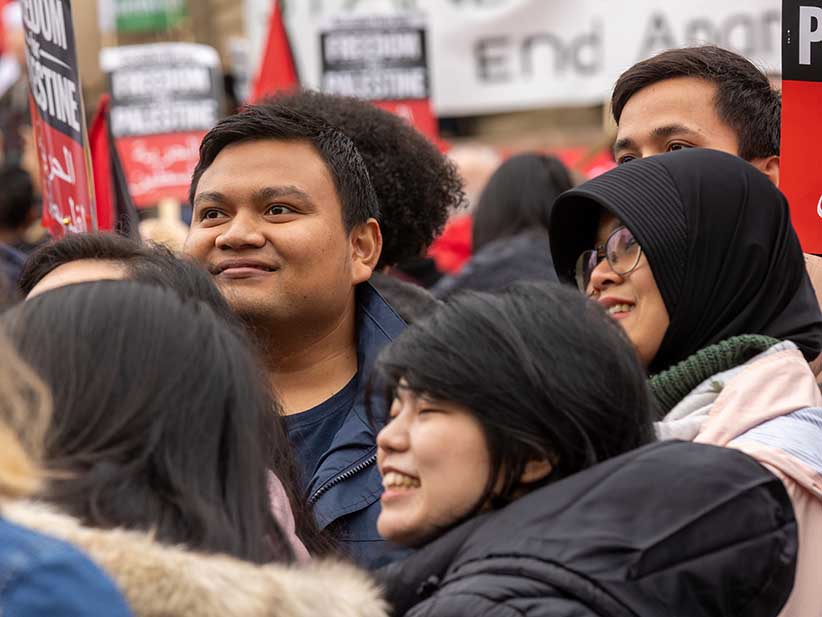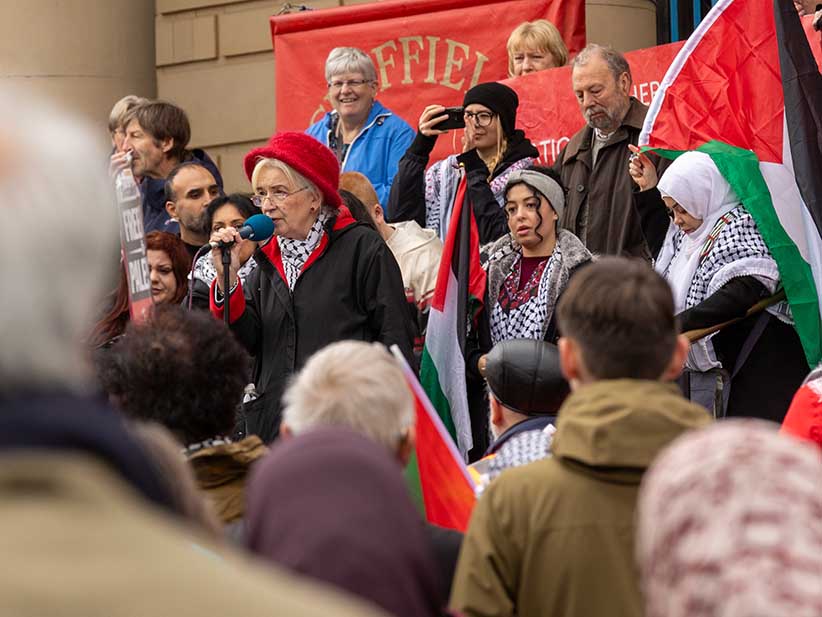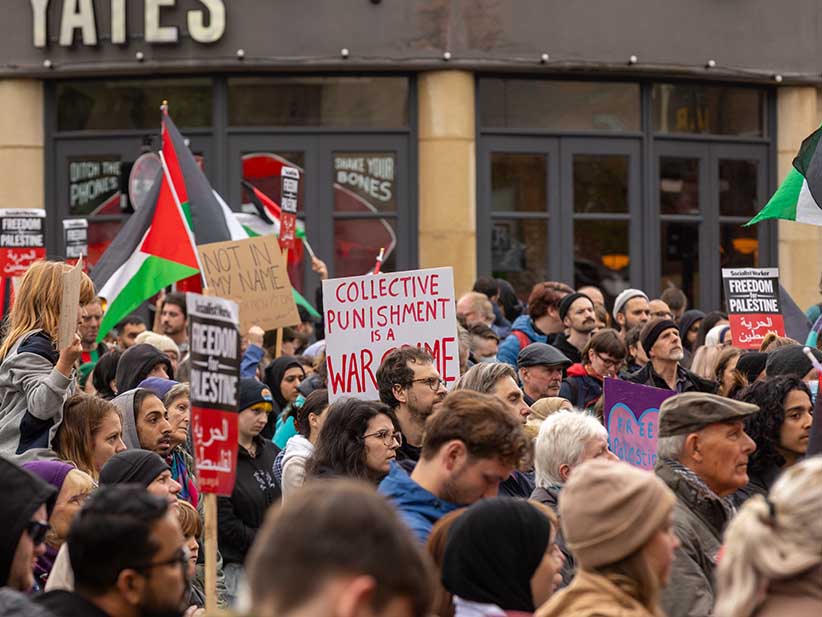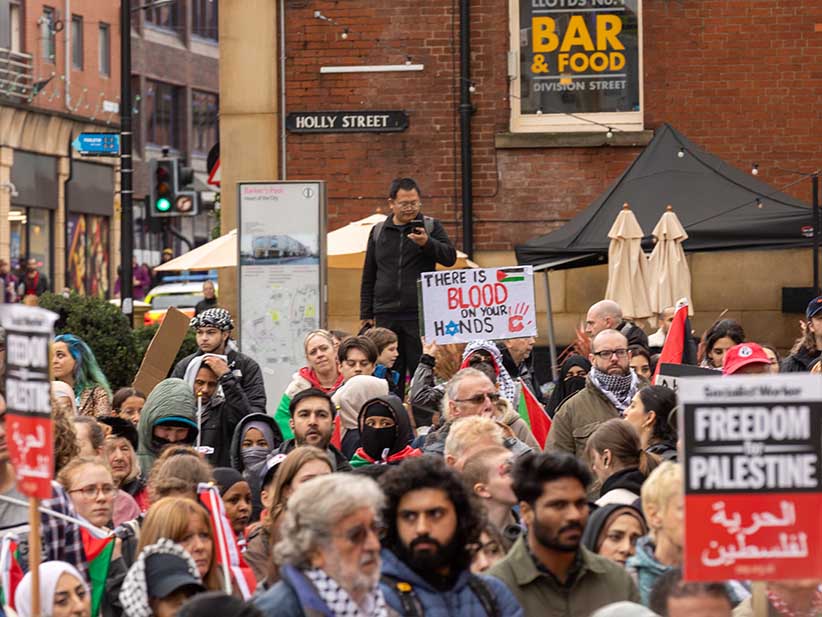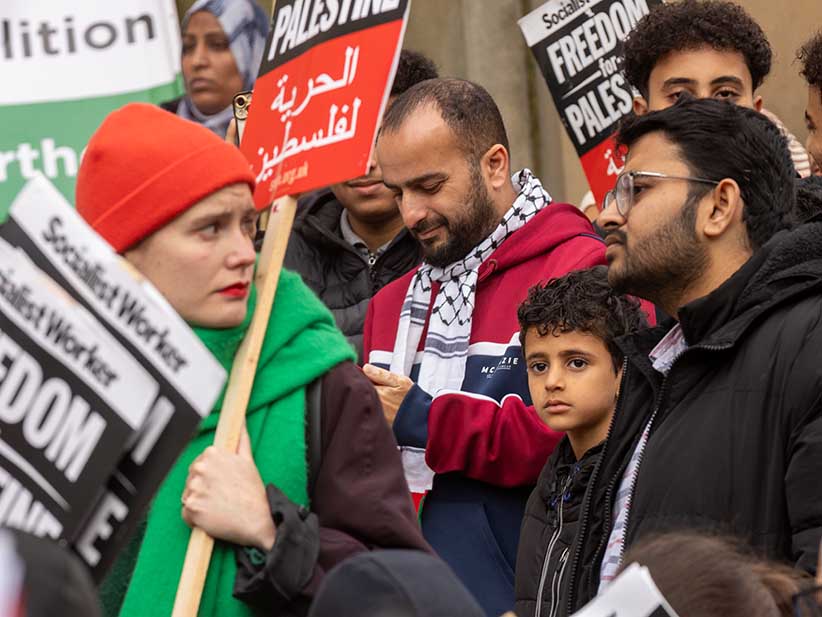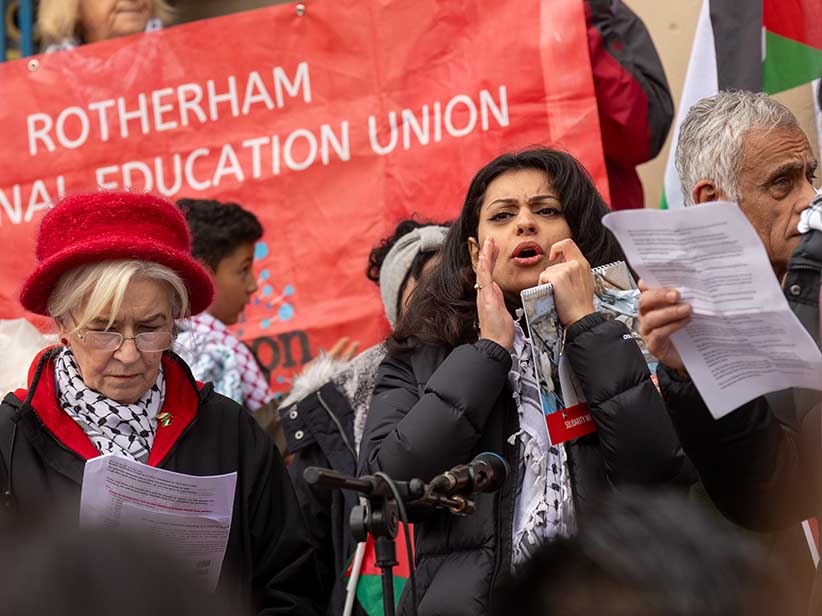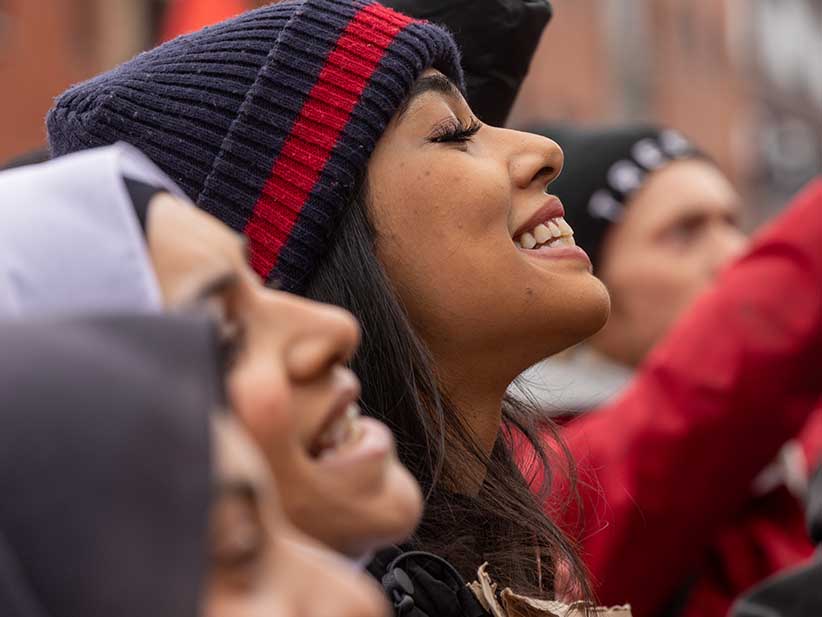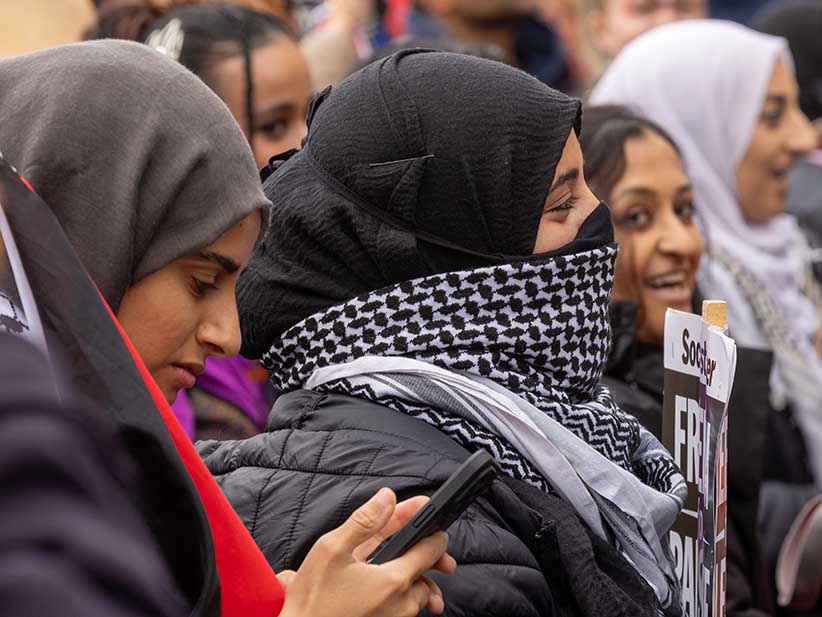 She's singing Michael Heart's We will not go down …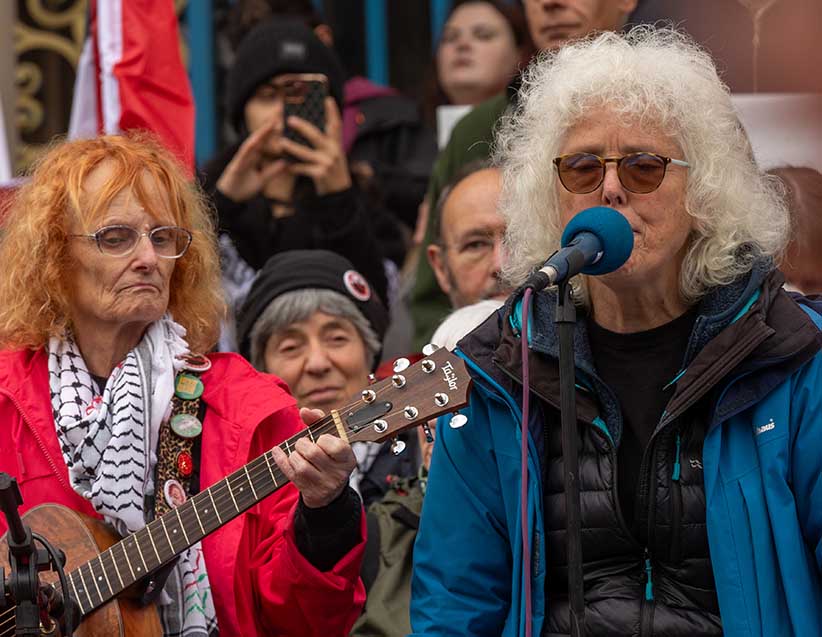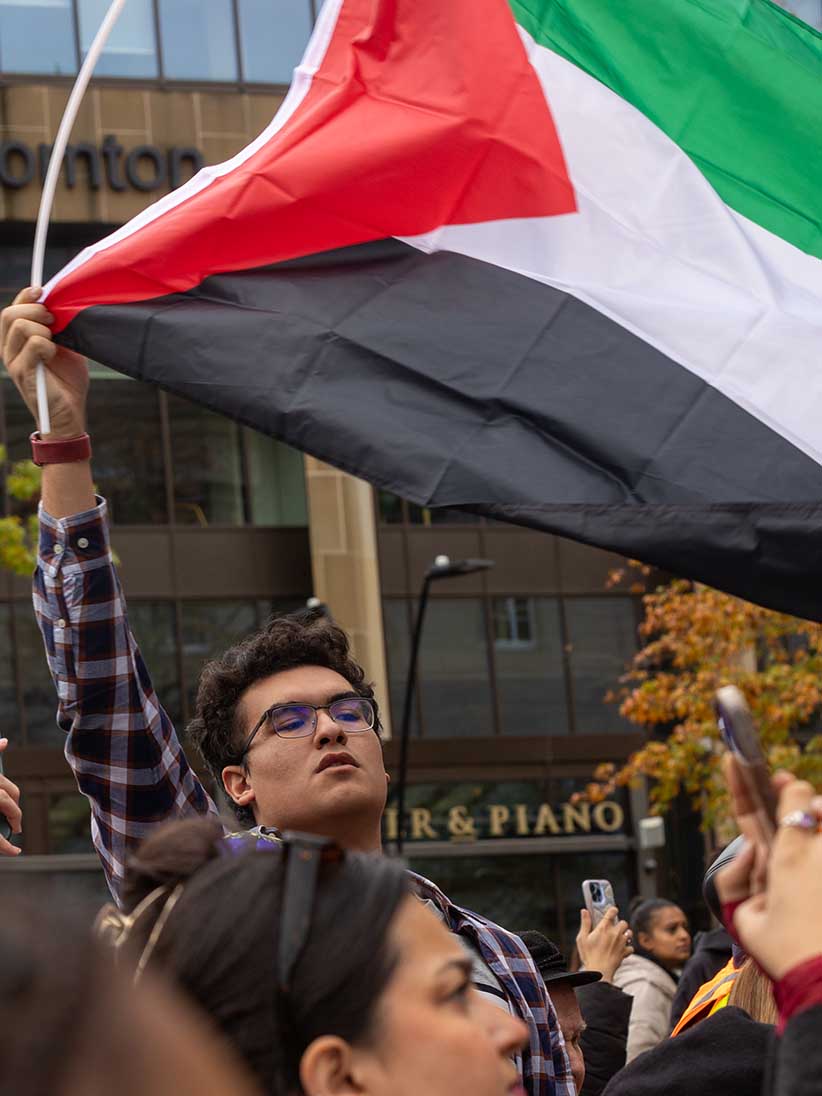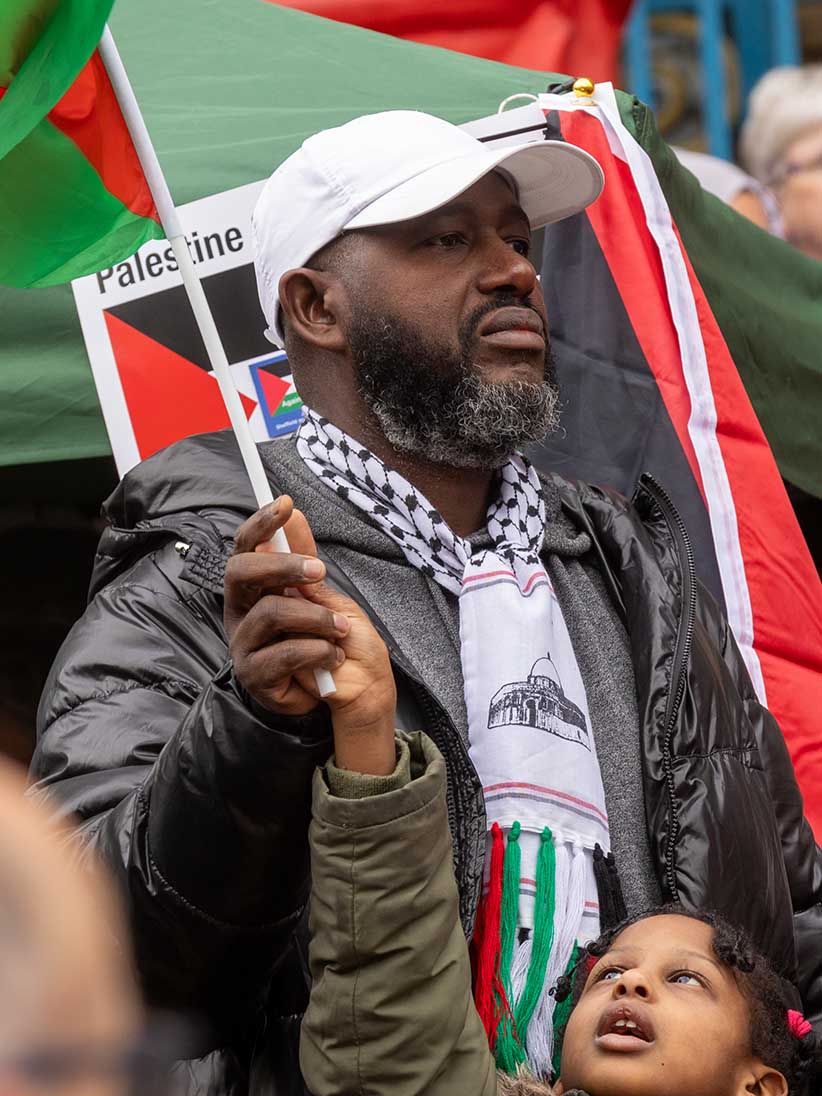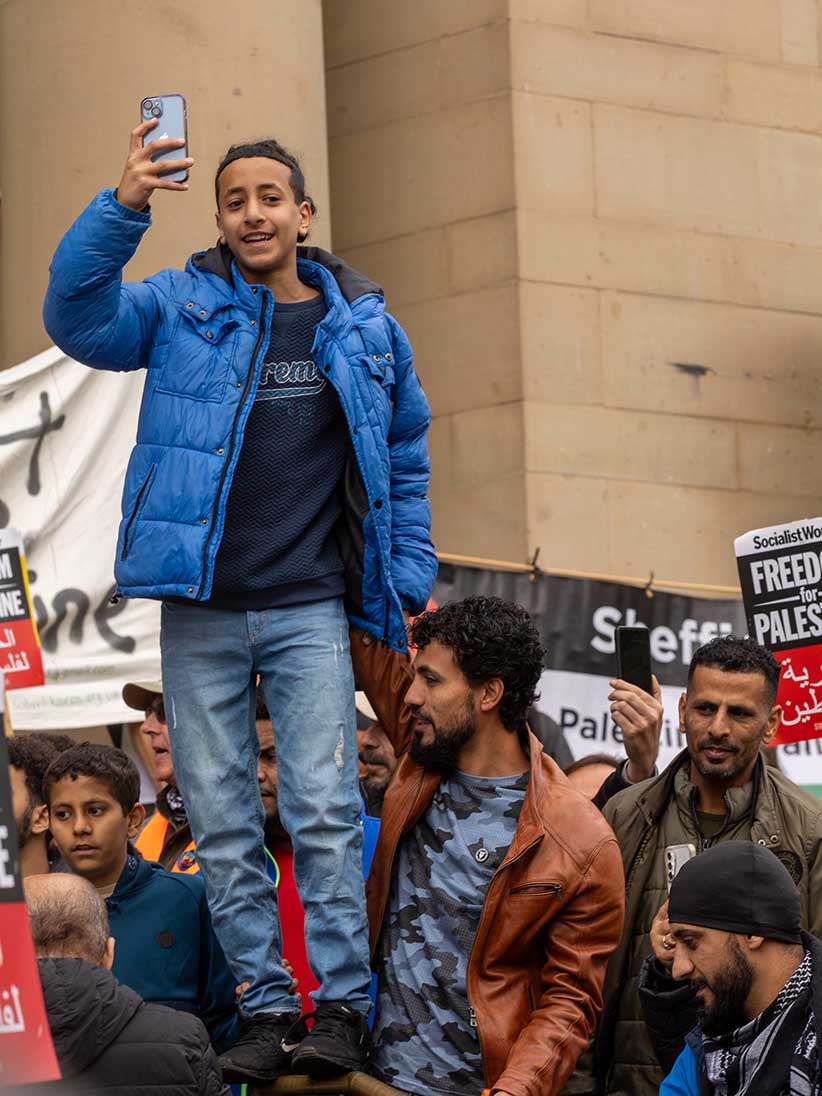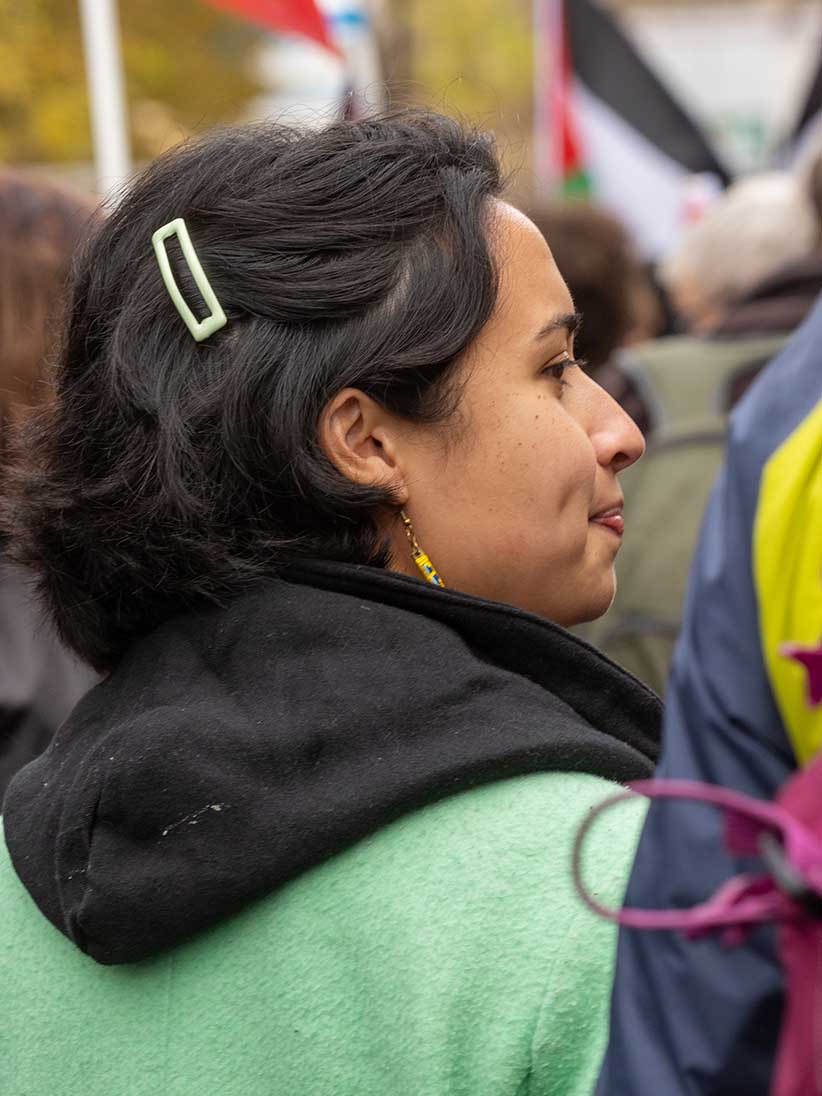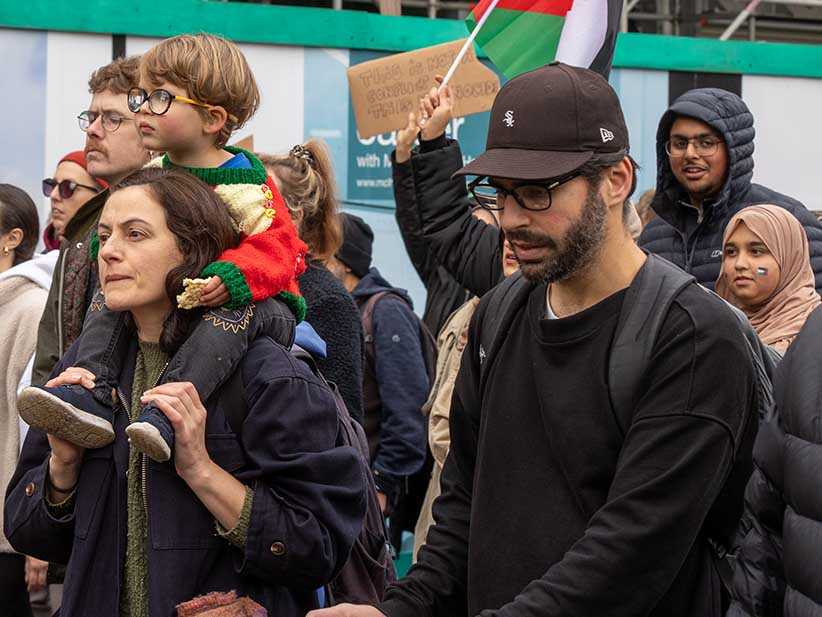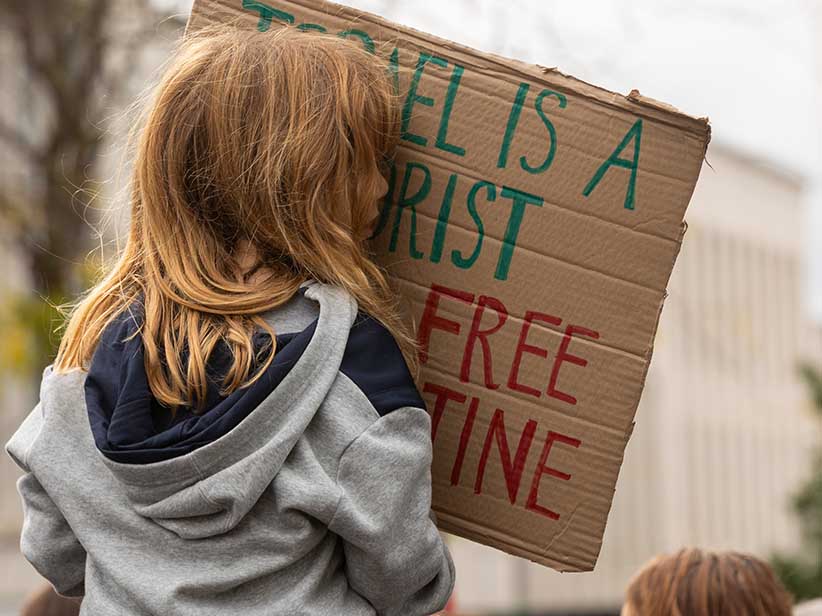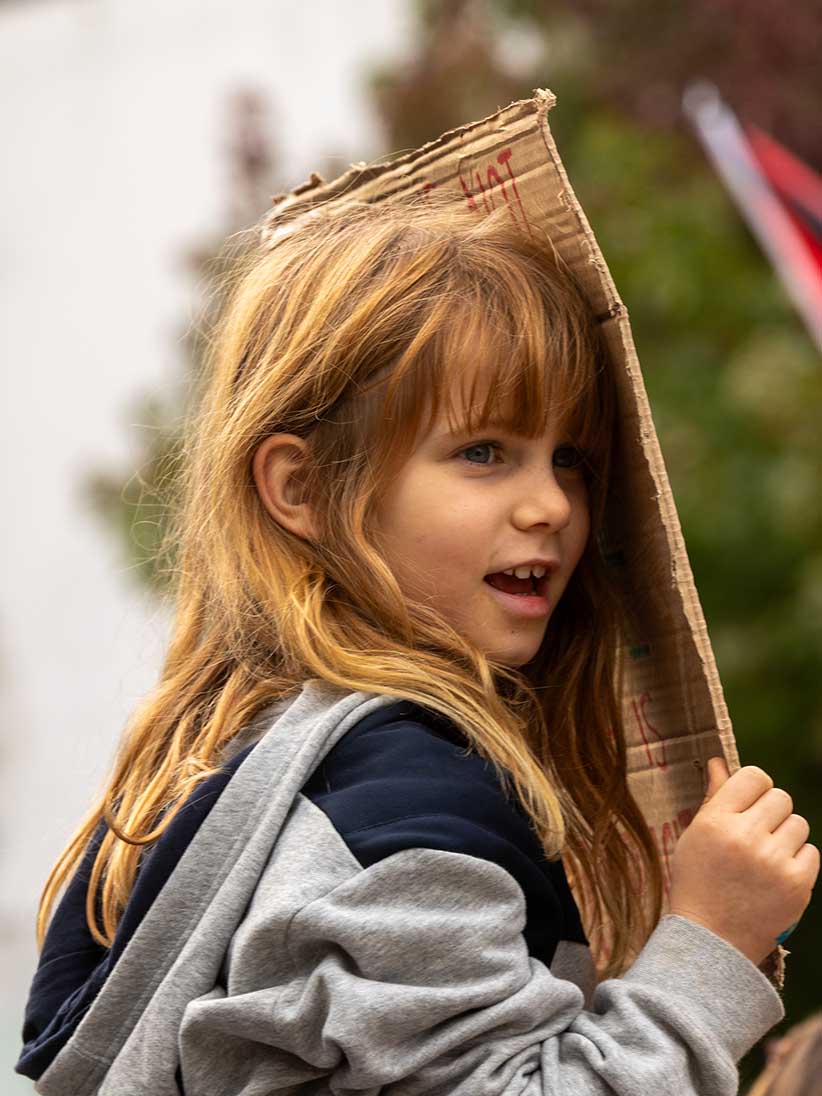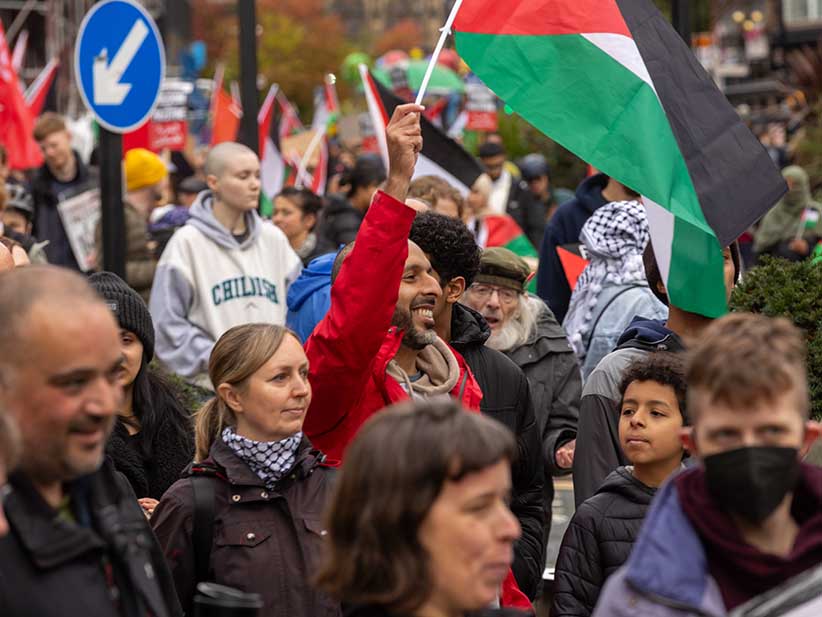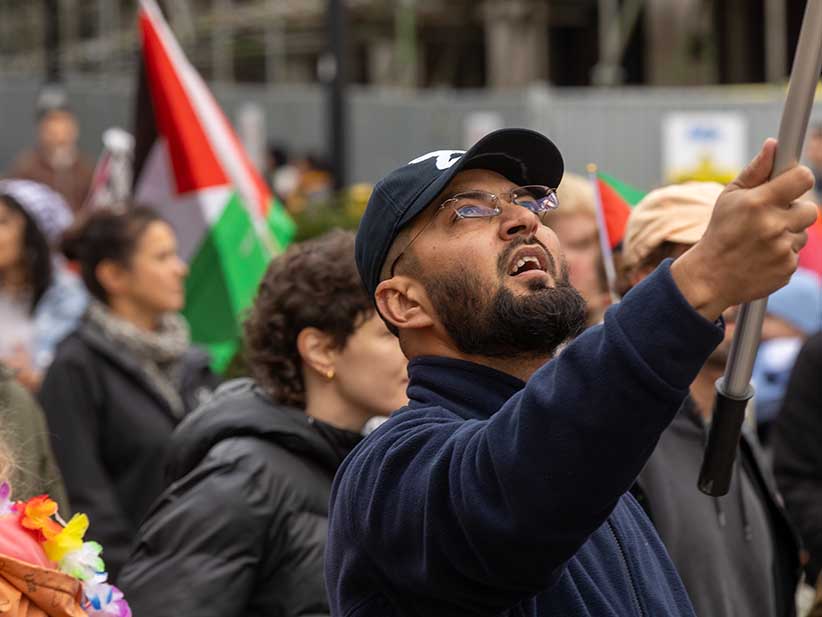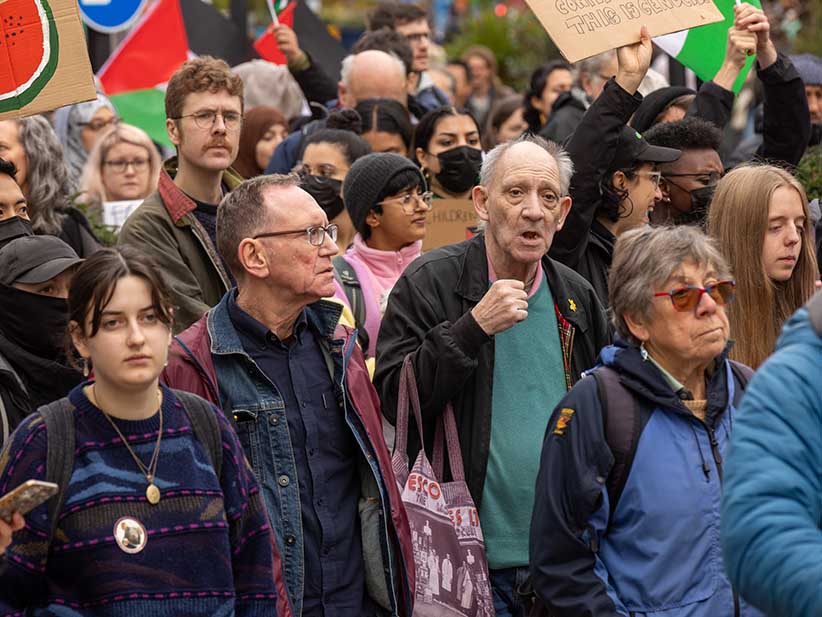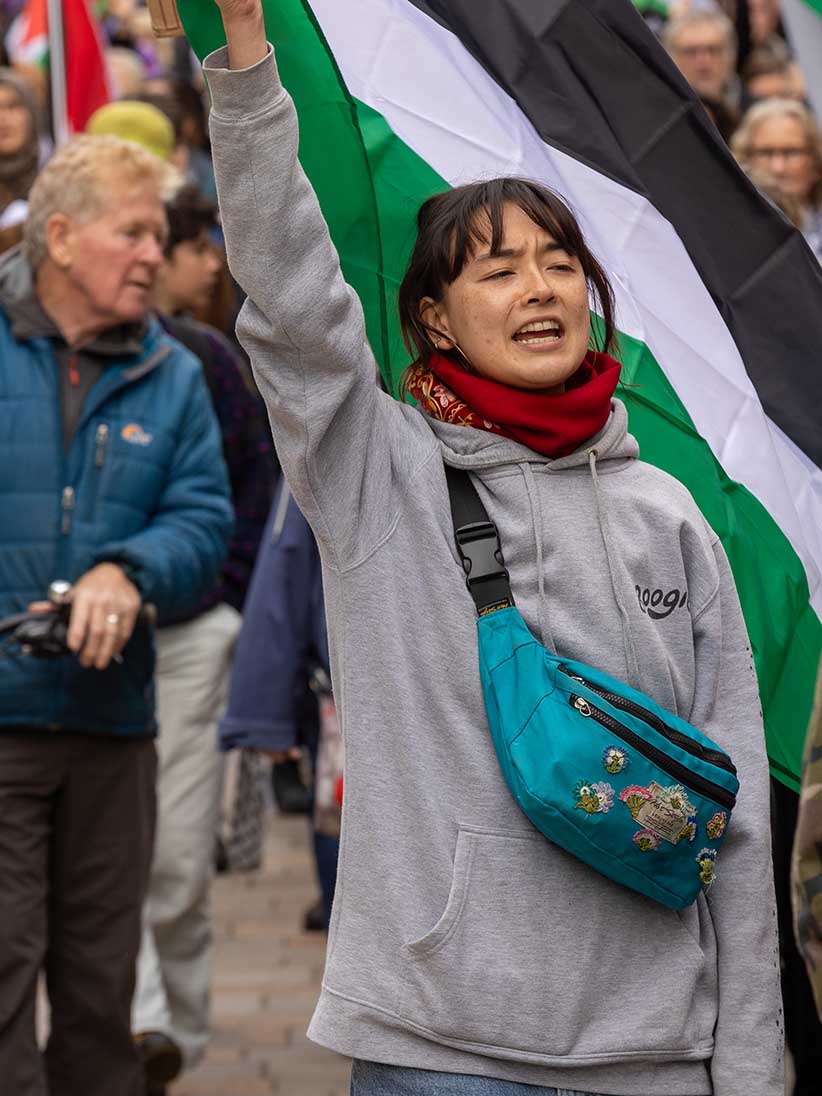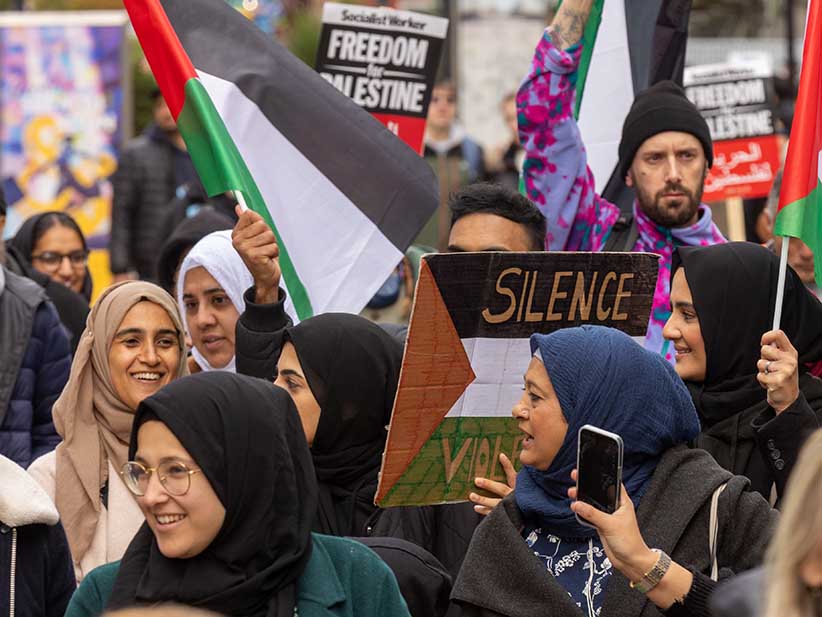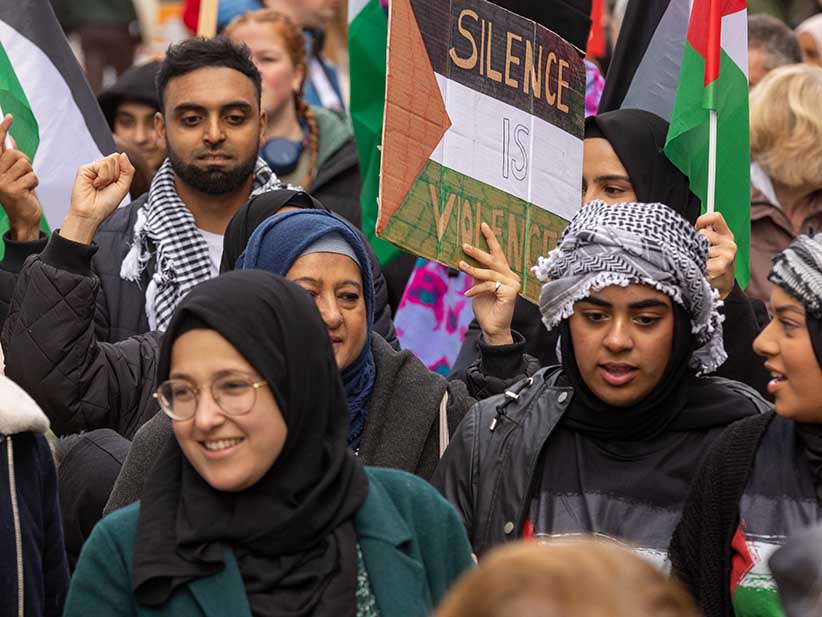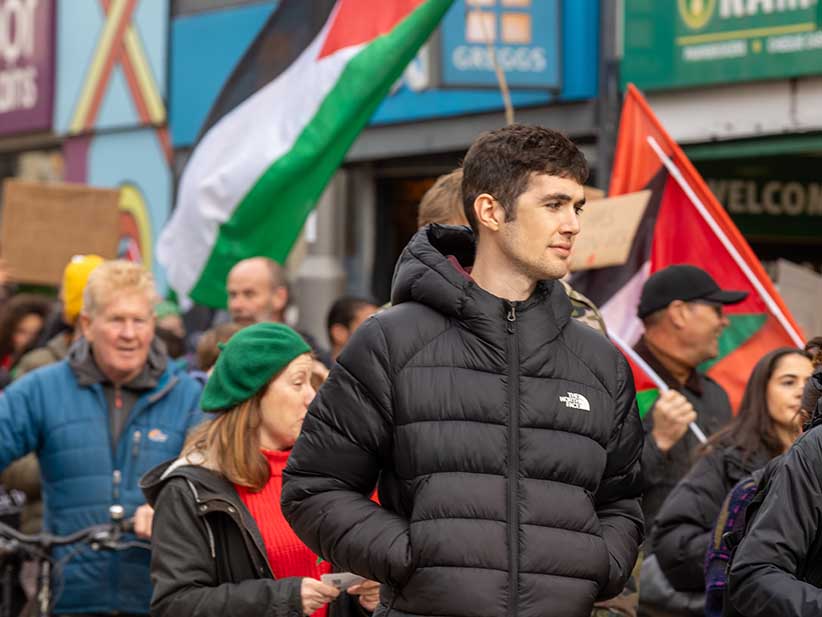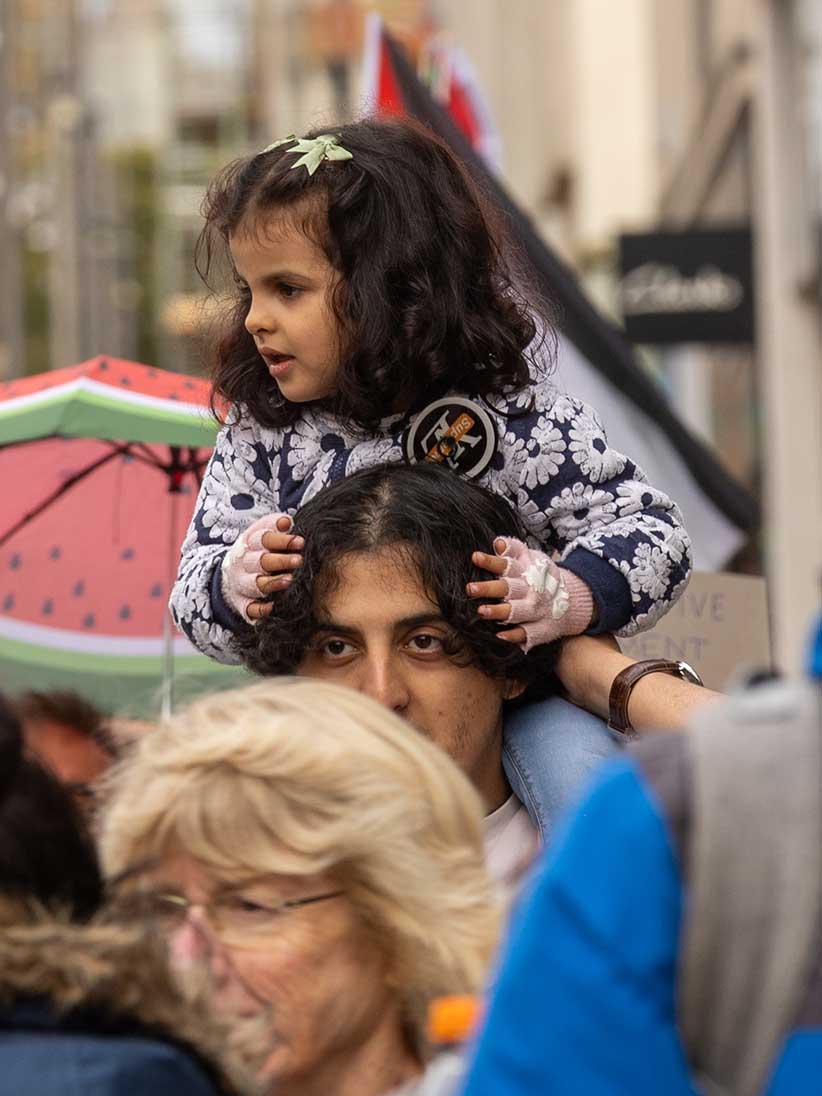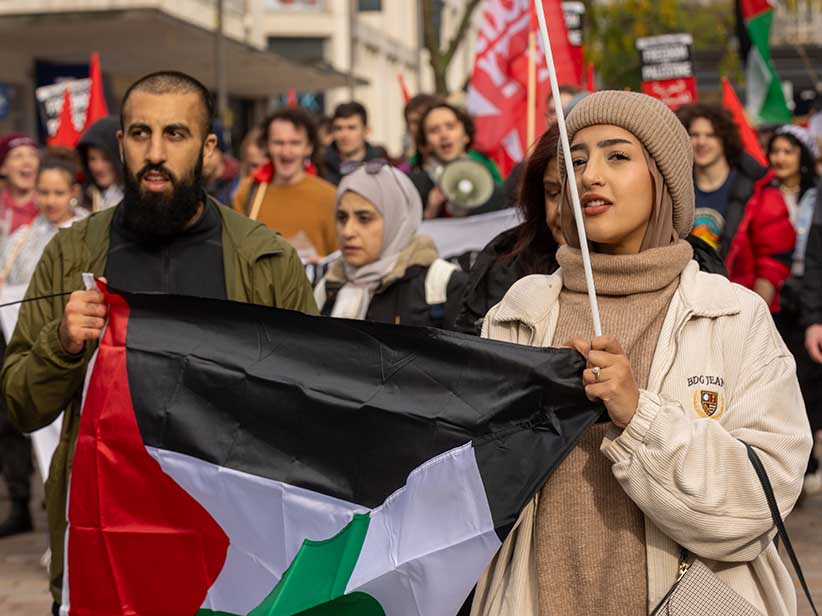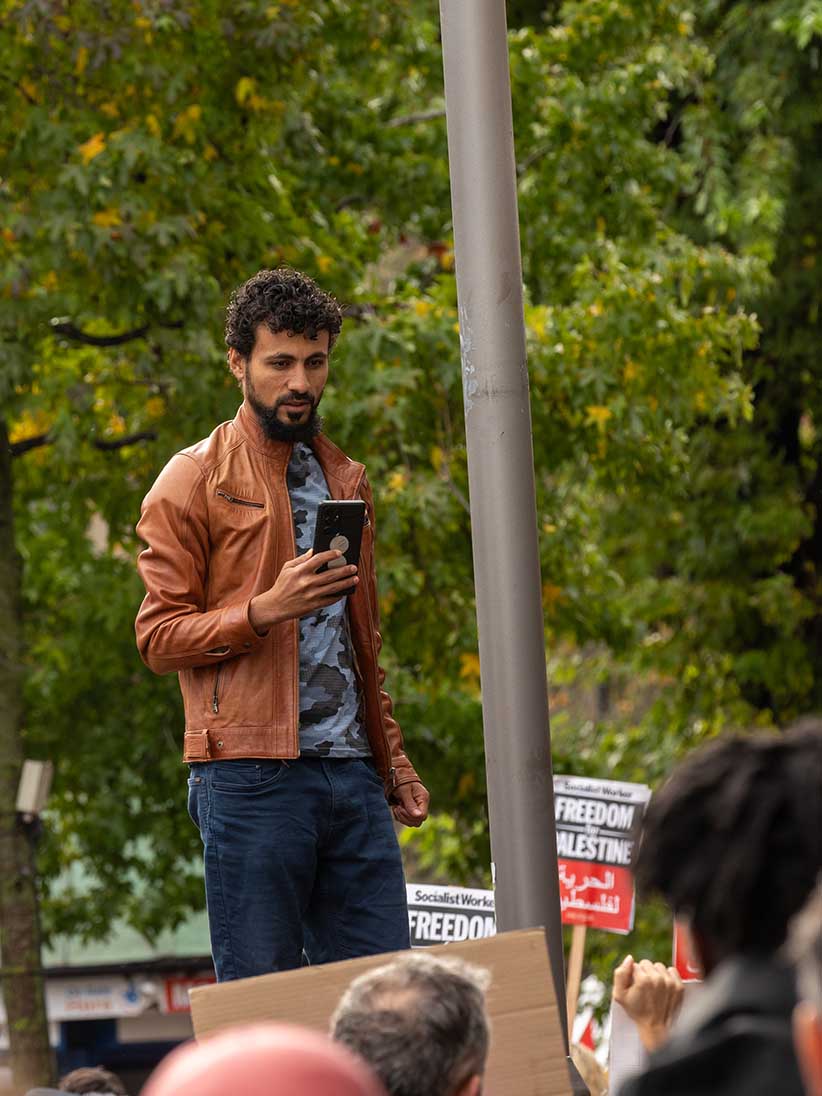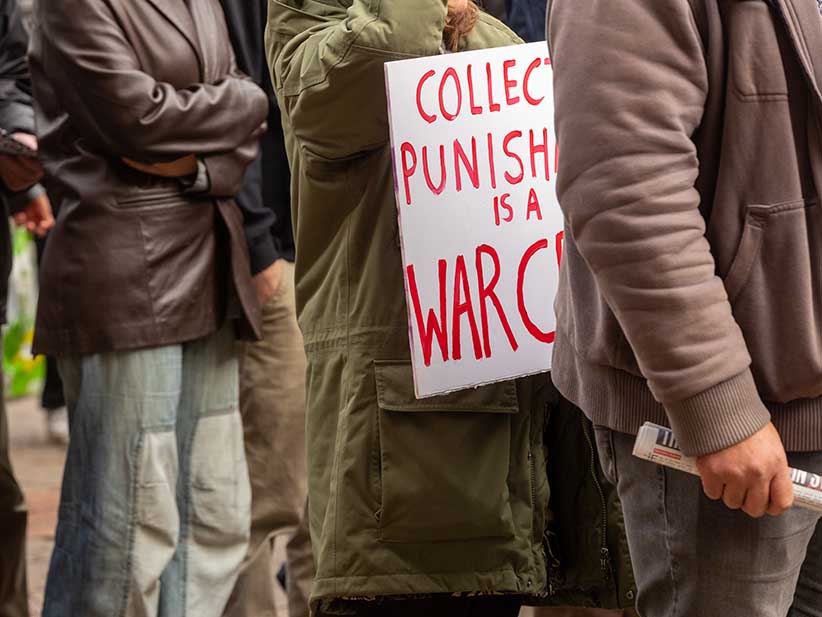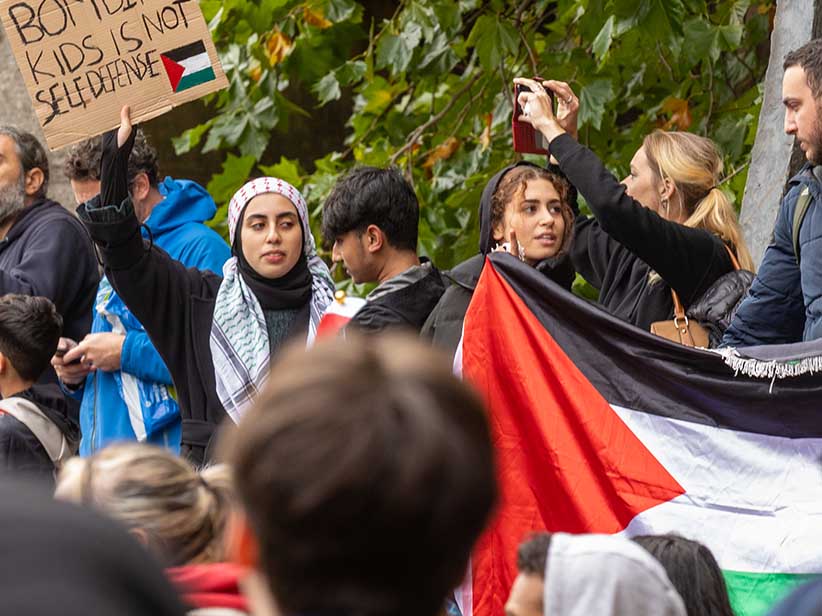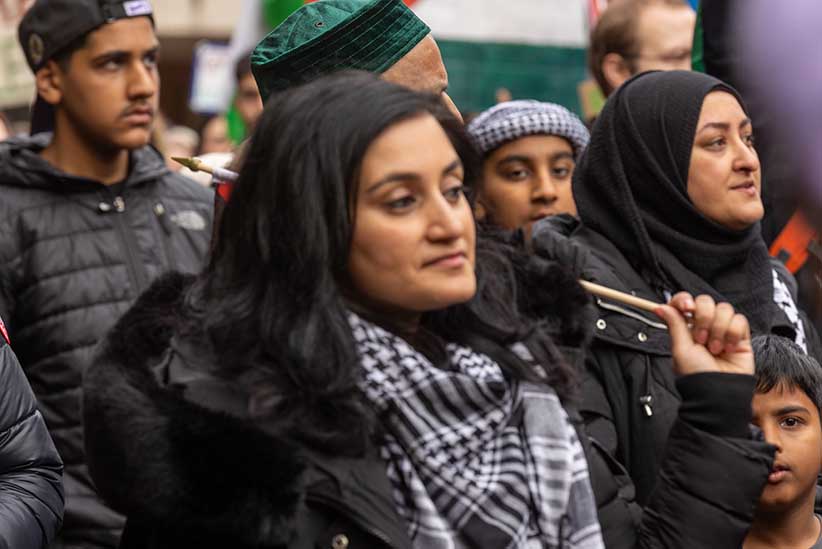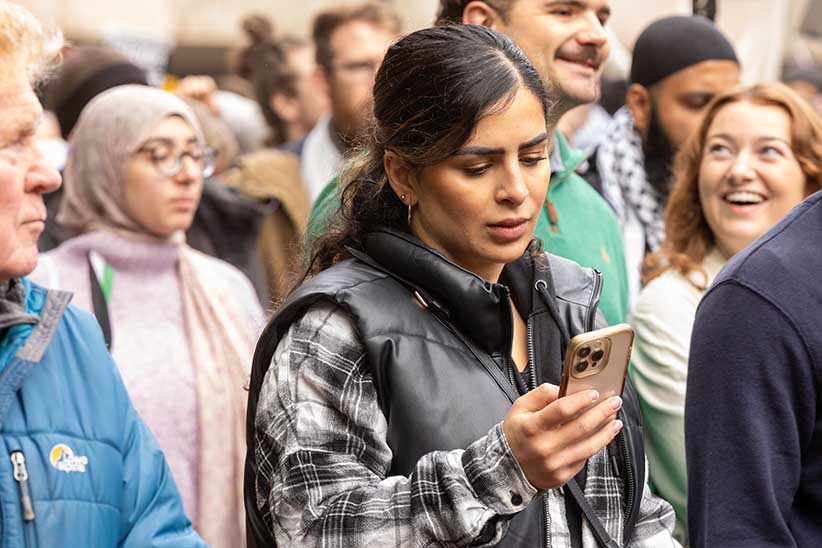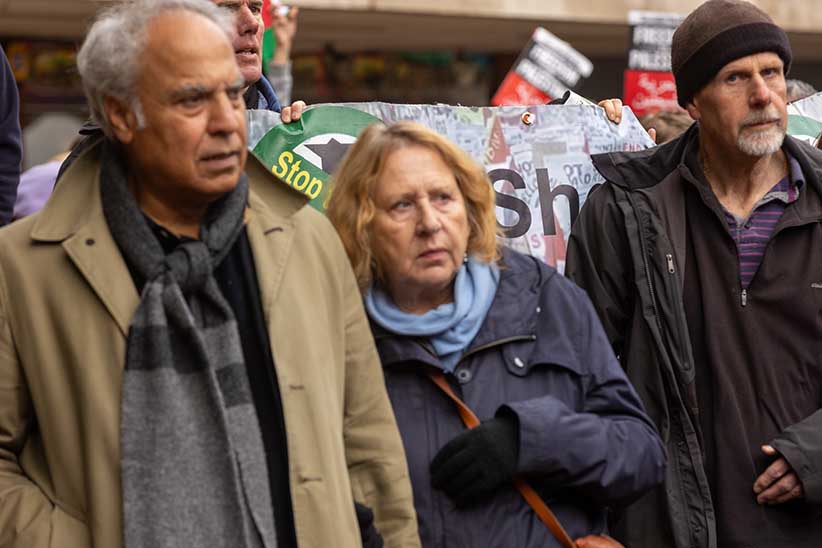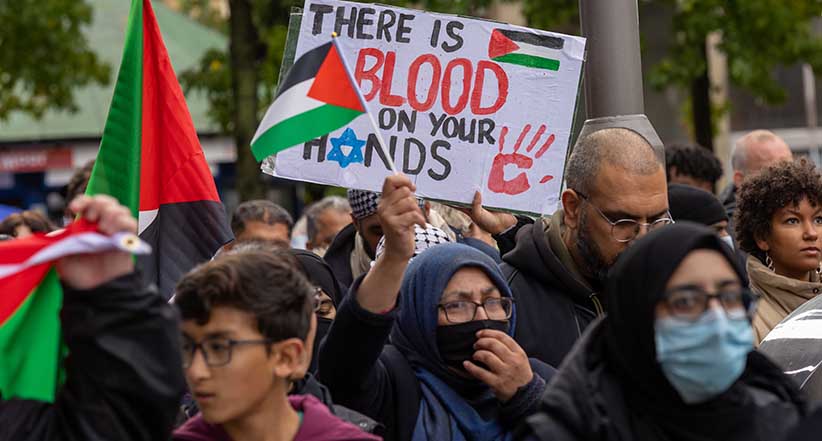 * * *