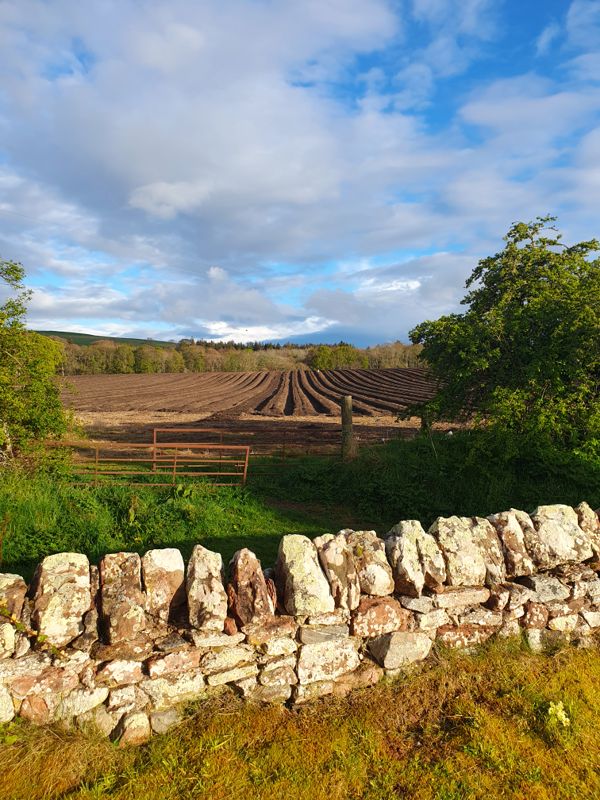 Fresh ploughed fields, to minutes up the lane rom our Church Street cottage
Neck of the Cromarty Firth, the oil rig on the right horizon one of several towed in for repair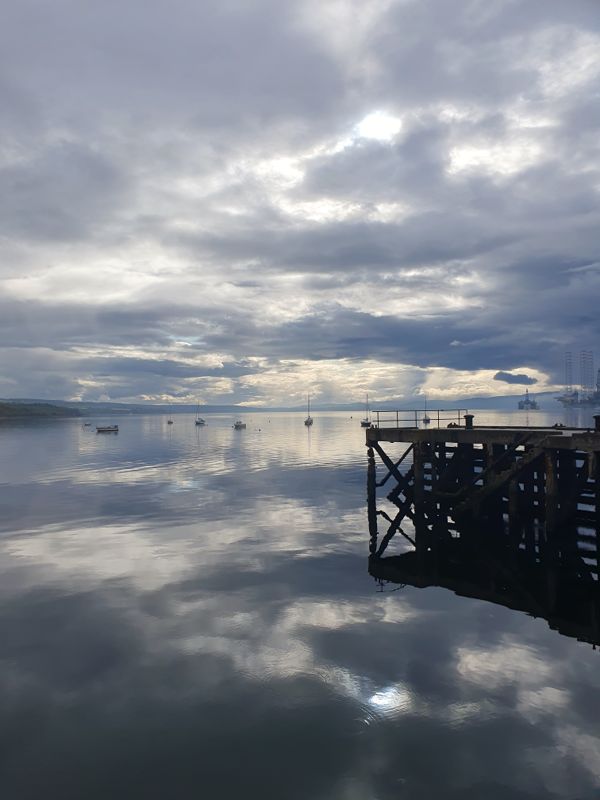 The wooden structure is an extension of Cromarty Harbour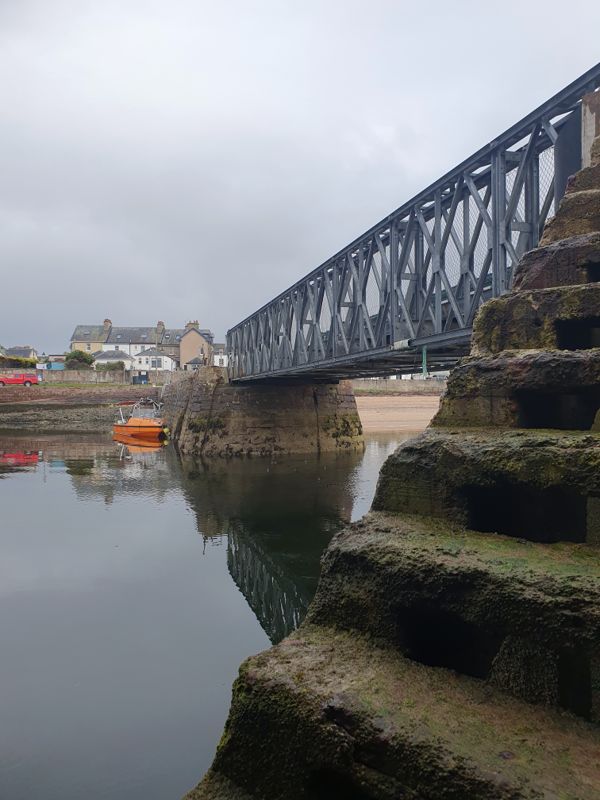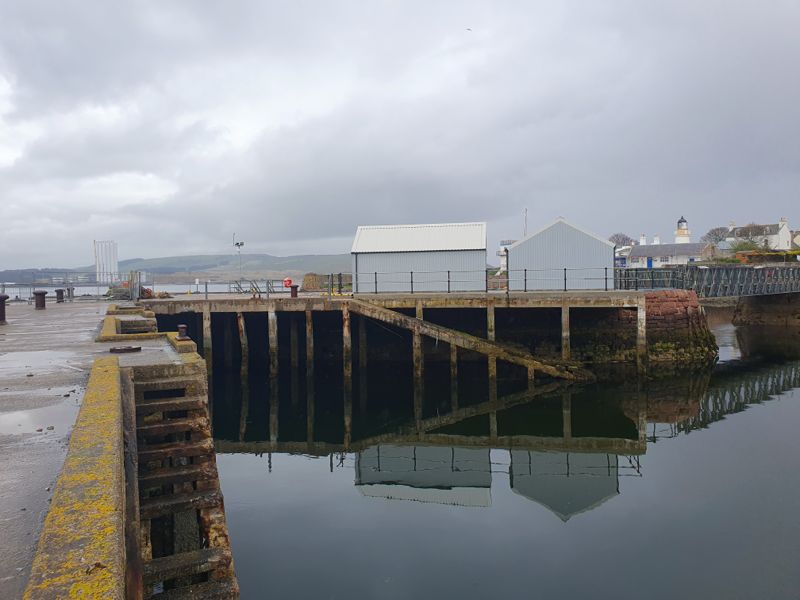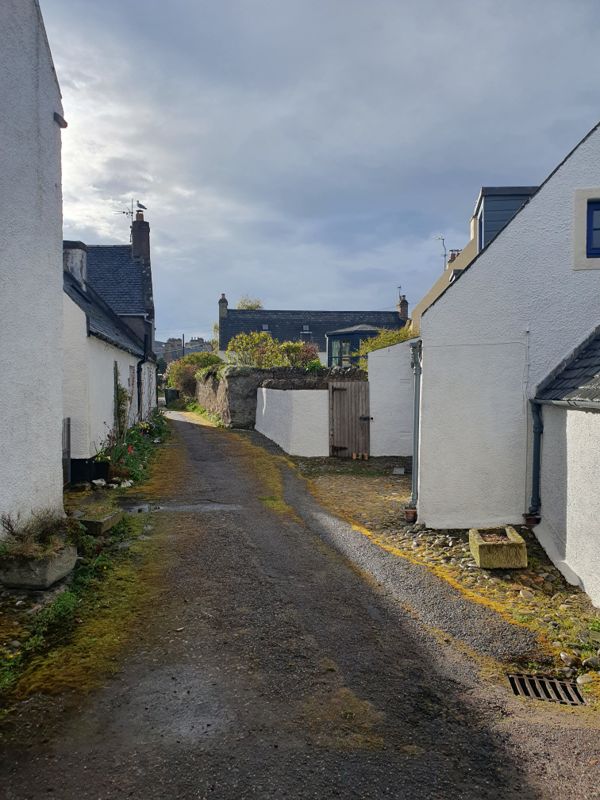 Gordons Lane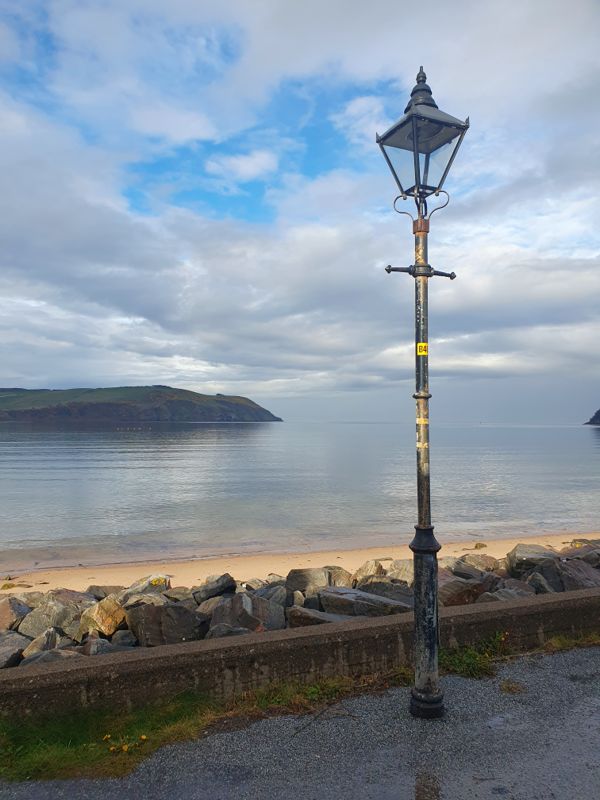 Also two minutes from our cottage. To the right is the narrow mouth of Cromarty Firth. It runs inland for 19 miles.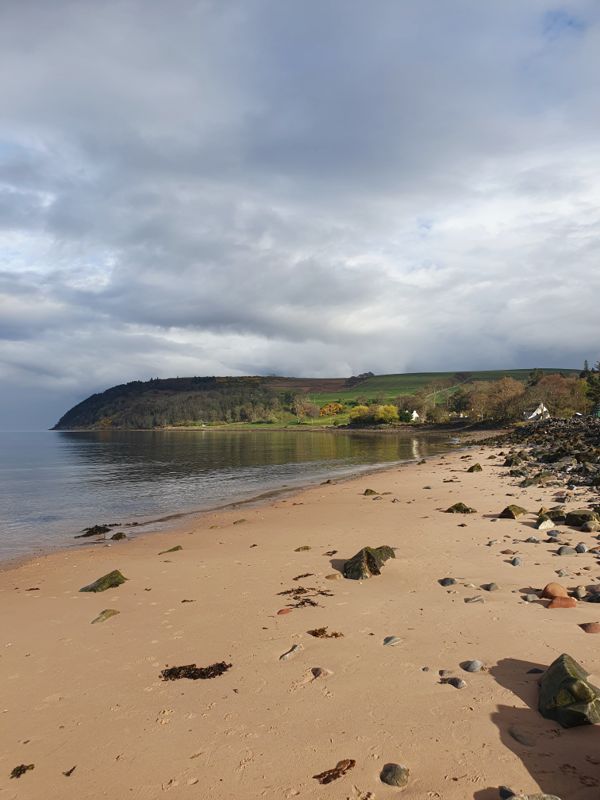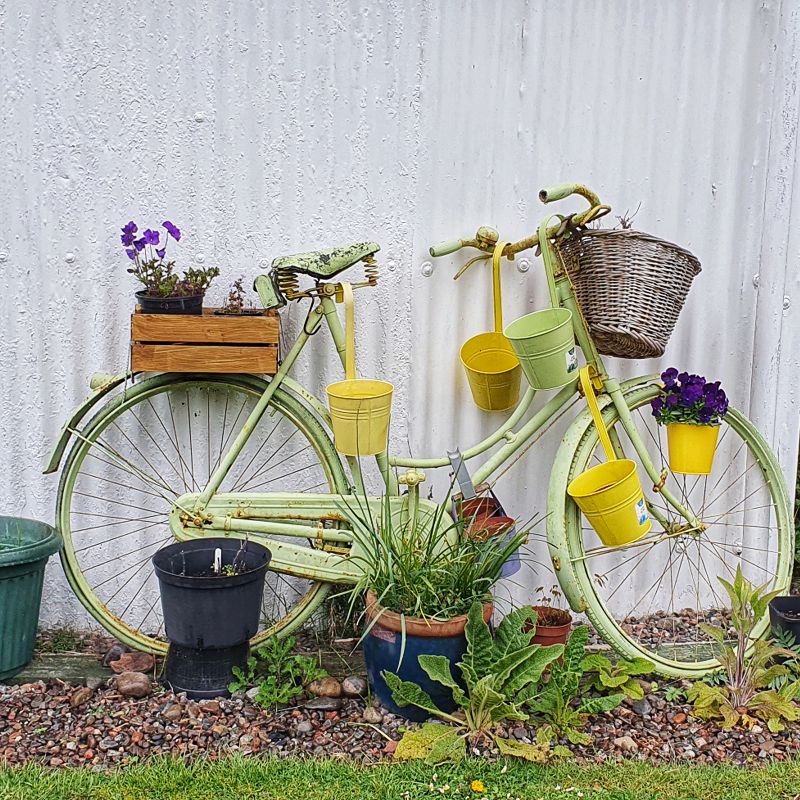 Gardening bike against a corrugated iron cottage. The other side faces out to sea from the shoreline.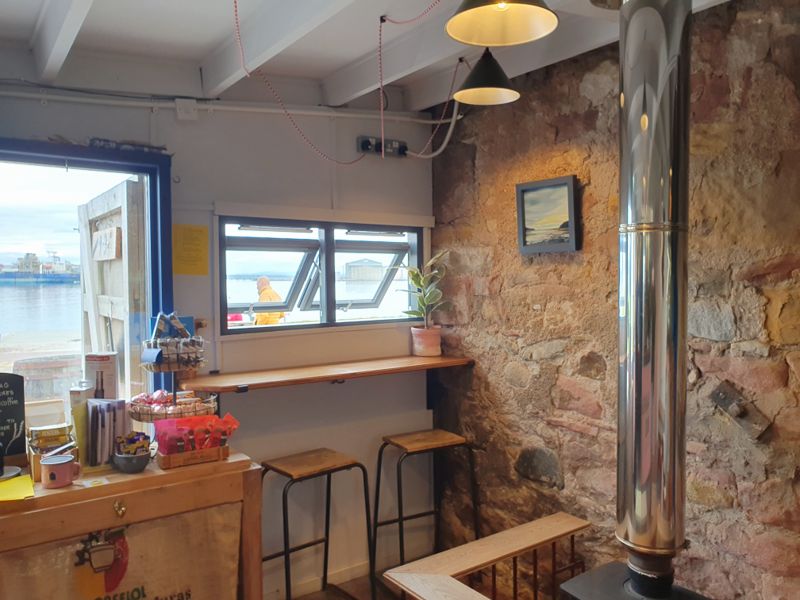 Inside the Slaughterhouse coffee shop, serving outstandingly good coffee .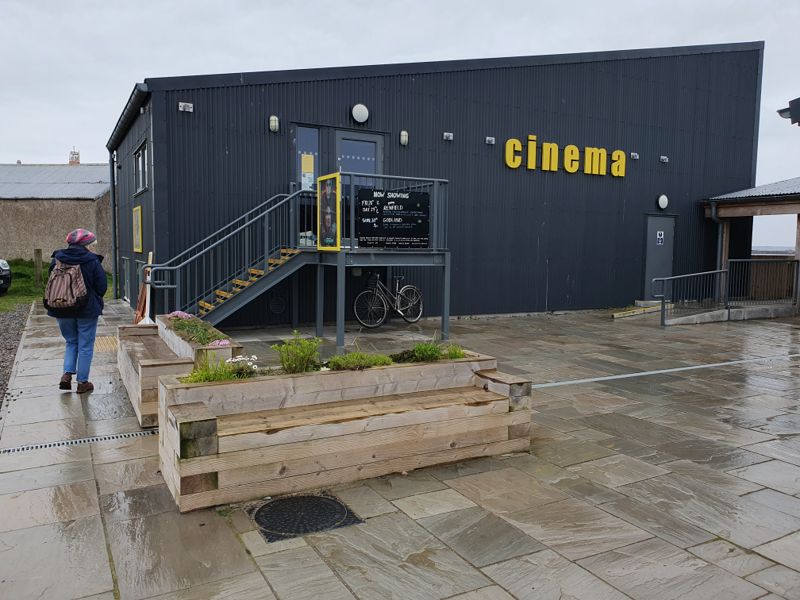 Next to the coffee shop: the town cinema. 35 plush seats in another tin building.. On Sunday J and I joined 33 others in a packed house viewing of the amazing Danish/Icelandic film, Godland.
* * *