It's that time of year. Yesterday my friends Heather …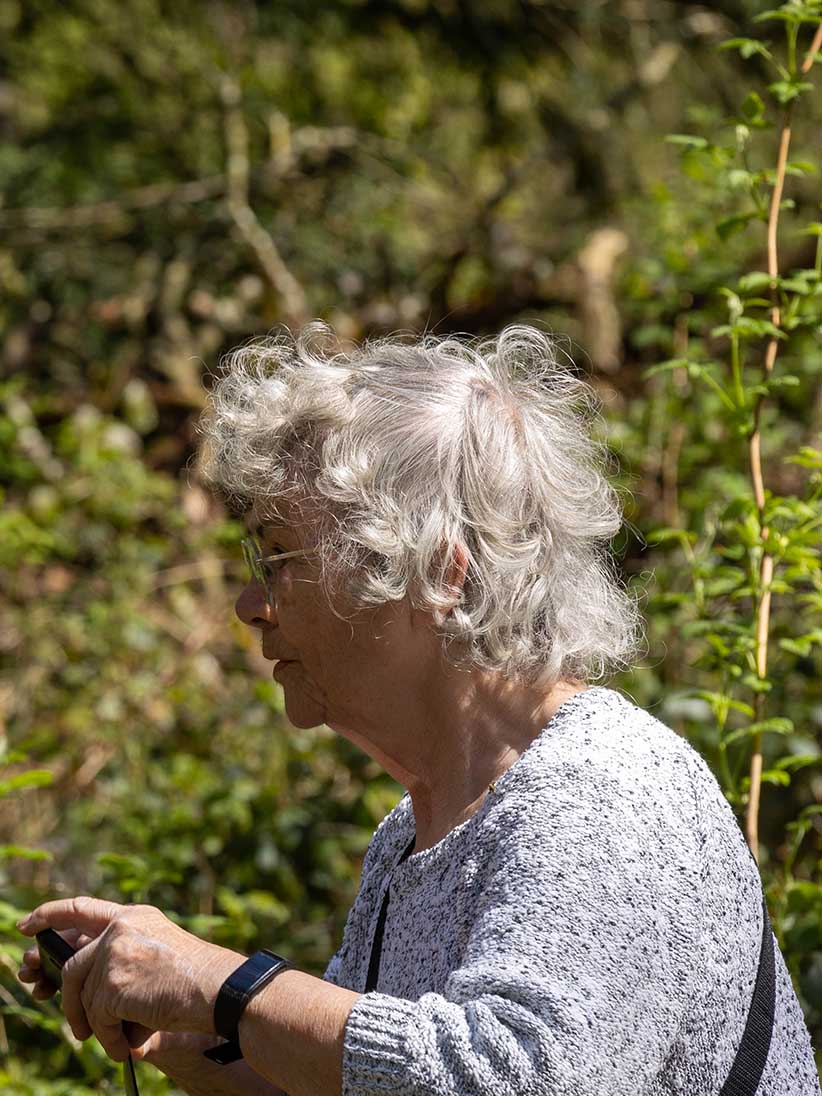 … Tebay …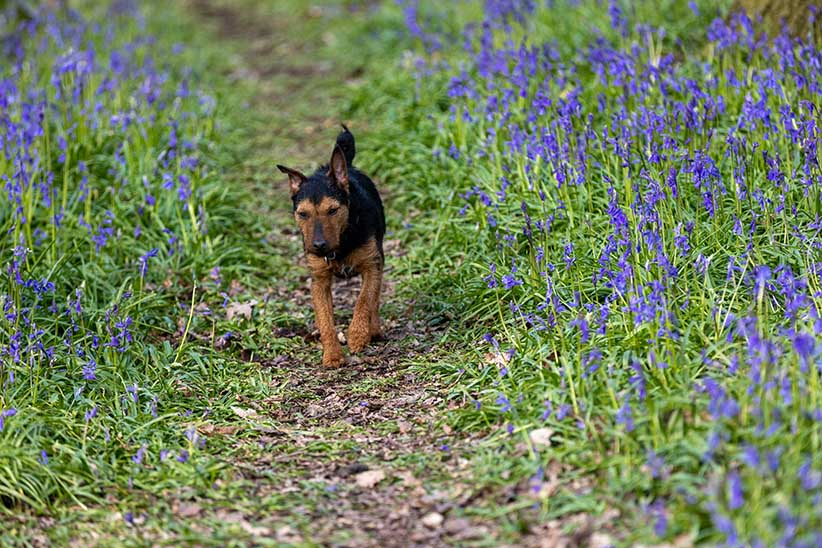 … and I motored out to Strelley, tucked between Ilkeston and DH Lawrenceland to the west, Nottingham to the east. Taking an unmetalled road that leaps the M1, southeast of Junction 26, we parked due north of Oldmoor Wood to take a clockwise amble on the route shown below.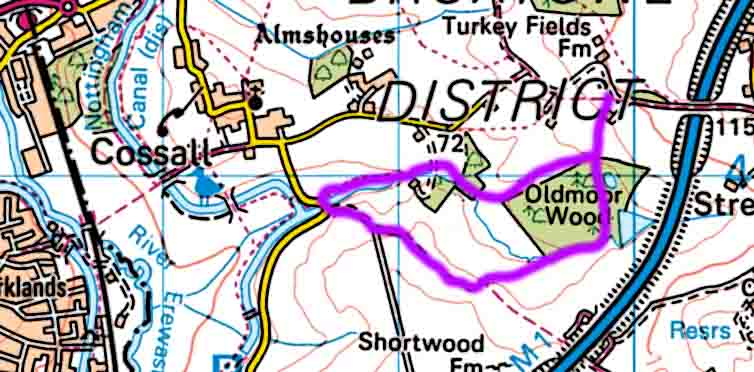 We were a good ninety minutes in that tiny spinney. With the muted thrum of the M1 in our ears, a high sun to our backs, our eyes and lenses took in a woodland of shimmering blue.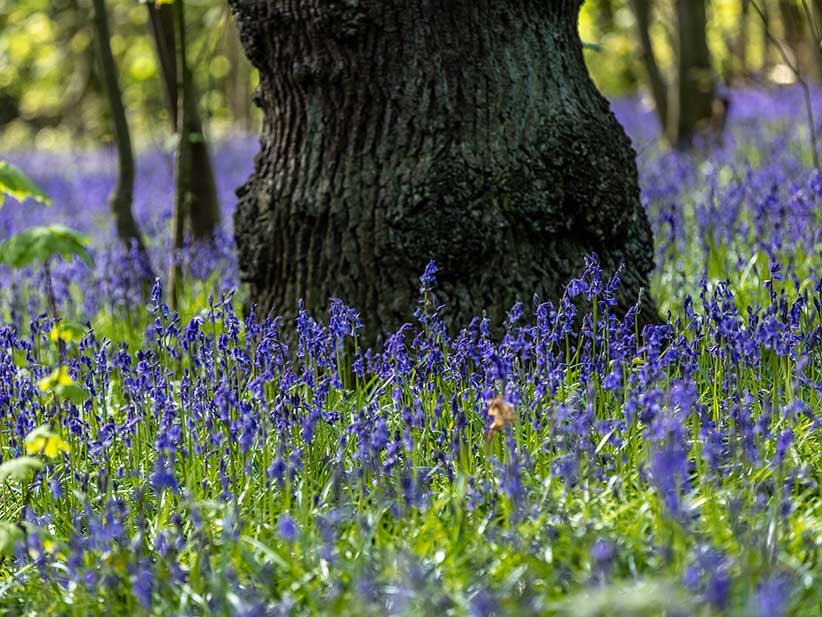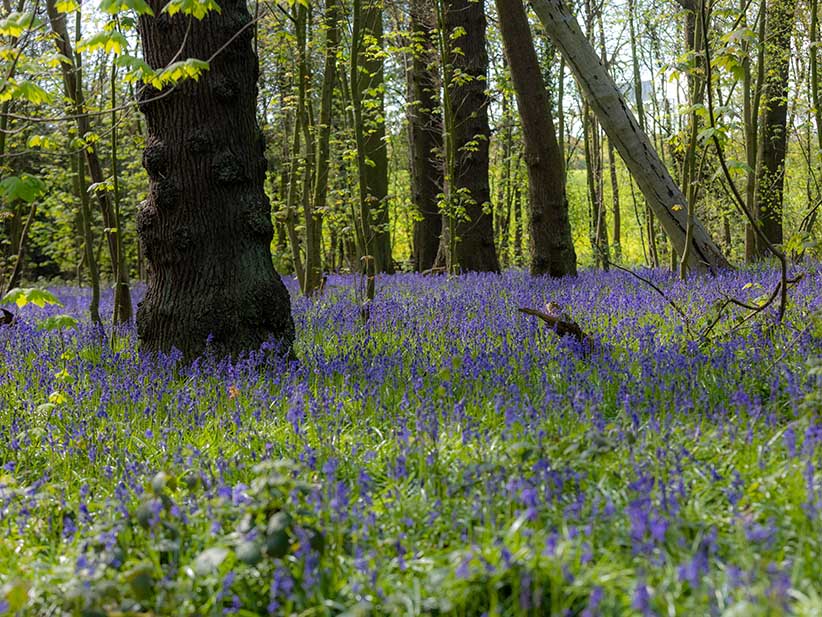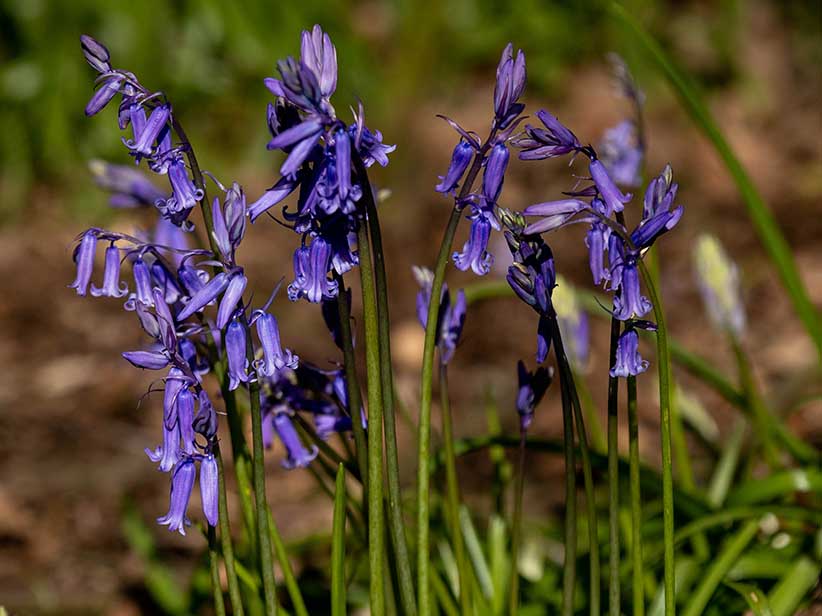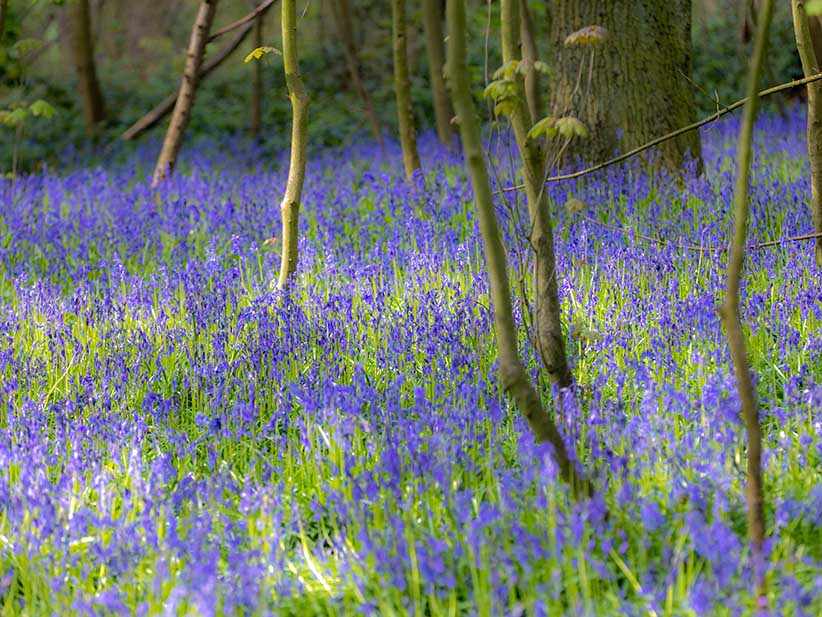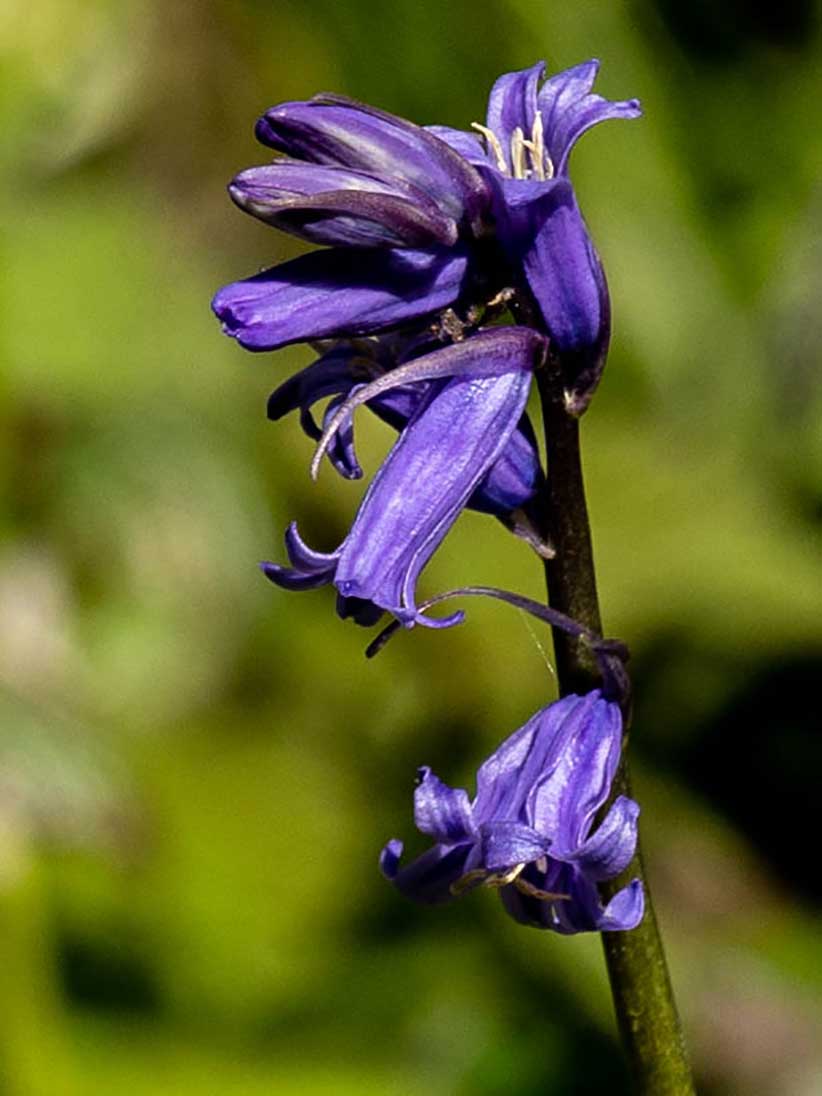 Leaving the woods we skirted mud from recent heavy rains to pass through a gate for a gentle ascent to a ridge …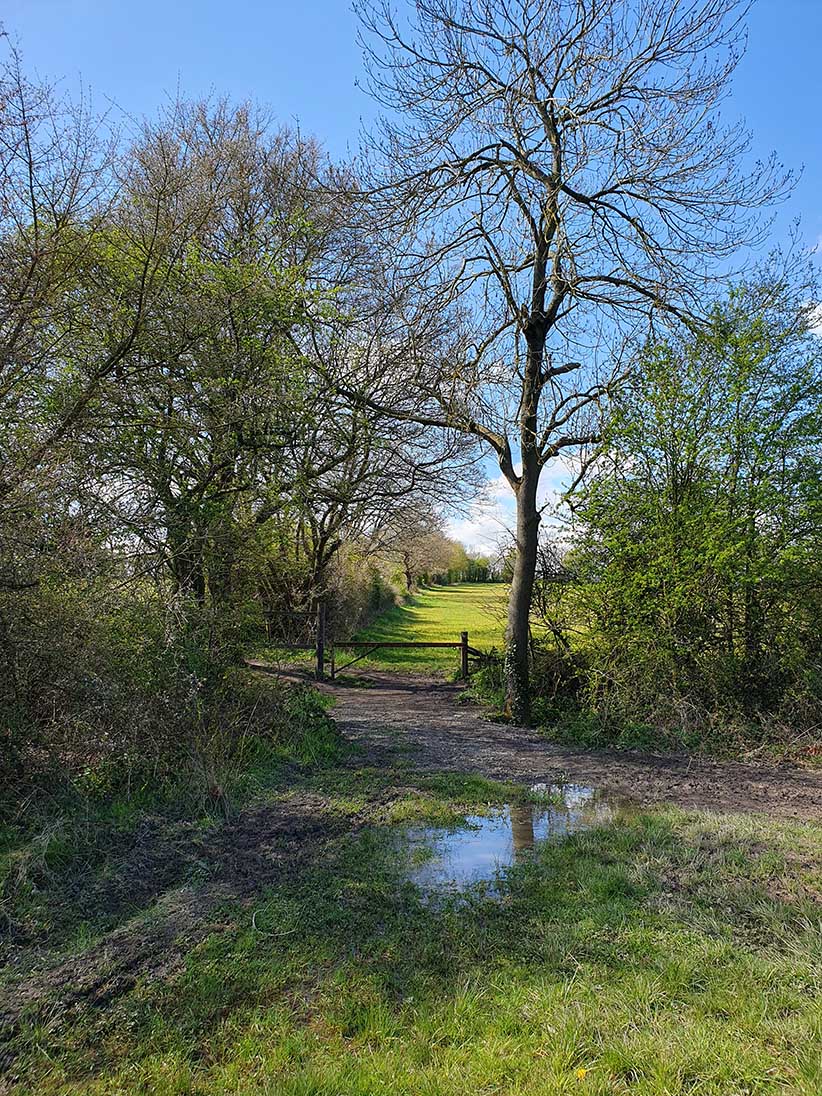 … there to follow an ancient bridleway lined with hawthorn and blackthorn, respectively decked out in white and fuzzily pale pink.
Around these parts blackthorn abounds. I'll be back in late September for the sloes.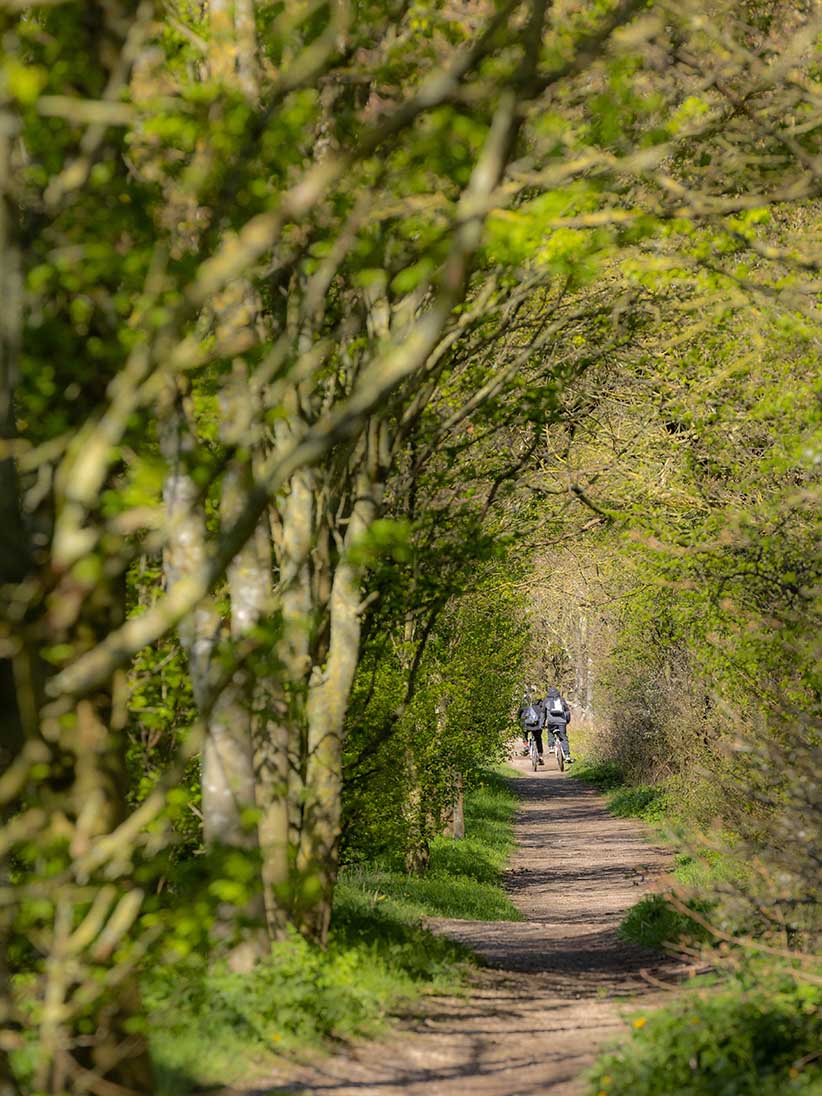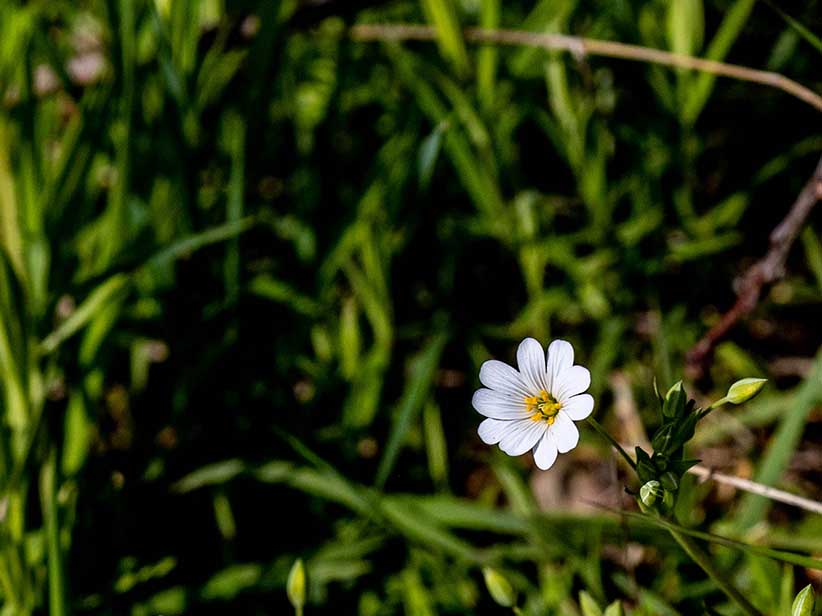 Were dents-de-lion  less prolific, wouldn't we prize that pristine gold and boldness of form?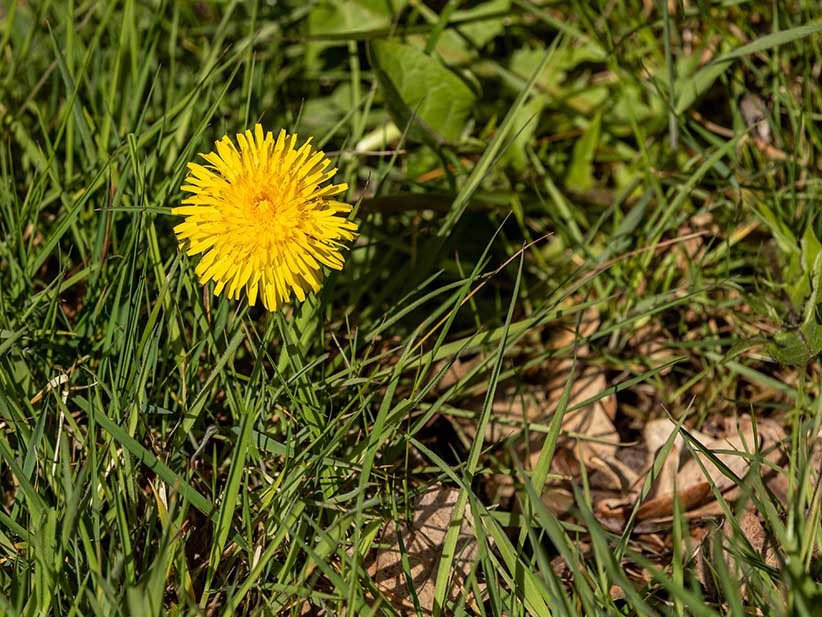 And similarly wonder at the iridescence of Mr Mallard?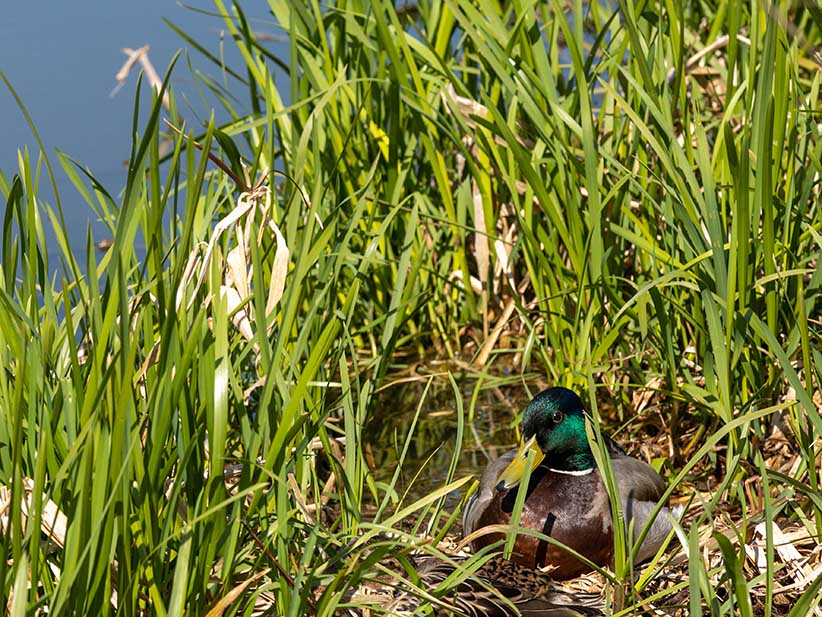 But all Tebay wants to do, when not streaking through carpets of blue, is take a dust bath. Is he dog or sparrow?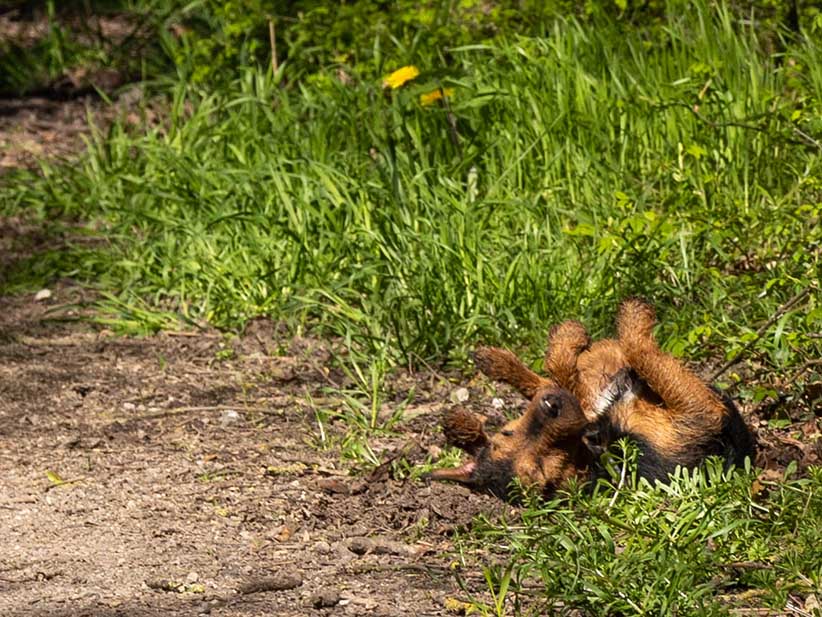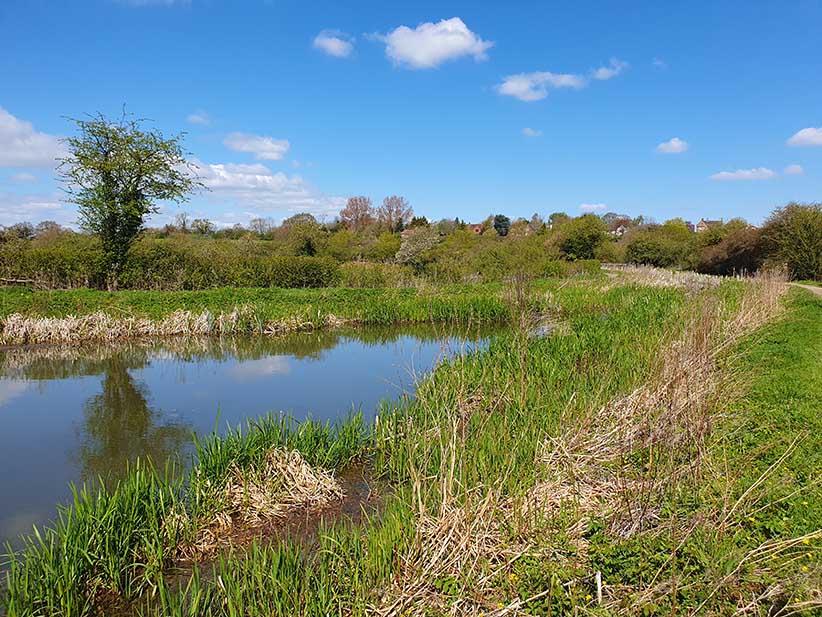 Confluence of the Robinettes Arm, a spur off the Nottingham Canal, with its parent. Both are disused and mostly dried up
Back at the car. Coffee at Strelley Hall would be good but I have much to do.
A most perfect morning with good companions.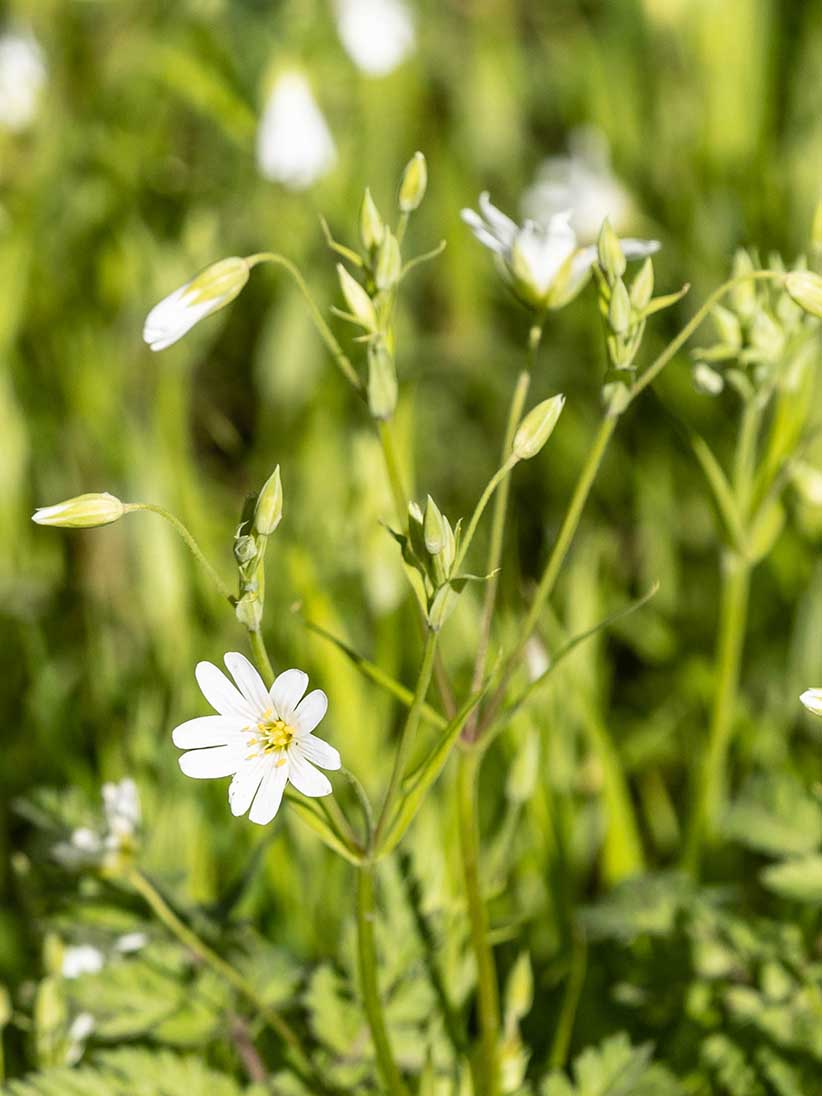 * * *