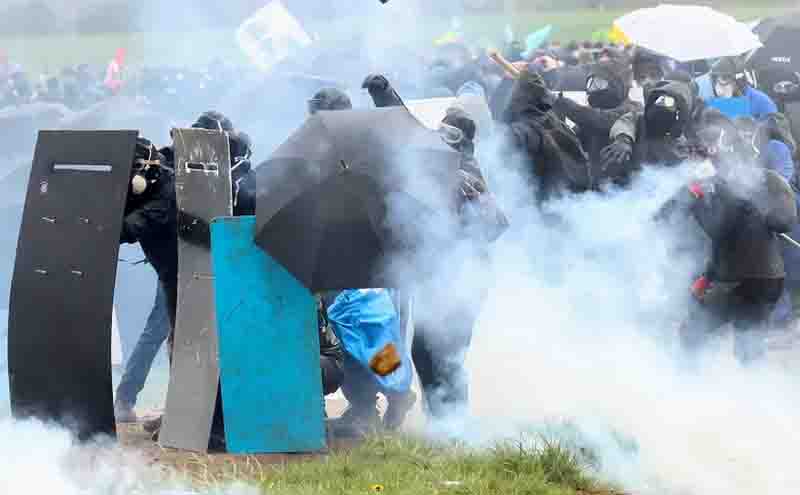 Thanks to my friend Alain for this. With his country voicing its ire at his use of presidential fiat  to avoid a parliamentary vote on raising state pension age from 62 to 64, Emmanuel Macron appeared on TV to defend the move. Here's what happened when he realised he was flaunting, with his Gallic hand gestures, a £2,000 wristwatch. 1
https://twitter.com/spriter99880/status/1638979083383066657/mediaviewer
Says WSWS, March 25:
Macron is emerging as the direct personification of the rule of finance capital and the focal point of all the ruling elite's conspiracies against the working class. "L'Etat, c'est moi,"  ("The state is me"), said King Louis XIV, the founder of the French absolute monarchy in the 17th century. Nearly 400 years later, Macron imposed his diktat over France by asserting that the financial markets would not tolerate a failure to impose his cuts.
His ability to impose the pension cuts without a vote flows from the semi-dictatorial powers Charles de Gaulle demanded in 1958, amid the French war against Algerian independence and a coup led by pro-colonial forces in the French army. De Gaulle obtained for the presidency vast powers to impose legislation, coordinate police operations and control the army, written into the constitution of the Fifth Republic. This office has now become the cockpit of a dictatorship of the banks against the people.
* * *