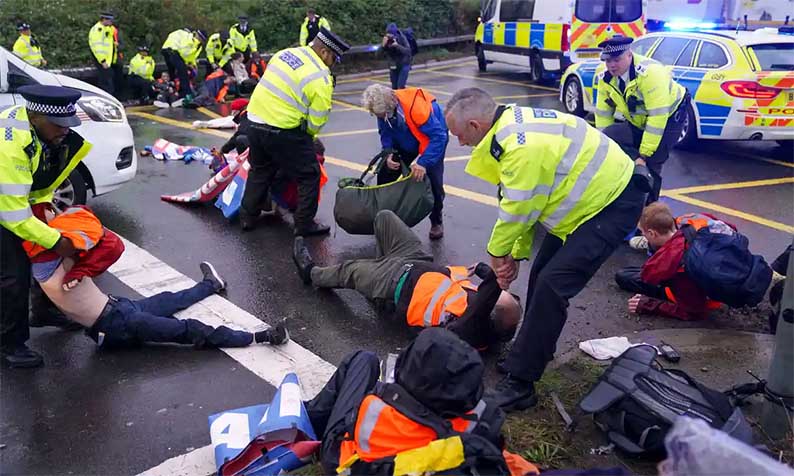 Insulate Britain  protests, 2022
My previous post, Ruling class devilry and the Holy Bible, alluded to the fact that:
… some at least of the billionaires in whose interests the planet is being trashed, even as nuclear Armageddon looms on Russia's borderlands and in the South China Sea, are buying boltholes in New Zealand. It's a weird kind of funny if you're in a good mood.
I'm not a young man. I shed decades ago my youthful insistence on equality in every sphere of human experience. I call myself a socialist not out of burning egalitarianism. (Though inequality now stands at levels as dysfunctional as they are obscene; an indictment less of capitalism per se  than of its hyper-financialised and increasingly non productive Western forms. 1 ) Rather, I do so because I see no ground for contesting Rosa Luxemburg's 2 claim, made from a prison cell as the dictates of profit had dragged humanity into the oceanic blood bath of WW1, that in the age of modern imperialism, 3 humanity's sole alternative is barbarism.
That stark choice strikes me as even more exhaustive now than in Rosa's day. A key clause of an unspoken contract between rulers and the ruled lies irreparably broken. In the face of the two existential perils just cited, the former are now systemically unable to safeguard the latter.
It's not even their fault; at least, not in any individual sense of culpability. As I put it in my 2017 essay on the Reformation:
The horrors I speak of flow from laws of motion few understand (least of all economists, their salaries dependent on their not understanding) and which leave us with clear beneficiaries, yes, but not identifiable agents in the sense of individuals who by making other choices could reverse those laws of motion. On the contrary, by making different choices those agents would see their 'power' evaporate in an instant. I call them a ruling class, and with good reason, but ultimately that's no more than a useful fiction when they too are enslaved. 
Culpable or not, however, their acts of commission and omission are hurtling us all to ecocide and Armageddon. "Well",  you say, "what's new? Haven't their self-serving ways always put us in danger?"
Yes and no.
*
The neolithic revolutions of 10-12,000 years ago enabled, for the first time in our 140,000 years as homo sapiens sapiens, 4 a reliable surplus of human wealth – but the vastly increased yields of farming over hunter-gathering posed a novel challenge. How would wealth, over and above that required to produce and daily reproduce the material conditions of human existence, be divvied up?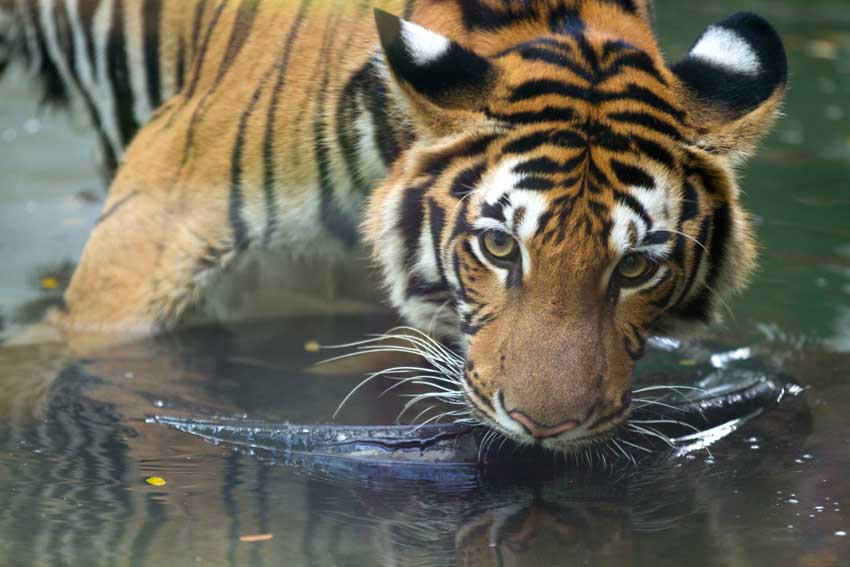 Unlike this tiger, humans are ill equipped for solitude. To survive, we must form social relations.
The rest is history. (Literally so, one of many game-changing consequences 5 of surplus wealth being the written word. 6 ) The subsequent development of humanity has been one long saga of haves and have-nots – or, related but distinct, of rulers and ruled. Though the social relations of wealth creation have taken successively altered forms – as slavery, feudalism and capitalisms of mercantile, industrial and financialised stripe – a constant has been the existence of a ruling class defined by its monopoly ownership of some essential of wealth creation: land, capital, or the producers themselves. From this monopoly ownership, all other aspects of class rule follow.
A bad thing? Not entirely. What distinguished Marx from his 'utopian socialist' contemporaries was his recognition that for all their bloodshed, tyranny and exploitation, each ruling class was progressive insofar as it oversaw advances in human productivity – right up to the point where it didn't. At which point, with new and better productive forces blocked by existing relations of production, something had to give. The new had to find ways of overcoming the old. More often than not, those ways involved violence.
(Two examples being the French Revolution and American Civil War. Both were conducted in the name of noble causes but the materialist as opposed to idealist inquirer, while not denying the sincerity of many who embraced those causes, is inclined to lift the bonnet for a closer look. As with all wars and upheavals, the real drivers of those momentous events were less altruistic but more insistent. In the one, a decadent aristocracy was thwarting the aspirations of an up and coming bourgeoisie typified by men like the lawyer, Robespierre. In the other, slavery on southern plantations was creating a bottleneck to the flow of wage labour – so raising its price as per the law of supply and demand – to northern mills and factories desperate to compete on a level playing field with those of Britain and Germany. 7 )
From these dozen or so millennia of class societies of one form or another, an implicit social contract can be inferred. In return for the masses' subservience, surrender of the surplus fruits of their toil and readiness to kill and be killed in – or nowadays simply to cheer on – its wars of plunder sold as virtuous …
Why, of course, the people don't want war. Why would some poor slob on a farm want to risk his life in a war when the best he can get out of it is to come back to his farm in one piece. Naturally, the common people don't want war … That is understood. But, after all, it is the leaders of the country who determine the policy and it is always a simple matter to drag the people along, whether it is a democracy or a fascist dictatorship or a Parliament or a Communist dictatorship … voice or no voice, the people can always be brought to the bidding of the leaders. That is easy. All you have to do is tell them they are being attacked and denounce the pacifists for lack of patriotism and exposing the country to danger. It works the same way in any country.
… the duty of every ruling class has been to provide stability, security and the conditions in which a modicum of prosperity may be pursued. Peace at sword or gun point is no oxymoron. Not for nothing do we speak of a Pax Romana. History is riddled with evidence that exploited peoples will tolerate entrenched privilege and high (though not infinitely so) levels of social injustice if the only perceived alternative is the tyranny of lawlessness and destitution. Never more so than when narratives so all embracing and mutually reinforcing as to appear as simple common sense make – at every turn, and more by insinuation and the marginalising of counter narratives than by explicit assertion – the case for said privilege and injustice. In a brilliant post of May 2023, reproduced here, Caitlin Johnstone tells us that:
Western civilization is dominated by a power structure that has invested more heavily in "soft power" (mass-scale psychological manipulation) than any other power structure in history. It pervades our media, our internet services, our art — literally all of mainstream culture.
The politicians lie, the news media lie, the movies lie, the internet lies, the advertisements lie, the shows between the advertisements lie. They lie about our world, they lie about our government, they lie about what's important, how we should think, what we should value, and how we should measure our level of success and worthiness as human beings.
Do read her post. My extract notwithstanding, its message is one of hope. But my preceding it with talk of lawlessness brings me up to date by way of a Pax Americana  now unravelling with astonishing and perilous speed. Astonishing because a mere thirty years ago the USA stood as the world's sole superpower. Perilous because its proven capacity to take reckless measures to hold onto that status may yet send us all to mushroom clouded oblivion.
And lawless? With the active support of the compradors who manage the junior imperialisms of Europe, the Antipodes, Canada and elsewhere, it has invaded with impunity … reneged on or torn up every treaty no longer deemed to further its interests … bragged of its lies, theft and treachery … insisted on its right as 'the Exceptionalist Nation' to flout and replace international law with a 'rules based order' as blatantly self-serving as it is arbitrarily imposed …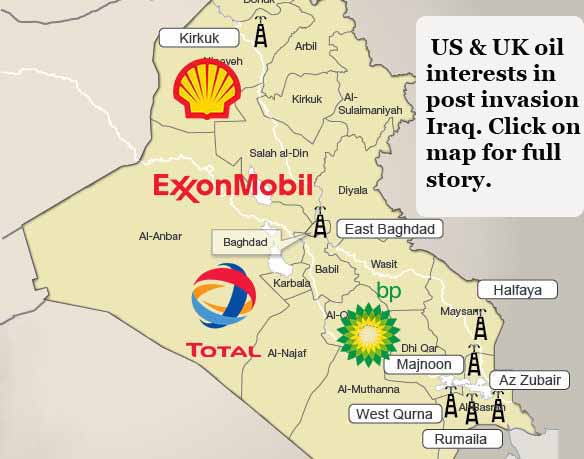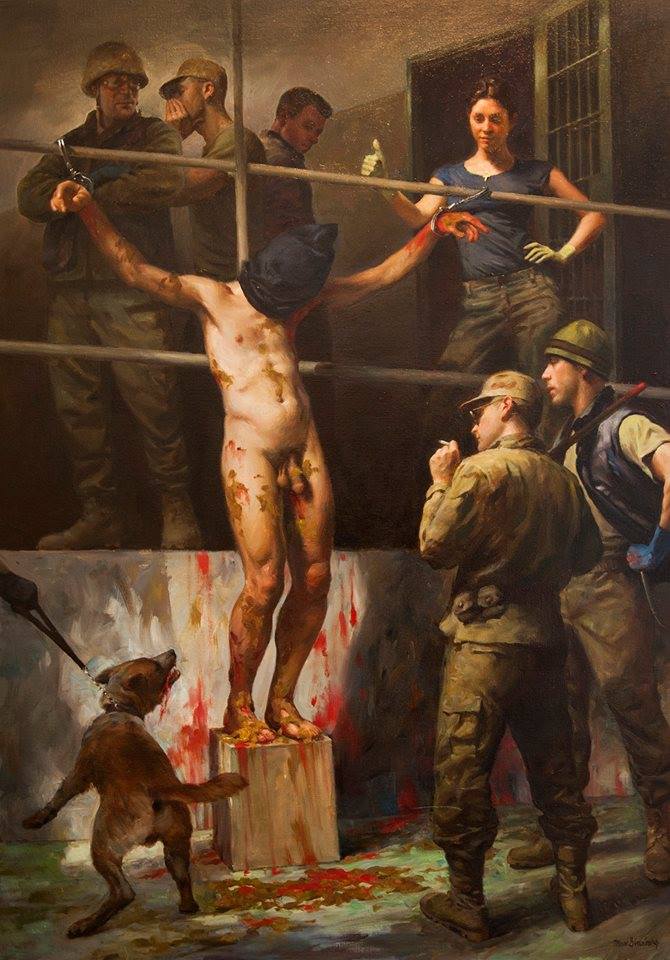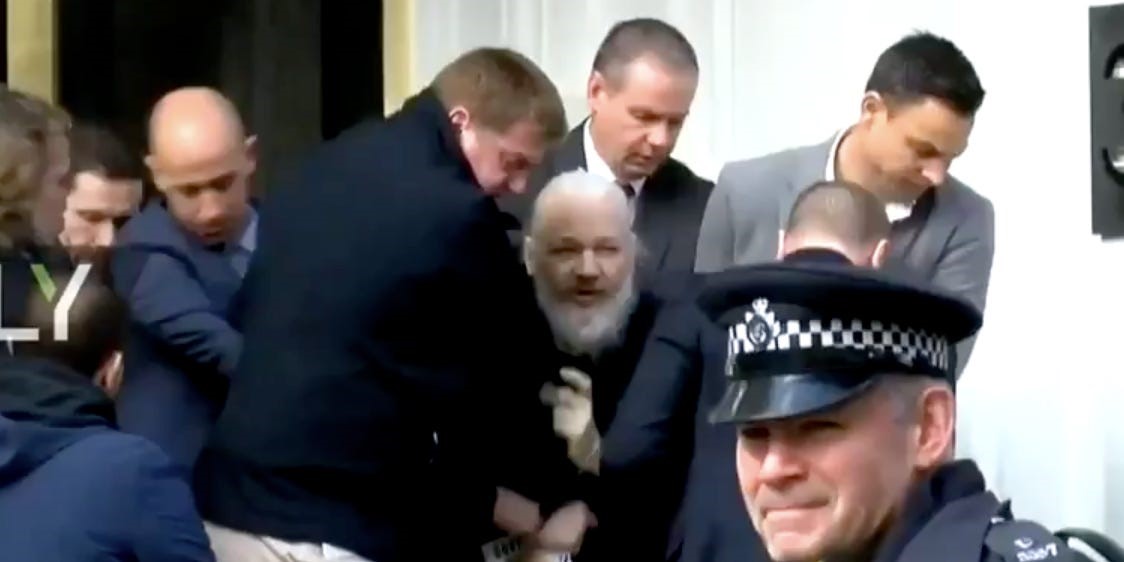 … and, as I put it in early January:
… rings the planet with 800 military bases, outspends on weaponry the next ten spenders put together, has been at war for almost its entire history and has slaughtered millions – by bombs, invasions, murderous 'sanctions' and terror unleashed – in this century alone. Mostly in far off lands.
In what moral universe can anything remotely similar be said of China or Russia?
*
I'm not anti American. I don't locate the criminal insanity of those for whom such barbarities are committed in some peculiar disorder of the American psyche. I locate it in that country's status as the world's foremost imperialism, at a time when that status is being called into question by the sun setting on 500 years of Western supremacy – as evidenced not just by China rising as a formidable competitor, but by its doing so on the basis of a saner vision of human wellbeing.
As evidenced too by Russia's refusal, at once more principled and  more successful 9 than 'our' media and politicians would have us believe, to accept the unacceptable.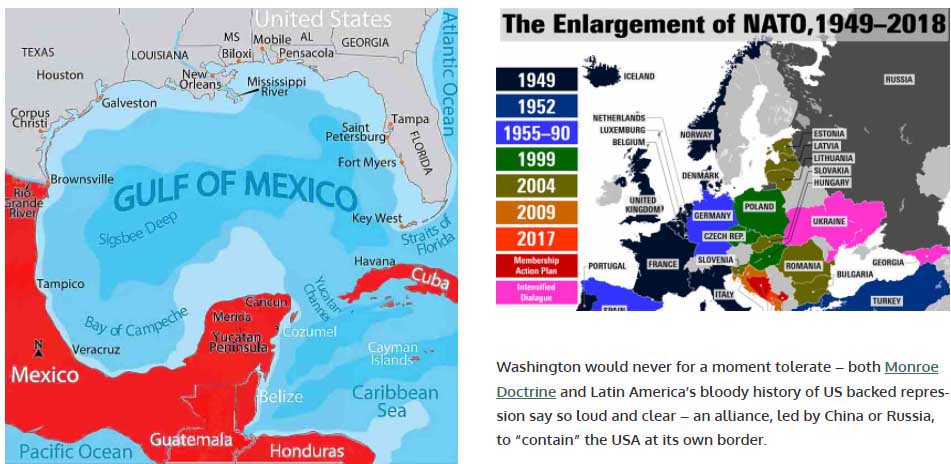 These are the conditions, prevailing in a Western bloc led by but by no means confined to Wall Street by way of Washington, in which our rulers are proving increasingly incapable of fulfilling their side of that tacit contract with the rest of us.
* * *