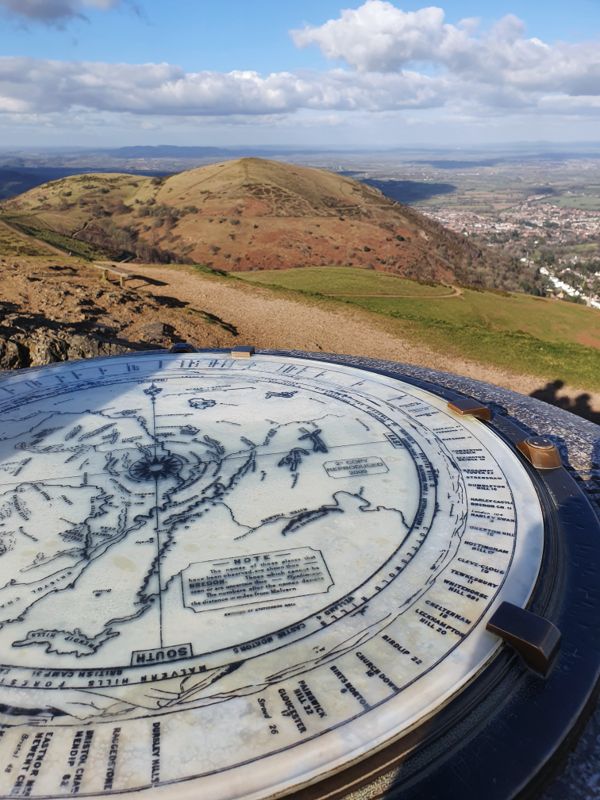 On my meander from Nottingham to London for the demo on Saturday I spent Tuesday and Wednesday nights in the van on a quiet lane a mile northwest of Worcester city centre. On the east side of the road, large villas with sturdy gates, high walls and gardens the size of cricket grounds. On the west, playing fields and beyond those the loops and bends of the magnificent Severn.
On my way in I'd stopped off at Droitwich Spa for victuals, loo and phone check. One email stood out: a request for another of the copywriting jobs which provide both useful income and a nice break from documenting ruling class devilry. As usual the deadline was tight – "Thursday if possible".
Google Maps told me not only that the nearest Wetherspoons lay close to the county town's bus station but, in satellite view, that the aforementioned location looked promising. I drove five more miles, parked up and took a bus into town. You can't beat Wetherspoons for what I had in mind. As well as free wi-fi and juice for my laptop, the anonymity and absence of owner oversight are ideal. What do their hired staff care if you spend hours at a table with plug socket in reach, your sole purchase a coffee cup with refills on the house?
An hour or two on Tuesday, and three the following day, had me uploading my copy by 12 noon on Wednesday, leaving me free to explore the city. This I did for a couple of hours but, with sky overcast and promising rain, turned to alternative diversions. Hence my slipping into the Vue Cinema, a stone's throw from the cathedral, for my second viewing of Titanic. The first had been twenty-six years earlier. Now I'd see it in glorious 3D.
On Wednesday night I found a pub near the van, and downed a leisurely pint of Hobgoblin as I roughed out a draft of my post on the movie seen that afternoon. On Thursday morning I gave it a polish at my Worcester Wetherspoons executive suite before taking the one hour bus ride – after 09:30 of course, when senior citz bus pass kicks in to get me free rides – to Great Malvern.
Elegant but sprawling, in ways necessitated by topology, Great Malvern is laid out like the hill retreats of the British Raj: Simla maybe, or Ootacamund. Or some place in the Swiss Alps. I'd show you the pix but a gremlin in my phonecam spirited them away. For that purpose I'll have to hand over to wiki.
I had lunch in the grand old hotel, The Foley Arms – yet another Wetherspoons but my god, one with spectacular views! – before ascending the hills, designated an area of Outstanding Beauty, to the west of the town.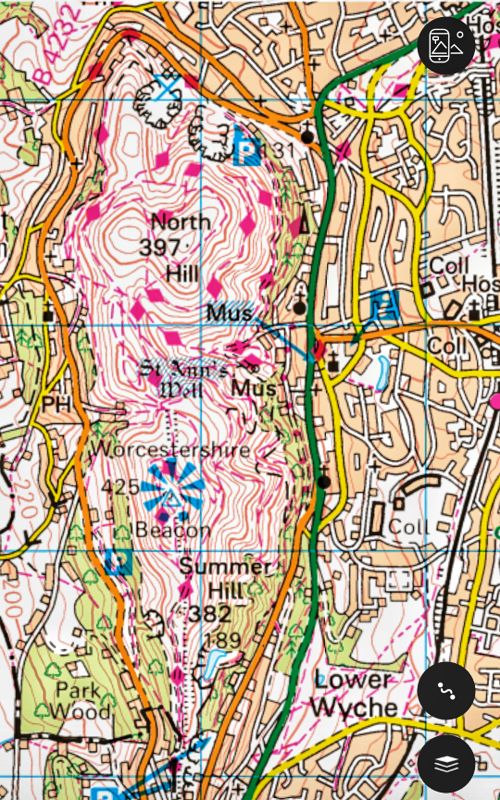 Oddly enough, the gremlins were kind enough to spare me a few snaps.
And that's me talked out …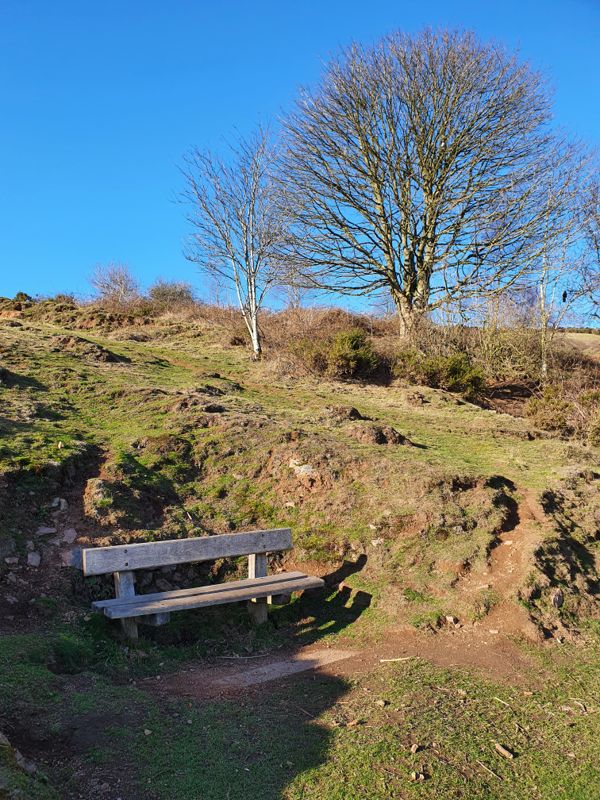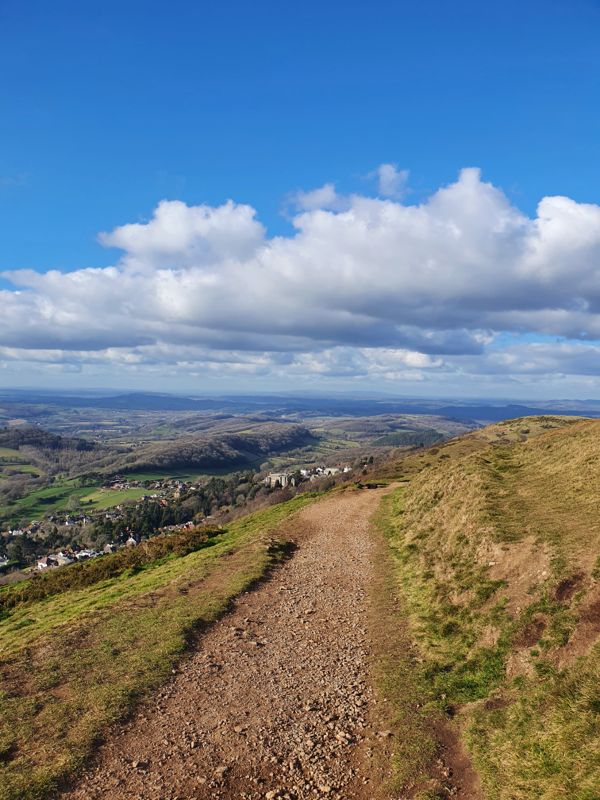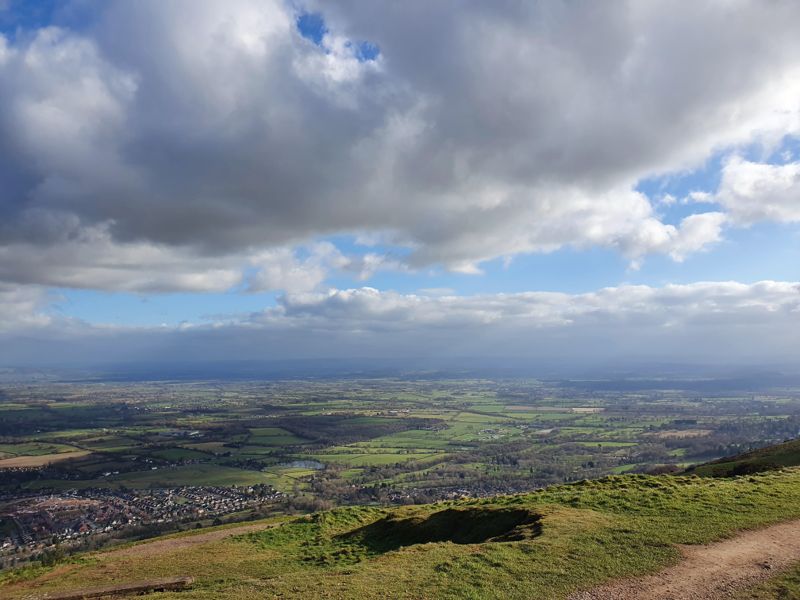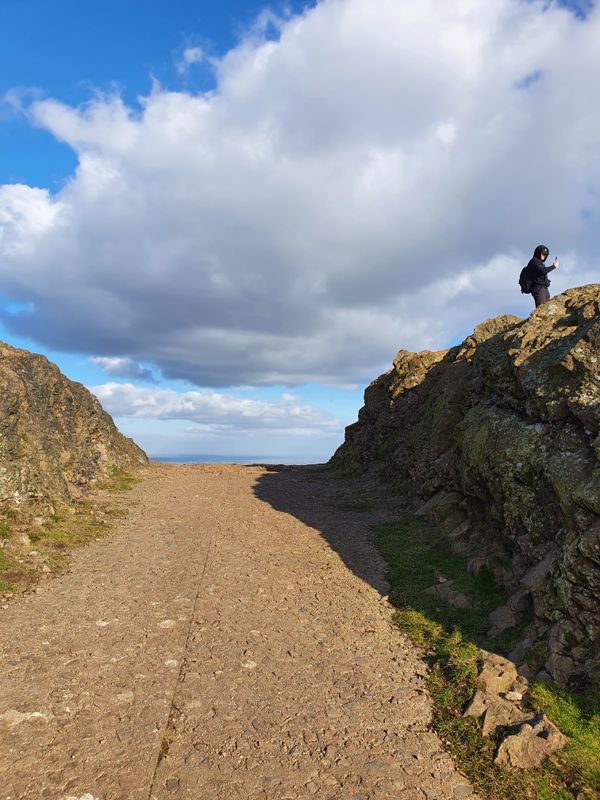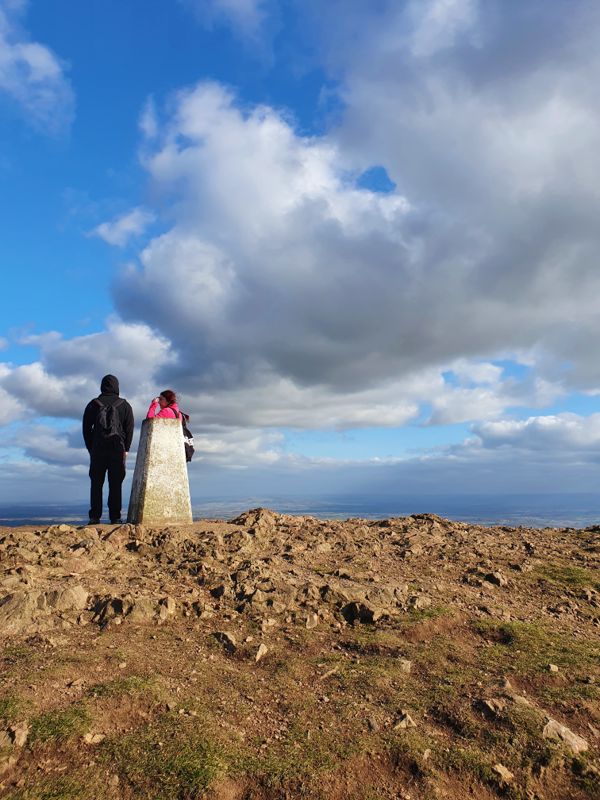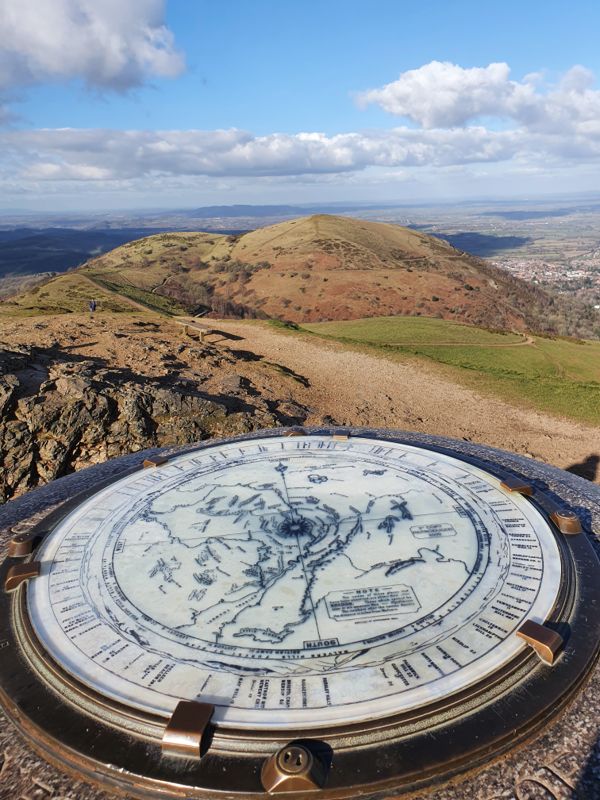 On Worcestershire Beacon, looking north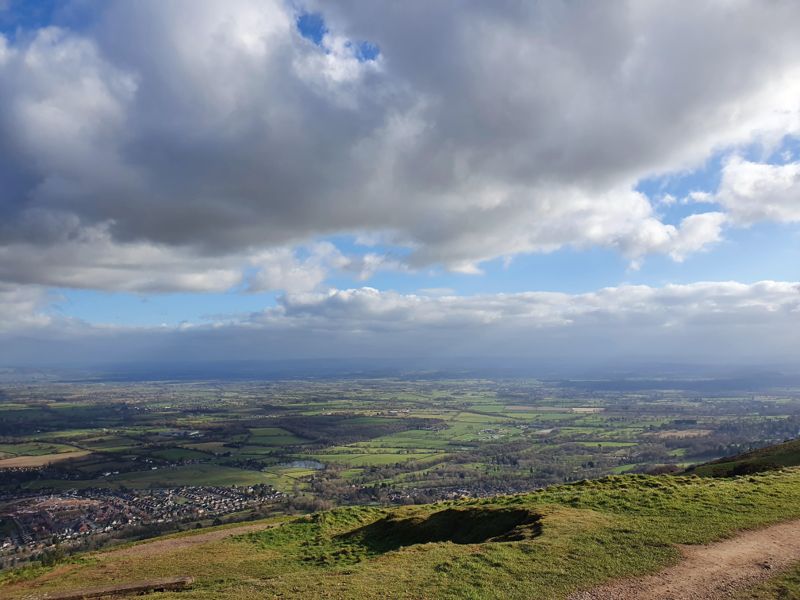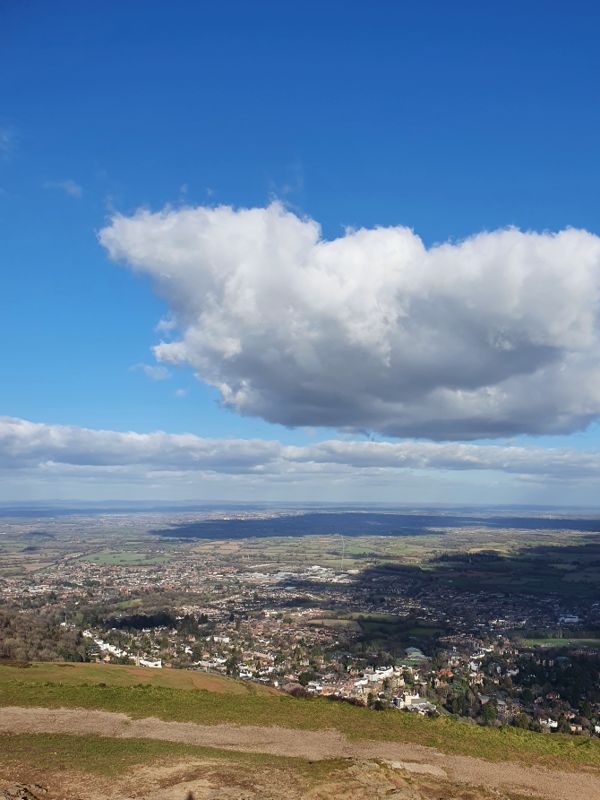 … as regards my afternoon on and around Worcestershire Beacon.
Other than that my bus got me safely back into Worcester.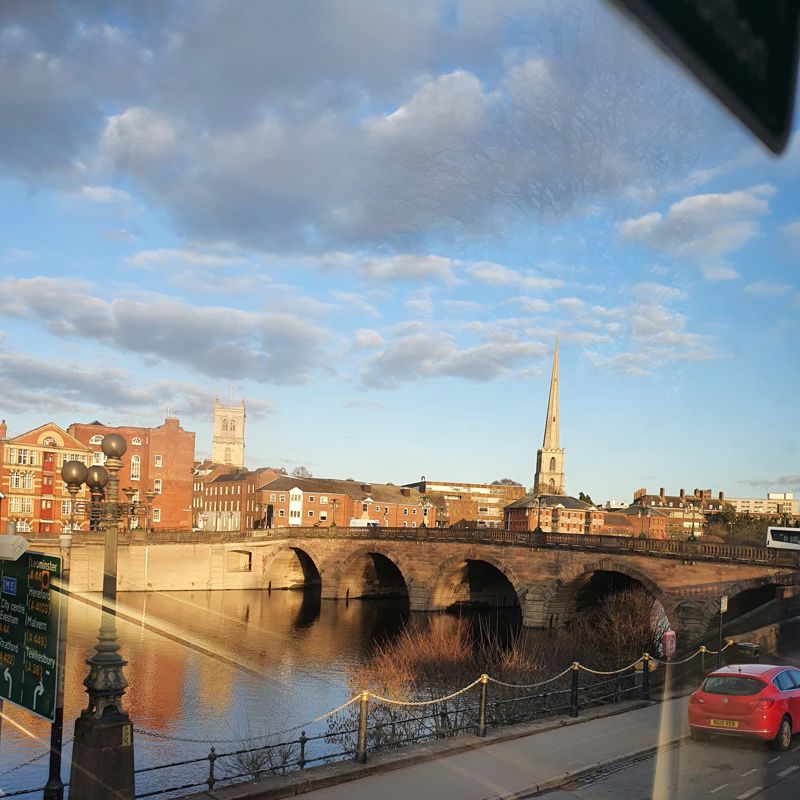 * * *