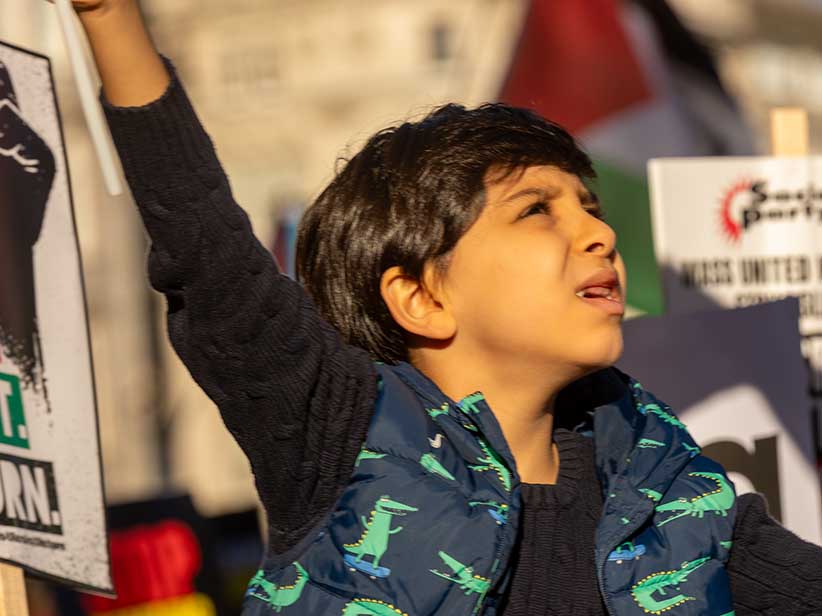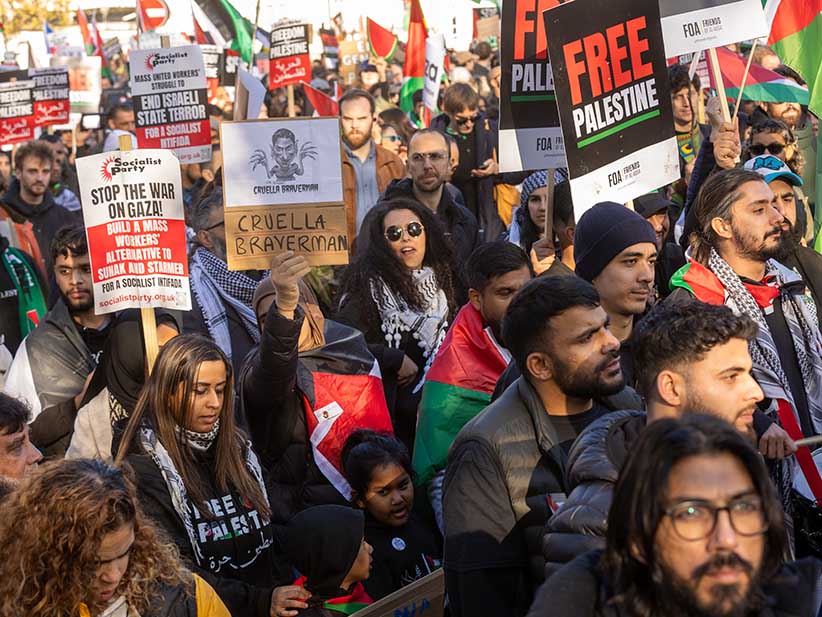 The BBC say 300,000; Stop the War 800,000. Neither divulged their counting methodology but let's split the difference and say over half a million marched on Saturday, November 11th, from Hyde Park down Park Lane and Grosvenor Place to Victoria, then over Vauxhall Bridge to swing right and follow the Thames up to the US Embassy on Nine Elms Lane.
Home Secretary Suella Braverman called it a hate march.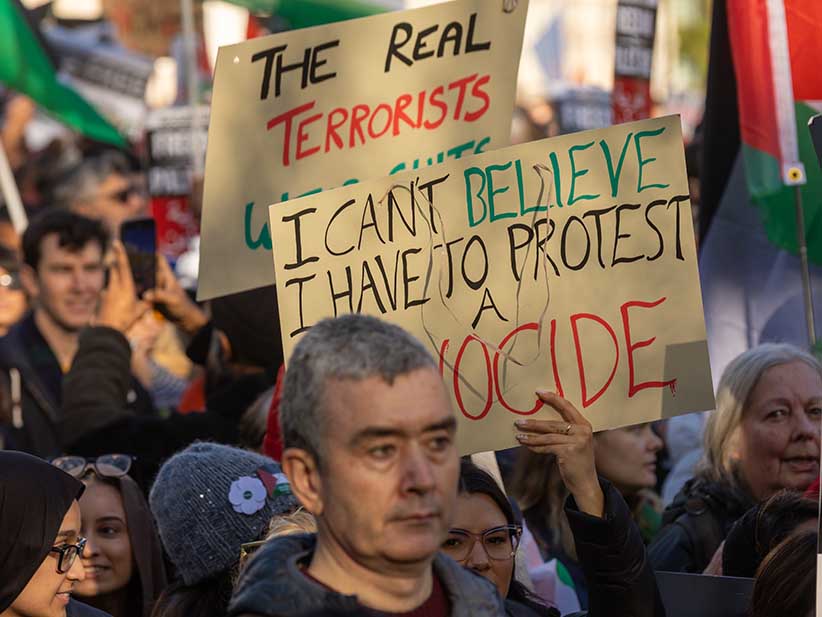 Prime Minister Rishi Sunak wanted the police to ban it, due in part at least to its "disrespectful" coinciding with Armistice Day.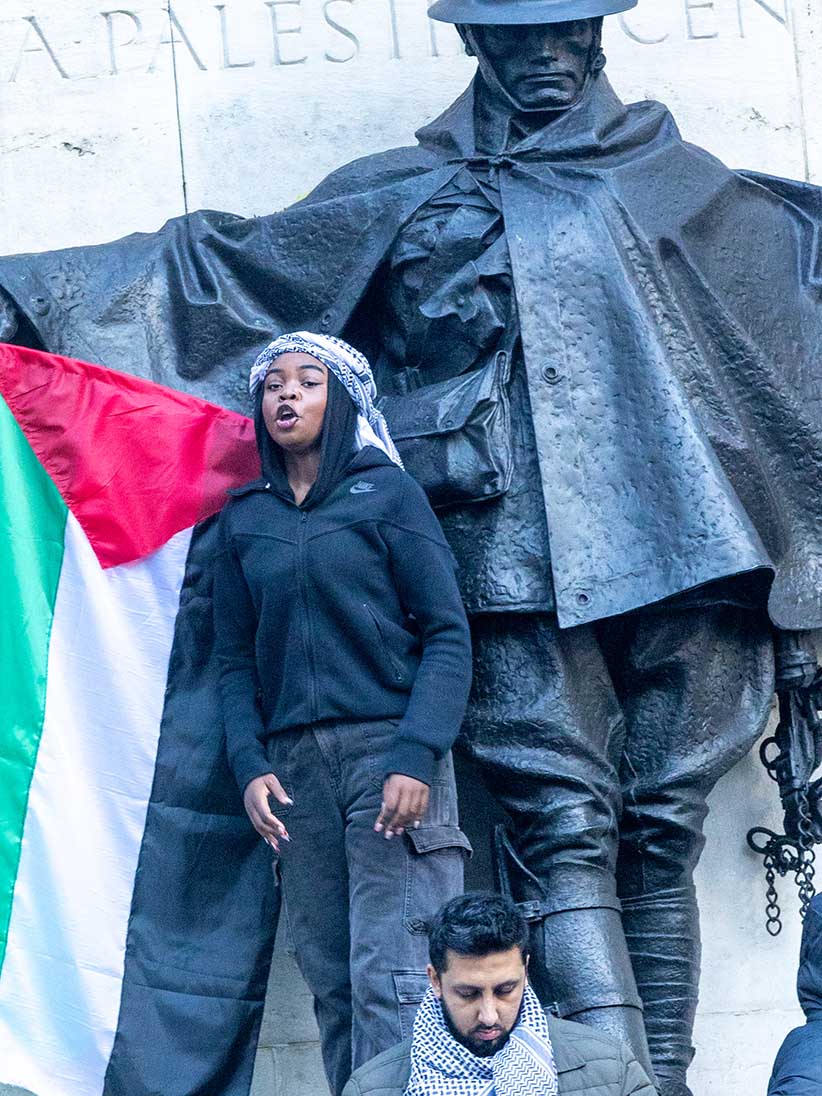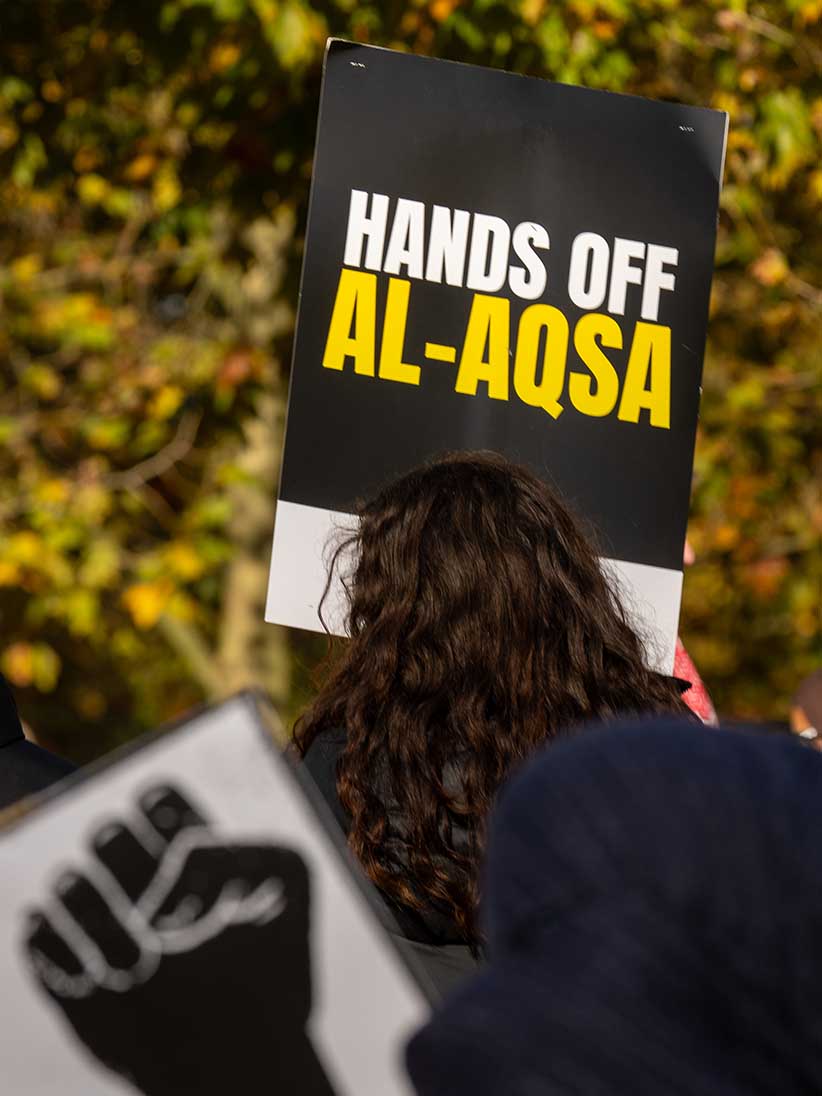 On October 3, four days before the Hamas attacks, police closed Palestinian shops near the Al Aqsa Mosque, then stood by as Jews attacked worshippers. The site in Old Jerusalem came under Israeli control after the 1967 war. Sacred to both Islam and Judaism, Muslim worshippers have frequently been attacked here by Judaist zealots.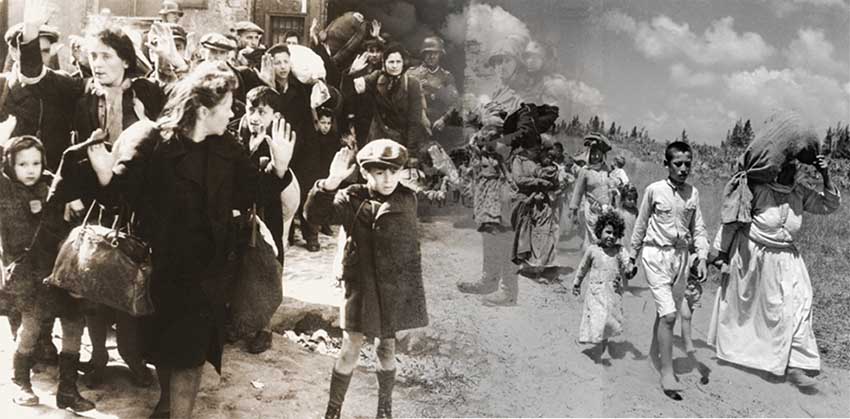 Here's one two I didn't  take on Saturday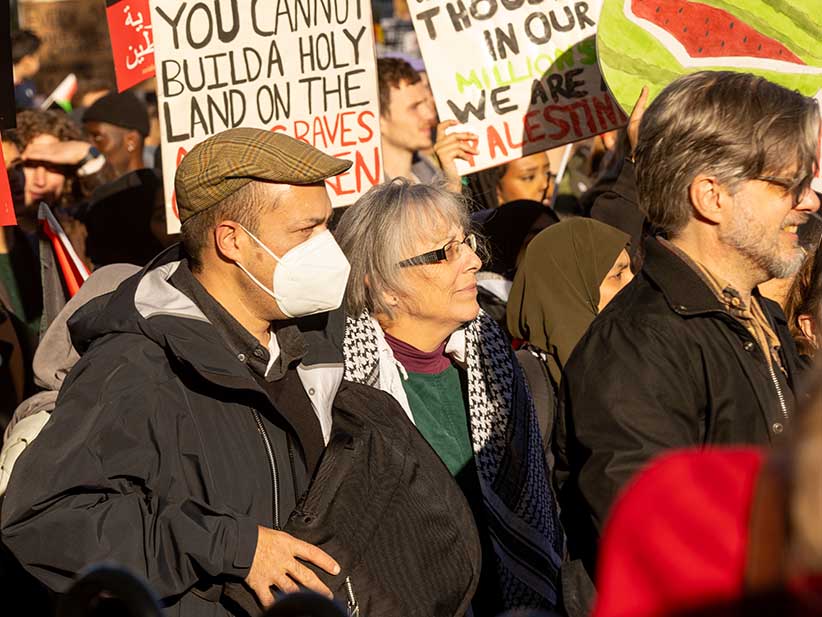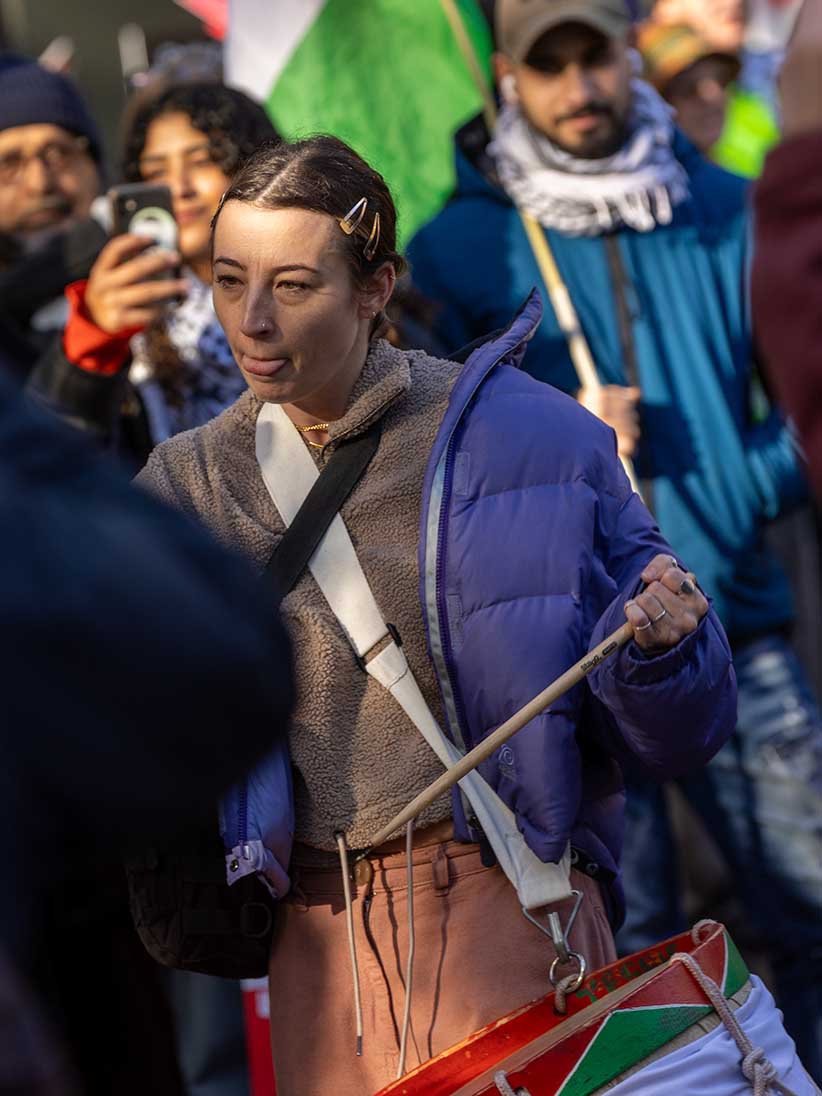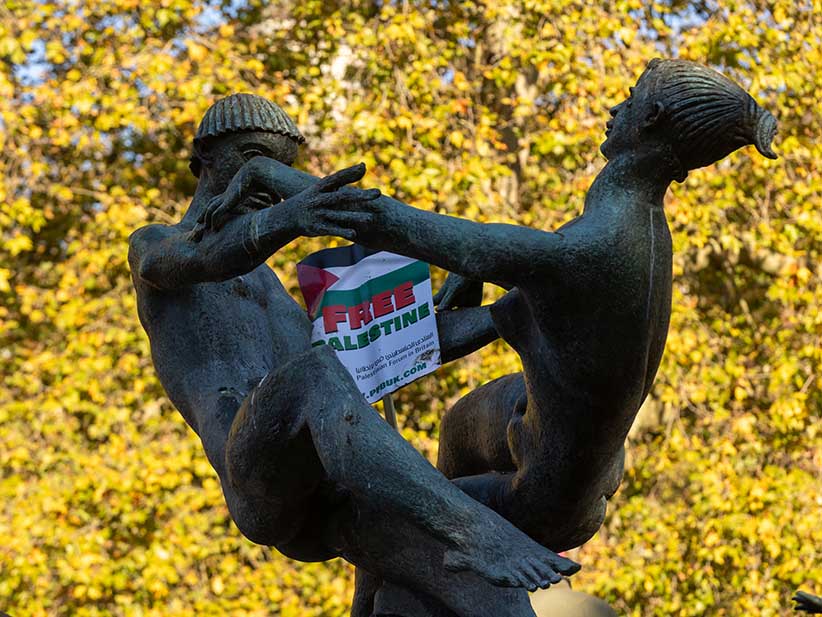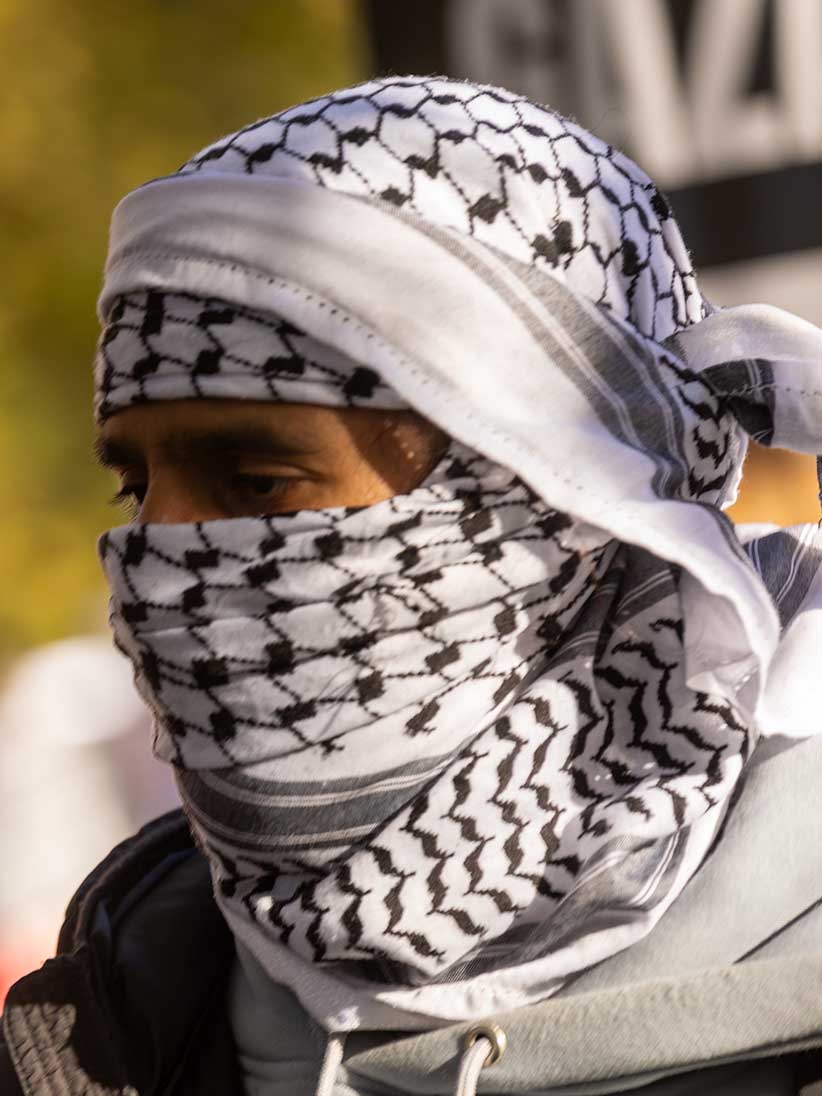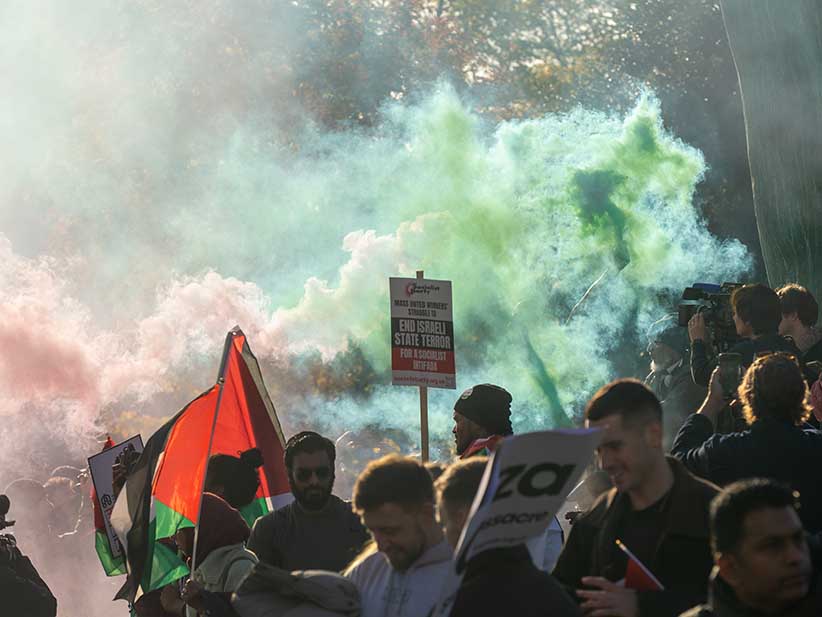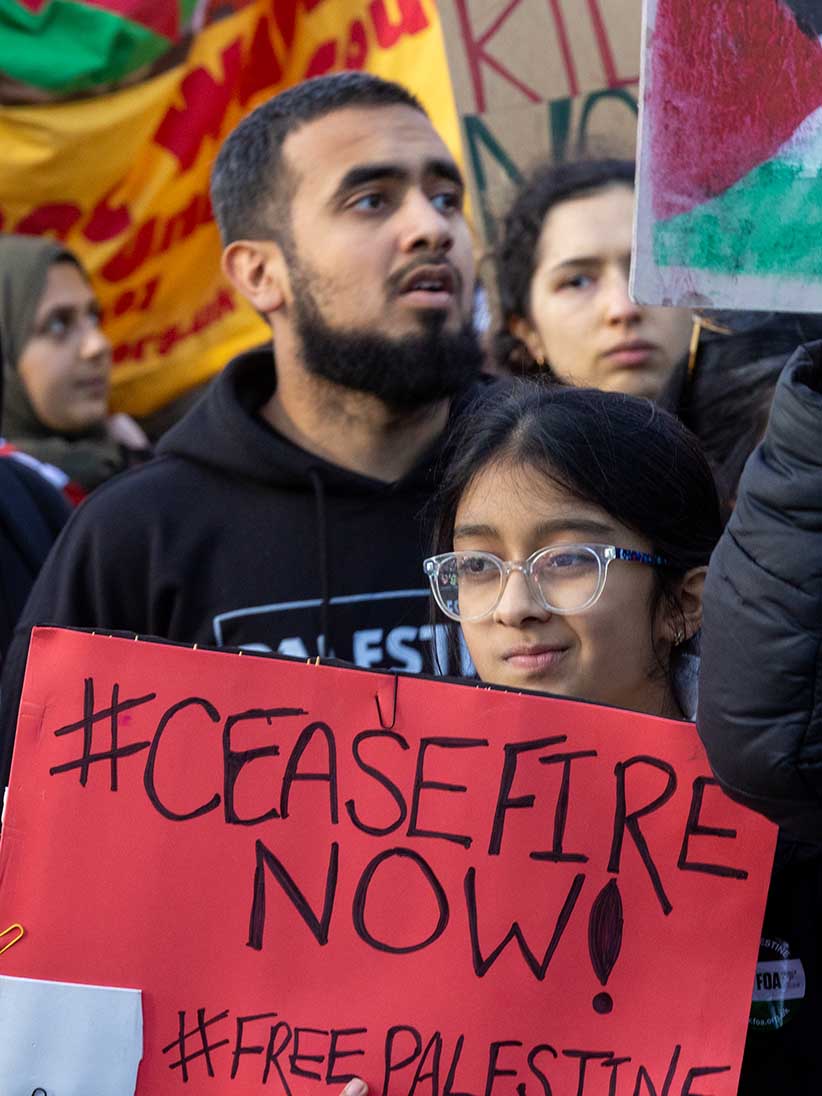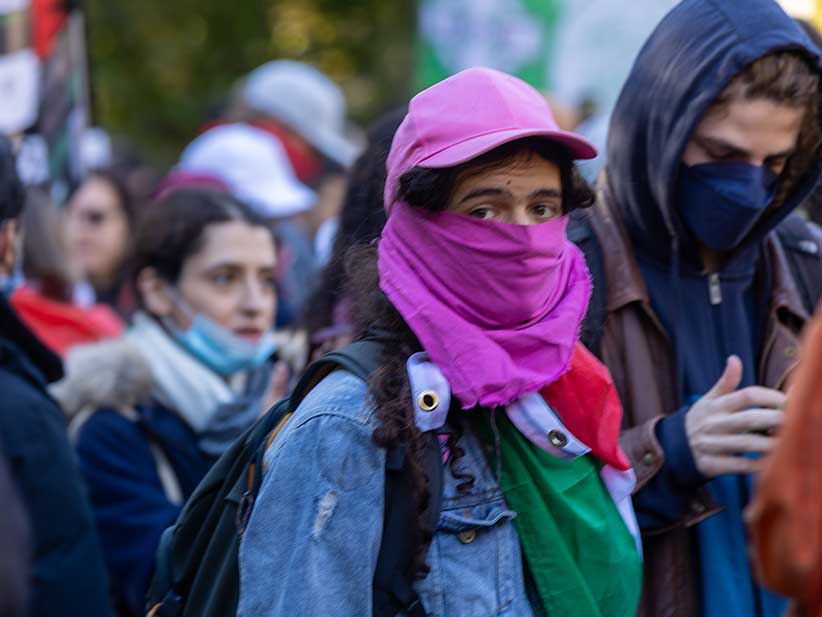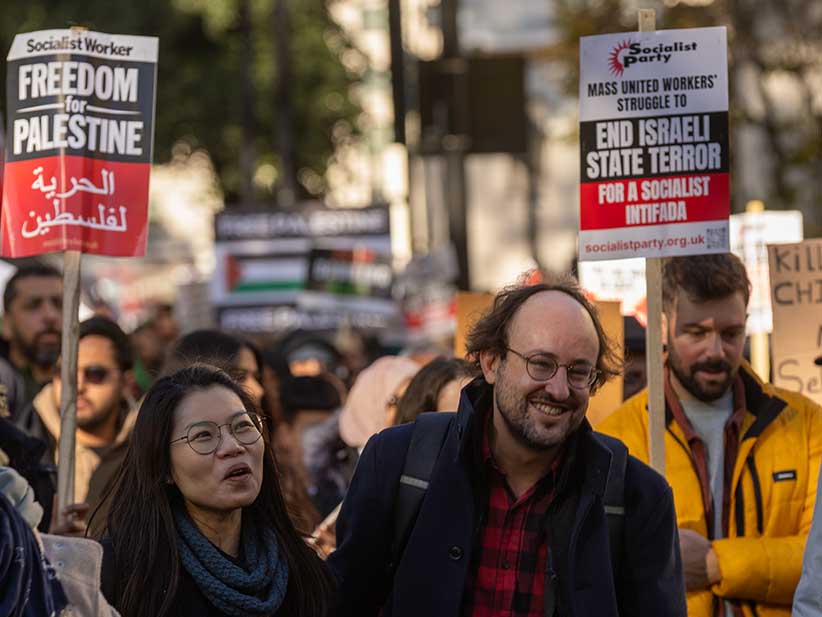 These two were so clearly and madly in love …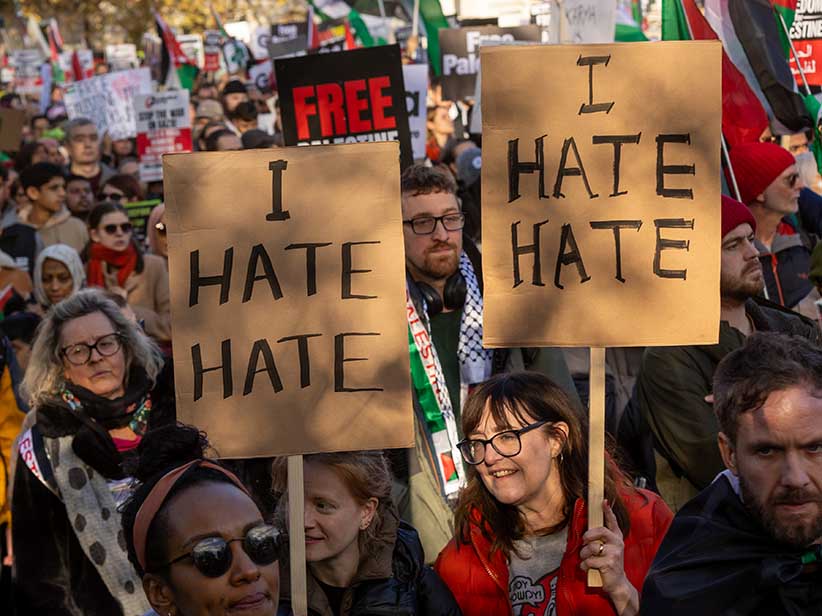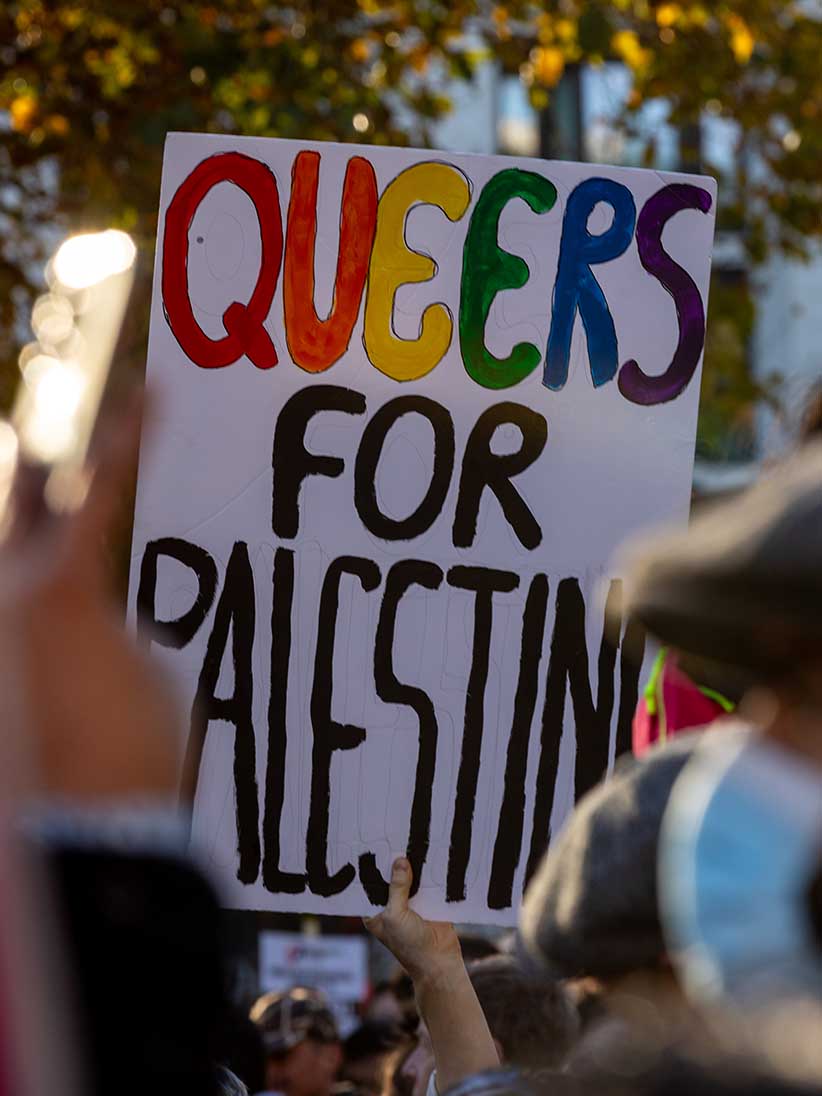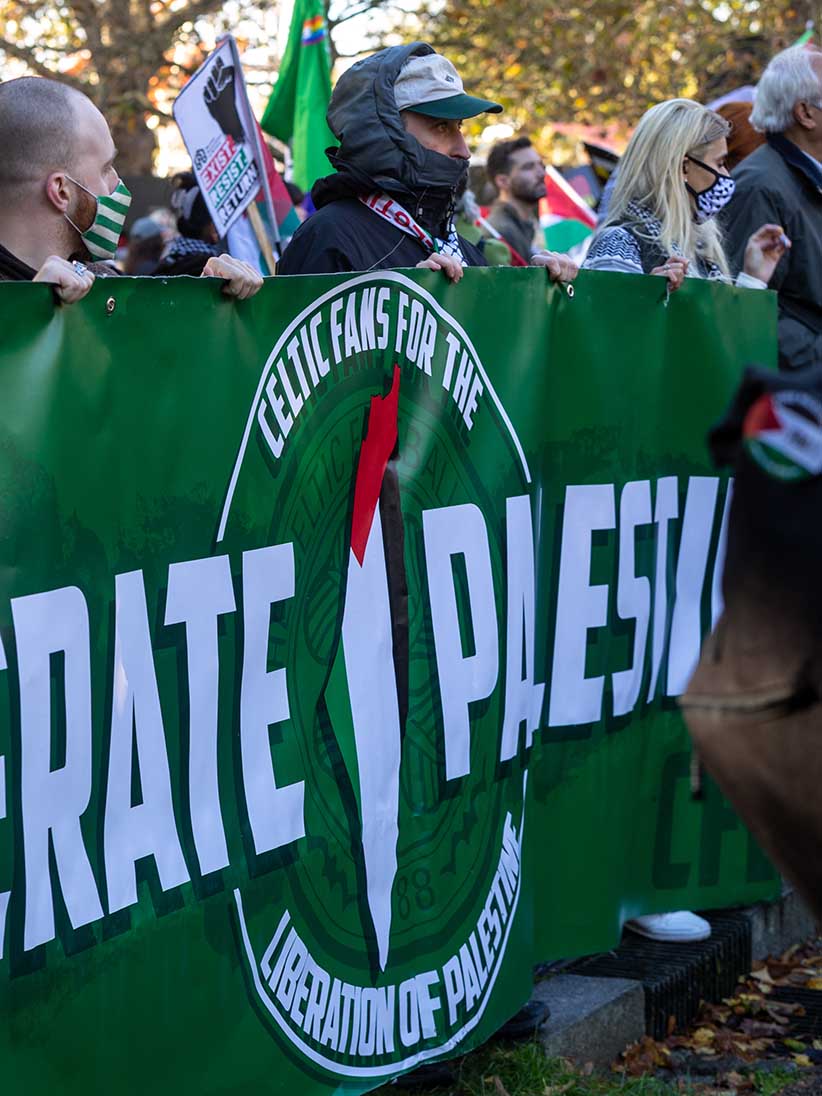 Can't be sure Rangers didn't do similar, but I'd be surprised …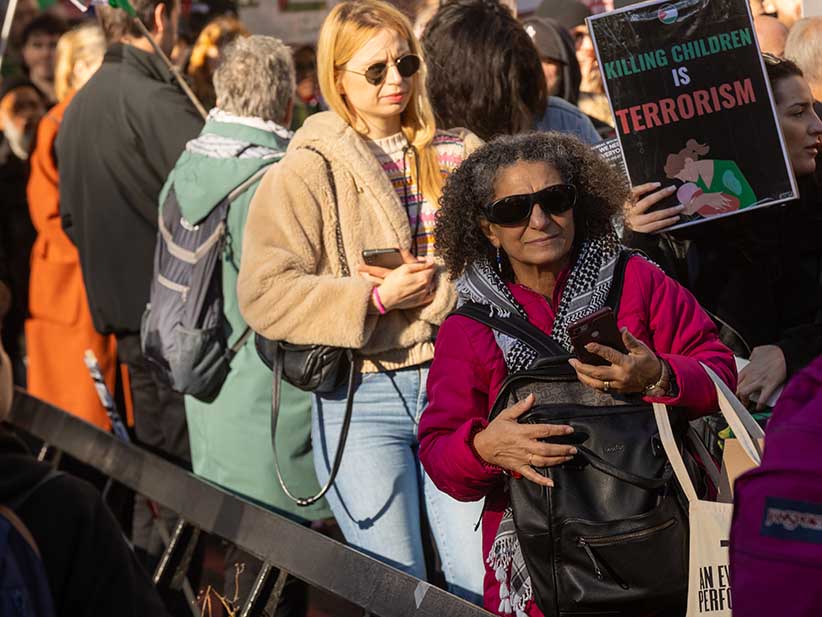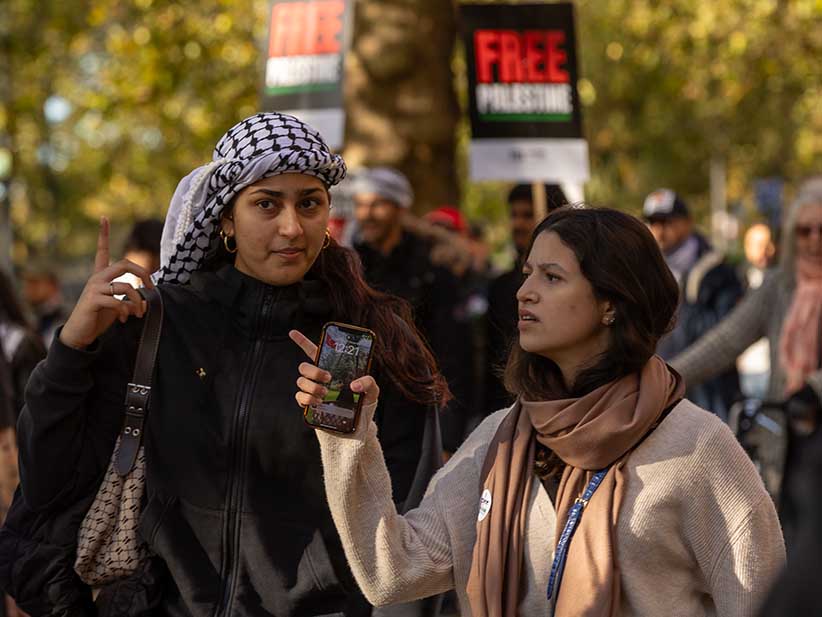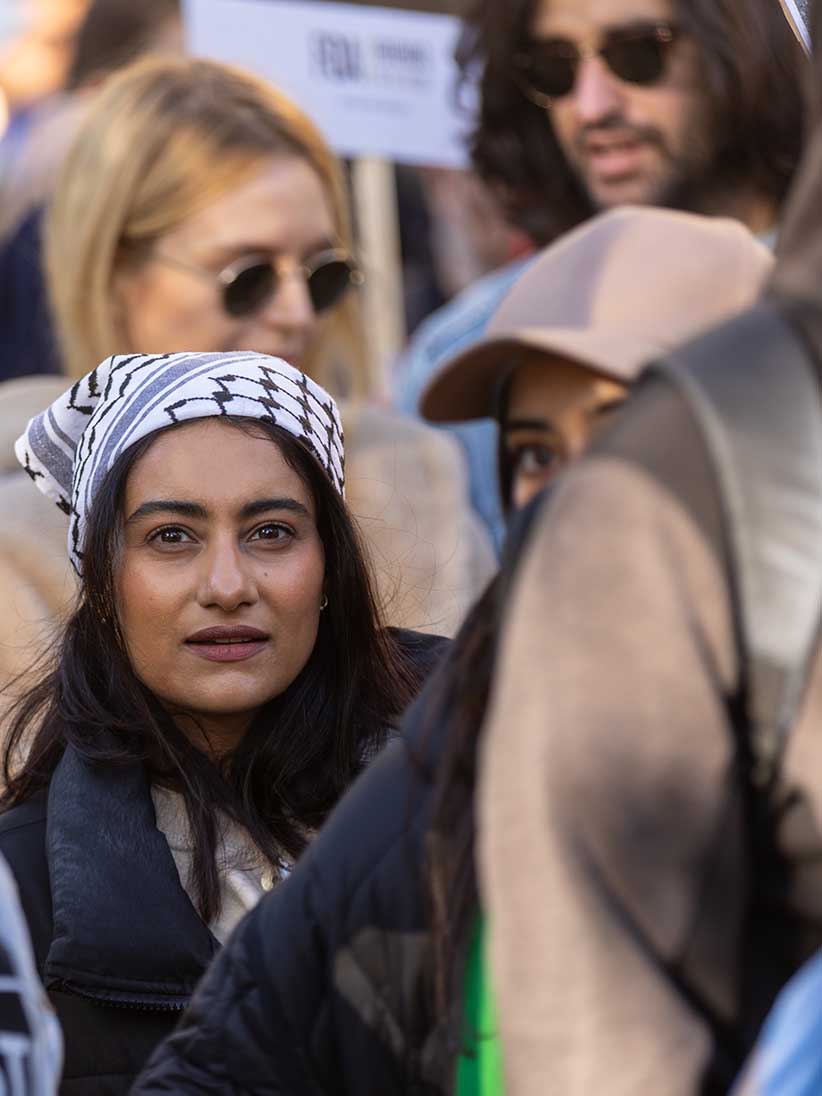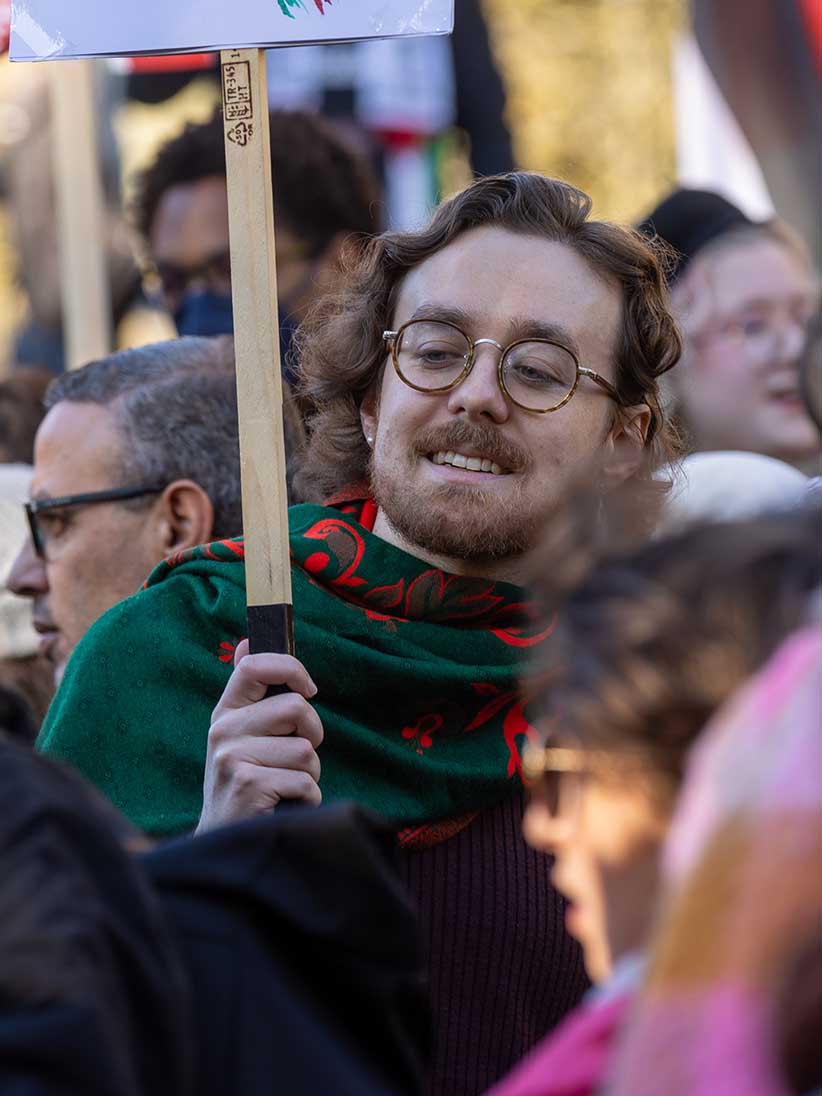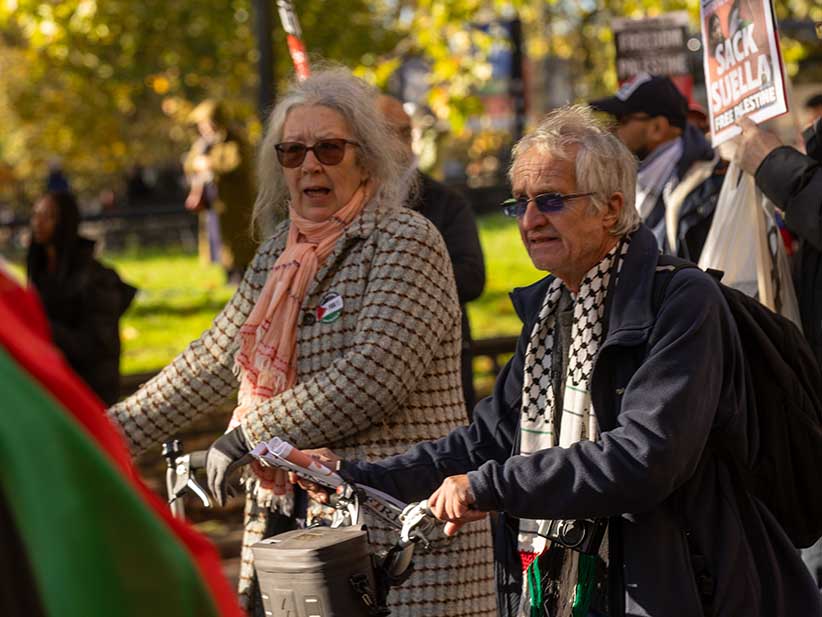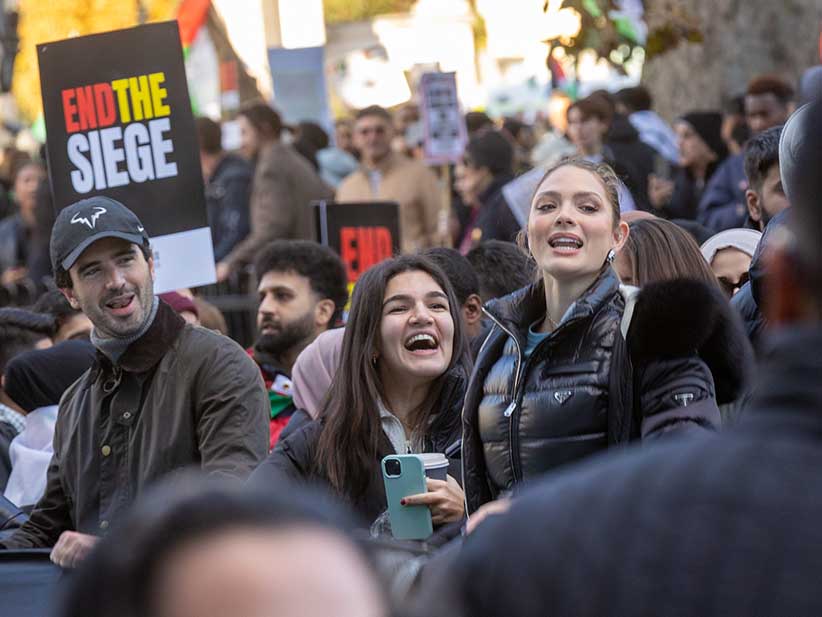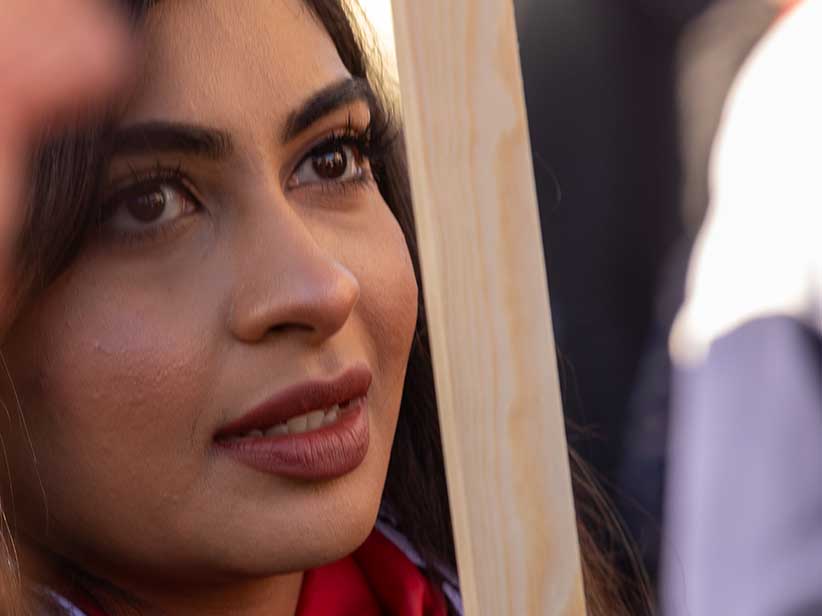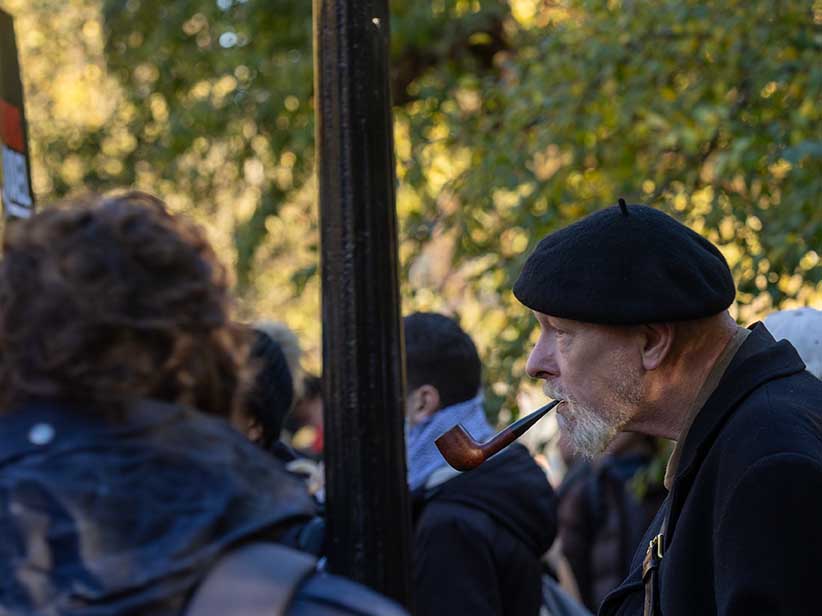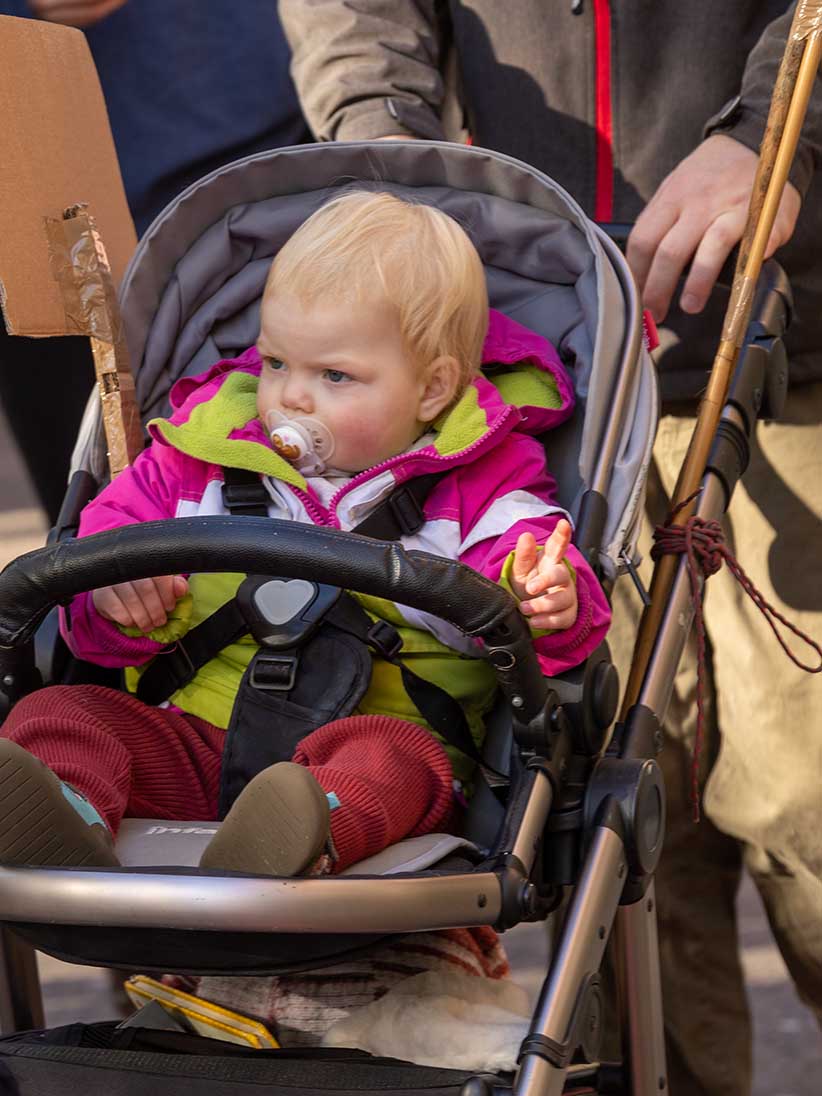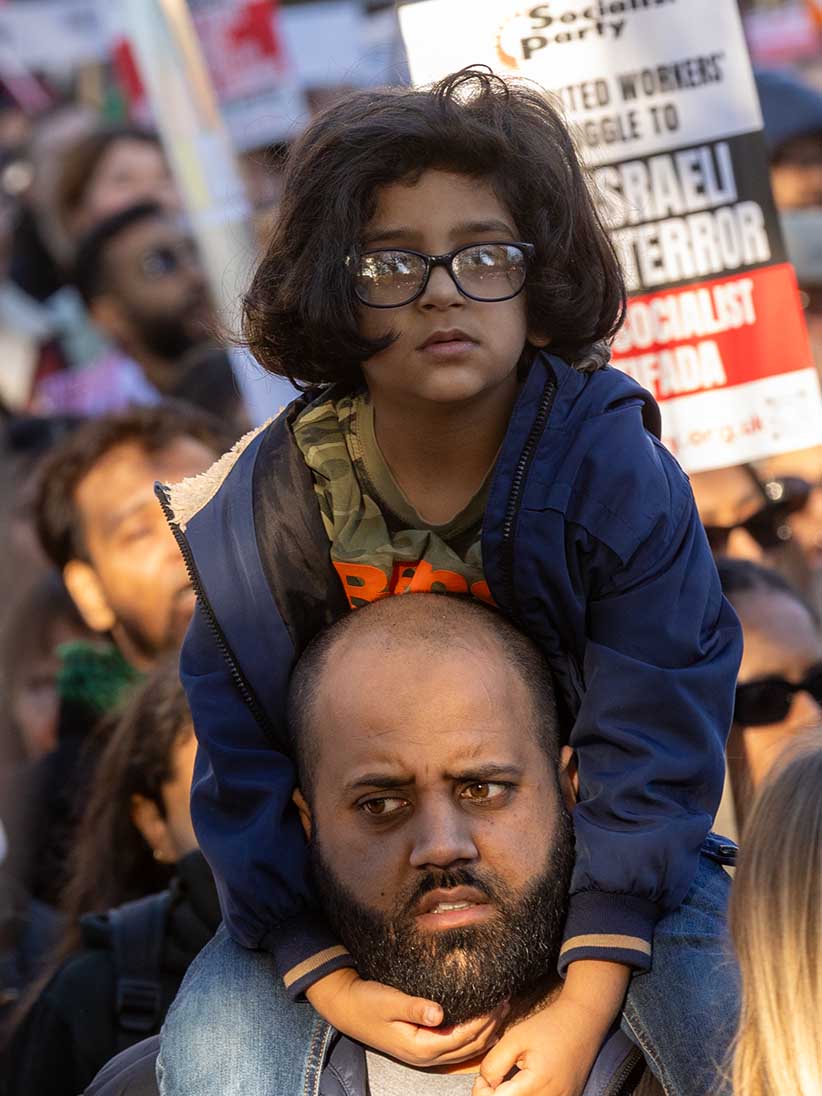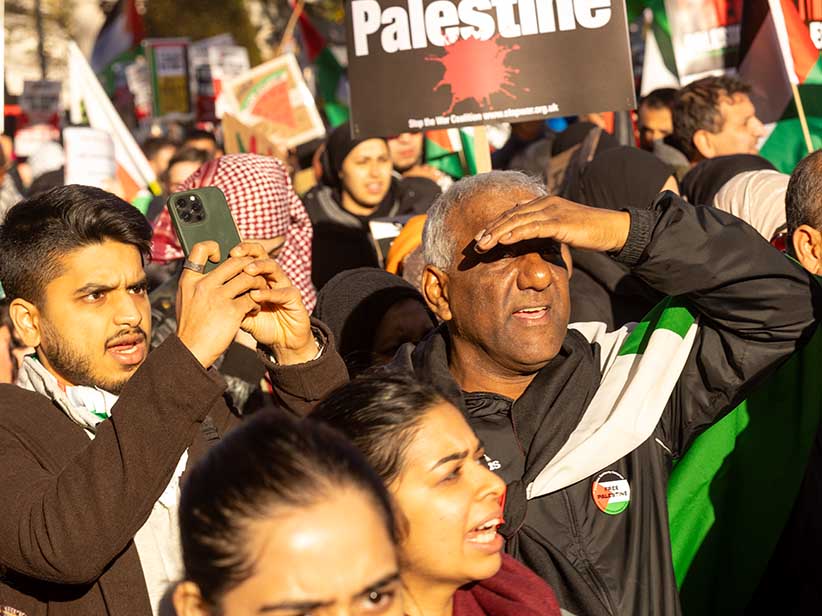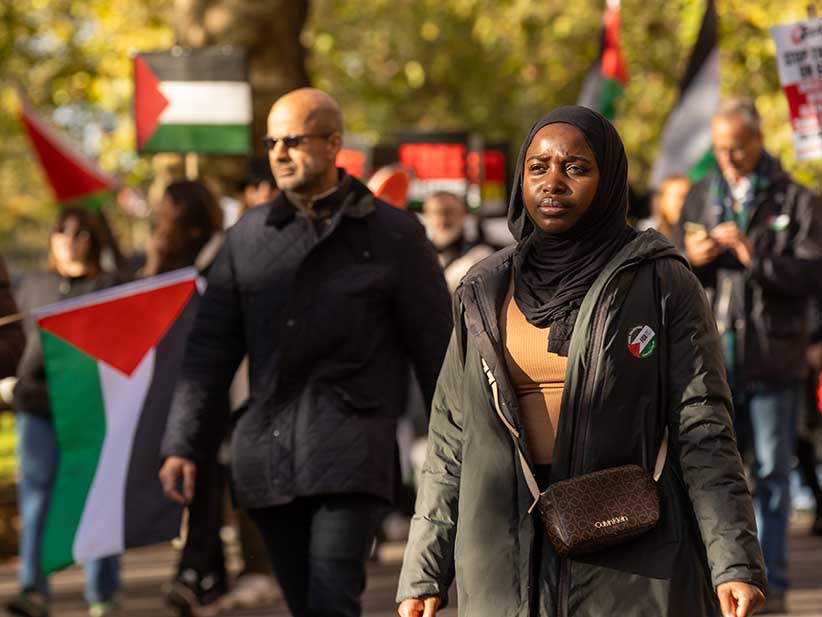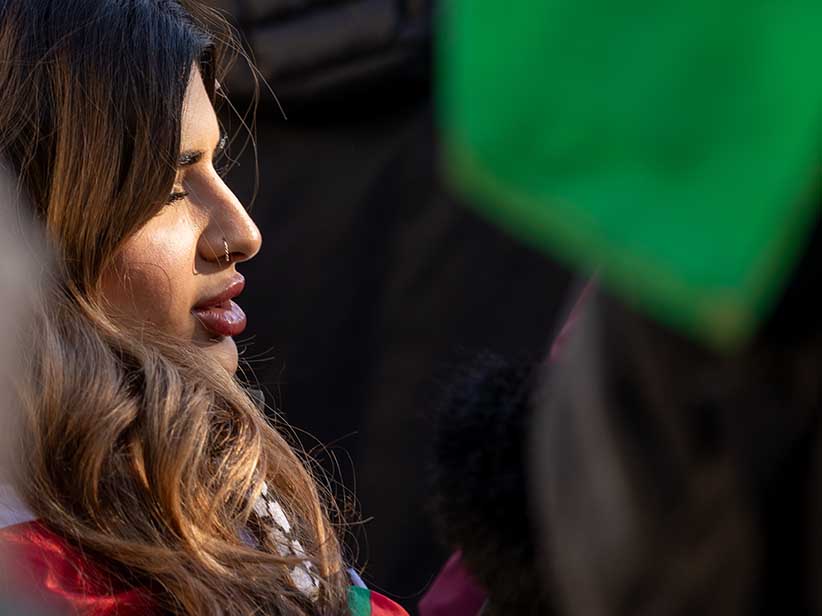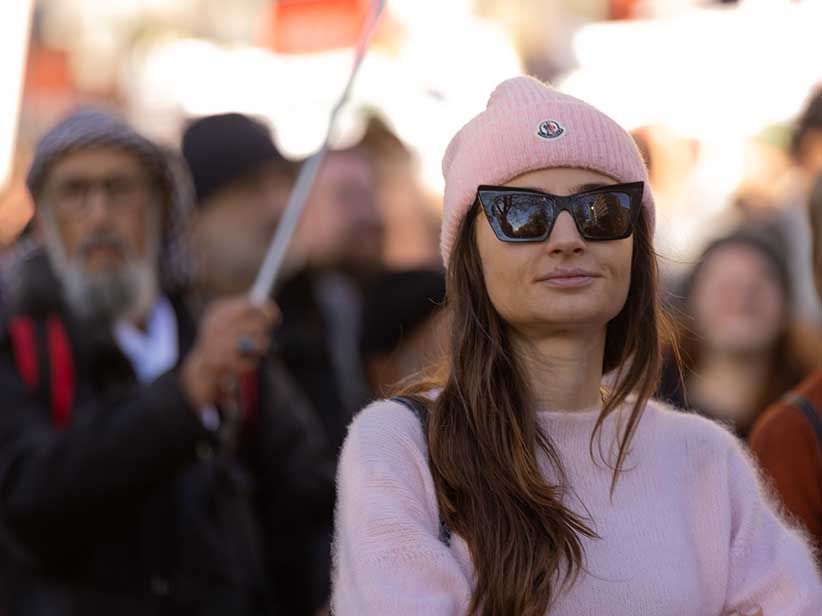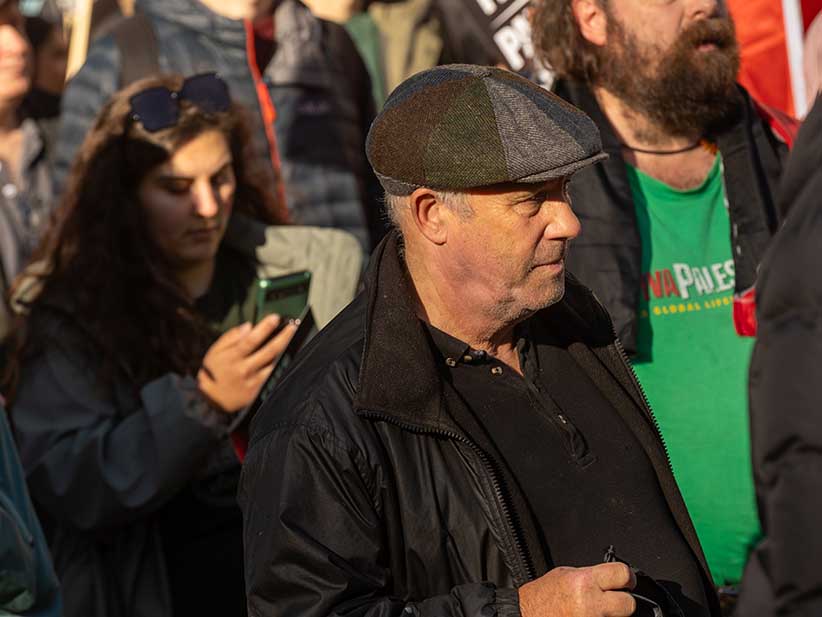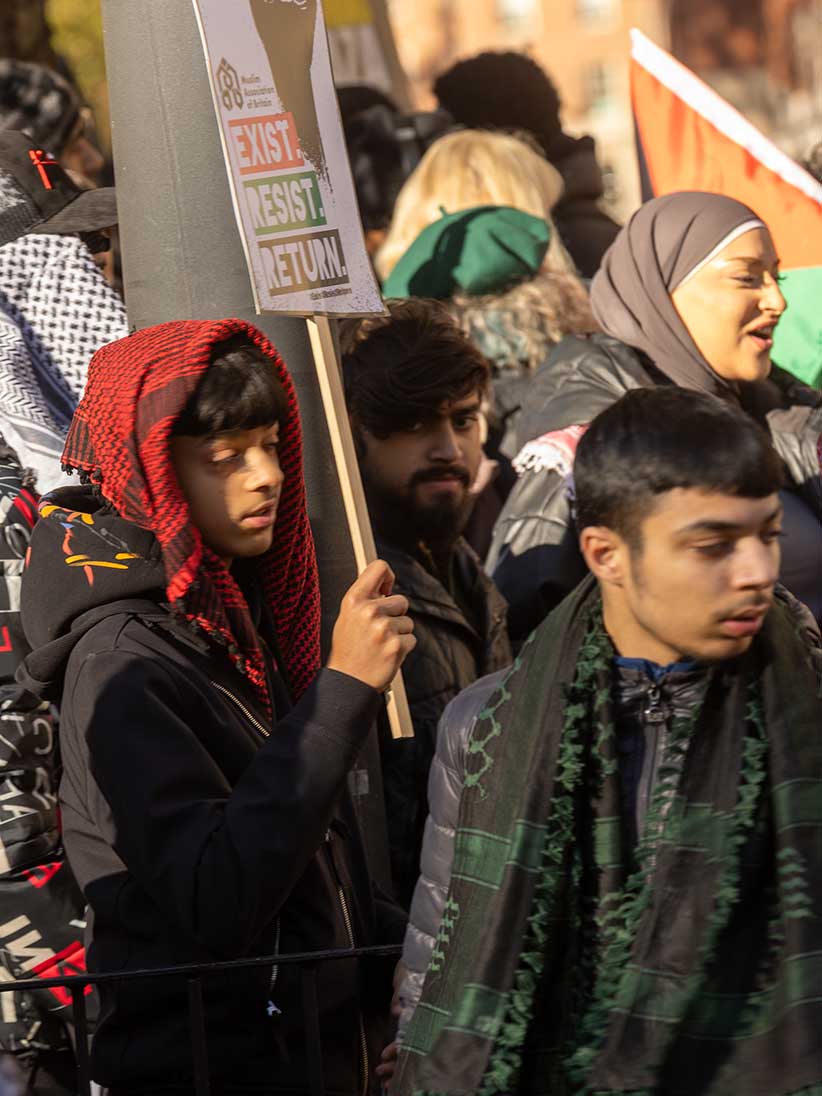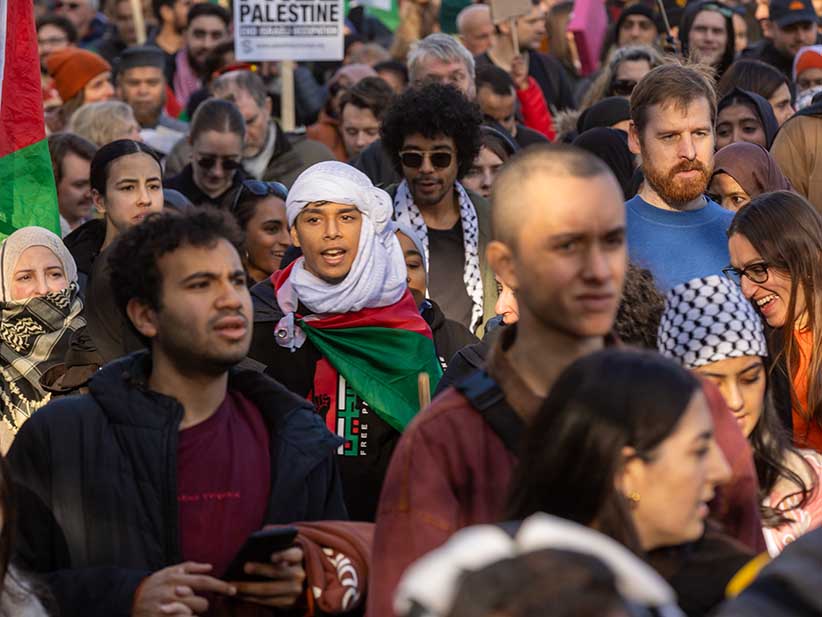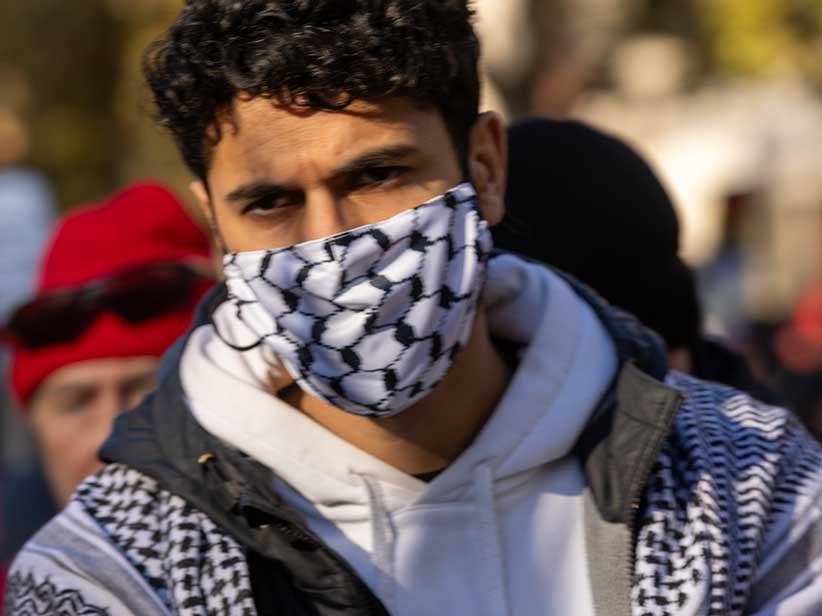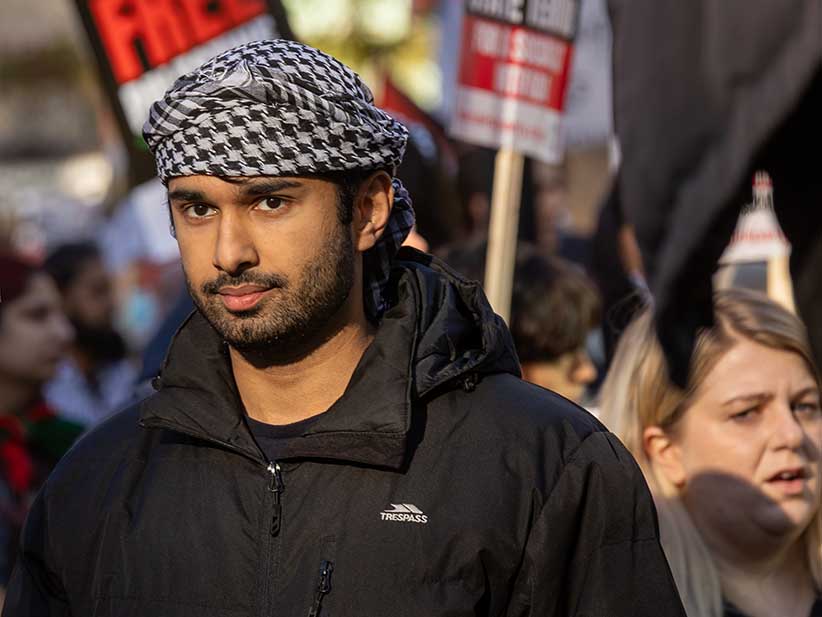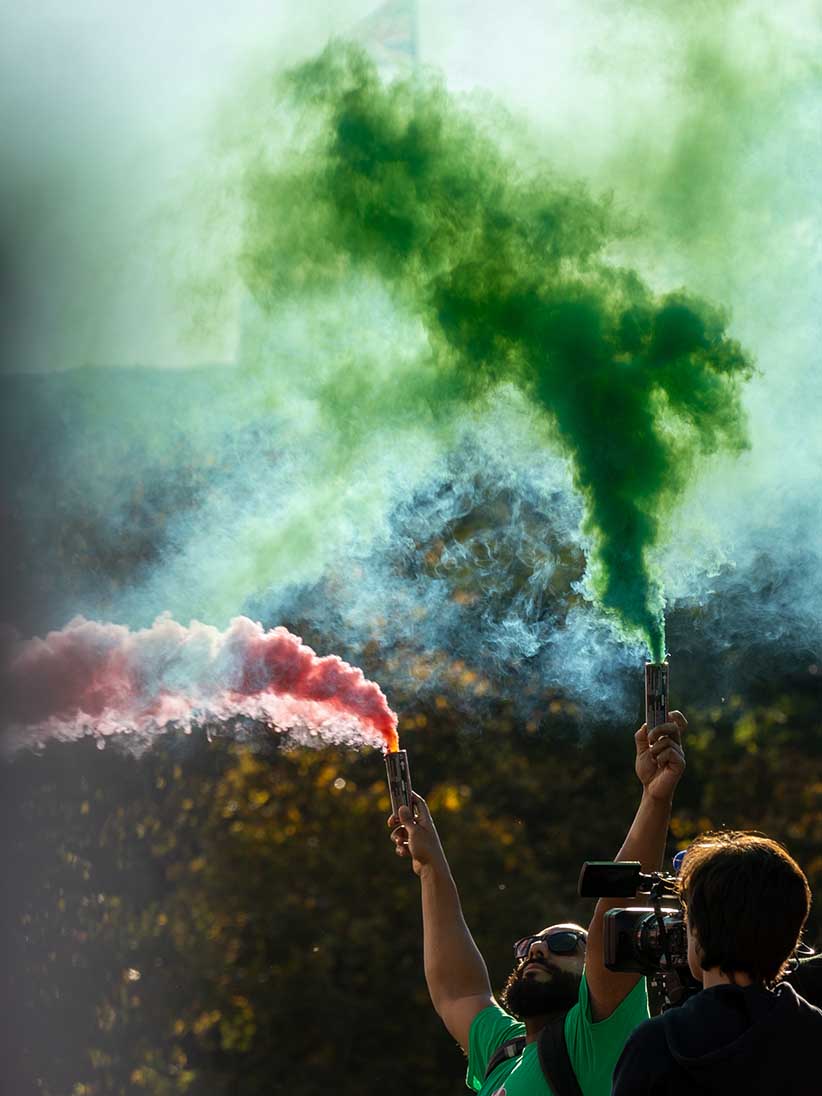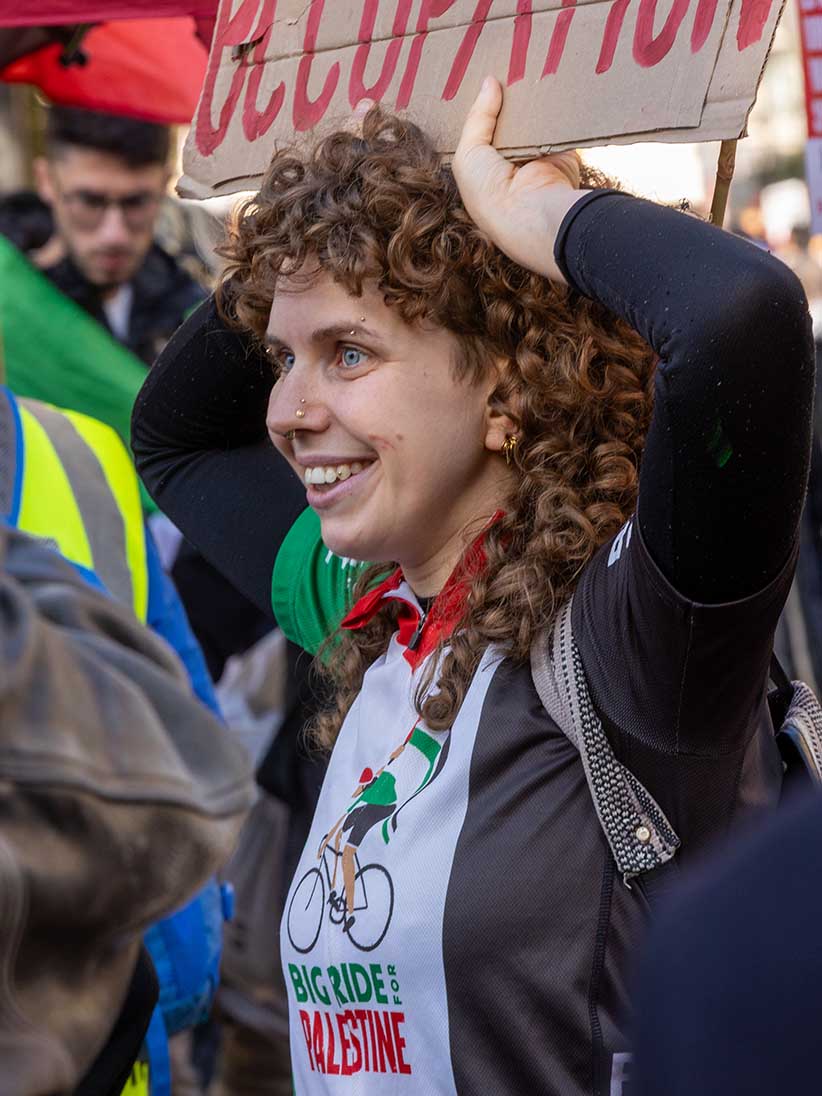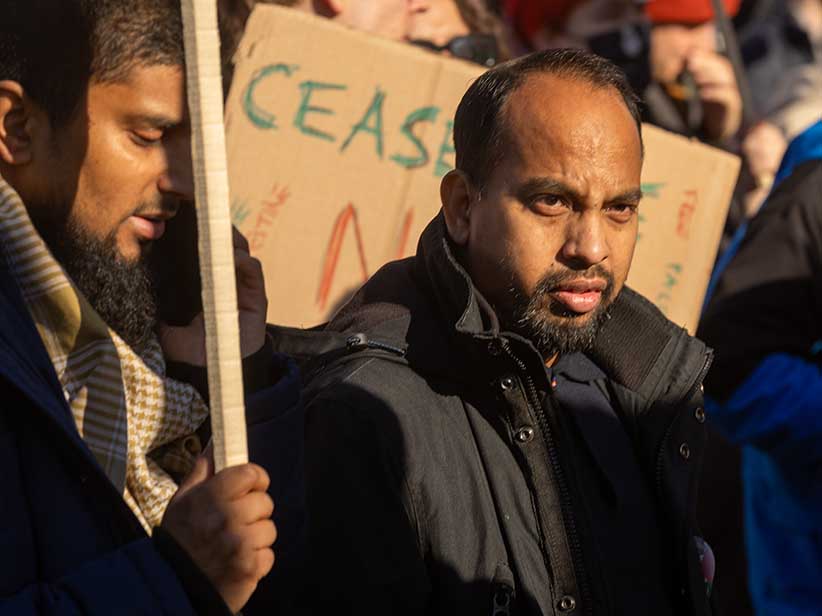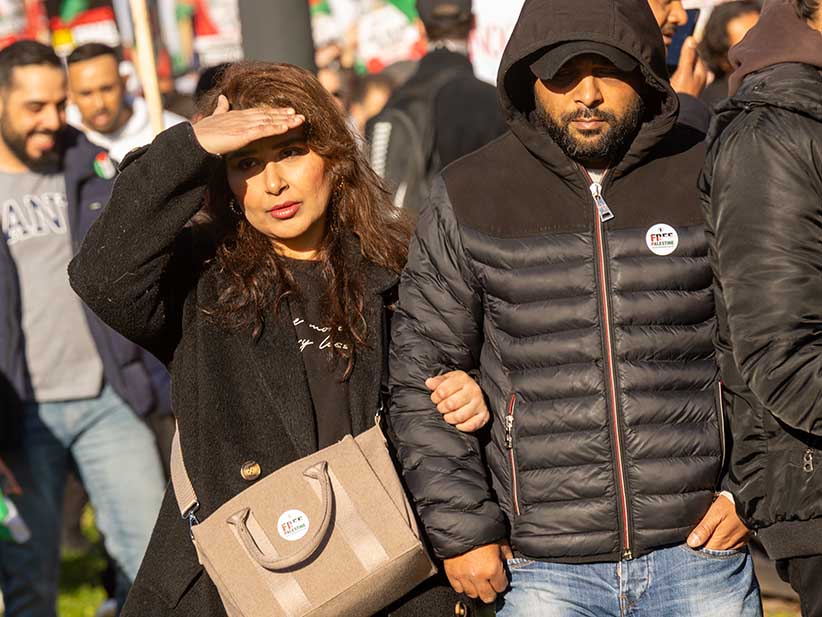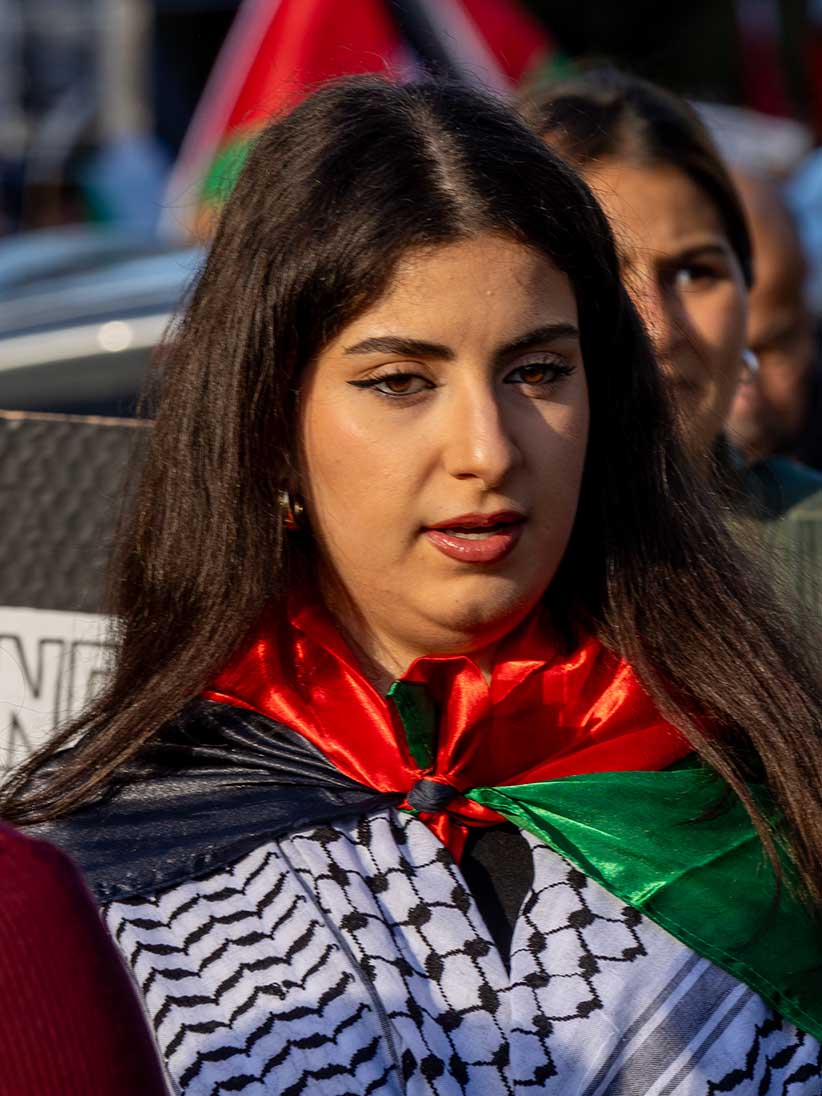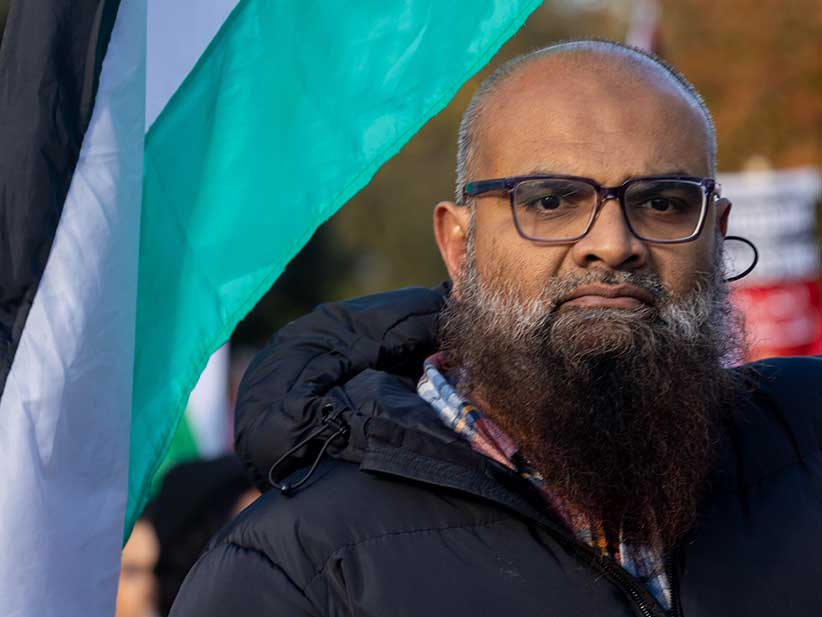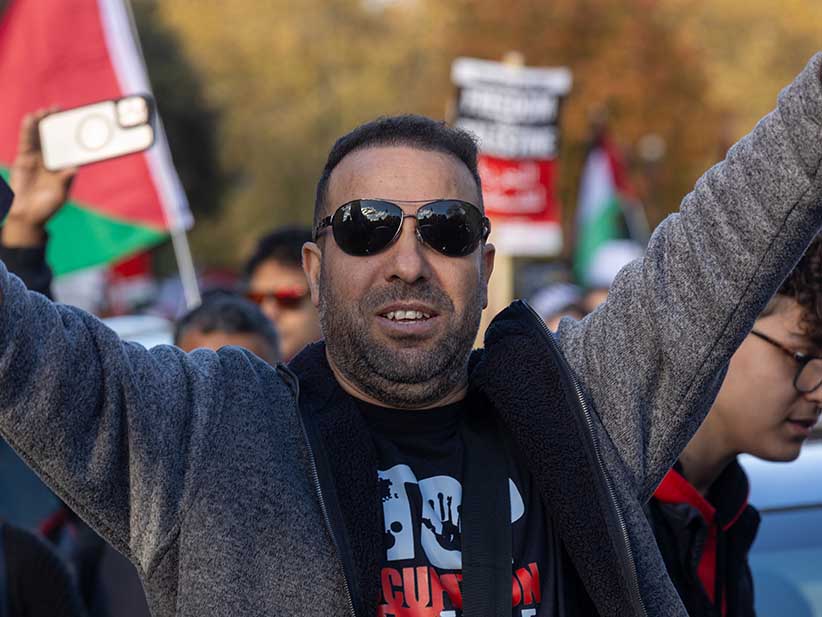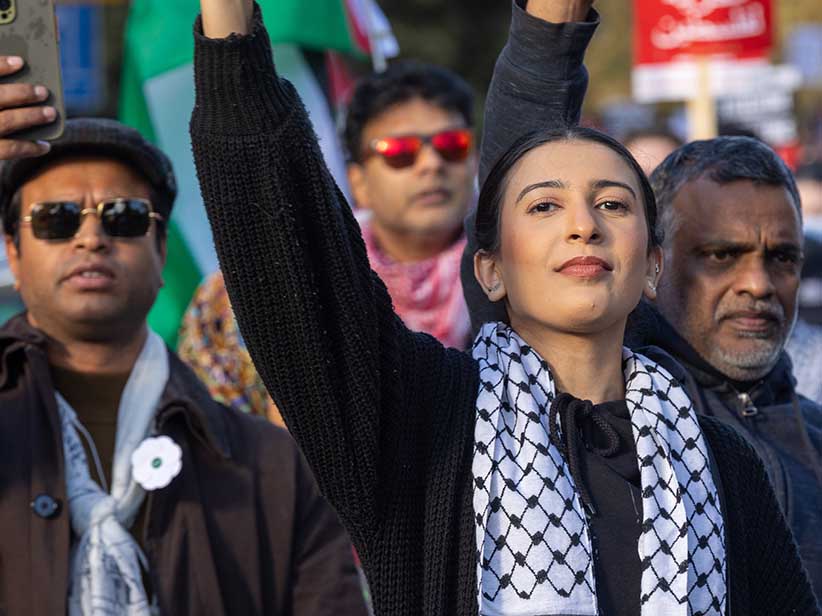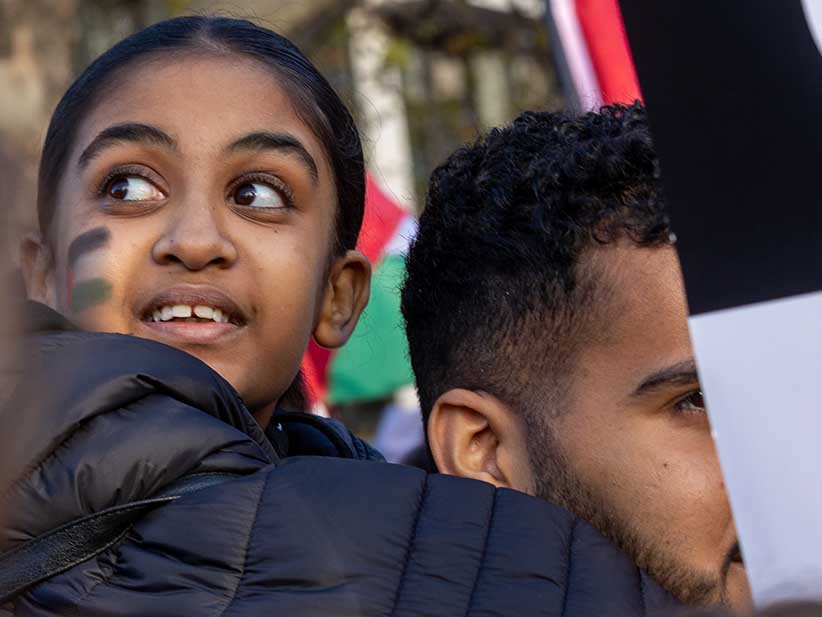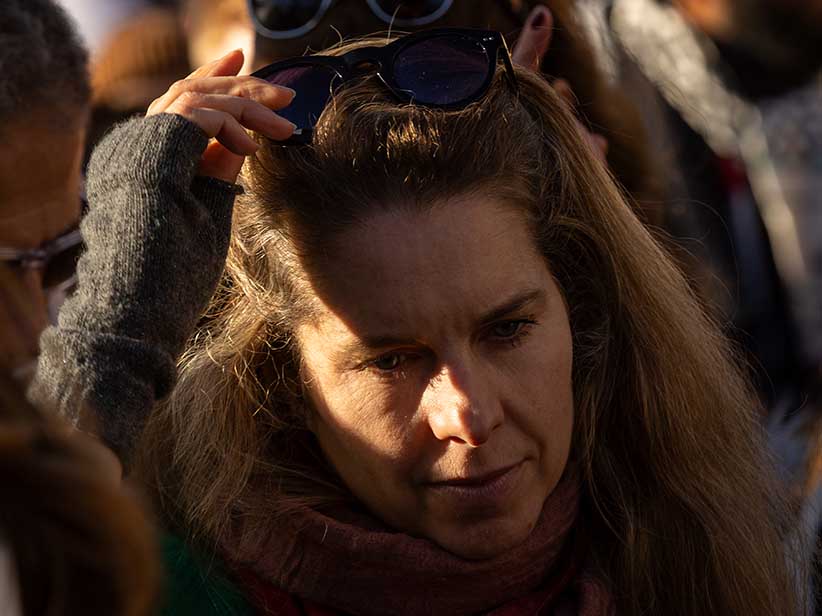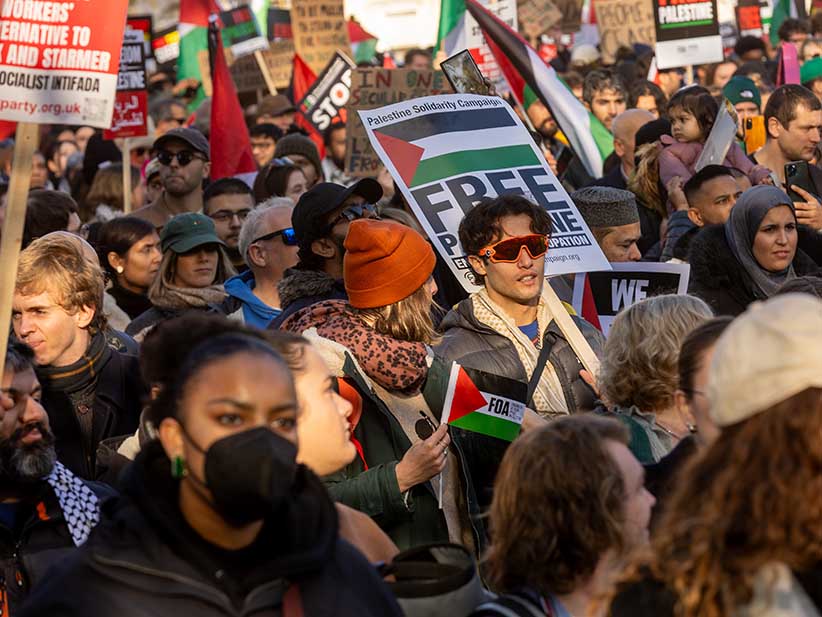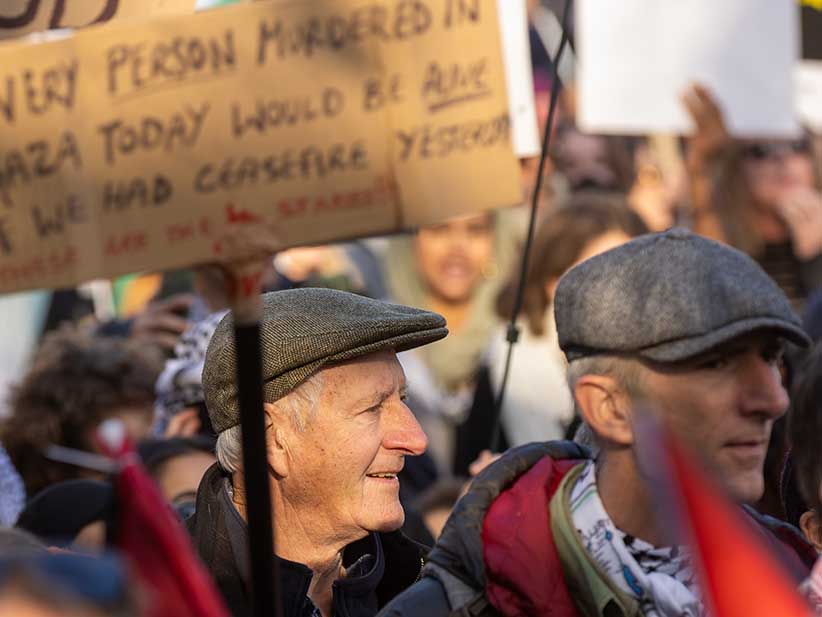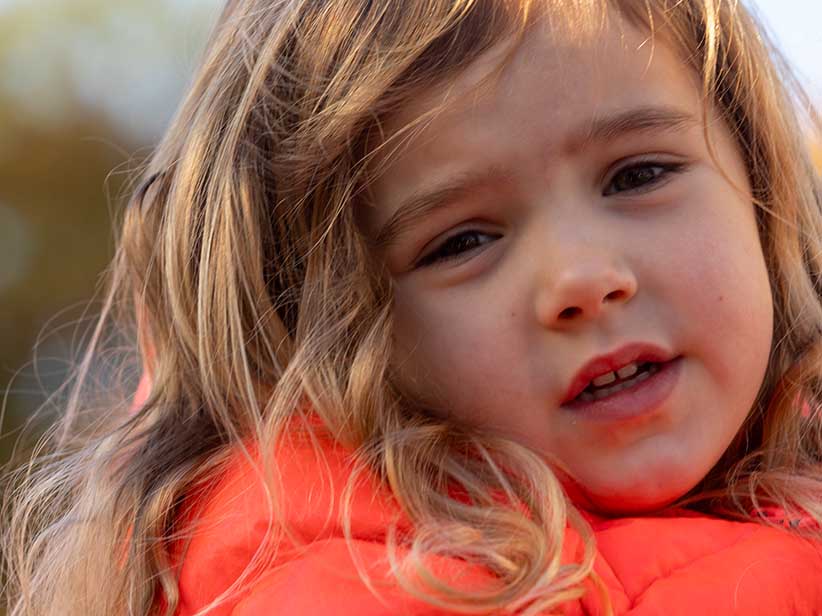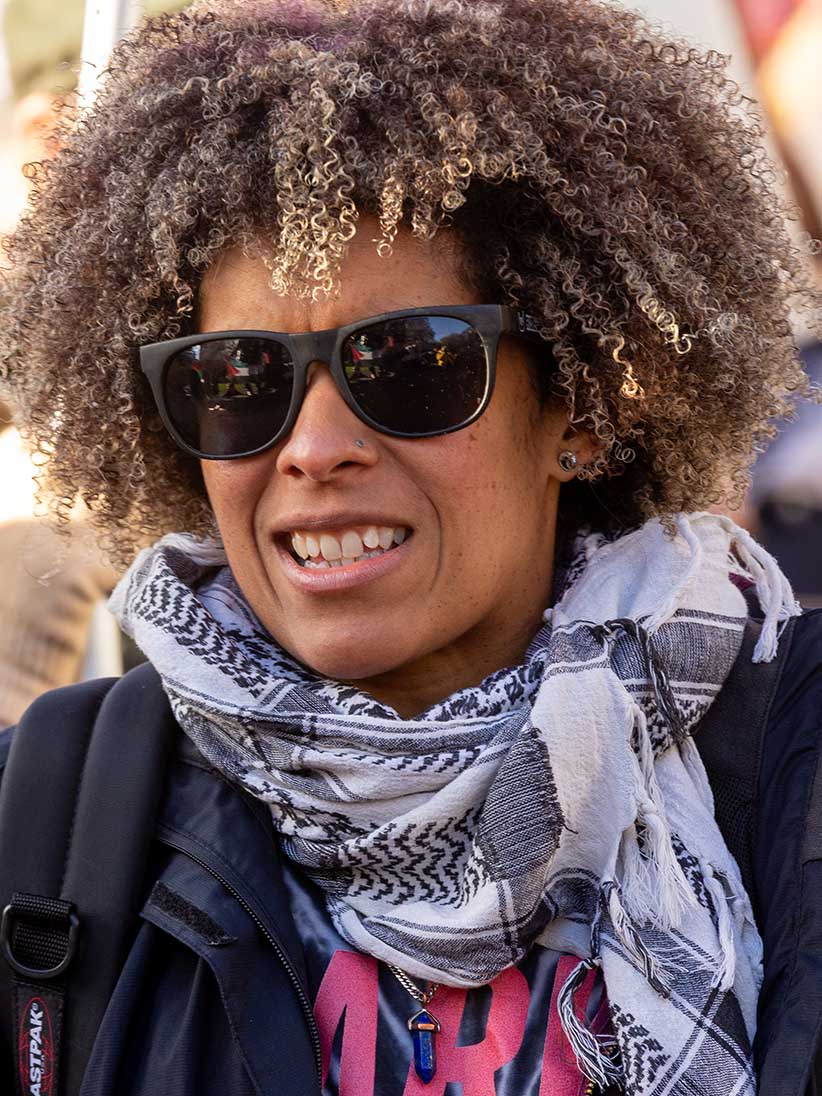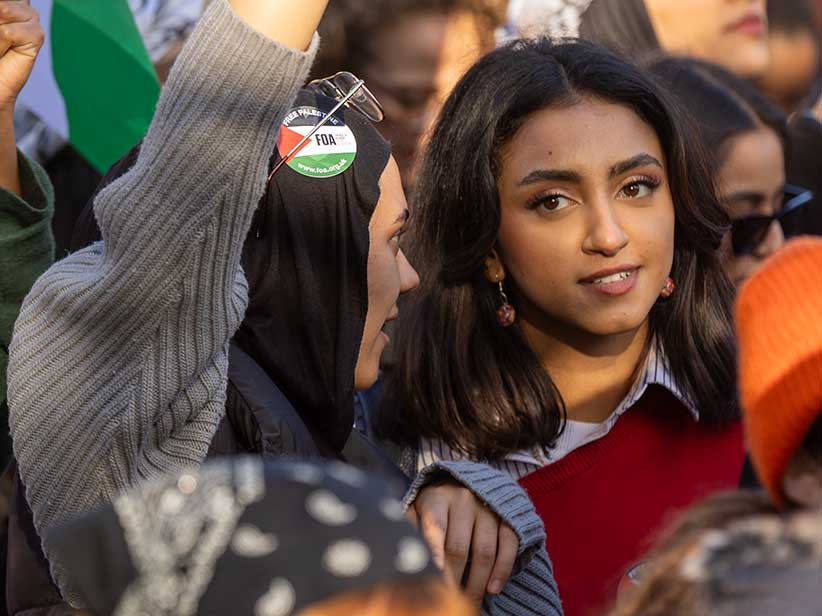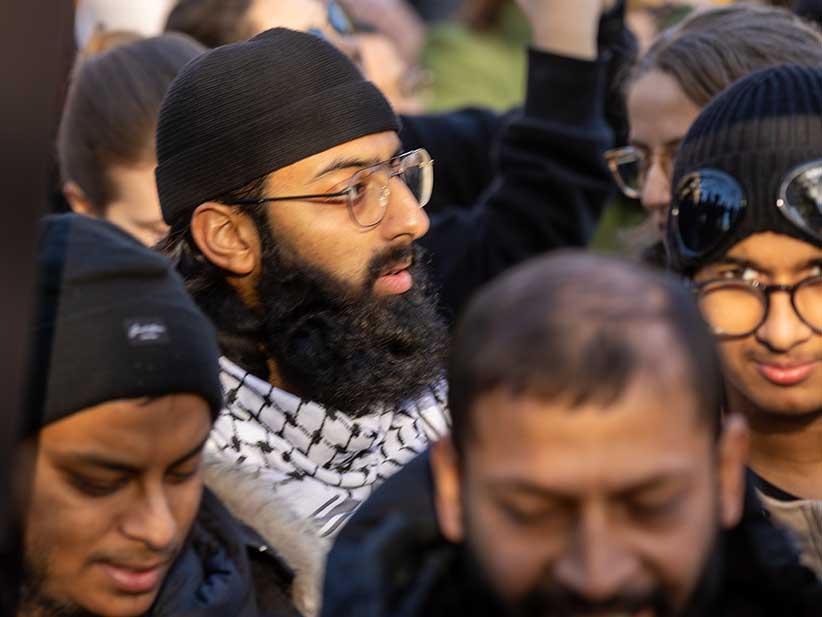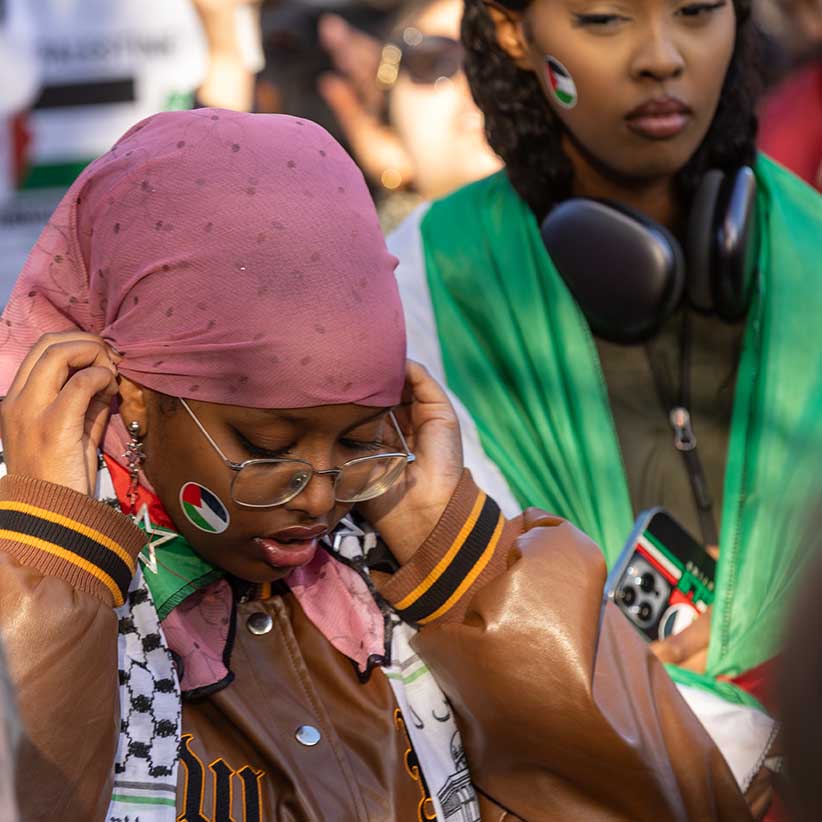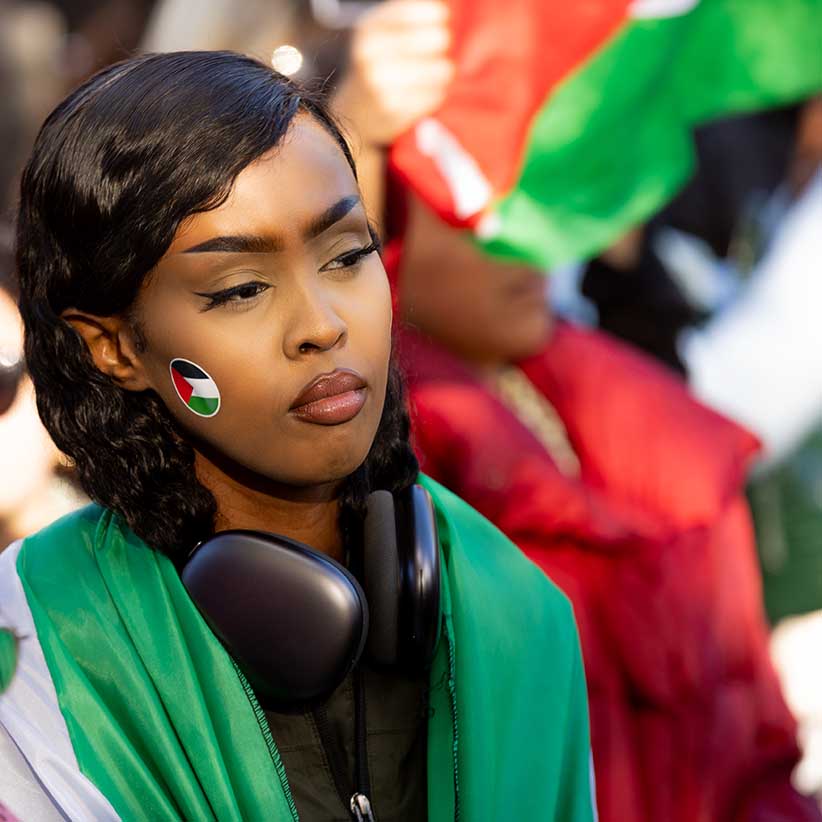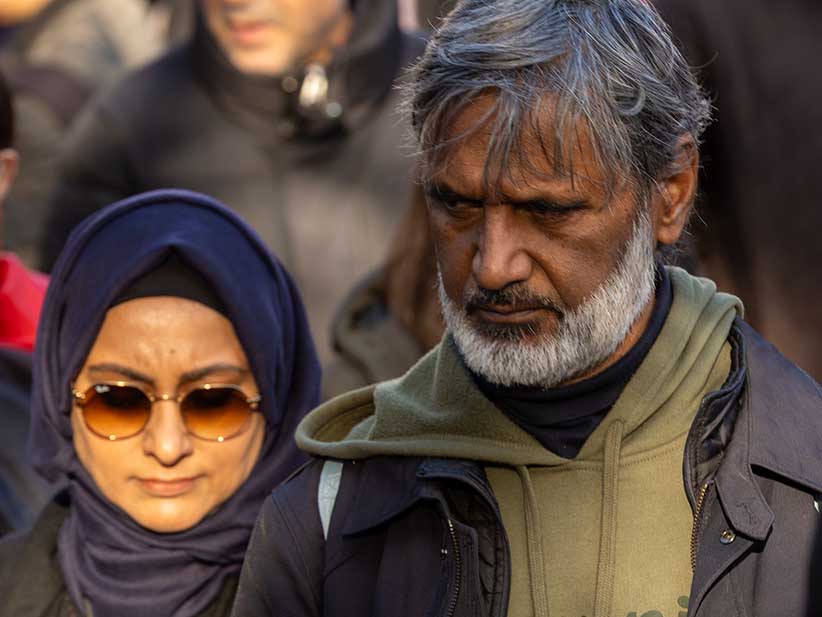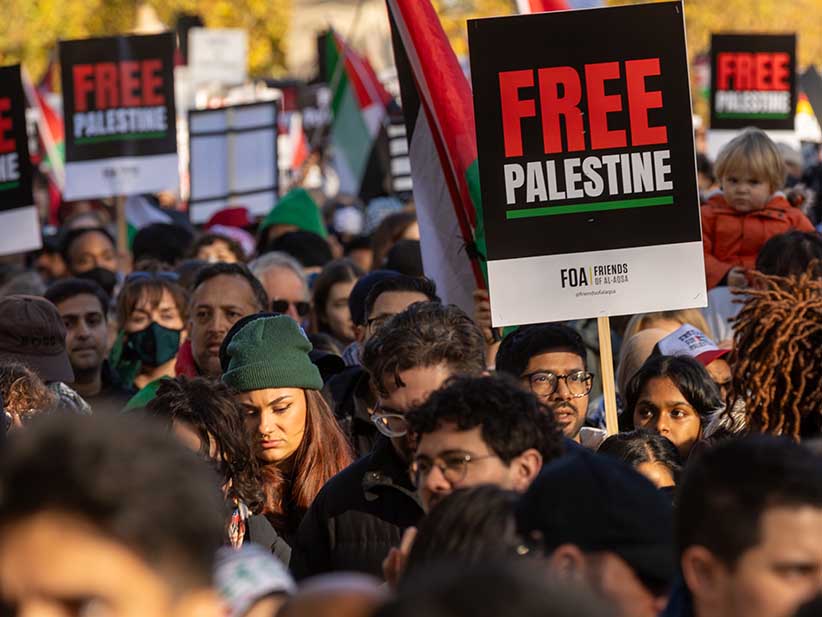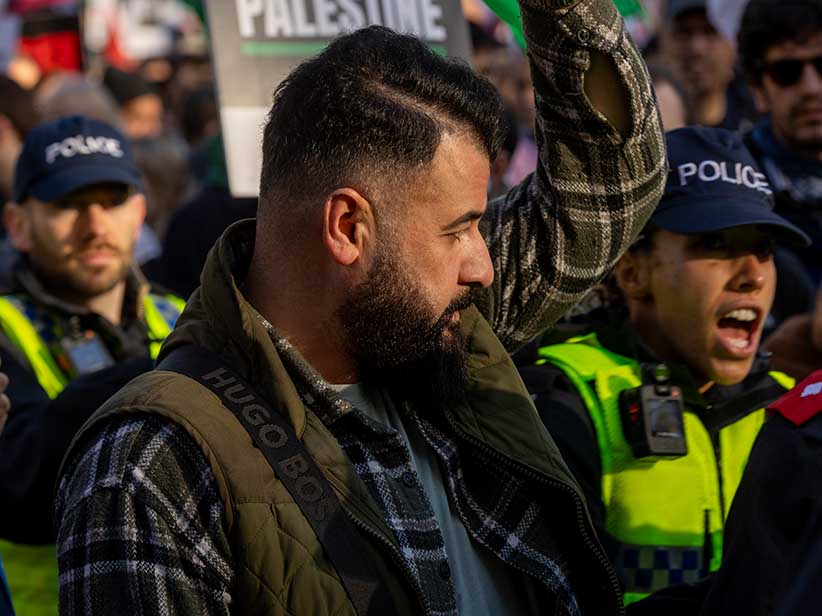 I saw no trouble, and the cops behaved themselves. The lady's shouting – to make herself heard – "we need to get through".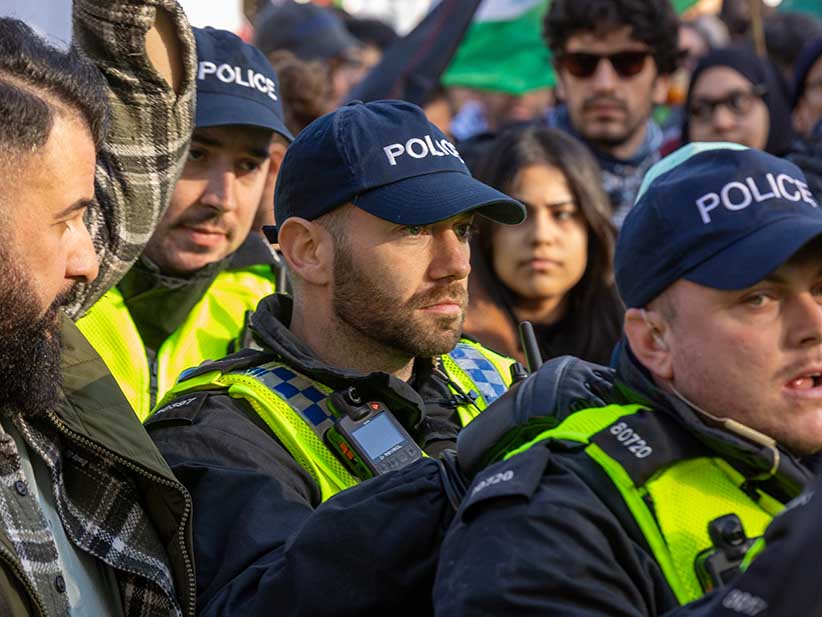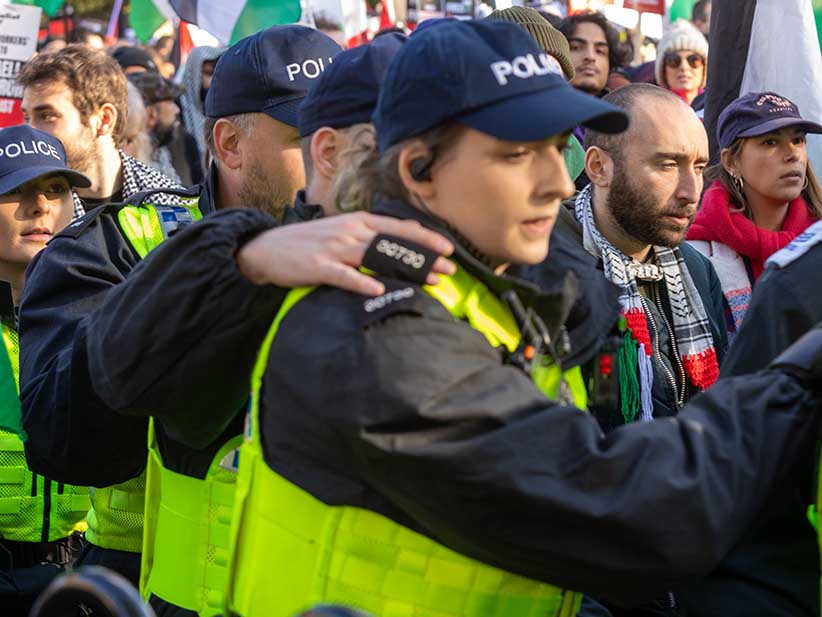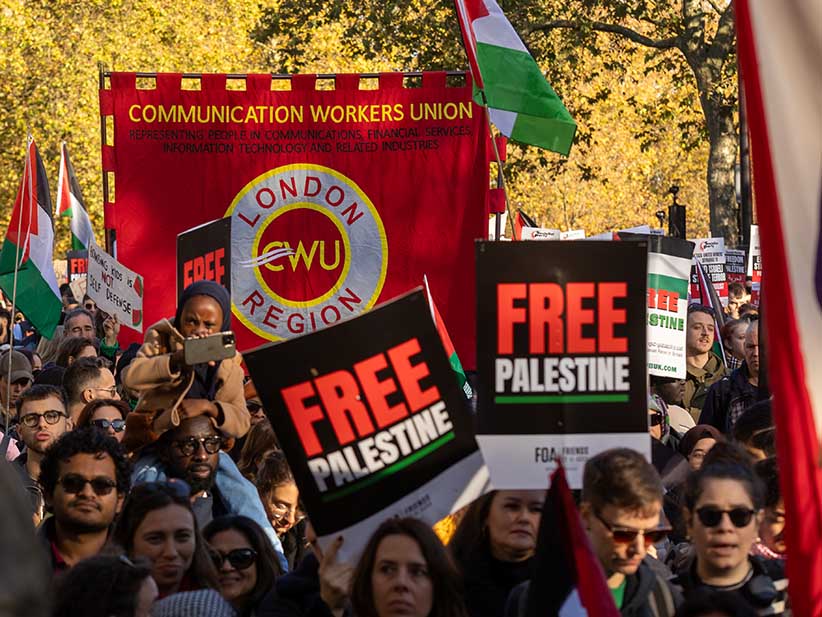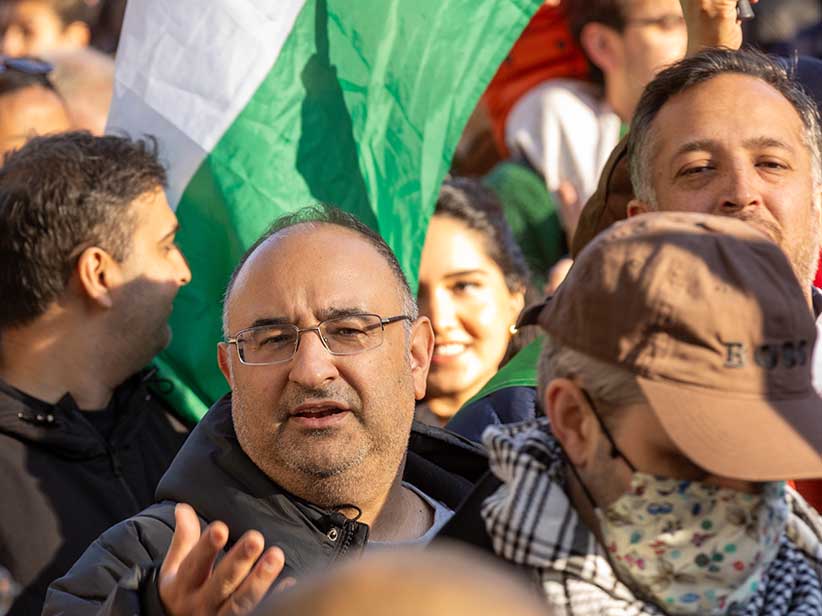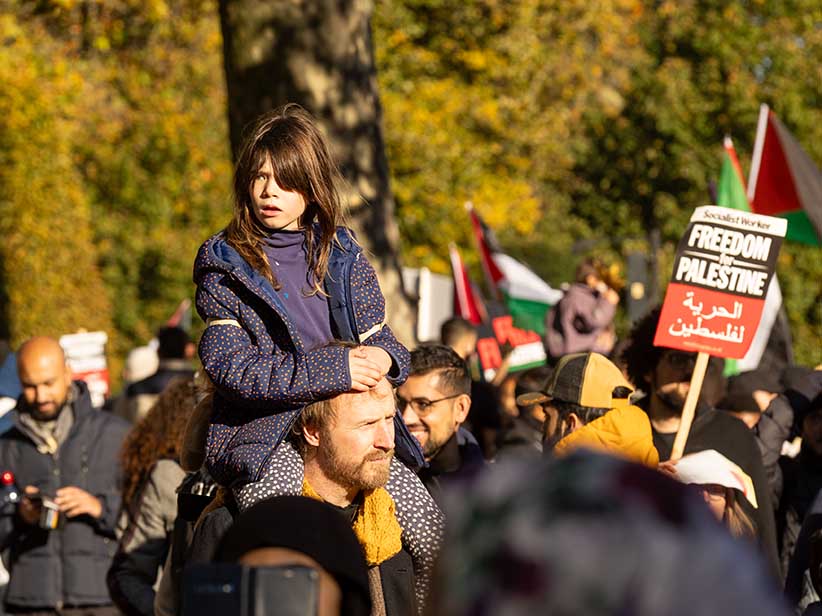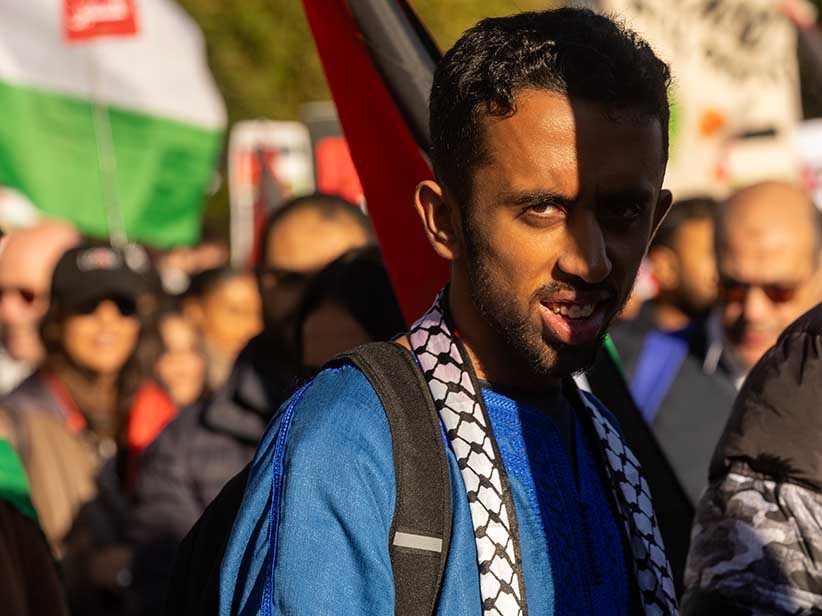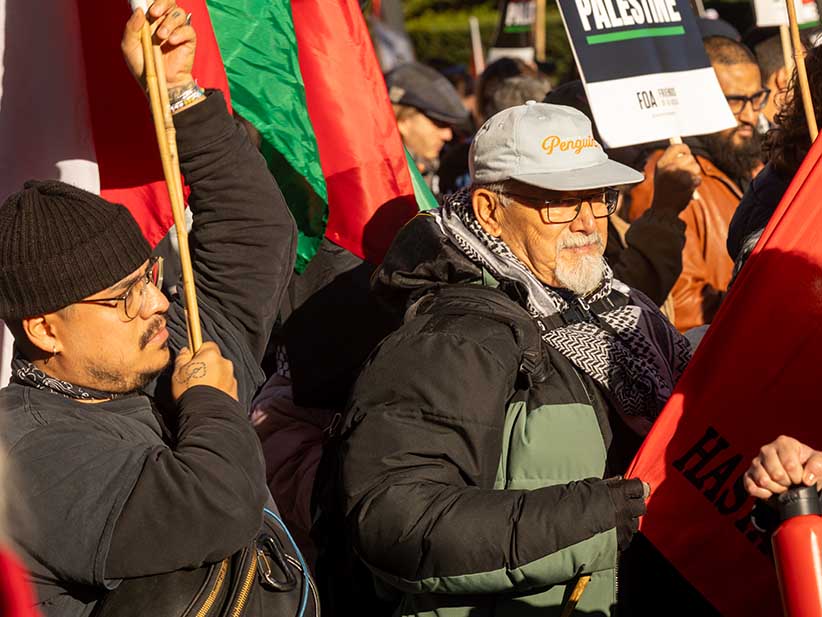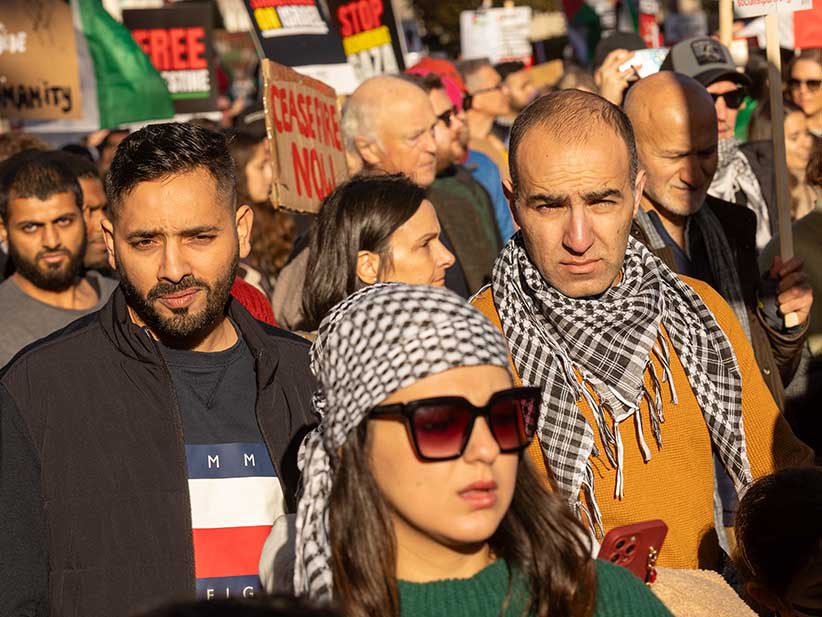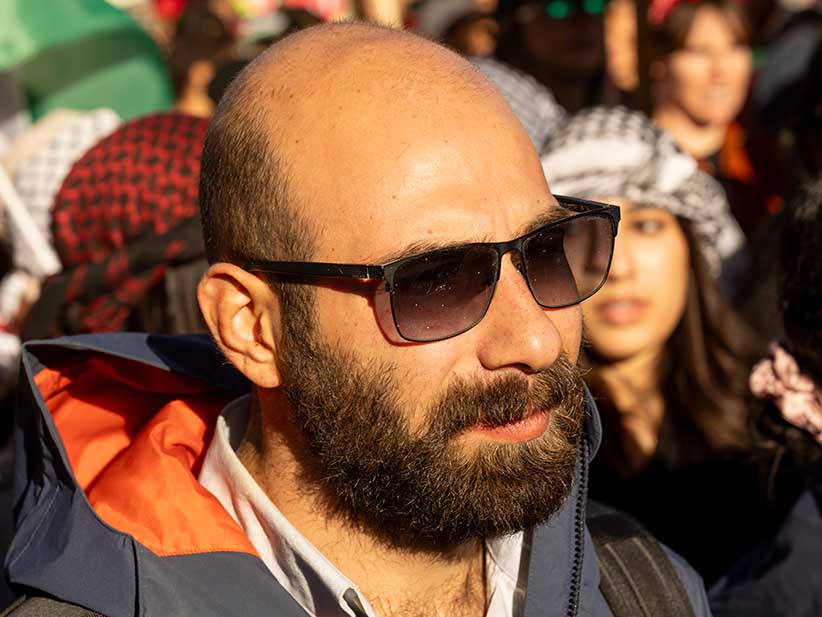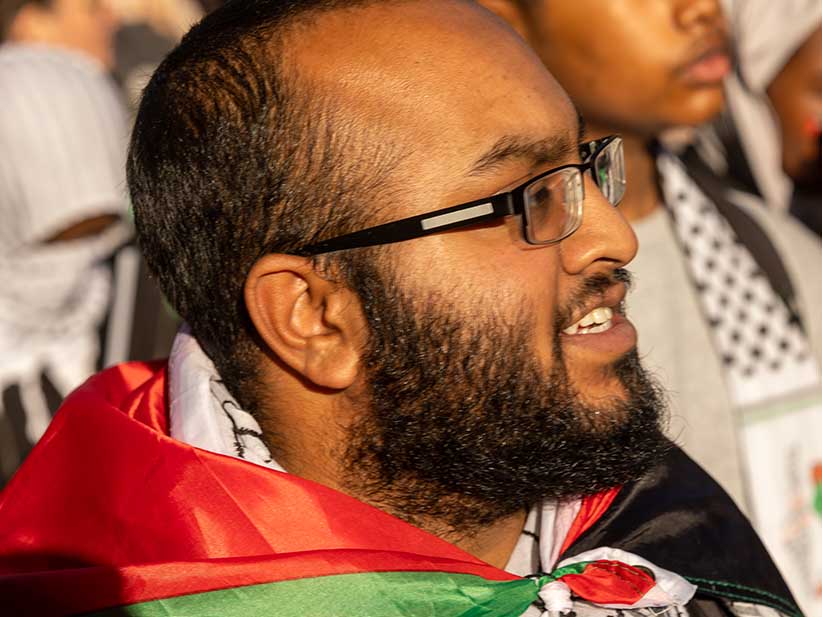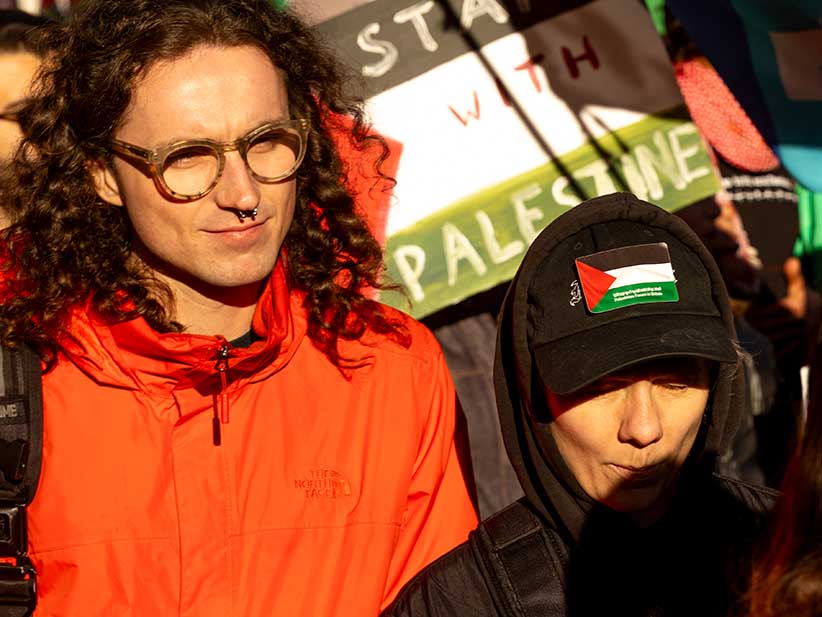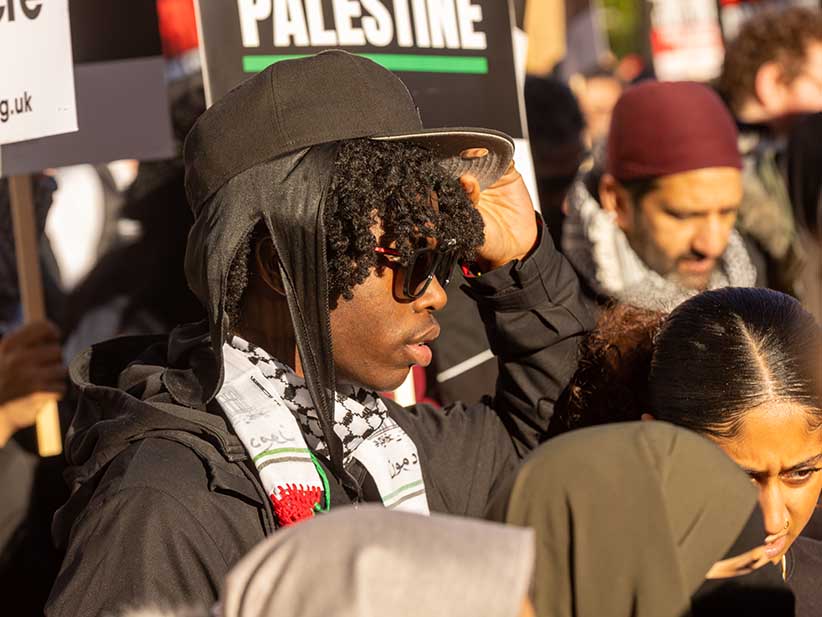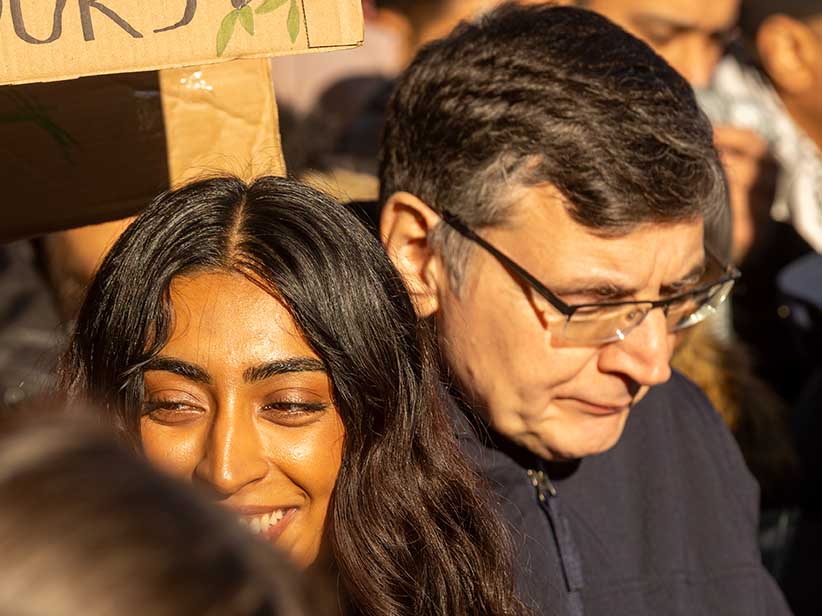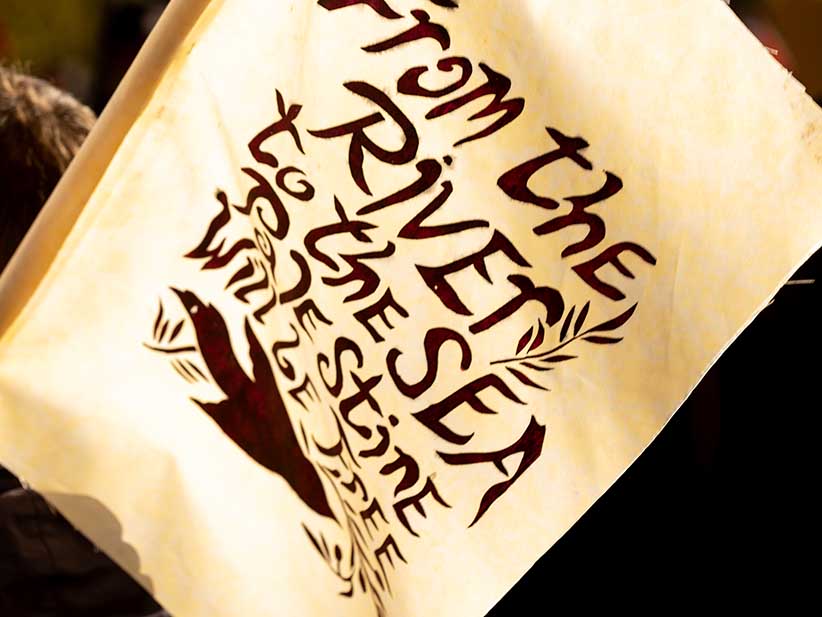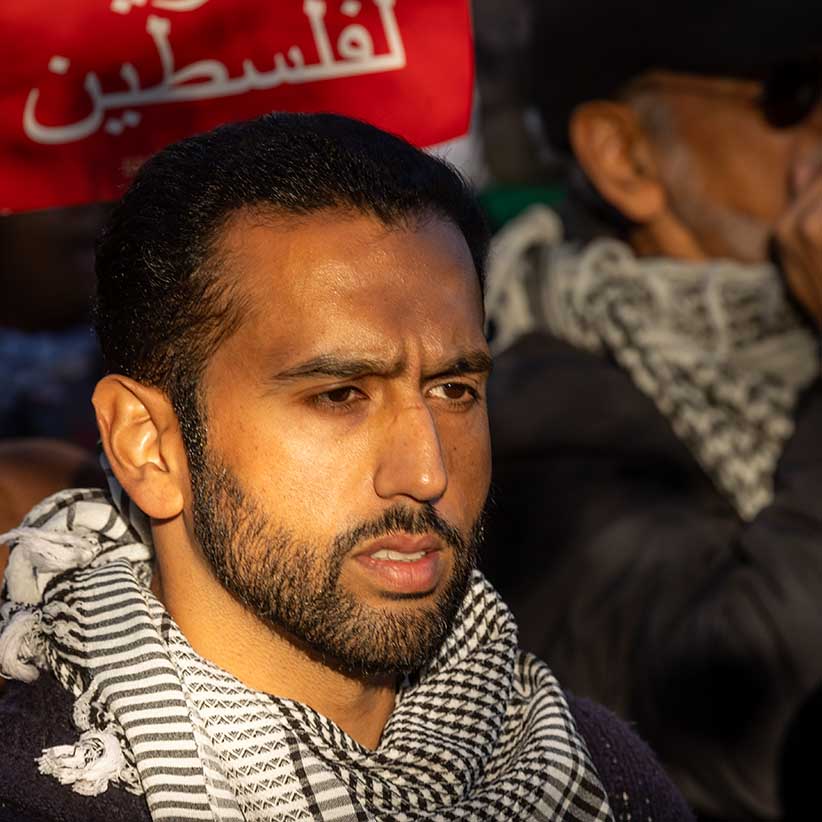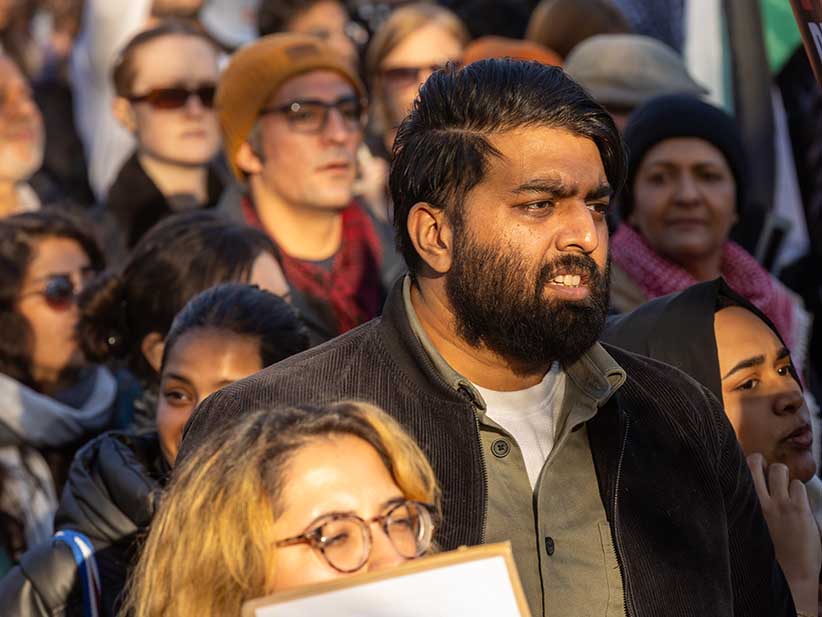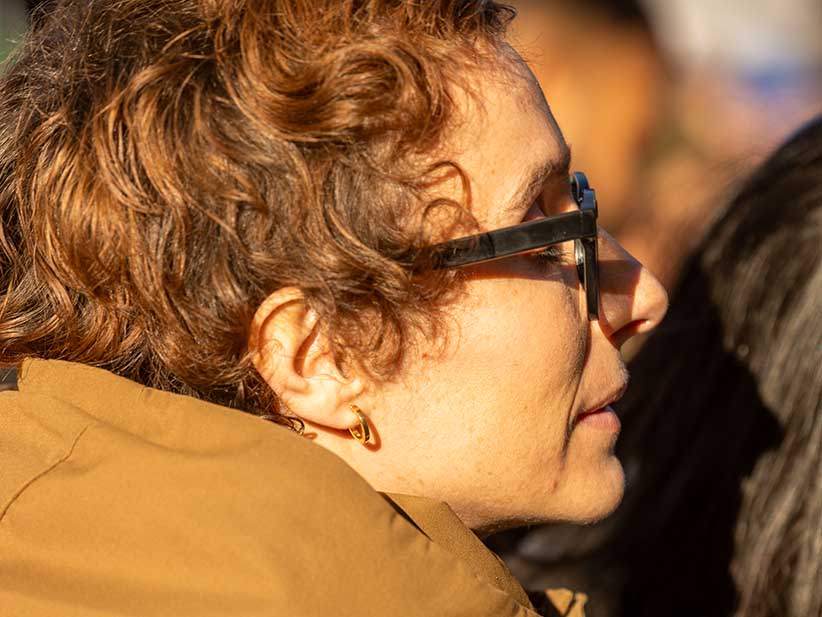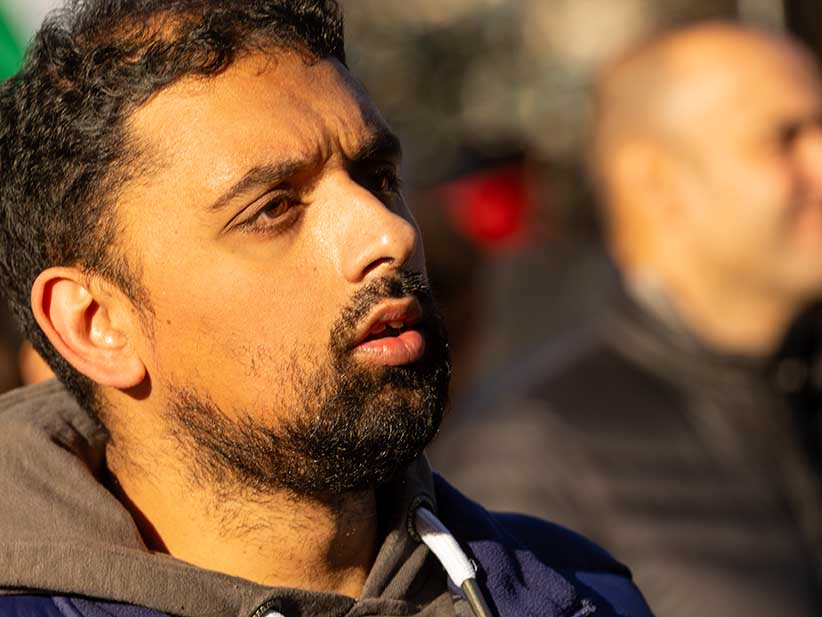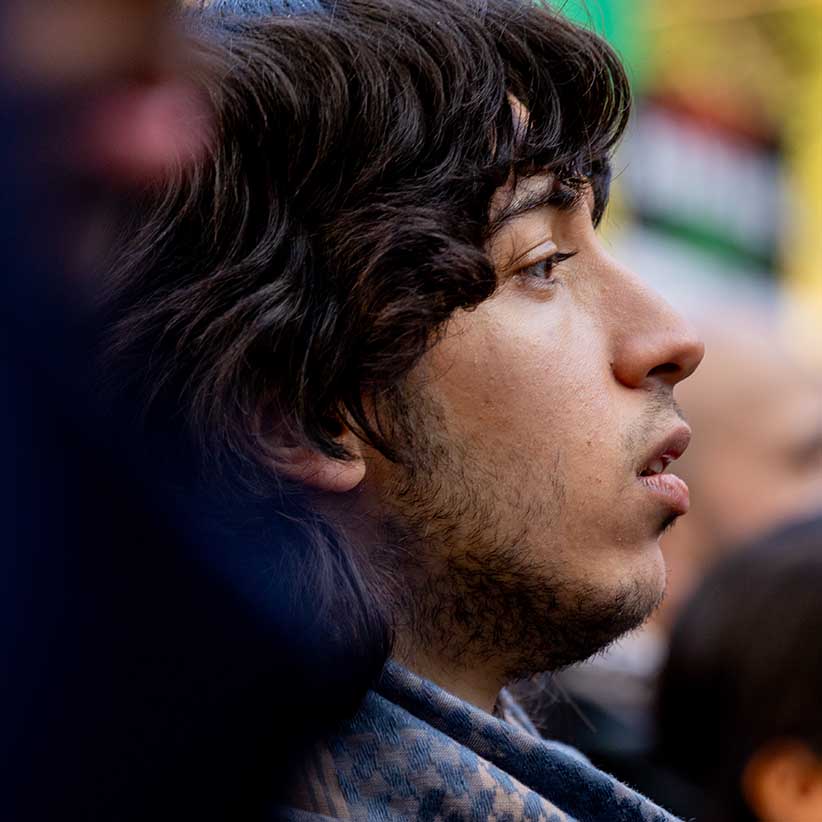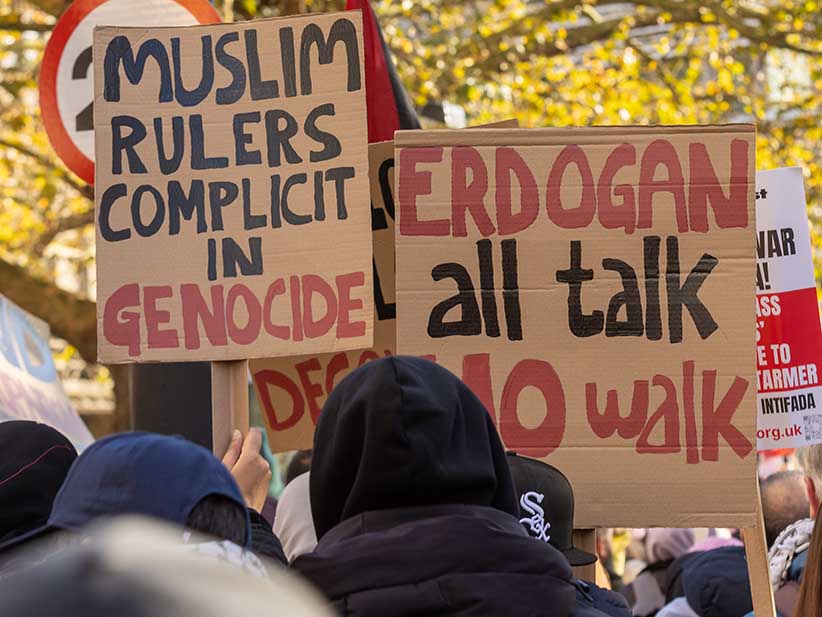 What do they want – WW3 against a nuclear power? Or embargo of

Israel's despicable allies?

They should say. 1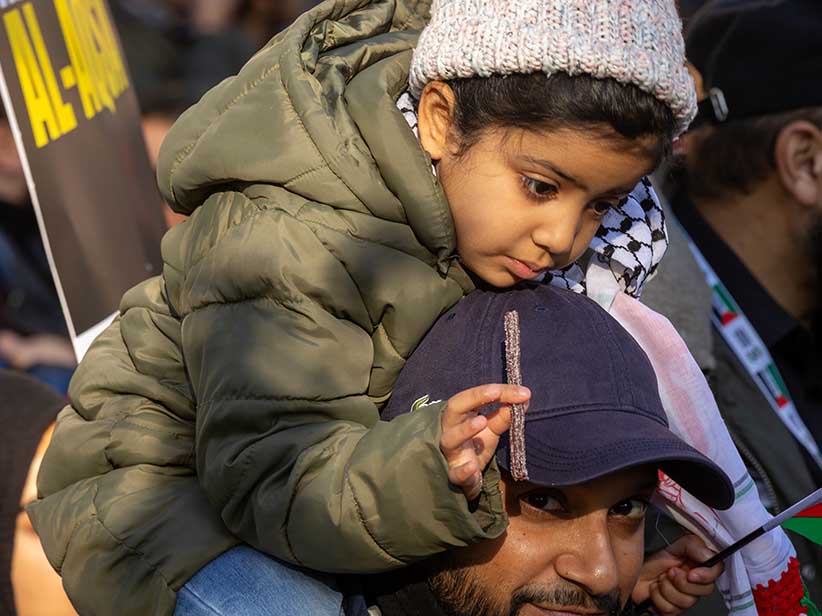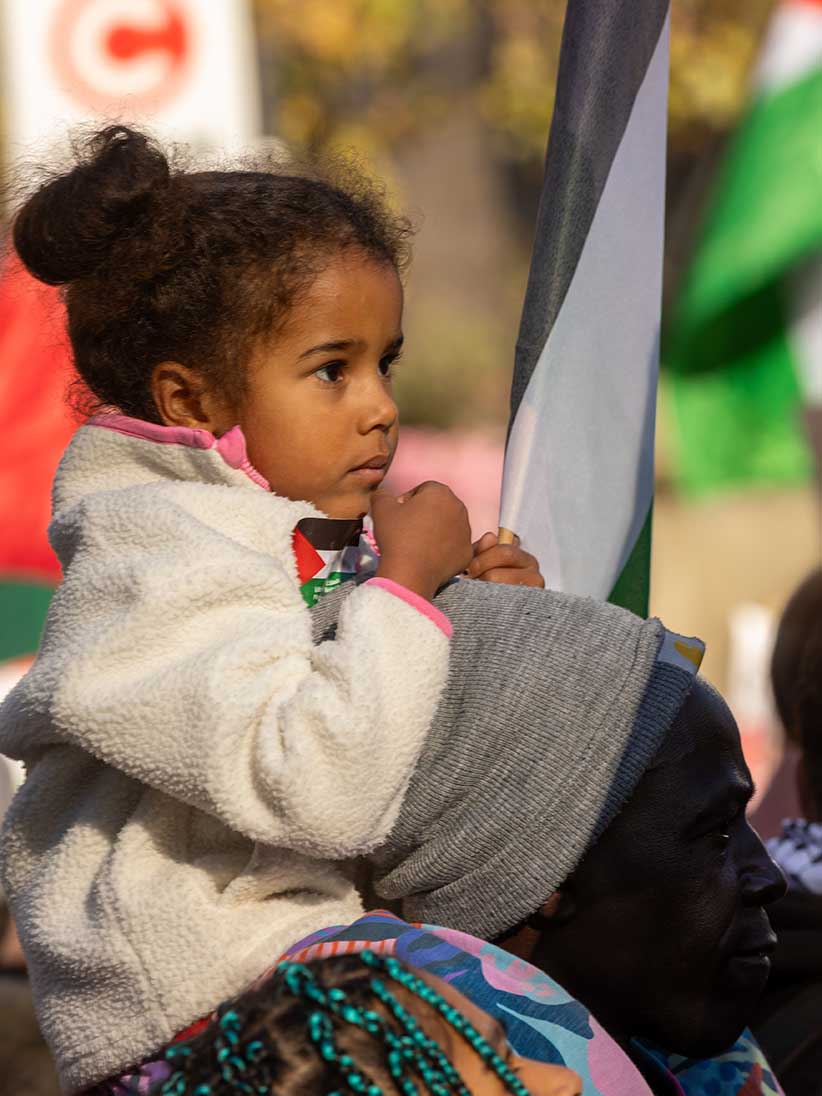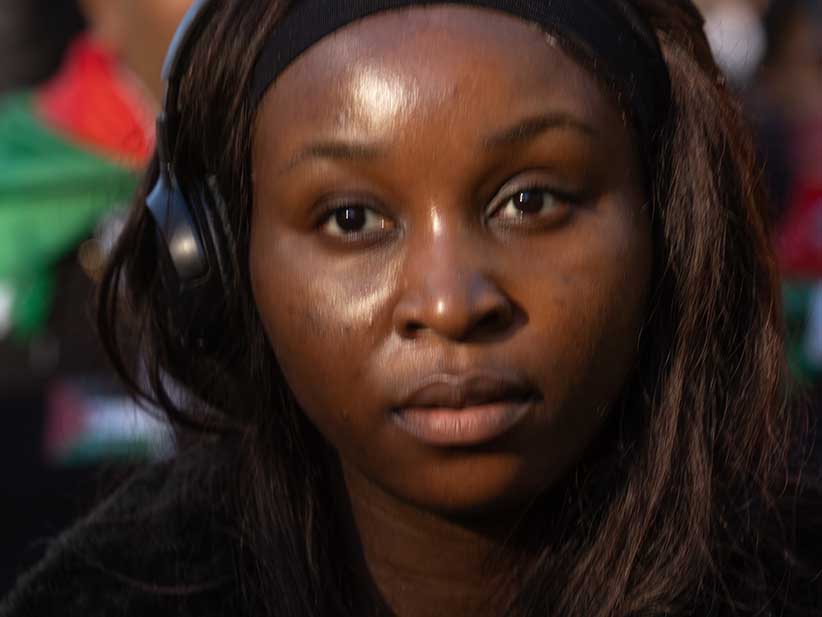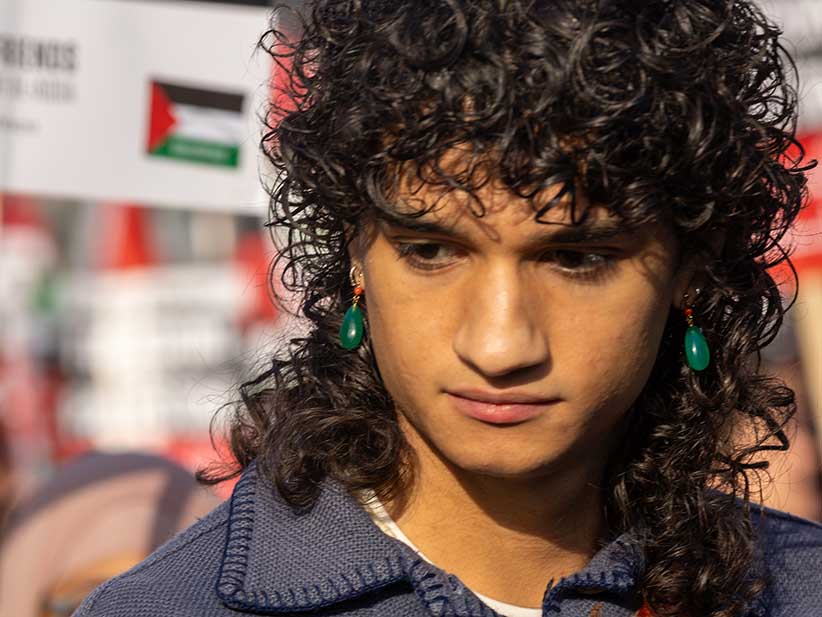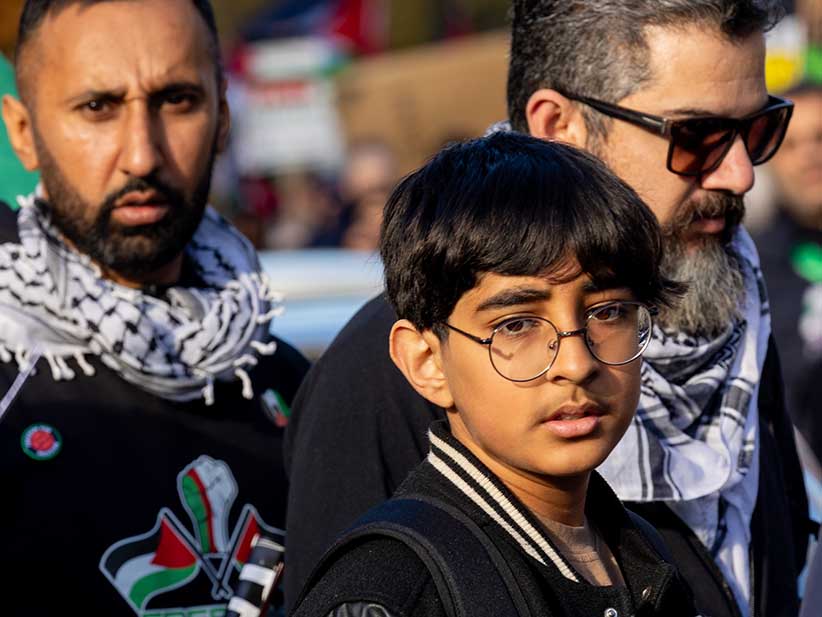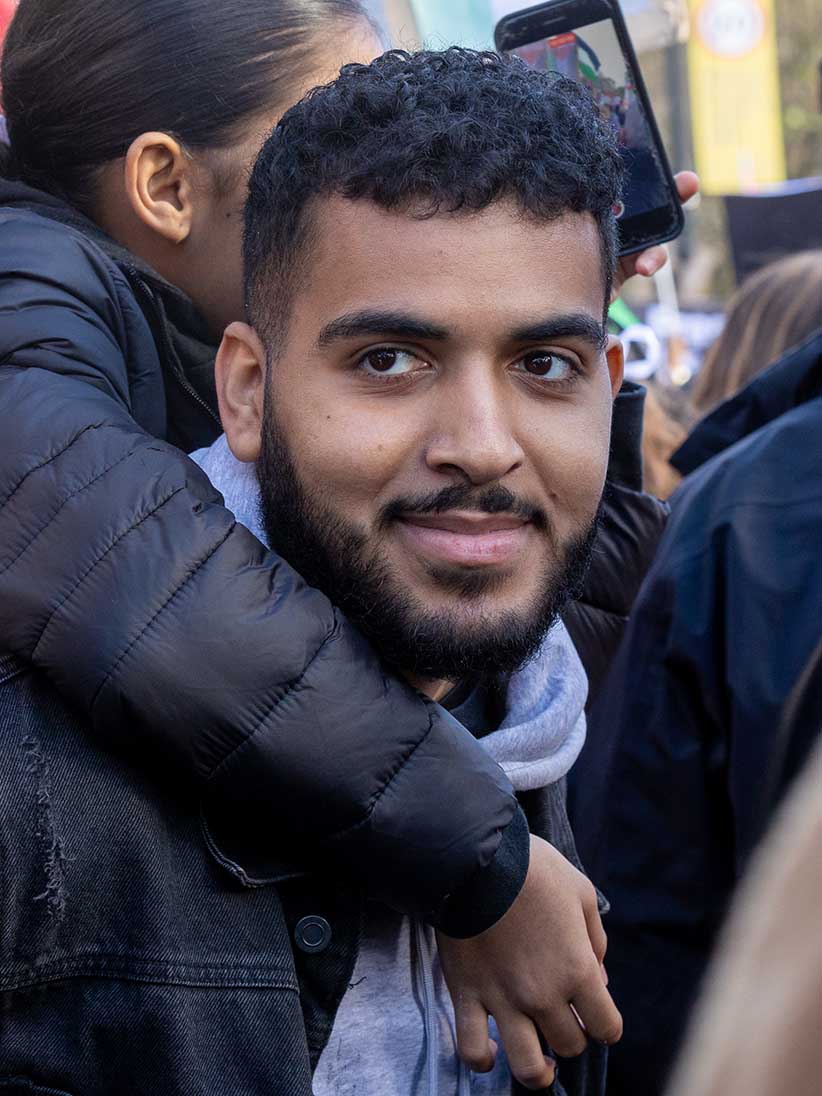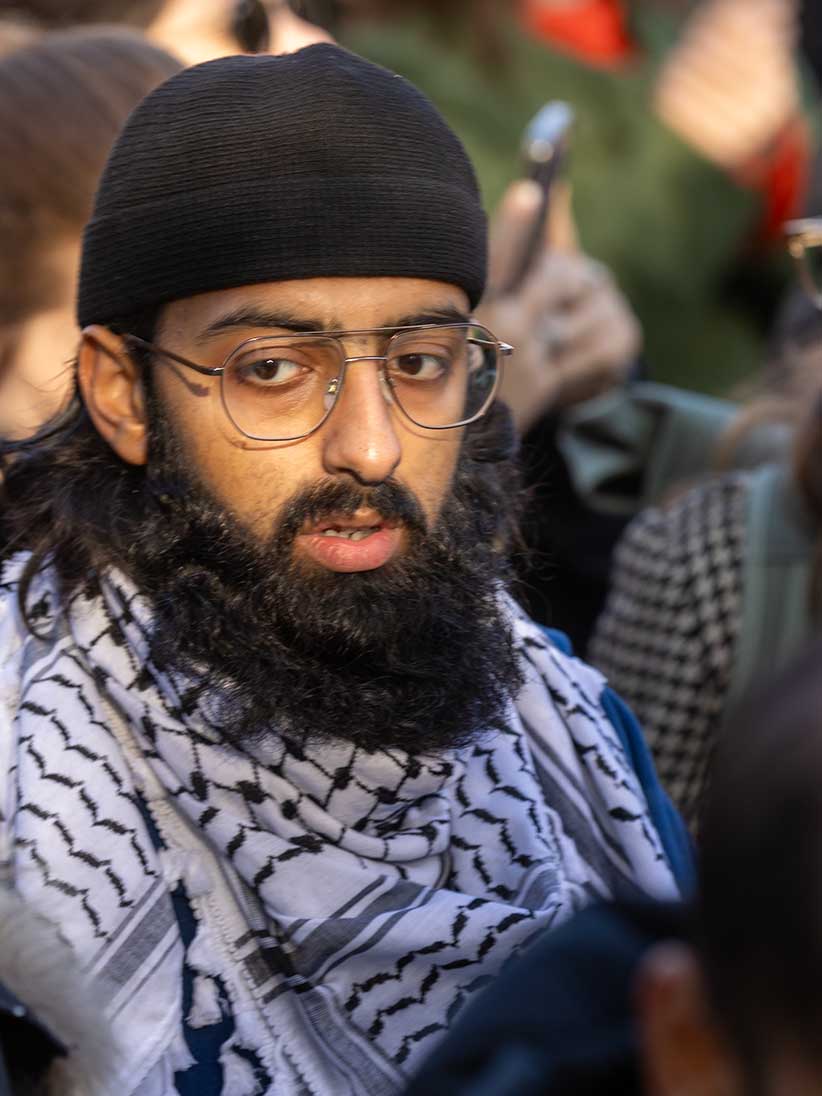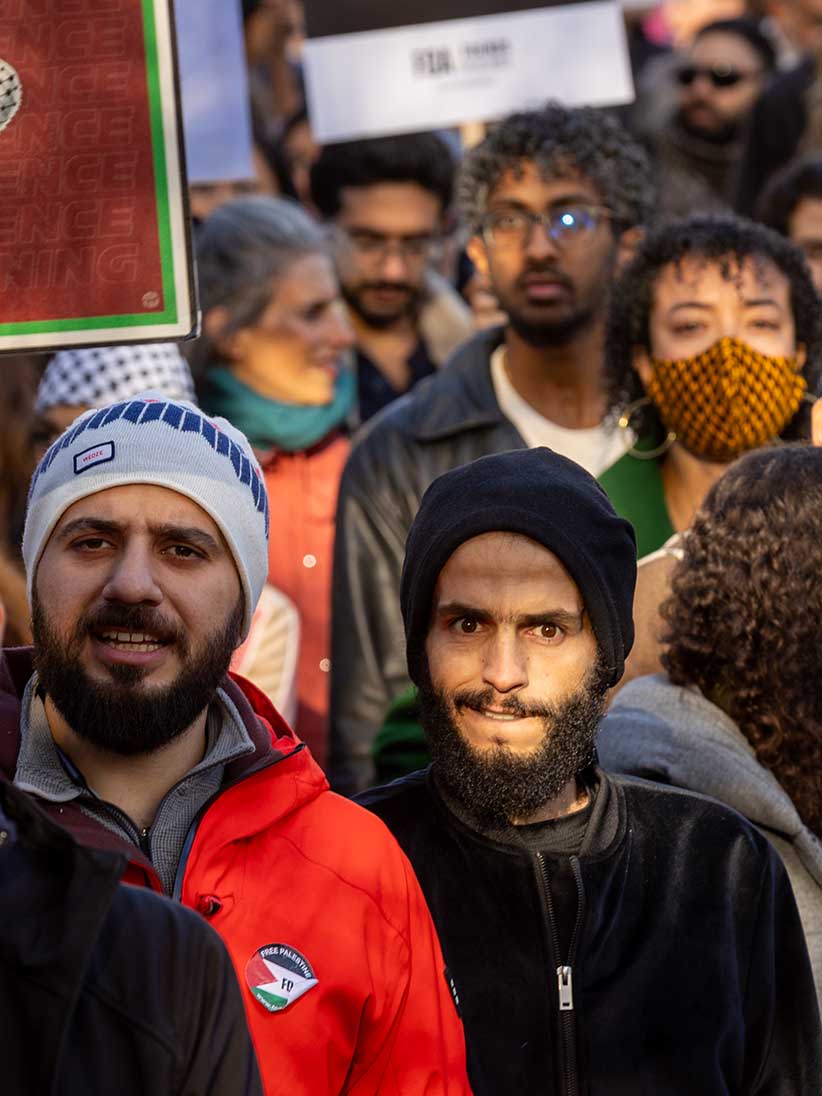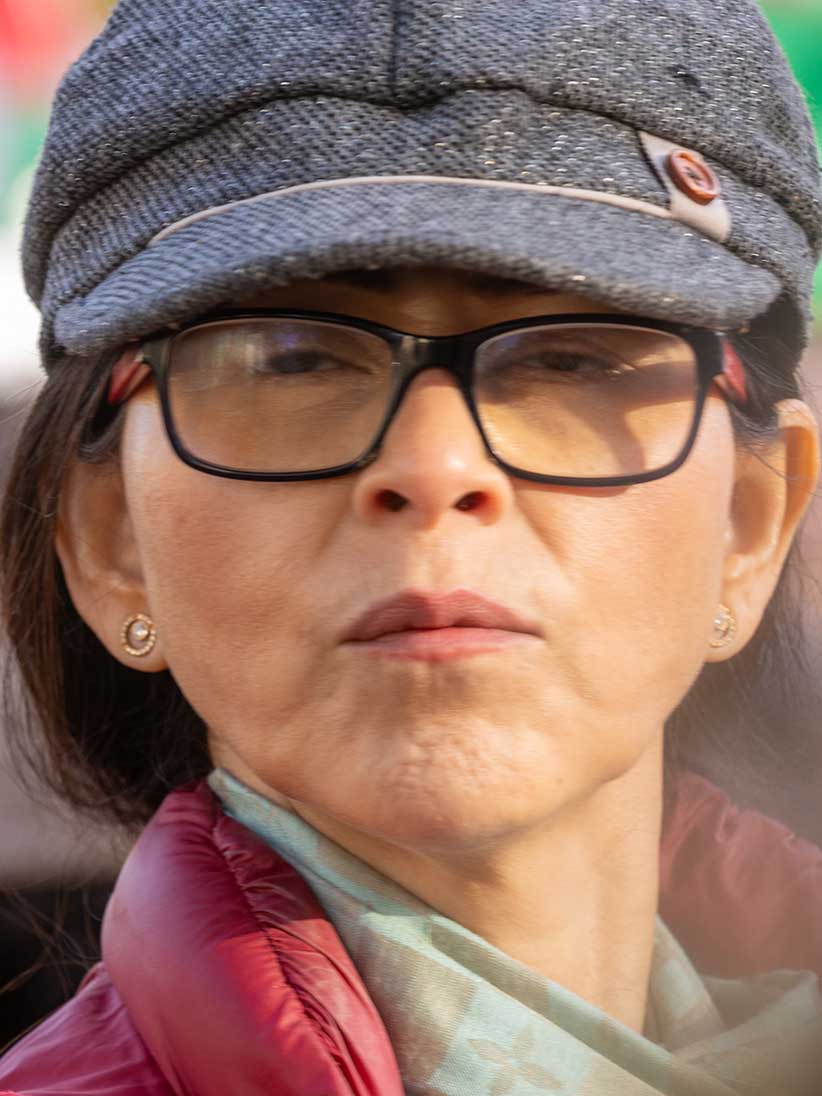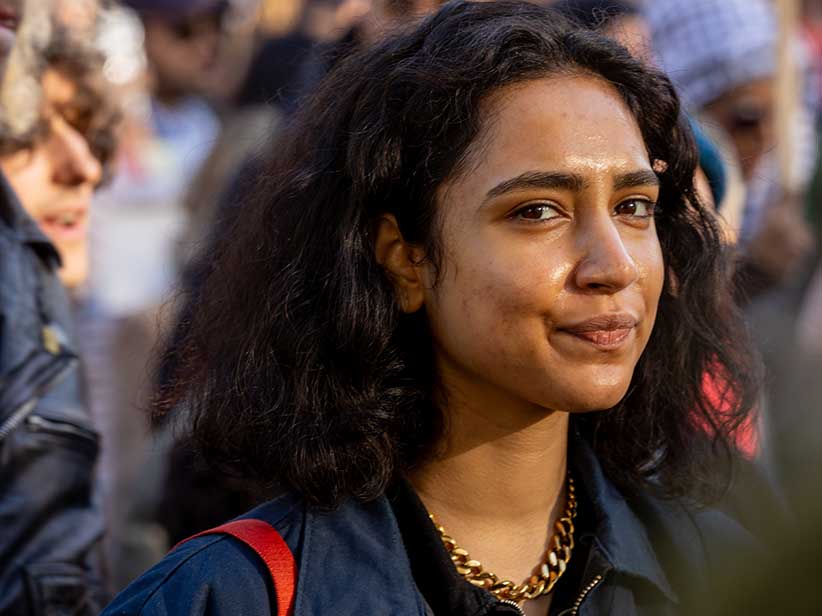 I'm saying nothing …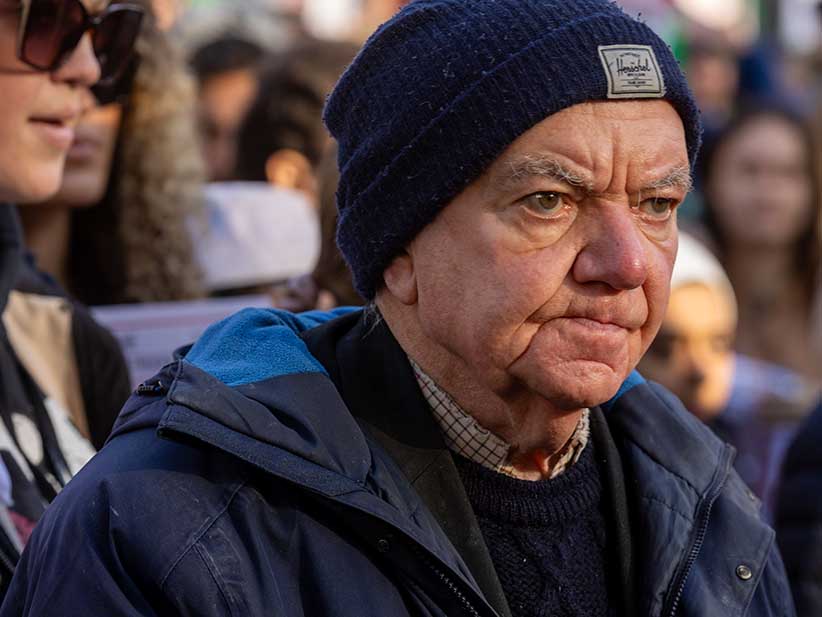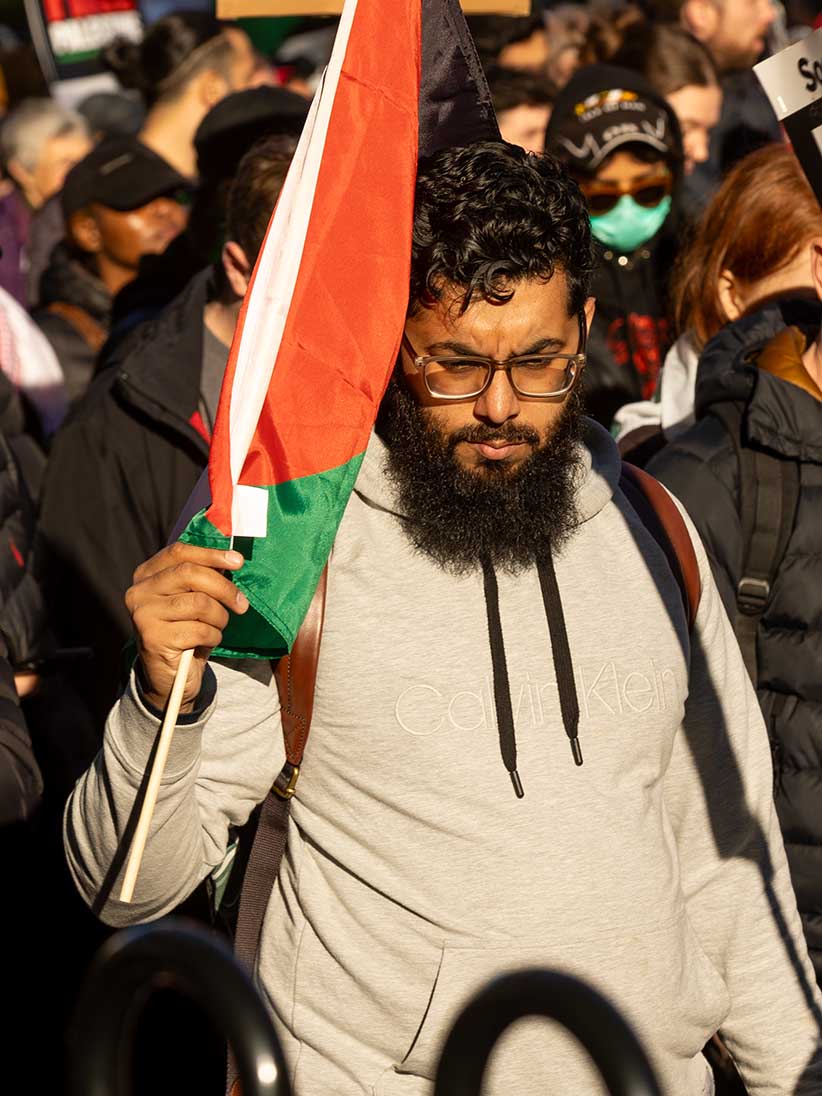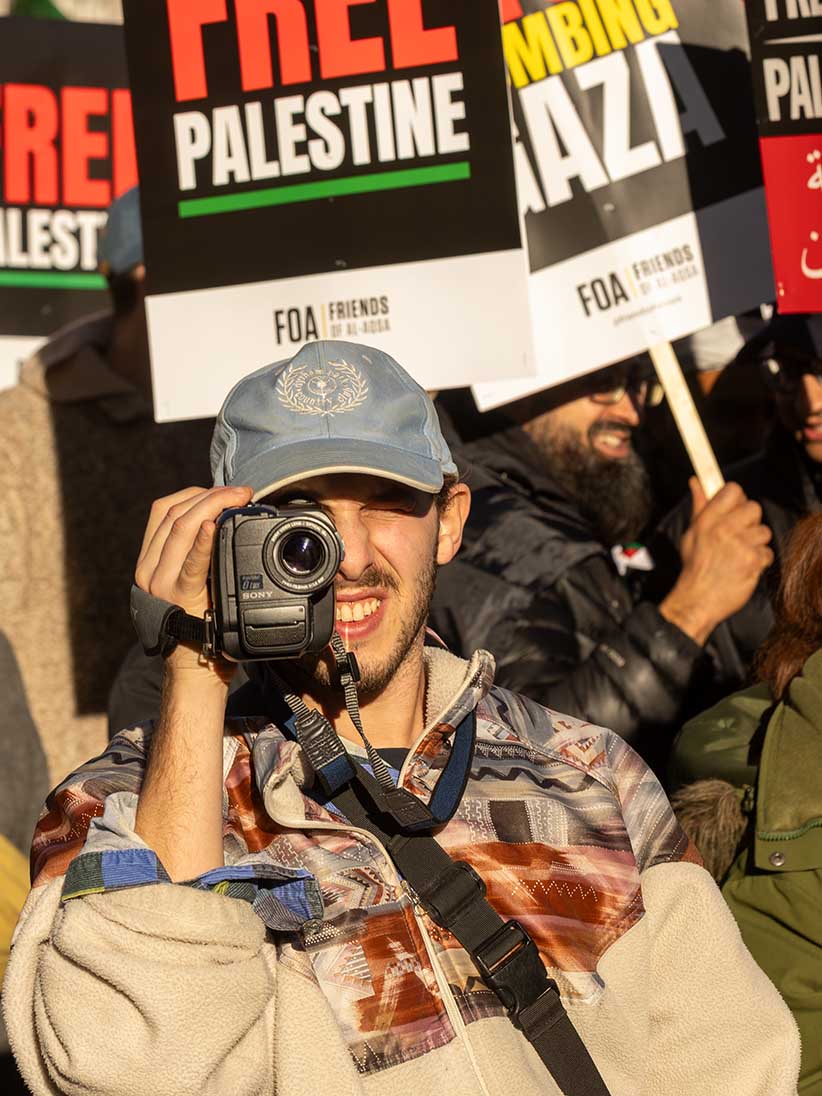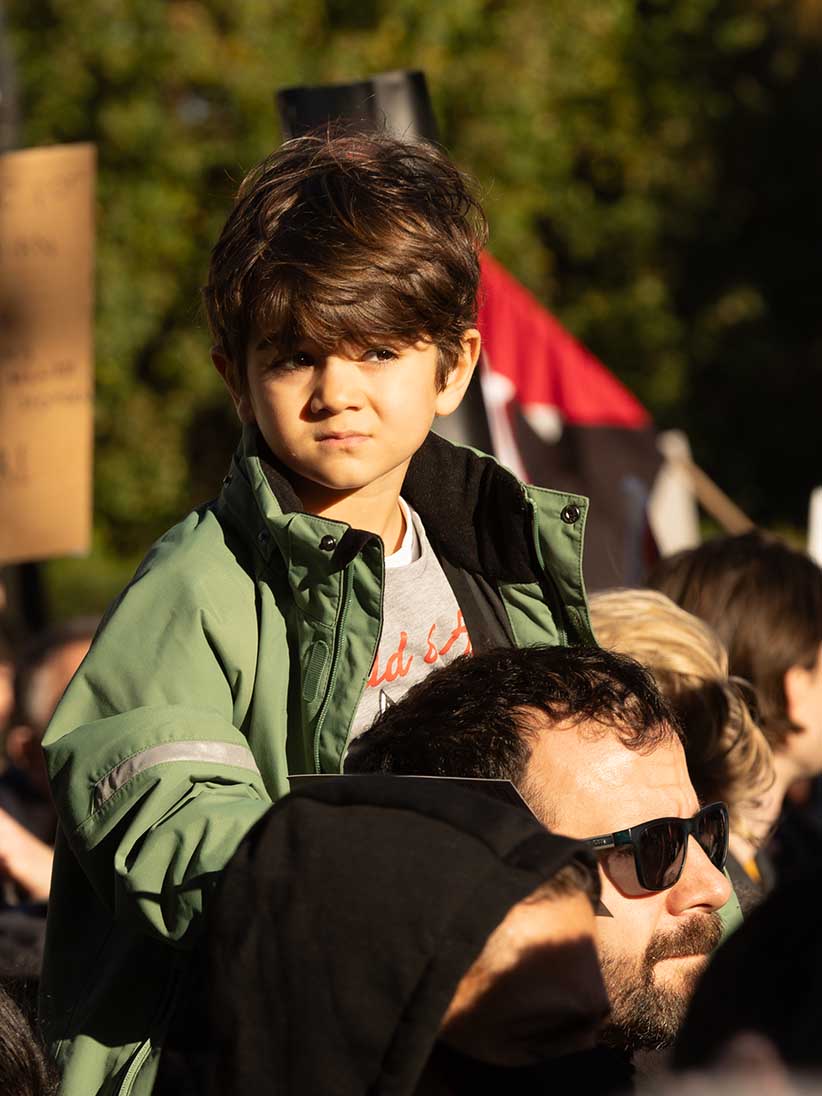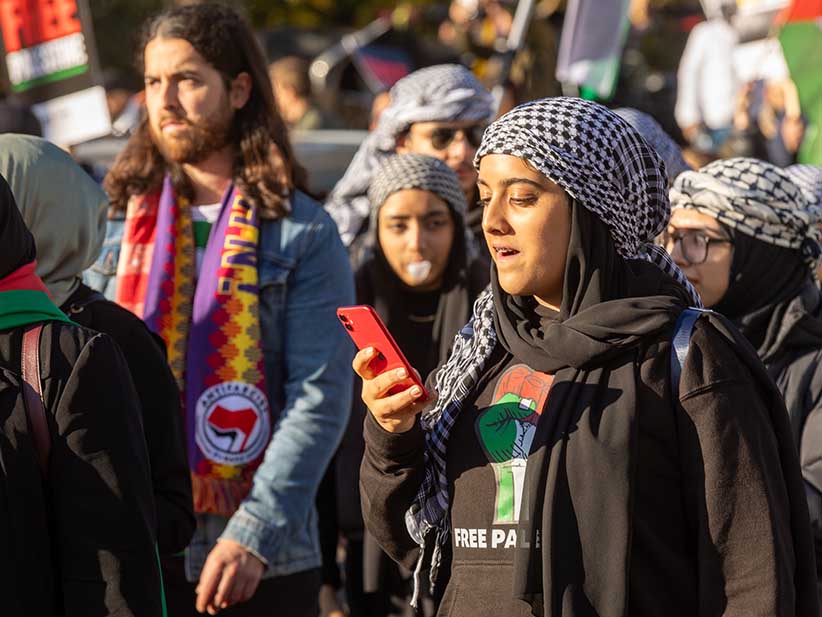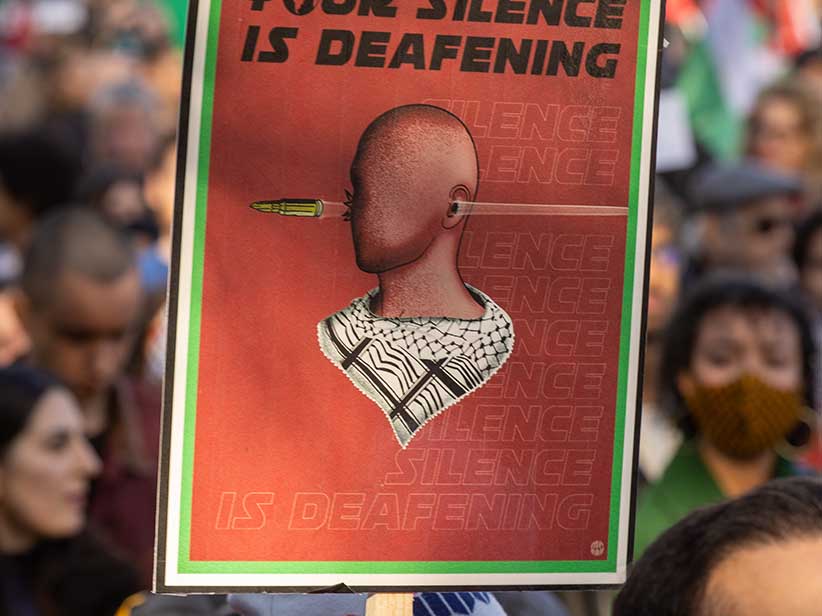 * * *
That Gaza is a war crime scene on multiple counts, with the west complicit, goes without saying. But those who call for the Arab world, Turkey and – God forbid – Iran to strike at Israel haven't thought this through. I've posted elsewhere on Hezbollah's restraint, and that no major player, not even Tel Aviv and Washington – as distinct from their lunatic fringes – wants this to spin out of control. Nevertheless, as I wrote in the previous post: "at this acutely perilous moment in history – echoes of August 1914, when even at so late an hour none of the belligerents-to-be had wanted war – we can't discount minor factors serving as tipping points." 

In a footnote to the same I added,

"it's hard to see how, in the event of an all out attack on Iran by the US and/or Israel, China and a Russia showing signs

of distancing itself from Israel could sit it out. The future of BRICS and BRI, and with it that of global south leadership – and with 

that  an emerging multi-polar world all sane and informed people long for – would be in jeopardy."