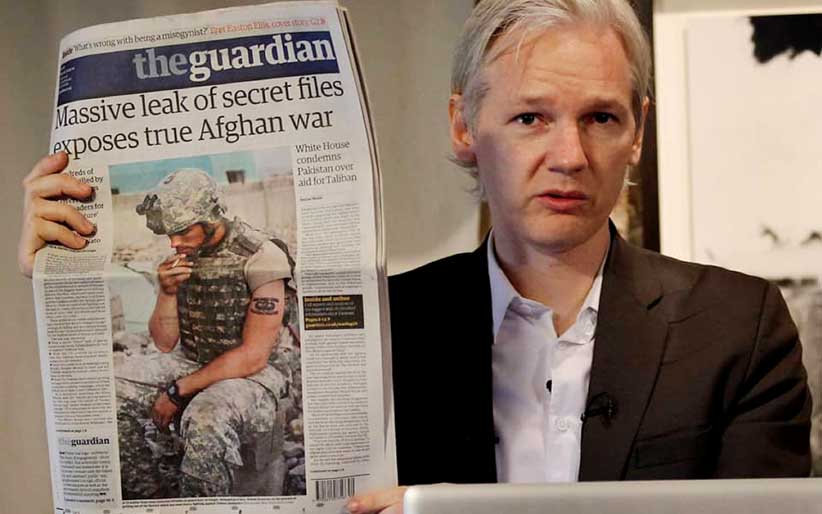 "We are deeply disappointed by the arbitrary decision of the Belmarsh Prison Governor to prevent us from visiting Julian Assange, despite following all relevant prison procedures and rules. Julian Assange has the right to receive visitors in prison, and we are legitimate to visit him as a press freedom NGO. We call for an urgent reversal of this decision and to be allowed visitation access without further delay."  –  Christophe Deloire, Secretary-General, Reporters Sans Frontières
Words by Caitlin Johnstone today, April 5 2023, with images from various sources:
The world's most famous journalist was just deprived of a visit from Reporters Without Borders because the British prison he's being kept in "received intelligence that they are journalists," and yet all we ever hear about is how Russia and China mistreat journalists. Julian Assange is the world's greatest and most famous journalist and he's in prison solely for the crime of doing good journalism, but sure, let's all spend our time shaking our fists at far away "authoritarian regimes" for imprisoning journalists.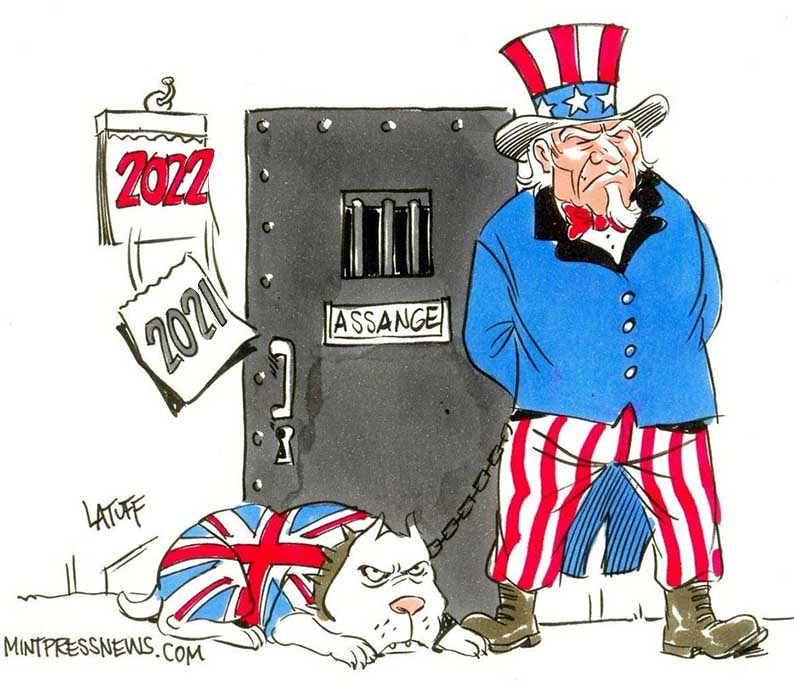 Assange is not only the world's greatest living journalist, he is the greatest journalist who has ever lived. There's really no valid argument against this. Seriously, name me a superior journalist. You can't. Assange began his journalism career by revolutionizing source protection for the digital age, then proceeded to break some of the biggest stories of the century. There's no one who can hold a candle to him, living or dead.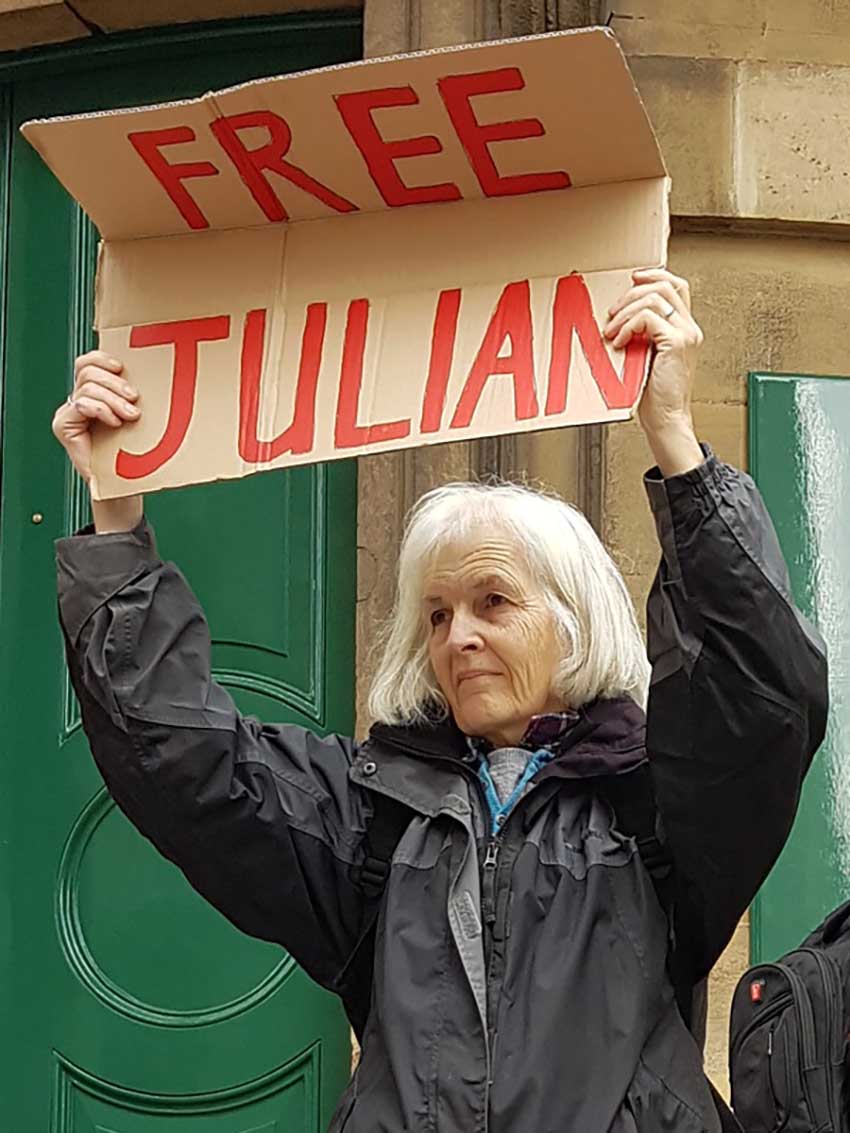 London's Royal Courts of Justice, Saturday, October 23, 2021.
And now he's in a maximum security prison, solely and exclusively because he was better at doing the best kind of journalism than anyone else in the world. That  is the kind of civilization you live in. The kind that imprisons the best journalist of all time for doing journalism.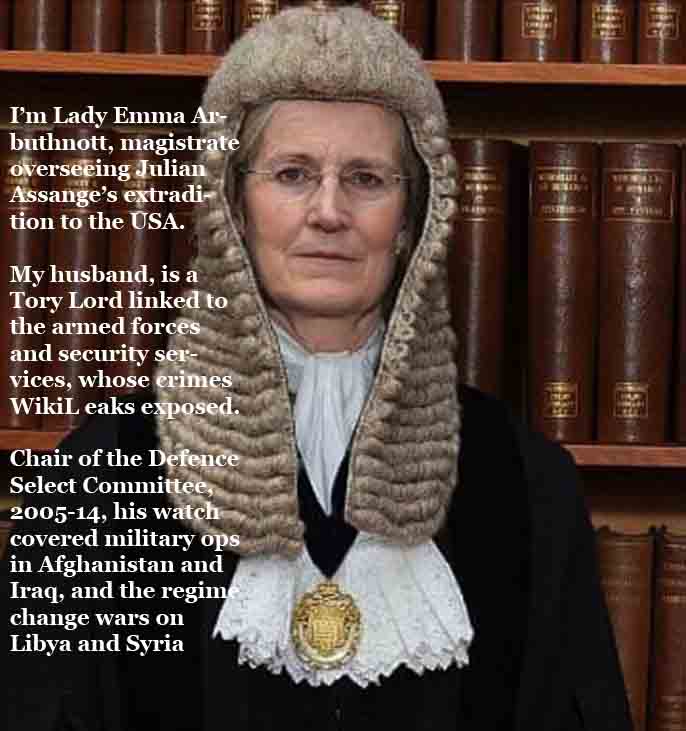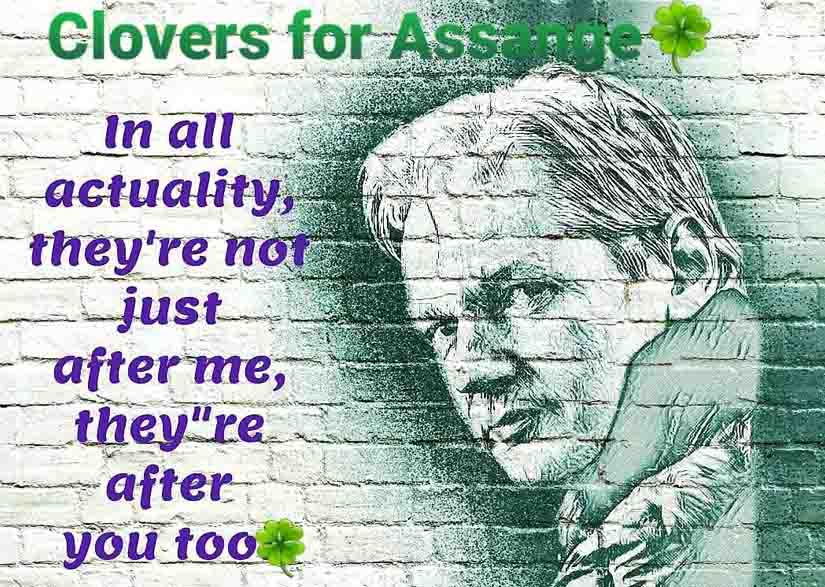 *
WSWS have also published today on Julian. Definitely worth a read, Oliver Grenfell's piece correctly notes that:
It is now on the public record that the Trump administration only issued an indictment against Assange in late 2017, after plans for an illegal US assassination or kidnap of Assange had fallen through. 1
* * *
See this Independent report by Patrick Cockburn – another worthwhile and easy read – on the plans to kidnap or murder Julian Assange.