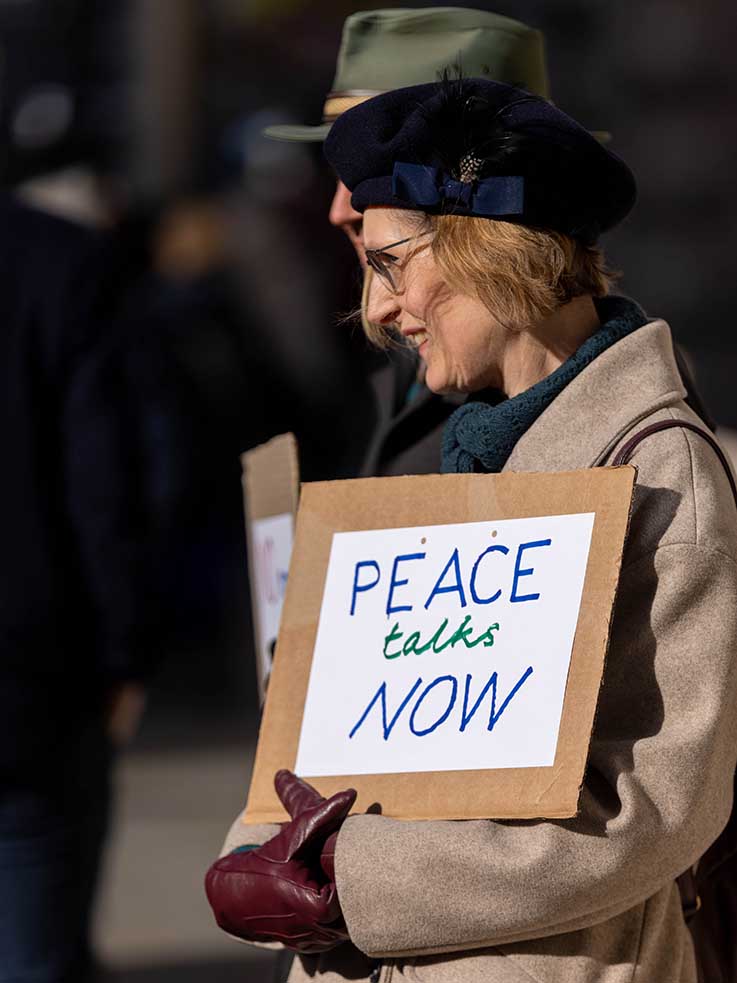 Many of Labour's Socialist Campaign Group (SCG), a rump of around 30 MPs, openly support the shovelling of military weapons by the NATO powers to Kiev to fight the war against Russia to the last Ukrainian soldier. Among these are former Labour leader Jeremy Corbyn's shadow chancellor John McDonnell; and other Corbyn supporting Labour MPs …
WSWS on the Stop the War demo, London 25/2/2023
The stakes could not be higher. HAVE NOT BEEN HIGHER in my 70 years on the planet. So why did so few – just 2,000 according to WSWS 1 – turn out for Saturday's demonstration against the Ukraine War in London?
My views on where responsibility lies for that war are no secret. They are set out in many posts on this site, in particular Ukraine Take 1 and Ukraine Take 2.
Ditto my views on whether to attend the demo, despite the flawed analysis of Stop the War Coalition (STWC). See Are anti-war protests useless?
But let's set all that aside. Let's drop the recriminations and simply ask, why did so many stay away? I can think of answers of course. It's just that, as the world stares into the abyss of direct confrontation between nuclear powers over an issue on which most people's knowledge could be written on the back of a stamp, few of them hold up under scrutiny.
What follows are only pictures, with no further political comment. Three groups marched from Portland Place down to Trafalgar Square:
The largest but still pitifully small and loosely united contingent protesting the war.
A much smaller but vocal and well organised group of counter demonstrators rallying under the Ukraine flag.
A second much smaller but vocal and well organised group, piggy-backing on the STWC demo to call for the downfall of the Islamic Regime in Iran.
(A fourth group was assembled under one of the stone lions when we arrived at Trafalgar Square. It was protesting London's Ultra Low Emissions Zone. I'll say no more about it.)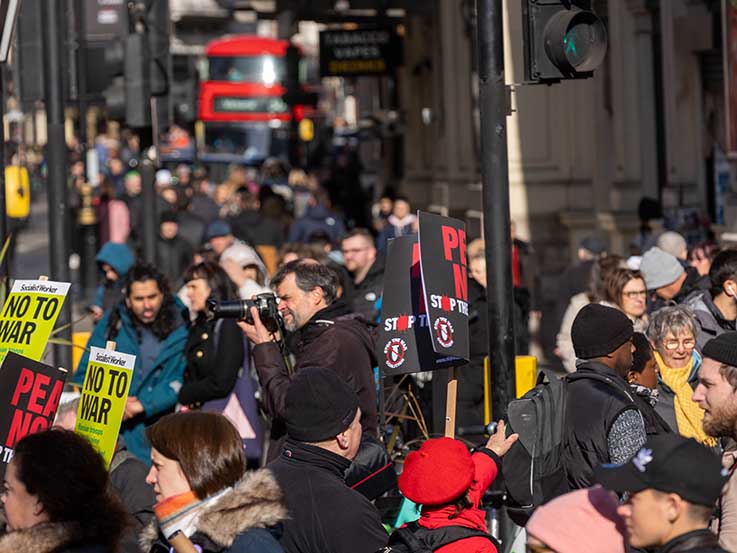 Early on, at Portland Place, I'd hooked up with Bryan, below in dashing red. He and I go back to the late seventies. It was good to see him there. Likewise another Sheffield pal, Oliver, whose intention to come I hadn't known in advance.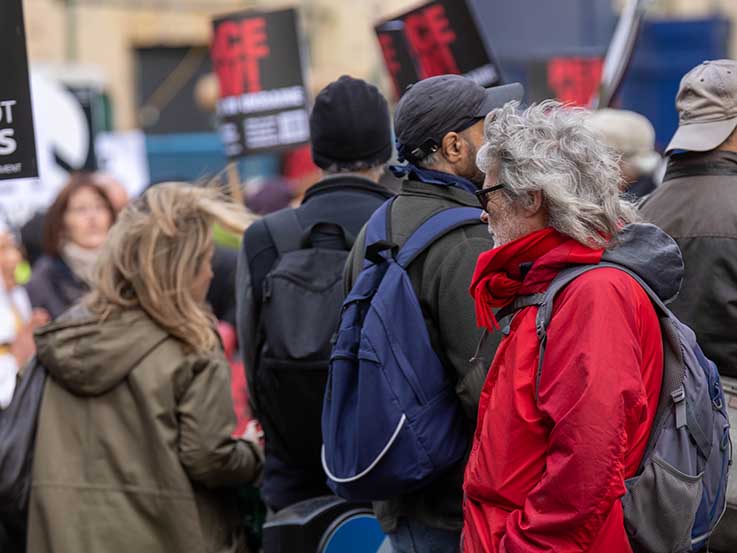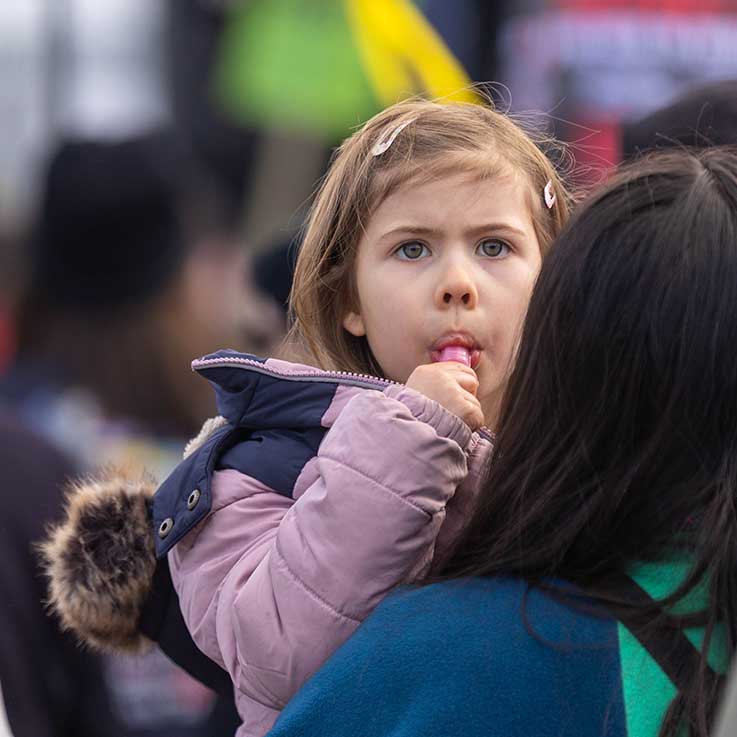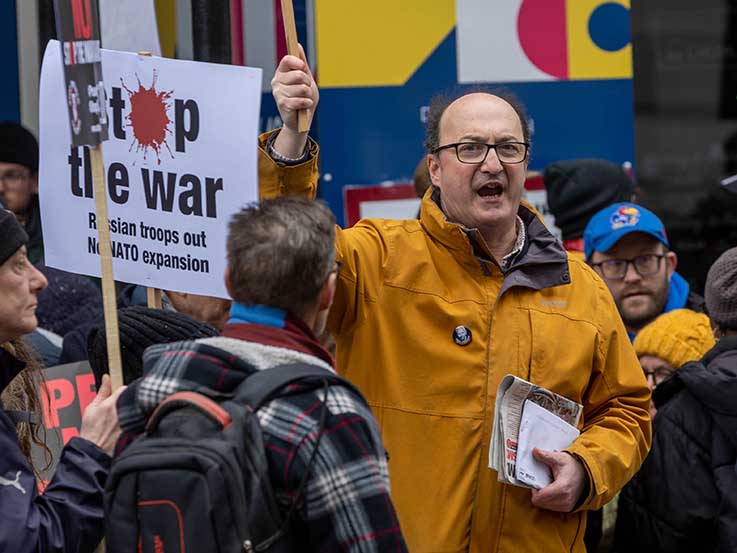 A good half hour before we set off from Broadcasting House, Bryan made a comment about the guy above, robustly leading the chanting on "stop the war NOW".
I hope his voice will hold out!
It sounded familiar. I had an audio match right away but only when back at home the next day could I compare its owner's face with the guy below, last seen on an adapted ice-cream trike with PA system on the October 23 2021 demo at the Royal Courts of Justice, where the Julian Assange extradition hearing was taking place.
On that occasion he'd been leading on the chant:
Goodness me, what a terrible smell – the burning of rights by Priti Patel!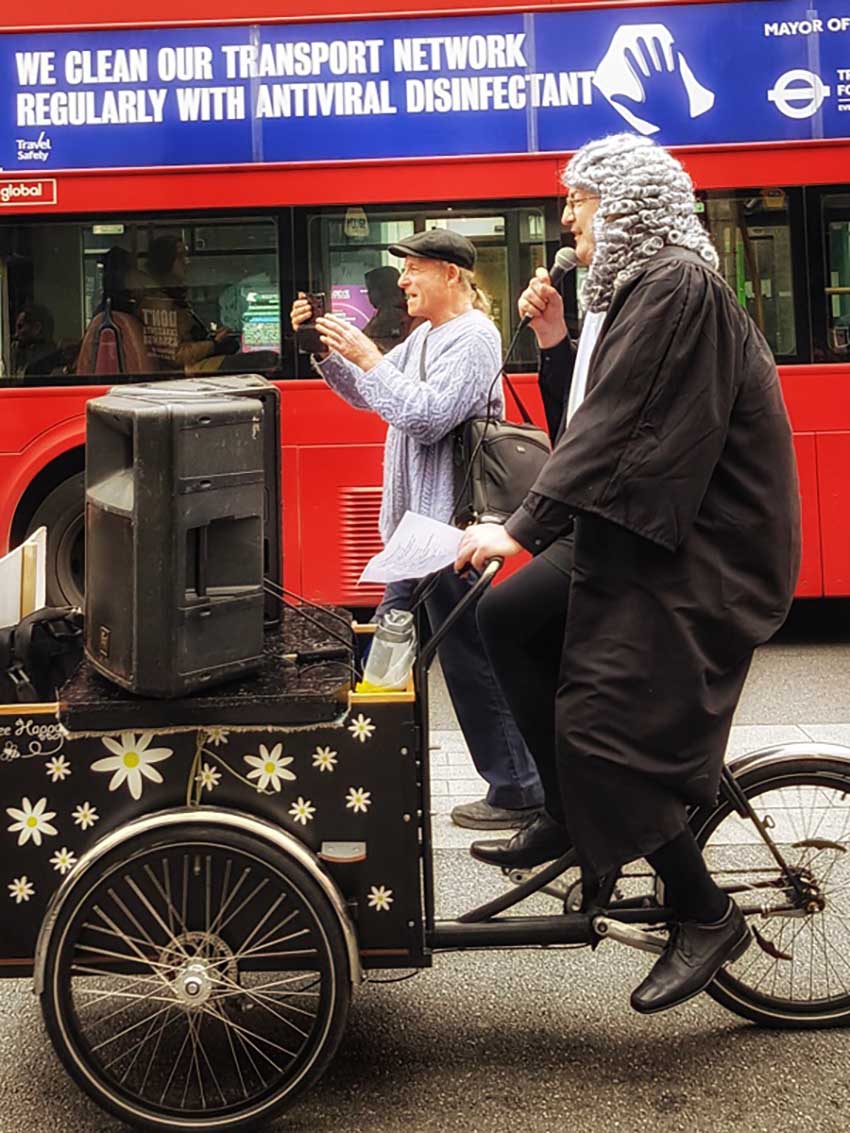 And yes, his powerful voice did hold out on both occasions.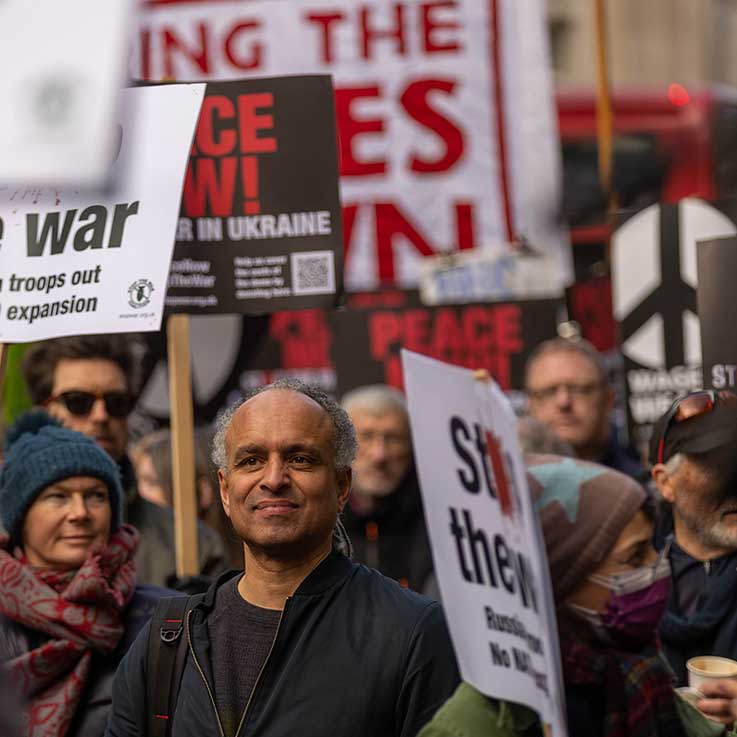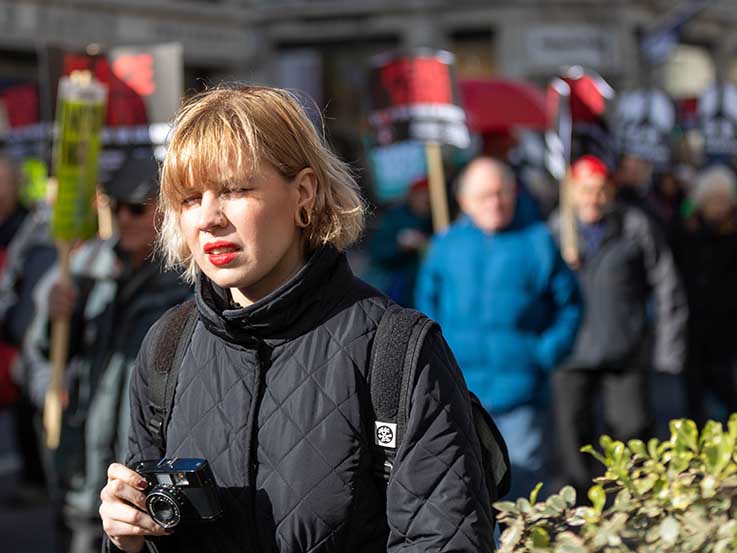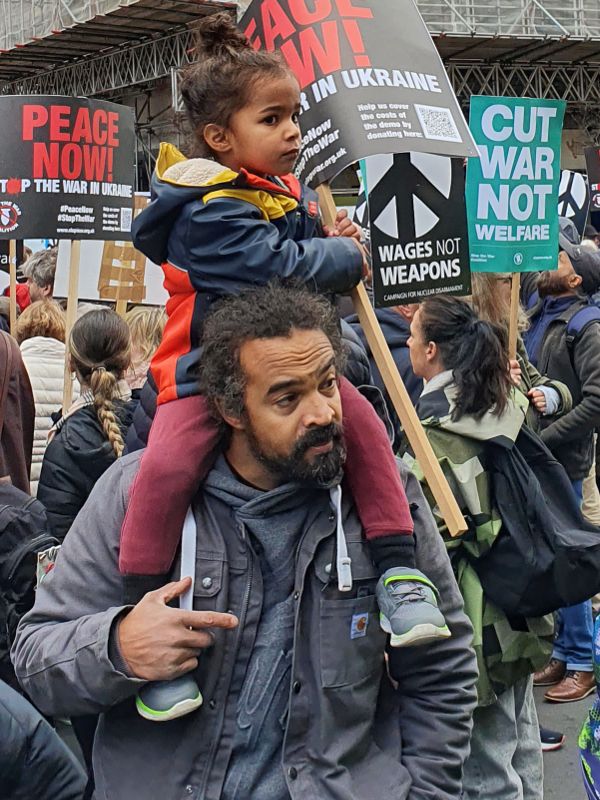 You have to be north of sixty, I'd say, to recognise the lad on the poster below …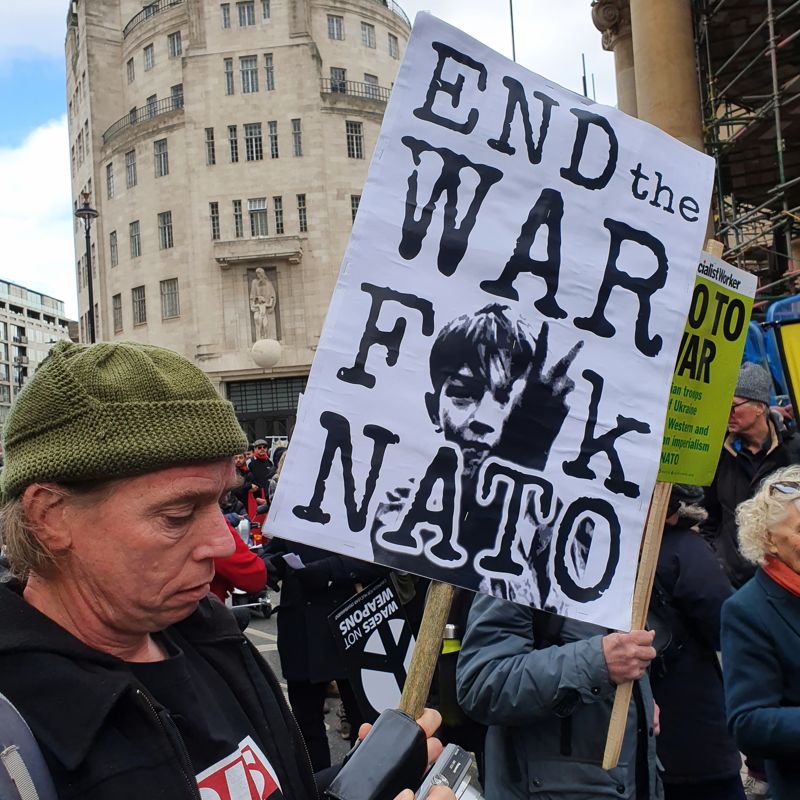 … and since we're featuring the f-word …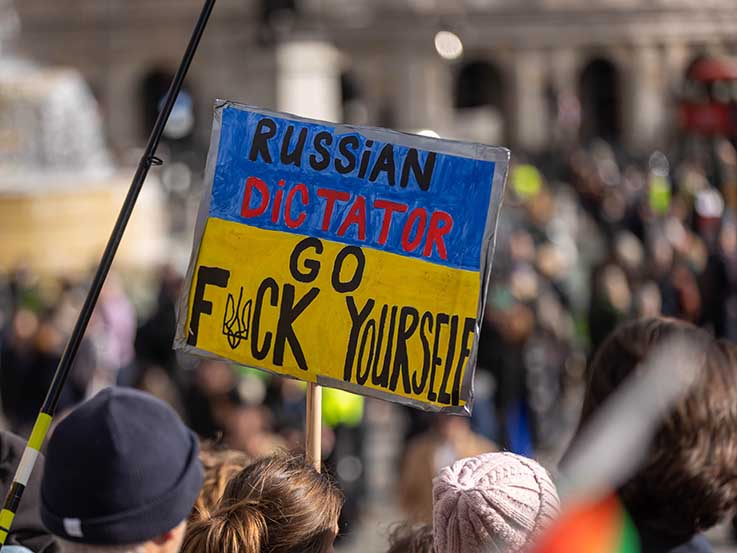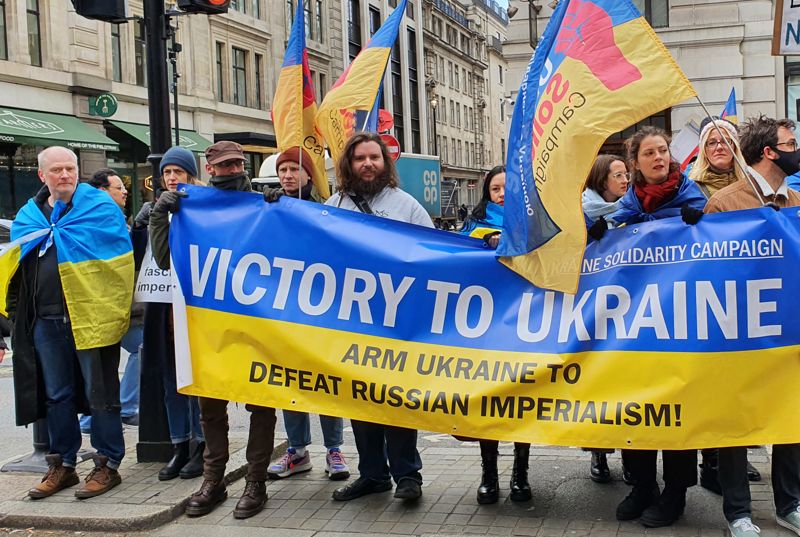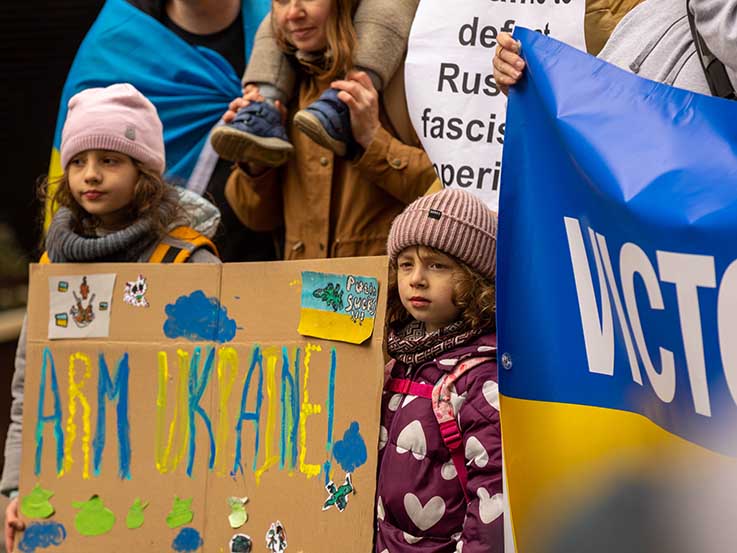 The Ukraine contingent was allowed to march in front of STWC, but one determined lady had her own response to that, inserting herself a daring two metres in front of the blue and yellow brigade. What her placard lacked in catchiness, she made up for in pluck and élan.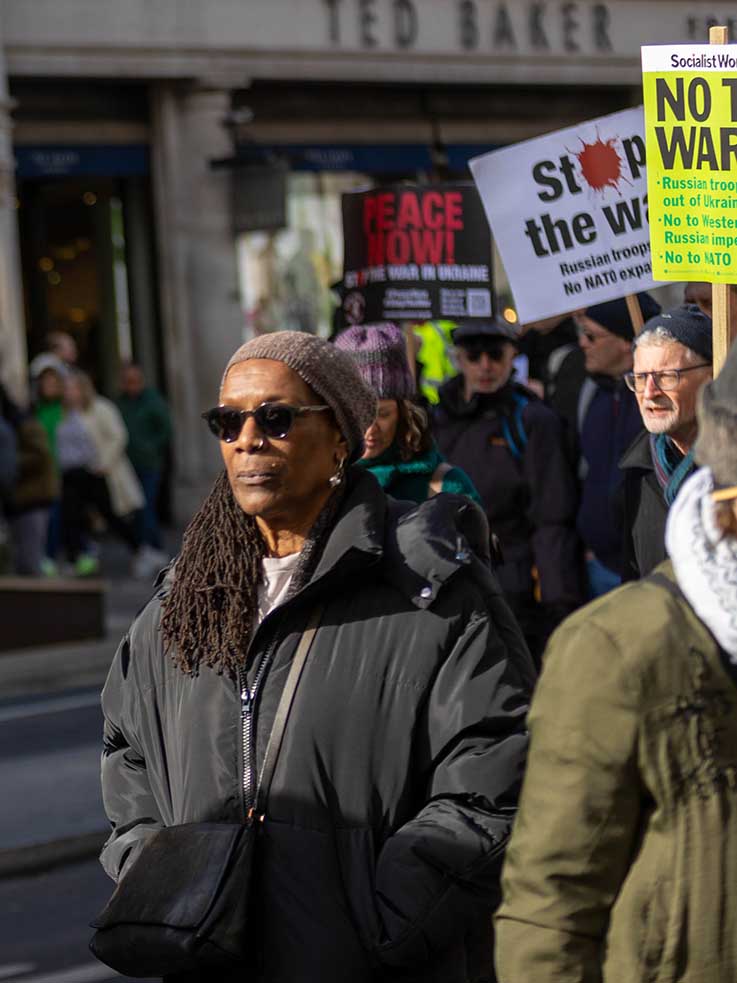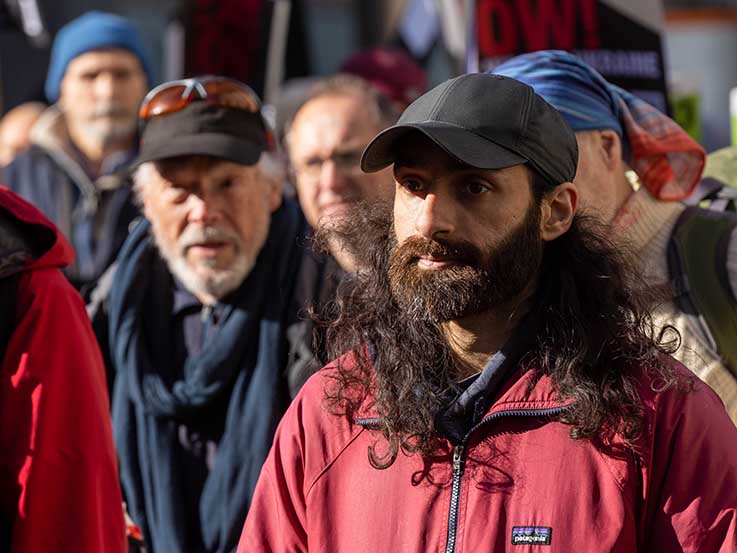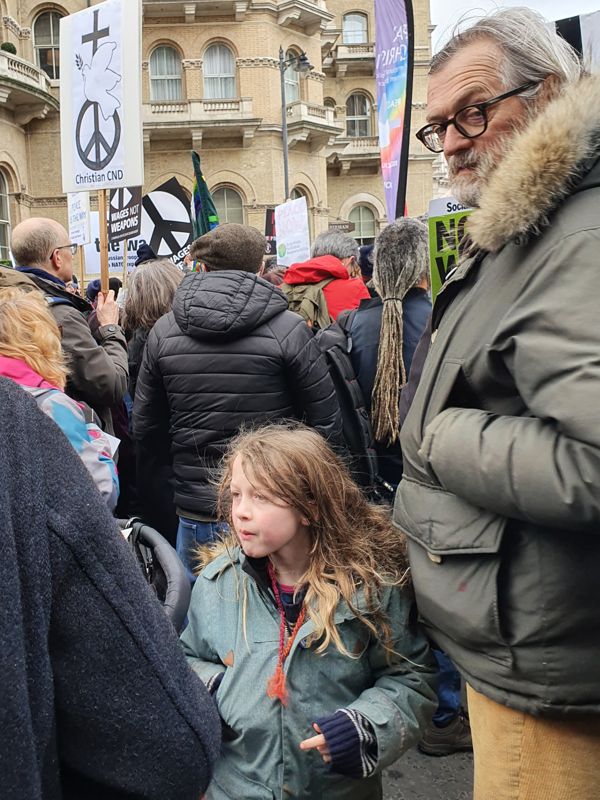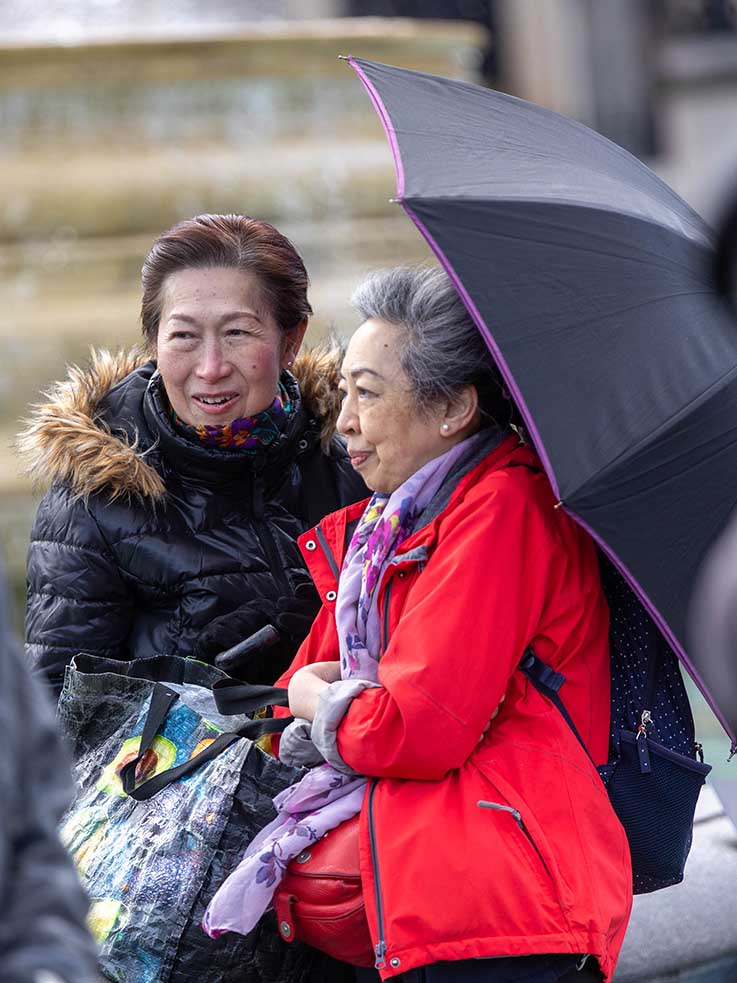 Here's something different. She was with neither STWC nor the Ukrainians.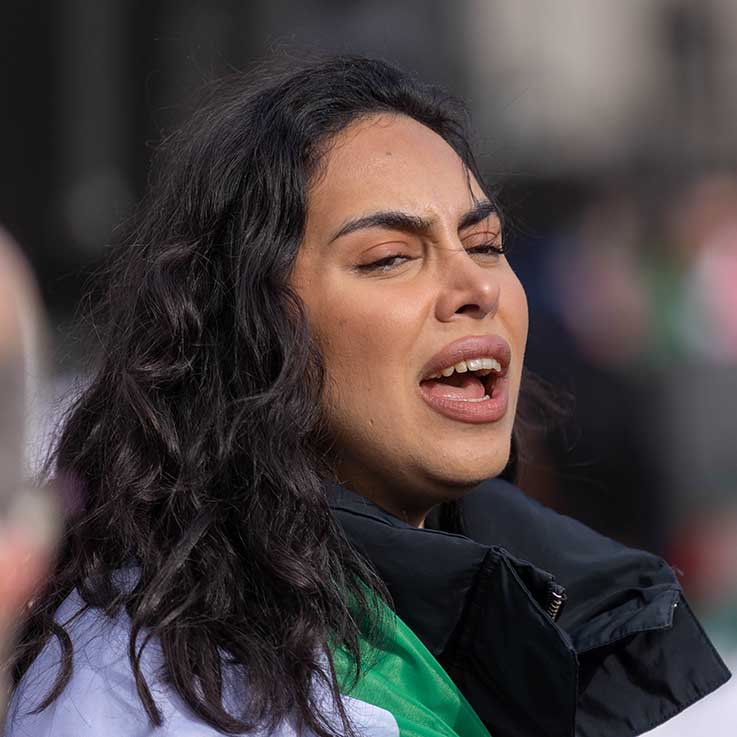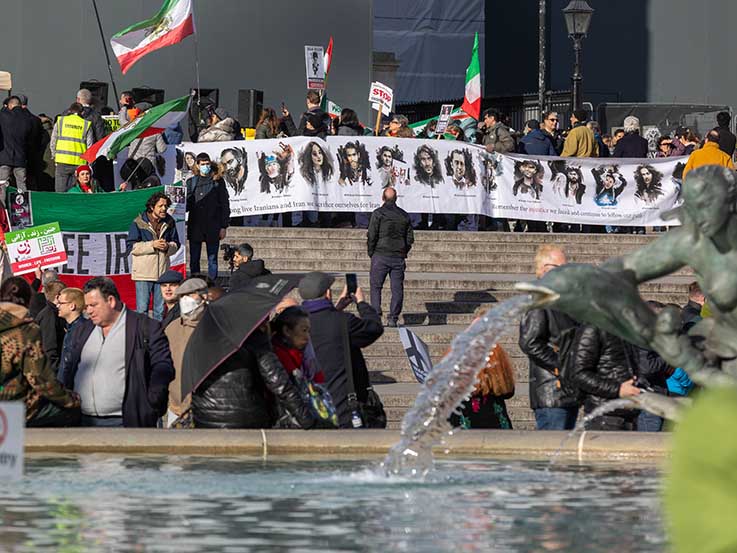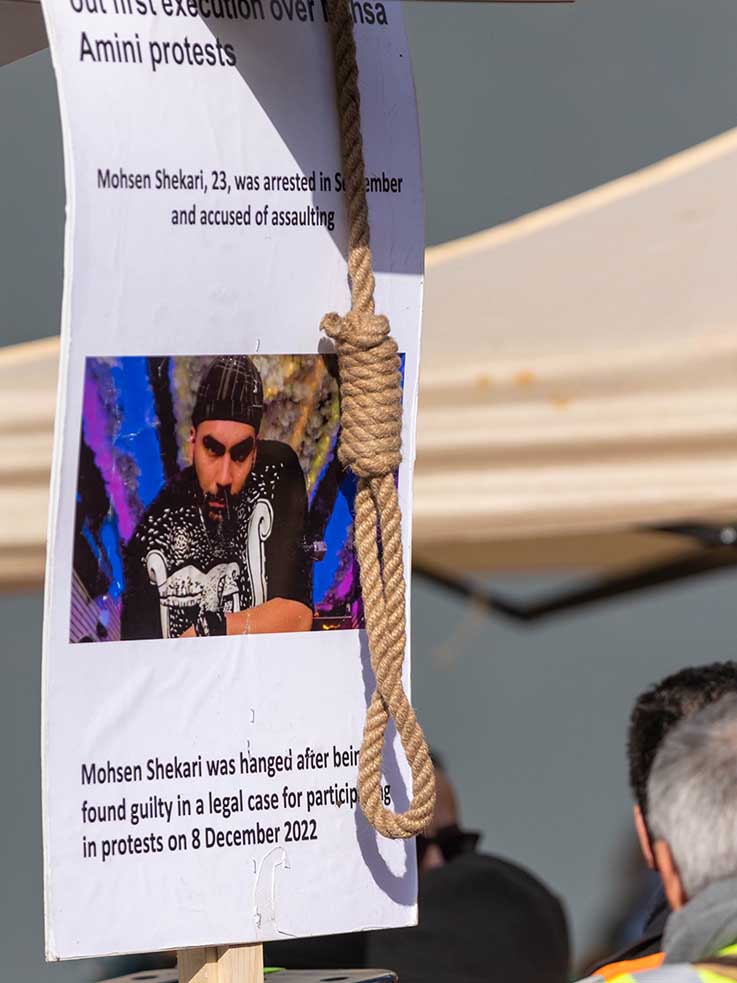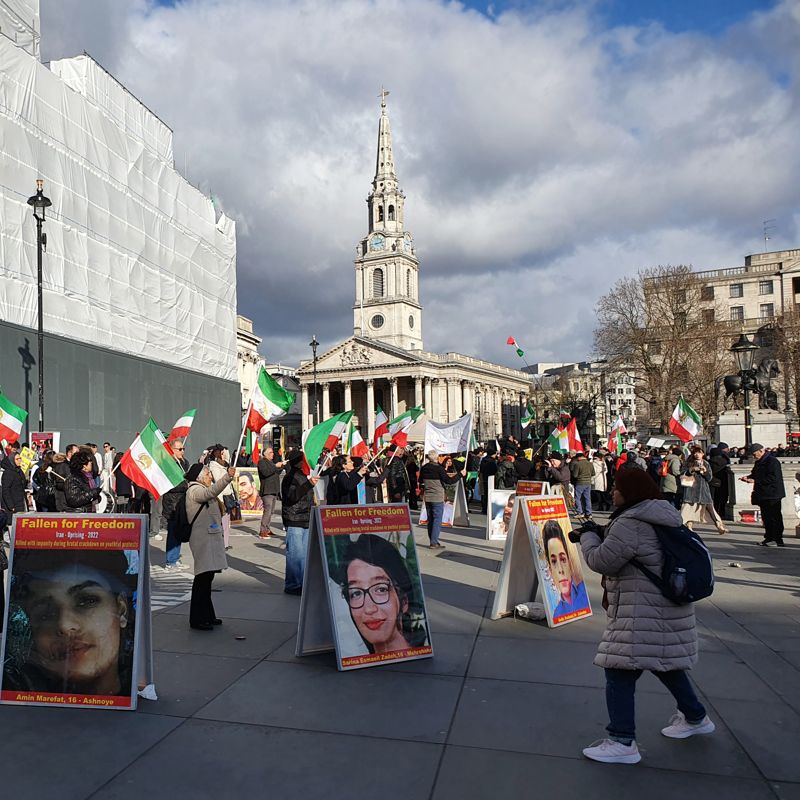 I must say, Brian Eno's a better musician than speaker …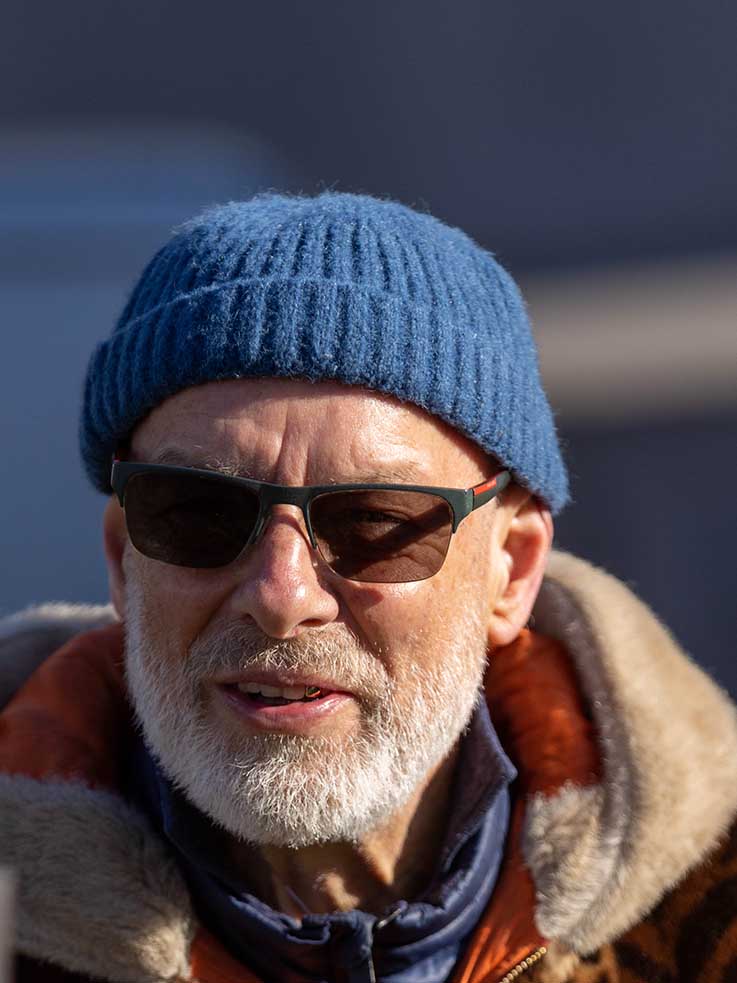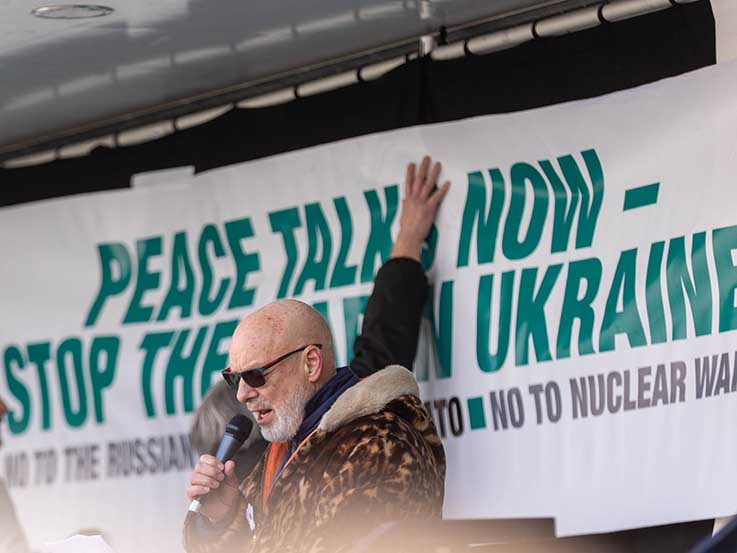 … though he did make a point no one else did: that our media are lying as much about Russia losing the war as they are about her having launched an unprovoked invasion.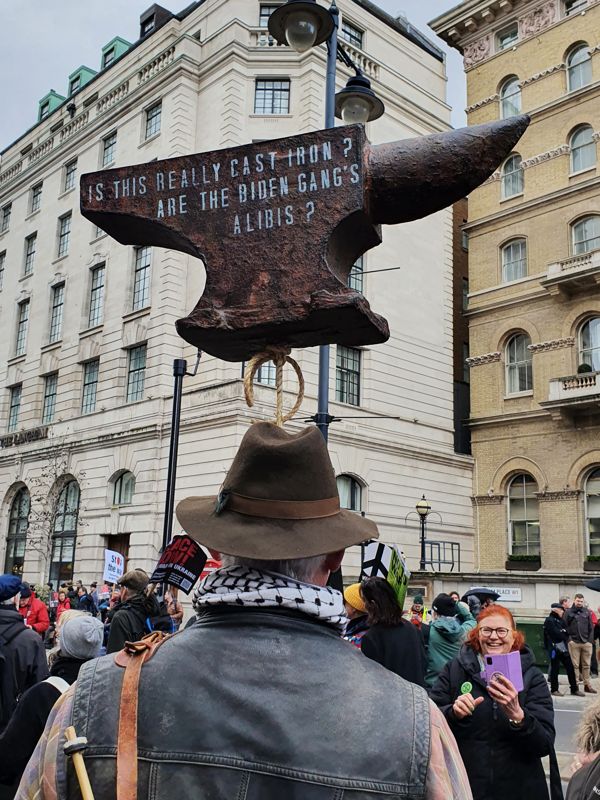 Lest we forget …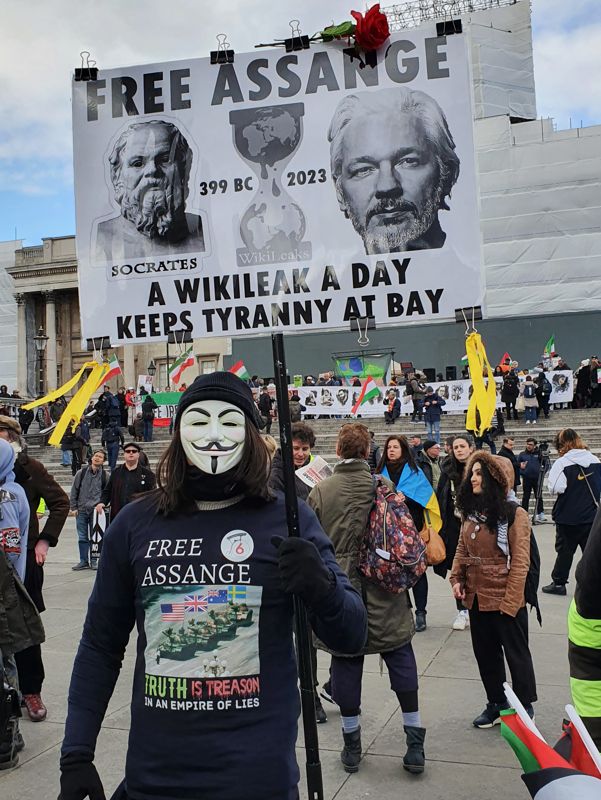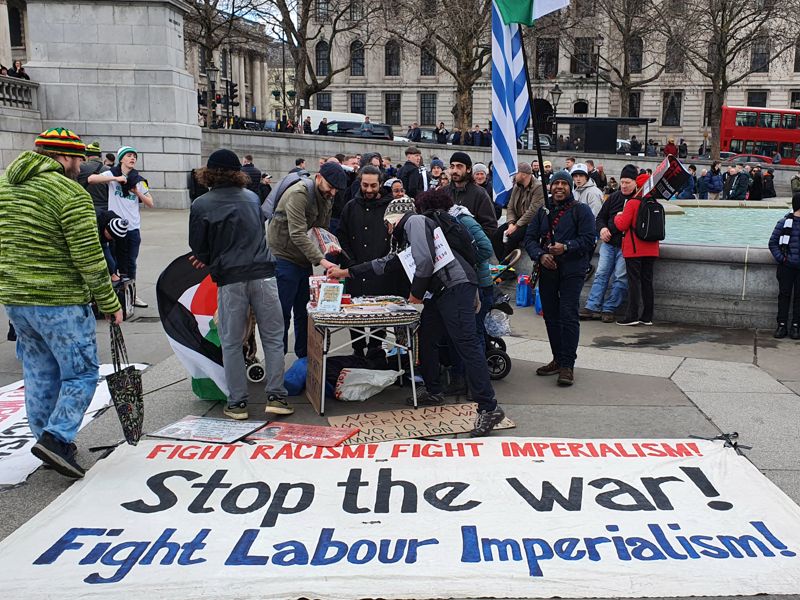 The Met were having an easy afternoon.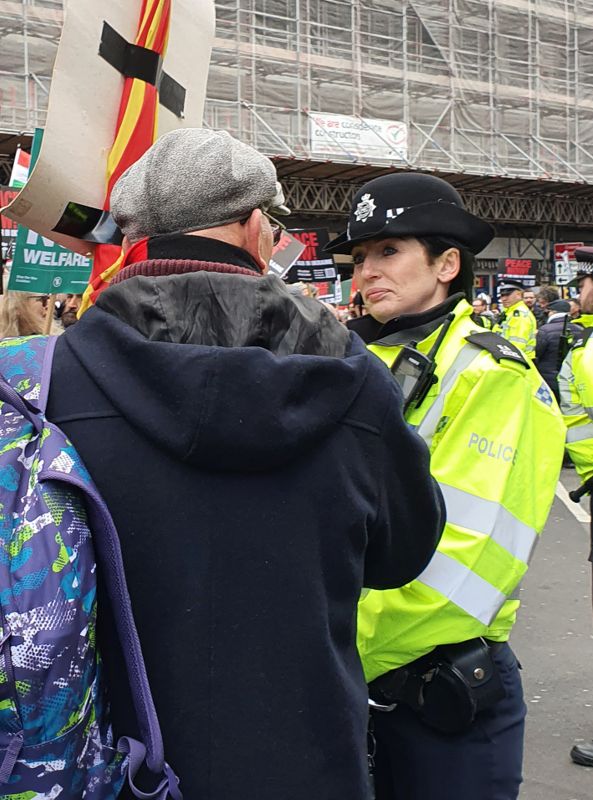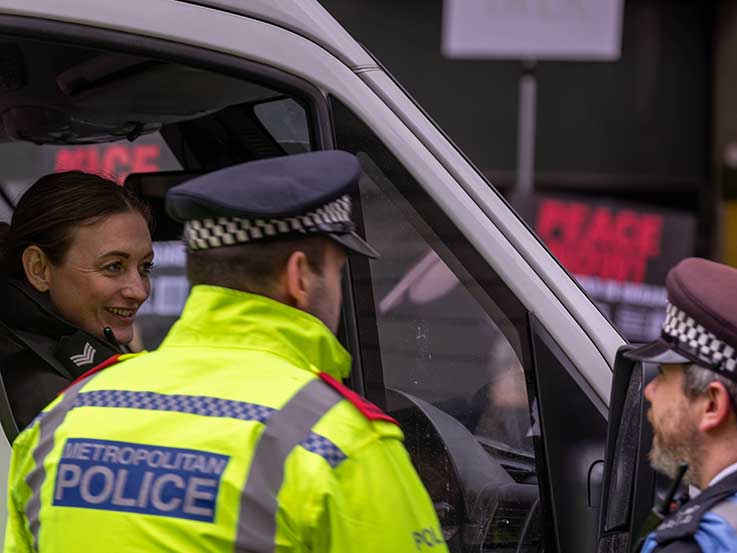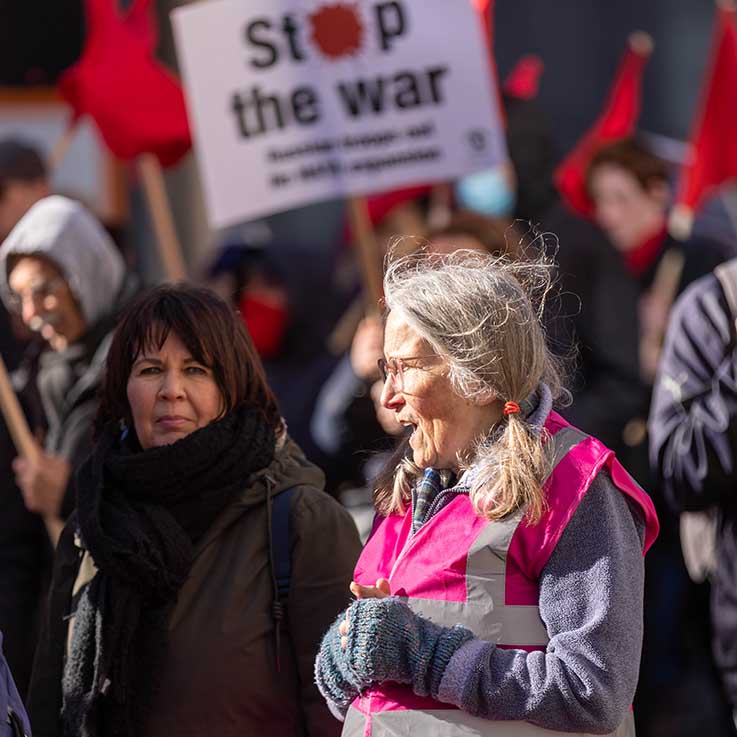 That's my union.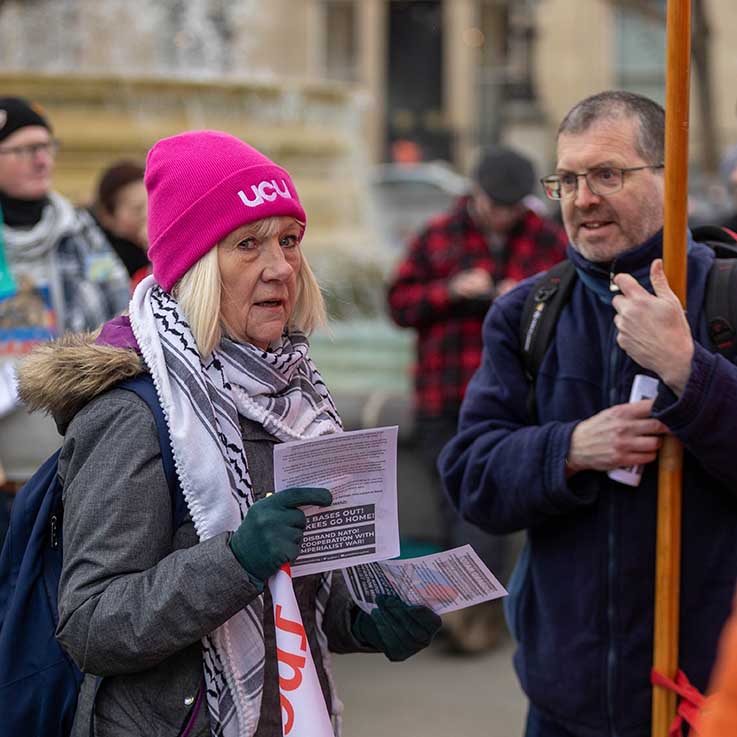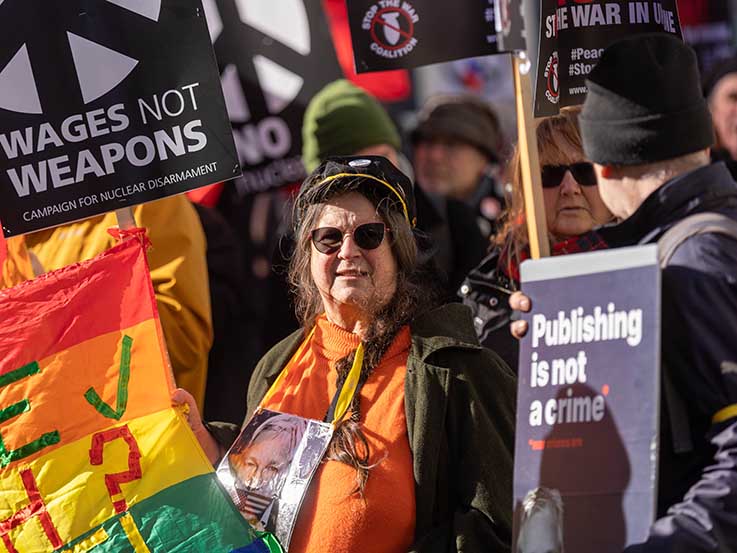 Bryan and I regrouped at Piccadilly Circus. Deciding we'd earned a pint, we found a gem of a pub round the corner – Three Crowns. On route a canine cyclist had to be stroked and snapped.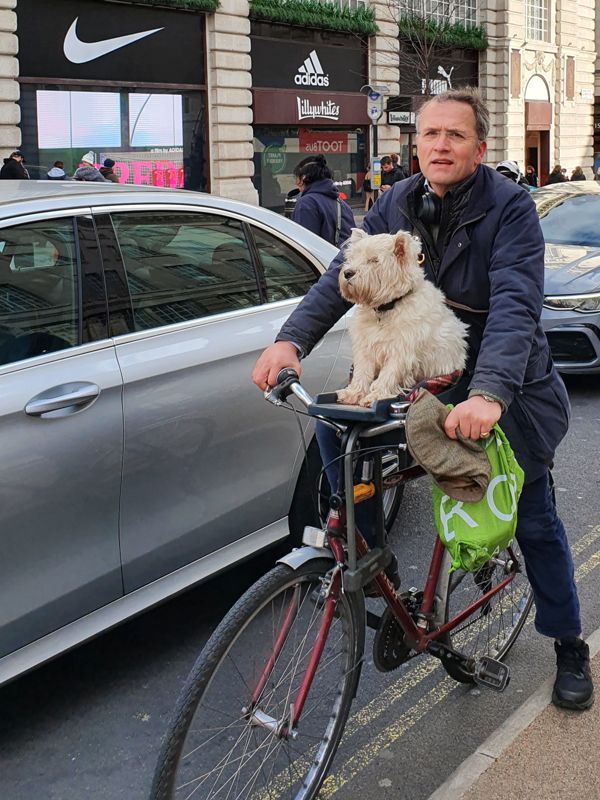 Our beers downed, we said our goodbyes and parted: Bryan heading out to Henley, me for the 134 North Finchley, to pick up the van and head for the M1.
* * *