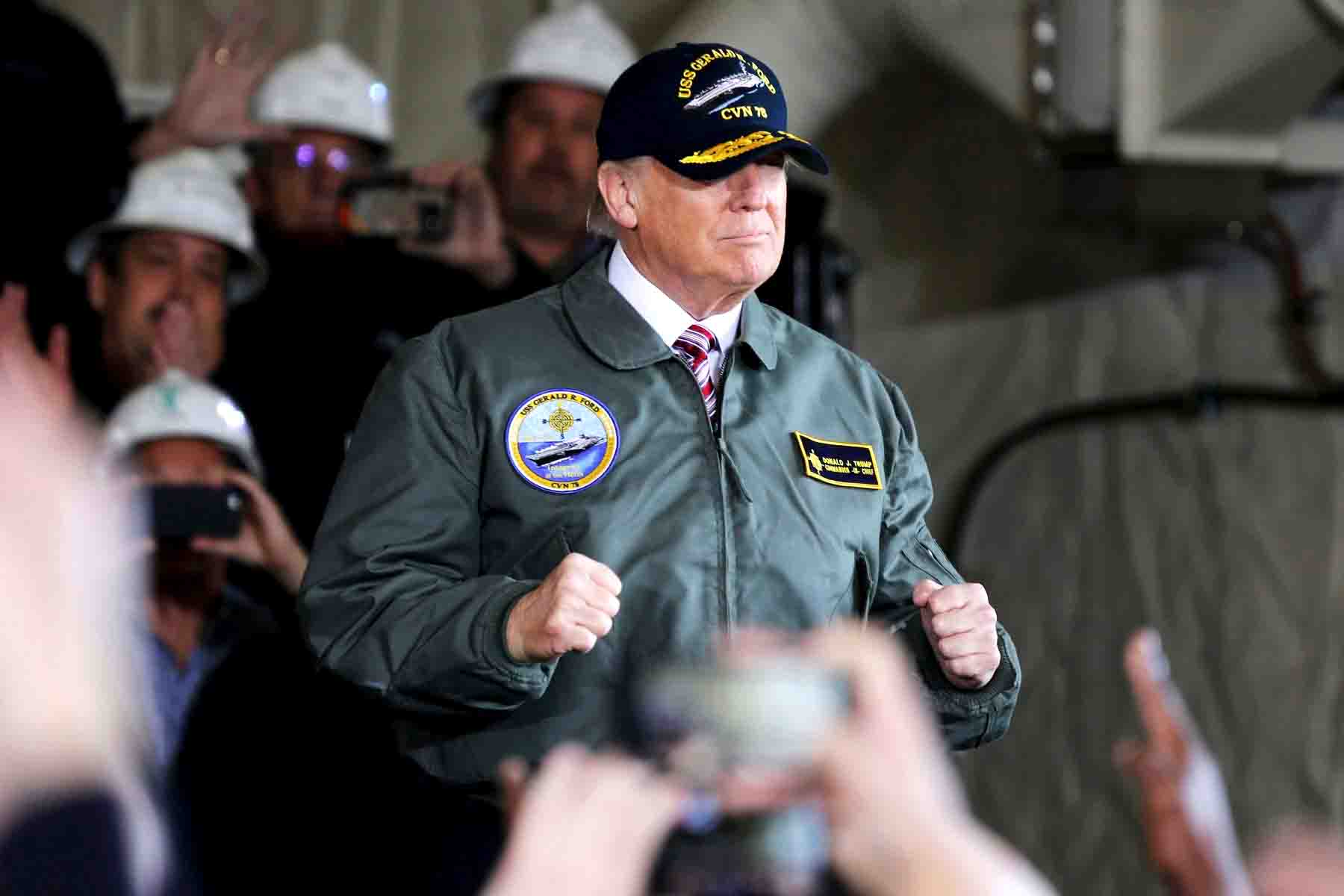 As mainstream media pontificate on the significance for Western 'democracy' of the indictment of Donald Trump, here's an extract from something Caitlin Johnstone wrote just before he left the White House:
All sides pretended that Trump was a radical deviation from the norm, and so did Trump, when all he actually did throughout his entire time in office was protect the status quo just like his predecessors did. As writer and activist Sam Husseini recently put it, "Trump is the opposable thumb of the establishment. He looks like he's on the opposite side, but he just helps it grab more."
After four years everyone–left, right and center–has been proven wrong about Trump. He was neither a uniquely evil monster (he was indisputably not even as bad as Bush), nor a populist hero draining the swamp and fighting for the common man against the Deep State.
In actuality Trump's term has clearly established what he really was this entire time: he was a US president. Better than some, worse than others, but also deeply awful all around since he voluntarily served as the face of the most evil and destructive force on earth, namely the United States government. He was the same kind of monster as his predecessors.
Trump was a US president of fairly average depravity, with a truly massive overlay of narrative heaped on top of him by partisan media on all sides. In reality he was pretty much what you'd get if you took any average American Fox News-watching boomer who yells at Obama on TV, made him rich, and then made him president.
That's what Trump is and has been. Nothing more extraordinary than that. It is only the effectiveness of echo chambers and the human tendency to prioritize narrative over factual data which prevents more people from seeing this.
To see Trump – on the 20th anniversary of Iraq, and as Washington thwarts peace in Ukraine while dialling up tensions in the Taiwan Strait – as egregiously vile is the Overton-tunnelled hallucination of a conditioned mind.
One of several reasons for saying Western democracy is 95% bogus is that (a) democracy implies consent, (b) consent is meaningless if uninformed, and (c) informed consent implies truly independent media. That last we do not have when they are, in Noam Chomsky's pithily accurate formulation, "large corporations selling privileged audiences to other corporations …
… what pictures of the world would a rational person expect from this arrangement?"
Which leads me to another of Caitlin's observations:
The US doesn't have political parties, it has narrative control ops disguised as political parties. One of them overtly promotes capitalism and imperialism by appealing to Americans' worst impulses, the other covertly diverts healthy impulses back into capitalism and imperialism.
An elephant and a donkey fight in a puppet show and the crowd cheers for one or the other while thieves pick their pockets. And when people start to notice their wallets are missing, they're told they can stop the pickpocketing by cheering louder for their favorite puppet.
People ask why the Democrats never codified Roe vs Wade into law, and the answer is, because that's not their job. Their job is not to enact the policies you elected them to enact. Their job is not even to win elections. Their job is to keep you staring at the puppet show while the empire has its way with the world.
We are mesmerised by a narrow and trivialised understanding of politics. We look to media whose ability to be truthful on matters not vital to power fools us into believing them capable of being truthful on matters which are. Leveraging that human tendency to prioritize narrative over facts, journalists and editors ensure – less by conscious mendacity than through a mix of careerism, ideologically induced credulity and distortions and gaping silences imposed by their employers' business models 1 – that our pictures of the world seldom rise above the level of B-movie caricature.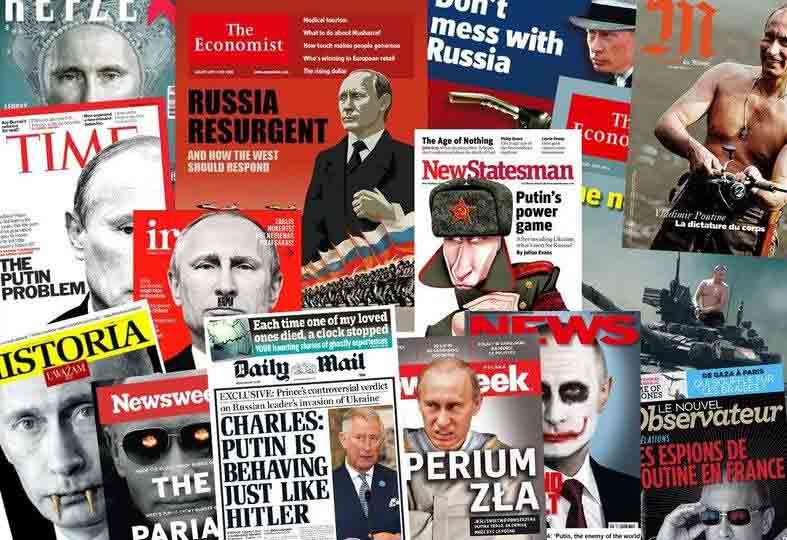 We are the consumers of entertainment dressed as news and, even more risibly, as intelligent and genuinely informed commentary. The circus which is Trump's indictment is but the current episode in an unending soap opera. Like a toy given to a restless child it diverts and amuses, all the while reducing us to the status of noisy spectators in a boo-hiss melodrama while the most predatory ruling class on the planet – its status as such scrupulously ignored in an ignominious triumph of narrative over mere fact – seeks frantically to maintain its grip on circumstances fast spinning out of its control.
* * *
Journalists who know what's good for them please editors. Editors who know what's good for them please proprietors. Proprietors not only crave seats at the high table. They also need advertisers and/or wealthy sponsors. I don't say no journalist or editor ever lies; that would be absurd. Simply that bad faith – as opposed to self-serving credulity – is not pivotal to any reckoning of media's services to power. Such subjective factors are secondary and ad hoc, while systemic corruption is primary, constant and hard-wired.