I won't go so far as to say I didn't feel and look a complete and utter tit, striding the coastal path with three-panelled solar charger dangling from rucsack, or from towel draped round neck, whichever afforded best positioning vis a vis that nuclear inferno in the sky which, having put in a delayed appearance around eight-thirty, did not once scarper till I'd pitched for the night and taken one last solei-coucher before turning in.
Just that I was too happy to care.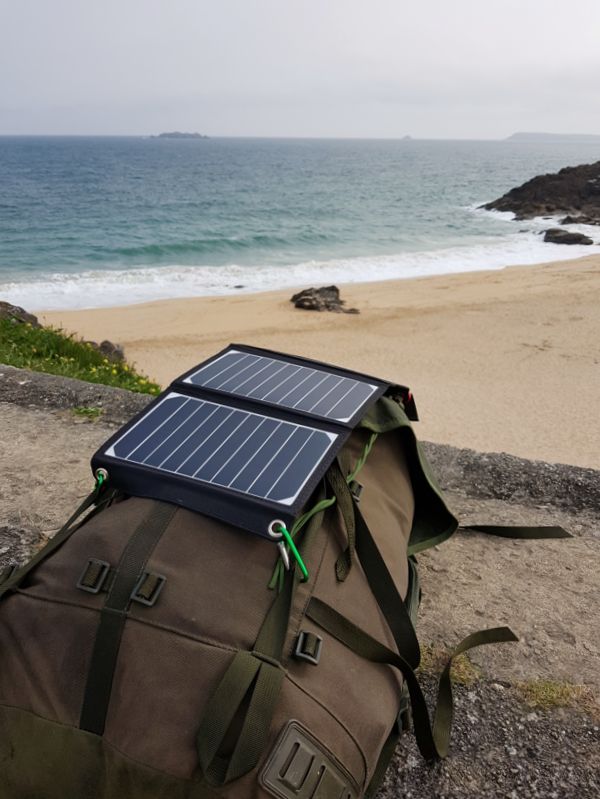 And the results speak for themselves. I began day two with 26% juice on my phone. By day's end I'd 72% despite taking scores of pictures and, during extended lunch on cliff top with breathtaking view (I see I'm in need of a whole new stack of superlatives) answered a dozen emails and responded to all comments on my Day One post.
Plus, my battery-flat Bluetooth earpiece was fully charged as I wriggled into my sleeping bag, allowing me to drift off – cushioned by mattress of lush grass beside one of those idyllic brooks Cornwall specialises in – to Leonard Cohen's Ten New Songs. I didn't get far: A Thousand Kisses Deep is the last I remember, and that's the second song in.
But enough of the idle. Yet again I greet you from a clifftop, this time in blazing sun. Washed-in-a-brook clothes are draped over fence, dew sodden tent over gate. Coffee kit waits on slab of flat rock and, as Julian of Norwich did tell, All is Well and All is Well and All is Well.
Here are the pictures. Btw, I won't send more email alerts but will be posting plenty …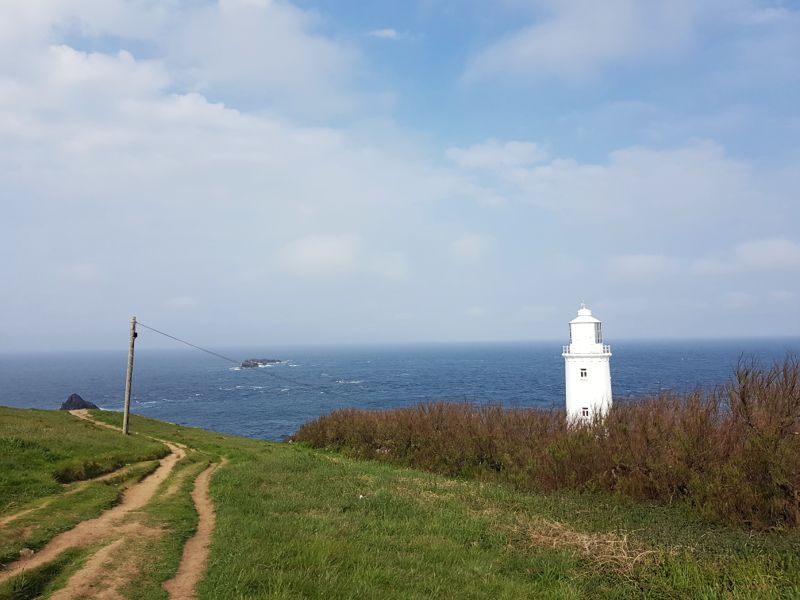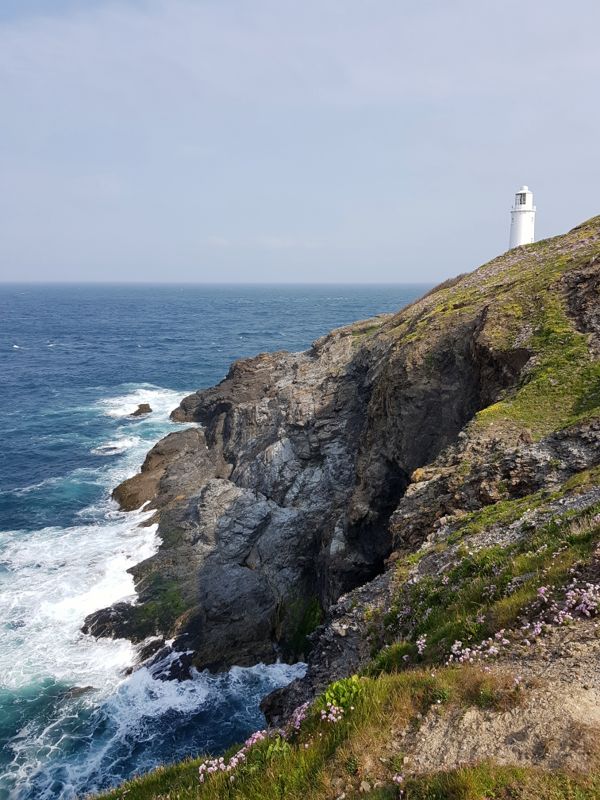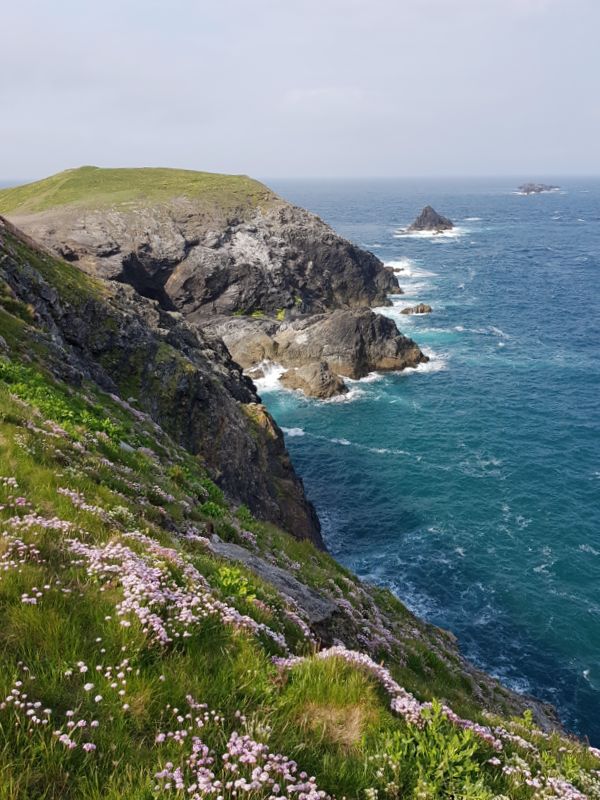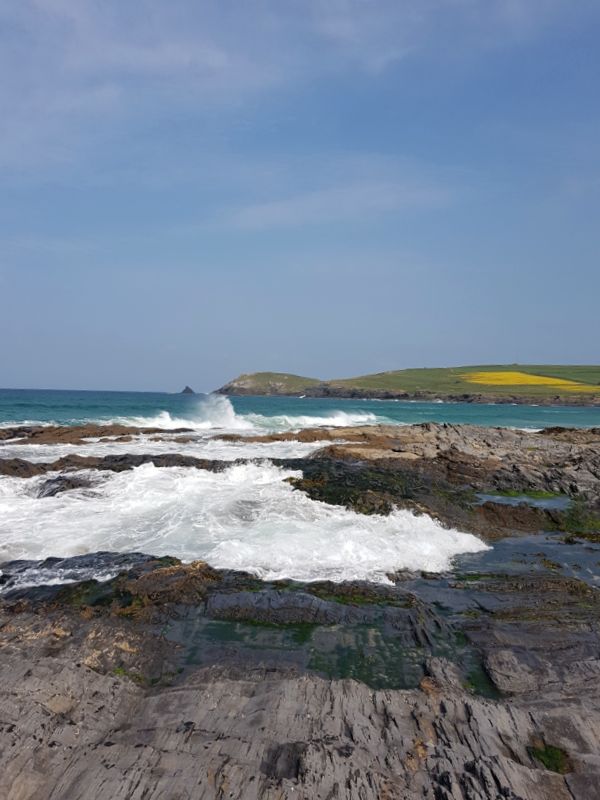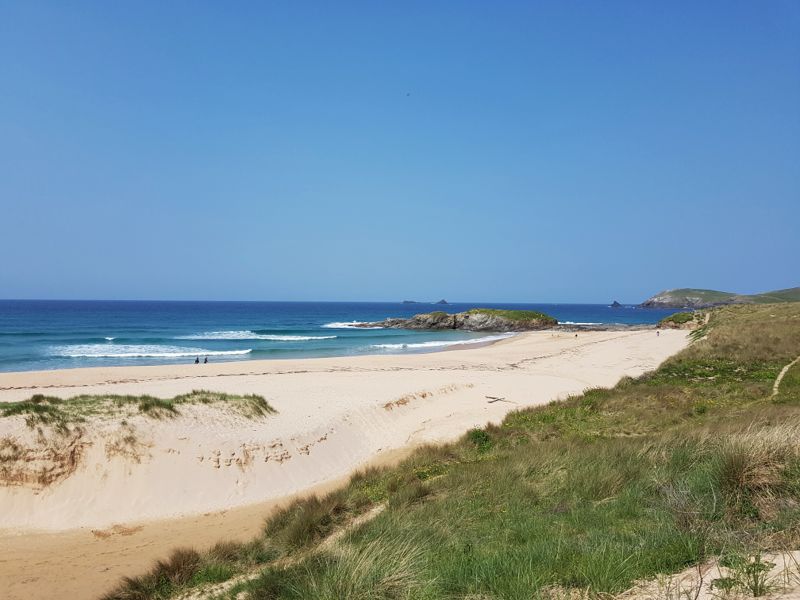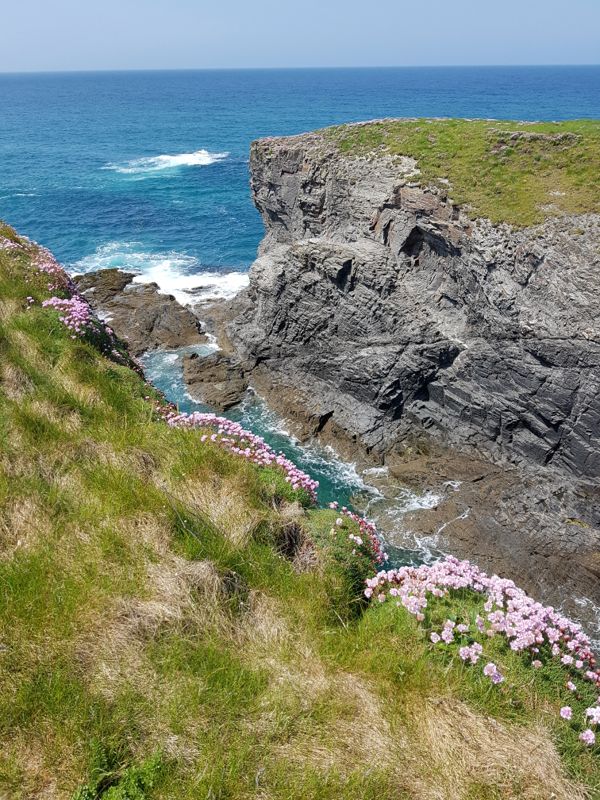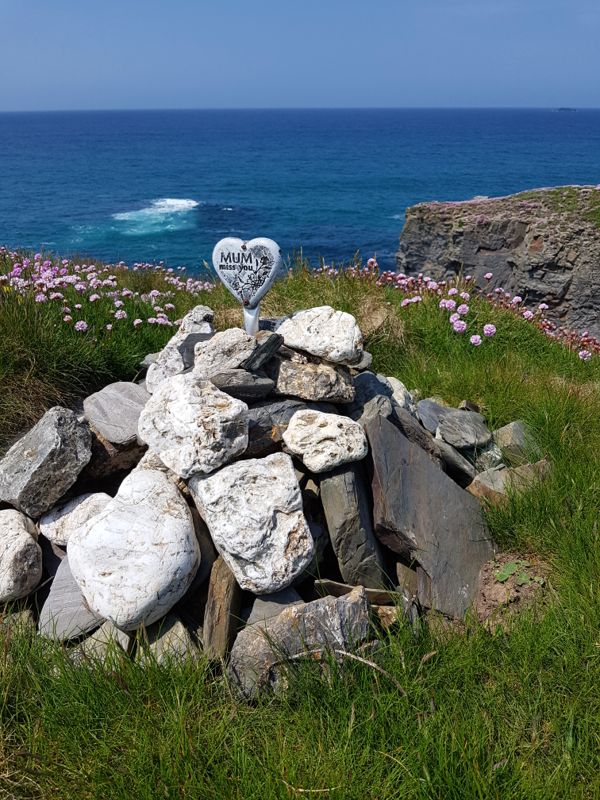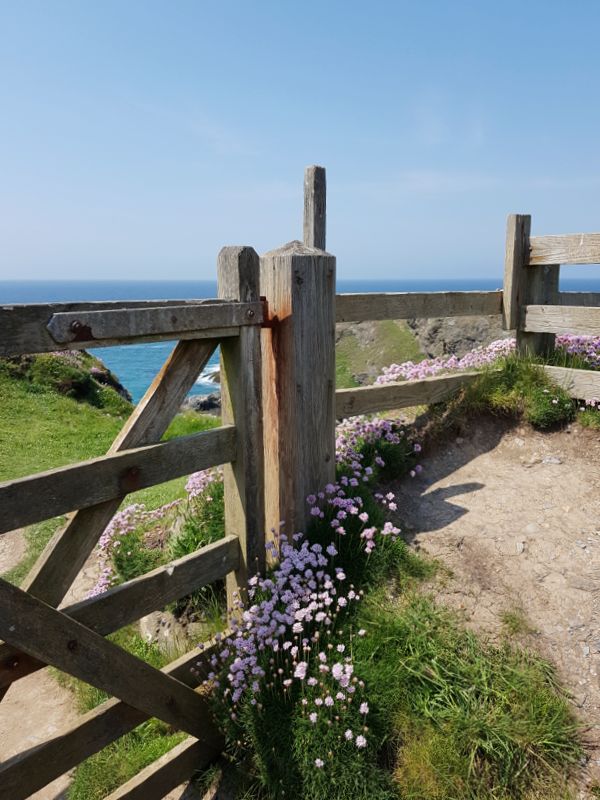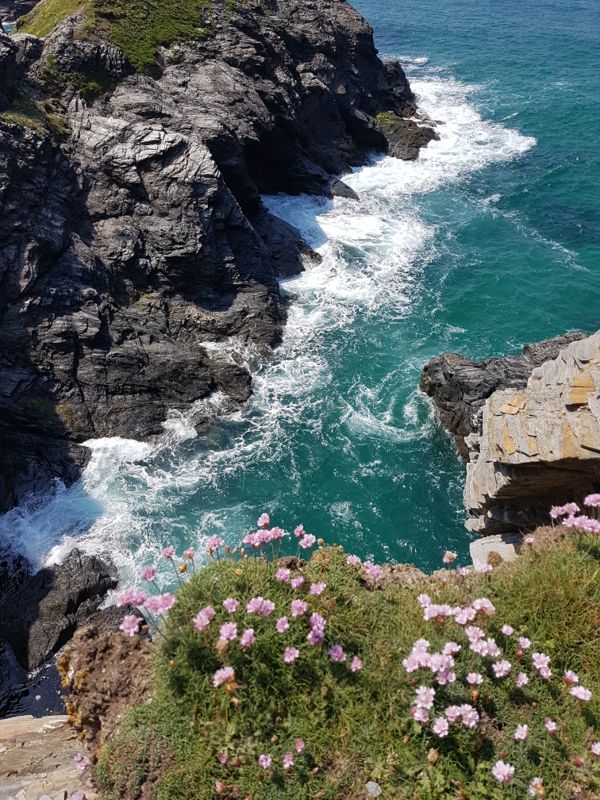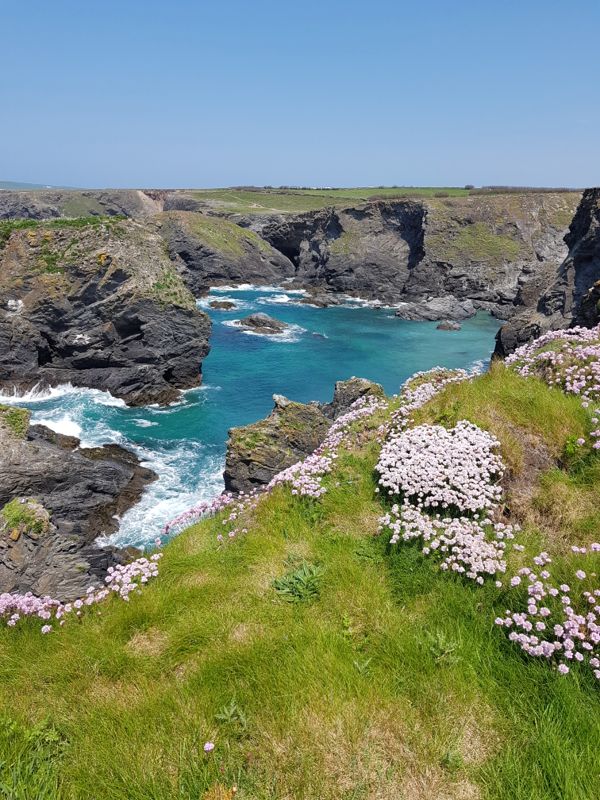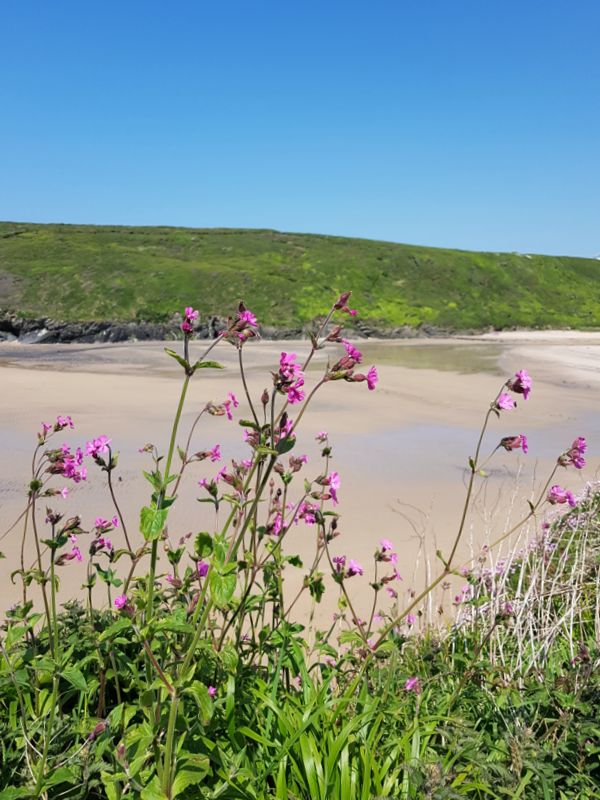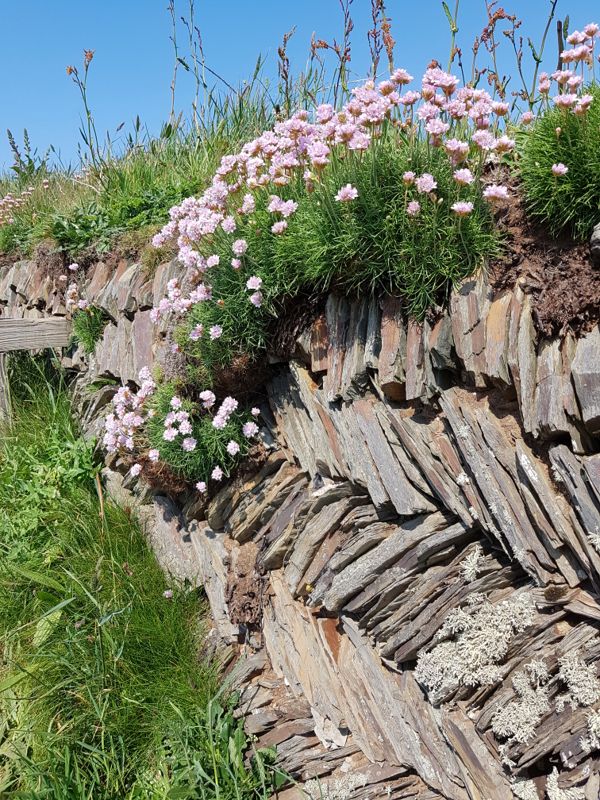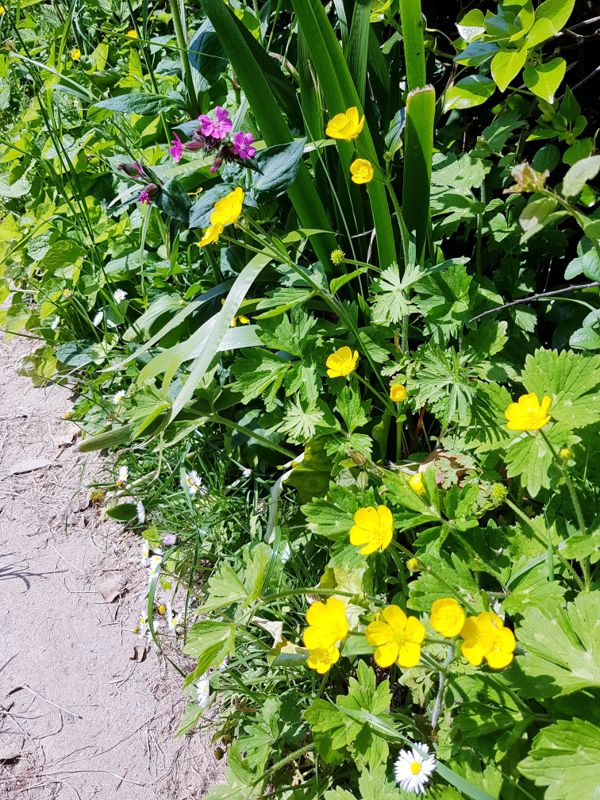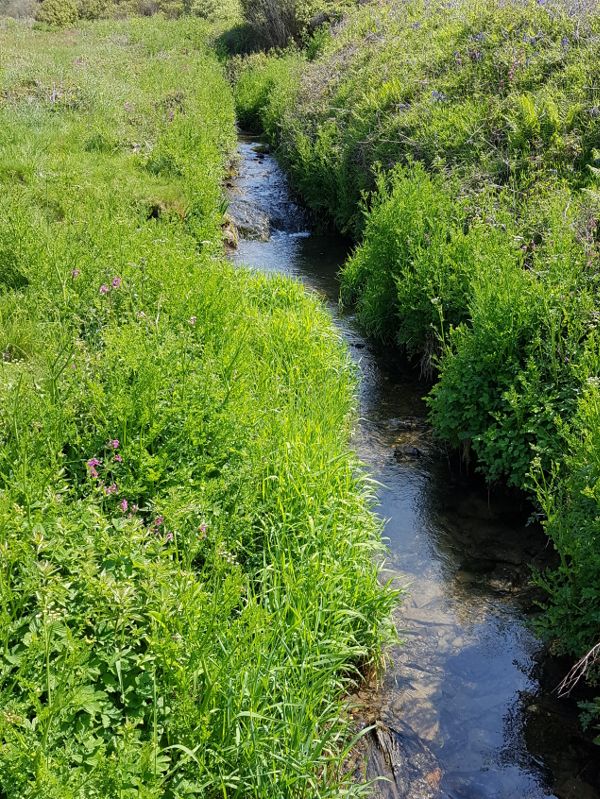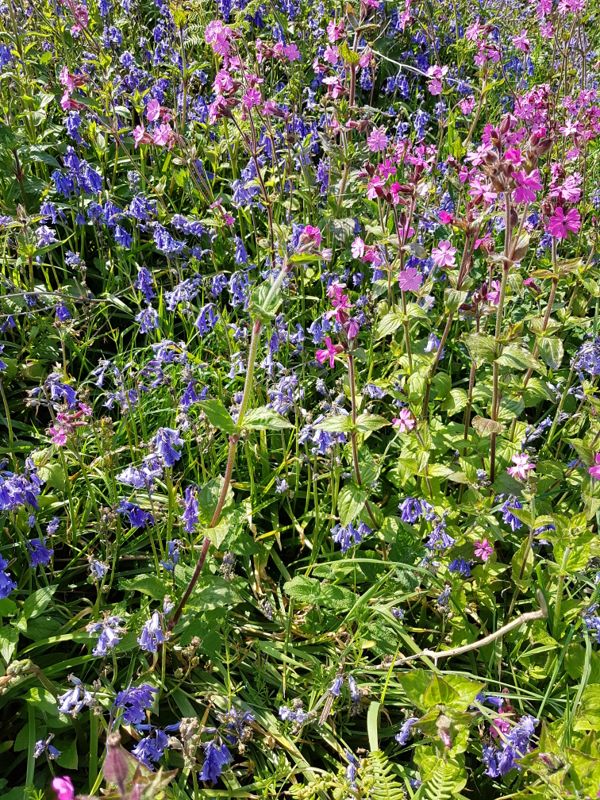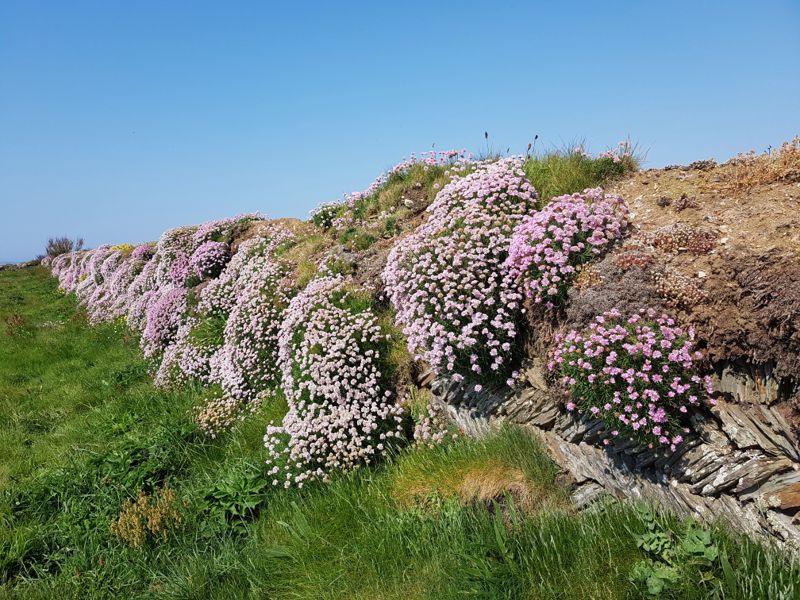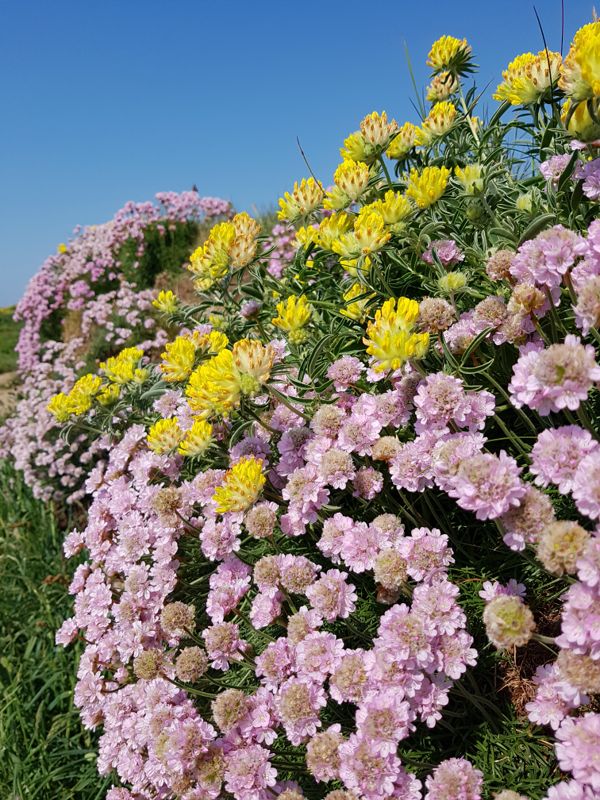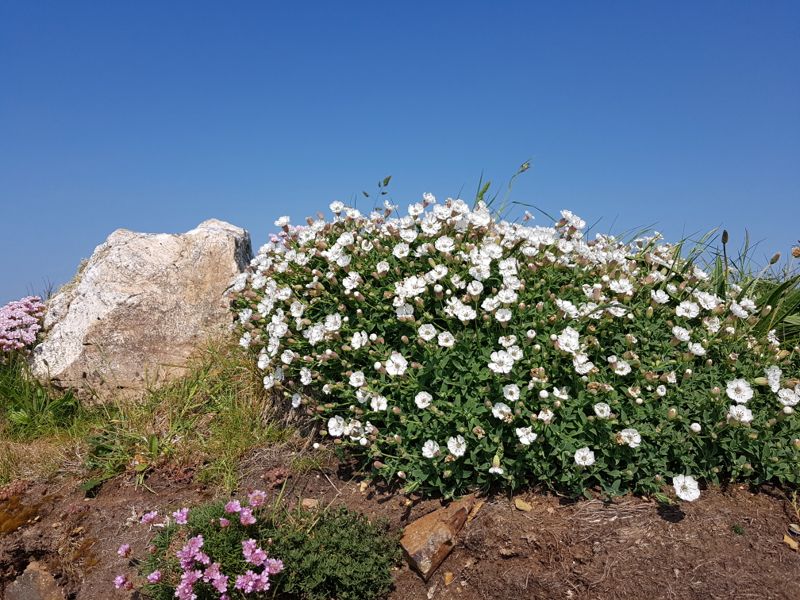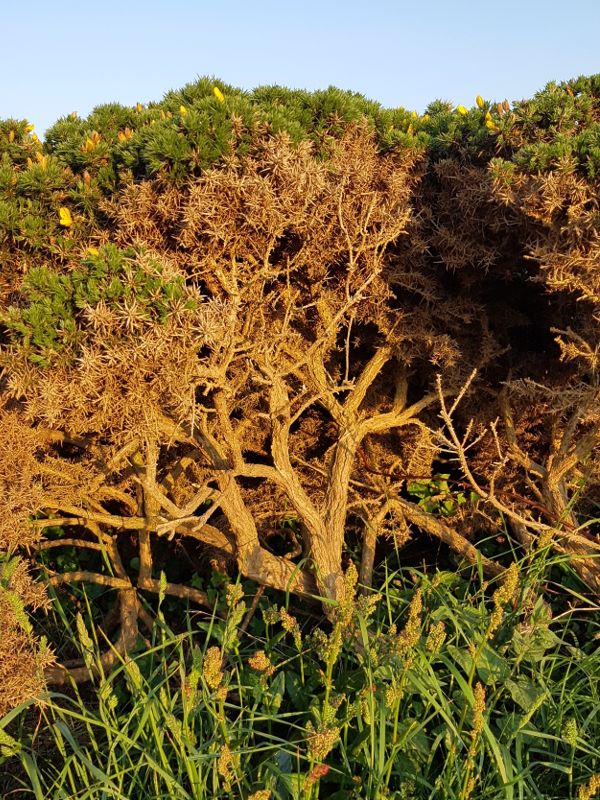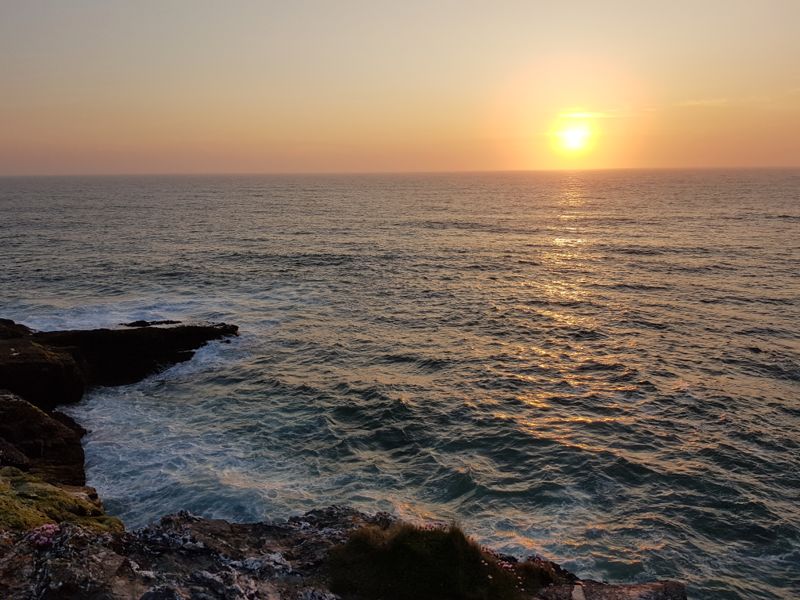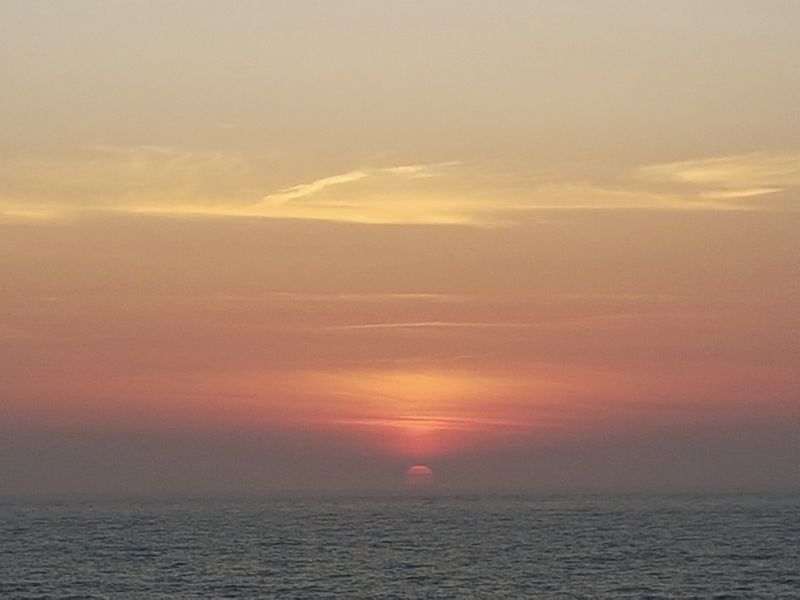 Day 3 begins with a bath. Not the ocean – I'd be drowned or brained in seconds in those boiling clashes of thrashing waves on rock – but the shallow pool of freshwater just about to fall its four sheer metre entry to the Atlantic. It's not yet seven and though the sun is already warming my tent, here, fifty metres below, it's a chilly shadowland. I'm thorough, but do not linger.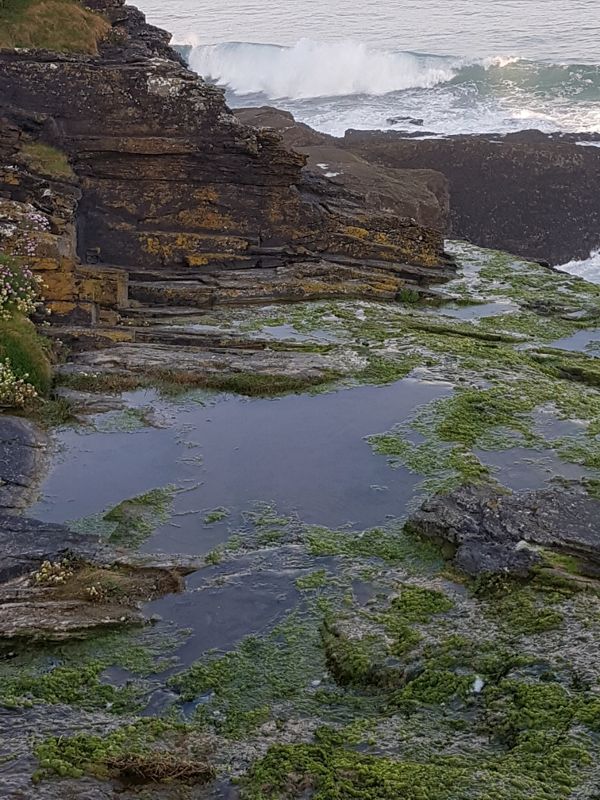 Looking back on my night's pitch.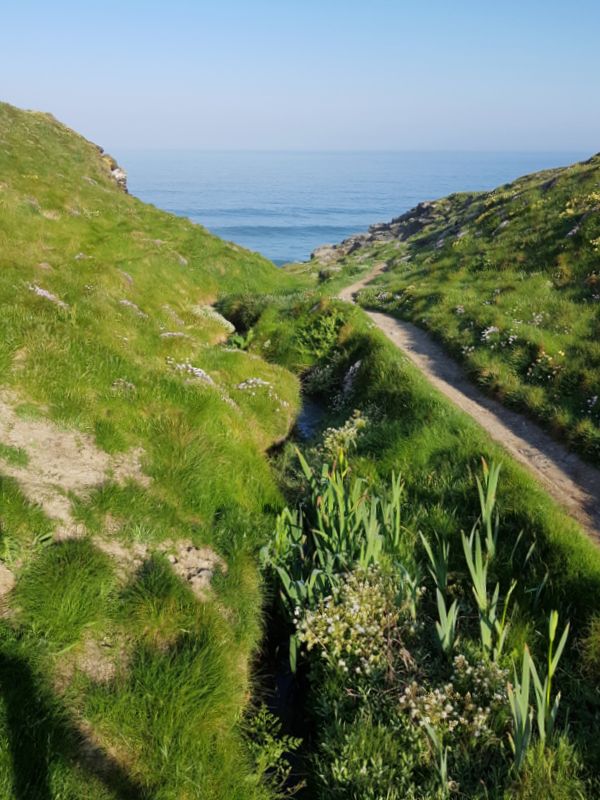 A blanket of mist drapes the cliff face as waves crash onshore.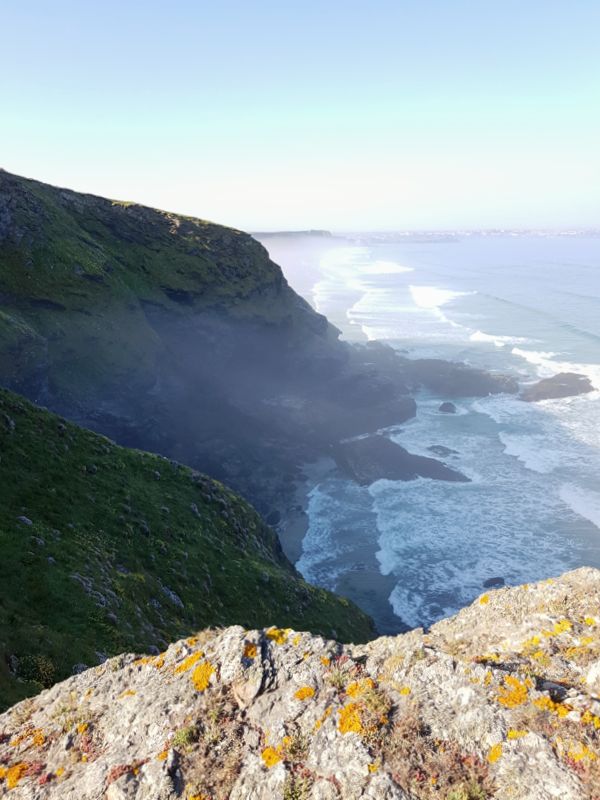 Beatle fan Steve had a brief – by baby boomer standards – but I hope happy life.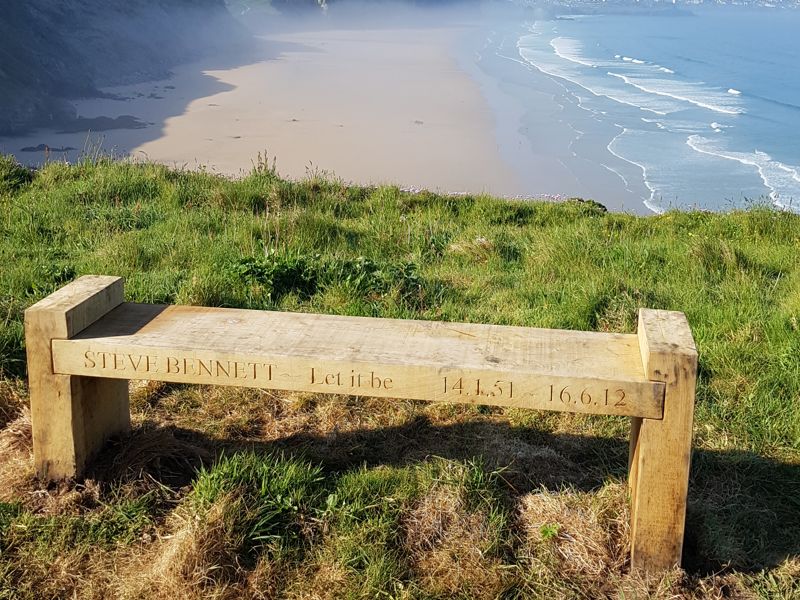 With tent and washing nicely drying …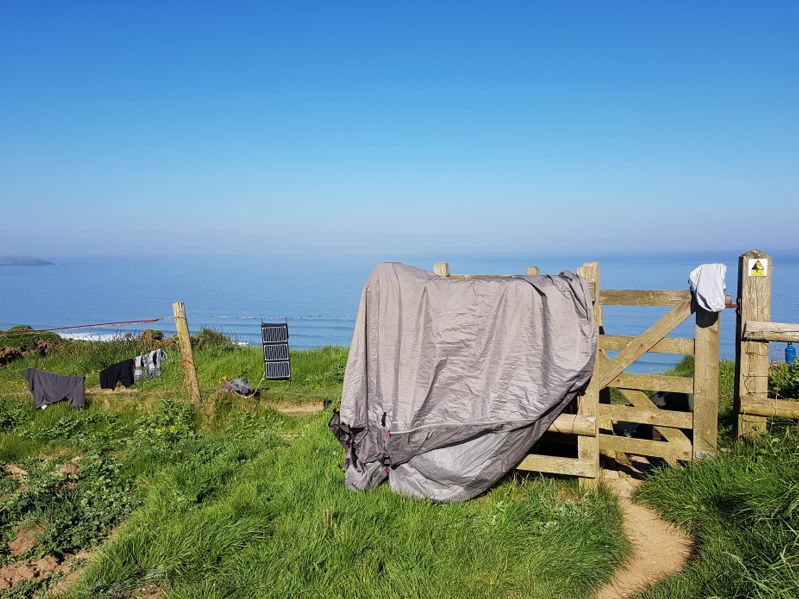 … it's time to take a selfie.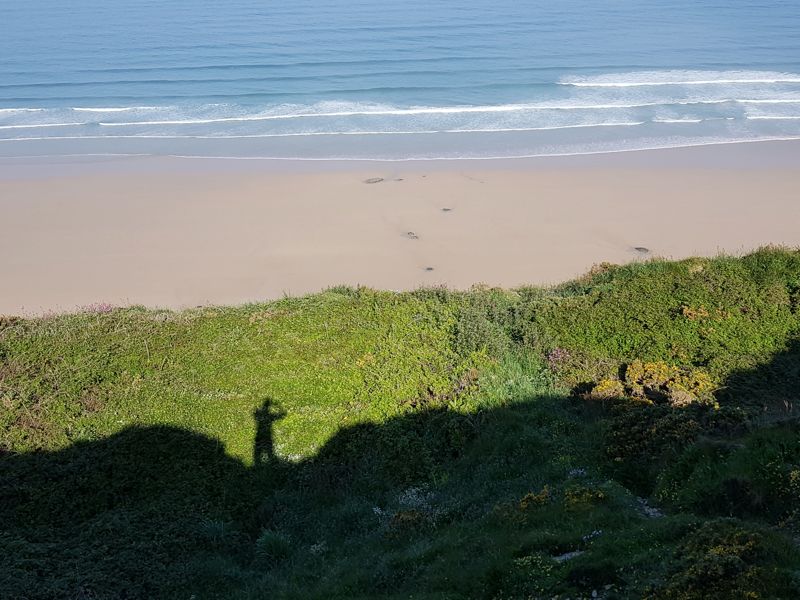 Now for that coffee …