Day five wasn't much to write home about. Dull and early on an overcast Friday dawn I left my eagle's lair pitch to press westward. I'd be in St Ives before nightfall.
As ever, I stopped after an hour to make coffee but didn't dry my tent the way I like to, weather permitting.
Another hour or two saw me in Gwythien. Here's a headstone from its churchyard. The Victorian gentry's fondness for Mary Jane has been an elephant in the room for too long. It's time now to speak out.
Here's a bit more of Gwythien.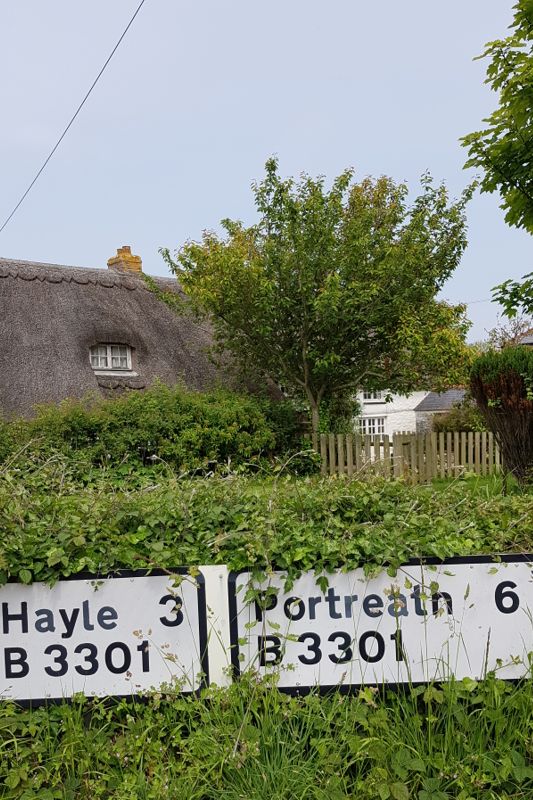 Outside its one and only pub I got a ride to Hayle from a beautiful young man, a surfer named Joe. Supporting his passion by driving a van full of organic eatables from pub to foodie pub on Cornwall's southwest extremity, Joe was congenial company for one like me; grown used to hour after hour of silence.
In Hayle, minutes from where he dropped me, I sank into an armchair at the Cornubia Hotel for a leisurely pint of Cornish Tribute, and to get yesterday's post up.
Here's a snippet of Hayle.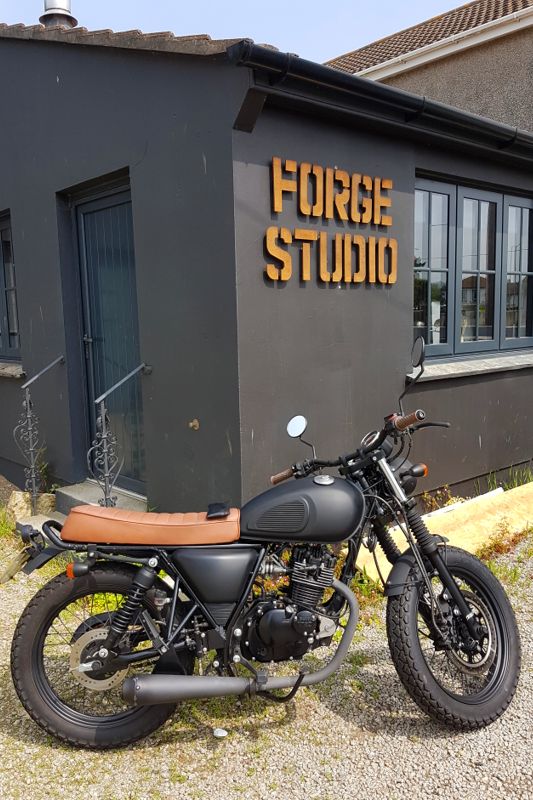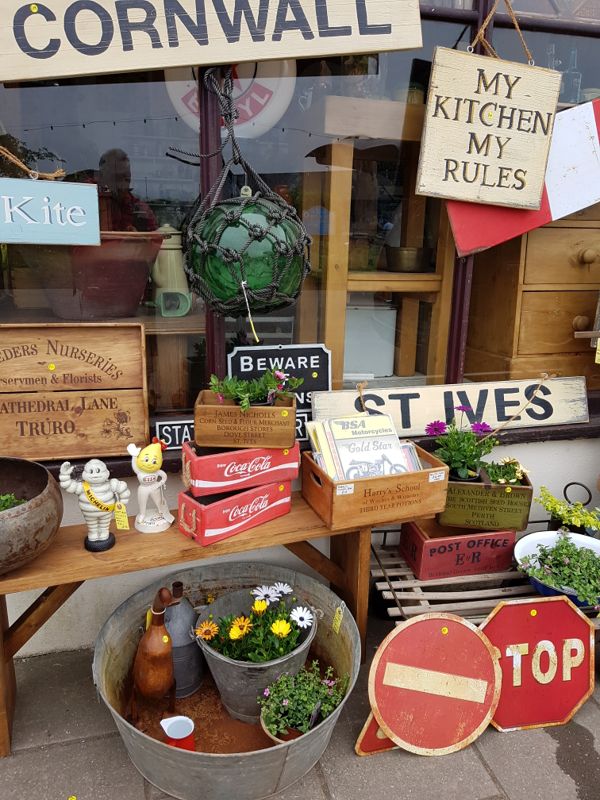 Mission accomplished – pix processed, writings writed and post posted – it was bus to St Ives and chez Jon and Lesley, for the first time in twenty years, by late afternoon.
A night to savour! We opened with sprightly G & Feverfew T, progressing through perky rosé followed by something white from down under, and from there to fuck-off-and-no-nonsense red. Along the way Jon – splendid cook, lover of life and man in full – put together a wicked paella: served proper on huge, flat metal disk of a plate with just enough lip to keep its contents from spilling onto the table but not so much you couldn't marvel at the eye fest while taking in an ambrosial mix of piscine and herby aromas. Fucking delicious but, damn, I forgot to take the pic.
The talking, free flowing and three way, was to die for. I love these people yet, inexplicably, had let two decades slip through my fingers. We played catch up. We talked music, environment, cricket and academia. (Their gifted son Jamie taught the art of the lutier on a university contract even crapper than mine till, disgusted, he set up on his own, making guitars for the connoisseur and is doing very nicely.) We talked a ton of other stuff too. Around midnight we hugged and I made it to their attic guest room. Lit by traditional dormer windows on facing walls – old style but in modern materials for best of both worlds, augmented on the rearward wall by a Velux – the seaward view spreads far and wide across the bay.
Jon's summertime Saturdays are given over to duties as groundsman, scorer, treasurer and all round mainstay and enforcer for the St Ives Cricket Club …
… a gammy foot currently has Lesley housebound …
… leaving me free to stroll in flaneurial serendipity this eye candy town, not yet heaving with the wall to wall tourista July and August will bring. So here, finally, is where I STFU and let the pix do the talking.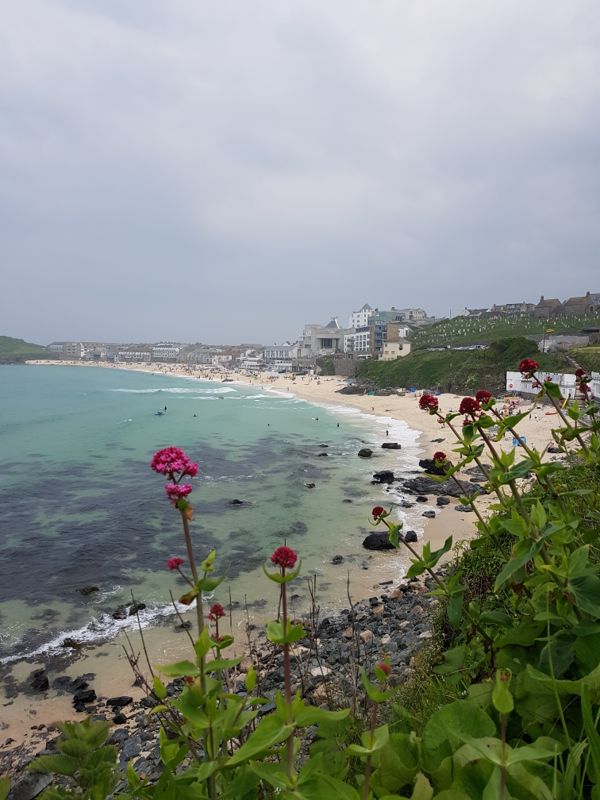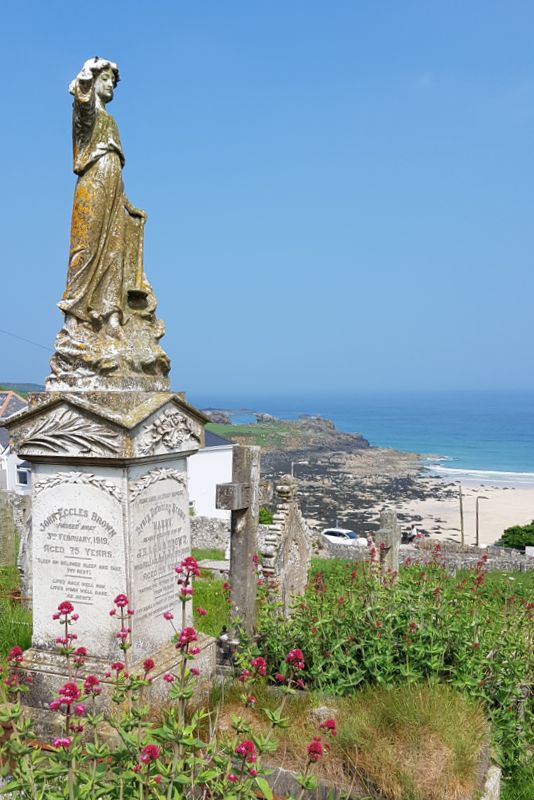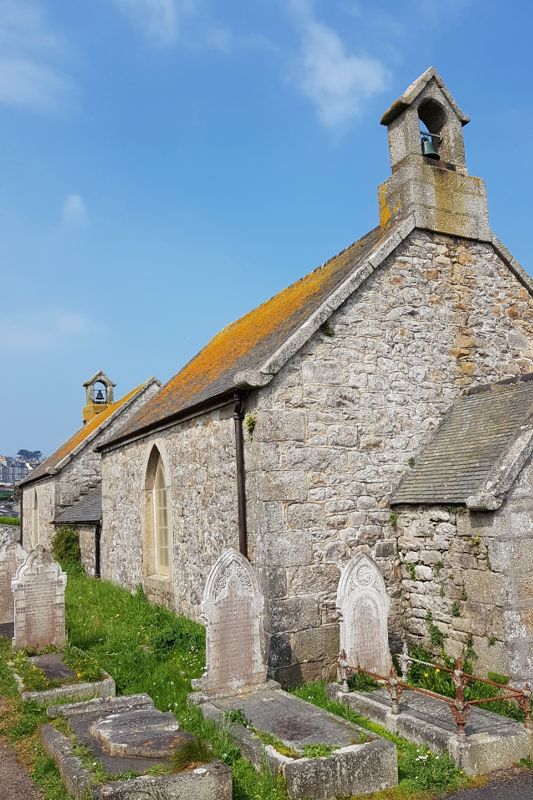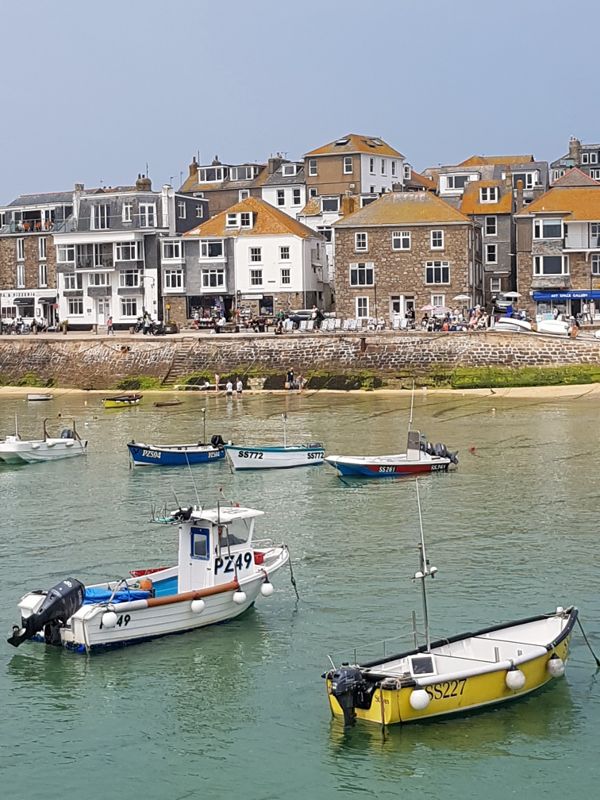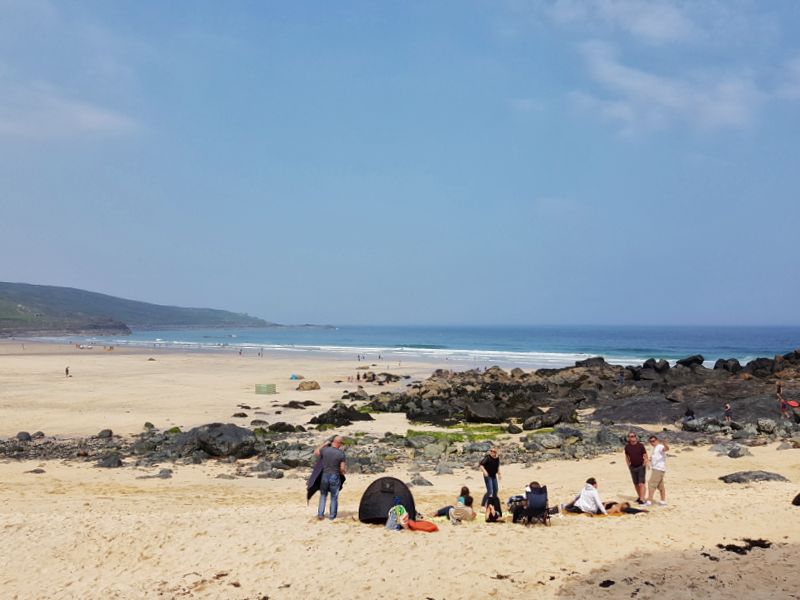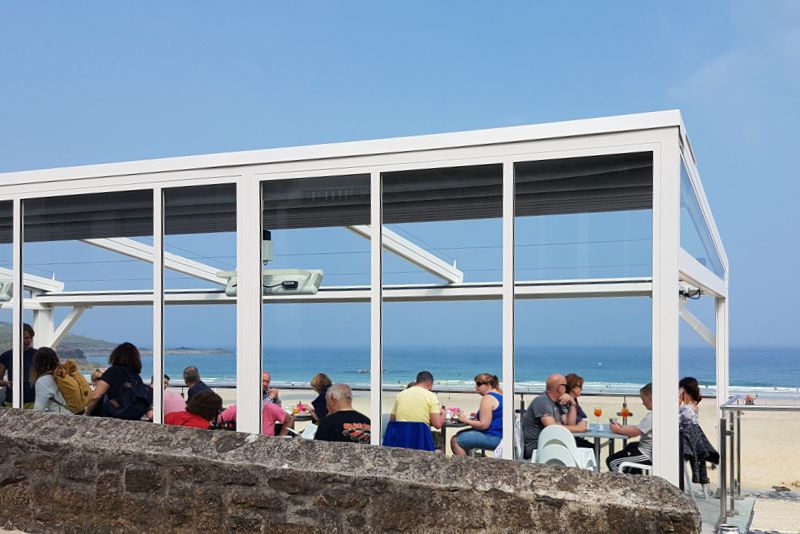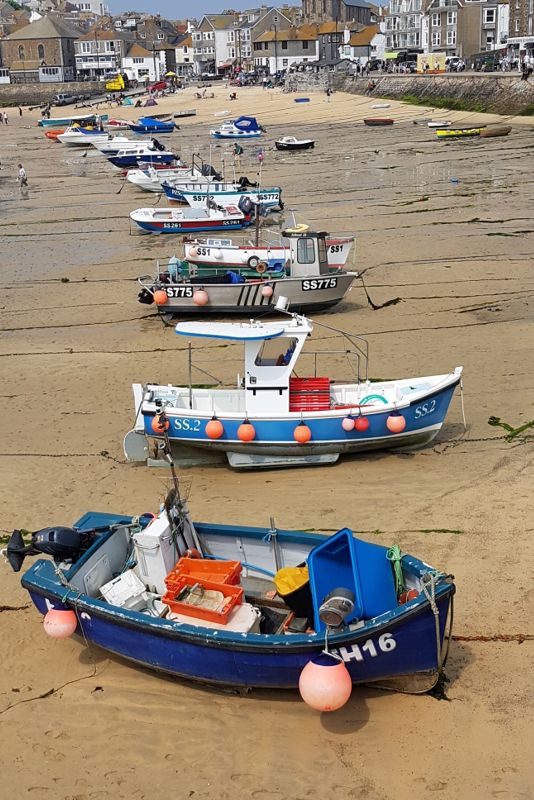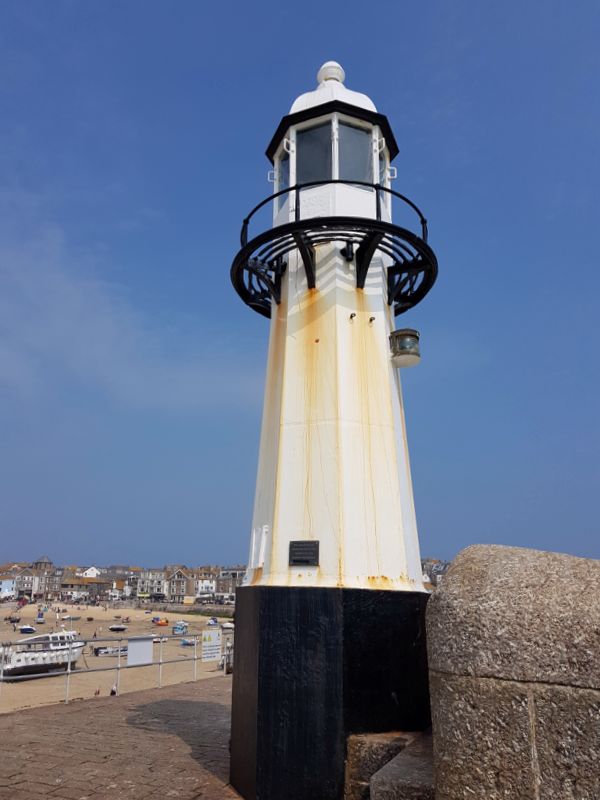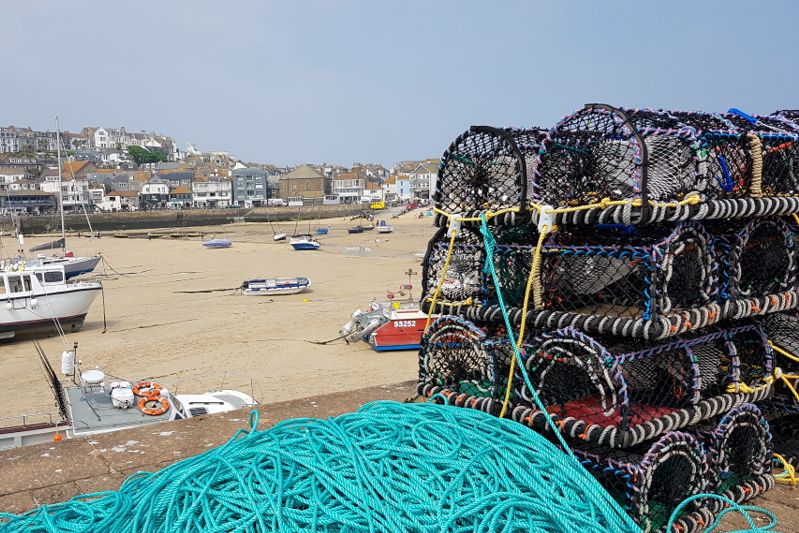 I'm seriously impressed. Not dead a year, and Jewish to boot, yet canonised already. They've even thrown in some fake ageing of the stone plaque to make it look like he always was the Vatican's man. Either they didn't hear or didn't understand that line from Suzanne: and when he knew for certain only drowning men could see him, he said all men will be sailors then until the sea shall free them …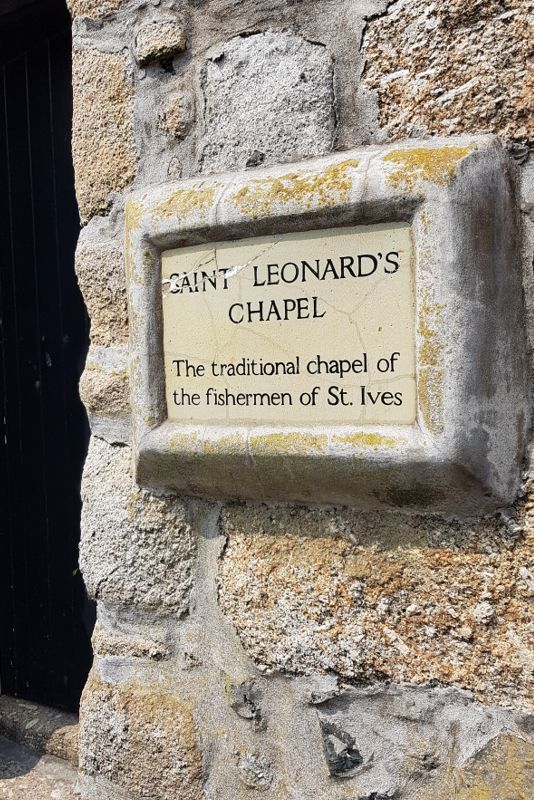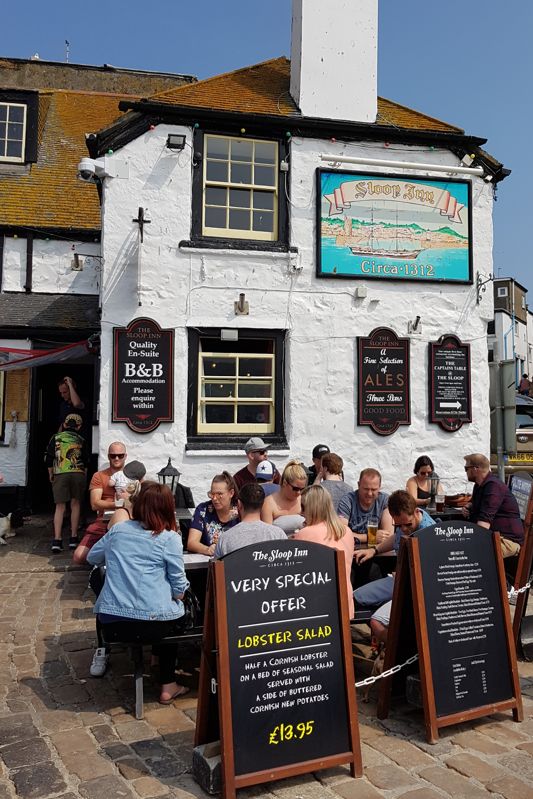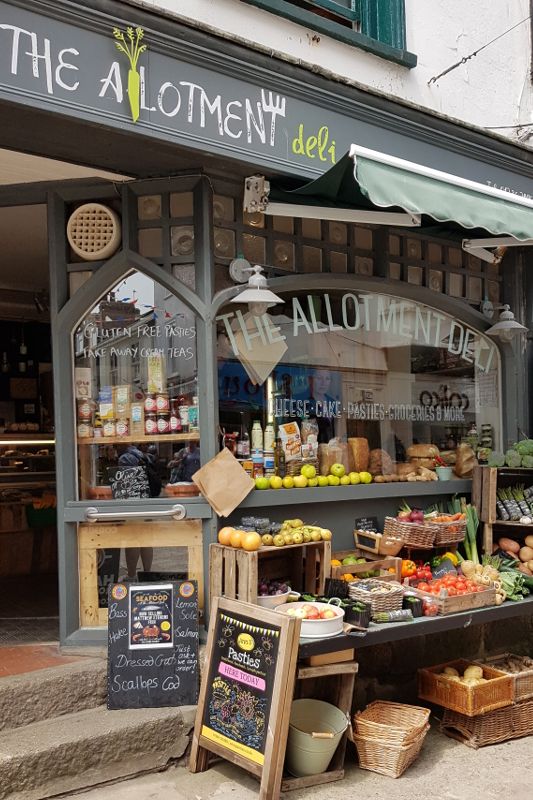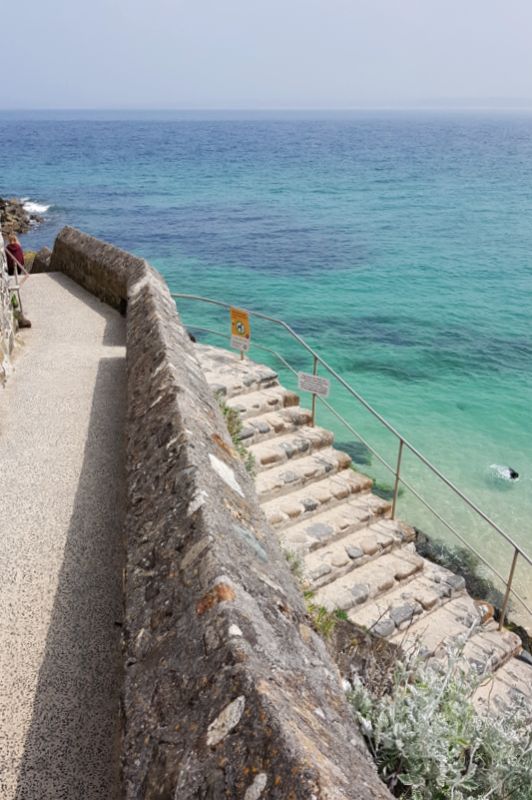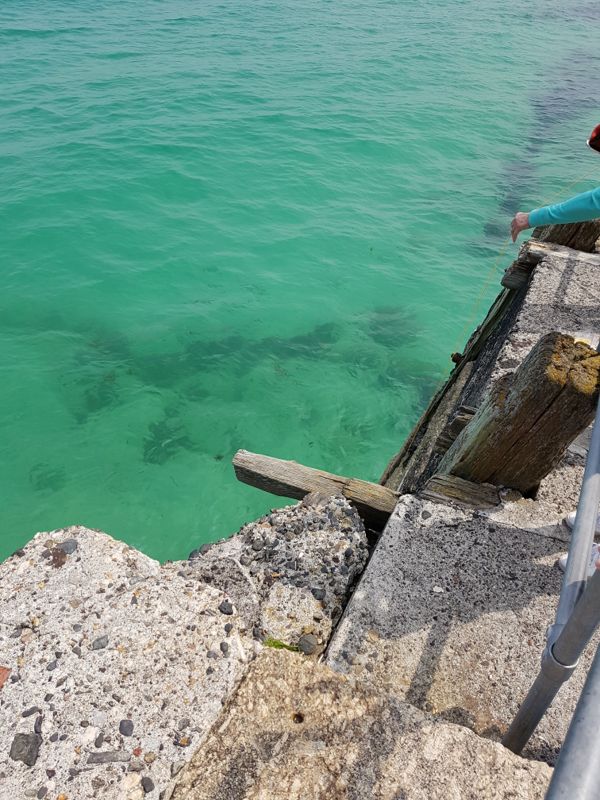 Shocking admission for a shutterbug, but I'm a bloke who'd opt any day of the week to stroll a fine town – let alone fine town with working harbour – over staring in glum incomprehension at row upon row of daubs by folk I've never heard of but am assured are Seriously Amazing and Incontestably Important.
All the same, when in St Ives and all that. So to finish off, here's a snatch of the Tate: building better than contents if you ask me, though I don't suppose you do.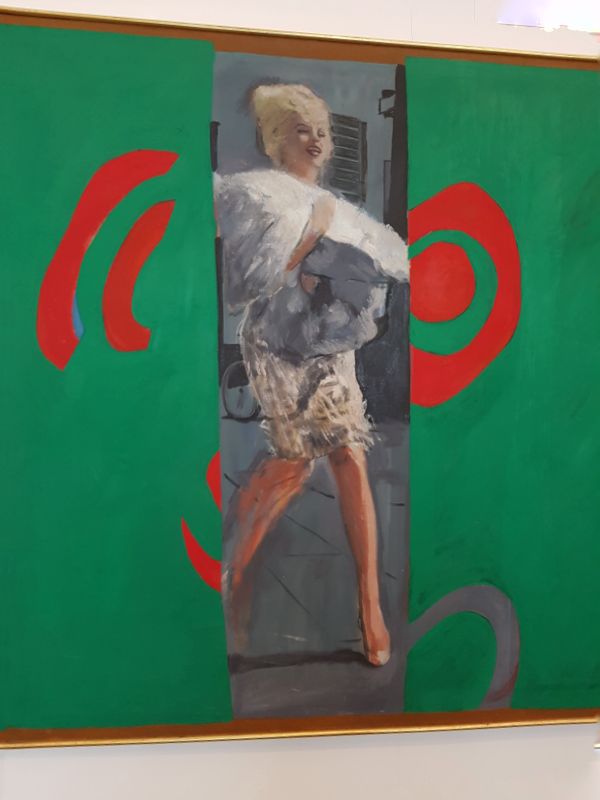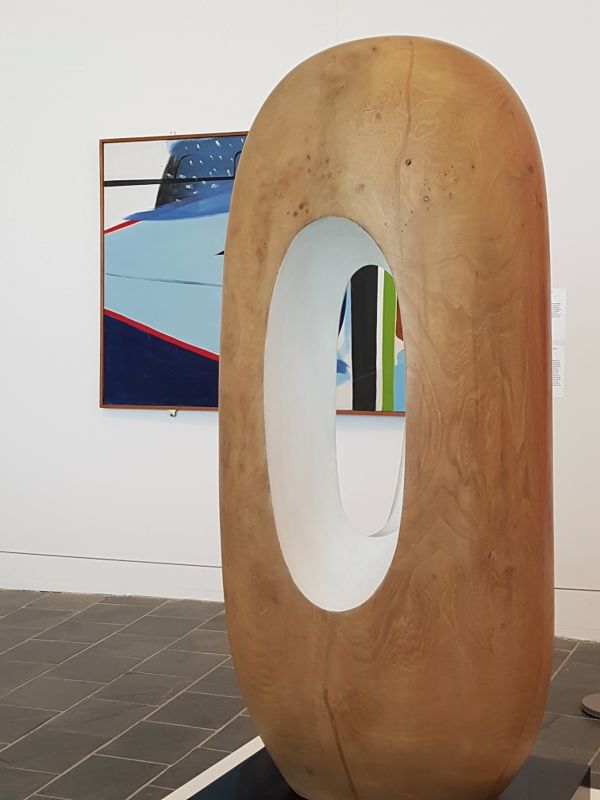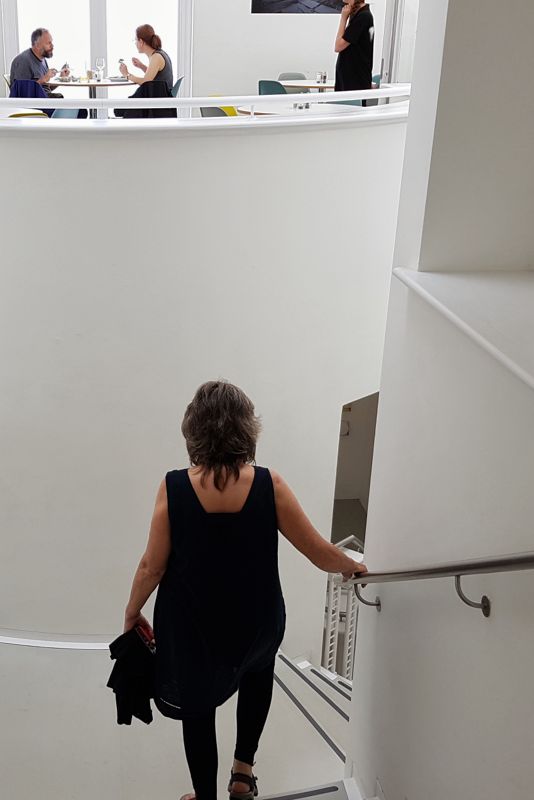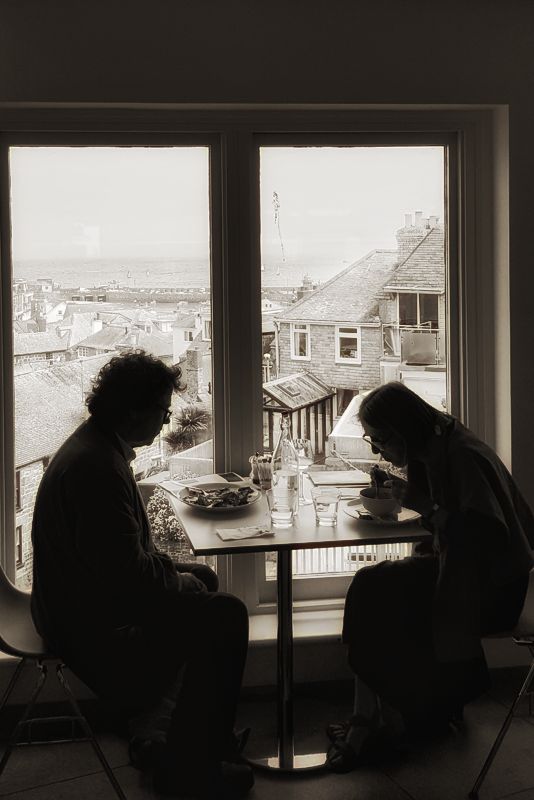 I liked one or two by a bloke, apparently influential after WW2, name of Peter Heron.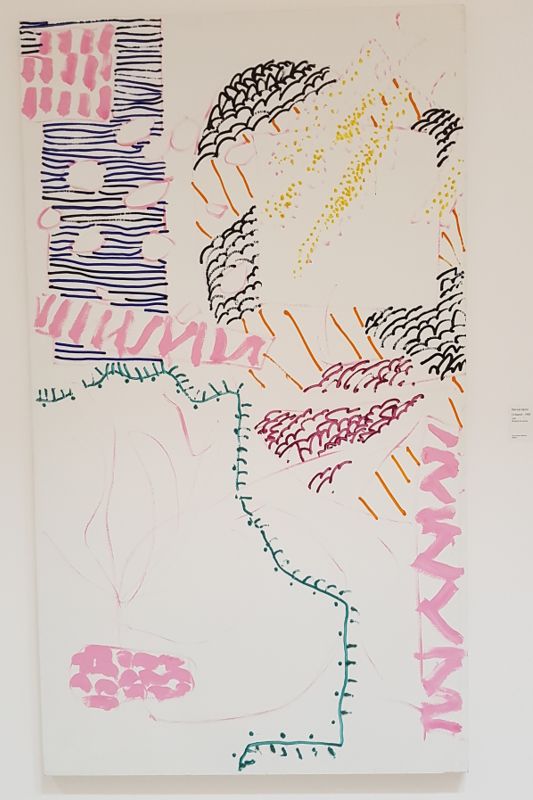 So that's me cultured out. I'm told by Jon and, independently, brother Ken – see his comments on previous post – the weather may put on a show tonight, with lightning and driving rain over land and sea. A good night to be under a slate roof – as opposed to gossamer thin plastic held up by a single arcing pole and a handful of pegs on top of some Atlantic cliff.
* * *