Fellow SheffieIders from eighteen to eighty-eight – if you want a great night out with live music from top quality musicians who know how to get folk on the floor and dancing, here's two city bands guaranteed to deliver. Every time. One's funk/jazz outfit, Montuno, the other Papa Soul – subtle clue to genre in the name.
If you're in the vicinity when either is doing a gig, don't even think about not going. Drop what it was you thought so important and get yourself and F*** Me pumps down to the venue.
Last night Papa Soul were at the Greystones – big pub in the neighbourhood of the same name, with a proud history of delivering top tunes. Back in the sixties it was the Highcliffe, the city's premier folk venue where you could hear the likes of Martin Carthy and Sheffield's own Tony Capstick. You had to be a Highcliffe Folk Club member to get in but its current incarnation as the Greystones opens its doors to all, and the music is more varied. Not in quality though. I've been many times and never had a bad night.
So here in pictures is Papa Soul, the Greystones, Saturday August 4, 2018. Speaking of Saturday nights, and on the off chance any Papa Soulster is reading, here's one for the repertoire – Loop de Loop from Johnny Thunder and his ladies. You'd do it in style and with shedloads of wellie.
But there I go, mixing my metaphors and digressing to boot. Last night I didn't take my serious kit, as used five weeks earlier when Motown Magic hit Sheffield. All I had was my Samsung Galaxy S7-edge. That kind of limits things. You're more or less at the mercy of stage lighting, with three consequences for me. One, shots showing the full nine piece band are poor, due to unevenness of lighting slowing exposures below the capacity to capture the action pin sharp. Two, it's even worse for the few dance floor shots I could bring myself to keep. Shame that: folk of all ages bopping like there's no tomorrow is a big part of the magic of gigs like this. Three, there's a bias towards the two or three best lit members of the band – and if we get down to it, one in particular. In a way that's acceptable when the two female vocalists and drummer/male vocalist so encapsulate the energy of the whole. All the same, I'll be back with my big boy's kit for the next gig to get good shots of every single member – you mark my words – and, while I'm at it, see if I can't do better on the floor.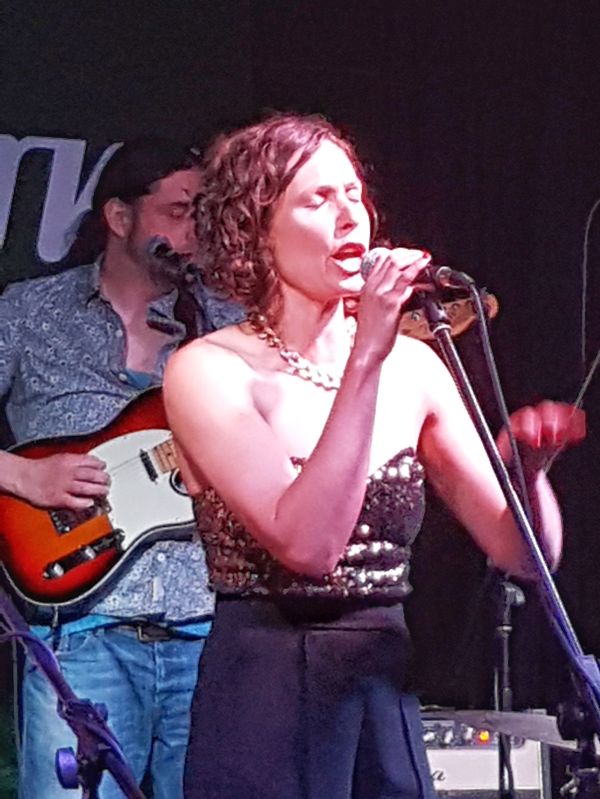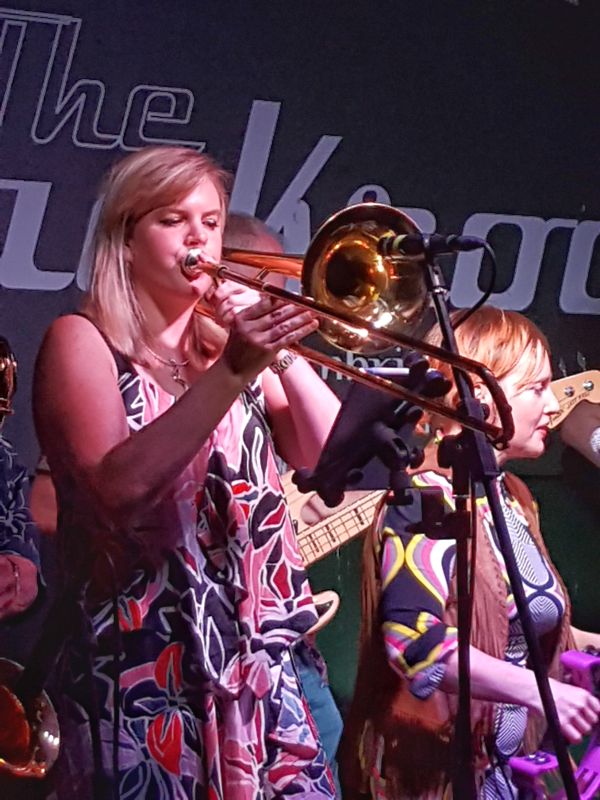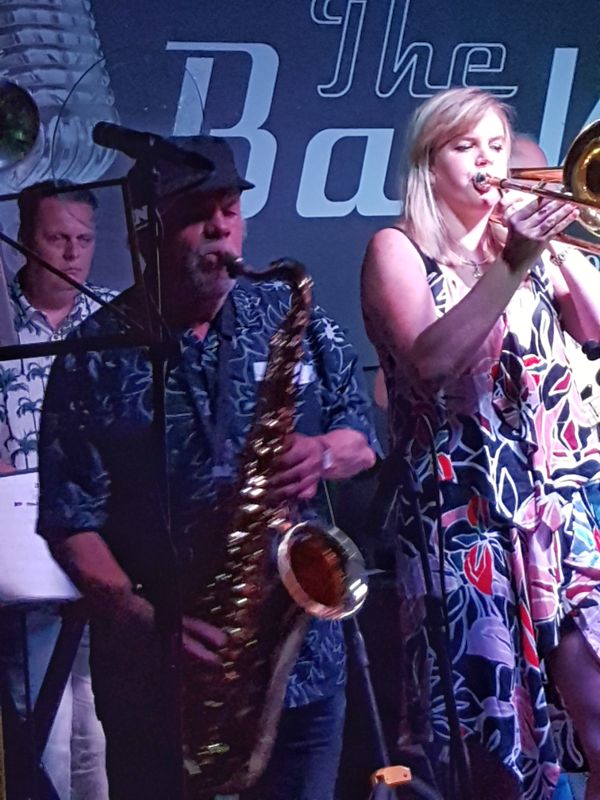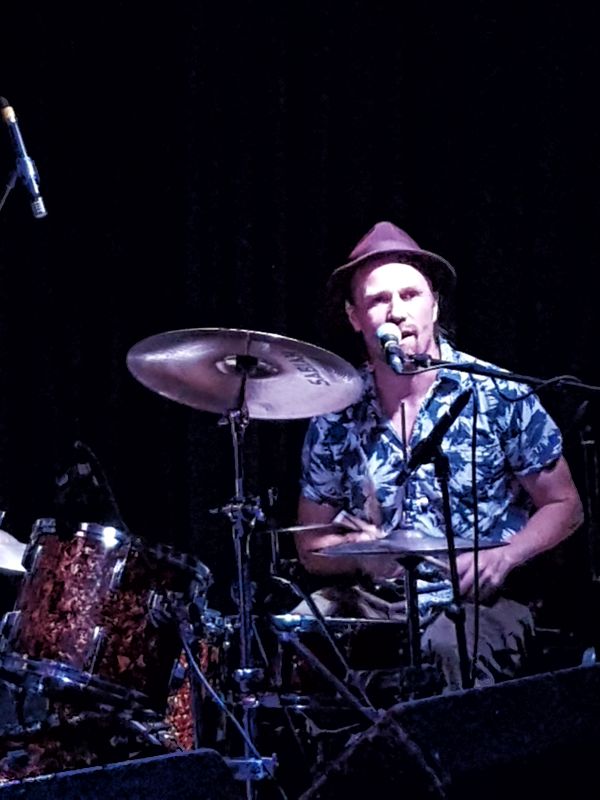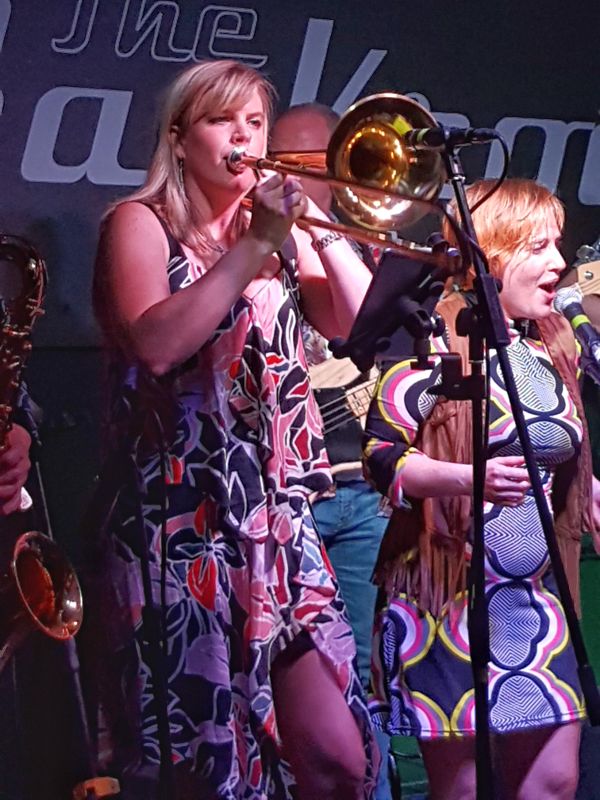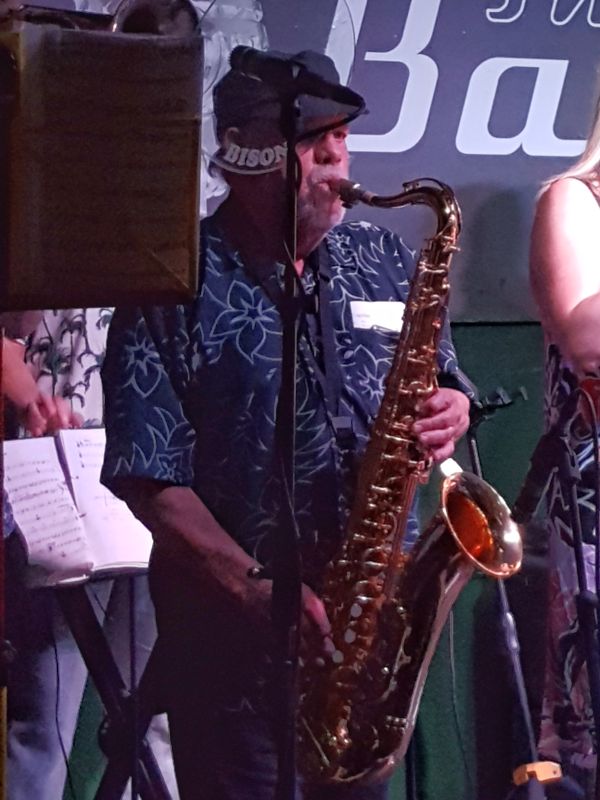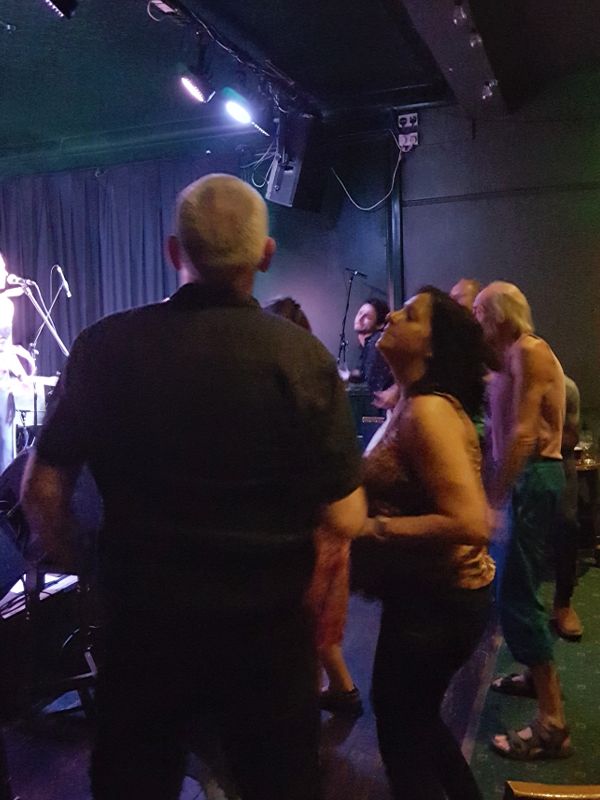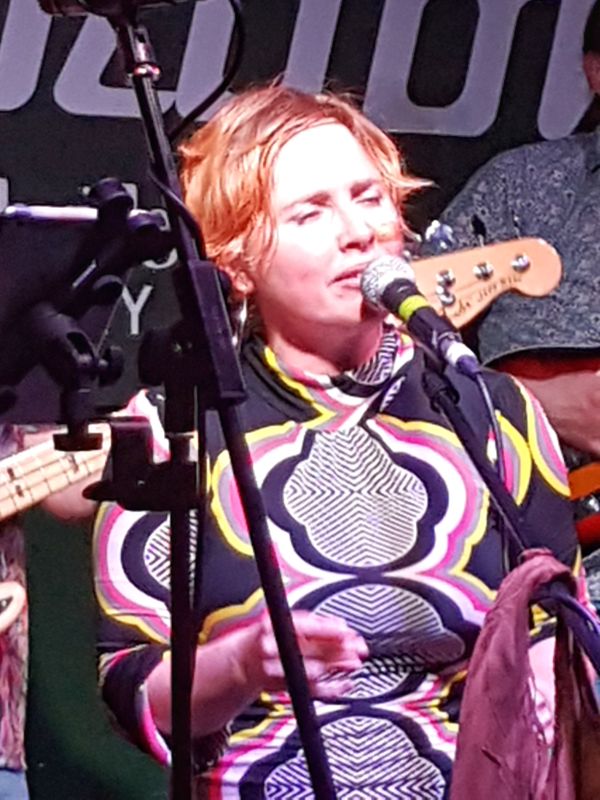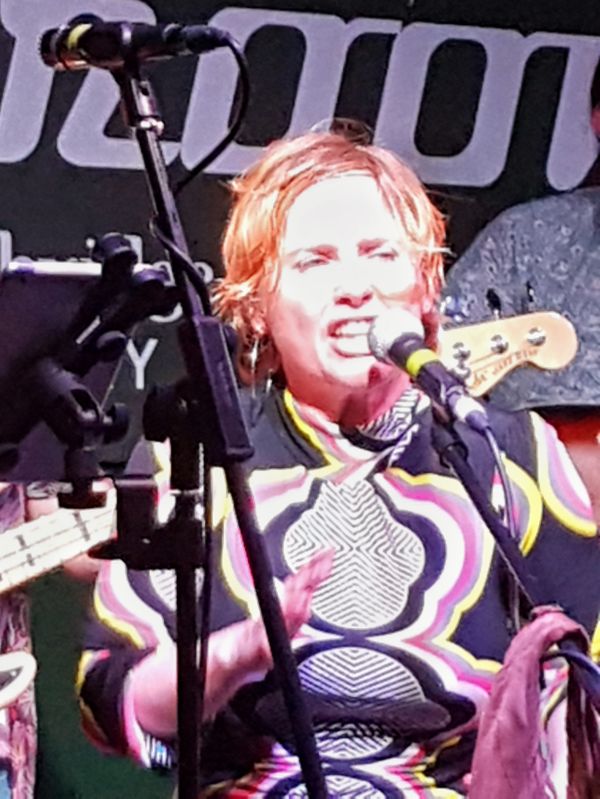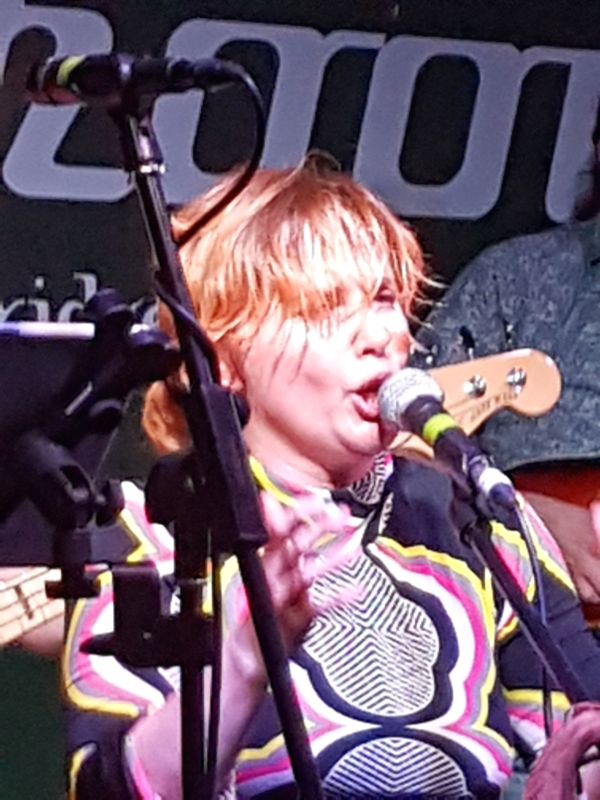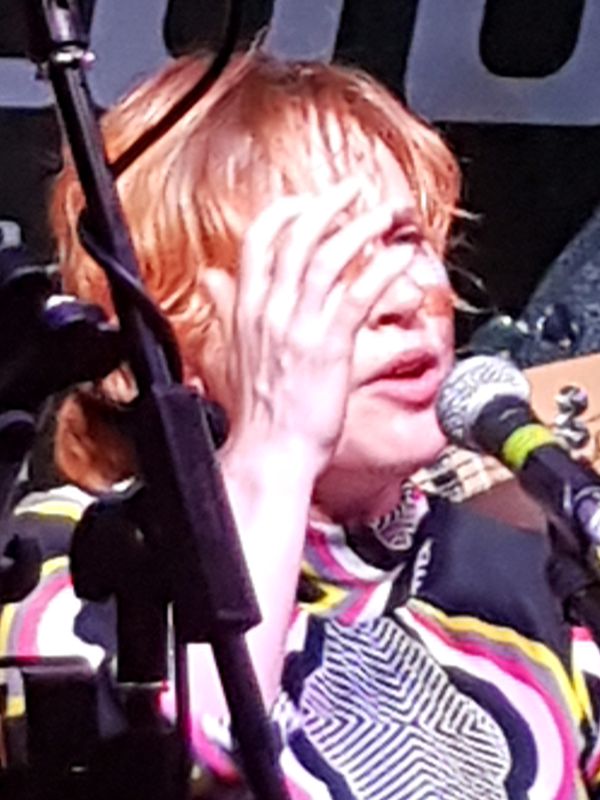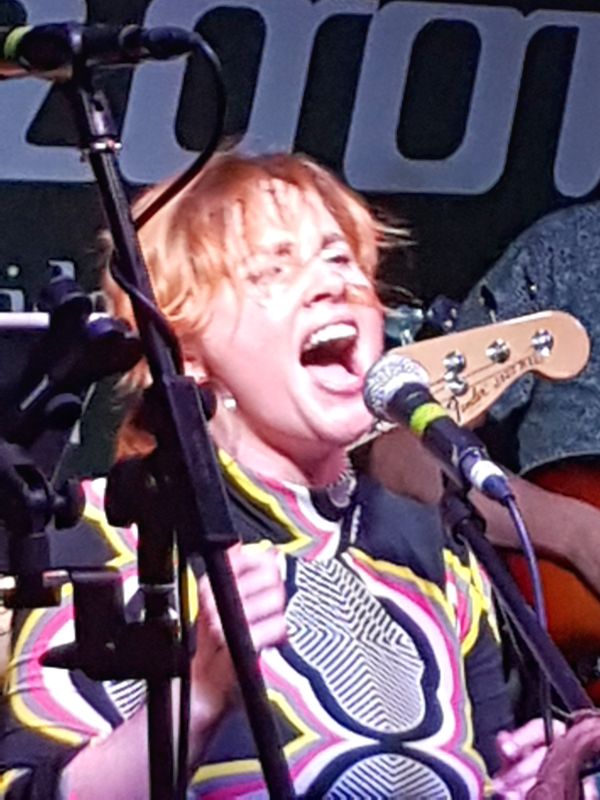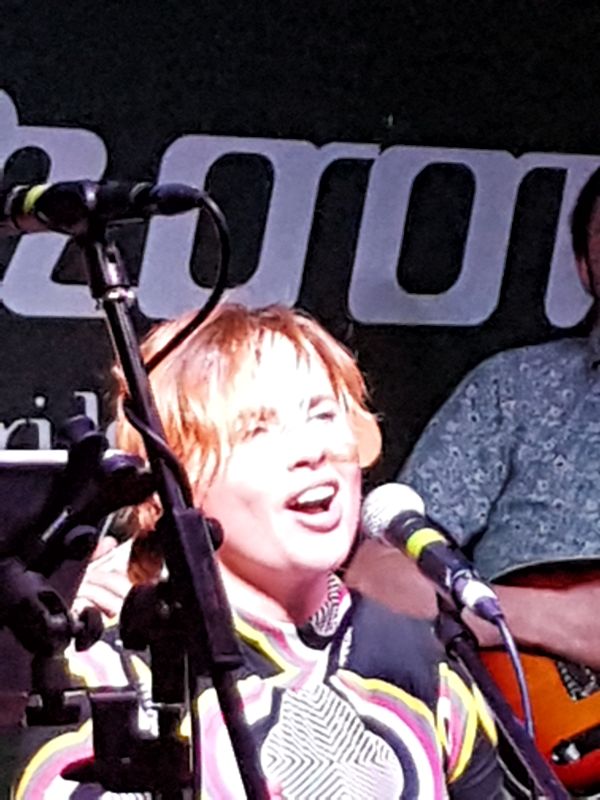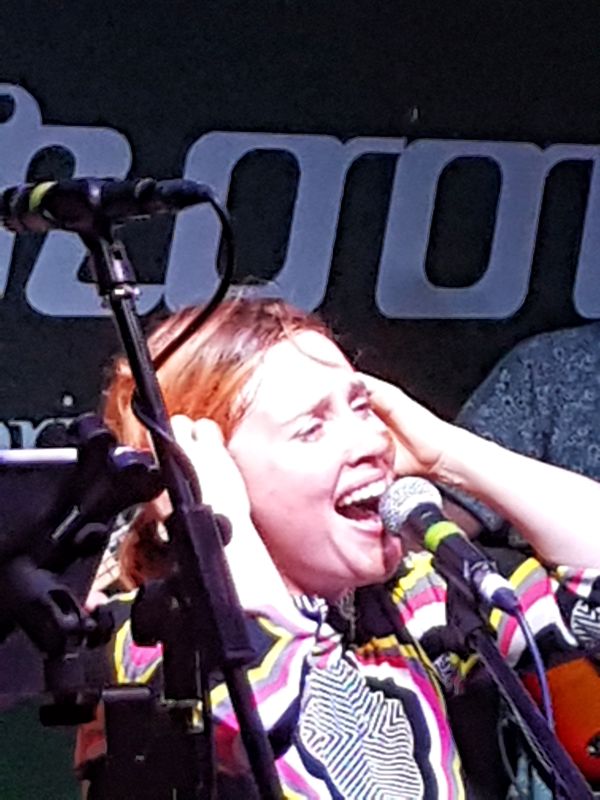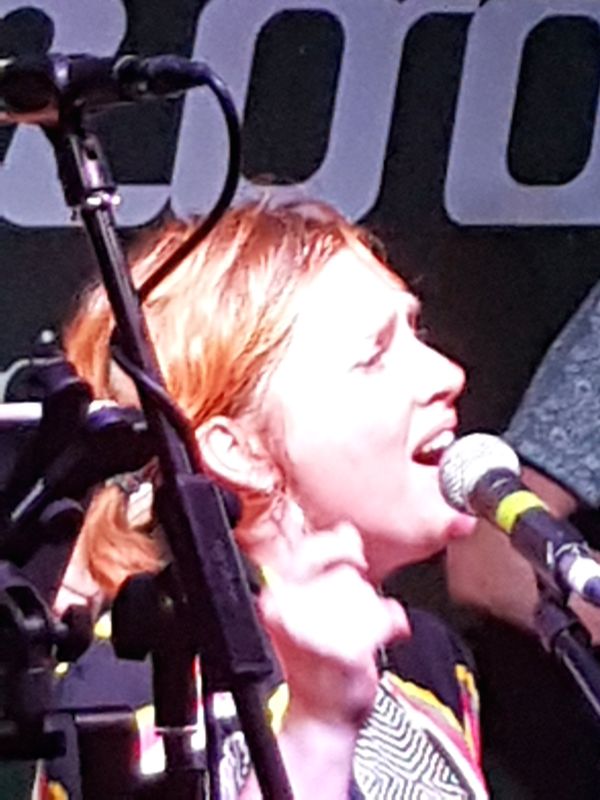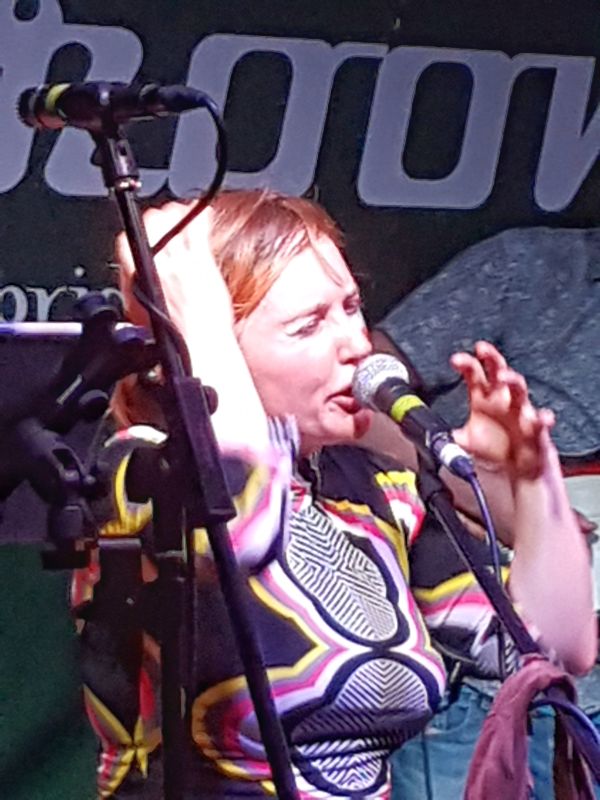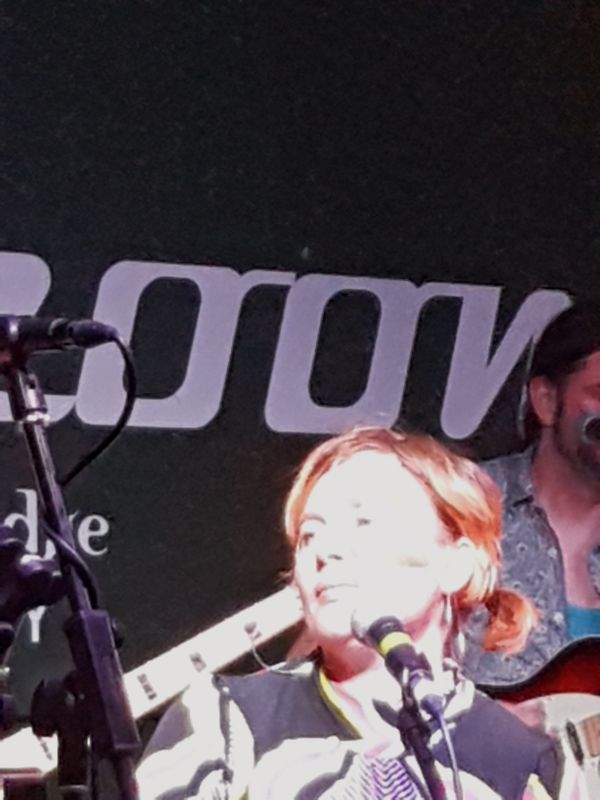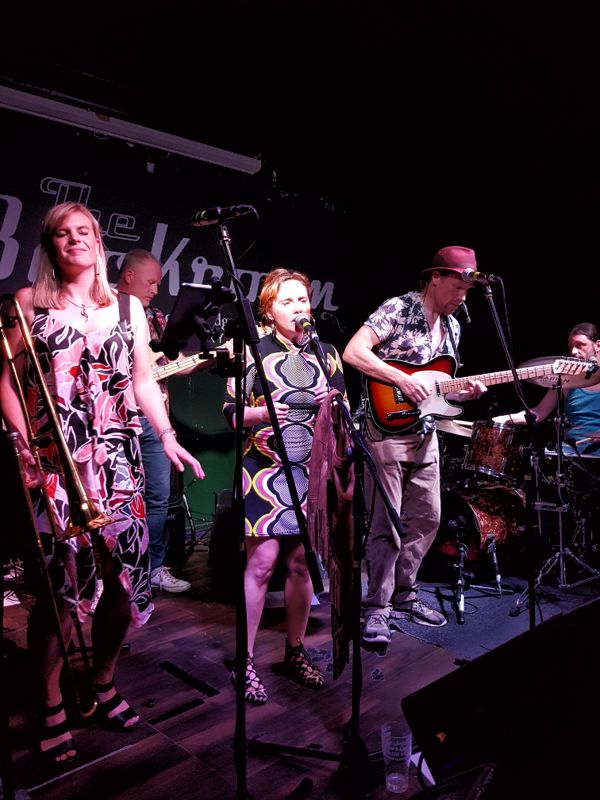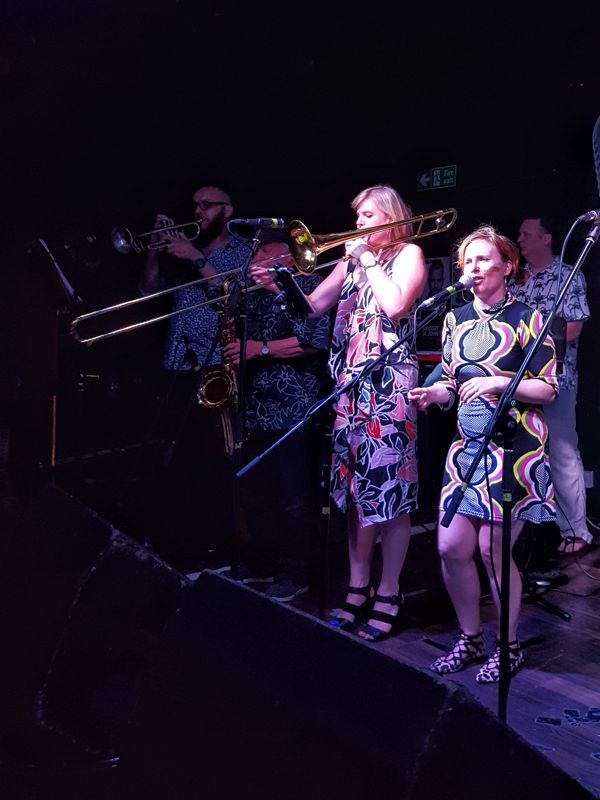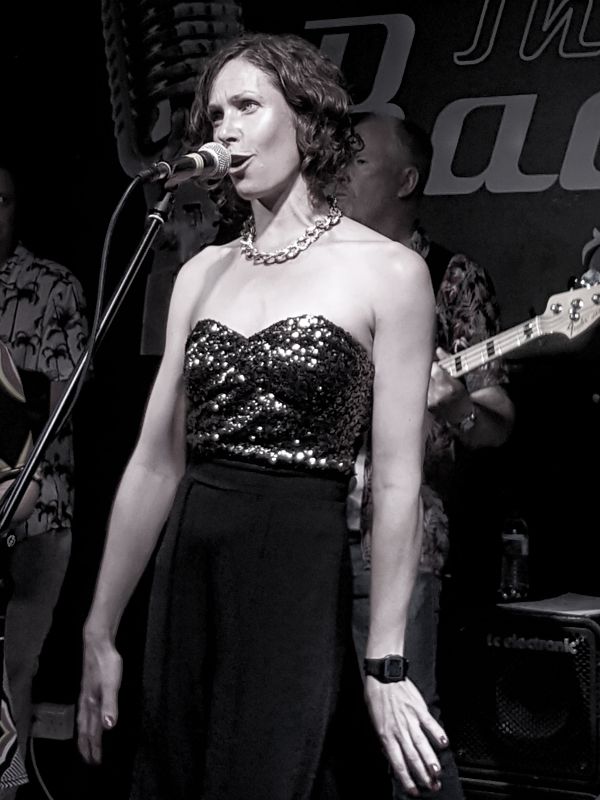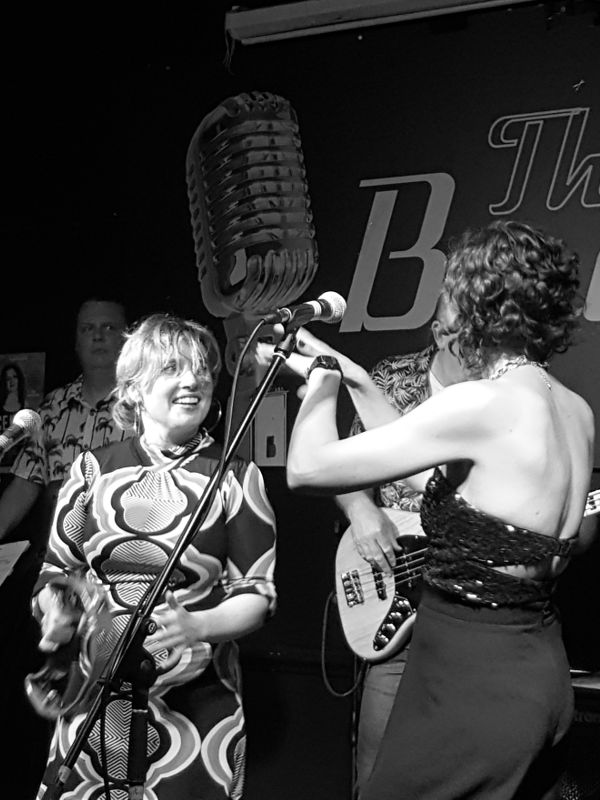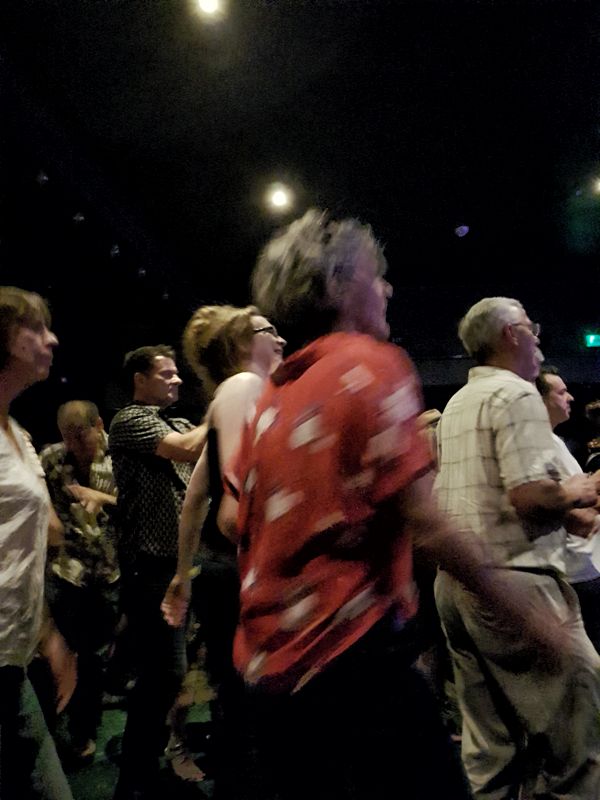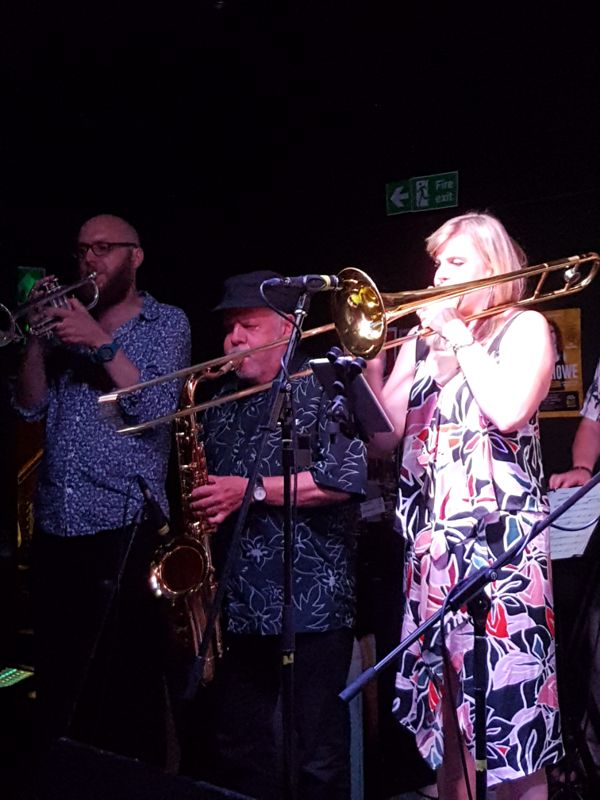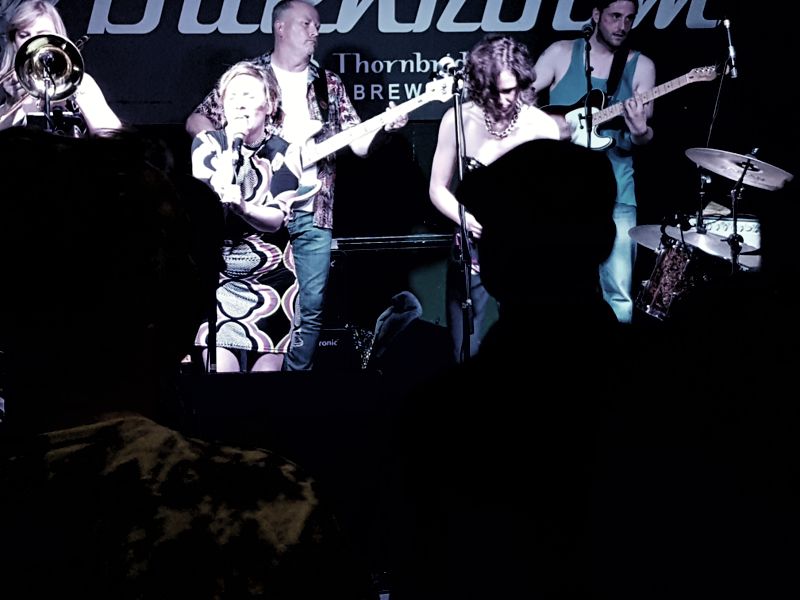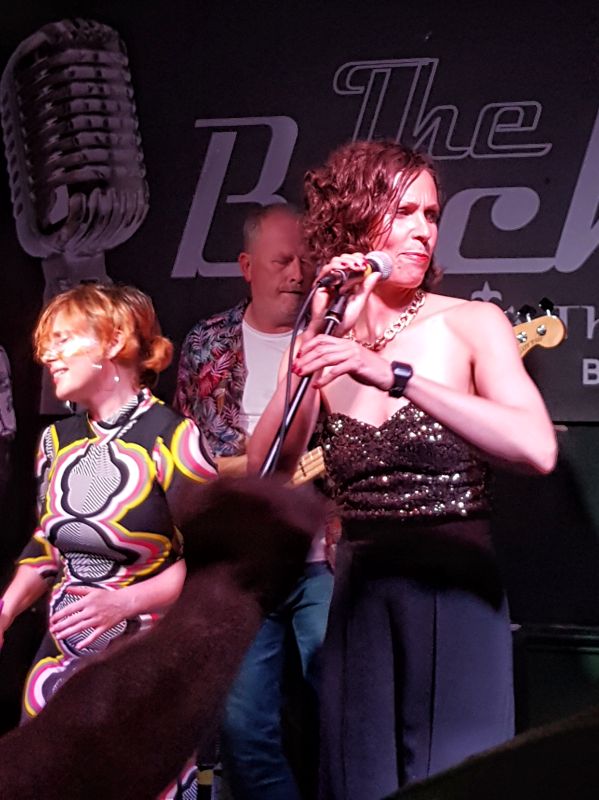 * * *