"Them smokestacks reaching like the arms of God, to fill a beautiful sky with soot and clay …" Bruce Springsteen, Youngstown.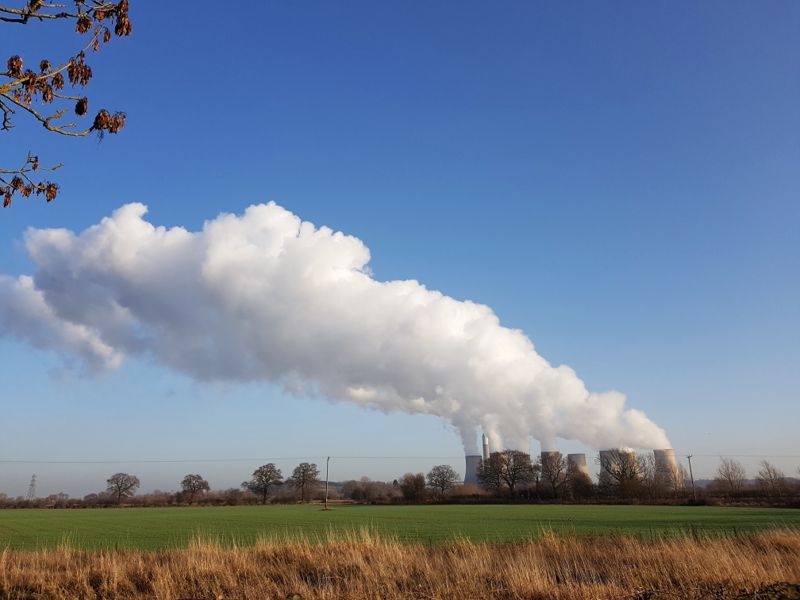 Scruffily coal fired, German owned Ratcliffe on Soar Power Station is not visible in all these pictures. Just in most of them.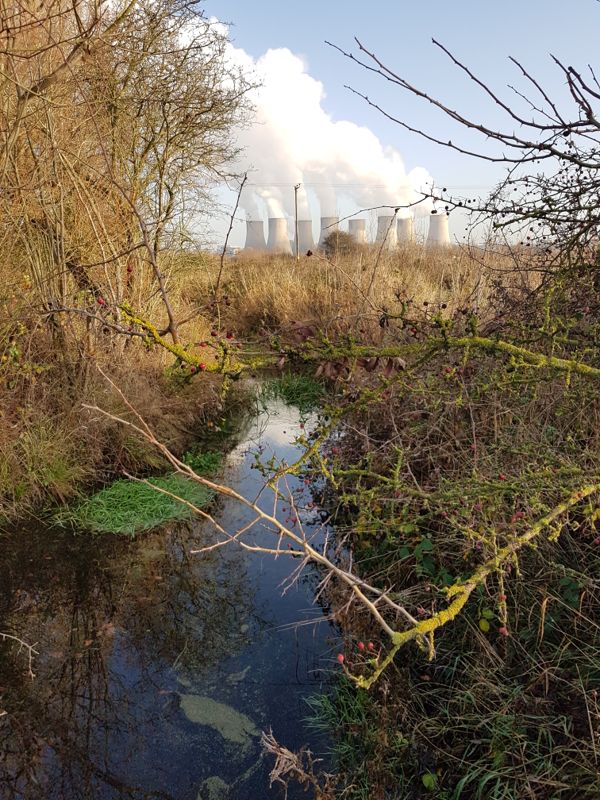 But from the moment my pal Bryan and I parked at Trent Lock – that watery crossroads where Trent is joined from the north by an Erewash Canal two miles after slinking by delipidated but characterful Long Eaton; from the south by Leicestershire's pretty River Soar – to the first sip, at hike's end, of a well earned pint in the Steamboat Inn, the slim phallus of its smokestack (lit at night for pilots descending to/ascending from East Midlands Airport) and elegant concaves of its eight cooling towers were never out of our sight. Not once. Their in-your-face placement, on a flatland topology where a javelin might sail through the airs of Notts County and Derbyshire before stabbing pit blackened horse pasture south of the Trent in Leicestershire, saw to that.