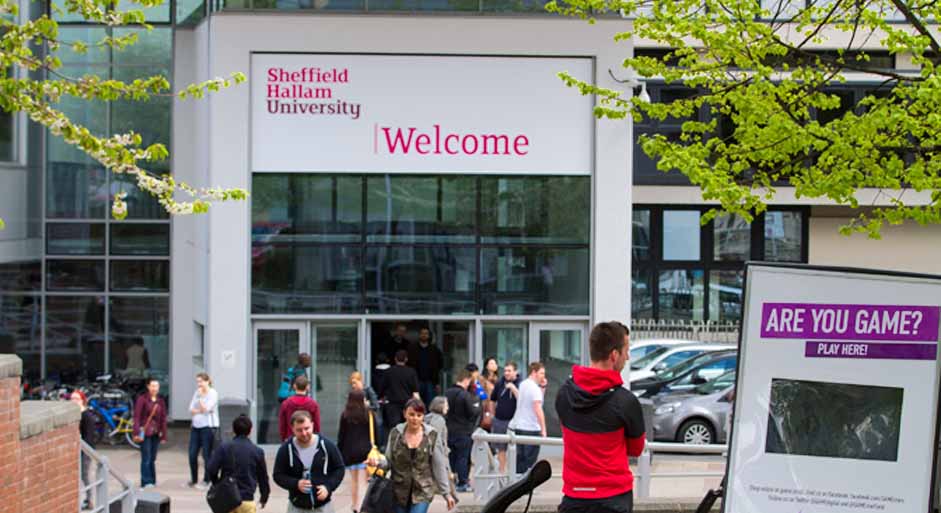 Roddis v Sheffield Hallam Part 7

Roddis v Sheffield Hallam Part 8
A significant judgment has been given by Judge Catherine O'Neill, following a two day Pre Hearing on April 17 and 18, six years and five months after I registered my complaints of less favourable treatment as a part time lecturer at Sheffield Hallam University. It is not at this stage clear whether Hallam will appeal her ruling that I did "broadly similar work" to that of my full time comparator. 1

A fuller account of my struggle with Sheffield Hallam (SHU), with only Part 7 unpublished for now,2 can be gleaned from the links above. On settlement of this case, win or lose, I will give a more detailed and complete account. Meanwhile, a timeline.
Autumn 2012 – I lodge internal grievance proceedings over loss of some ninety percent, with no explanation given, of my work as an 'associate lecturer'. (I'll later find I was one of more than eight hundred academics, a third of SHU's academic workforce, on a zero hours contract.)
December 2012 – dissatisfied with SHU's handling of my grievance, I register a claim with the Employment Tribunal Court. At this time there is no fee for bringing a tribunal case. I will spend £2,000 on legal advice3 – and invest many hundreds of hours – but am unrepresented.
August 2014 – Judge Robert Little throws out my case. The Part-time Workers (Prevention of Less Favourable Treatment) Regulations 2000 demand that two tests be applied before the specifics of a case may be Heard. Judge Little's ruling is that I fail the first test: that my contract of employment was not of the same type as that of my comparator, Mark Leader.4 Exhausted, and faced with a £1200 fee to appeal – Justice Secretary Chris Grayling having in 2013 brought in tribunal fees –  I want to throw in the towel. Happily, my friend and advisor Kaye Carl urges me to appeal anyway as no money is required up front. "It will just time out", she says, pushing a form in front of me within minutes of Little's judgment. Absent mindedly I sign it, and vow to get on with my life.
Late 2017 – Kaye emails that, Unison having had Grayling's fees declared unlawful,5 a trawl of dormant appeals, timed out for non payment, finds mine to have sufficient prima facie merit to warrant a Hearing. Kaye opines that a second request for legal aid from my union, UCU, may now succeed. She is right.
March 2018 – with solicitor and barrister now in my corner, Employment Appeal Tribunal Judge Mary Stacey, sitting in London, overturns Little's ruling. My comparator and I were, she finds, employed on the same type of contract after all. Her judgment provokes much comment from employment law and human resources pundits (search Roddis v Sheffield Hallam) but I must now pass the second test laid down by the Regulations. Were we doing "broadly similar work"?
November 16 2018 – this second question is to be Heard. Hallam resists via an unusual ploy. It finds a biddable witness in Eve Stirling, a lecturer willing to be used in its attempts to deny my claims a Hearing. Her function is to show that unlike herself – who does a little teaching, some junior management and enjoys a generous research allowance6 – my named comparator is an anomaly. I say unusual because not only is she the anomaly in a post 1992 university, its income derived overwhelmingly from teaching,7 but in any case the Regulations make no provision for such a defence. They demand only that the full time comparator be a real person who satisfies the two conditions identified. In the event, her testimony under cross is irrelevant due to Judge Philip Rostant's recusal (a drama in itself, and the subject of the yet to be published Roddis v Sheffield Hallam Part 7) and her lack of availability, on ground of pregnancy, for the rescheduled Hearing.
April 17-18 2019 – the 'broadly similar work' question is now to be decided by Judge Catherine O'Neill. Hallam has found another volunteer to help ensure my specific complaints are never Heard and, more importantly, to maintain the 'operational flexibility' afforded by casualisation. (Sheffield Hallam uses the firm, Eversheds, known in the legal world for bullishness. How much tax-payer money it has spent on stopping my case in its tracks is anyone's guess. I will make a FoI request in due course but am not confident of a meaningful answer.)
Hallam's new witness is Patrick Wichert, known to me as a former colleague.8 Though he did no research himself during or after (and none of note before) the relevant period, his testimony echoes Dr Stirling's curious claim that my comparator is atypical as he did no research and no management. As noted, this is not a line of argument recognised by the Regulations but that's the least of it. Mr Wichert now has the task of explaining – on the stand, on oath, and on the receiving end of my barrister's courteous but prolonged and incisively forensic probing – why, given his resounding claims as to the vital importance of research publication to the Sheffield Hallam business model, he himself pens not one word of the stuff.
In fact he has a task more daunting yet. With Hallam committed to rubbishing my comparator, who gave this employer a quarter century of unblemished service and was line managed in his last years by none other than Mr Patrick Wichert, the latter's witness statement (a document in the public domain for the sake of judicial transparency) has it that …
… whilst Mr Leader was allocated working hours for research and scholarly activity … he never actively sought to progress beyond the basic scholarly work required to teach established subjects. Mr Leader is truly an anomaly in this respect [and] a difficult individual to manage.
A difficult individual who, damningly,
… liked to teach
And …
… had no interest in submitting research articles or develop[ing] his profile towards this.
Notwithstanding Mr Wichert's own zero output during the six year period of relevance here (or for that matter in the seven years since) he goes on to claim that:
… I regard this as a fundamental aspect of his role. The only way he could [not?] do this was because other members of the department carry out research so Mr Leader has been lucky enough to benefit from their research.
Unfortunately for Mr Wichert, he must explain why in not a single written appraisal – far less by escalation to disciplinary proceedings – did he record the 'concerns' he now claims to have had in respect of the man he was charged with managing.9
*
Judge O'Neill's ruling will shortly be on the web for public viewing. In the meantime I'll close on three excerpts from its written reasons …
Research cannot have been an essential requirement for a lecturer in the period 2006 to 2012. Mr Leader did none without any criticism or sanction and was in fact promoted. The Claimant accepts he has done little research but in the relevant period did more and published more than both Mr Leader and Mr Wichert. I find that Research is not a material difference between the work of the Claimant and his comparator …

…  The main witness for the respondent was Mr Wichert. I found him to be a less reliable witness than the Claimant and Mr Leader although I stress not a dishonest witness.
… I infer from Mr Wichert's evidence as a whole that the focus of the University has been changing and whereas, when it was a polytechnic it was almost exclusively a teaching institution, over the years to date various financial drivers have made research more important. However, I do not find that research is as important as teaching in a lecturer's role and that it was not unusual for a lecturer in the relevant period 2006 to 2012 to do no research at all and to focus on teaching.
No, on second thoughts I won't close there. This has been a long and hard struggle. Regardless of final outcome for me, the two victories gained are generalisable and have ramifications for thousands of lecturers consigned to Britain's gig economy by a higher and further education sector whose insidious marketisation has driven all manner of malaise. Thanks are due to key allies, each a vital link in the chain. Absence of even one link would assuredly have led to a very different outcome.10
Kaye Carl, whose unwavering faith in my case, and astonishing eye for significant detail, puts me forever in her debt.
Mark Leader. Though now retired, Mark's intelligence, strong sense of right and wrong, and courage to stand and be counted even while still a Hallam employee11 also place me forever in his debt. We weren't pals at the outset – rather, friendly colleagues; my choice of him driven by degree of overlap in our work – but are now!
UCU, which provided an outstanding solicitor in Rakesh Patel – and three fine barristers in David Mazzarelli, Tom Coghlin and, his schooldays a thing of the past, Tom Brown.
Unison, which fought a blistering campaign to have Chris Grayling's odious tribunal fees thrown out as an unlawful denial of access to justice. In their four year lifetime, ET cases plummeted by 70%, as green a light as ever there was to employer-employee abuse.
All have been vital to getting my case this far, against the odds. But I want to thank others who made a difference. Jools Coggon, John Walton and Louise Webb were involved at the outset and gave the support of true friends. Two pals and boffins, Professors Dave Waddington and Noel Williams, were willing to affirm that I led modules, a fact of material significance to my case. Rinella Cere, Peter Jones and Deborah Adshead, good friends all, were brave enough to put their heads above the parapet in offering, while still at Sheffield Hallam, public support.
Thank you.
*
Appendix: Documents for the Hearing
* * *