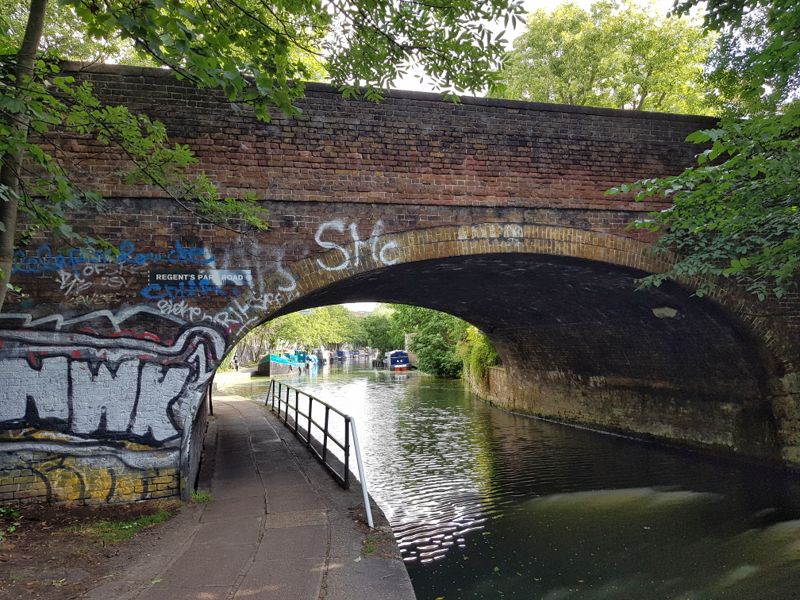 My highly acclaimed River of Fear post drew to its cliffhanging close with me settling down for the night, after a harrowing four hours afloat between Langham Bridge and Merrydale Farm, at the side of a lock where Grand Union Canal and River Soar merge in deepest Leicestershire.
Now here I was again on that selfsame canal, a hundred miles or so to the south. On Sunday at three am I'd dropped J & C at Heathrow T2 for a flight to Romania. Half an hour later a secluded spot on a Slough housing estate, minutes from the M4, had me with driver seat down, unzipped sleeping bag draped over my torso. After three hours of shut-eye I motored into North London, where the cognoscenti can still find a street or two yet to adopt Residents Only parking.
A free bus ride – the 09:30 rule is weekdays only – had me at Camden Lock before eight. I'd left kayak in car but, on what looked set to be a fine day, a towpath stroll taking in Regents Park, Lisson Grove, Maida Vale and Westbourne Park would be just tickety-boo. I might then cut west of Paddington and north of Bayswater to take in Portobello and Golborne.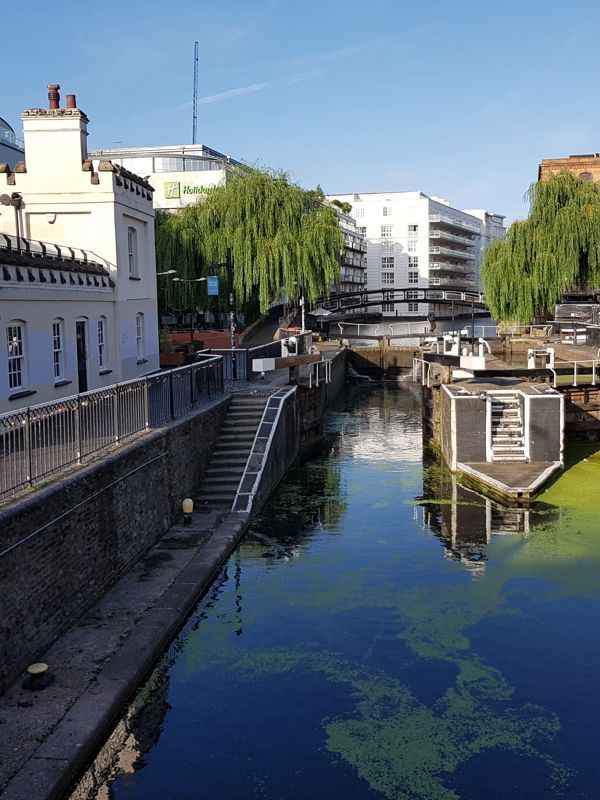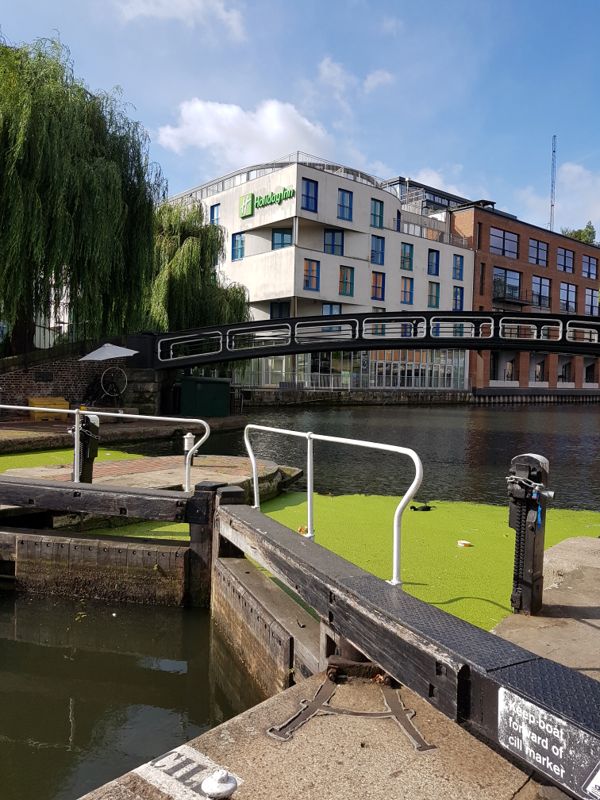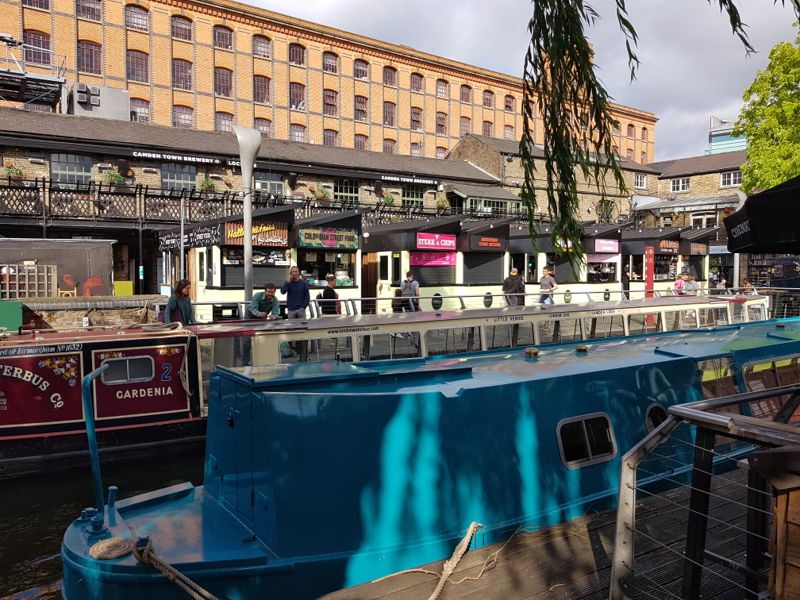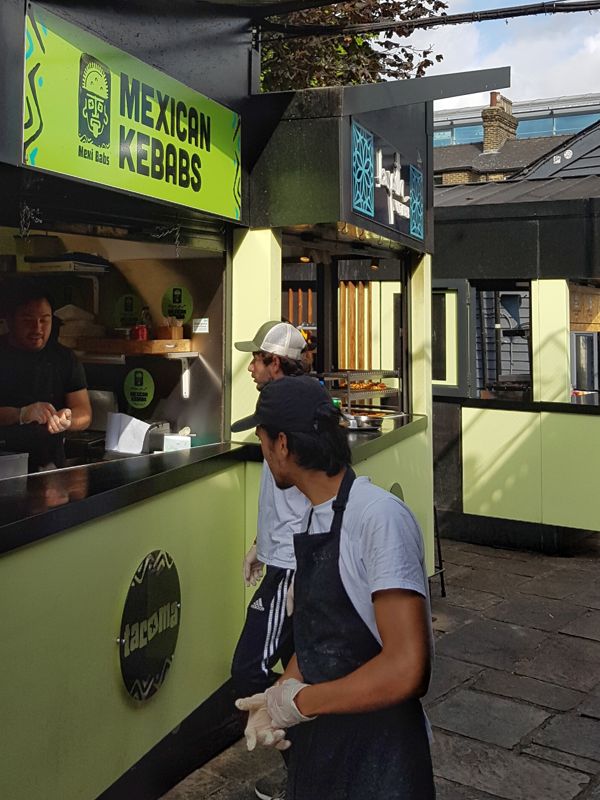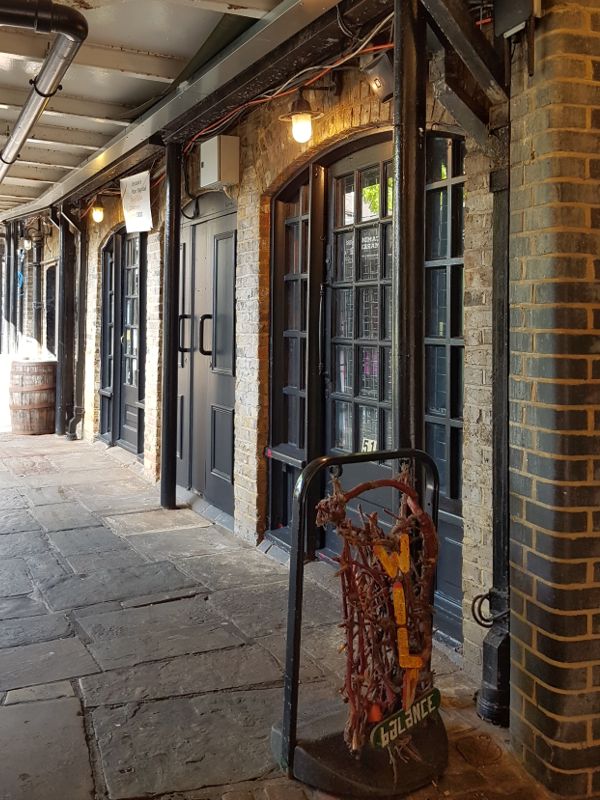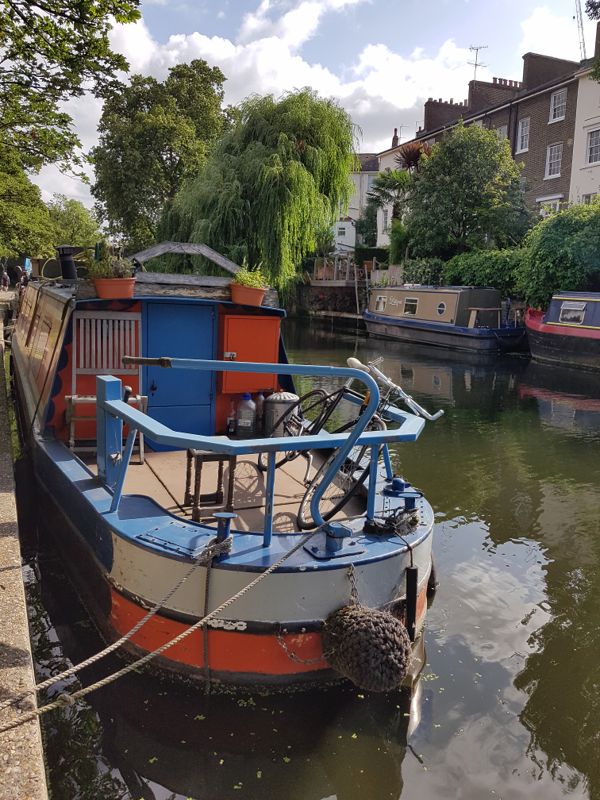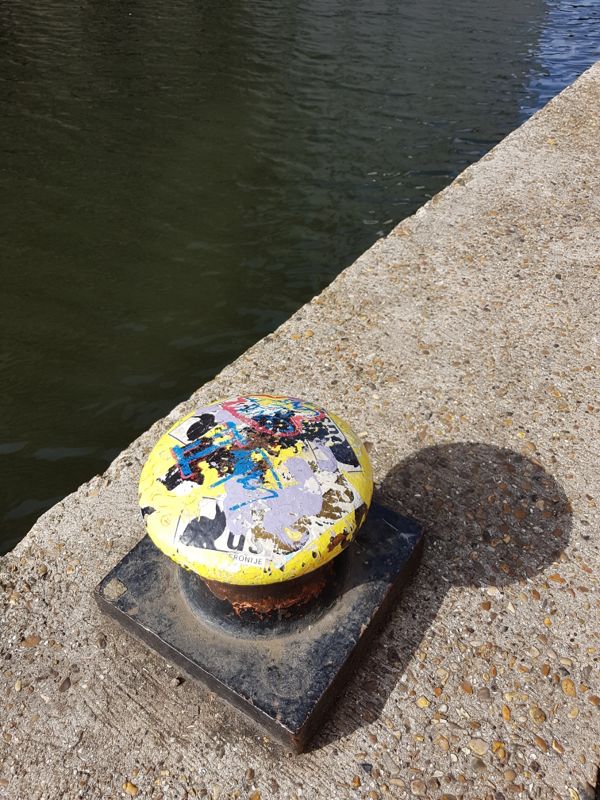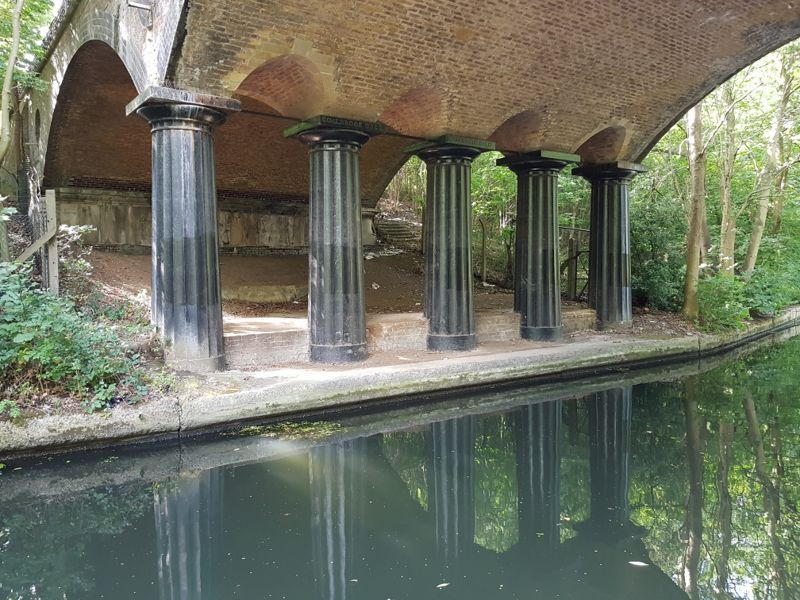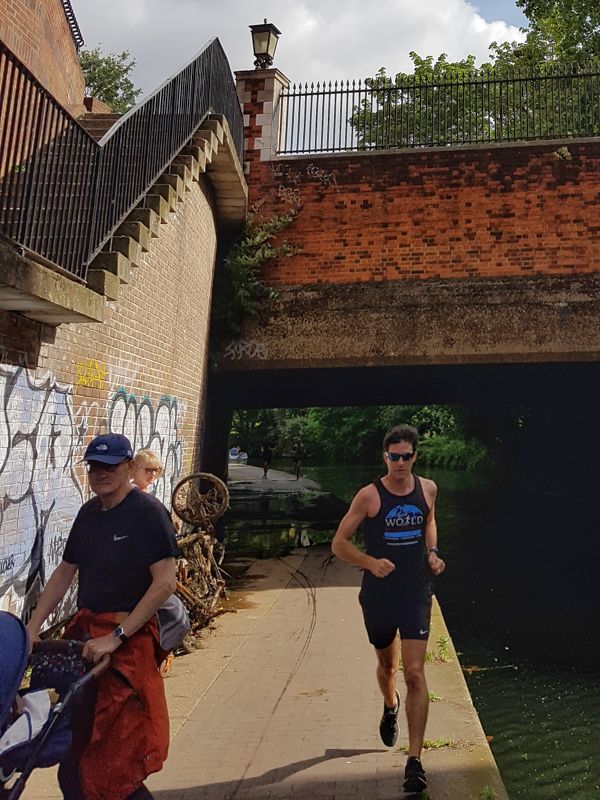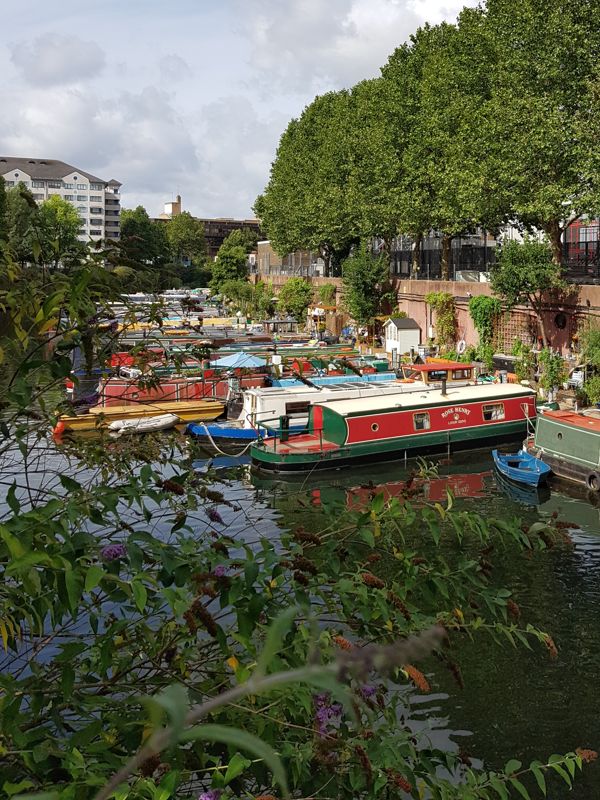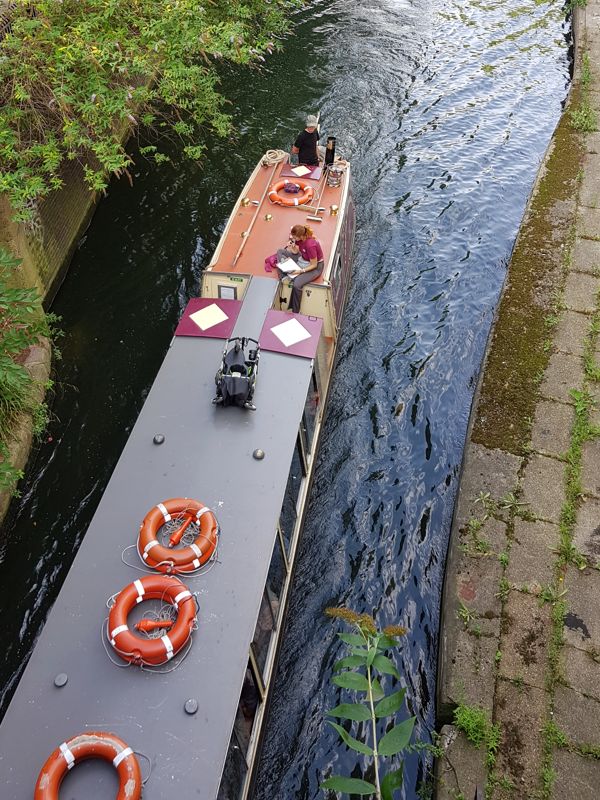 Cafe Laville, Little Venice.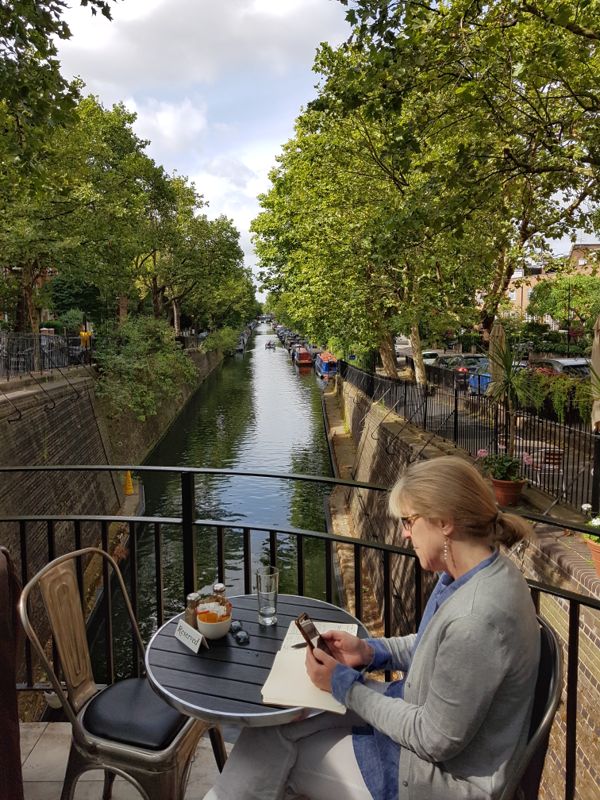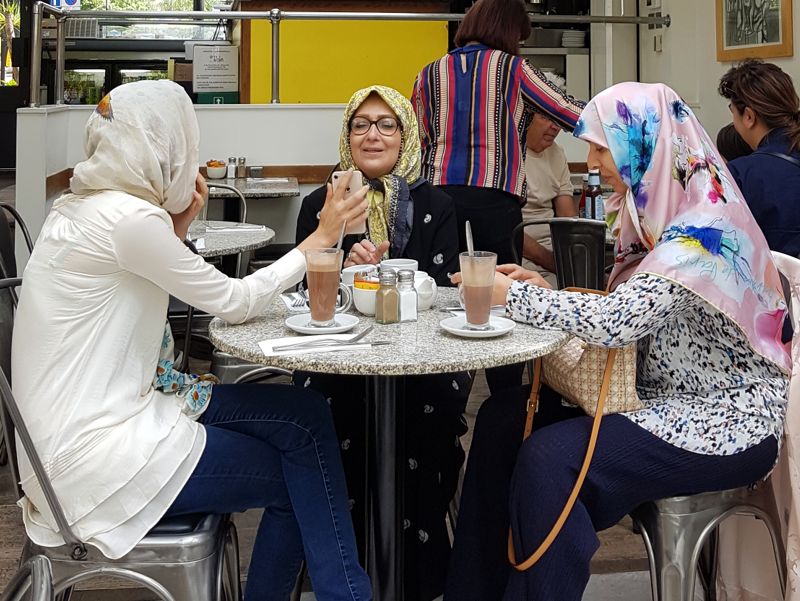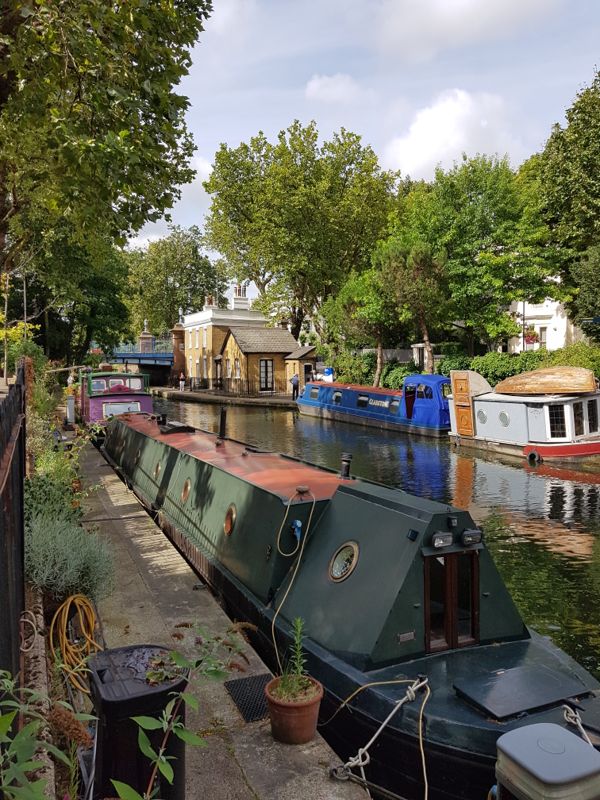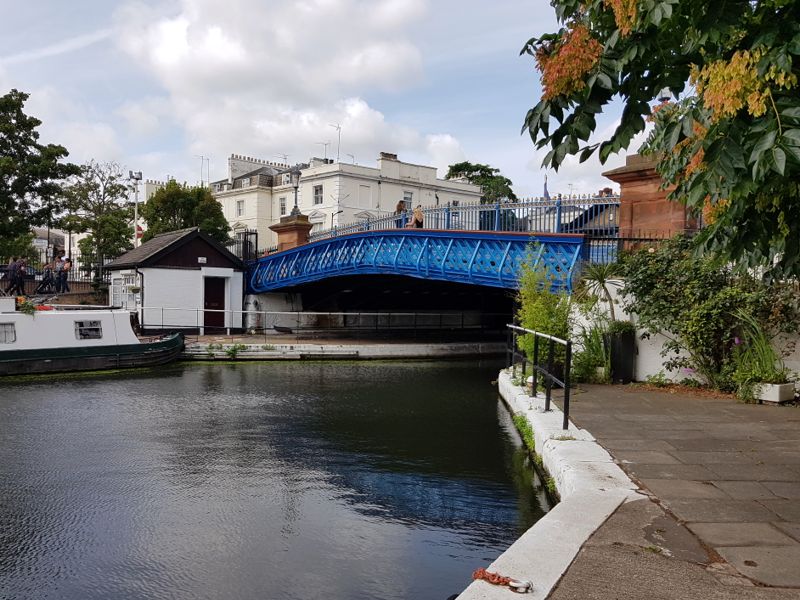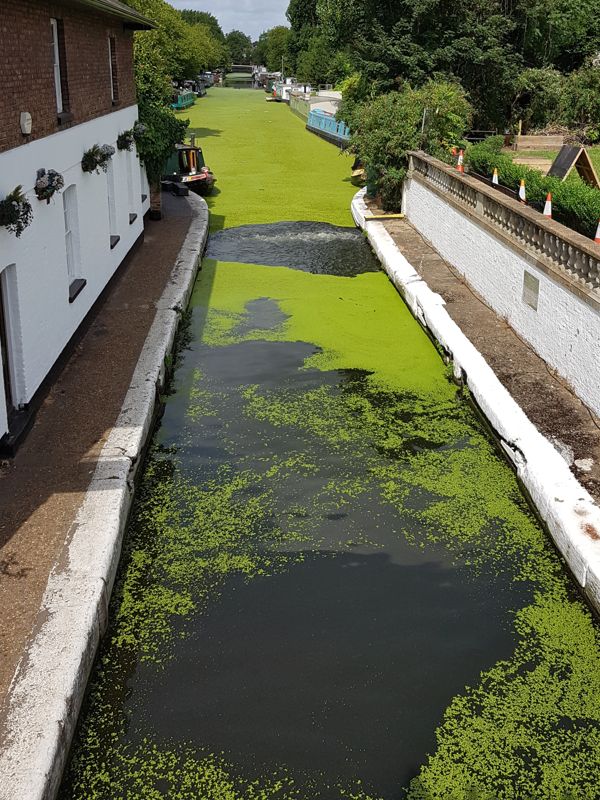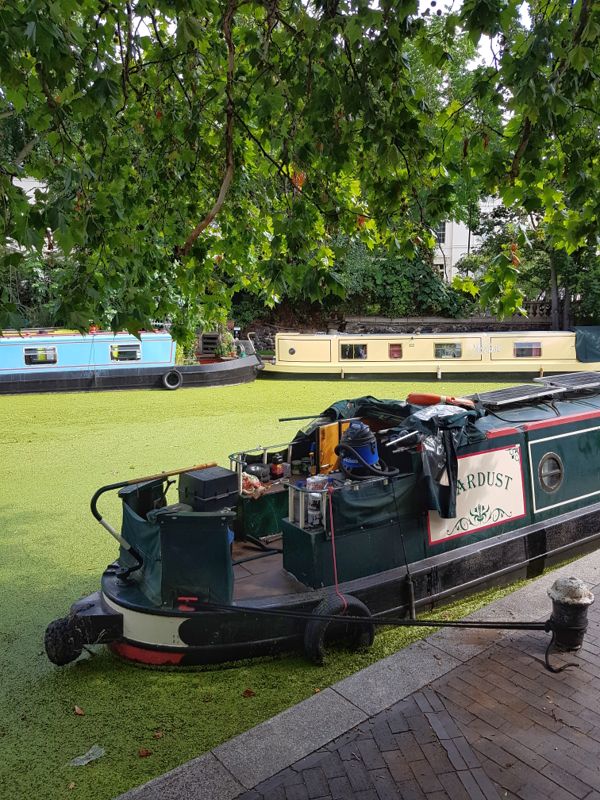 To express derision at some foolish notion or claim, the two-syllables-plus-one construct (or one-plus-two) has a long heritage. Codswallop evokes the dreary fifties, East Cheam and Tony Hancock. But poppycock, balderdash and tommyrot have their time and place too.
Not same but simmler is clusterfuck.
Then there's fiddlesticks, with its whiff of Georgiana.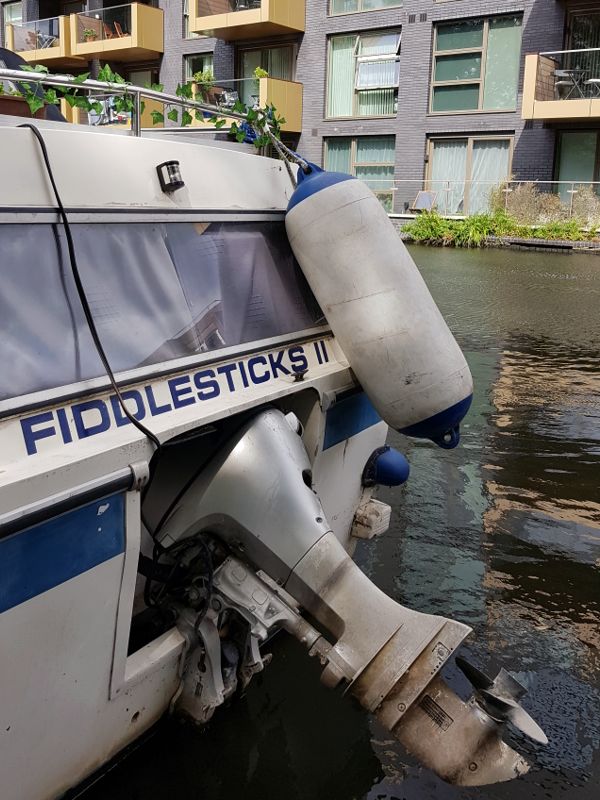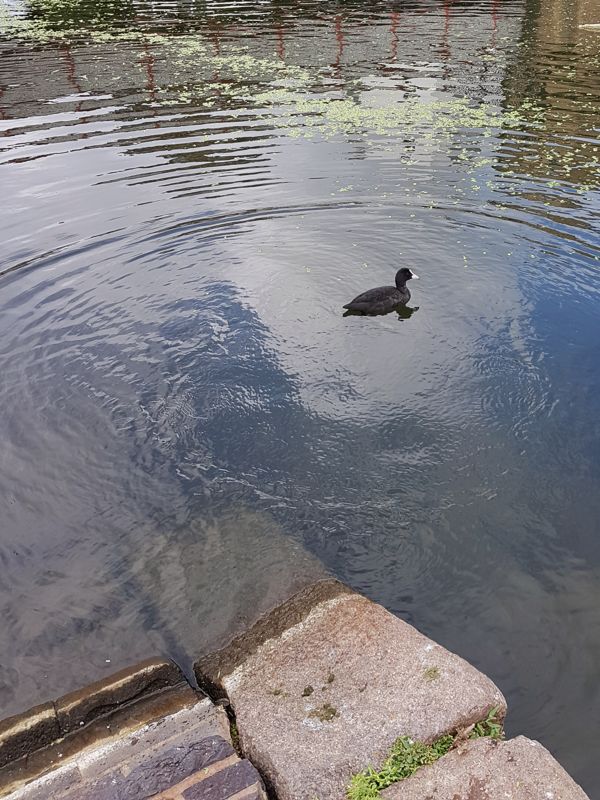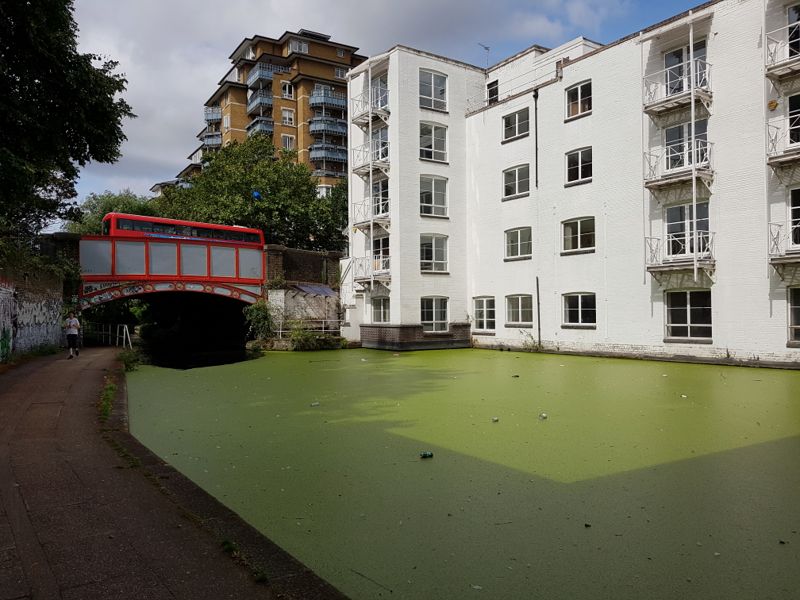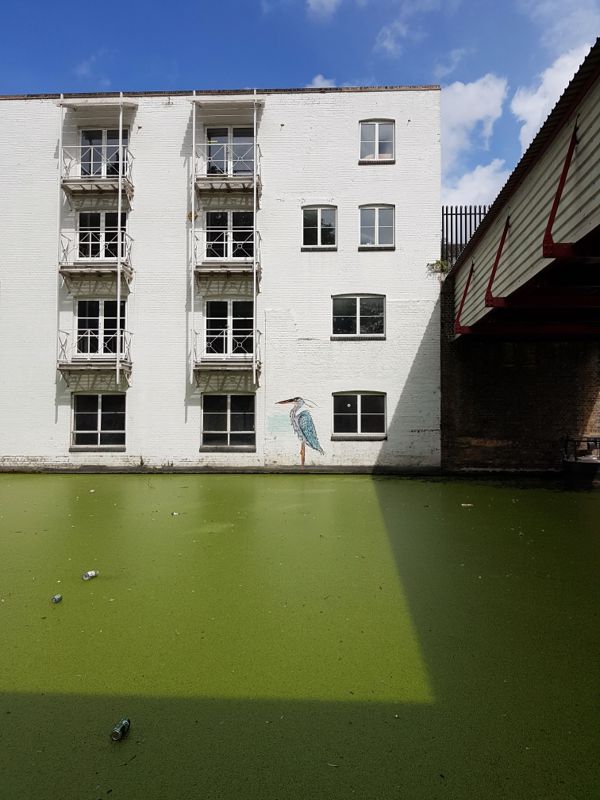 Canalled out, I swung southwest at Westbourne, away from Grand U. and towards Portobello.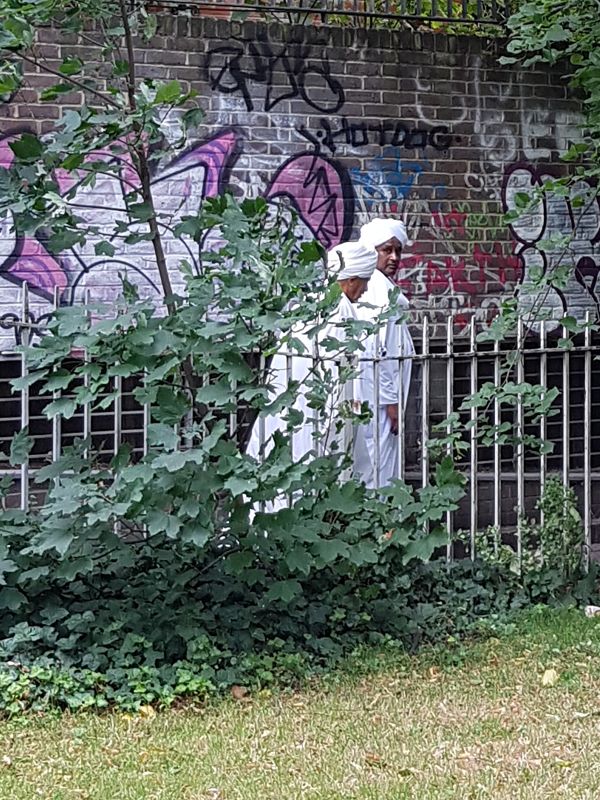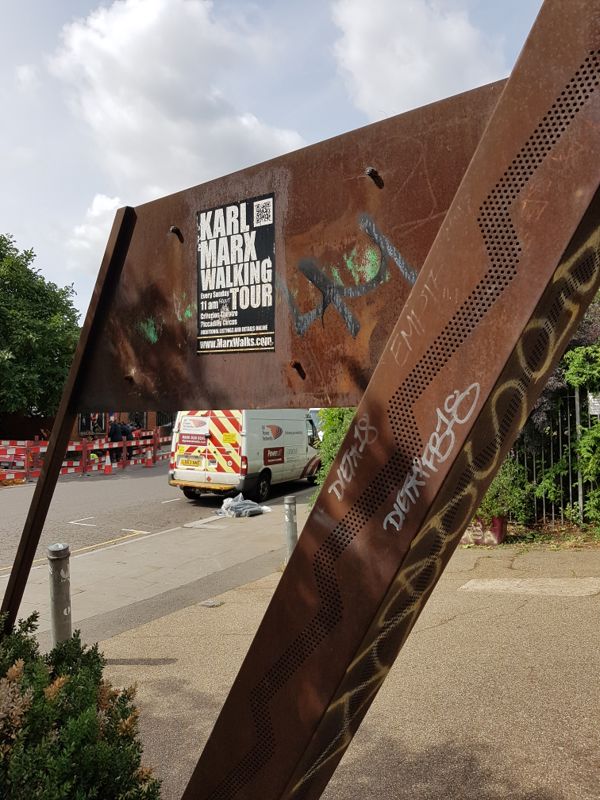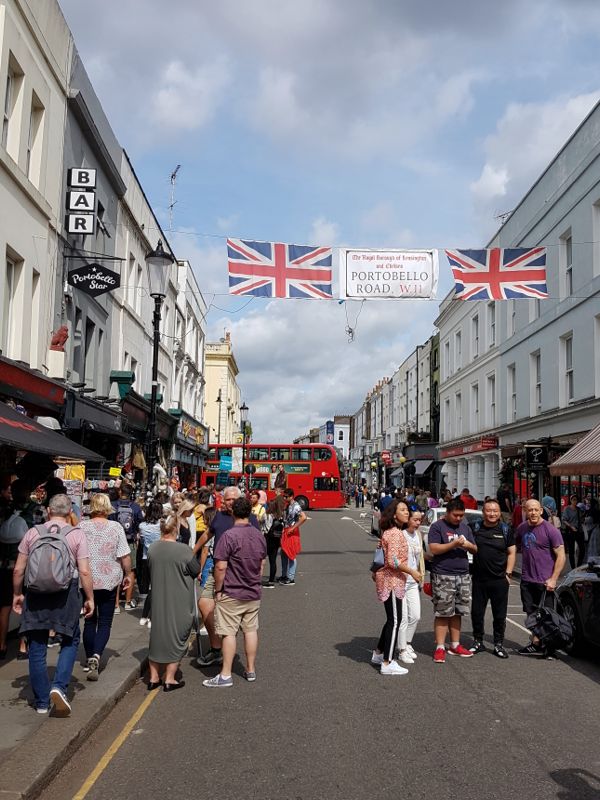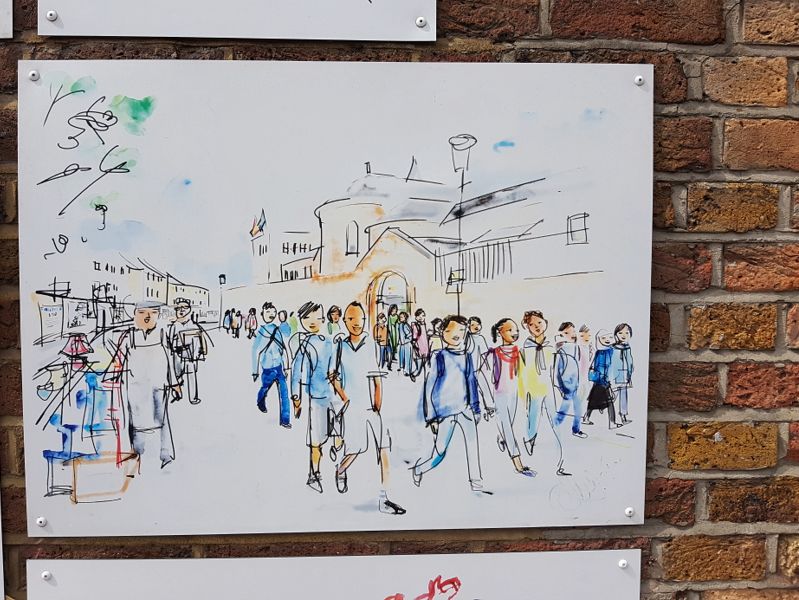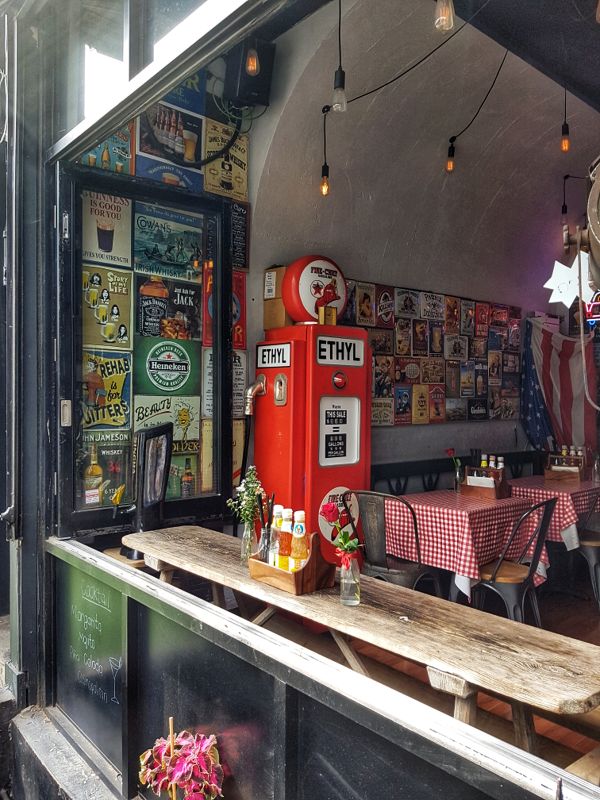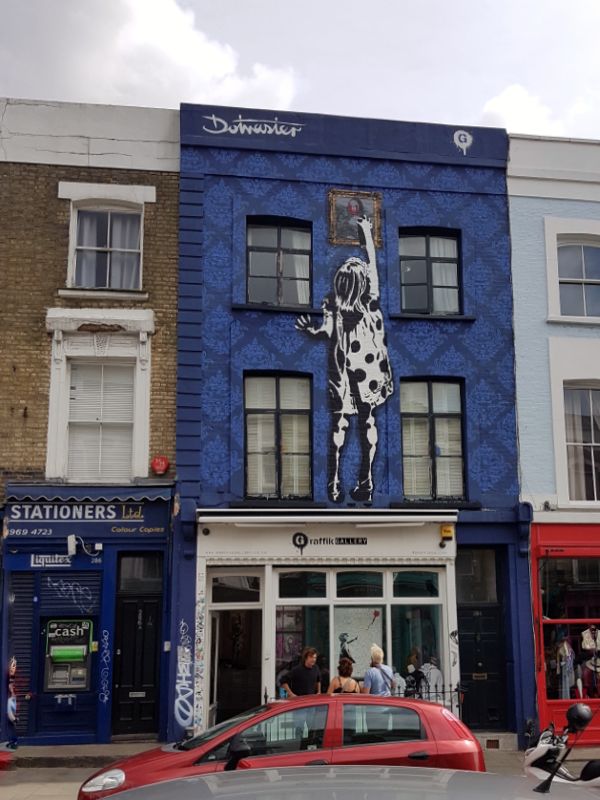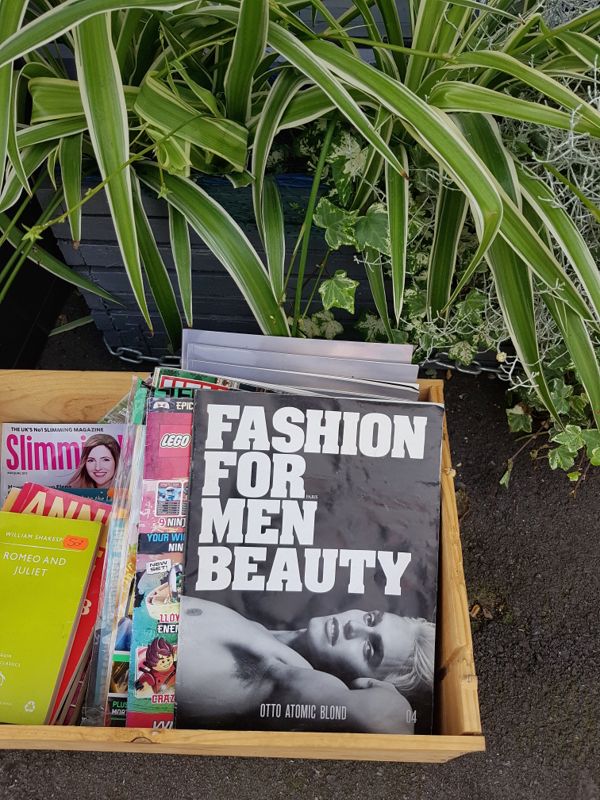 See the No Photography sign in this next picture? Man, they got a cheek. Stick their stalls on the pavement of one of the world's most famous street markets and then think they can order the punters not to snap! To disobey was my bounden duty.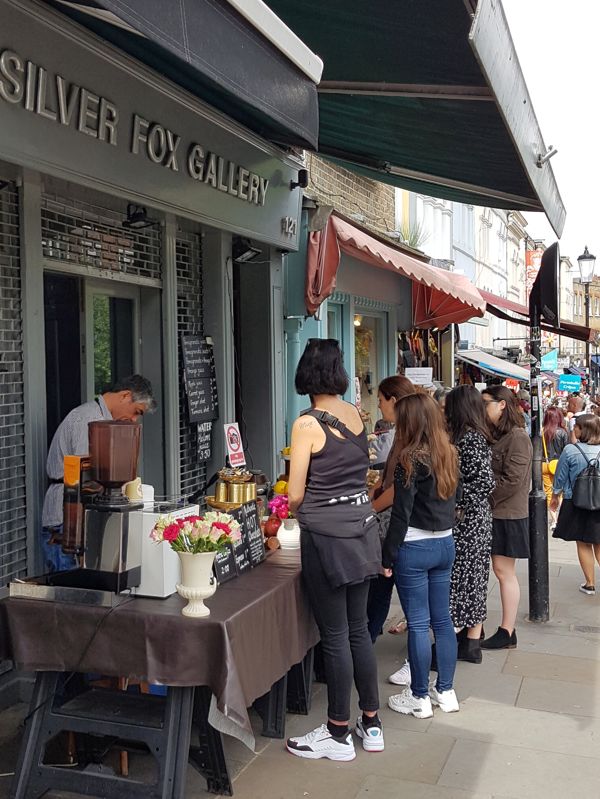 Especially when, minutes earlier, I'd had a slight contretemps with this guy …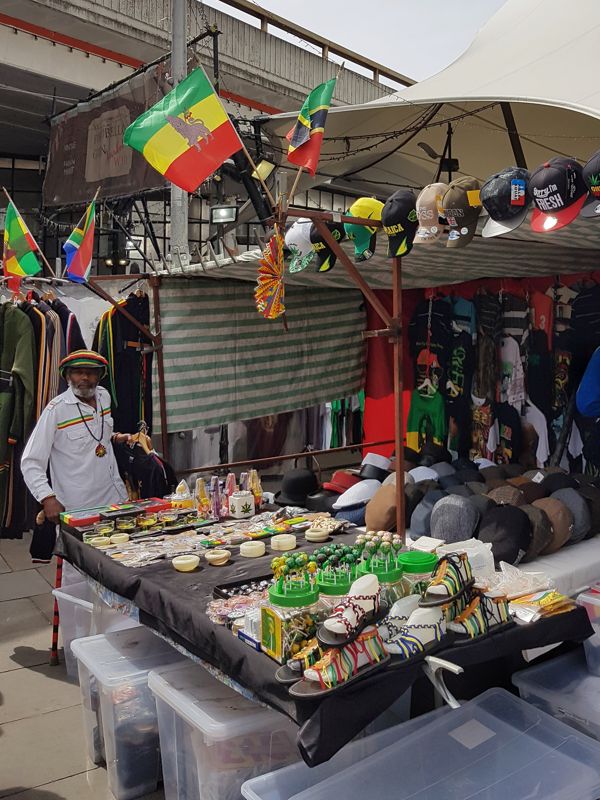 … who told me I couldn't take a picture without the permission of the owner.
I think you'll find I can.
No, you should ask the owner (indicates a third party, just off camera)
What, you mean you're objecting on someone else's behalf?
We both know this is going nowhere. I'm being arsy, but the guy strikes me as a professional rastaman thinking to guilt-trip old whitey. No way. They make good money precisely because the street is one long and colourful spectacle. It's no place to go suddenly demure, least of all as self appointed spokesman for the downtrodden marketeer.
Look, have a nice day will ya?
You too.
But neither of us is smiling.
*
Such a long queue for Eggslut, I have to see what's on the menu.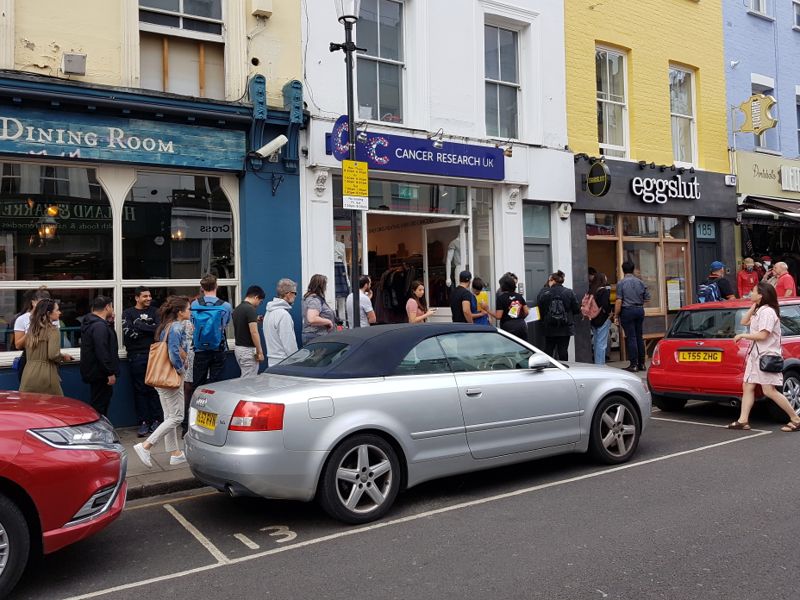 Me it seems.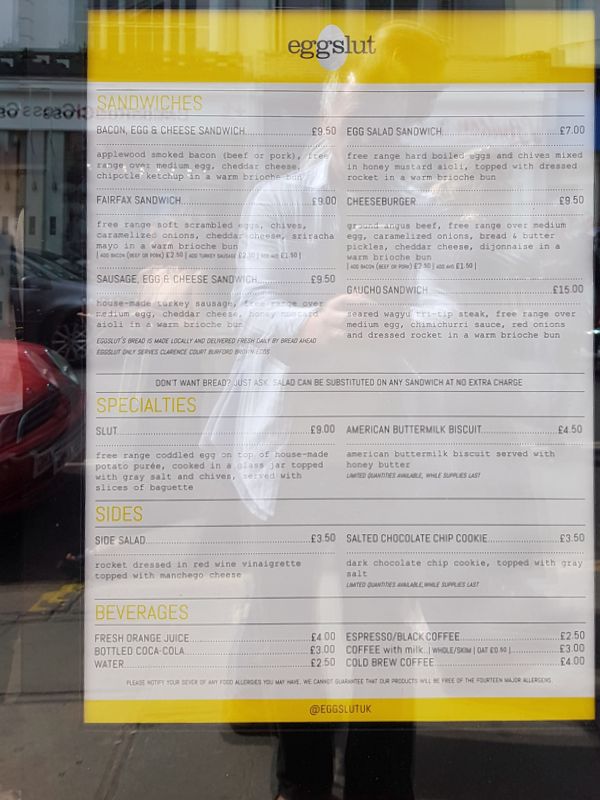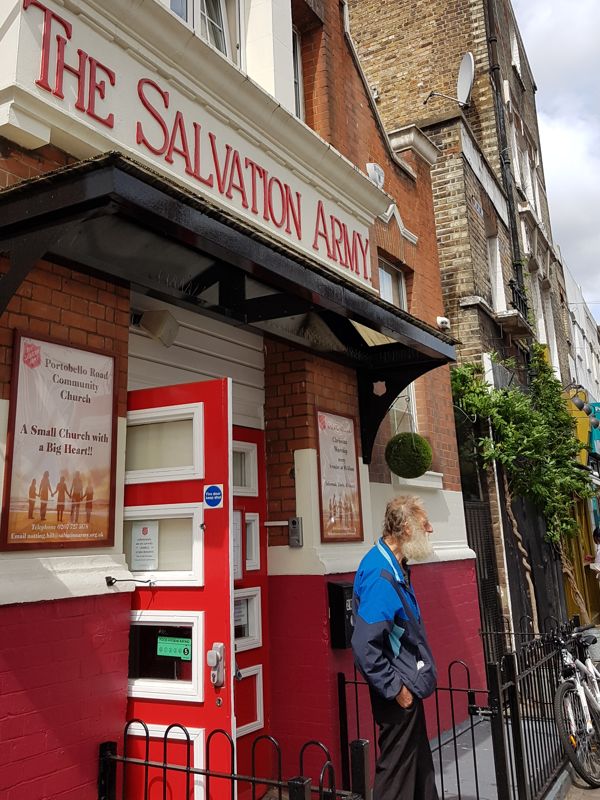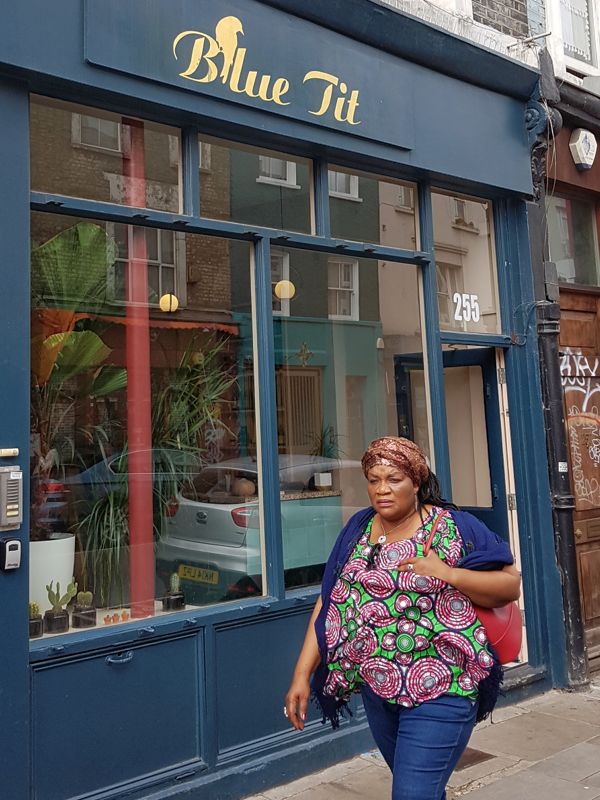 I'm in this next pic too.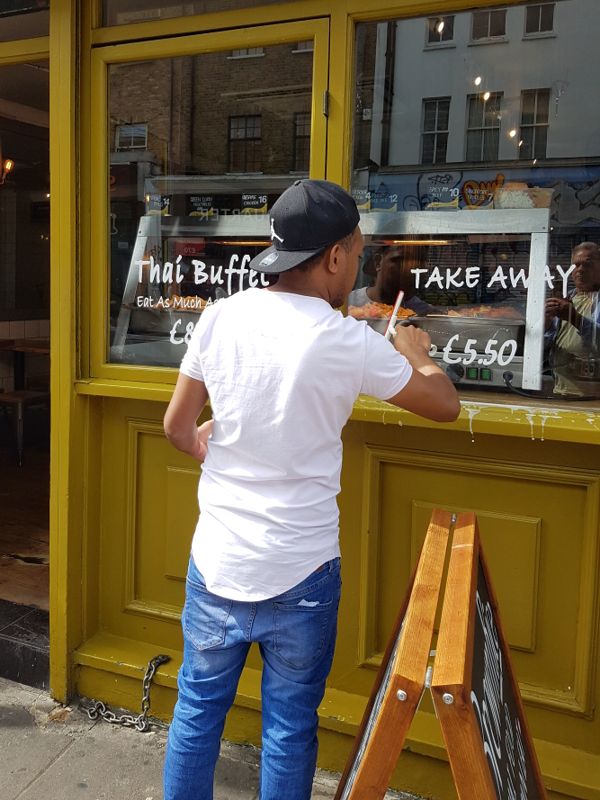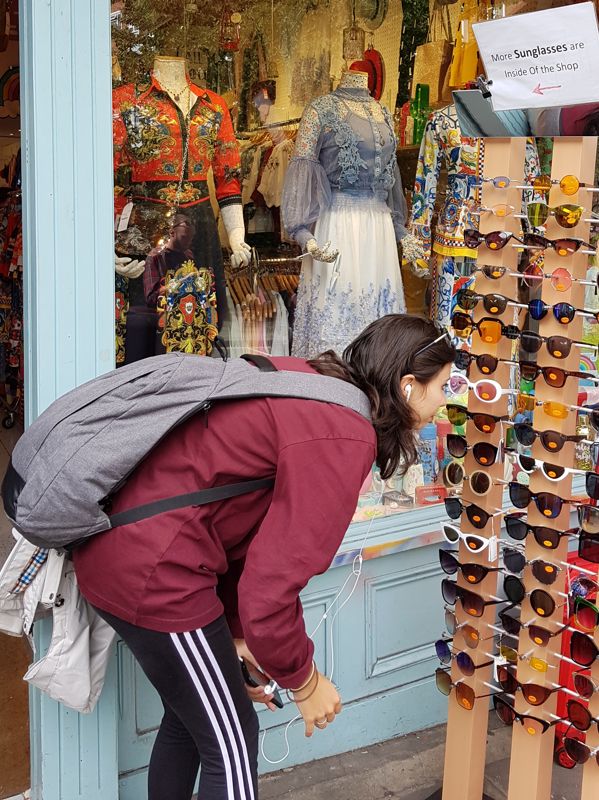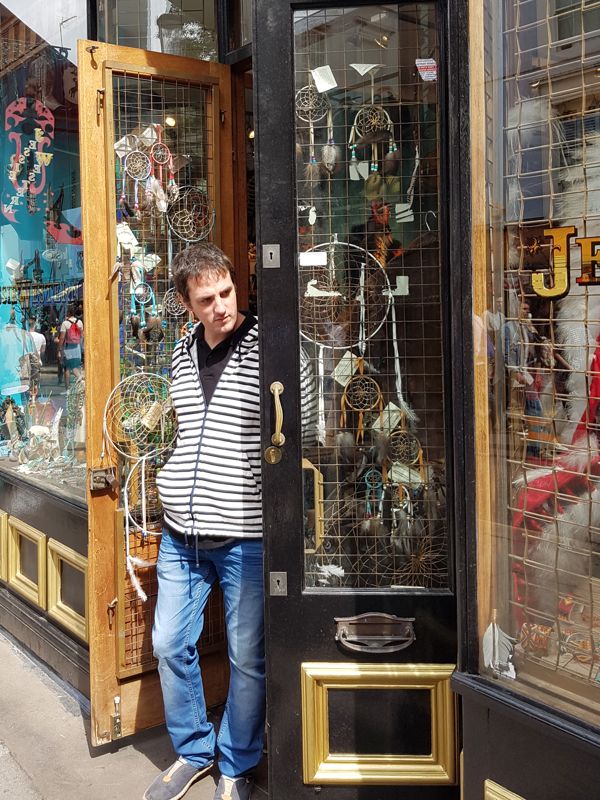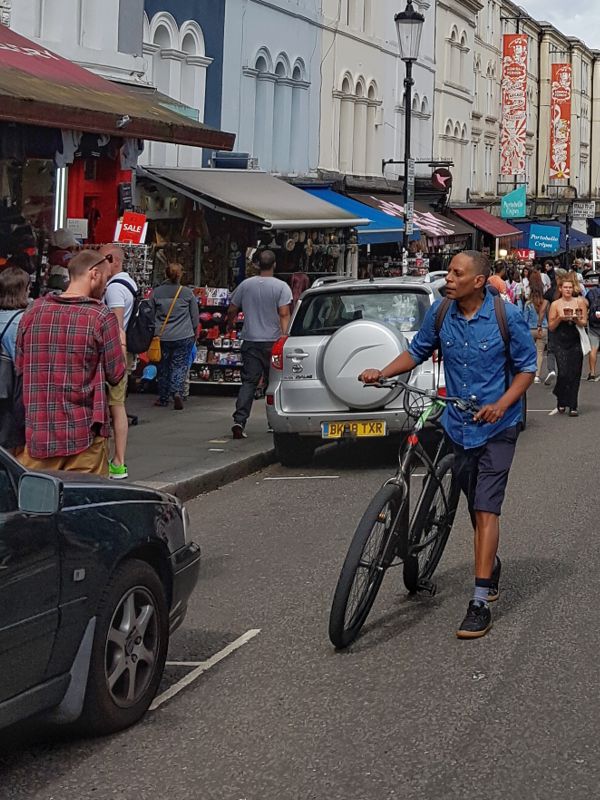 Is that a bag or a mobile home? If this is bland, what does a sartorial shriek look like?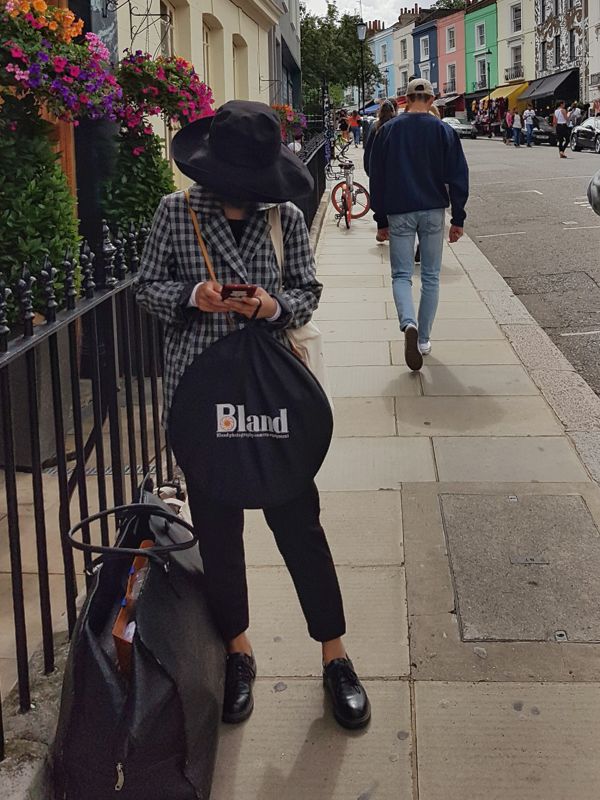 This I suppose. One week he's in polka dots, the next week he's in stripes.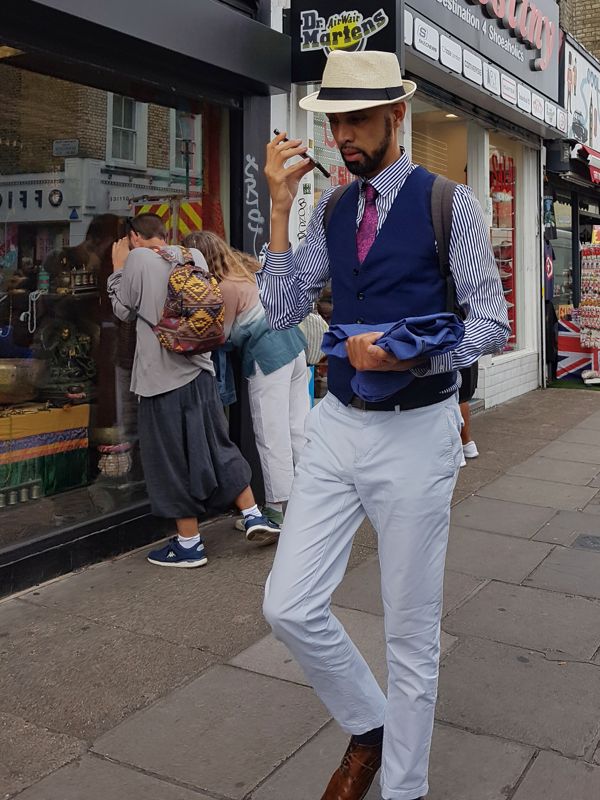 Meanwhile at the Electric, tourists pose below the famous Programme.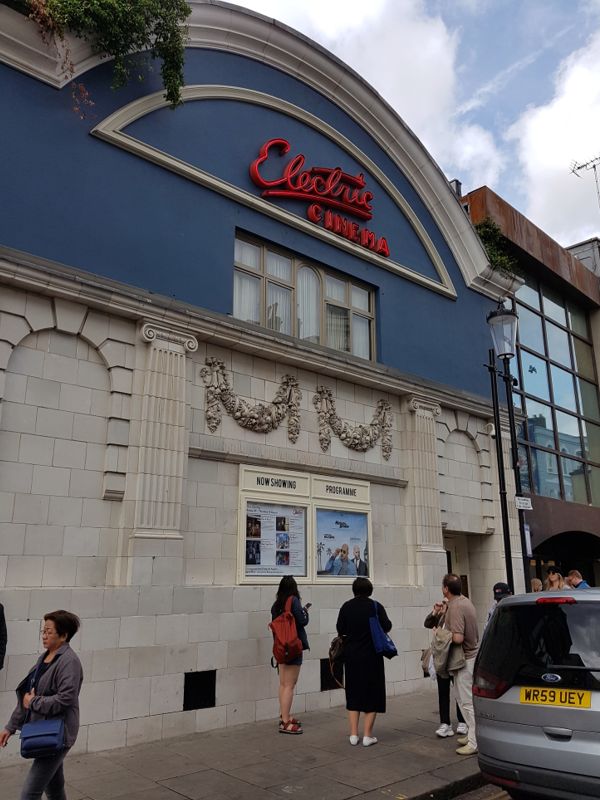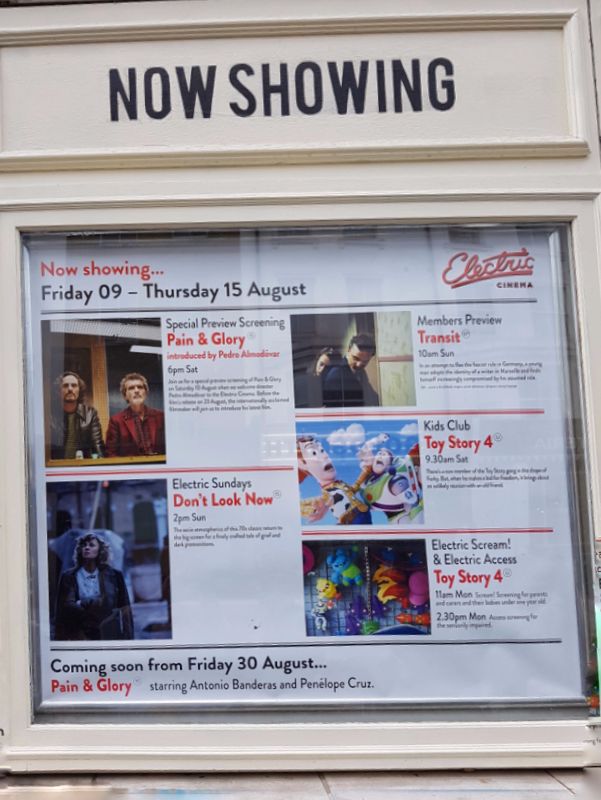 I'm hungry. Spoilt for choice, I opt for Malaysian. Good as it looks?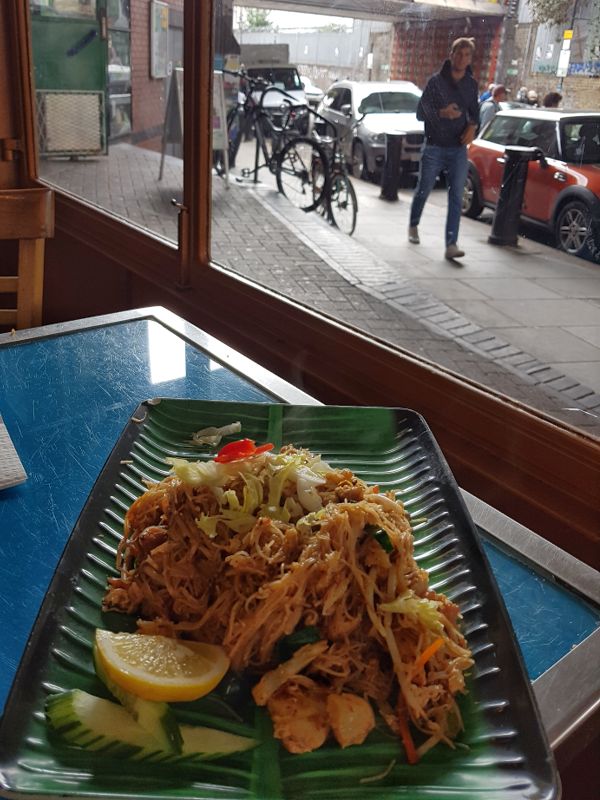 Twice as. Interesting clientele too. Is this a movie scene?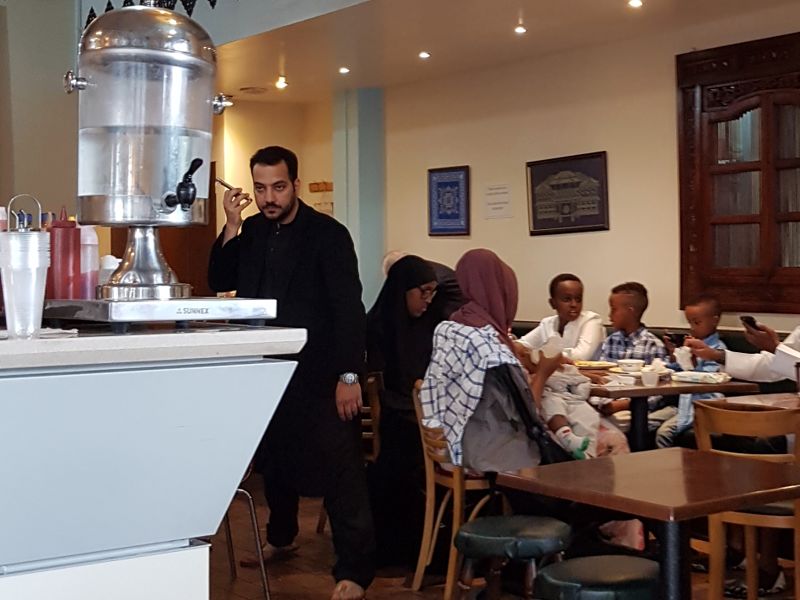 Nice legs. So why's he hiding them behind the counter? He's selling something herbal to the Chinese girl – who, come to think of it, has nice legs too – but I'm now looking for something more traditional on the beverage front …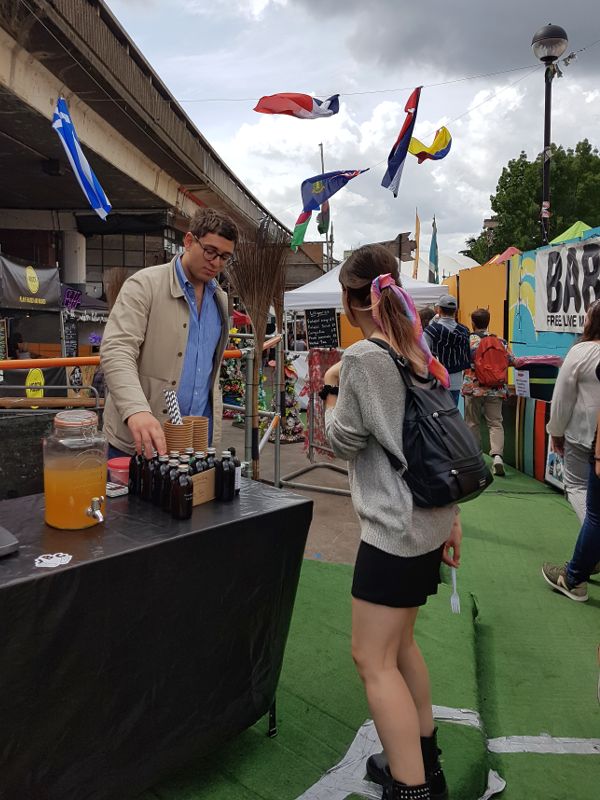 … a little taste of Yorkshire, perhaps, for one far from home.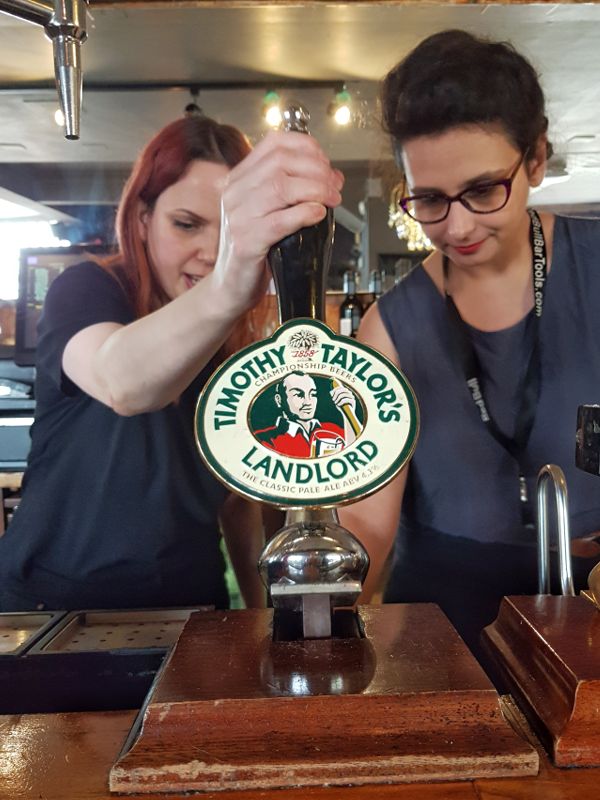 Now for the 31 back to Camden. Another will get me to the car for a slow filter northways. I want to check out navigability on the Lee (aka Lea) Valley, coming south through Hertfordshire to Enfield Lock, and from there by way of Edmonton, Tottenham, Walthamstowe and Hackney Wick before joining the Thames as Bow Creek at Leamouth.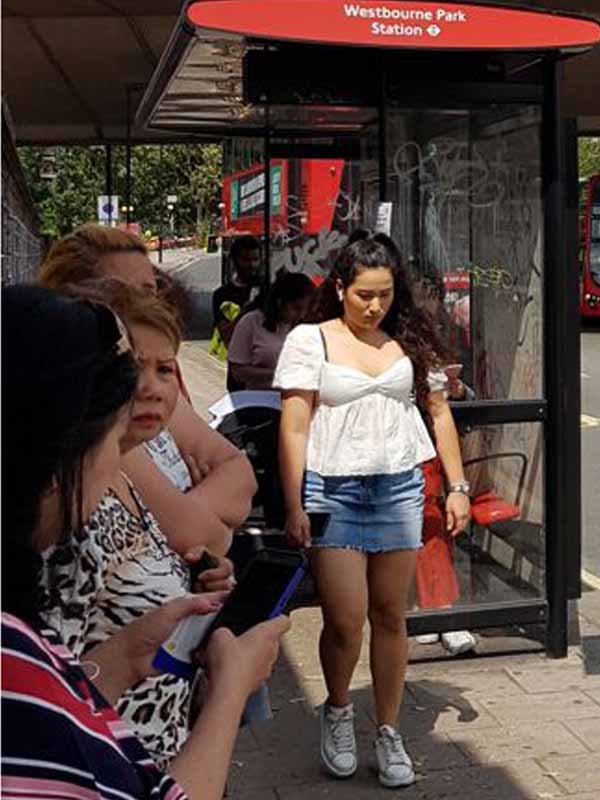 But that's for another day.
* * *