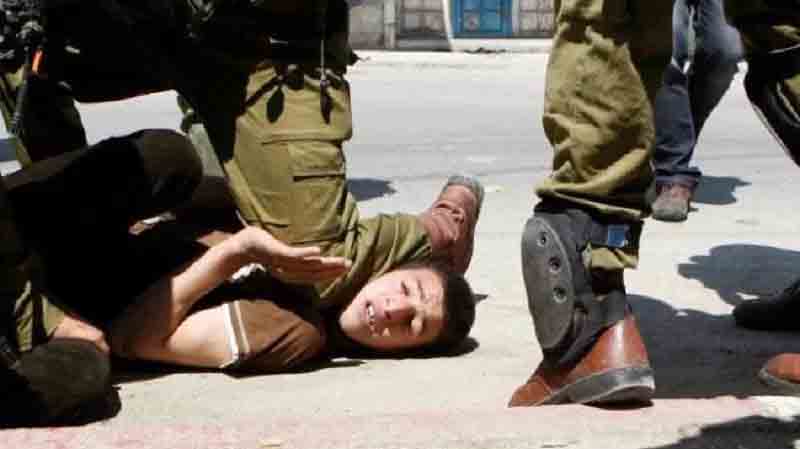 Seen today on Facebook: a letter to the chair of the Labour Party from a Jewish member.
NB footnotes are my additions, not Haim Bresheeth's
Dear Jennie Formby,
I am writing you in the wake of recent events – the expulsion of Jo Bird1 and the excellent letter by Natalie Strecker as I would like to ask you to kindly refer me to the Compliance Unit, for 'antisemitism' – for the reasons I detail below.
I would like to tell you about my background, in order to support my request. I am an academic, author and filmmaker, an ex-Israeli Jew who has been active for over five decades as a socialist, anti-Zionist and anti-racist activist. My parents were Polish Jews, survivors of Auschwitz and other camps. They endured forced onto death marches to the Third Reich after the Auschwitz camp was vacated by the SS in Mid-January 1945. My mother was freed by the British forces in Bergen-Belsen, and my father was freed by the US forces in Mauthausen. I was born in a Displaced Persons Camp in Italy, and arrived in Israel as a baby, during June 1948, as no European country would then accept Holocaust survivors.
I served in the Israeli Army (IDF) as a junior infantry officer, and took part in two wars, in 1967 and 1973, after which I turned into a committed pacifist. I came to study in Britain in 1972, and a short while afterwards I have learnt much about Zionism which I did not while in Israel, thus becoming an ardent supporter of Palestinian rights, and an anti-Zionist activist. I was an active supporter of the Anti-Apartheid Movement as a Labour member in the 1970s and acted against racist organisations throughout my life. My films, books and articles reflect the same political views outlined here; these include a popular book on the Holocaust (Introduction to the Holocaust, with Stuart Hood, 1994, 2001 2014), among others, a BBC documentary film (State of Danger, with Jenny Morgan, BBC2, March 1988) about the first Intifada, and a forthcoming volume on the Israeli Army (An Army Like No Other, May 2020) . I have re-joined the Labour Party after decades, when Jeremy Corbyn was elected to the leadership, as I regained hope in promoting a progressive agenda for the party, after years of Blairism.
It is evident that my background qualifies me as an antisemite according to the Labour coda based on the flawed IHRA 'definition' of antisemitism, or rather, the weaponised version of Zionist propaganda aimed against supporters of the human and political rights of Palestinians. But I would like to add some more damning evidence, so as to make the case watertight, if I may.
Over the decades, I took part in hundreds of demonstrations against Israeli brutalities and acted against the atrocities committed by of the military occupation, in various countries – Israel, in Europe and the US. I have published articles, made films and contributed to many books and have spoken widely in a number of countries against the Israeli militarised colonisation of Palestine, the denial of any rights to most Palestinians, the severe violations of human and political rights of the Palestinian citizens of Israel, and the brutalizing impact of the IDF on Jewish Israeli society. I have also analysed the false nature of the IHRA campaign in a recent article, written from an anti-Zionist, human rights perspective. I am active in a number of political groups affiliated or close to the Labour Party, who support Palestinian rights – Jewish Voice for Labour, and Jewish Network for Palestine, of which I am a founder member.
I am aware that according to the Labour Party rules, all the above constitute what you define as antisemitism.
Personally, it is clear to me that such accusations are false and sickening, but no one asked the members on the adoption of the IHRA definition and its examples. The adopted definition makes Israel the only state in the world which one may not criticise, unless they wish to court accusations of antisemitism. To criticise the British Empire, for example, is not anti-British, and, as we speak, still allowed by Labour Party rules. To criticise the US government for its attacks on Iraq in 1991 and 2003 is not anti-American, and still allowed by US regulations. To criticise Israeli apartheid colonialism is not anti-Israeli, neither is it antisemitic, of course. What is antisemitic and racist are the current regulations of the party, and until they are changed, Jews and others who support Palestine have no reason to support a party which treats them in this way.2

The Labour Party regulations are what they are; However, I have no intention of stopping my activities, toning them down, or abandoning my principles in order to satisfy the twisted logic of the Labour Party. I insist on my right, indeed, on my duty as an ex-Israeli, as a Jew, as a citizen, as a socialist and last but not least, as a human being, to openly act against and criticise Israeli Apartheid and injustices, for as long as I am able to. I also believe that as a party member of what I believed to have turned into a progressive political organisation, this should be my right and duty; but I realise that my activities are against Labour Party dogma, regulation and current interests, so am accusing myself openly through this letter, and asking you to refer me to the Compliance Unit, so that justice may be done, and that I would be treated equally to my many friends who found themselves in the same predicament – Prof. Moshe Machover, Jackie Walker, Elleanne Green, Tony Greenstein, Glyn Secker, and many others faced with the Stalinist inquisitorial system developed by the Labour Party. If you are to separate the 'good Jews' from the 'bad 'ones, please include me in the latter group, as nothing in my academic output, teaching history, publication record, or political activity can support the claim that I am not an antisemite according to your rules. I demand that justice be done.
I trust that my request will be taken seriously and acted upon, with the same combination of dispatch, bigotry and prejudice showed towards other members already accused of this offence. Failure to do so will be tantamount to evidence that the criteria for judging the existence of antisemitism are not uniformly applied.
I am ready to provide all evidence which may be required by the investigators of the Compliance Unit, to prove my guilt. Please do not hesitate to ask for assistance on points which remain unclear.
Regards, Prof. Haim Bresheeth, CLP: Hornsey and Wood Green.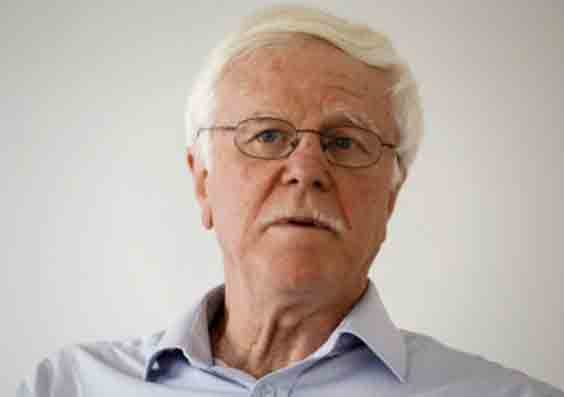 *
See also Jonathan Cook's post today, Antisemitism threats will keep destroying Labour. For a sense of the power and reach of the Israeli lobby, and of what having a spine looks like, see this account of Rep. Betty McCollum pushing back against the notorious (check it out) AIPAC.
Those who still entertain the idea of the Guardian as a fair and honest broker on these matters are urged to contrast this piece – drearily typical of its services rendered to the weaponising of "antisemitism" – with its deafening silence here. I note the principled stand taken by Steve Bell in signing an open letter critical of his employer, and contrast it with George Monbiot's silence. I note too that of four occurrences of Jones among the signatories, none have the prefix, Owen.
* * *
On Jo Bird, see the February 11 Electronic Intifada piece, updated February 13, by Asa Winstanley – who quit the Party on February 7.
See also the Morning Star interview of February 9 with another pro Palestinian Israeli, Jamie Stern-Weiner.