Here's a full list of postal districts for the Coventry (CV) postal area: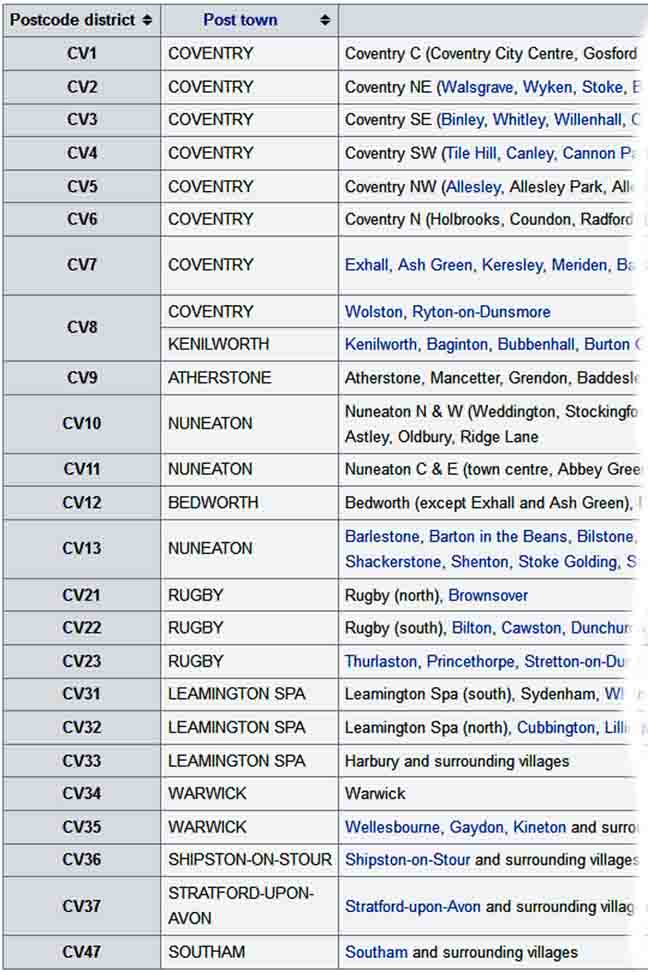 Granted, when I checked three other postal areas – Sheffield, Nottingham and Slough – they too showed gaps in the district numbering.
Still, makes you wonder, innit? Is this whole 'pandemic' thing a scam? If so, the perps should be sent to Coventry.